Day 0 – Train Bound
9/28/2018
It was an irritating day in office. Till that day's morning call, my leave was not informed to client. I started around lunch time to catch local train to Park. Met Selva there who confirmed for the trip just a couple of days back. It was good to meet him. He was a sport when I met him in my previous trek. Only when waiting for the train I got to know that he's single. Prabha had told me that he's married with a child. And that was an ice breaker.
At central we bought a donut and sweet bread with tutti fruit. We had the donut even before the start. It was humid like hell so till the train started I didn't get inside it. Selva immediately slept and I passed some time eating the bread and I guess Veg. Biryani too. For the rest of the day too we passed time like that. Slept pretty early, I watched Pyaar Prema Kaadhal which was horrible. I couldn't watch beyond an hour.
Day 1 - Kovalam and calmness
9/29/2018

We got down and immediately fell in love with the place. Selva too was all glee. His innocent enthusiasm was good to watch. The spiral Indian Coffee House that I had read about was just opposite to railway station. The design was even better from inside. There was a spiral ramp and tables attached to the right of it.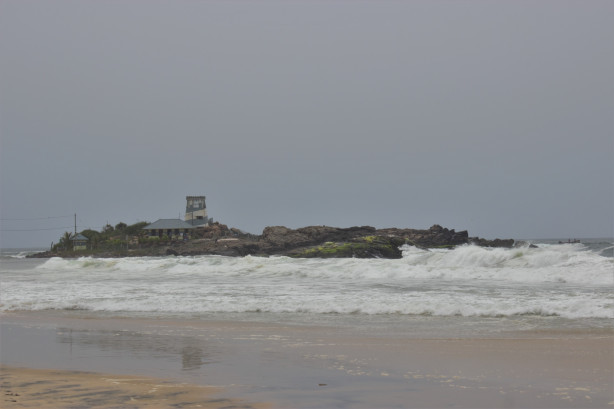 We ordered Idly, Vada, Sambar, Appam and veg curry. Appam with Veg curry was terrific. Tea too. We then walked to our hotel. It took us a while to find out where it was. After making a call to our room he told us that rooms would be available only from noon. Also inquired whether we were friends or family. When we told friends, he was skeptical.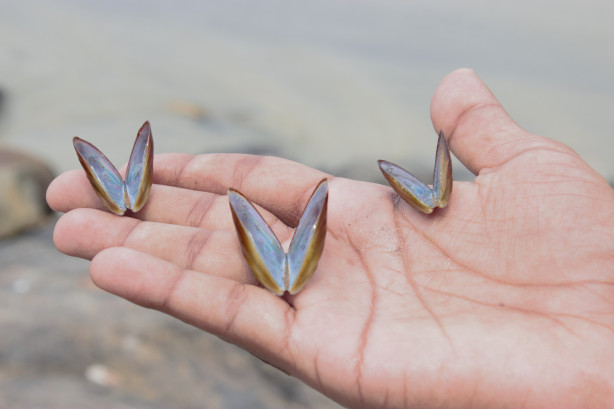 We somehow found the hotel. He didn't give us room, instead gave us dorm beds. Which was fine but there was no power till we left to Kovalam. We walked to bus stand but forgot camera, so took auto, went back to room and again went back to bus stand in same auto, with camera. Autos operate with meter there. We didn't know so we had to shell out Rs. 60 for it.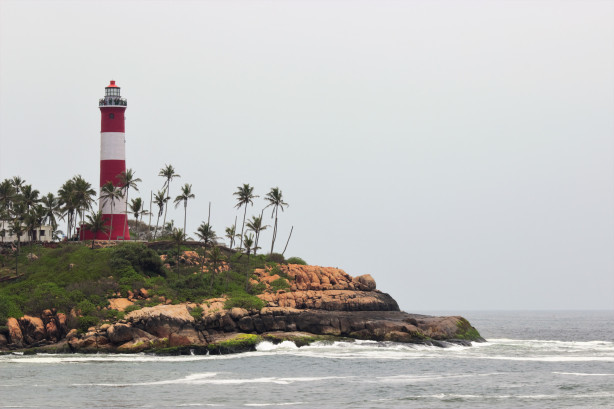 The bus ride was close to one hour and it went till the Kovalam beach. There were three beaches. First was Lighthouse Beach which is the starting point. After spending some time and clicking couple of photos we proceeded to Hawah Beach, had a good lunch with beer and mussels. From there we went to Light House. It was a rejoicing experience to stand atop and have the view. With sea breeze lashing our face, it felt great. We could see Vizhinjam Beach and port from there. We got down from the lighthouse and took an auto to Vizhinjam Rock Cut Cave Temple. It was nothing fancy but that pic in whats app got the most attention. We took a bus to Poovar next to visit the beach there but it started raining and got quite heavy so came back from there.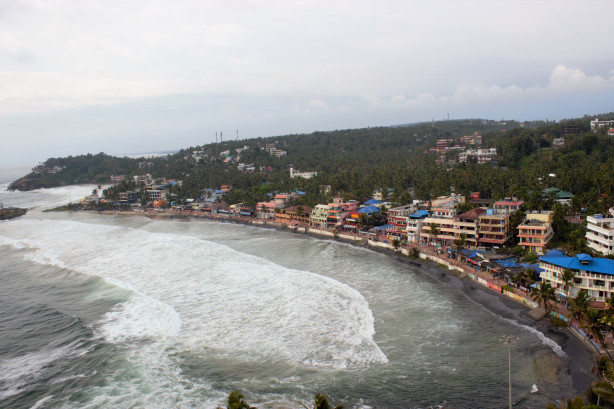 The return bus to Trivandram was a nice one. I was tired but I didn't sleep. Selva went to last row and immediately slept. Another good thing about him is he sleeps anywhere. We got down at Trivandram, it was still raining so took an auto to room. Selva got a good Dhoti at Ramraj and we rested in room for quite a while. We weren't very hungry but checked for good restaurant to have beef. So finally had at Zam Zam which was at the top rated and nearby our area. We had to walk for some time but it was worth it. We feasted on Beef Curry, Beef Dry Fry, Parotta and Appam. Moctails too were awesome. Walking back to our hotel became such a pain in the end, as our tummies were so full.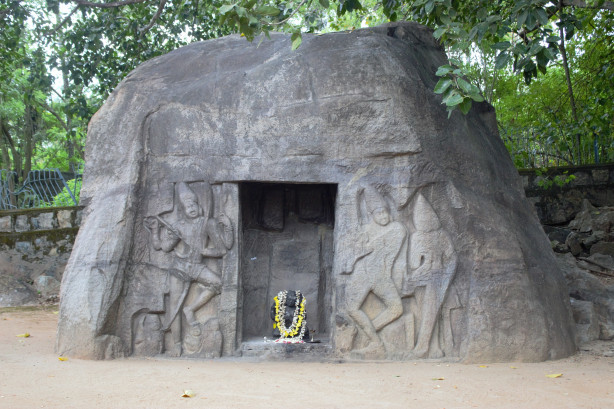 It was a nice relaxed and satisfying day.
Day 2 - Tripping in Trivandram
9/30/2018
We weren't really trippin' per se but paying visit to various temples. Actually the whole trip happened because of the book I read sometime back, called as Pallikondapuram. In which the first chapter is wholly dedicated to the temple. So we first had amazing breakfast at Arul Jothi and then proceeded to Padmanabhaswamy Temple. Actually the temple was quite underwhelming. We could hardly see the deity. It was all dark. We got one Aravana Payasam, sat there for a while and came out.
Selva bought one musical instrument outside Maharaja Swathi Thirunal Palace. The palace as such was a very good time pass. Selva was very much interested in it. Also to take photos. I too tried to read most of the story inside the museum but as it was humid it was irritating. Weather plays a major role in enjoying a place, especially something like museum. From there we directly proceeded to Mani Mess, my second destination that I analysed for the trip. A great veg lunch place. Vada was terrific especially.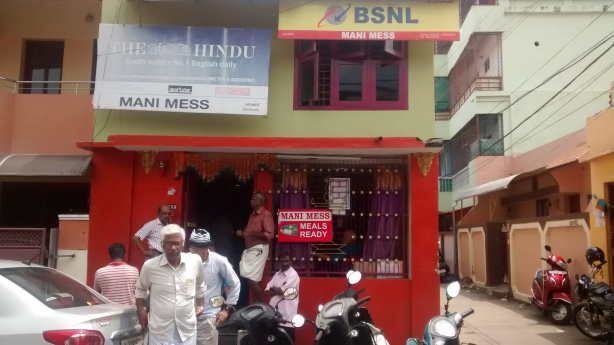 We took an auto from there to Zoo. We visited a number of museums and aquarium in there. Nothing fancy but to just stroll in garden was nice. And also while I was waiting in a shade there was heavy downpour for half an hour which felt great as there wasn't anything much to do.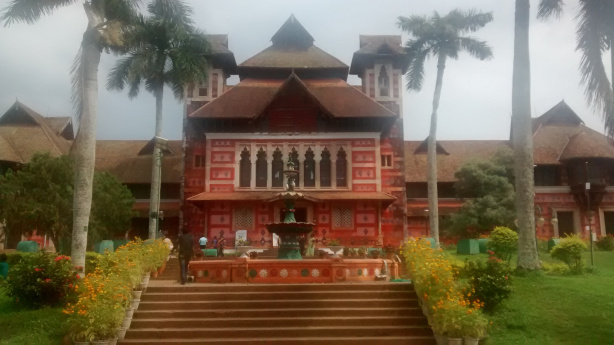 So once we reached room, we quickly packed and took a bus to Varkala. We had an amazing tea and vada before taking bus to Varkala. We actually had to take two buses. By the time we reached Varkala, it was almost night. I was sceptical whether there our room would be available. Luckily for us it was. We quickly settled and went for dinner.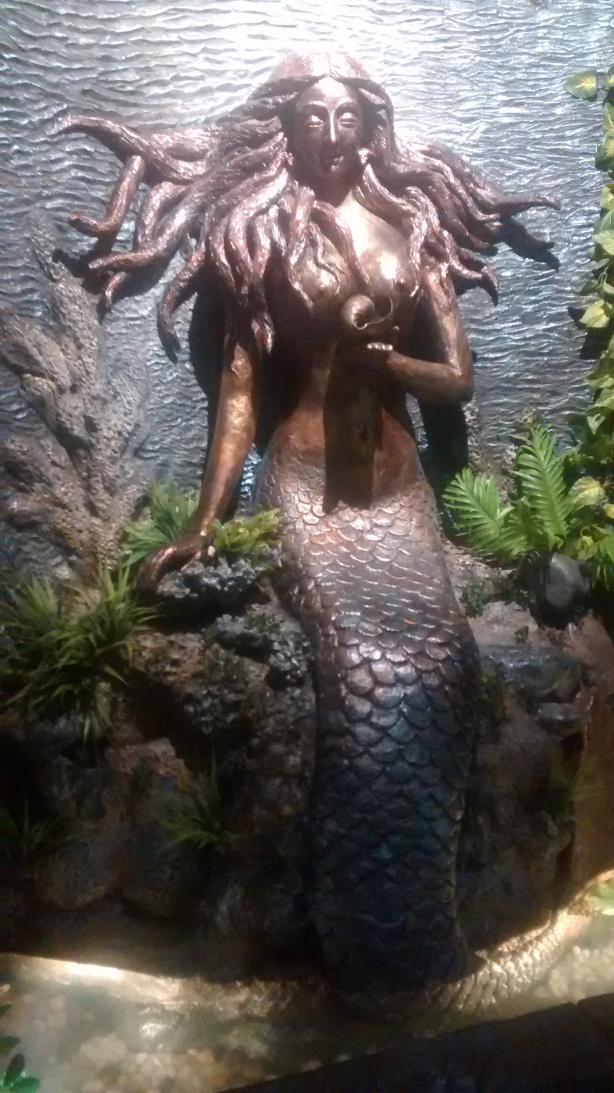 It was quite a walk to the cliff but the place was buzzing with activity. I wanted to walk till the end but couldn't as Selva insisted on having it somewhere. So we settled at Darjeeling Café, again the place was quite happening. With beers, Gin and Tonic and Calamari the night was made. Another day well spent.
Day 3 - Varkala Vagabond
The plan was to relax with a beer in one of the beach cafes but before that I thought of covering few places. We had breakfast near some junction. The paper roast I bought was two plates big but as I was hungry it went great. We first went to Anjengo Fort, to make people understand it was tough because it was called as Anjudengo by locals but everywhere I read it was put up as Anjengo. The fort was totally deserted, and the beach behind it too.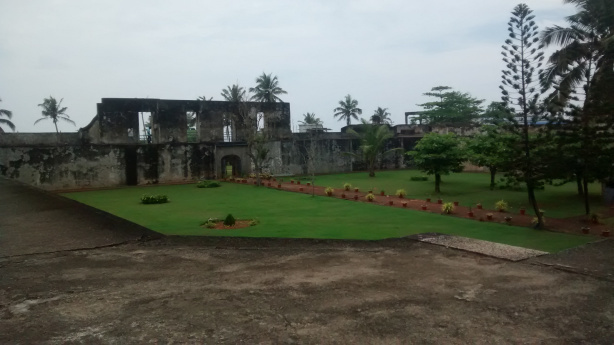 From there we proceeded to Sivagiri Mutt, which I thought would be interesting but it was very bad. But Selva used that time to sleep. I thought of going back to room but thanks to Selva we stayed there for some time and proceeded to Paravur. Wanting to cover lakes nearby and proceed back towards Varkala by covering Edava and Kappil (again to be pronounced as Kaapil and not Kapil). But our plan was short lived because none were knowing any information about lakes or beaches near Paravur. But we saw a beautiful lake cum beach en route to Paravur which we visited while returning back. It was not before rain gave us scares. But we got into a good place to rest, all the while having Shawarma which was excellent.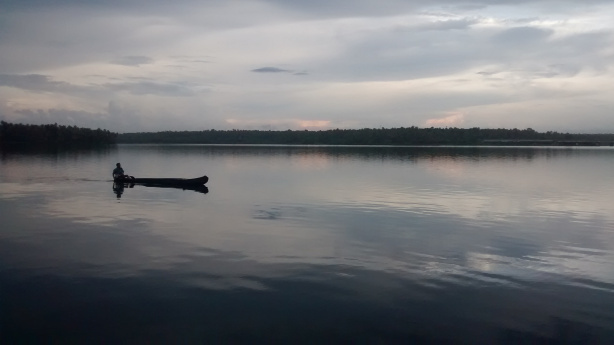 Once back in our room we were just lying on our bed and passing time, it felt great to do nothing. We didn't even feel like having dinner but went out around 9 PM. Thought of going to cliff but the dogs scared us so returned back. Luckily there was a restaurant near our place where we had Kal Dosa and Chicken Gravy which was heavenly. That day slept very late around 2 AM I think.
Day 4 - Back Home
10/02/2018
Woke up quite late, went to Shree Janardhana Swamy Temple, a great temple just near our hotel. After spending few minutes there we came back to our room and relaxed again. Sitting in the balcony and how screwed up our life is, made time pass by quite fast.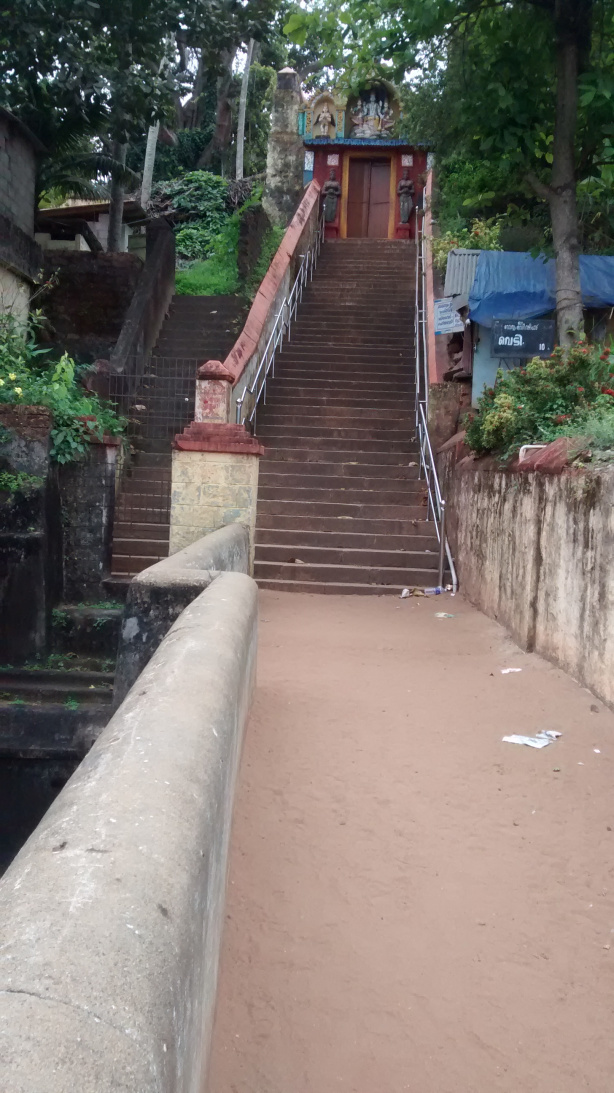 We left from the place, looked at the pond with lots of fishes, got chips opposite railway station. There was heavy downpour for some thirty minutes and that made our gloomy day a better one. In train there were full of IT employees in the coupe so the talks went on to appraisal and promotion which was irritating. But I liked the attitude of lady who were in our coupe, she was managing it really well with a kid.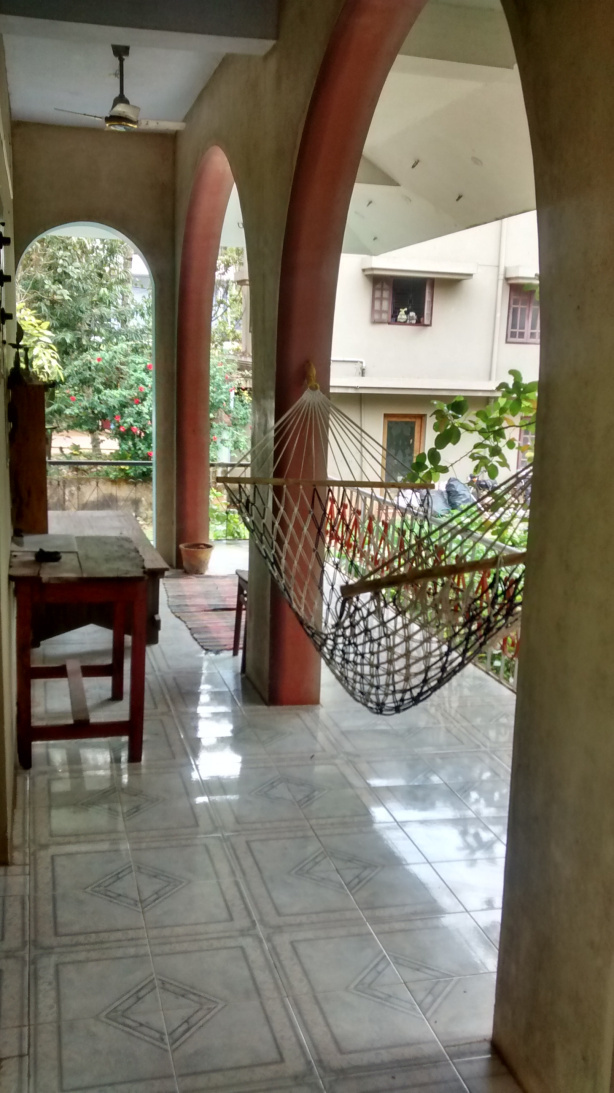 It wasn't a great travelogue but just like the trip, a satisfying one.