On 25th December, I created a profile on Tripoto.
With over forty followers in three days comes responsibility to create more useful content for this vibrant and active travel community.
While I flaunt the badge of being Tripoto approved blogger in my personal travel website, I realize if I add one more blog on my frequent pilgrim visit, even the Gods will be angry at me for not capturing or highlighting His other creations in Kolkata.
I and a friend just planned to do this trip to the city, one cloudy (read not so sunny) afternoon in July 2017.
As we live in the suburbs of North Kolkata, we need an Auto/ Toto to reach the local station for INR 10/-and the train fare to Sealdah Station is also INR 10.
Train fare for Bidhan Nagar/ Ultadanga (station before Sealdah) is INR 5 however the bus to Rabindra Sadan, we assumed will be crowded and we wanted to avoid the long walking distance till the bus stop and the stairs.
There are many buses from Sealdah via AJC Bose Road or Esplanade. So the options were better from Sealdah.
When we set out from home, like two chirpy teenagers (which we are definitely not and we got past that age decades back) we just wanted to visit Birla Planetarium to see the stars.
Just that on the way, we debated if we want to do a laid back leisurely walk in and around Victoria Memorial or behave like first bench school kids undergoing an education tour under the supervision of Geography teacher. Our forty plus self could not quiet identify with that role. Leisurely walk won.
We literally had no plan, except wander.
As we entered Nandan, we were mentally ready to watch the movie that's playing. As the month was July - the month we lost the heart throb of Kolkata – Shri Uttam Kumar, there was a film festival in progress showcasing his best movies. The other movie was a Bengali movie Posto which I had already seen.
There is a canteen in Nandan. We sipped tea as we clicked photographs.
We covered these spots walking.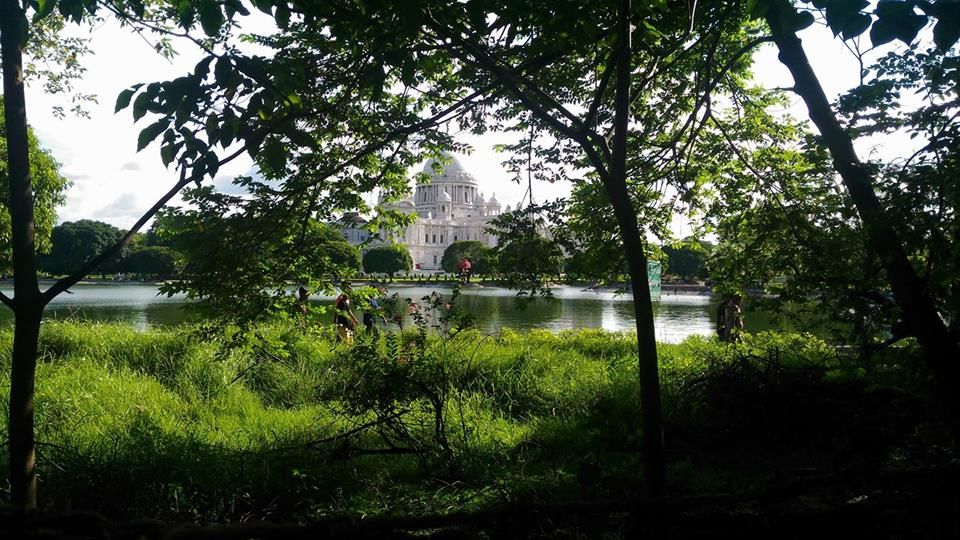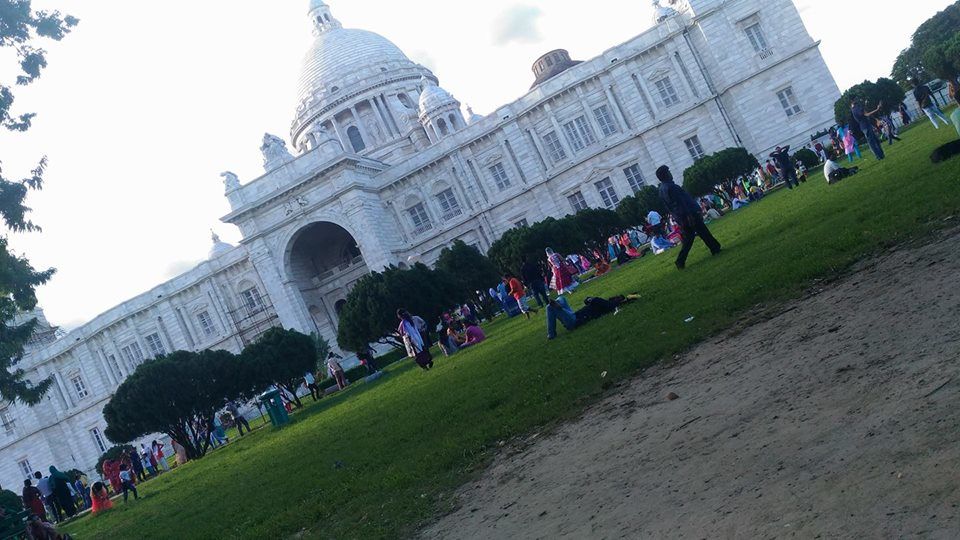 Within the premises, there is a lake. This image is slanted as we shot it sitting near the lake - which captures the actual mood there.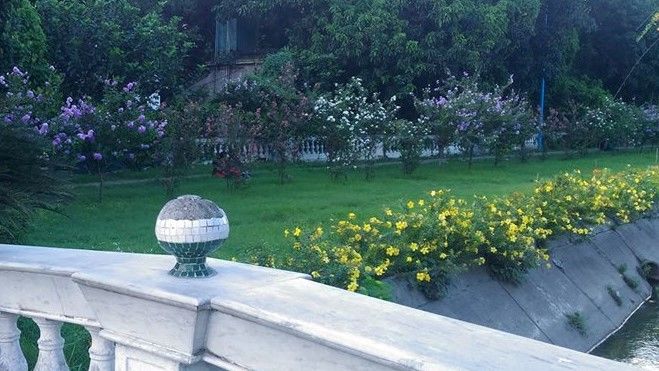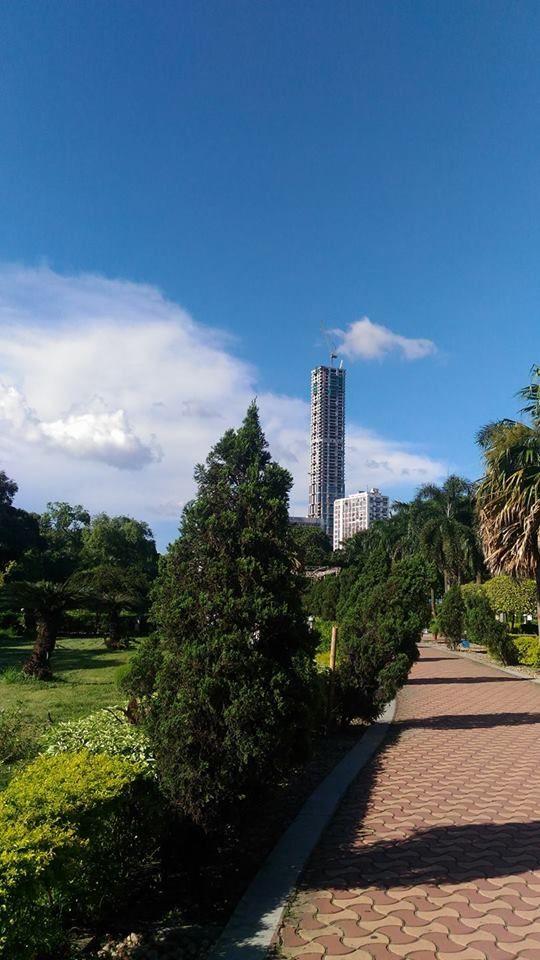 For those of you interested in Birla Planetarium, book the show in the language you prefer and time slots indicate the medium of narration.
It makes sense to plan this in such a manner that you have a cool walk all by yourself, watch a movie or the stars and return spending less than a dollar.
This happens only in Kolkata.