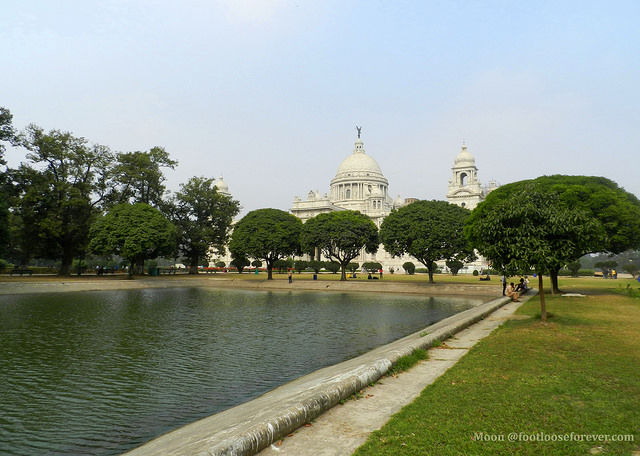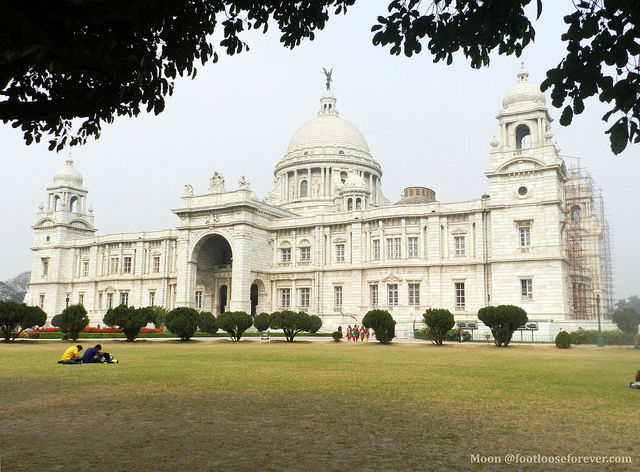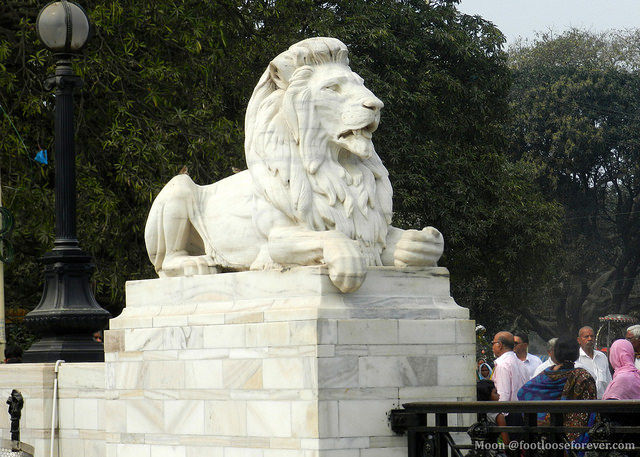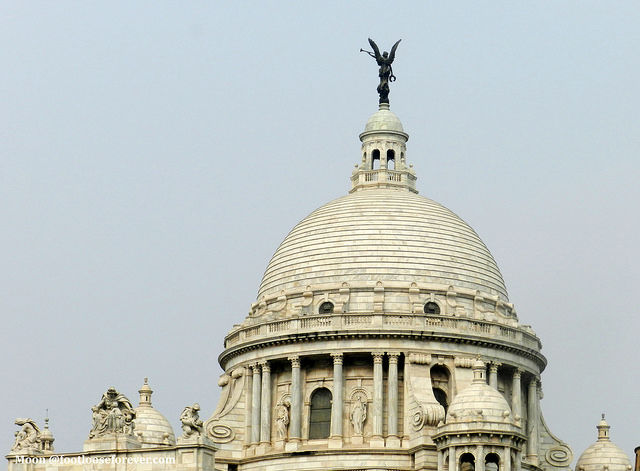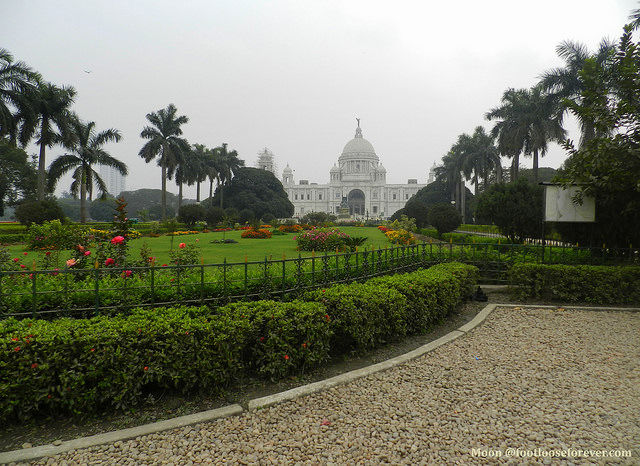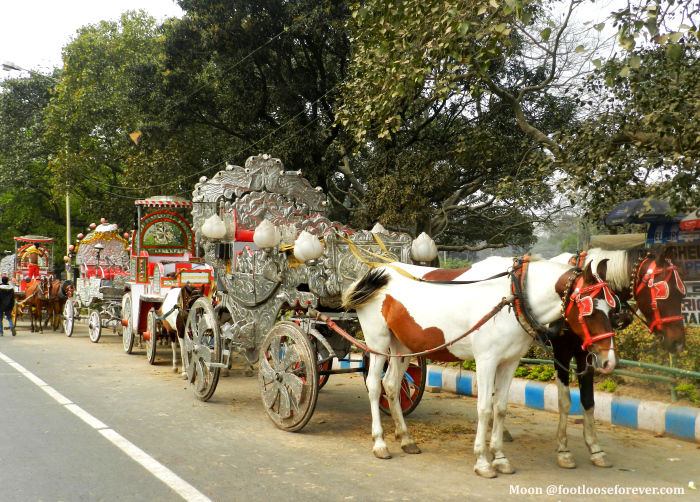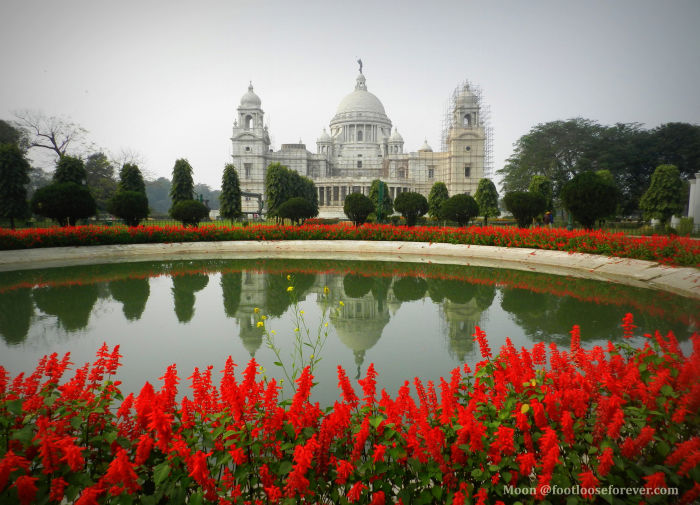 'How often do you travel in your city like a tourist?'
Can't remember exactly where I read this but that simple question moved me very much. How it feels being a tourist in my city – I have never thought that! Thanks to an old friend who has never been to Kolkata before, I became a tourist in my city for the first time. :) He called up a couple of days ago to say that he will give a brief visit to Kolkata on Friday, 30th January and asked me to be his guide for the city tour. And I readily accepted the proposal. Fortunately it was a cool morning yesterday with partly cloudy sky, ideal for soft snaps. So, what could be better than to start with Victoria Memorial Hall, the most beautiful monument in Kolkata?
Wide-open greenery all around, cool breeze blowing my hair and the unmatched architecture beauty to behold it felt awesome inside the Victoria Memorial ground!
Victoria Memorial Hall Museum
The monument was built in the memory of Queen Victoria (1837-1901). Its unique architecture is a wonderful blend of European and Mughal style which is a treat to the eye. The museum inside the building houses an extensive collection of photographs and oil paintings depicting the history of Kolkata in time of British rule including a pictorial chronology of the monument itself. Every evening Light & Sound (Son-et-Lumiere) shows are held in the Victoria Memorial Hall ground.
The museum remains open every day except Mondays from 10 am to 5 pm. Entry fee for Indians is Rs 10 per head and for foreigners it is Rs 150. However, if you are not interested in history and museum you can just buy a garden ticket and sit in the garden as long as you want till 7 pm.
How to reach there
The best way to visit Victoria Memorial Hall is to take metro rail to Rabindra Sadan station. From the metro station walk (2-3 min) towards Cathedral Road, named after St. Paul's Cathedral located midway of the street. You'll walk past Kolkata's cultural hub, Nandan complex – Nandan, Sishir Mancha, Rabindra Sadan and take right turn to Cathedral Road. Then walk for another 10 minutes to Queens Way to reach the main entrance of Victoria Memorial ground.
P.S: If you want to have the royal feel of British colonial era take a ride on horse drawn carriages lined up right in front of Victoria Memorial gate. However, a royal ride comes with a 'royal' price. Last time I heard it was INR 150 for 15 minutes.:)