India is a culturally diverse country and each culture has it's own uniqueness. The culture I come from i.e the Bengali culture, Has it's own beauty and uniqueness. In Kolkata we still have yellow taxis, Trams. Among all the metro cities, Kolkata has the lowest cost of living. If I talk about the places to visit and things to do ... we have it all. One just needs to choose the kind of experience one wants to have. Want to experience nightlife? There is no better place than Parkstreet. Want to know more about our colonial past ? Enjoy the light and sound show at The Victoria memorial and take a horse ride around the area.
Whenever a friend of mine asks " When is the best time to visit Kolkata ? " My answer would be " DURGA PUJA " . Without any doubt. It is the most special time of the year for the bengali people. I personally never got a chance to explore around my own city so therefore this puja I made a plan along with my friend to explore a place named Kumortuli in North Kolkata and it's surroundings.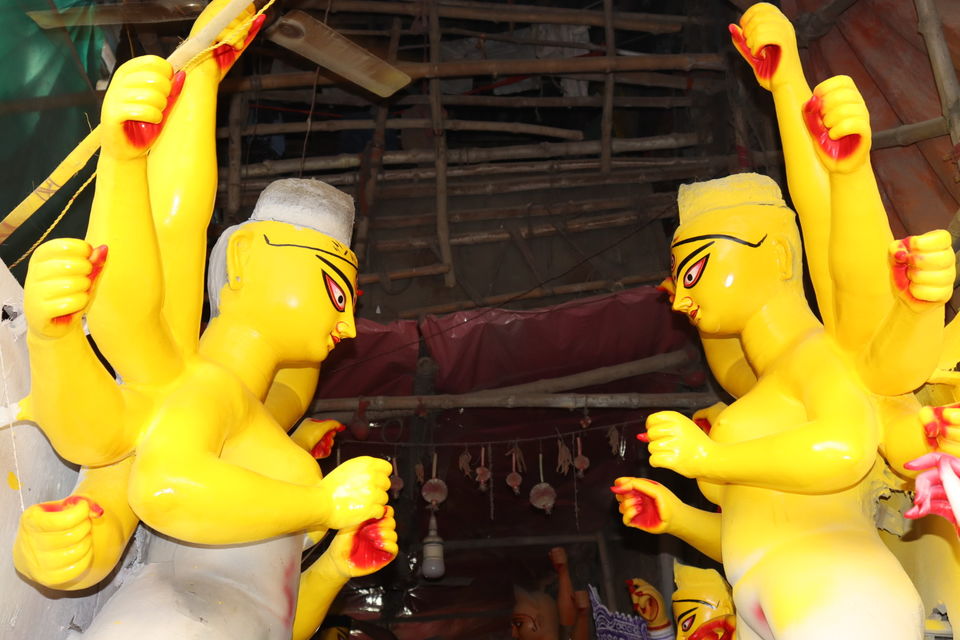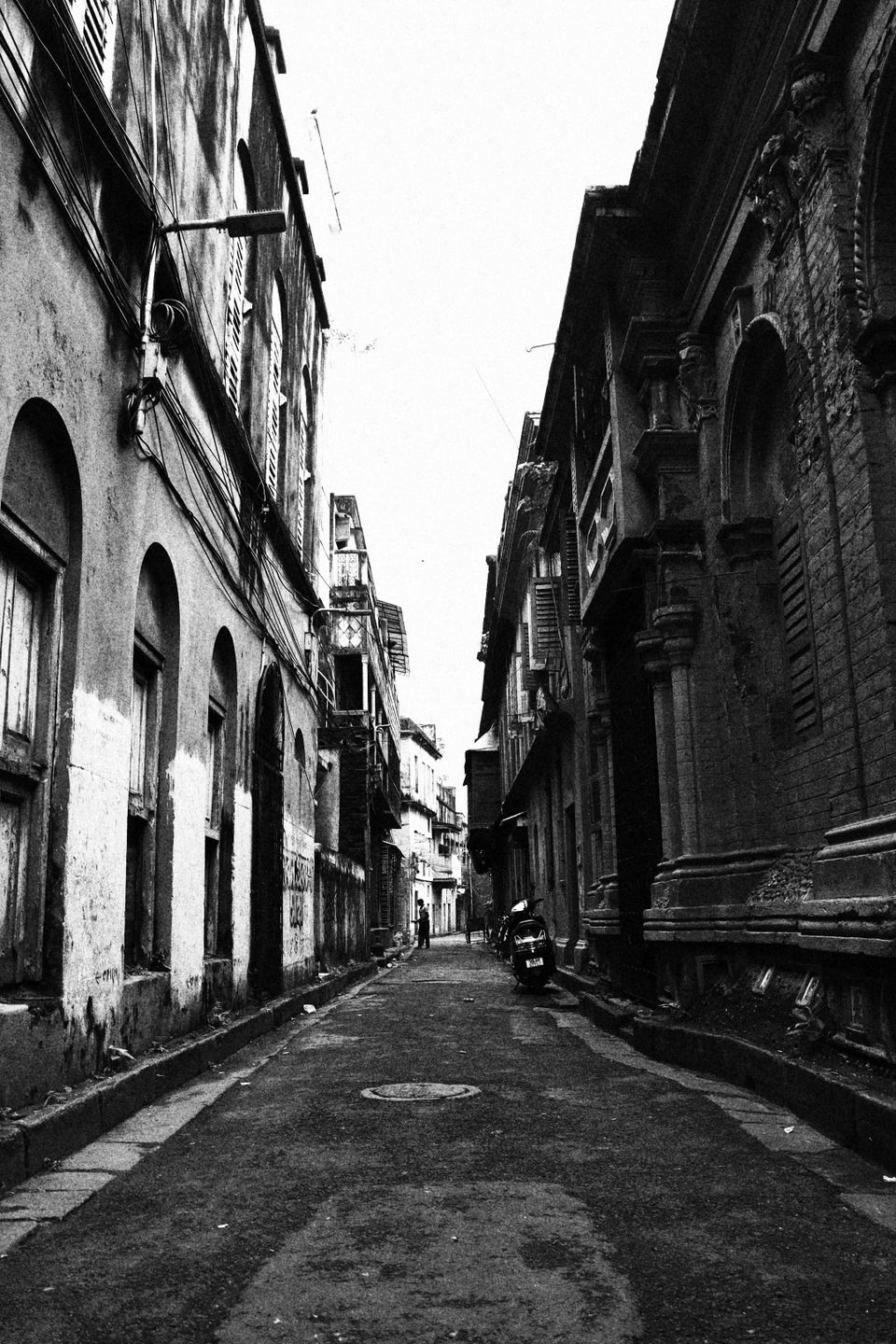 So we visited Kumortuli on the day of Mahalaya. Why so? It is because it is the first day of the puja and traditionally the eye of the Durga idol is drawn by the artists on this day.
We had to purchase 2 tickets at a minimal amount of Rs. 50 which is used for the welfare of the artists at Kumortuli.
Kumortuli is basically a very narrow lane through which you will have to enter and navigate your way out towards the exit. You can visit there any time of the year but chances are you will get to see more during the puja days even though it might get a bit crowded.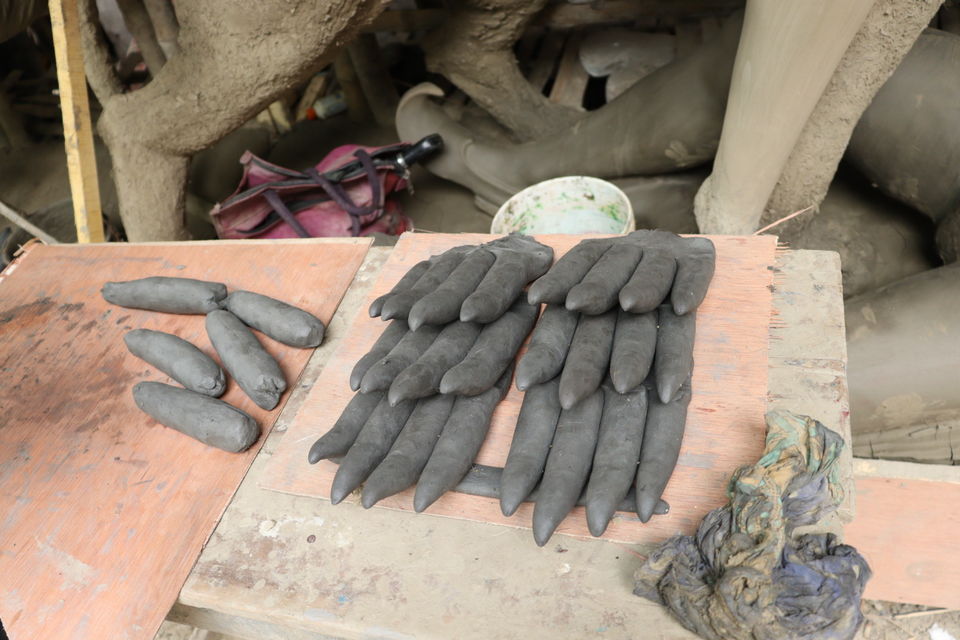 The first thing which I noticed when we entered the lane were these set of mud dough. Initially It took some time for me to understand that what these are but later I could figure out by seeing an artist preparing the dough.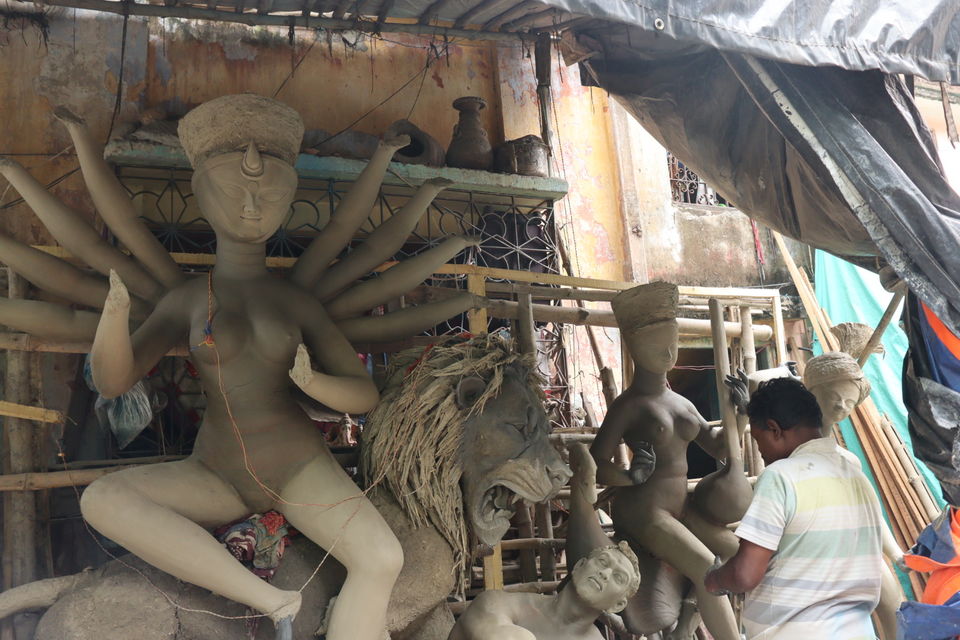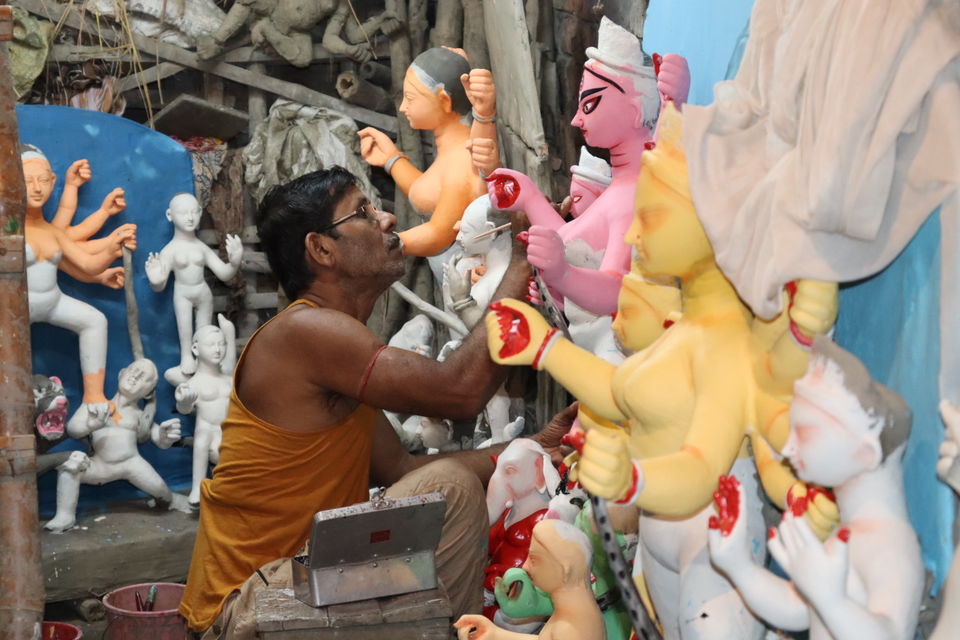 This is one of the most beautiful candid moments that I could capture luckily as this artist was painting the eyes of the idols. The main purpose behind the trip got fulfilled !!!!
The artists use certain types of brush which are unbelievably thin just to draw the eyes accurately.
As we kept strolling through the lanes we found some other amazing structures made in a creative manner.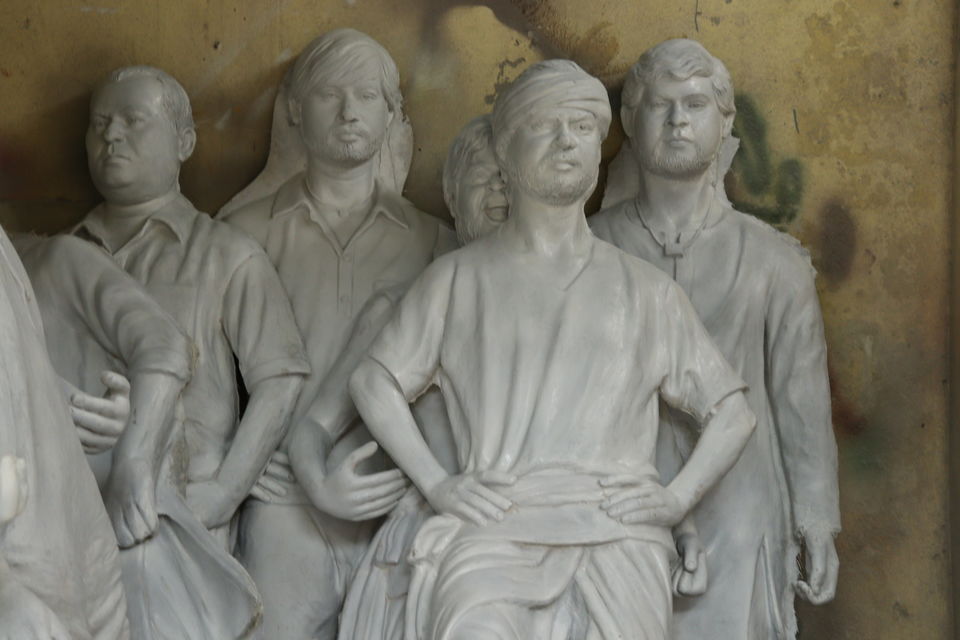 Do you recognize these statues from the picture above ? Yes ! This has been made from a scene depicted in the famous bollywood movie "Lagaan". Yep. You got it right.
Have a look at some of the other amazing structures below...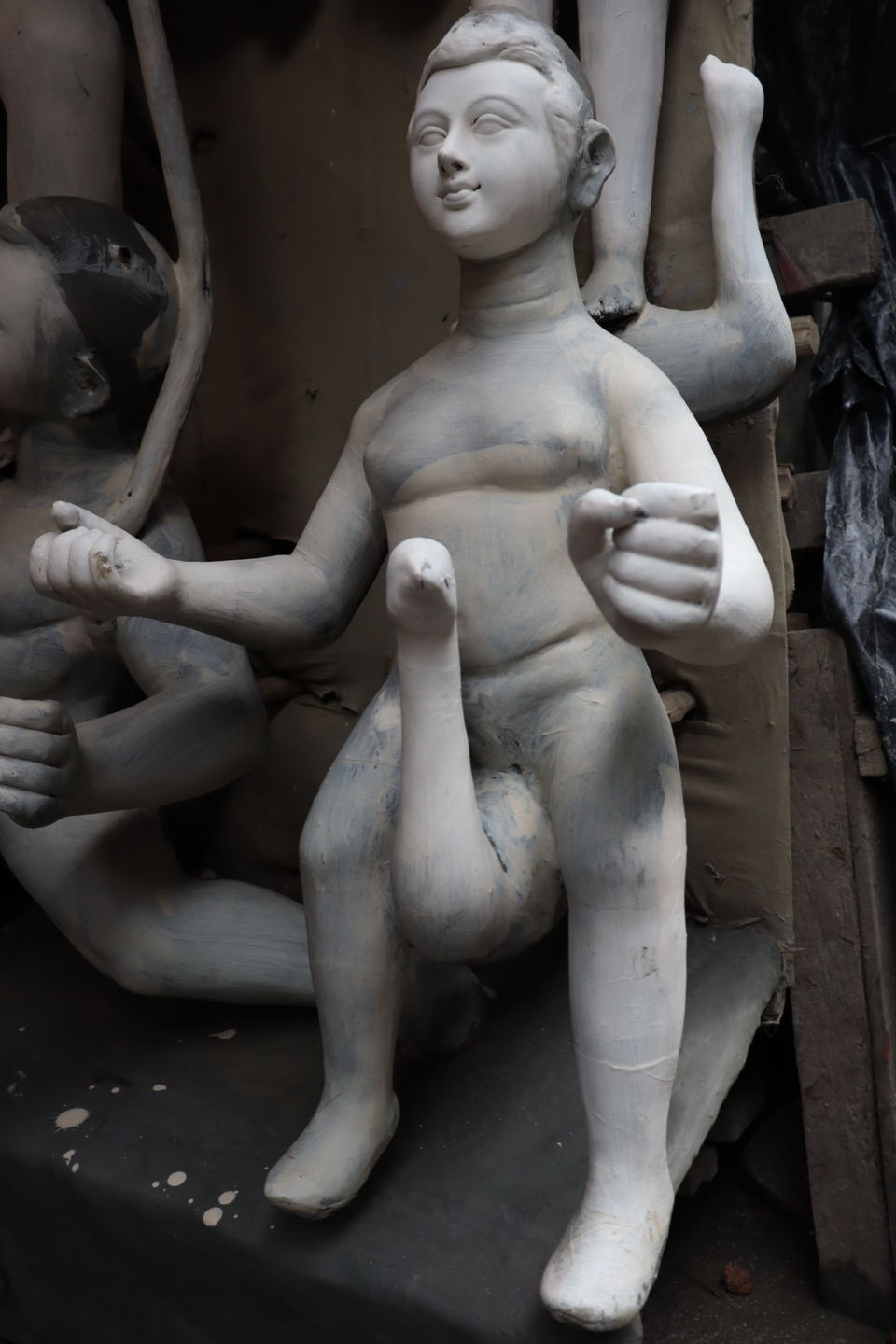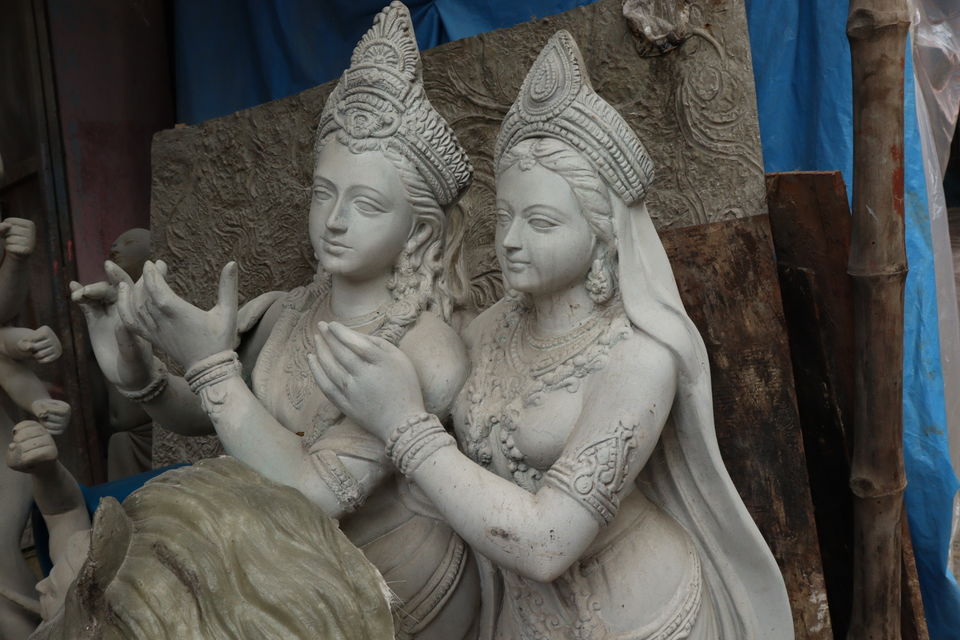 As we approached towards the end of our trip, We came across this little cutie in a street souvenir shop.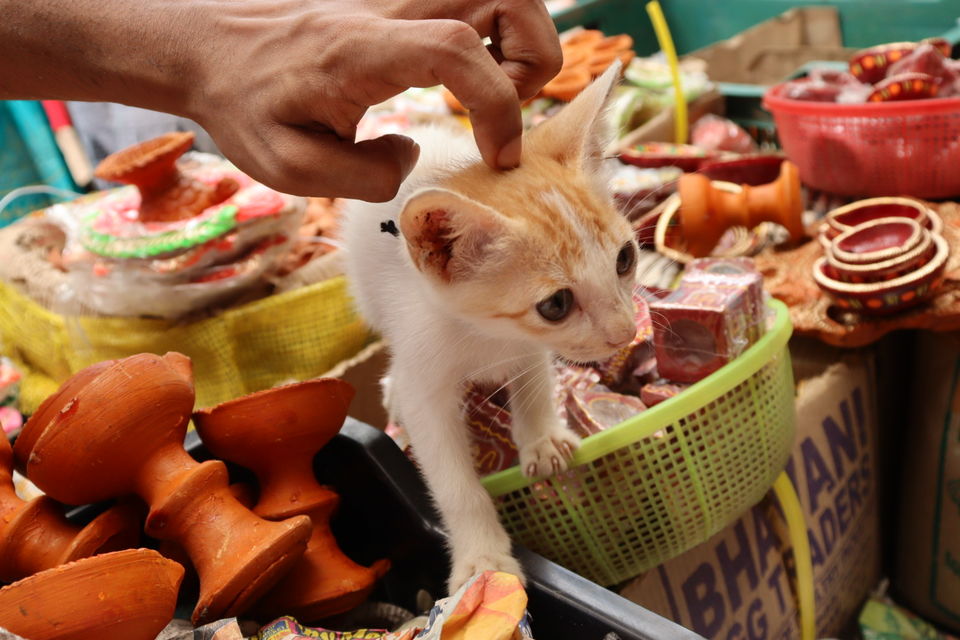 Trust me when I tell you, This is the best and the cheapest souvenir shop I have ever been to in my life. All the items starting from small candles to big puja thalis have been handmade and are of good quality. I got couple of candles and an earthen diya thali for home.
2 other lucky candids that I could capture were these -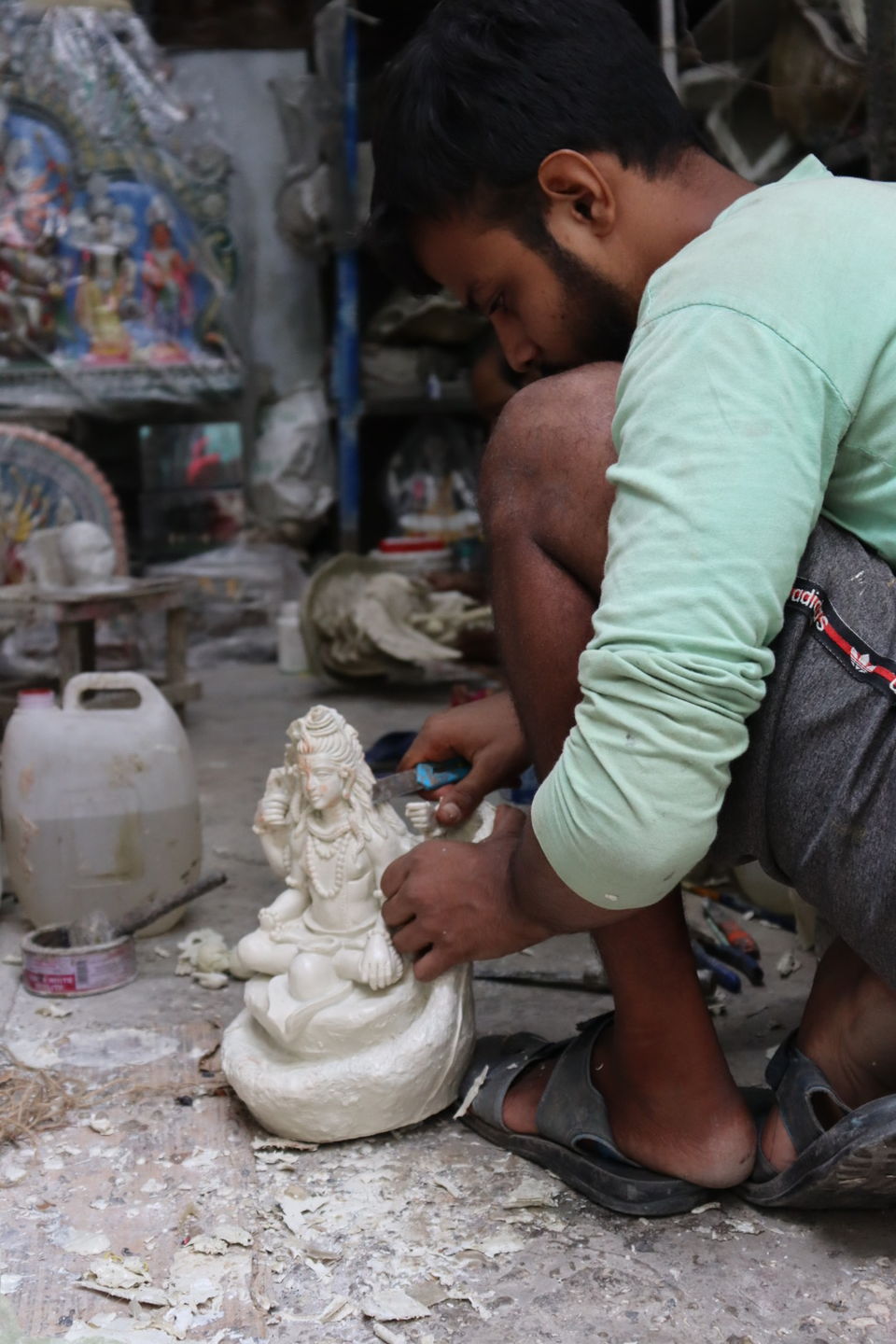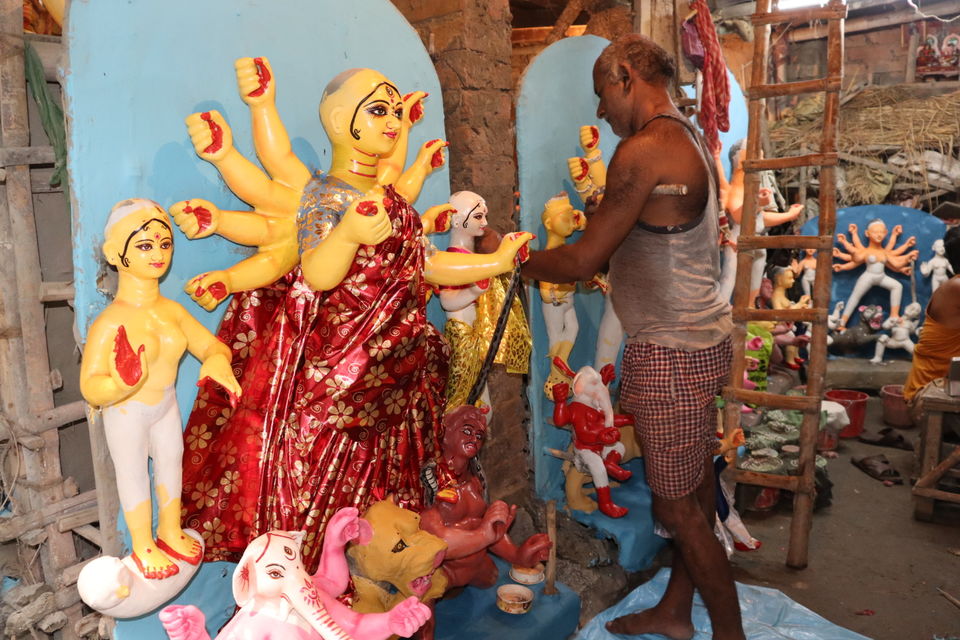 Overall we had a very enjoyable trip because it was all on road i.e we traveled by foot and public transport. Puja can be enjoyed only by walking and public transport. Plus cab fares become extremely high due to increase in demand.
Last but not the least check out the video that I have put down below where you can see couple of glimpses of our trip including me interacting with the artists. Enjoy !!!!!