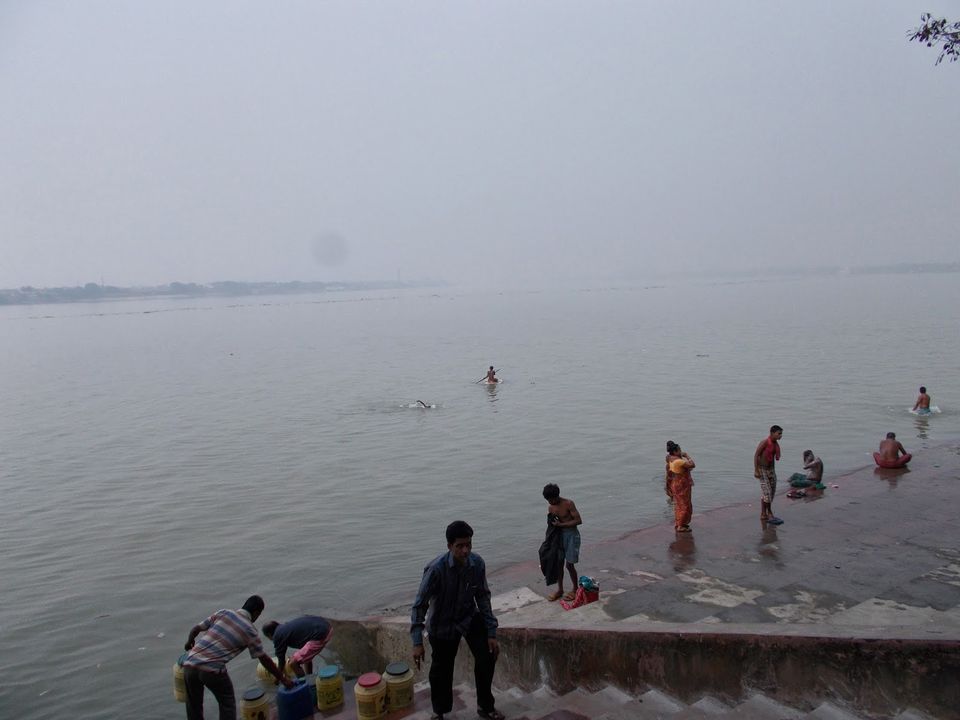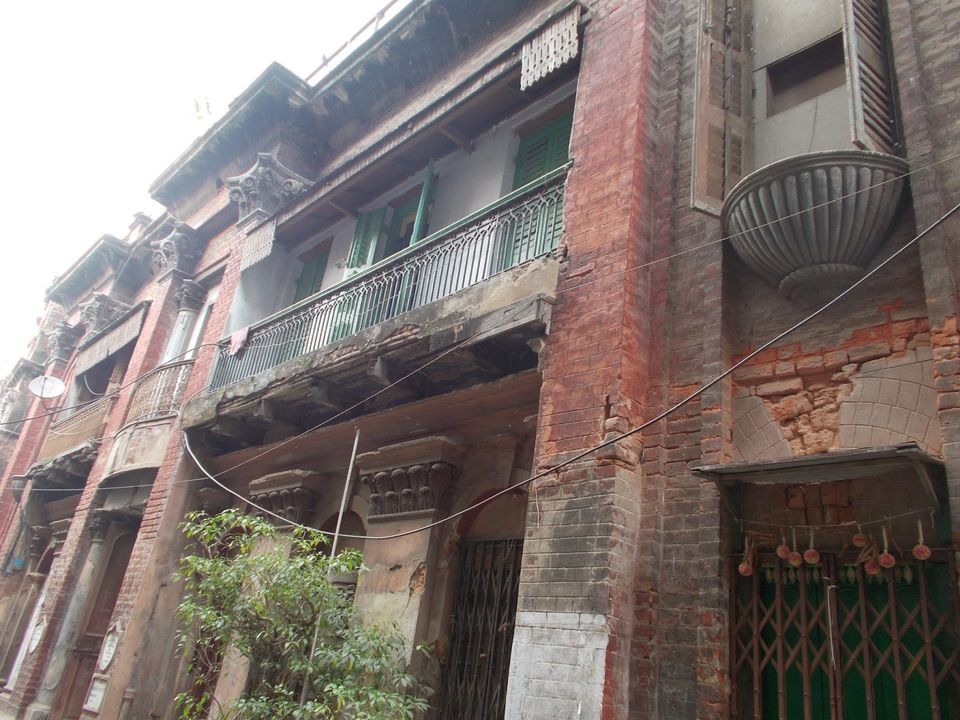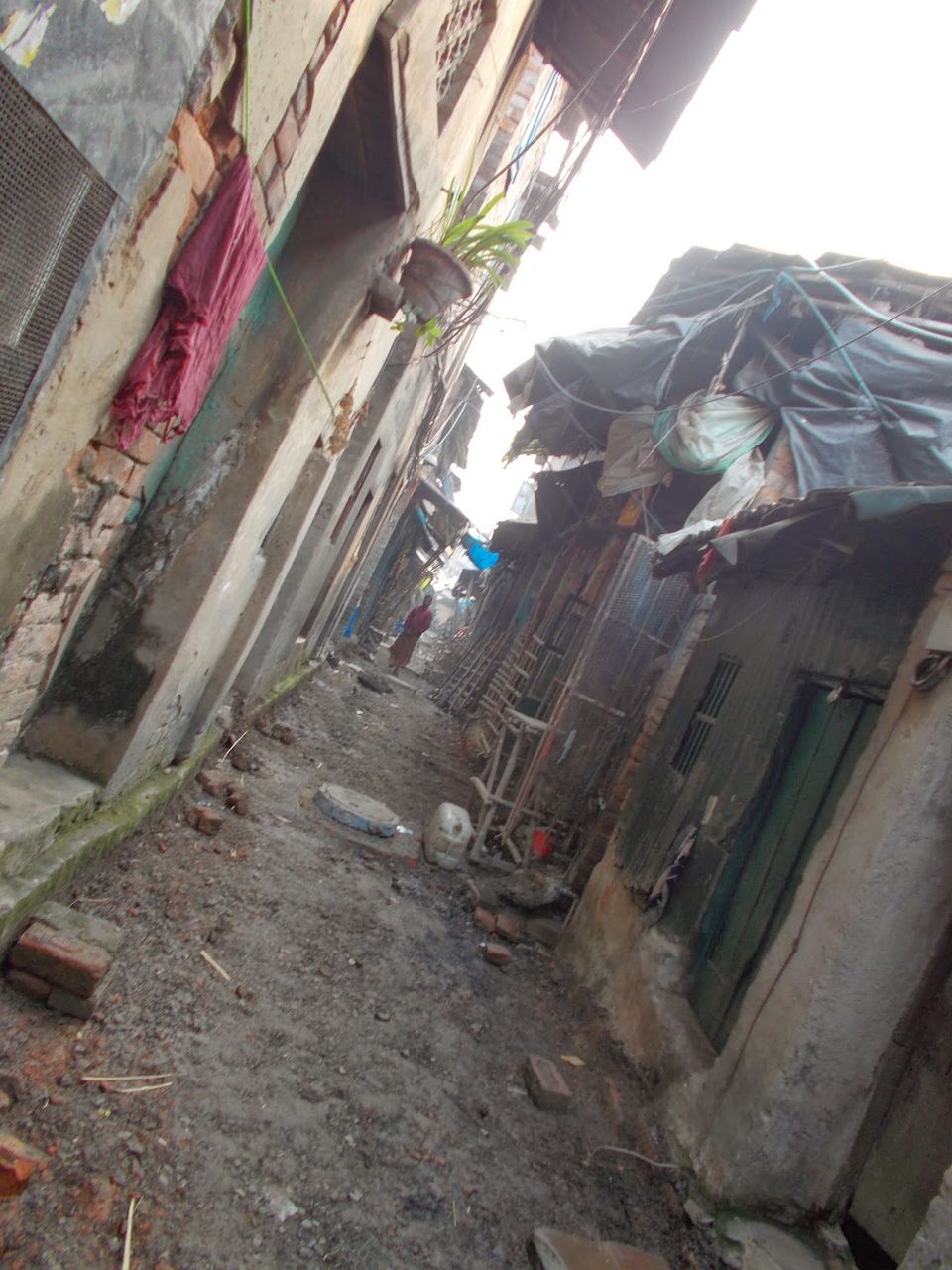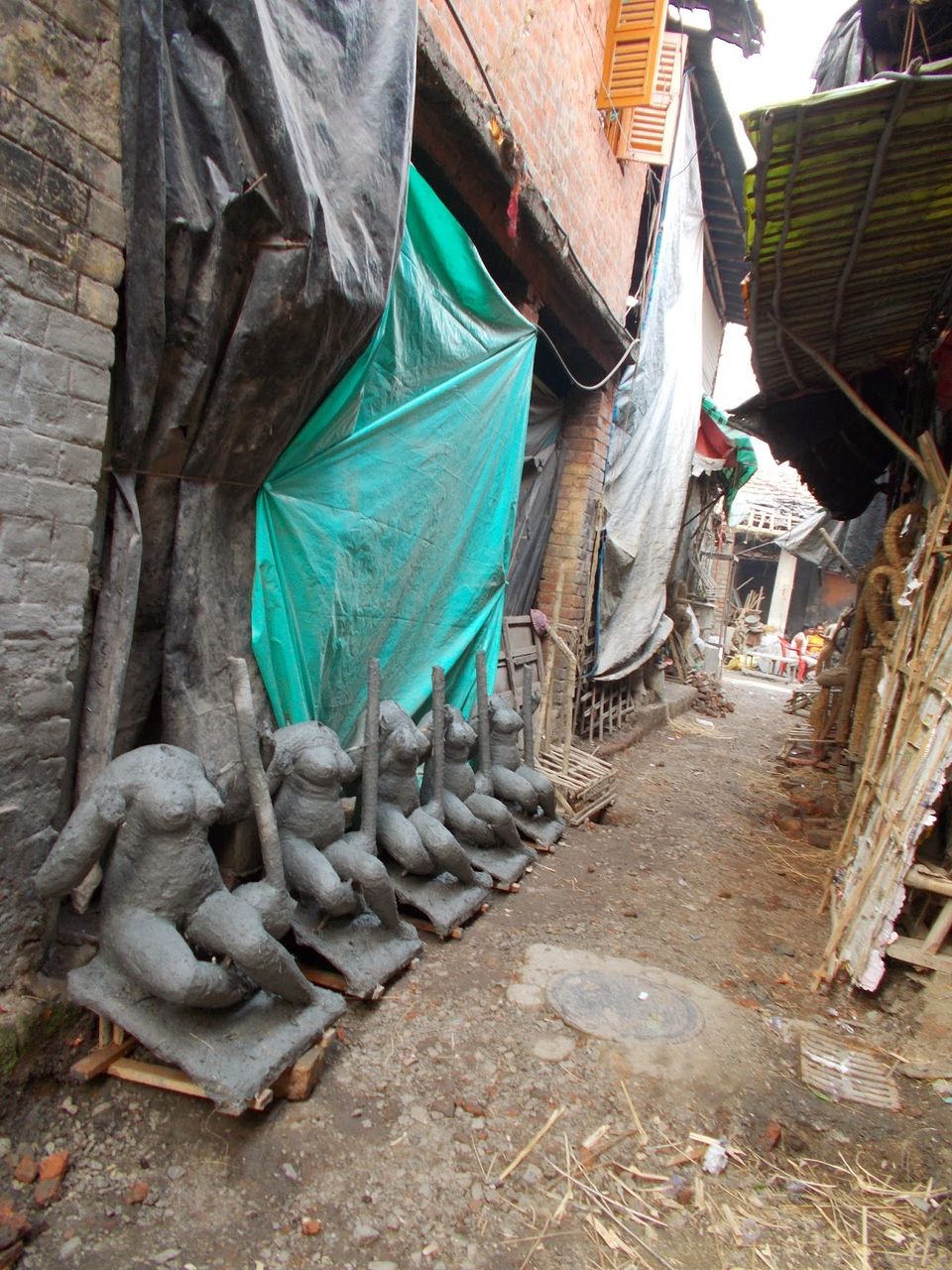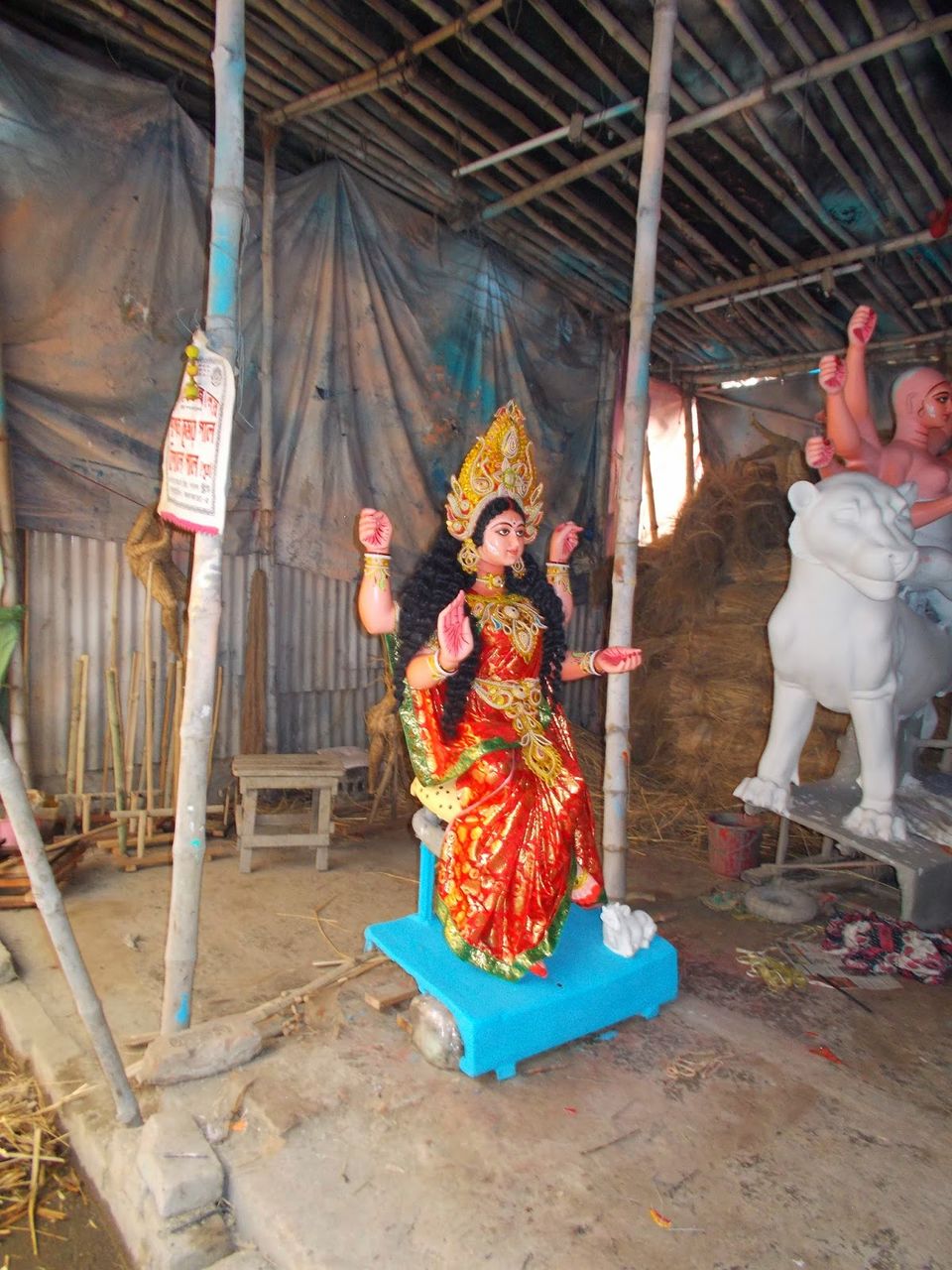 This time I thought of writing about my own city. Actually I drew up a recent experience of North Calcutta (as this name holds nostalgia to this part) and penned down my thoughts about this place where life always finds a way through the narrow streets and cosy buildings.The good thing about this part of the city is till today it hold the eminent shadows of the old Zamindari system, the British rule, and the communist culture in Bengal through its food, trade, graffiti, architecture, etc. It was around last winter when I visited those streets of North
Kolkata
and explored the elegancy of Bengali culture that still lies. I made up my schedule and decided to explore the part of the city through its Ghats on the bank of river Ganga.Scribbled down a couple of places which I can walk through and set on the journey.  

AHIRITOLA : I started my walk in a very ritualistic manner by having "Sondesh" in a small mithai shop with a bouquet of varied Bengali sweets ranging from a price of 3 to 15. Being indulged in all that sweetness  for somtime I had to put a pause and walk forward reaching to a Ghat at the end of the lane. Since the main street is just beside the river so it has few of the ghats with a mere gap of a small  distance. And one among them is a bathing ghat where I found a couple of small kids making their own boat with plastics and trying to sail,and finally they high-fived each other on their sucess, which eventually taught me that nothing is impossible in this universe if one truly desires for the same. One of the most important thing to mention in this ghats is that one among them is also a burning ghat and is a very famous one in Kolkata named as Nimtala Ghat and is also known as Nimtala Crematorium. I walked down all the ghats and took a couple of pictures and set out to go for my next destination for the day.  
KUMORTULI
 : 
This place is known for being traditional potters quarter of Kolkata.  I was lucky enough to chat with few of the potters in my tour. Their busy season starts from the month of July and and continues till late November. During this time each and every vendor is booked.  Within a short span of conversation I came to know about how this Industry has changed from ages and has largely affected the under development of the place, the socio - economic  condition of this artists, etc. One among them was kind enough to guide me through the entire place and show me the mechanism of idol making. I was very excited but dissapointed at the same time with the distresseds condition of these fine artists and their families.May be We people can take some responsibilities to make the situation of this artists and the Industry better. I had to stop against my will as it was already dark and the clock alarmed me too,  I left the place with a hope to come back again and may be not to the doom but to the rise of the artistic Industry of
India
again. 
This was founded in the year 1827 and great personalities like Rabindranath Tagore, Manik Bandopadhyay and many more had their last rites carried out here.I realized that in these busy streets also lies a place where a journey of a life ends passing on to a next journey of life again.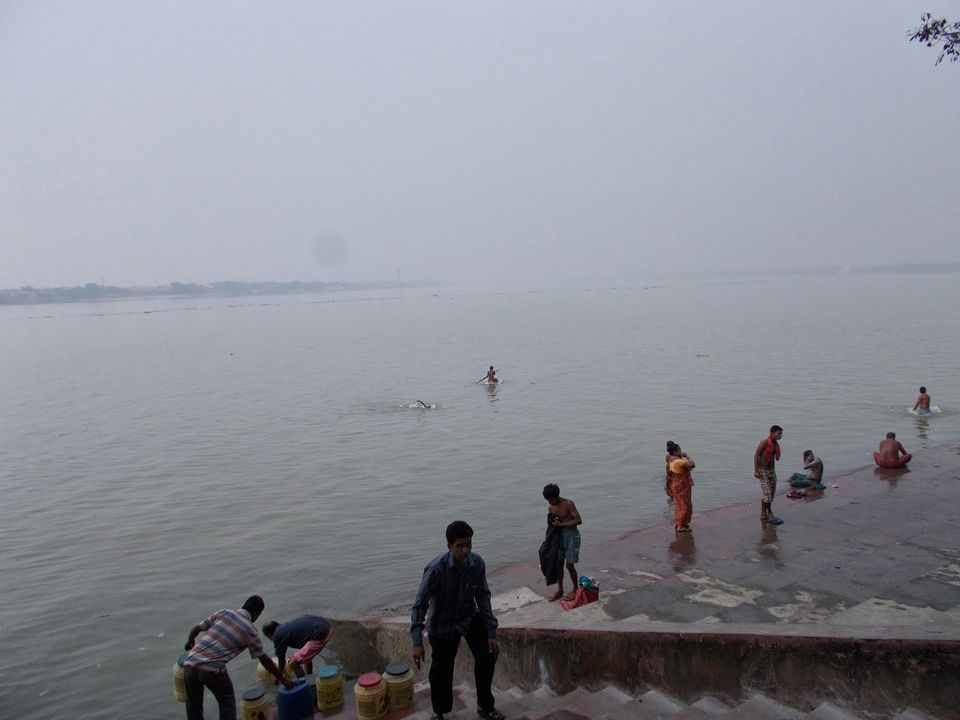 The renowned clay artists supplies idols not only in Kolkata but also exports to different parts of the world.