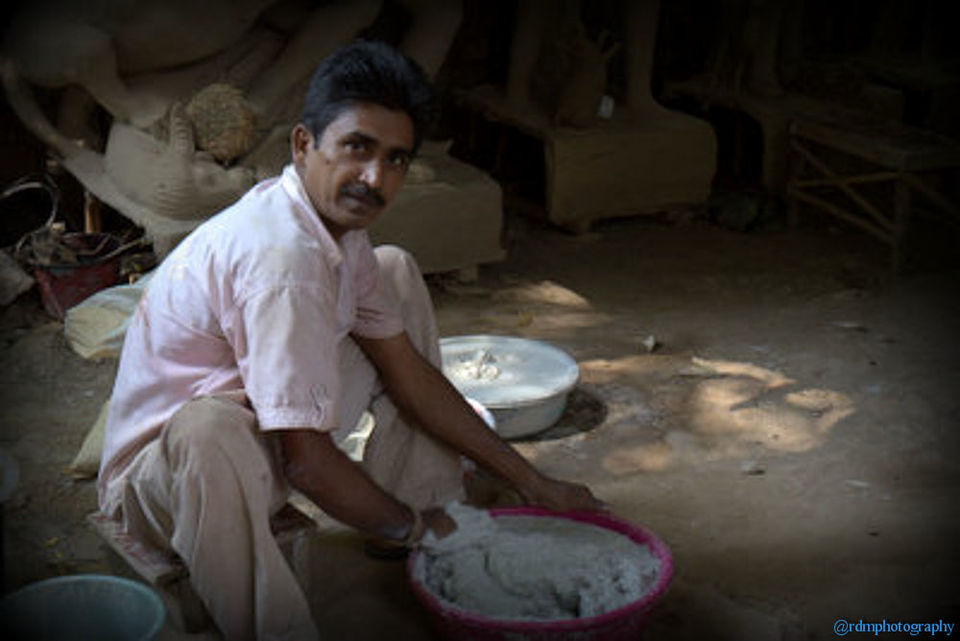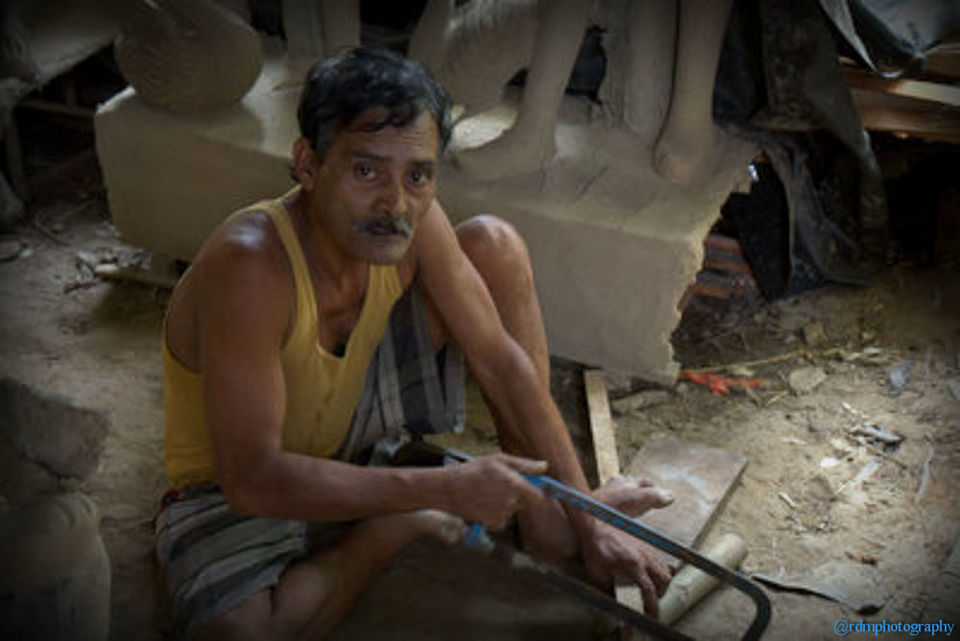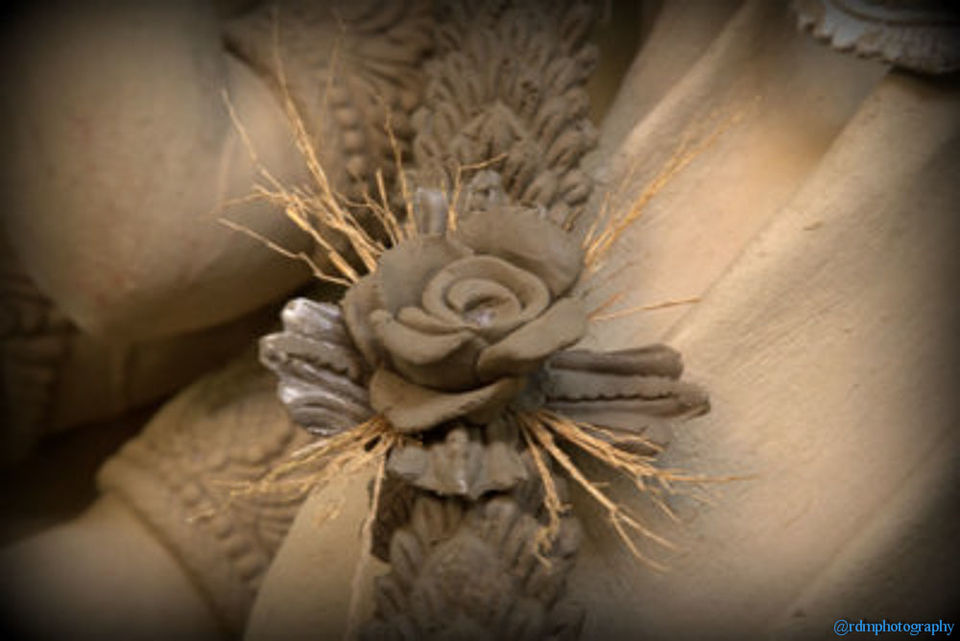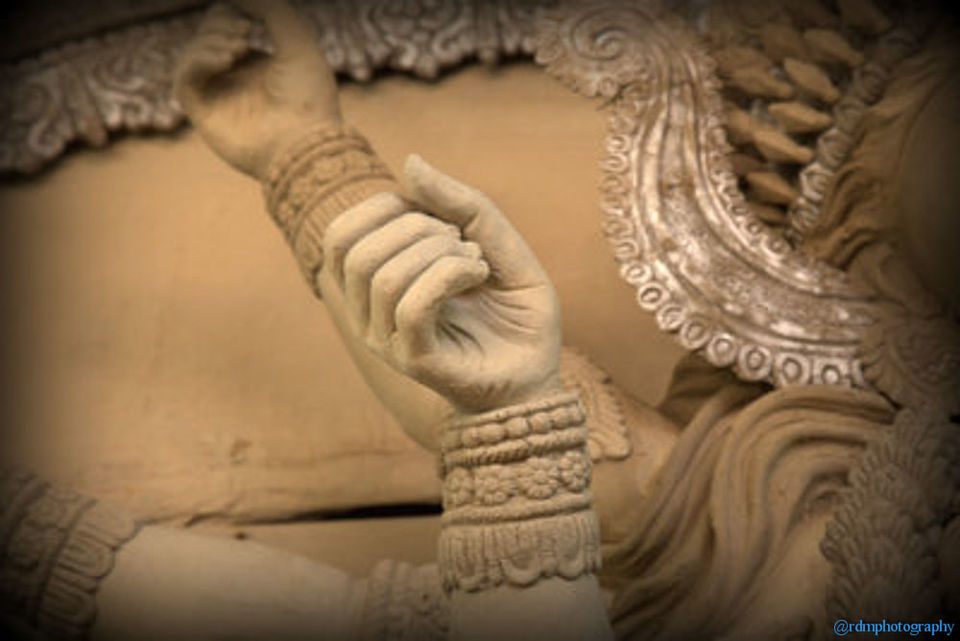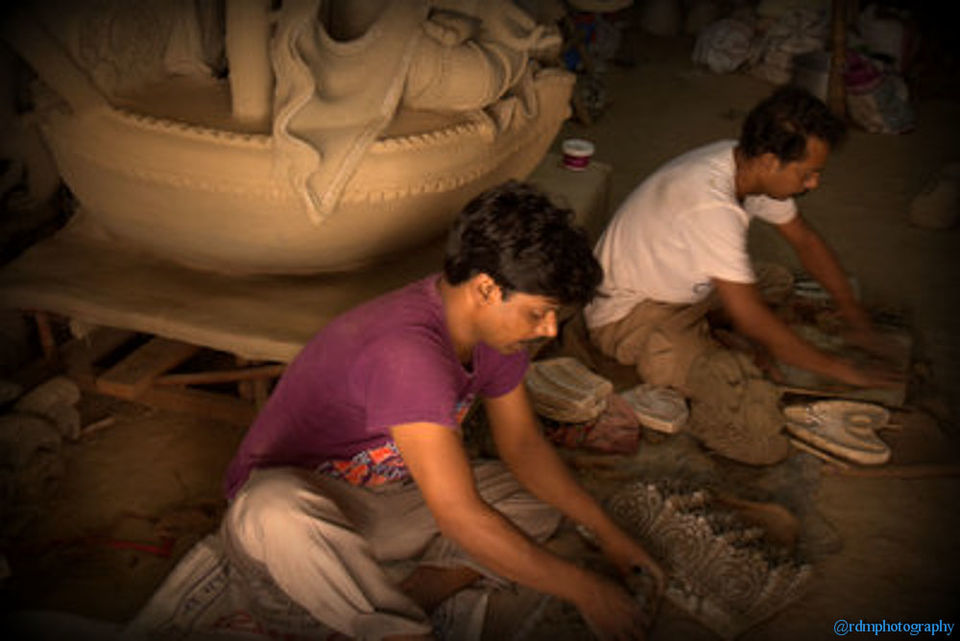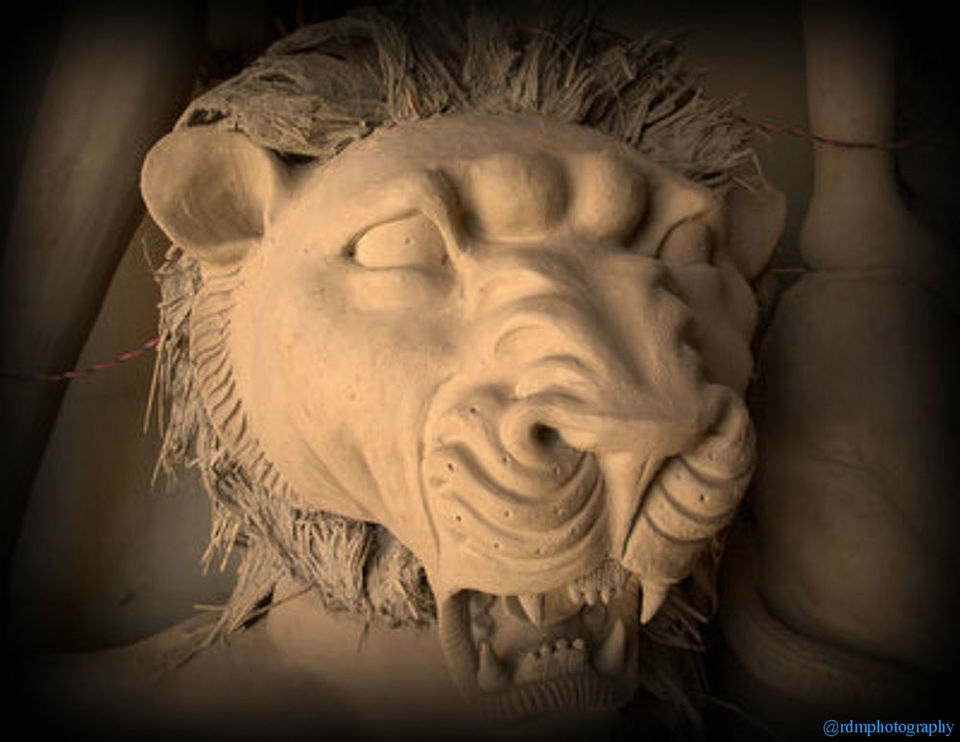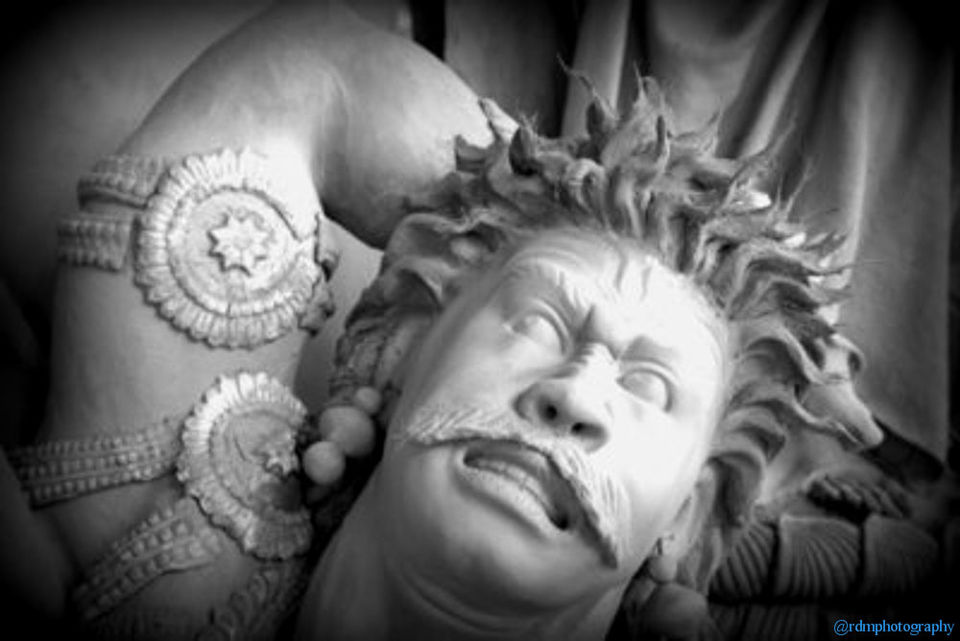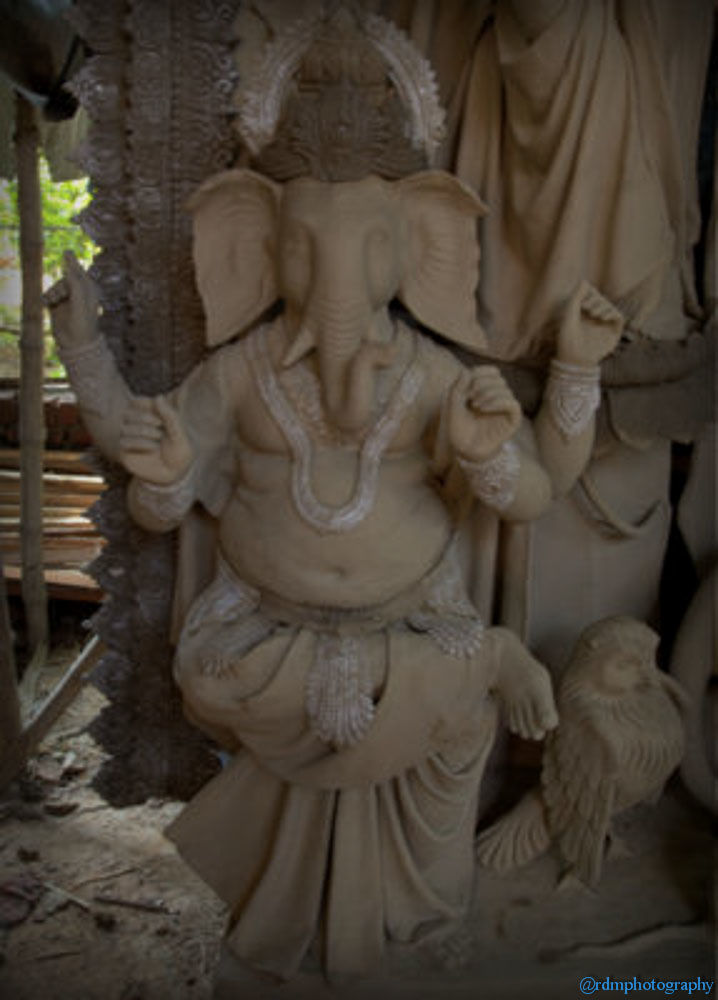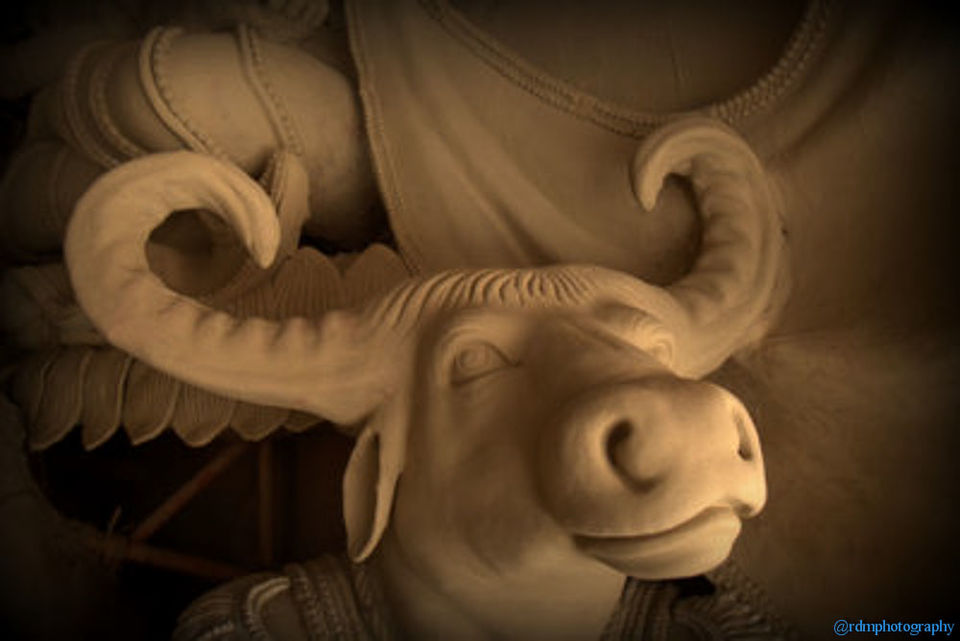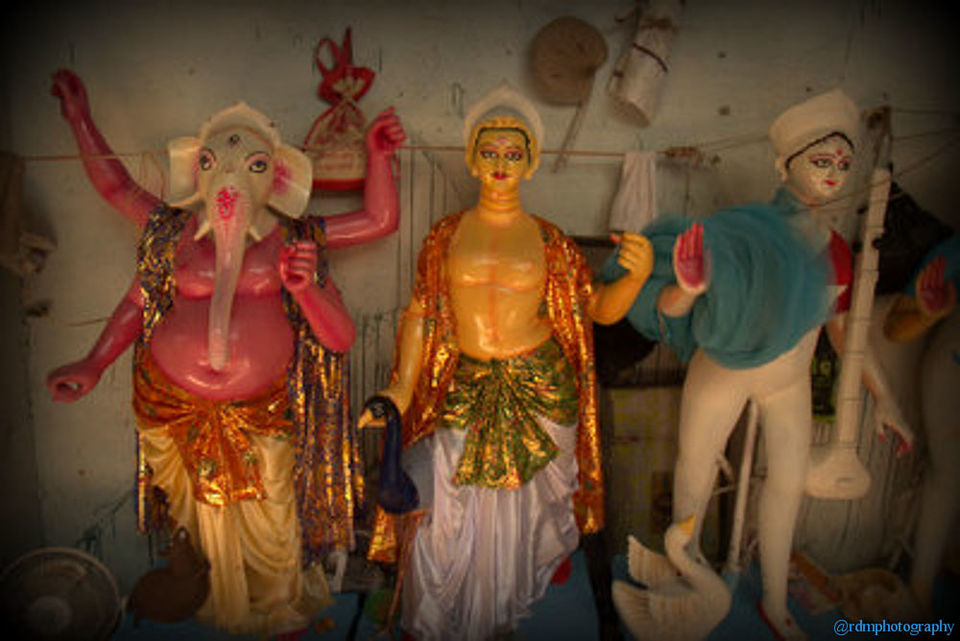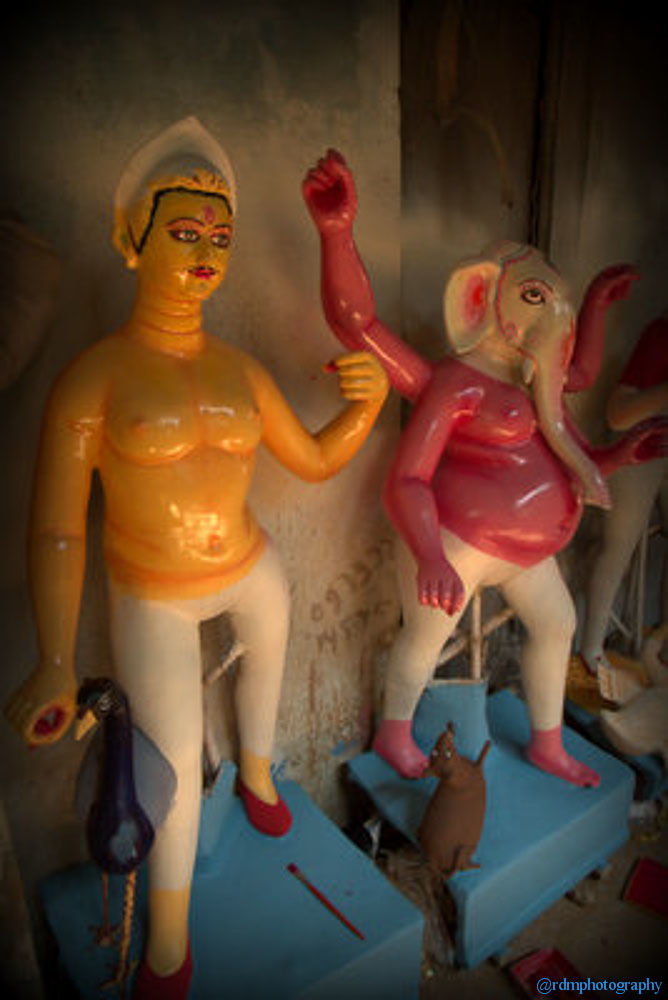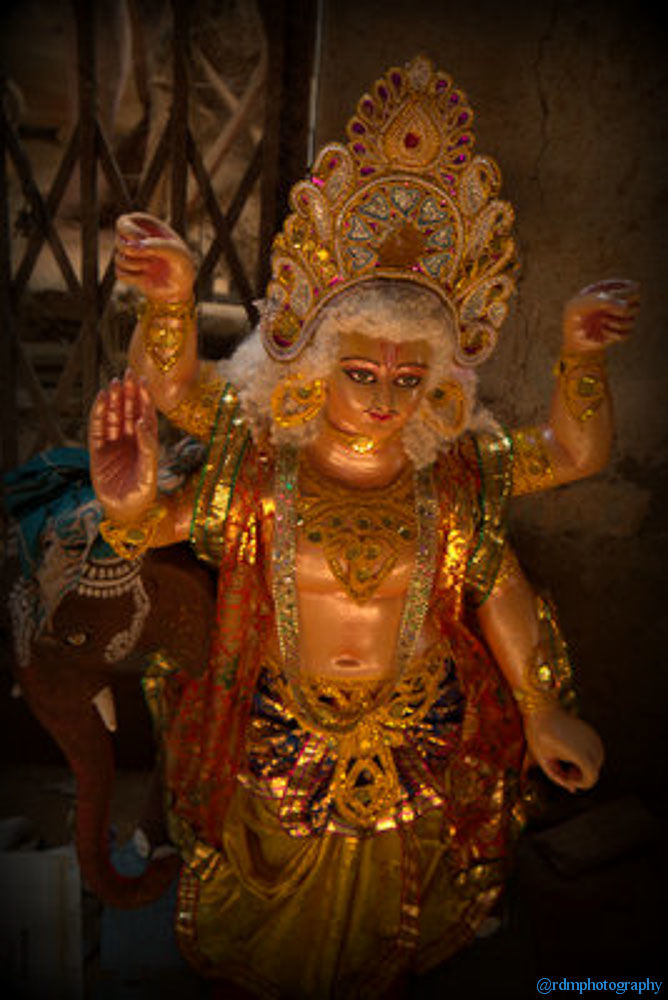 Weeks before Durga Puja, artists, some known some unknown from Kumortuli, a traditionally potters' quarter in northern Kolkata (previously known as Calcutta) come to Delhi to make clay idols of Hindu gods and goddesses.

During , colonisation of Bengal and India following the victory of the British East India Company in the Battle of Plassey in 1757 it was decided to build new settlement at Fort William at the site of the Gobindapur village. The existing population was shifted to Sutanuti. Though the neighbourhoods as Jorasanko and Pathuriaghata became the centers of the local rich, there were other areas that were developed simultaneously. The villages of Gobindapur, Sutanuti and Kalikata were developed to give rise to the present day Calcutta.

By virtue of their artistic productions the potters moved from obscurity to prominence.

The idol making starts with the ritual called "Kahamopuja", a prayer to the god before making the structure made of straw. Then black sticky clay is applied on the structure to make the idol. After a bit of final finishing the idol is painted.

The idols are made out of environmentally friendly materials such as bamboo and clay and the procedure is very different from the idols of Lord Ganesh, made in Mumbai, which are predominantly made out of Plaster of Paris for the Ganesh Chaturthi.

It is a magical moment to see these artist work. One thing to keep in mind though, is that the area can be a bit dirty and unkempt -- but don't let it put you off it!