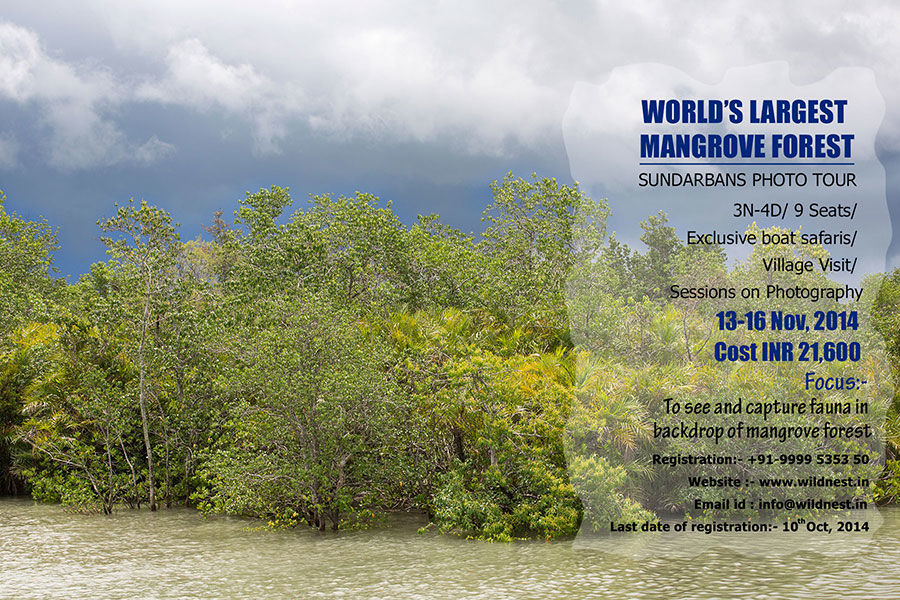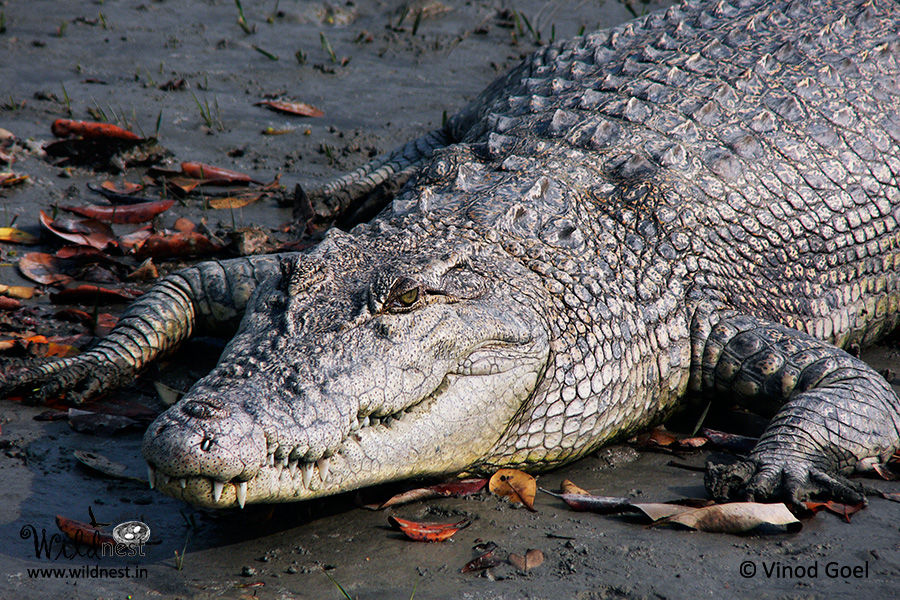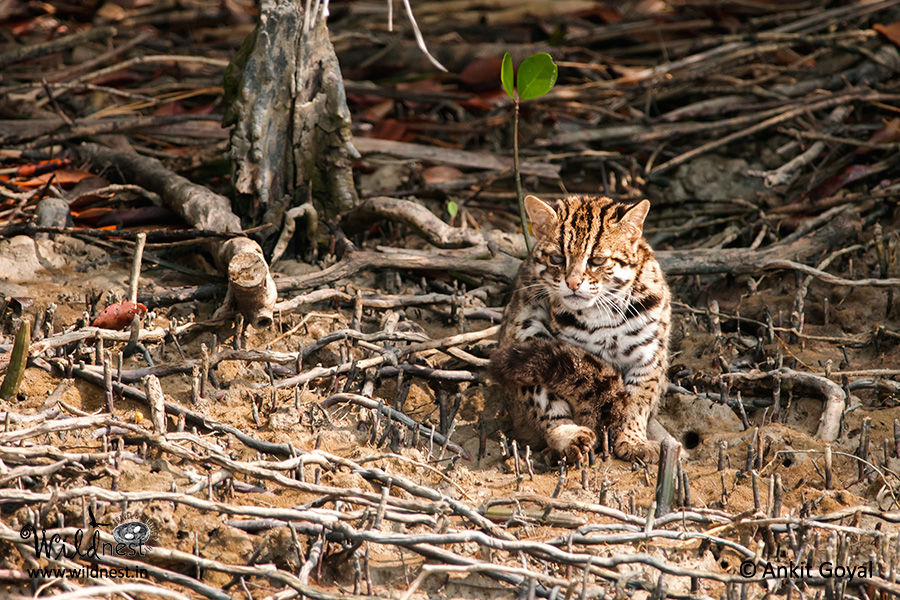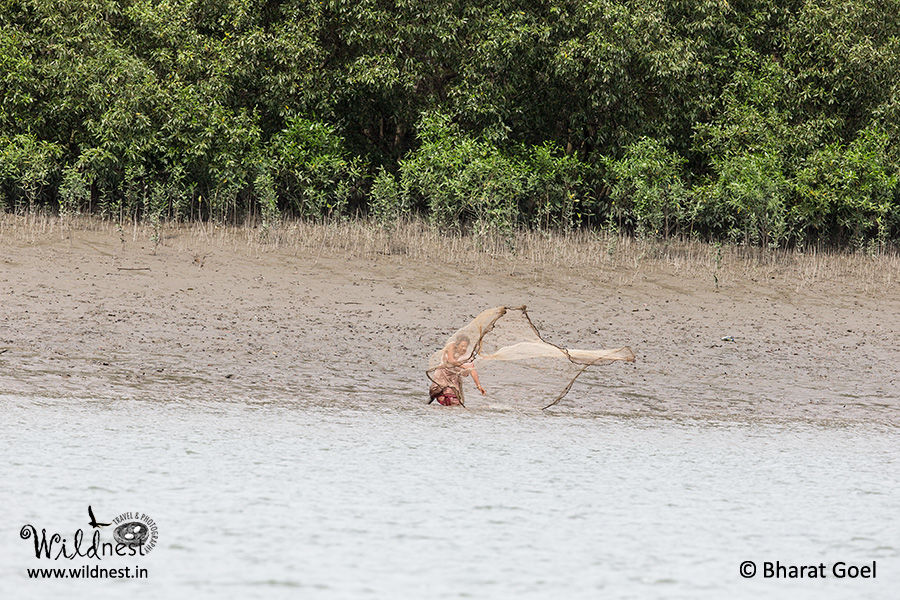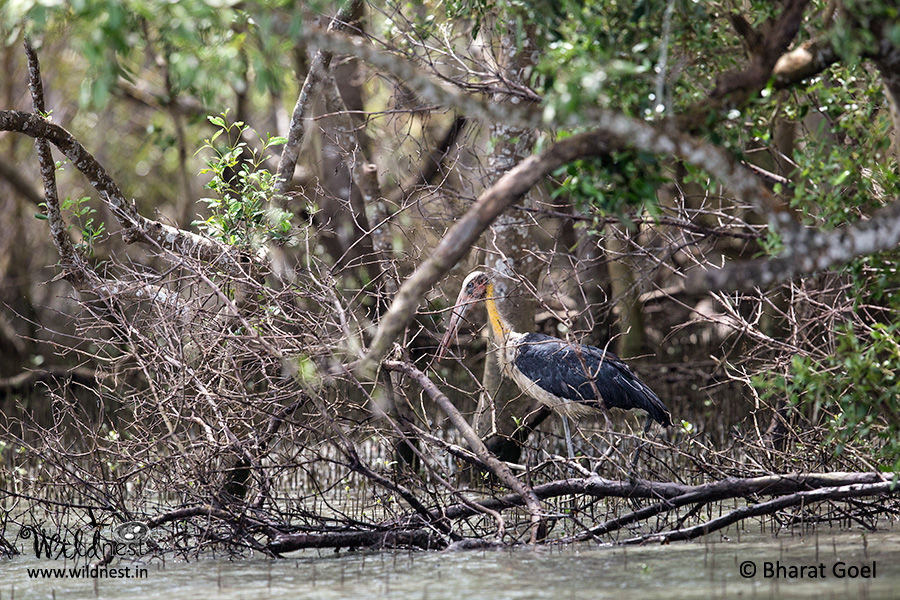 Also called as India's Amazon valley, Sundarbans is the land of magnificence and beauty. Formed by the confluence of three rivers, namely, the Ganges, the Meghna and the Brahmaputra, Sundarbans is a part of the world's largest delta on the Ganges. Join us on this expedition to search & photograph Tigers, Esturine Crocodile and other exotic species of Sundarbans.
Trip Highlights:
2 full day Boat Safaris in the Sundarbans Delta,a unique experience in itself, to understand the eco-system of the largest mangrove forest in the world
Opportunity to see, photograph & learn about various exotic species of delta forest such as different species of Mangrove trees, Royal Bengal Tiger, Estuarine Crocodile, Crabs, Mudskipper Fish, various birds etc
Exclusive boat for safari that is ideal for observation and photography
Boats driven by experienced personsfamiliar in working with photographers
Well trained exclusive forest guide
Village Visit
Detailed Itinerary:
Day 1 – Departure for Sundarbans from Kolkata and half day boat cruise
Welcome! Are you all set for the adventure in an unparalleled destination. We will depart from Kolkata at 12 noon from Science City.
Road Journey by A/C Tempo Traveller to Godkhali, which is 100 Kms (2.5 – 3 hours drive) away from Kolkata. Godkhali is the boat point from where it takes nearly an hour and a half to reach our resort by boat.
After reaching, Godhkhali we will directly head for Sajnekhali Watch Tower & Museum.Our first safari will start as soon as we board the boat. This place has a unique charm which no other place offers.
Lunch (local cuisine) will be served on boat followed by a brief introduction about Sundarbans.
We will end our safari after watching the breathtaking sunset.
After check in at resort in the evening, an evening session will be conducted to aquaint you with the habitat, it's inhabitants and some tips for photography will be shared. We will recommend you to attend these as they will not only help you learn something new but also gives a chance to bond and interact with other participants.
Dinner would be served at resort thereafter. We advise you to take enough rest before another adventure- packed day.
Overnight at resort ( Meals included: Lunch on boat & Dinner at resort)
Day 2 – Full day Boat Cruise
Its morning. Get up and be ready to leave for boat safari at 6:00 am.
We will get a chance to admire and capture the dawn admist the spectacular backdrop, listen to the chirping of the birds, observe the local fishermen and their struggle to earn their livlihood, and who knows, we might be lucky to see a "Tiger". Yes, you read it right, a tiger swimming in the tranquil waters. Although large number of tigers are present in Sundarbans, spotting them is one of the most difficult in comparison to any other forest in the country. We might also come across gigantic crocodiles, basking in the sun. And trust me, it's a sight to cherish.
We will have breakfast and lunch on board and countinue exploring the mangrove heaven sometimes making a stop at any island present in the area. These islands have watchtowers that provide another opportunity of spotting wildlife. This place offers a lot in terms of photography opportunities, and hence one can click to their hearts content. Always keep your camera ready, a bird might just pose for you. Don't forget to check the muddy shores for some rare species of turtles or crabs.
Return to the resort in evening and freshen up.
Although our experts are accompanying you throughout the day, we have special session in the evening, where we can interact and discuss about our day, review your pictures and get geared up for another adventurous day.
Overnight at resort ( Meals included: Breakfast & Lunch on boat, Dinner at resort)
Day 3 – Full day Boat Cruise
Similar to Day 2 get ready to spend your entire day on boat and explore new areas of the park and visit some more islands capturing the birdlife, sceneries, mammals and reptiles with your cameras.
Overnight at resort ( Meals included: Breakfast & Lunch on boat, Dinner at resort)
Day 4 –Village Visit and Departure for Kolkata
Check out from resort at 6 am and breakfast on board
We will do a Village visit which will give us an idea about the life of local people and how they are surviving in these extreme conditions. We will have a chance to interact and observe them.
Working lunch will be served on boat while returning to Godhkali, boat point.
It's time to say good-bye and bring back with us the wonderful memories, which we will cherish forever.
The return journey from Godhkali to Kolkata takes 2.5 hours – 3 hours by A/c Tempo Traveller.
We will reach Kolkata at 3:30 pm
Note: The decision to visit various islands and areas will be taken on the spot to maximise the chances for wildlife viewing. Hence we have not mentioned names for the particular islands and places which we will visit on our trip to avoid confusion later.
Trip Include:
Twin sharing accommodation in comfortable rooms at resort for 3 nights
All meals ex-Godkhali(03 breakfast, 03 lunch and 03 dinner) during the tour.
Mineral water on the boat
Refreshment during journey from Kolkata to Godhkhali and vice versa
Boat Safari Costs, Park Entry Fees, Guide and Still Camera Fees.
Exclusive boat for safari
Well trained exclusive forest guide
Transportation between Kolkata and Sundarbans by A/C Tempo Traveller
All Applicable taxes
Frequent Searches Leading To This Page:-
tigers of sundarbans, roar tigers of sundarbans, sundarbans tigers, sundarban tour package, sundarban tourist places