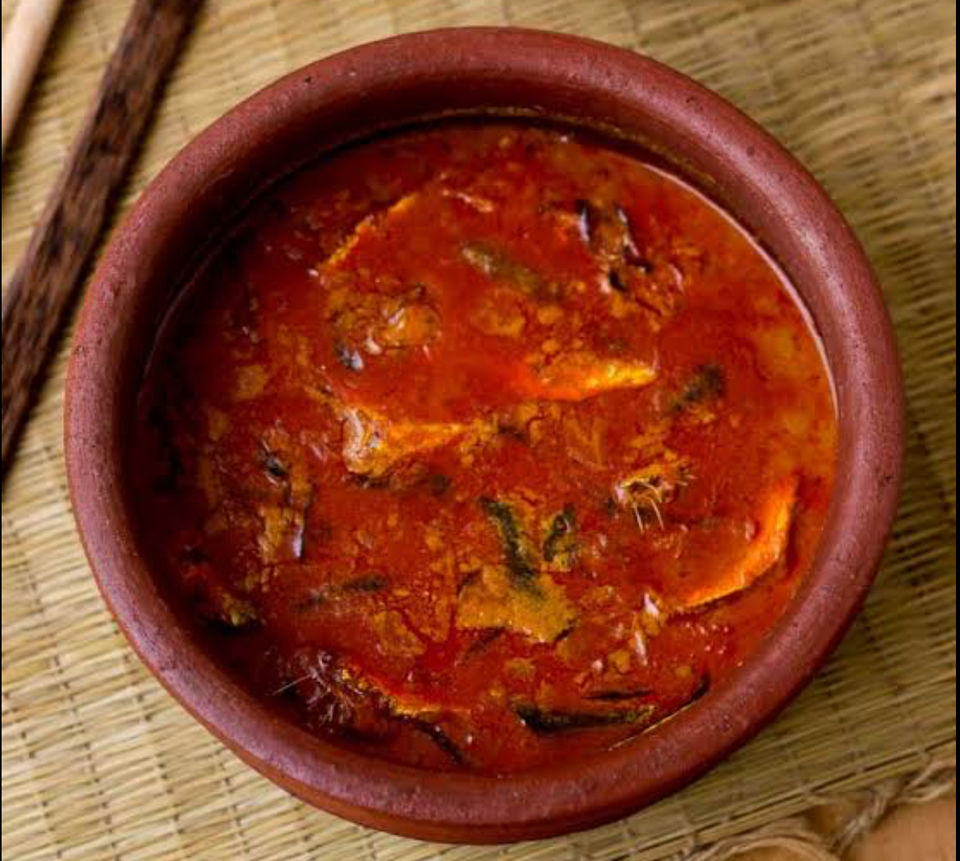 Being the coastal town of India, Kerala cuisine has never been devoid of fish curries. They are known as Meen Curry in Malayalam. Kerala style curries have vegetables stewed along with fish cooked on coconut milk or paste added to masalas, spices which are usually garnished with curry leaves and onions. They are traditionally prepared and served hot with rice. Each part of Kerala has their own variety of fish curries which are absolutely delicious!
1) FISH PERALAN
Peralan means roast, though very little gravy is seen. Fish is cooked on a low flame, added to spices and tamarind water. As the gravy thickens they are garnished. The belief is aroma just gets straight into your nostrils.
2) FISH MAPPAS
They are made out of silver pomfret, added to spices cooked on coconut milk and served along with appams. This fish curry is easy to prepare, which is a main dish during a social gathering. Karimeen mappa, Kottayam mappas are varieties.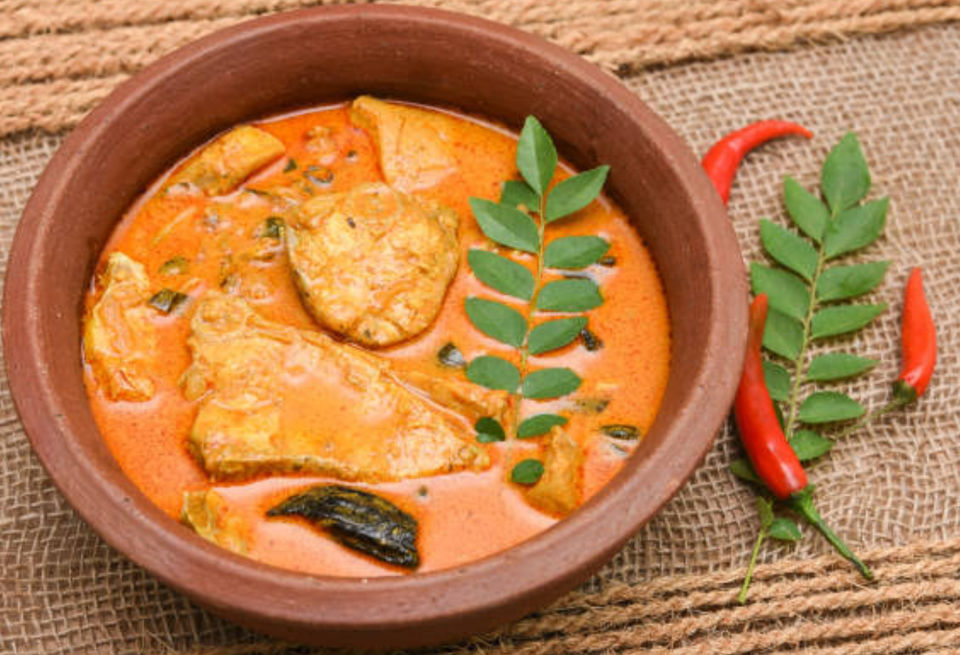 3) FISH MOLEE
It is also known as meen moilee, which is cooked on paste of coconut milk. The fish is yellow in color, blended with green chilies, curry leaves and Garam masala. They are had with piping hot parotta and steamed rice. This stewed dish was introduced during Portuguese rule in Kerala.
4) MEEN MURRINGAKKA CURRY
Muringakka means drumstick, where fish pieces are added to fried spices, Kokum water, onions and garnished with green chilies on coconut oil. It is a gravy dish cooked as sambhar, that fiery red curry is the other name of this dish.
5) MEEN VERICHATHAN
They are popular all over Kottayam. This fish curry is flavoured with sambar powder, added to coconut water, which taste sour and spicy too. Coconut, garlic and ginger form the major part of this dish, that they are served piping hot on steamed rice.
6) MEEN MANGA CURRY
A dish with a blend of mango and fish, which is cooked along with prawns added to coconut milk and spices. They are tangy and served hot with, steamed rice or chapati. It is a traditional dish made out of Kingfish, which is cooked on tamarind and vinegar. Another variety of this curry is, cooking it on spices.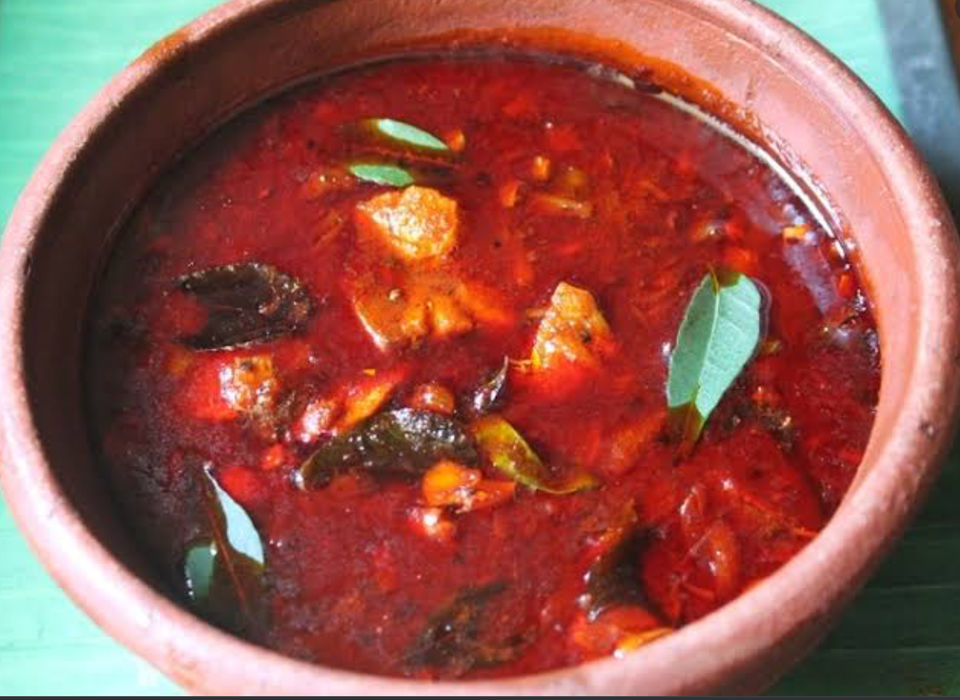 Fish curry first made their entry into Indian kitchens from 1940, is a Singaporean dish, stewed on spices and vegetables. The first glimpse of this dish was seen at Gomez curry restaurant Kerala which was named after M.J. Gomez.
Over the years this dish was cooked on clay pots and was named as fish head curry. The word curry was derived from Tamil word Kari, meaning a thin soup dressed with spices. In many parts, yoghurt is added. Curie is the French word of curry. During Harappan civilization this curry was popular while during Chandragupta Maurya rule it was a part of daily cuisine. Kerala being a coastal part of India, popularly known as God's own country, has abundant nature which turns as a feast to a travellers eyes. Fish curries are so yummy, that they become a must dish to taste, when you travel to Kerala.