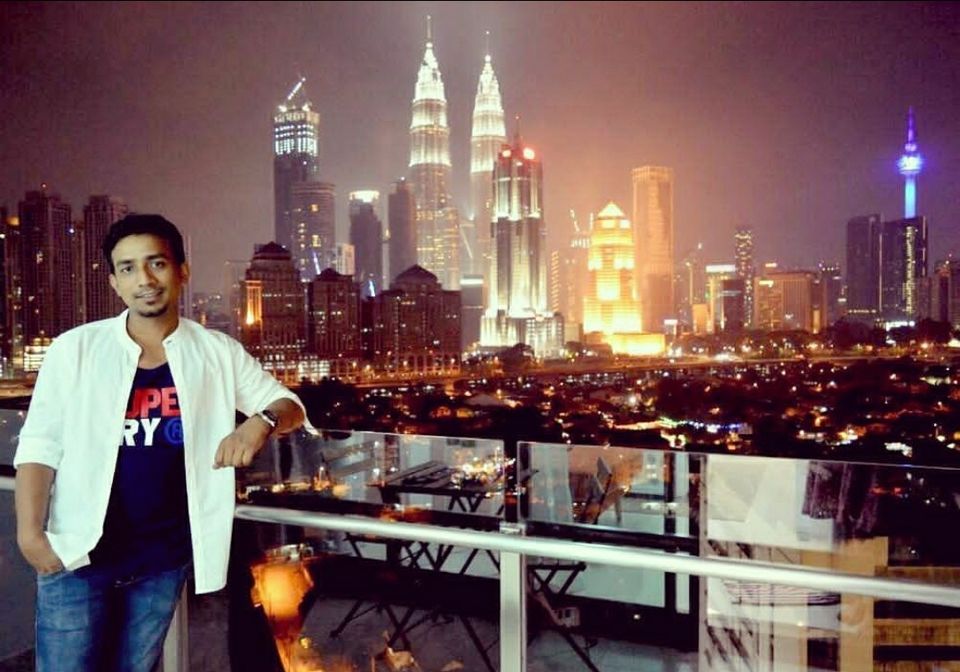 KUALA LUMPUR:
Kuala Lumpur, or simply KL as it's known locally, is one of the most culturally diverse capital cities in Southeast Asia. Through the ages, people have settled here from all over Asia and the Indian Subcontinent, creating the vast mix of peoples, cultures, religions, traditions and foods that make up the city today. As a result, there is loads to experience and a huge variety of things to do in Kuala Lumpur. As an Islamic state, you will see plenty of mosques throughout the Malaysian capital but between these, you will also see South Indian Hindu Temples, Catholic churches and Chinese temples – an eclectic mix to say the least.
Travelling from India
Indians absolutely need a visa to go to Malaysia. ... If you are an Indian citizen looking to enter Malaysia and then apply for a visa on arrival, you can only do if your entry is from Indonesia, Singapore or Thailand. You must also hold a valid visa for either of these countries
Applying for Malaysian visa in India is now very convenient - do it yourself at the VFS Global. This is the website -
http://www.vfsglobal.com/malaysia/india/
It takes 2 days to get travel visa to Malaysia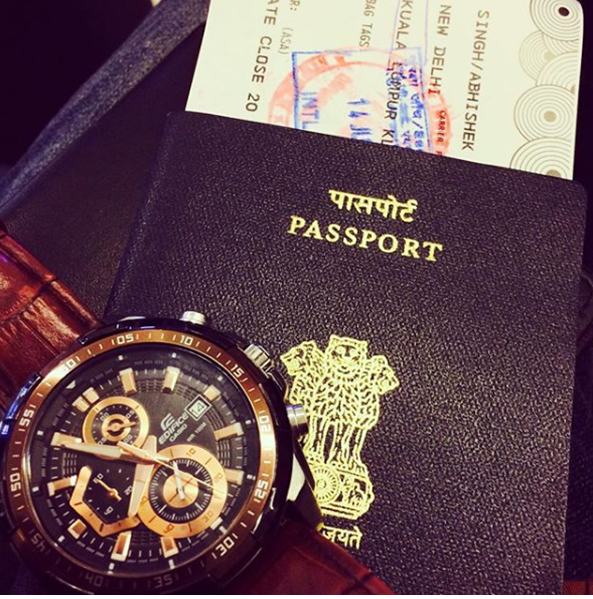 Direct flights are available from almost all international airport of India (New Delhi, Kochi, Chennai, Bengaluru, Mumbai, Kolkata)
General Information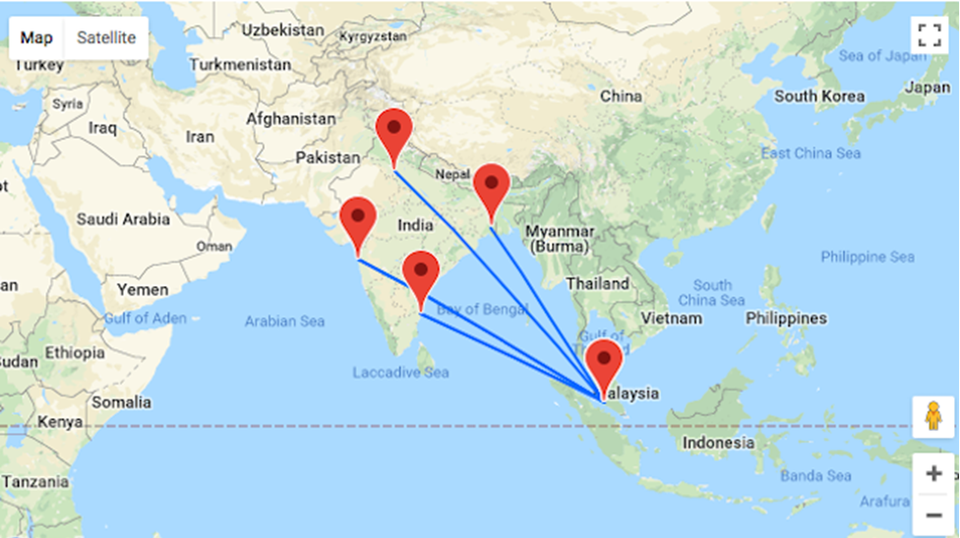 •Travel Time: 4 Hours from New Delhi to KL
•Time Difference: GMT + 8 hours (12 hours ahead of U.S. Eastern Standard Time)
The center of India is 2:30 hours behind the center of Malaysia.
•Country Phone Code: +60
•Capital City: Kuala Lumpur (population: 1.77 million)
•Primary Religion: Islam
•Currency: The Malaysian ringgit (MYR)
•Official Language: Bahasa Melayu (simply called "Malaysian" or informally just "Bahasa" in Malaysia)
•Secondary Language: English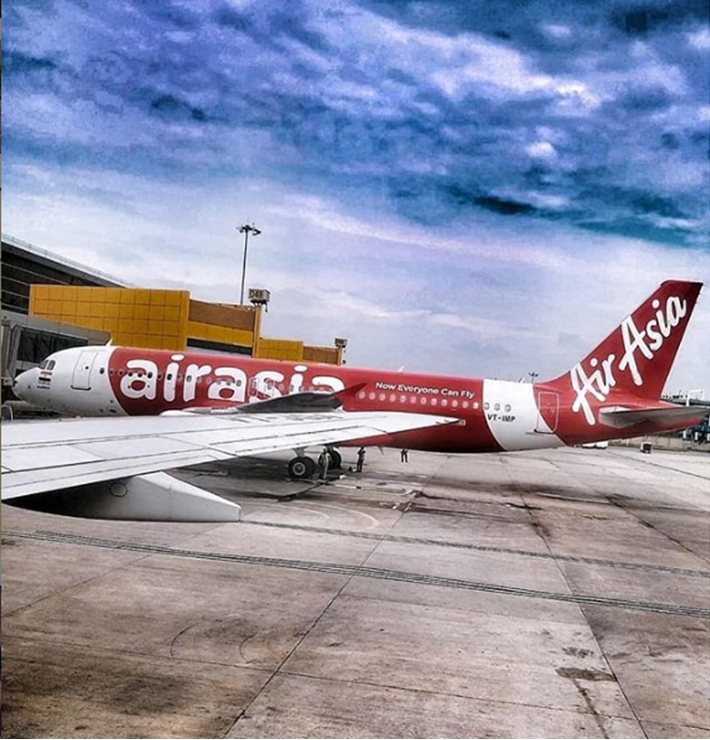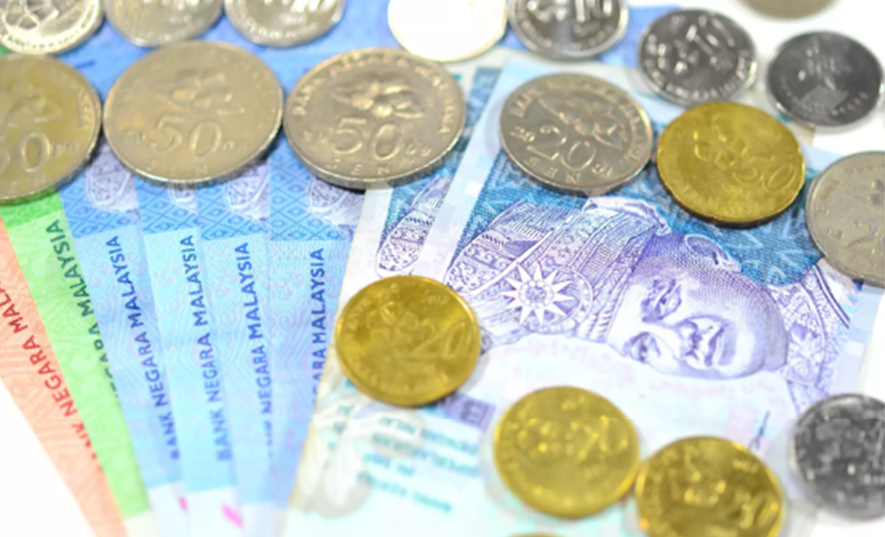 Getting Around Kuala Lumpur
Getting around Kuala Lumpur is fairly easy; other than the train to the Batu Caves, we walked everywhere. There is both a metro system, a monorail line and a commuter train service, so just double-check your connections before getting on. Kuala Lumpur airport is well connected by public transport to KL Sentral Station as well. Station staff generally speak English and are very helpful. There is a KLIA Transit Travel Card available which you can pre-load and top up as you go for added convenience. It works on all trains and buses and can even be loaded with cash to use as payment in certain shops.
If you are travelling alone to KL, You can take bus from Airport to KL Sentral station. KL central is the heart of KL and it connect all other parts of Malaysia. Buses are not available between 11PM to 4AM.
Where To Stay In Kuala Lumpur
When it comes to finding a hotel, Kuala Lumpur has every option imaginable on offer from upmarket hotels to boutique guesthouses and hostels. We chose to stay near the very central Bukit Bintang area as it was close to Jalan Alor and just a 15-20minute walk from Chinatown, another popular area for budget hotels in Kuala Lumpur. There is a huge choice of accommodation in KL with something for every budget and every taste.
I stayed in Jalan Alor stree for two days and enjoyed the Night life and delicious street food in Malaysia
After that I Moved to my friend's house in skytower and the view from her house balcony was awesome. Twin tower was in from on my eyes.
Thank you Missred(mamamiaa), Somi and Debo for making the trip worldclass.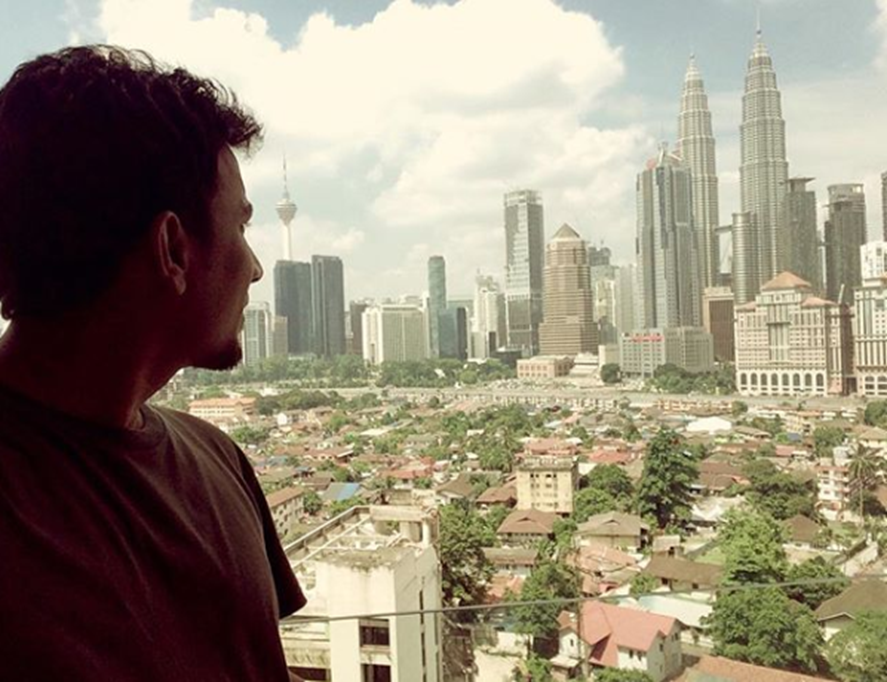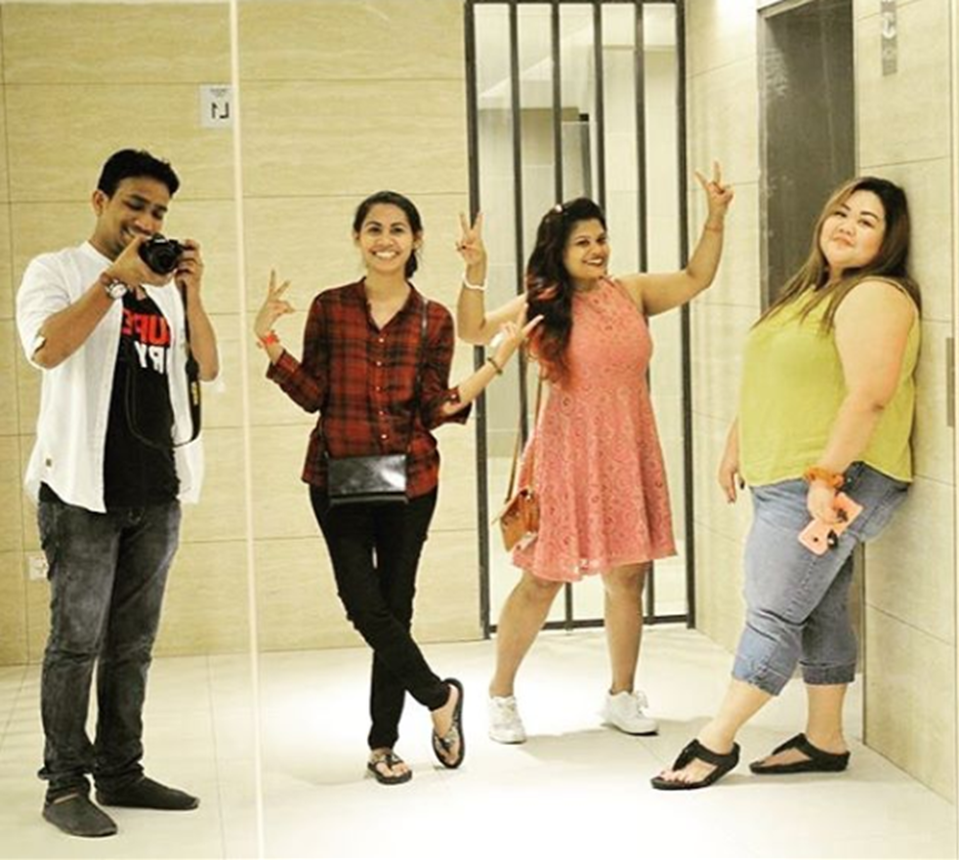 FOOD AND NIGHT LIFE
Jalan Alor, known as Alor Road in English, is a street in the middle of Kuala Lumpur, Malaysia.
However, it is not just another road in a bustling city. It is one part of Kuala Lumpur that is well-known for its delicious, authentic and affordable street food.
As you venture onto Jalan Alor, food stalls and restaurants offering a wide variety of cuisines will start to overwhelm you with options. Many visitors have no idea where to start when they first visit this famous food street.
The colors, shouts from vendors calling for your attention, music coming from buskers, light charcoal smoke and wok-clanking sounds coming from stir-frying, barbecue and meat-grilling actions all create an eye-opening atmosphere different from other parts of the city.
Jalan Alor was once a red-light district, but it is slowly transforming into a food haven for travelers, locals, and expatriates.
During the day, the road may look uninteresting; As soon as dinner time approaches, makeshift stalls, food trucks, hundreds of plastic tables and chairs fill up the sidewalks and the street itself, turning the two lanes into one busy lane that both pedestrians and cars will have to share.
The two things you need to visit Jalan Alor are an empty stomach and cash. Depending on your appetite, one person can spend up to RM100 or even more on food. The variety here makes you want to try everything, especially if it is your first visit to Malaysia. To try more food without eating too much, consider visiting multiple times or in a group of five or six.
Some of the hawker food you should try here are:
•Barbecued chicken wings
•Hokkien noodles
•Salted-egg squids
•Chicken and beef skewers (satay)
•Fried oyster egg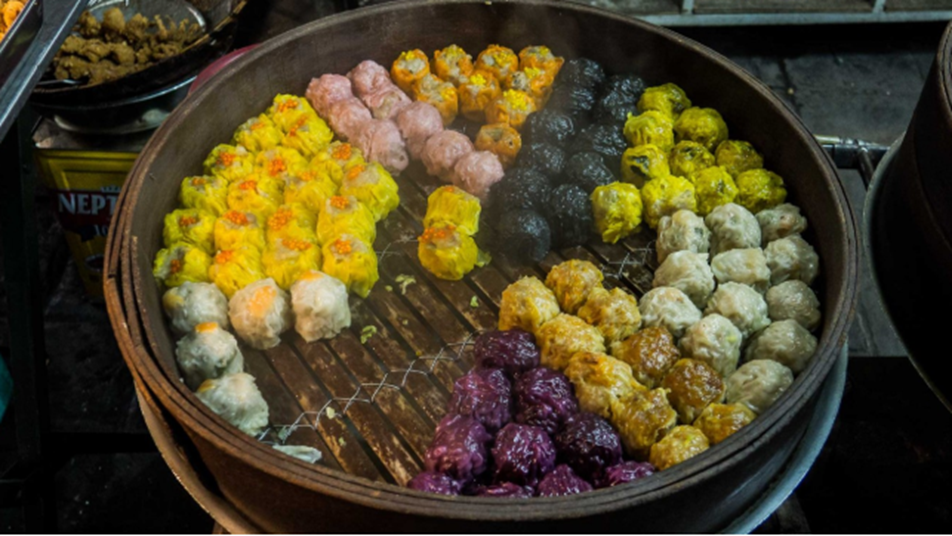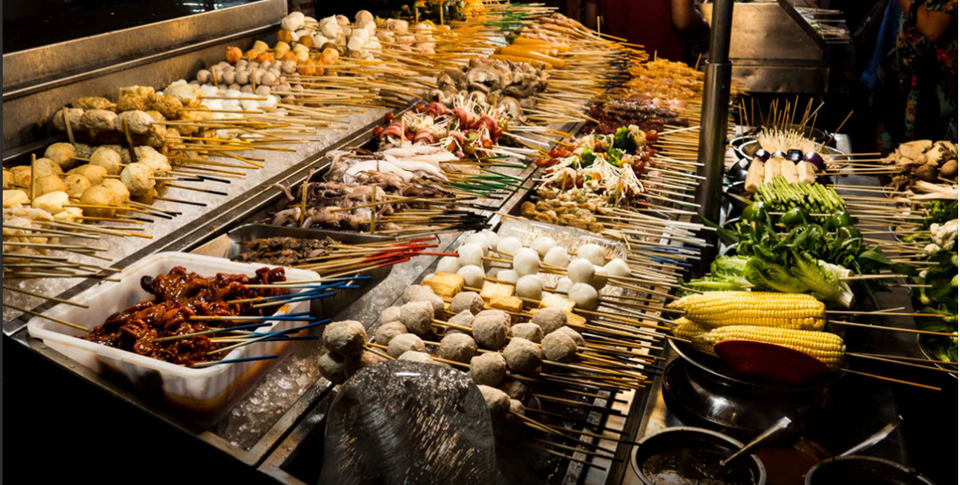 Aside from the above, you can tantalize your taste buds with the following tropical fruits too.
•Durian
•Rambutan
•Mangosteen
•Mango
For those of you who wants to take on a food expedition beyond local cuisines, you can also lay your cutleries on Thai, Vietnamese, Indian and other cuisines from around the region at Jalan Alor Kuala Lumpur itself. The street is truly a foodie's paradise.
Things To Do In Kuala Lumpur
• Visit The Petronas Towers:
No trip to KL would be complete without seeing the iconic Petronas Towers. Standing 451.9metres tall, these are the tallest twin towers in the world and really are a sight to behold. And while the towers are beautiful from the outside, it's the views of the city below from the towers themselves that make these a necessary addition to any KL itinerary.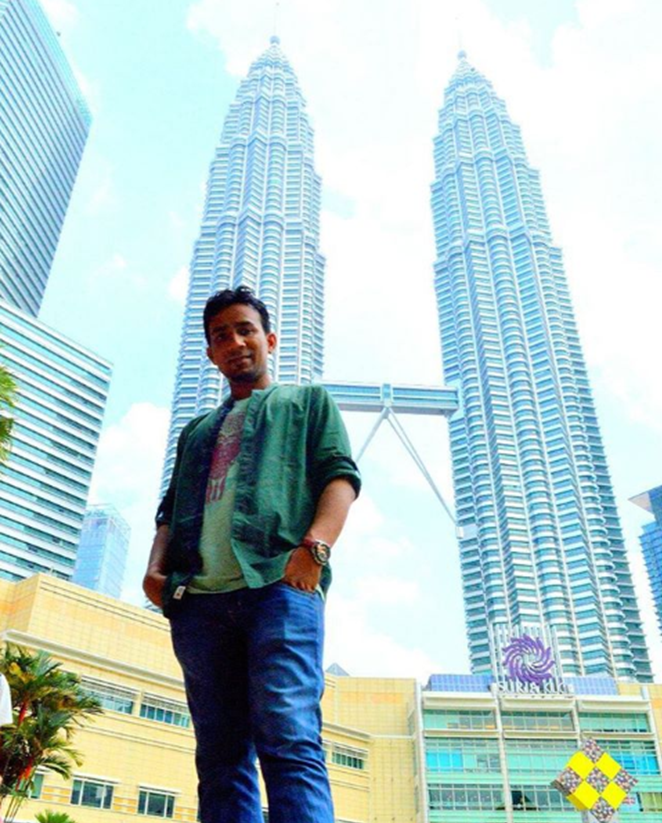 •See KL From KL Tower
For the best views of the Petronas Towers in the city, be sure to visit Menara KL, also known as KL Tower. If you don't get tickets for the Petronas Towers, KL Tower is a very popular alternative and it's actually taller than the Petronas Towers. At a height of 452metres, it's the seventh tallest communications tower in the world and the lift moves at rocket speed, taking only 54 seconds to reach the top. From the observation deck at 276metres, the 360degree views of the city really are spectacular.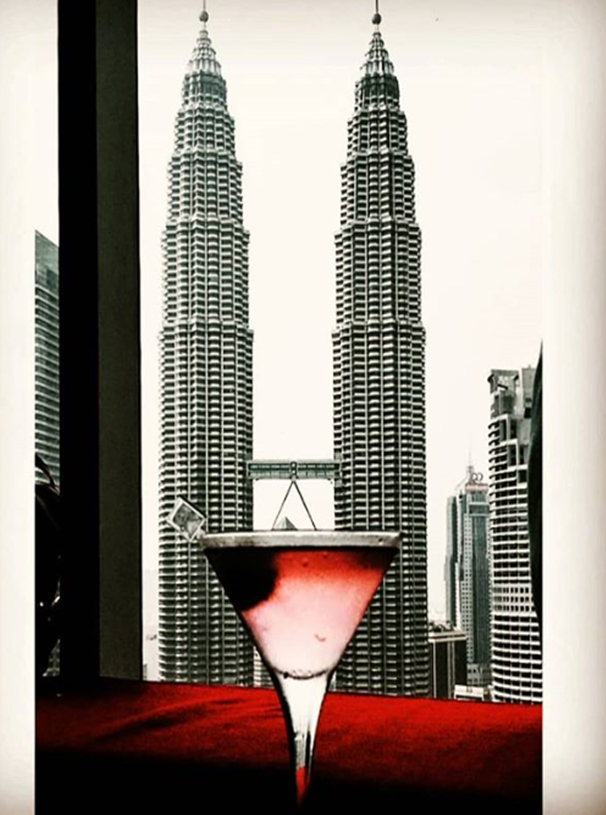 •Climb 272 Steps To The Batu Caves
About 45minutes north of Kuala Lumpur are the Batu Caves, dedicated to the Hindu god Lord Murugan. This is one of the most popular Hindu shrines outside of India. And it really does feel like you are stepping into Southern India. Colourful Tamil-style temples occupy the area at the base of the stairs to the cave and vendors sell candles, flowers and trinkets for worshippers to leave at the various temples inside.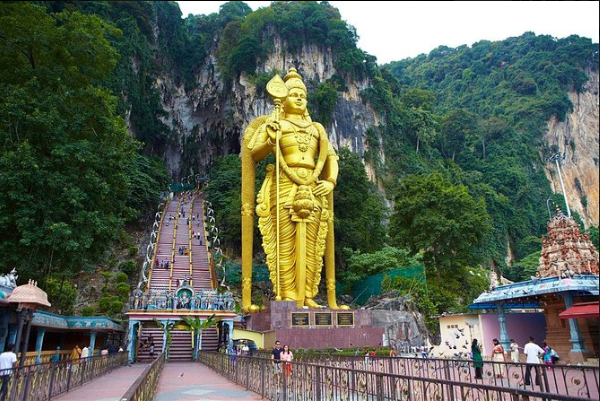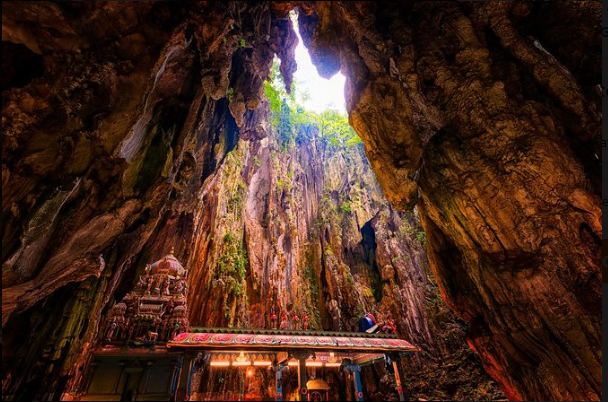 •Dine Al Fresco At Jalan Alor
alan Alor Food Street is the place to come for your on the street dining experience. You will have menus presented to you every five steps as you make your way from one end of the street to the other, promising that their restaurant is the best value and the best food. And they might be right! Take a gamble, see what you like and go for it. Most of the food on offer is generally Malay, Thai or Chinese with some coconut ice cream stalls in between – highly recommended!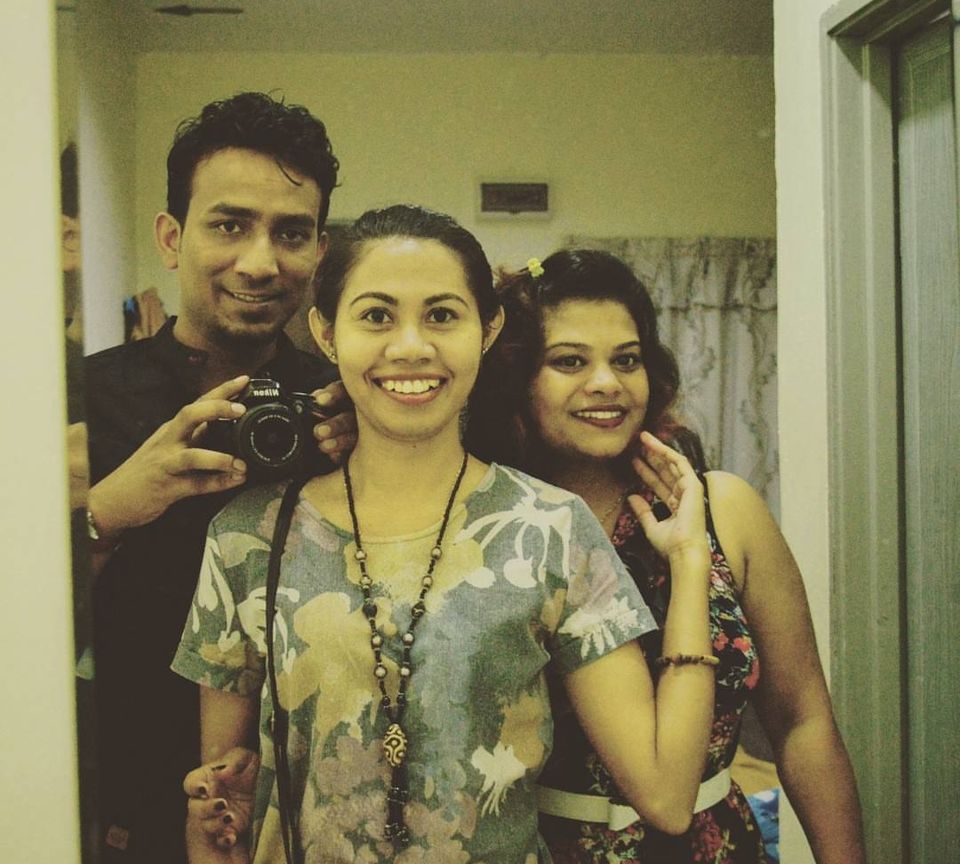 •Learn About Islam At Masjid Negara
Located in the midst of thirteen acres of gardens, the Masjid Negara, National Mosque of Malaysia is an interesting place to visit and learn a little more about Islam. Non-Muslim visitors are permitted to visit the mosque from Monday to Sunday from 9 am to 12 pm, 3 pm to 4 pm and 5:30 pm to 6:30 pm. On Friday, the hours are restricted to just the two afternoon time slots.
•Haggle Hard In Chinatown's Petaling Street
Chinatown in Kuala Lumpur is a district buzzing with energy and the hub of the activity is on Petaling Street. This is where you should come if you want knock-off…. anything! Sunglasses, t-shirts, shoes, Zippos, perfume, you name it; you'll find it here.
Around the Petronas Towers is a 50acre garden consisting of walkways, workout areas, a massive children's play area and elaborate water features. This is a great place to chill out if you're waiting for your time slot to visit the towers or if you want to see the towers from a different perspective.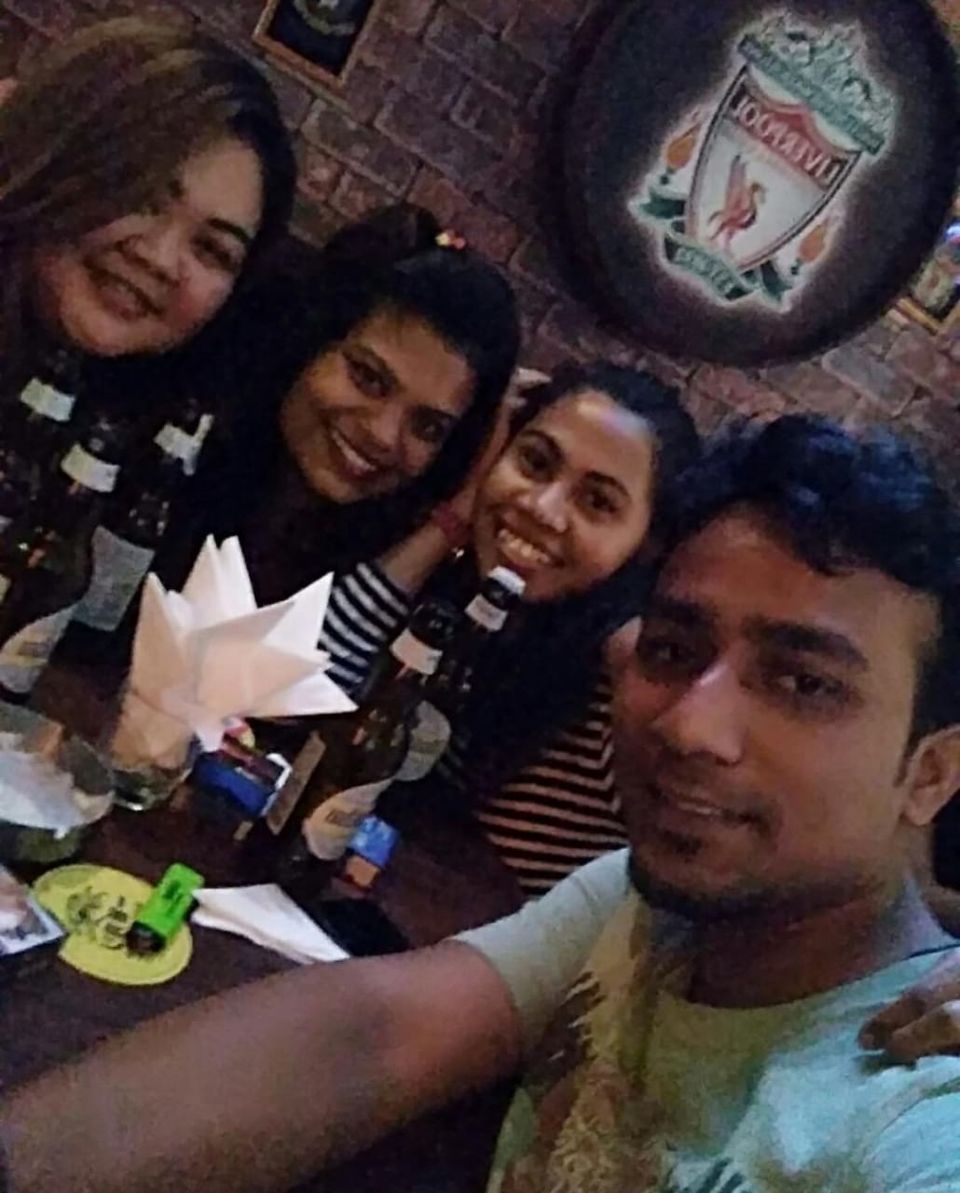 •Get Lost In Little India
Want to experience India? Well, Little India in the Brickfields district, just south of KL Sentral Station is the place to do it. It is estimated that there are more than 2million Malaysian-Indians living in Kuala Lumpur and that is certainly reflected in this part of the city. The people, the food, the customs; it's like being transported to India and we absolutely loved it.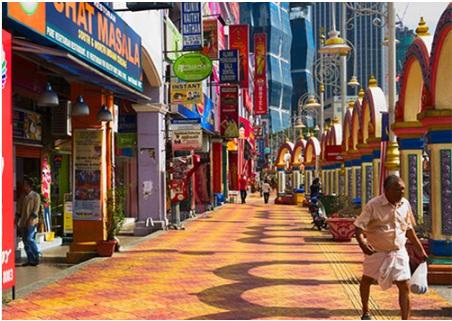 •See KL's Oldest Mosque, Masjid Jamek
The city's oldest mosque, Masjid Jamek was built in 1909. Visitors are welcome in the mosque, however, when we visited, it was closed for renovations. But if you are in the area visiting Merdeka Square or the Sultan Abdul Samad Building, it's definitely worth a stop.
•Shop At Central Market
Looking for some souvenirs before you leave Kuala Lumpur? Central Market might be just what you're looking for. You can find everything here from clothes to fridge magnets, to bottle sand art and paintings. It's all indoors and air-conditioned, so it's a good place to get a break from the heat if you're on your way back to China Town from Masjid Jamek. Depending on your haggling skills, you might get better bargains on Petaling Street.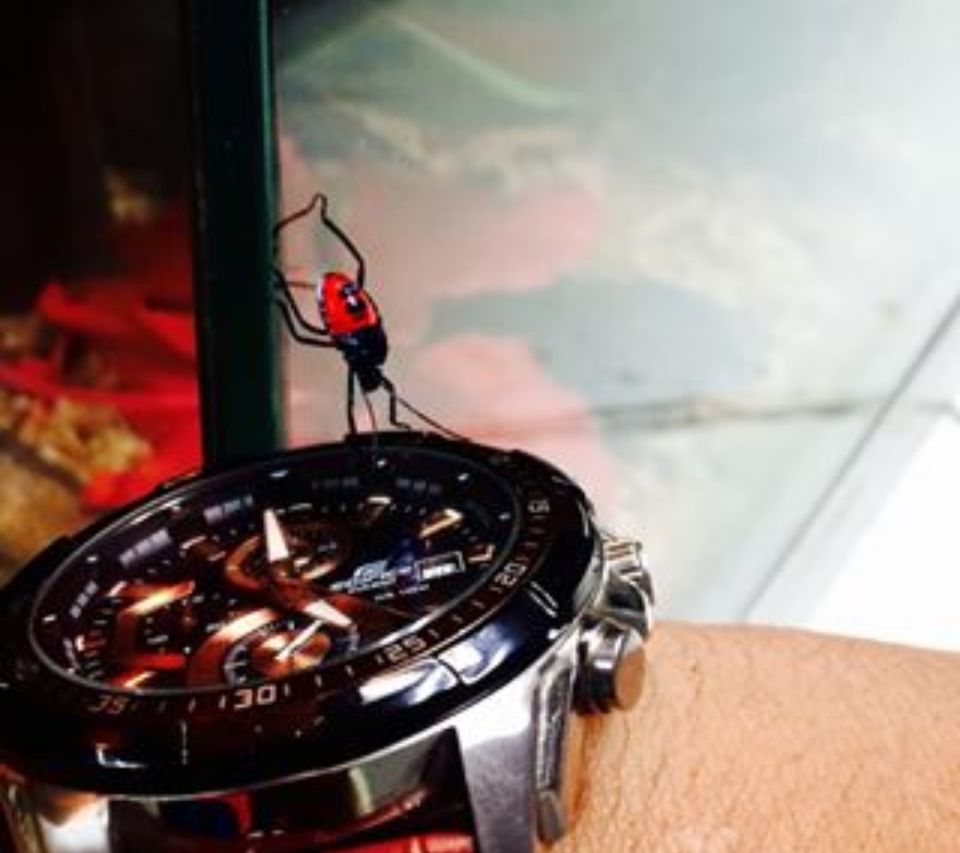 The Best Time of Year to Visit Malaysia
The best time to visit Malaysia depends upon where you are going. Weather often differs between the islands on either side of the peninsula. Kuala Lumpur is pretty much hot and wet throughout the year. Afternoon thunderstorms are common, but July is the driest month.
The best time to visit Langkawi is during the dry months of December, January, and February. On the other hand, the Perhentian Islands are best during the summer months of June, July, and August.
June and July may be the best months to visit Sarawak, however, February and March are drier for Sabah.