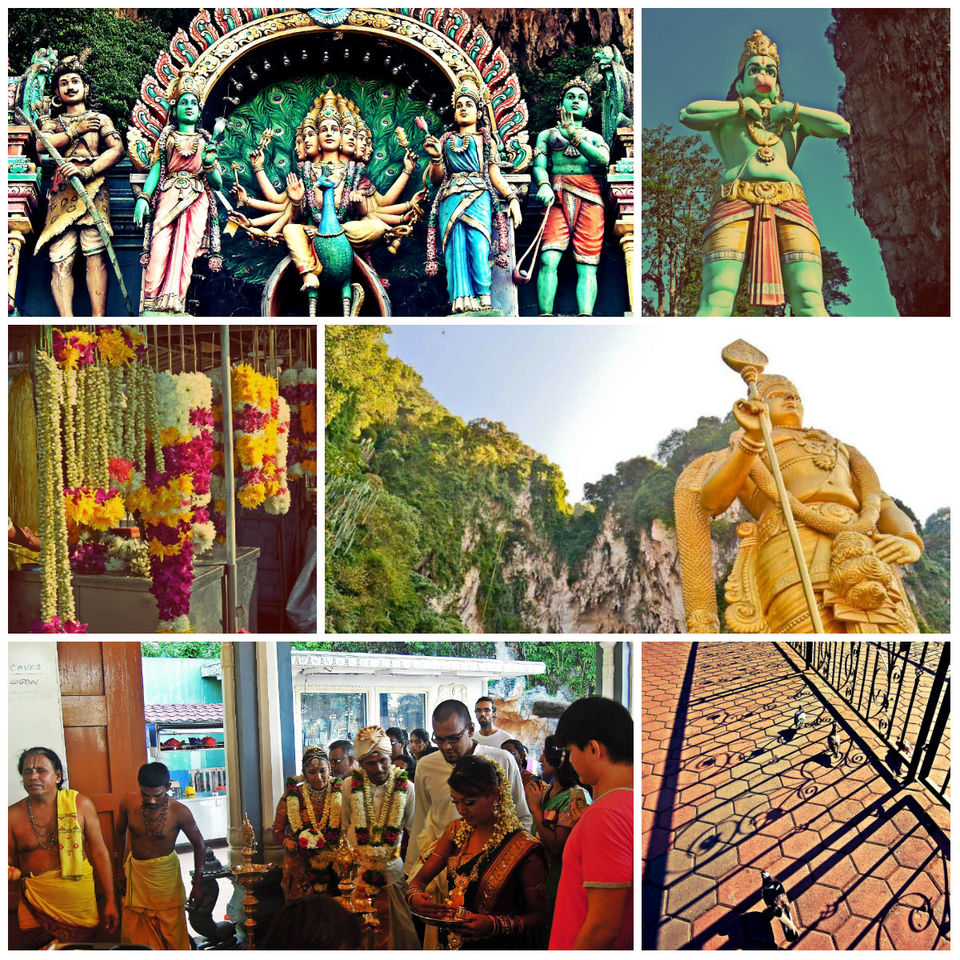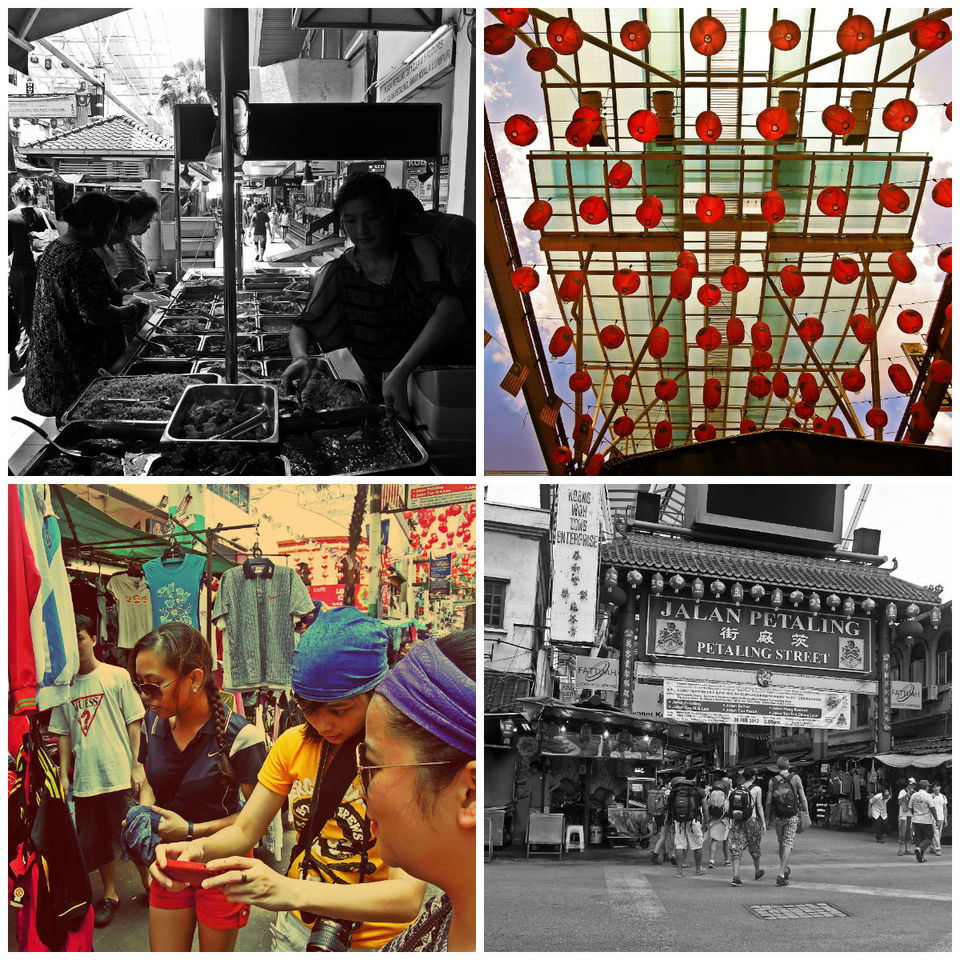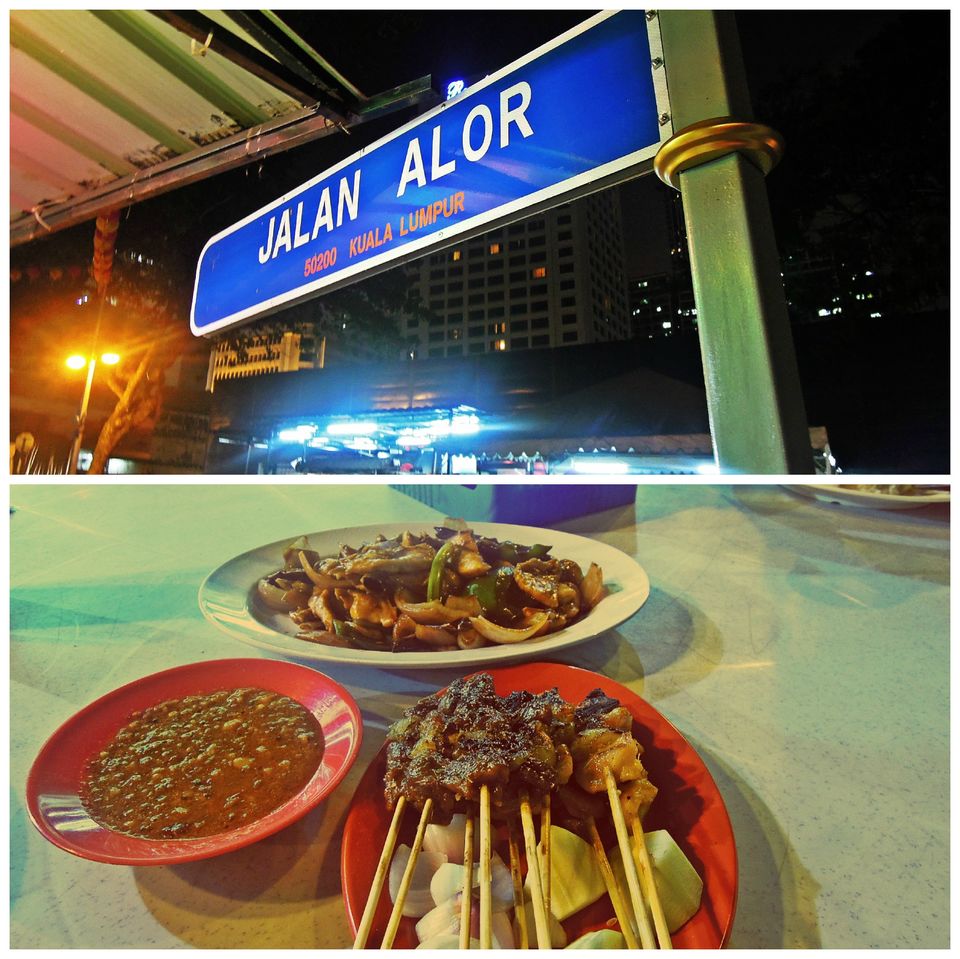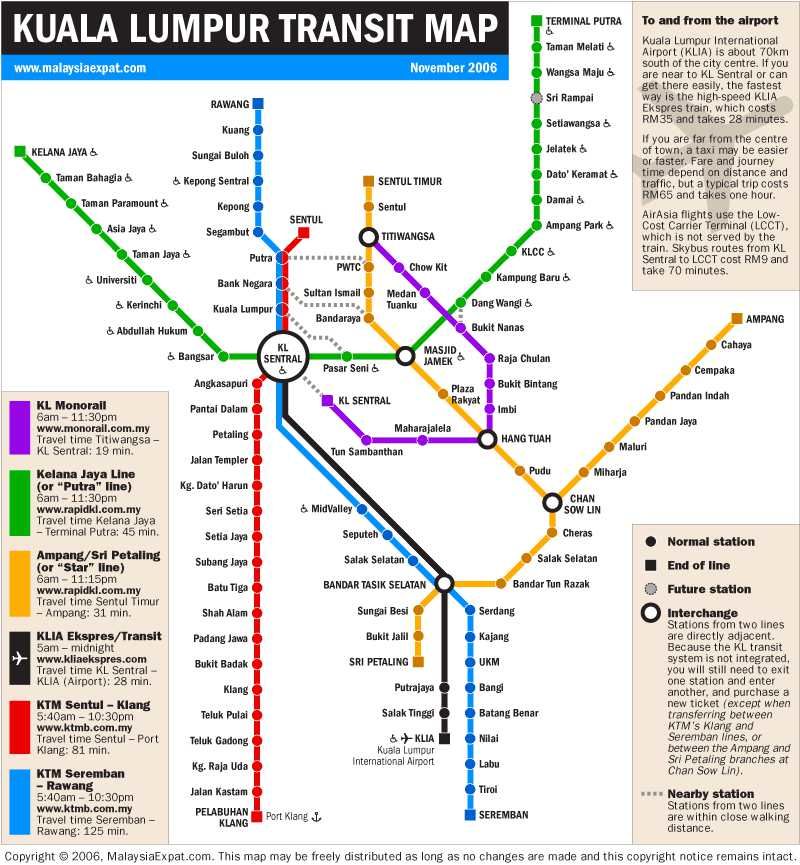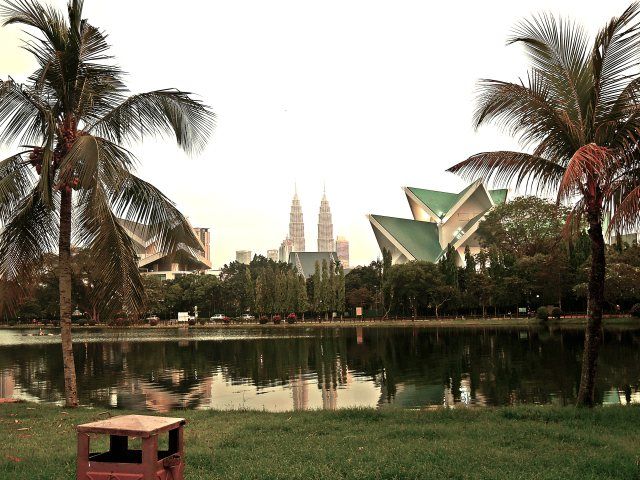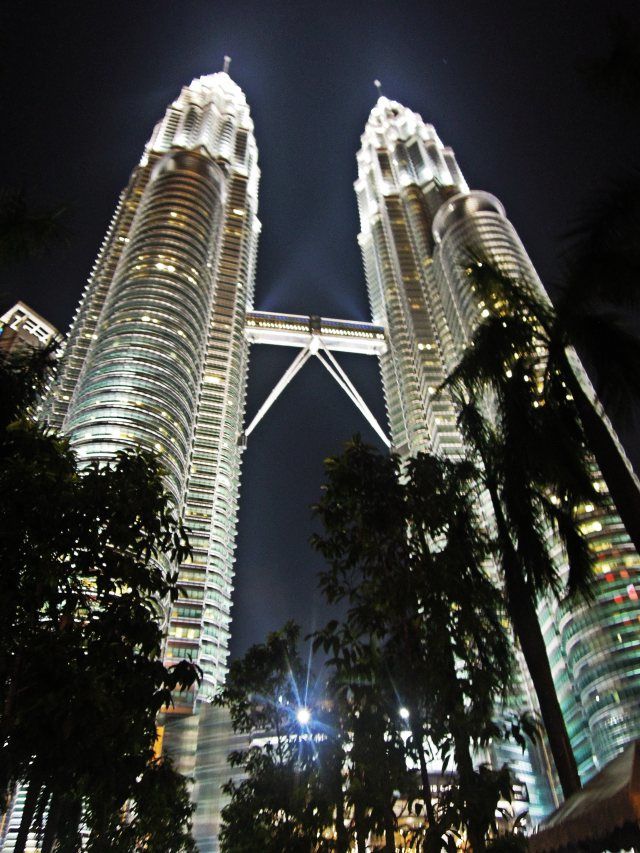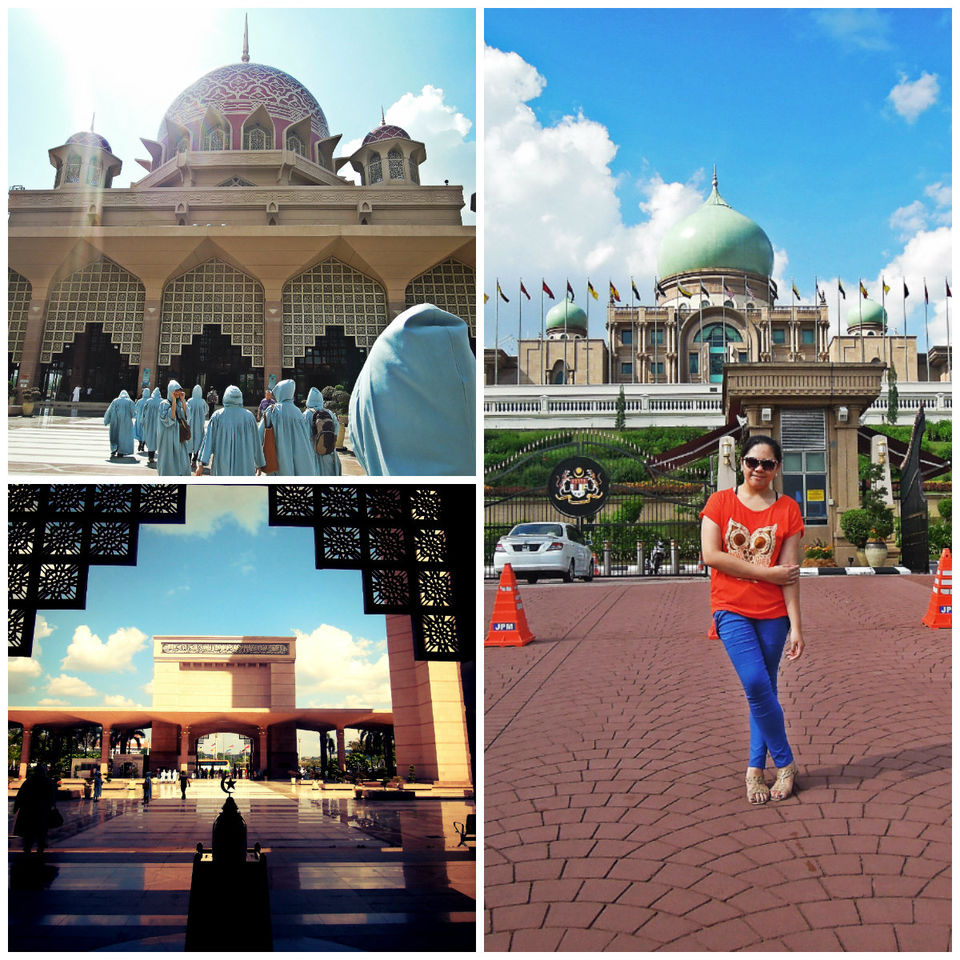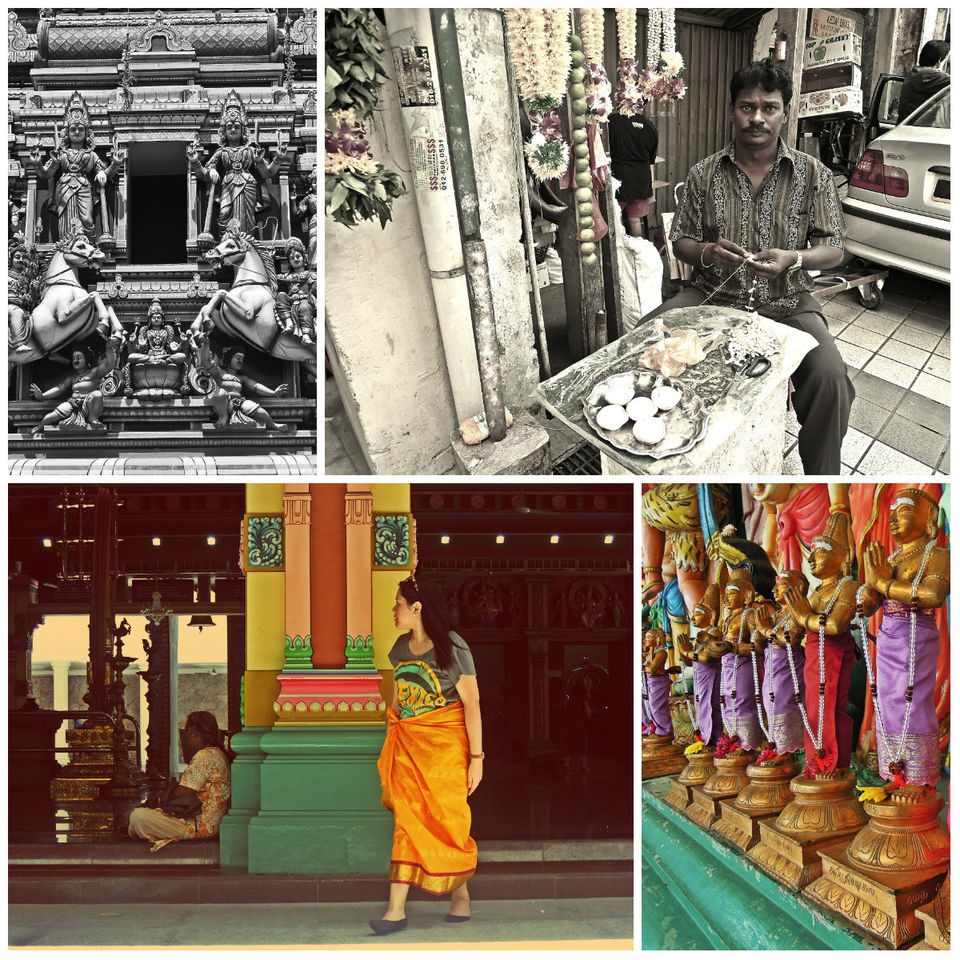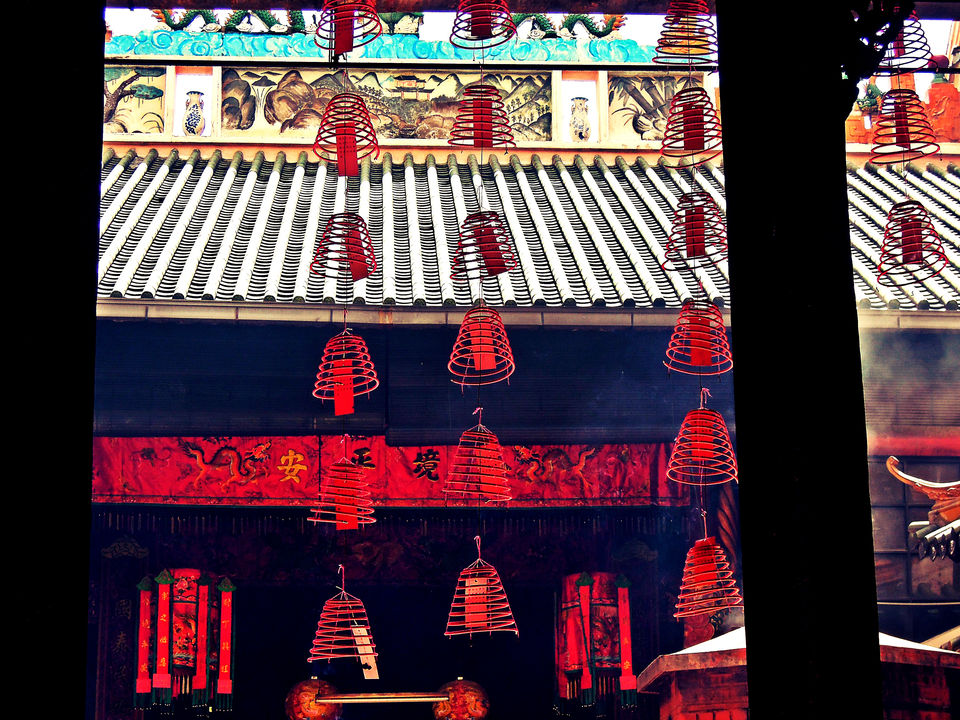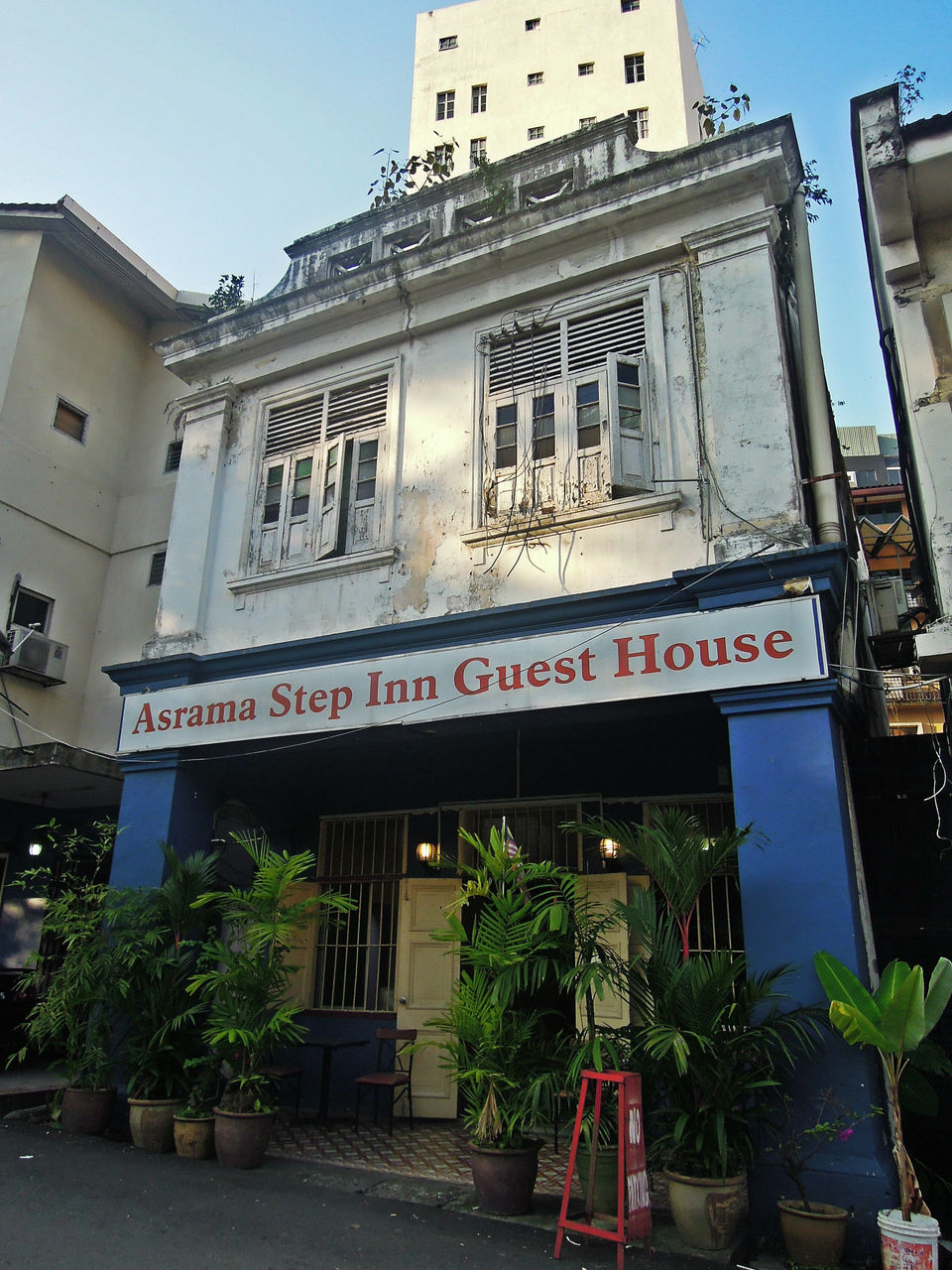 I read an article from Dispatch Magazine that says "Plan, but don't follow it to the letter." Makes sense to me because I tend to be more OC once I have an itinerary in my hand. But during this trip I guess I've grown into it :)
When you're doing your itinerary, study the train map to save time. Print it or save it on your phone for easy access. You can check out KLIA Express' website for rates and schedules.
BATU CAVES
272 steps *sigh* HAHA yep, it's that high and steep! With a lot of cute and sometimes scary looking monkeys along the way. Now the Batu Caves is not only one of the tourist attractions in Kuala Lumpur but also a sacred place for the Hindus in Malaysia. And it is the location of the famous Thaipusamfestival which is celebrated every end of January.
For me, it's not the 272 steps or the high statue of Lord Murugan that made my Batu Caves trip memorable, but actually witnessing a Hindu wedding! My friends are teasing me because I was like one of the wedding organizer or a family member! I really made my way to the front so I could get a closer look haha (just look at the picture) I'm just amazed and overwhelmed with their beautiful and colorful clothes and henna tattoos!
So, if you're planning to visit the Batu Caves, go there early in the morning to avoid the heat! It opens at 7:00 am and oh bring water. I swear you'll need it once you reach the top.
How To Get There:
From Plaza Rakyat Station (which is near our hostel) we took a train going to Bandaraya (RM 1.20), got down Bank Negara to get to the KTM Komuter to Batu Caves (RM 1.00)
An architecture lovers dream. A perfect description for Putrajaya. From the kick-*ss Seri Wawasan Bridge to the designer looking traffic lights, what more can you ask for?! Just observe while you're there and you'll find something eye-catching! ;)
But aside from that, Putajaya tested our patience and taught us the true meaning of getting lost.
On our way back to KL Sentral, we're still having second thoughts if we'll still go to Putrajaya. Because there is nothing to "see" there (well that's what we thought). I suddenly remember a blog post from Chyng about renting a cab for you to get around Putrajaya easier. After 30 minutes of waiting outside the train station, there is still no cab in sight! Que horror! Haha then the fun part starts here!
No cab, let's find a cab! Or a bus! It's cheaper! says Ate Ausie. We walked all the way to the bus stop and waited there. A bus approached with a route that we have no idea where it'll take us! Being impatient and all, we just ride the bus and decided to get lost.
It turns out the route leads to the residential side of Putrajaya! Haha hanep! After hopping from one bus to another, we got of near the Hall of Justice. From there we walked heading to nowhere and bought Cendol in a local street cafe. We also met a bus driver who is surprisingly very nice to us. He told us that we need to be in the other side of Putrajaya because that is where all the tourist-y spots are! We thank him and said goodbye.
When we finally got a cab, we asked the driver why there are less cab in Putrajaya. He told us we're just in the wrong side because the place is being set up for an event -_- okkaaaay!
Moving on, we first went to the Putra Mosque, where we get to put on robes. From Hinduism to Muslim, I'm happy that we get to experience 2 different religion in a day! If you have questions about the place simply approached those guys in uniforms and they'll love to tell you all the fast facts about the place! (Which I obviously forgot! Haha)
From the mosque we decided to have a quick visit to the office of the Prime Minister (naks! Parang may schedule lang!) to have some photo op! With the scorching 3:00 pm sun, we left the office, walked again and luckily some kind-hearted Malaysian showed us the right bus stop back to the train station. I was so tired I fell asleep during the ride.
How To Get There:
From KL Sentral, just ride the KLIA Express going straight to Putrajaya Station (RM 9.50)
LAKE TITIWANGSA
Even though we're dead tired from our Putrajaya misadventure. I still begged my friends that we should go to Lake Titiwagsa or Taman Tasik Titiwangsa, a park in the north of downtown Kuala Lumpur. Obviously you know my reason why I'm itching to go here! It may really sound as a fan girl moment, but it was surreal that I'm actually in the park! It was one of my favorite scene in the movie! <3 But because I can't walk around the park, the only photo I got is the one above. *sniff*
How To Get There:
From KL Sentral, ride a train going to Masjid Jamek (RM 1.30), then ride the KL Monorail going toTitiwangsa Station (RM 1.20)
PETRONAS TOWER
The Petronas Tower. The undoubtedly symbol of Kuala Lumpur. For me it is better to visit this during the night for a more magical feeling! Naks!
But getting there is not as easy as we thought. As one of the classic tip that I heard many times fromKat is "if a local tells you that the place is near and you can walk going there. Don't believe in them!"and yes she is right! We met this guy on our way in Lake Titiwangsa and told us that we can actually walk all the way to Petronas!
We somewhat believe him cos of our ala 3 Kings gut feel! So here we go again, killing ourselves from walking, we passed by a cultural center, the main highway, an open field, a restaurant and a hospital but still no Petronas Tower. And instead we're getting near, were somewhat getting farther! Haha but we became impatient, rode a cab and got their quickly.
How To Get There:
We took a cab from Lake Titiwangsa going to Petronas which is RM 5.50. But if you're coming fromKL Sentral, ride a train going to KLCC Station (RM 1.60)
JALAN ALOR
You see the thing I love about my travel buddies is they are adventurous when it comes to food! They want to taste anything authentic about the place! Like for our first night they drag me into an Indian restaurant when I prefer just to eat KFC or something in 7-11 HAHA
And if you want eat cheap food in Malaysia, always say yes to street food. Then Jalan Alor is the place to be! Formerly known as the red district, it now stands as a busy street at night, where all tables and chair are lined up! It offers a wide arrays of cuisines from Chinese to Malay to Thai to Indian :)
We only spent RM 13.00 each for our food, including my commercialized milk tea.
How To Get There:
From Petronas Tower, we took a bus back to Puduraya (RM 1.00) then from the bus stop we walked all the to Jalan Pudu, turned left to Jalan Bukit Bintang then left again to Jalan Tong Shin then to Jalan Alor.
But if you're coming from KL Sentral, ride the Monorail then go down to Bunkit Bintang Station.
DAY 2
We wake up the next morning with 80% of energy! And since our bus ride to Malacca is at 1:30 pm, we still have time to see other places near our hostel.
JALAN PETALING
Every city must to have their own of version of China Town. For Kuala Lumpur there is Jalan Petaling. Aside from the shops selling fake branded stuff, you can also buy your pasalubong here. I swear it's cheaper! Oh we also had our lunch here, in what we thought only-locals-knew type or buffet restaurant and their food is soooo good! (And cheap! We only paid RM 6.00!)
How To Get There:
If you are coming from KL Sentral, take the LRT and get off at Pasar Seni. The Pasar Seni station is just to the west of Chinatown.
GUAN DI TEMPLE
I just realized that our Kuala Lumpur stay is all about religion! We visited Guan Di (Kuan Ti) Temple, a beautiful taoist temple in Jalan Petaling. You can easily see this bright red walls and it is near Sri Mahamariamman. We just stop there, did some photo-op and left.
How To Get There:
From Jalan Petaling, just look for Jalan Tun H. S. Lee street.
SRI MAHAMARIAMMAN HINDU TEMPLE
Barefoot and a yellow robe as a sign of respect in Sri Mahamariamman Temple, the oldest Hindu temple in Kuala Lumpur. Unlike in the Batu Caves, here I actually felt the holyness of the place, their respect to their gods. I walked in and out, I felt the heat of the sun in the concrete floor, I observed people yada yada yada… Yup, that's me getting overwhelmed again with this Hindu thing.
We stayed at the temple for almost an hour and decided to leave for us not to miss our bus ride.
How To Get There:
At the center of Jalan Petaling, a few minutes walking around China Town.
_____________________________________________
Armed with patience and a formula not to get pissed when lost. We say goodbye to the folks back in the hostel, grabbed our backpacks and wait, it's 12:45 pm! And we need to be in the bus station 15 minutes before departure! Waaaaaat daaaa!