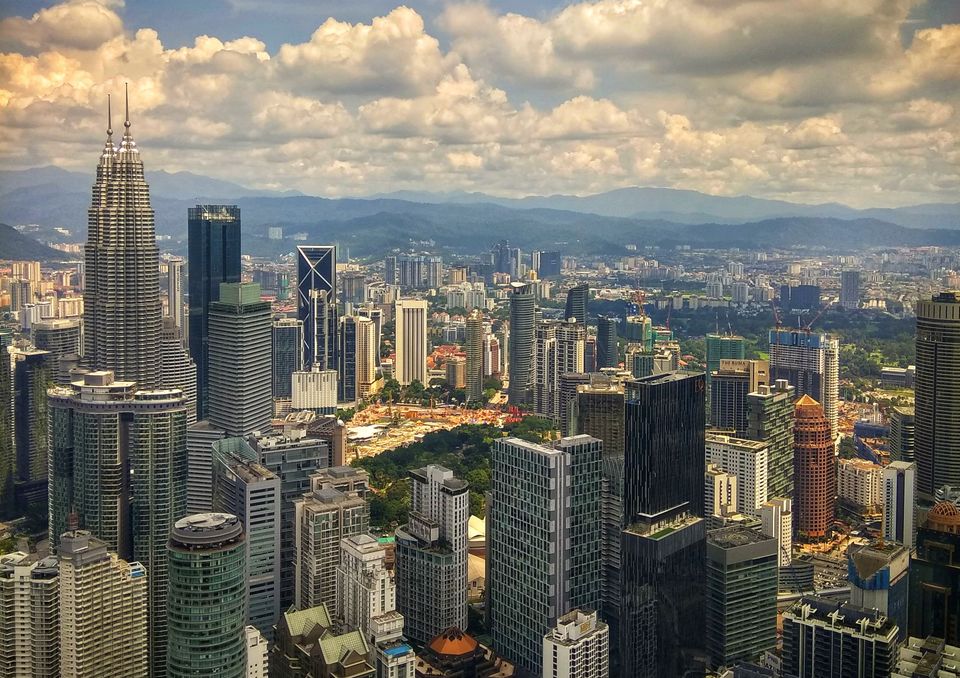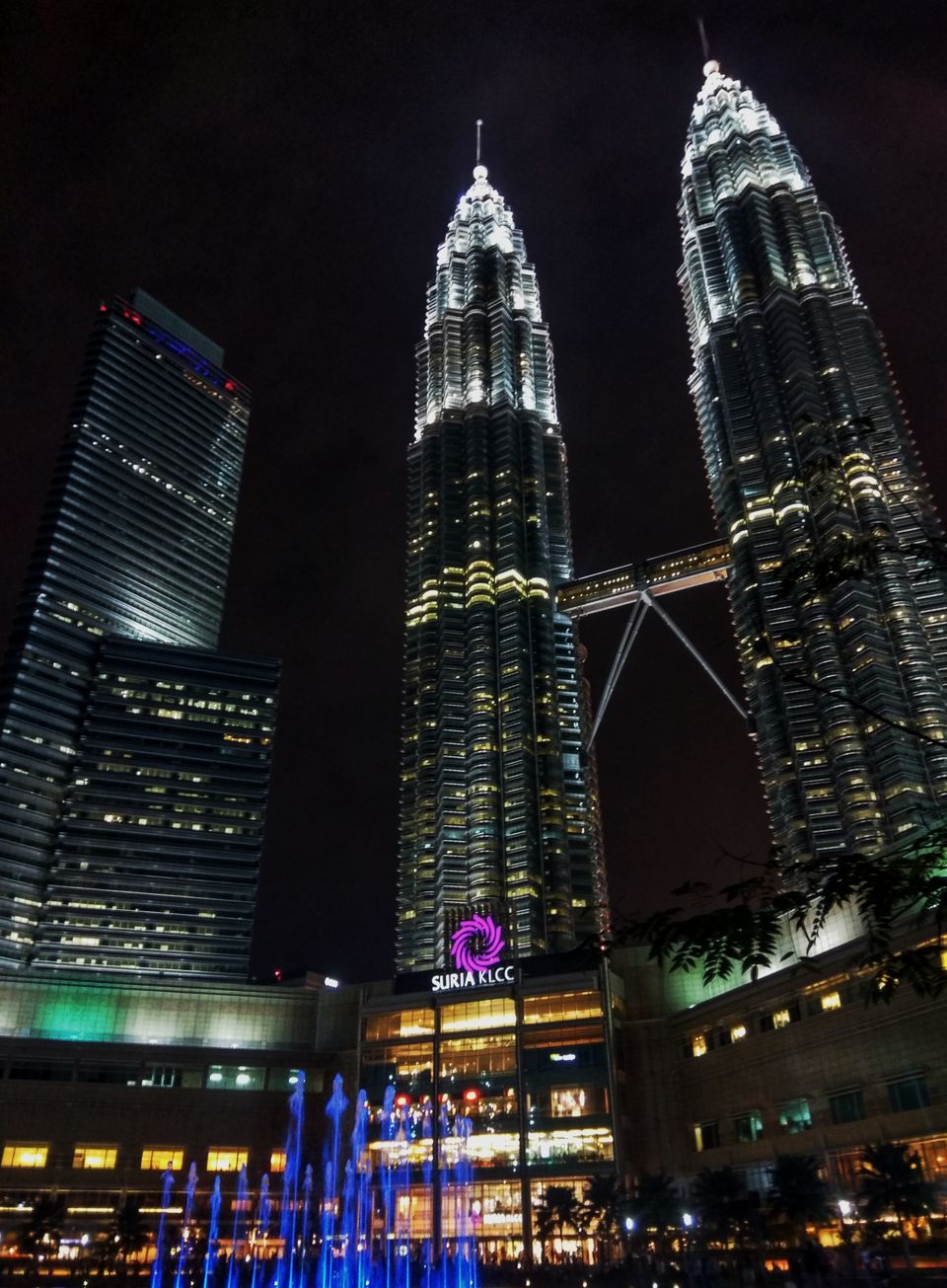 So recently we made a trip to Kuala Lumpur. The biggest city of Malaysia, commonly known as KL as well. Obliviously along with Malaysia, there are other beautiful places like Thailand, Hong Kong, Singapore, Cambodia & Vietnam to rove around and experience, but this time I chose KL. Why you ask? Coz KL got almost everything to offer, from history to modern architecture, to street market to urban shopping mall. The City got you covered for the most happening trip in South Asia.
How to reach Kuala Lumpur?
KL is super easy to reach from almost every big city in the world, in-fact, Kuala Lumpur International Airport (KLIA) is one the busiest airports in top 25 airport in the world. We arrived there from Chennai with a 3:30 hours flight. Malaysia offers eNTRI for Indian and Chinese nationals along with eVISA for almost all the south-eastern countries and VISA on arrivals for a lot of other countries. You can visit this link for your reference .
How to travel in the City?
Transport in KL is efficient and cheap. As soon as you clear your immigration formalities at KLIA, you can catch both KLIA Ekspres and KLIA Transit to enter the City (which approx. 50km north of the airport). They charge you 55 RM (or less for KLIA Transit) and drop you to KL Sentral which is, as the name suggest, the central hub for all the transports of KL. Be that MonoRail, the LRT, the Buses, the KLIA Ekspres all stops at the Sentral. Even though you can catch KLIA Transit which is comparatively cost effective but have more stops. There are 10 different RailLines options alone in KL which include 5 rapidKL lines, one Ekspres line, 3 Komuter (KTM) lines and one Transit line. You can get a map in every station to navigate yourself to the correct location or your use 'Malaysia Kuala Lumpur Subway' app and keep the maps handy. You can also use another app 'KL Transit Price Check' for estimating fares for your journey. Mostly you can get tickets form the ticket vending machine in stations only, but keep in mind that these machines are not designed to use notes more than RM 5. You have a RM 10 or more, you can get a change from the physical ticket counters, they are always ready to help. Apart from RailLines there are free buses as well with a name of GoKL which can be used as well, but they are restricted to the central city. There are also paid Bus services and personalized cabs like Uber and Grab which is equally cheap (like RM 6-7 for 3-4 KMs).
Where to stays in KL?
Now that you have entered the city, it's about the place of your stays. Unlike Singapore, stays in Malaysia is cheap. We booked a 3-star hotel in heart of the city, Bukit Bintang for RM 500 for 5 days. Taking about Bukit Bintang, the place is famous a hotspot for tourists in KL. Everything, be that the Petronas Towers, the Menara KL, the Petaling Street Market (ChinaTown) or the National Mosque, is situated within 5-7KM of radius to this place. In addition, this place itself is street market hub where you can get cheap stuff, food and amusements etc. Bukit Bintang is an amalgamation of both Chinese and Malay culture along with modernised amenities to help you at every single step. Pudu, Imbi or Air Asia Bukit Bintang are the nearest railway stations to reach this place.
Where to go in KL?
As you might have already researched that now, here is list of the best attractions that you can cover inside and nearby KL:
The Petronas Twin Towers: Probably this is the one and only astounding piece of architecture for which countless people visit KL. Obviously, this is not it, but…as they say, if you haven't visited Petronas, you haven't visited KL. ProTip: Night time picture both from the outside or the inside are much better than the day time, but you must have good camera capable of both capturing dark photos and have a big aperture.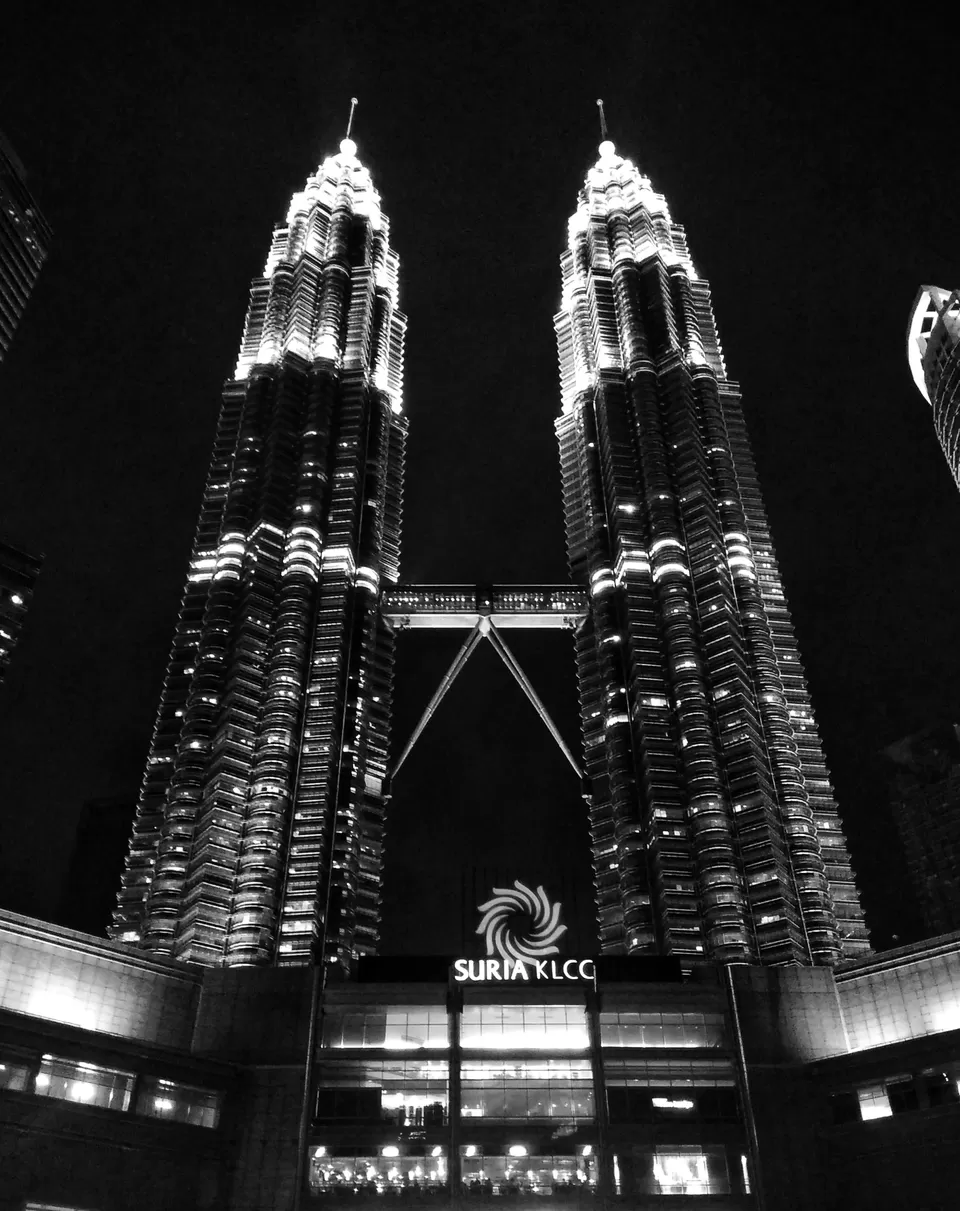 Suria KLCC Mall: A heaven to the shoppers, the Mall have 1.17 million square feet are on its name and 300 specialty stores from the ranges of exclusive blend of renowned international fashion brands, flagship stores, unique concept stores and more to choose from. ProTip: Watch your pockets time to time, there's a bigger chance you'll go light pocketed at these stores soon.
Batu Caves: Malaysia have 7% Hindus in the country which means they have a lot of worshiping places for them too. And the biggest of them in the Batu Caves, built as it looks, around 120 years back and believed to be exiting from 400 million years, is a Tamil shrine dedicated to Lord Murugan. The limestone hill contains series of caves and one main cave which have a temple of Sri Murugan Swami. ProTip: Be patient while climbing up the stairs and choose morning times for the visit and must take an Umbrella with you.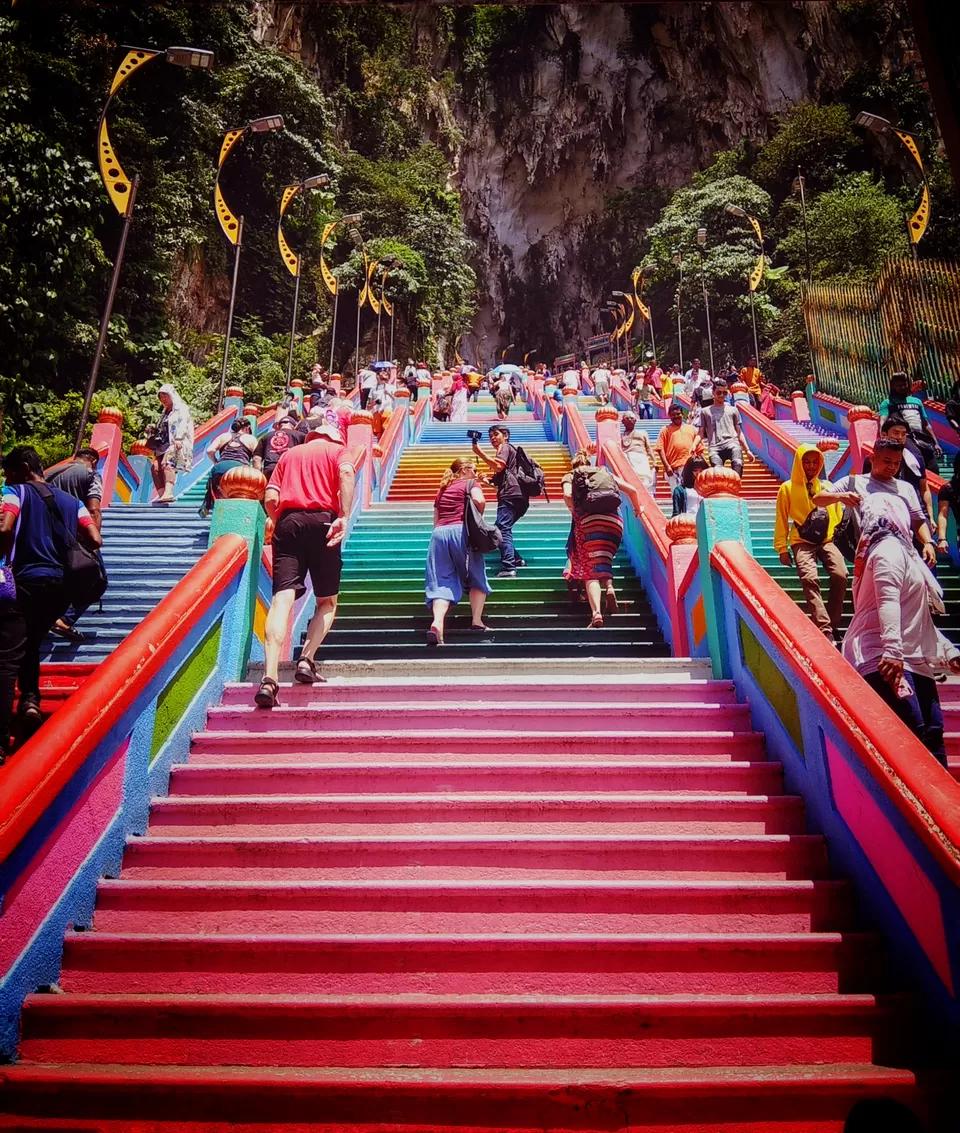 Aqauria KLCC: If you have never dived in real ocean in your life, this place is for you. For a ticket of 45 RM, you can enjoy a couple of hour ride inside the marine world of Aquaria situated at KLCC and feature almost 5,000 exhibits of underwater and land creatures. This place has multiple sections and is meant for both entertainment and awareness purposes. ProTip: There a shop at the end of Aquaria where you can buy souvenirs for your friends. Also, instead of buying tickets from the counter, try and get them online. Online tickets are much cheaper. You can you KLOOK app for that.
Merdeka Square: Which translates into Independence Square was the place where the Union Flag was lowered and the Malayan flag hoisted for the first time 1957. The square has a 95-metre flagpole, one of the tallest in the world on the other side of Sultan Abdul Samad Building which was used at government office at the time British Rule.
Little India: As the name suggest, this place is literally looks like you are in South India, we even spotted Bollywood songs being played in different shops. As the Petaling street in KL have all Chinese store, food and even people, this place is full of Indian things, specially the street market and the food. Good to have a stop by while in the city, it's very near to KL Sentral.
Central Market KL: A 3 story building and an establishment just next to Petaling street for last 90 years, this place offers everything in a budget friendly manner. You'll get junk jewelleries, painting, food outlets, cloth stores, souvenirs stores everything under one roof, literally.
Menara KL: Another Iconic Building in KL having stunning height of 1400 feet giving the highest view point overall in Malaysia, even higher than the sky bridge in Twin Tower. Built almost 20 years ago, the tower was originally meant for telecommunications purposes but alongside the makers opened a public area as well which consist of an observation deck, a revolving restaurant, a sky deck, a sky box and more. The tower is enlisted in 7 mightiest towers in world. ProTip: You must go to the SkyBox in Menara KL which features transparent glass floor at a height of almost 1000 feet. And get the entry tickets online, it's cheap.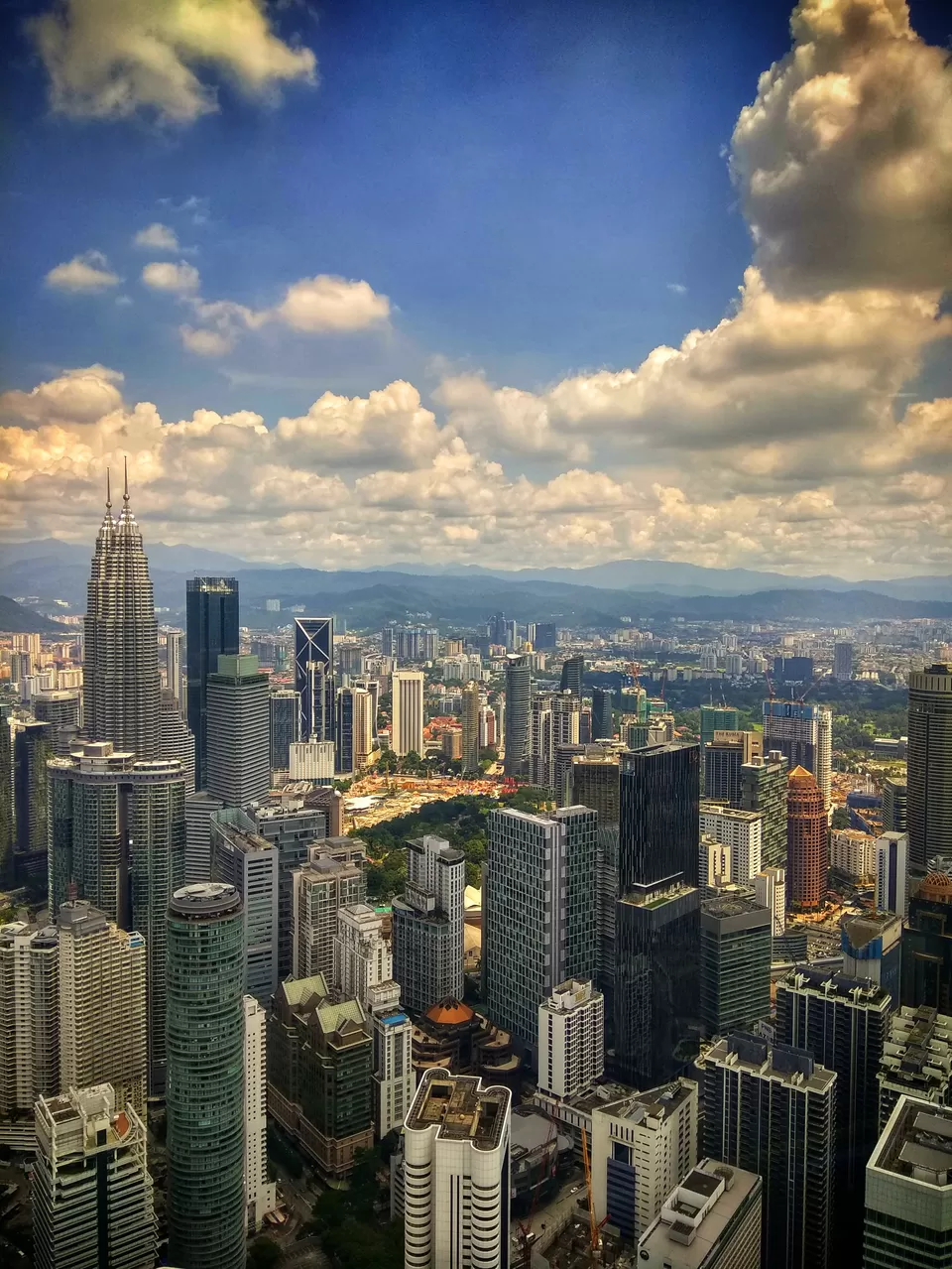 Alor Street: A little street famous for its huge gathering for amazing food, specially Durian, and did I say it's amazing (pun intended). I wanted to try Durian in Malaysia so badly, I searched google top to bottom and reached this place, not knowing that it is way more than just durian. The street, not more than 500 feet long have numerous restaurant offering multiple finger licking cuisine, numerous little stall vending ice-cream to souvenirs to drinks and what not.
Try Durian: I, walking there, tried what I came for… the Durian. This was not a perfect season (which is, by the way, in Feb-Apr) so I was going get a cold stored fruit probably not fresh enough, but still I wanted to give it a shot. I brought 2 pieces of Durian for RM 35 and tried them (with gloves on, mind it). The fruit literally stick like rotten onion left long enough to ferment, the smell is so strong that it spread over the place in seconds and stay there for like ages. I collected my courage and put it in my mouth. To my surprise, it tasted good, not that I wanted to have it every day, but it wasn't as bad as it smells. When you're in Malaysia, try Durian, it'll give you hell of a story tell others for the rest of your life.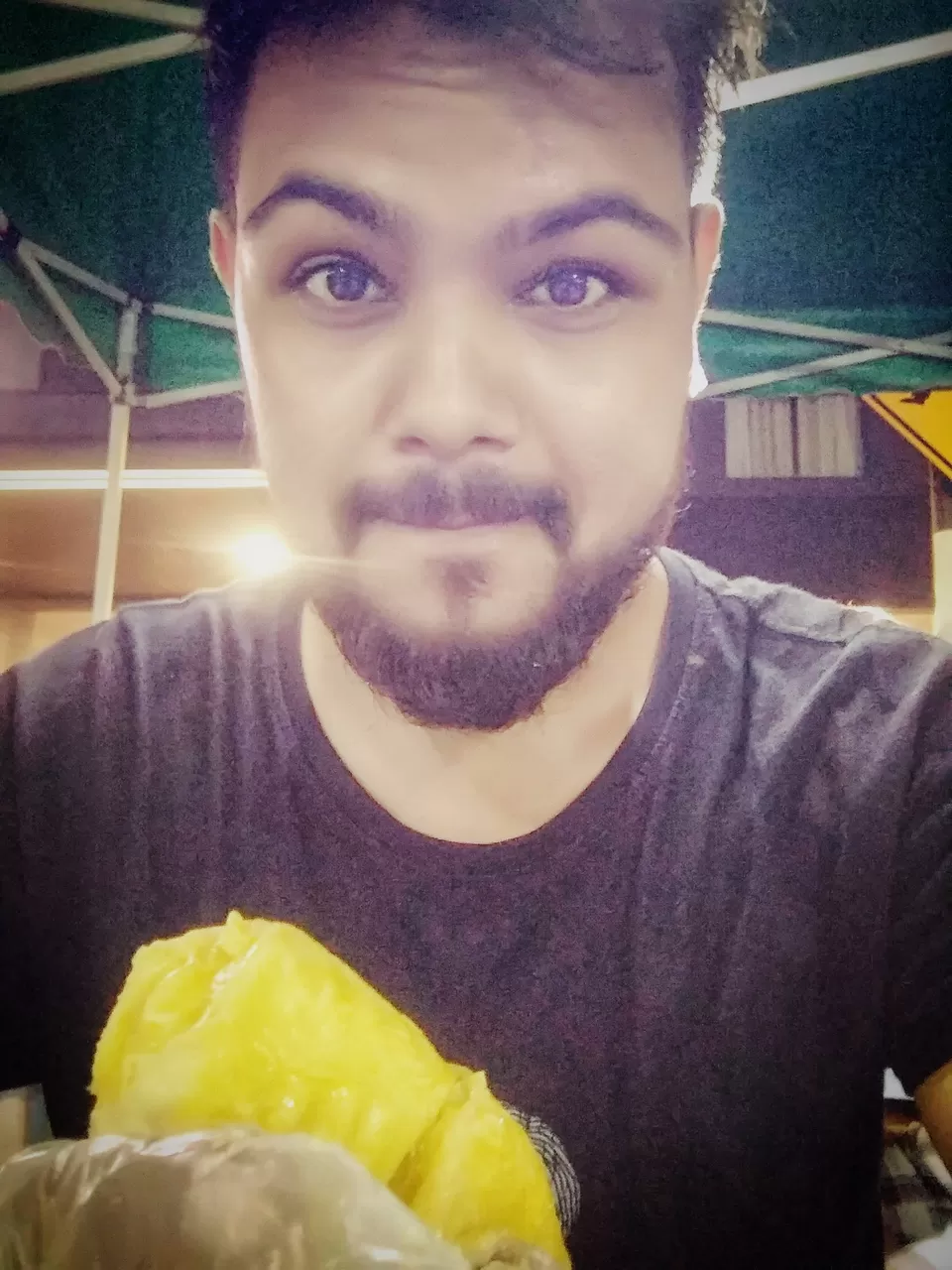 Petaling Street: Jalan Petaling or better known as Chinatown in KL is well established network of streets featuring all prospects of Chinese market. With a presence of historical significance Petaling street is shopping district to turning a night market after dark, this place has everything, from temple (Guan Di Temple) to abundance of street food (not that cheap in the restaurants though) a full fledge flea market and a lot. The place is also known as Bargain Hunter's Paradise, and they say, for whatever you like, start the bidding with one quarter of the asking price.
National Mosque of Malaysia: The National Mosque of Malaysia is the biggest of all with sitting capacity of 15000 people at once and spread across 53000 m sq. Built 53 years back, Masjid Negara poses unique modern design and embodies a contemporary expression of traditional Islamic art calligraphy and ornamentation (wiki) with green and blue tiles covering it from the top and white tiles covering rest of the structure. ProTip: There is a strict timing (06:30am - 01:00pm, 02:30pm - 04:00pm and 05:30pm - 07:00pm) for Non-Muslim visitors to enter the mosque this window narrows down on Friday (please get if confirmed on their Official number at +603 2693 7905). And, you are required to wear a fully covered dress (both man and women) or else you can take a rob form the entry point (which is by the way free).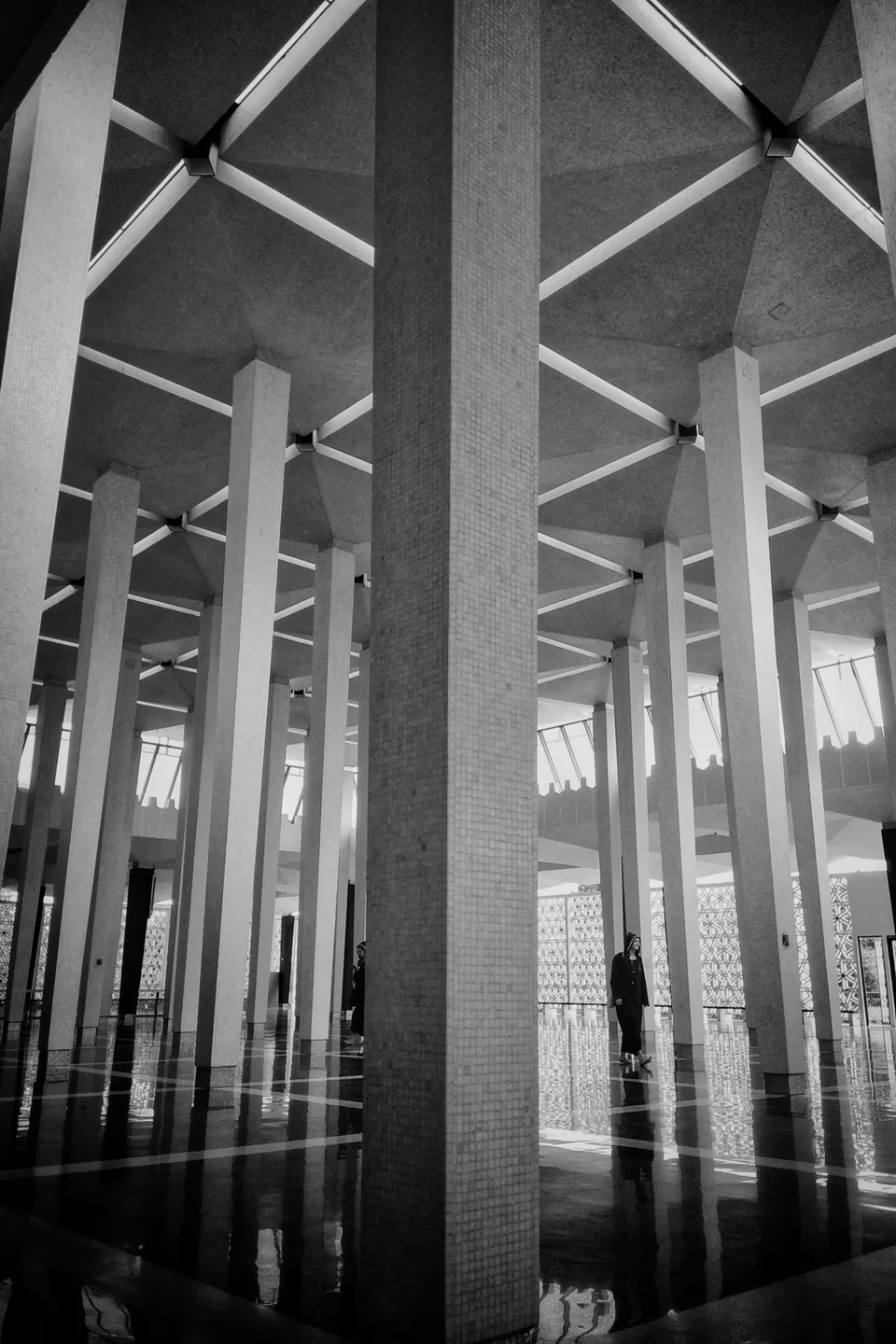 Apart from all these, KL has a lot to offer …Thean Hou Temple, Guan Di Temple, KL Bird Park, KL Butterfly Park, Tugu Negara, Perdana Botanical Garden, National Palace, Genting Highlands, Kampung Baru are just to name few in and around the city within the radius of 50km.
What to Eat in KL?
Malaysia offers ranges of cuisines, form Malay to Indian to Chinese. The place where we stayed (Pudu) has countless food joints offering Chinese cuisines and on the other hand you can taste Indian food in Little India and other Indian food shops. It'll be worth mentioning here that if you are a vegan, it'll be a bit hard comparatively to the access of quality food for you. A shopkeeper instead told me "In Malaysia, 95-98% restaurants sells only non-vegetarian food". We, being vegan, spotted a couple of shops (San Sann Vegetarian in Pudu for Chinese Veg food & Nasi Kandar Pelita near Petronas Towers for Indian food) and tried to fill our bellies as much as possible whenever we were nearby. Not that Malaysia do not offer vegetarian foods at all, but if you are on budget trip and looking for road side stalls and street markets, it'll be pretty hard for you to decide what to pick form the menu. There are ample amounts of food joints and you can literally explore them endlessly if you prefer non-vegetarian food for example, Petaling Street and Alor Street (in fact, you must visit them). Also, you must try Nasi lemak which is the National Dish of Malaysia and Nasi Kandar as well.
What to be concerned about in the City?
KL is free city. I have come across suggestions saying that once should be aware of pick pocketing in the city while I was researching before my trip, but honestly speaking, KL is nothing to be concerned about that.
The city is not that costly too. You can get everything at an expense for RM 10-20, form food to travel (both public and private transports), however the entries to remarkable places can cost you a bit more.
You can always book a cab (Grab/Uber) to move around, app is user friendly, you can pay in cash and drivers are pretty humble to talk with. One thing though one should keep in mind is to point the exact location for the pick-ups while booking the cab. It was quite confusing for us to explain a pin point location to the driver in a new place.
Malaysia was colonised by Britishers at a time because of which there is no problem with people speaking English here, although you must be little attentive with the ascent.
Also, everything in KL is less chaotic (at least for me as an Indian) and there is no need of barging in for anything in the city.
KL is place where everyone, form an architecture lover to a foodie, form a shopping addict to a street wanderer and from a nature lover to one who loves a alive city can have fun in one place. KL is an amazing place where you'll have all varieties of experience, but each one is what you'll cherish for your life. So Go, visit KL and have fun.