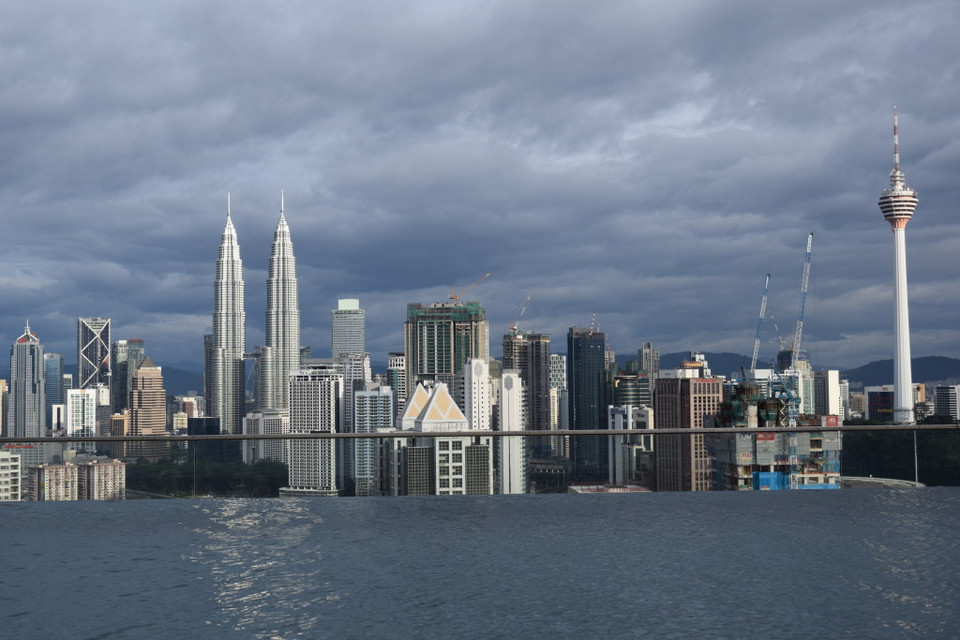 Malaysia is an amazing and diverse country that has something to offer everyone. If you're looking for amazing food, gorgeous islands, and beautiful landscapes - Malaysia is a destination you should highly consider for your next holiday.
HIGHLIGHTS:
KUALA LUMPUR-
You'll most likely be starting your Malaysian holidays in the amazing capital city - Kuala Lumpur.
PENANG-
Penang is the cultural hotspot in Malaysia!The coastal city of Penang is equally befitting for beach bums as it is for culture vultures.
MALACCA-
Malacca, an easy bus journey to the south of KL has some beautiful and well preserved buildings in the old town.
GENTING HIGHLANDS-
With hotels, theme parks, museums and a casino, there are plenty of attractions to see, like, Snow World and Sky Venture.
LEGOLAND-
Legoland Malaysia is the best global Legoland park by far, we highly recommend a visit and it's situated in Johor Bahru.
LANGKAWI—
Underwater World Langkawi, the Langkawi Cable Car and Langkawi Bird Paradise are some of the main attractions here.
Day 1 Kuala Lumpur:
The first thing you need to organize is accommodation! If you gonna spend one day in Kuala Lumpur, or better say, 24 hours, your hotel needs to be well located, even better if it's close to one of the monorail/train stations.
STAY/ACCOMMODATION –
If you are looking for a fancy stopover in Kuala Lumpur you should stay in one of the hotels around the Petronas Towers.
For those traveling to Kuala Lumpur on a budget, the hostel Back Home KL has good reviews and the location is great. We personally liked and chose to stay at OYO Malaysia as it offers the best budget & premium hotels in Kuala Lumpur, Penang, Bukit Bintang, Petaling Jaya, and other popular cities. https://www.oyorooms.com/my/hotels-in-kuala-lumpur/
TRANSPORTATION –
If your hotel or a place you want to visit in KL is far from the train station, then you will need a taxi. Many taxi drivers speak English.
Uber works perfectly in Kuala Lumpur, you avoid the language problem and can also pay with your credit card.
PLACES TO VISIT IN KL –
There are many things to do in Kuala Lumpur in one day. So don't be lazy, get out of the bed, have a delicious breakfast and be ready to explore this multicultural city.
Visit the Petronas Twin Tower and KL Tower:
The Petronas Towers are the symbol of modern KL and one of the attraction you must visit. The 88 story identical towers were the tallest building in the world until 2004. The Islamic-inspired building has a Sky Bridge on the 41st and 42nd floor where you can go and have a privileged view of Kuala Lumpur skyline. The view you get from the bottom of the towers is incredible too. Inside the building, a huge mall is a truly shopping paradise with international brands and some upscale boutiques.
The Menara KL Towers, a 421m high telecommunications and broadcasting tower that has an observation deck on the top, a restaurant and many other activities for visitors.
TIP: To avoid disappointment, be sure to book your tickets in advance, as the tickets sell out almost every day.
KLCC Park
Around the Petronas Towers is a 50acre garden consisting of walkways, workout areas, a massive children's play area and elaborate water features. This is a great place to chill out if you're waiting for your time slot to visit the towers or if you want to see the towers from a different perspective.
Hangout at Bukit Bintang Streets:
If you're looking for fancy shopping malls, restaurants, bars and cafés, then look no further than Bukit Bintang. This popular street is the centre of KL's entertainment scene. This is the hip and trendy part of the city, where you will find the younger generation hanging out. It's also home to Ain Arabia, the so-called 'Arabic district' of KL, where you will find restaurants serving a great choice of Arabian dishes. Also you can easily find few 7/11 stores here.
TIP: Bukit Bintang and Chinatown are probably the two most popular areas of the city as they are close to many of the major attractions in the city, as well as restaurants, bars, shopping and nightlife.
Day 2 Kuala Lumpur:
Batu Caves:
The Batu Caves are one of the most famous attractions in Kuala Lumpur, and even if you only have one day in KL, you must visit it.
The 400 million years old cave is located outside of town and you can go there using public transportation. The KTM Blue Line leaves from KL Sentral station and the last stop is the Batu Caves.
TIP:Don't forget to dress respectfully as the Caves are a complex of Hindu temples and people from all around the world go there to visit and pray.
Petaling Street, the Chinatown in Kuala Lumpur:
It's one of the most visited places in Kuala Lumpur and the reason is simple: good street food, cheap stuff and a fun atmosphere. If you decided to buy something don't forget to bargain.
Sunset and Rooftop Bar in Kuala Lumpur:
The Heli Lounge Bar! is an aviation themed bar located on the 34th floor of Menara BH Building, has a beautiful view from the Petronas and KL towers. The tables of this bar are set on the helipad of the building. Yes, this is true!! You can sip your cocktail and enjoy the sunset literally from the top of the building, without a roof over you or a wall around. It's the best 360º Skyview in KL.
When to Visit Malaysia?
April to October: These months are the wettest months for destinations in the western peninsula.
November to February: These months are when the rains visit the eastern peninsula.
December to January and June to August: These are the peak travel seasons to Malaysia with a visible spike in to tourist coming in.
So when it will be your day trip to KL? Share your travel plans and experiences with us! Don't forget to follow us on Instagram @falconmaxx-Travel Couple|Shaheen&Shuaib
Frequent Searches Leading To This Page:-
Malaysia Sightseeing Places To Visit, Malaysia Tourism Places To Visit, Malaysia Tour Package Without Airfare, Top Malaysia Sightseeing Places To Visit, Singapore City Tour Package Price List, Malaysia Holiday Destinations, Malaysia Tours From India