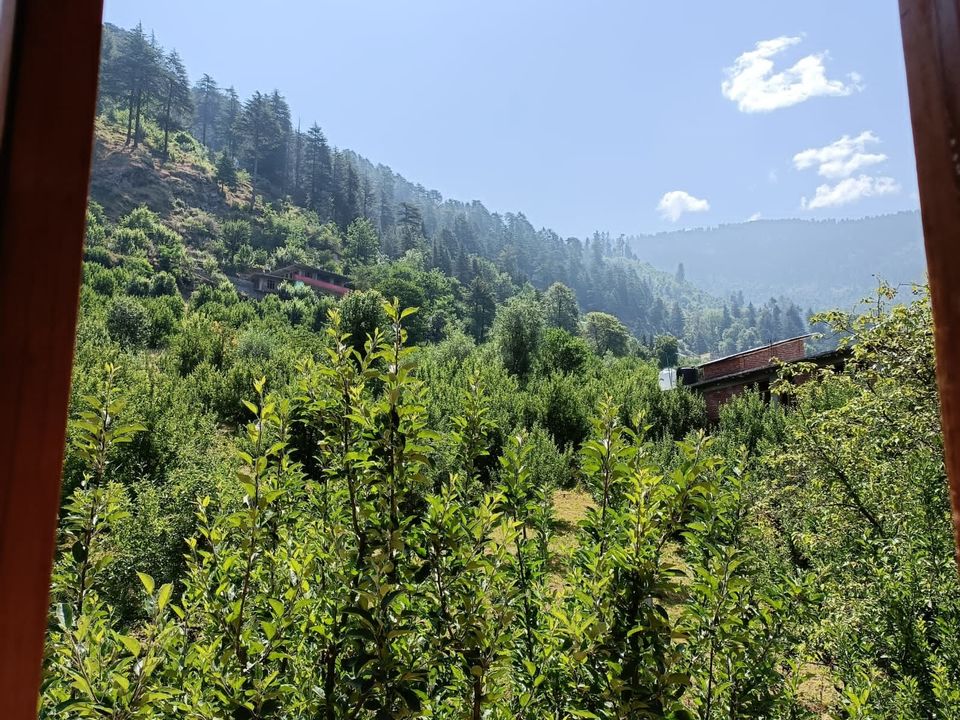 I decided to spend some of my days in peace with less or no adventure. So after looking at all the options, I decided to go to a peaceful place situated amongst apple orchards and surrounded by beautiful mountains, showing lush greenery and some shining ice. Naggar is an ancient town in Kullu district of Himachal Pradesh, India. It has many historic and religious places thanks to numerous temples across the town.It was once capital of Kullu Kingdom.
I started my journey from Delhi(Kashmiri Gate) and booked a Volvo from Zing bus costing approx 1500/person.
The journey with the zing bus was amazing experience except the inconvenience of contact details.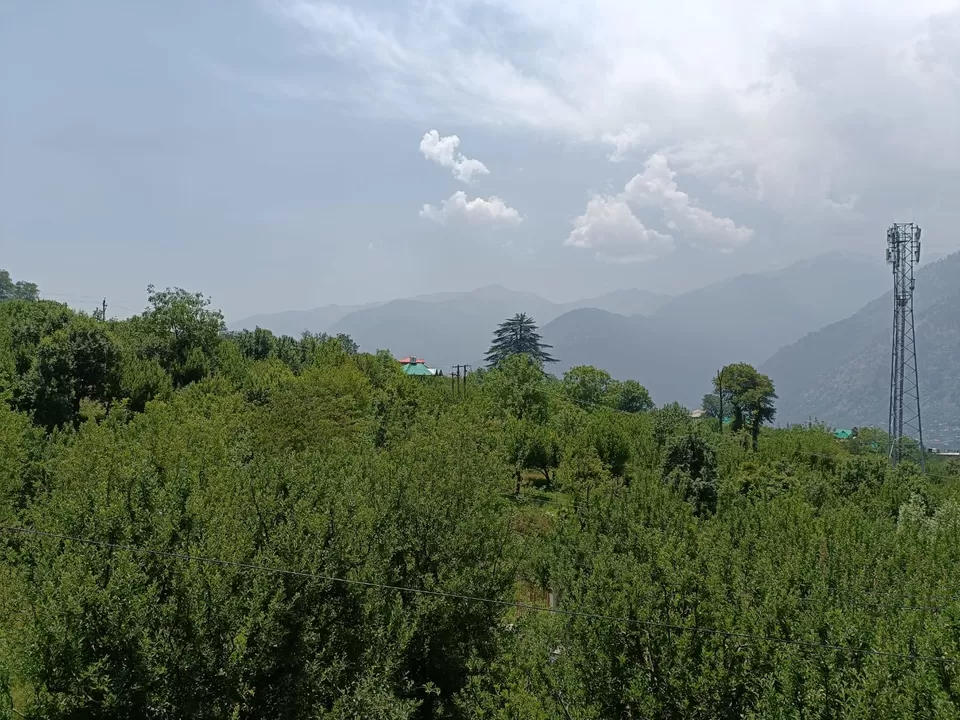 However, we reach at destination after 14hours. For Naggar, you have to book a bus from Delhi to Patlikuhal (Himachal Pradesh). It's is just a 15 to 20 minutes drive from Patlikuhal to Naggar village. I took a taxi costing Rs 300 from Patlikuhal to Mid orchard cottage (For Stay).
Amidst apple orchard, this place has taken my breath away. It is best for Workation, if you are looking for. You will get a good deal if you book for more than one week with all meals. I checked into my room and ordered some food. I spent my evening staying on the balcony, inhaling fresh air, hearing the chirping, staring at clouds and beautiful mountains. Balcony was very spacious, where you can also dine in, so I took my dinner there while gazing stars.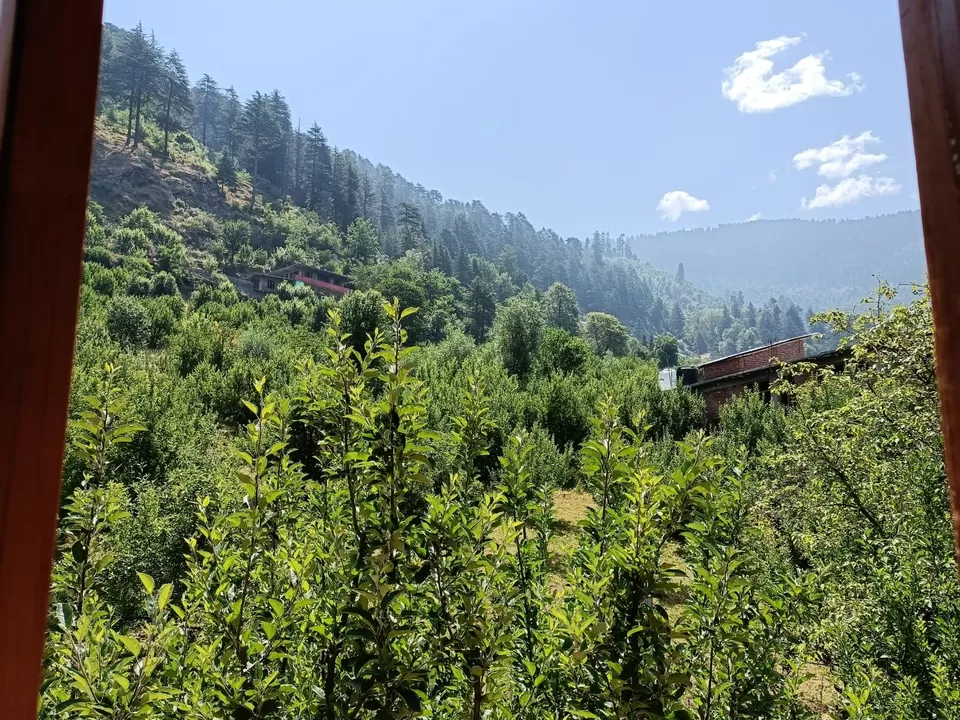 We planned a day out and went to Sethan village, 15-20kms away. We covered some extra distance and went beyond sethan. A place surrounded by dense pine trees situated at an elevation of 2700m from sea level. You can sip tea or can plan a small picnic with family and friends over here. I sat and felt the cold air with simmering sunshine for ours. You can also rent a Bike or Scooty for coming here.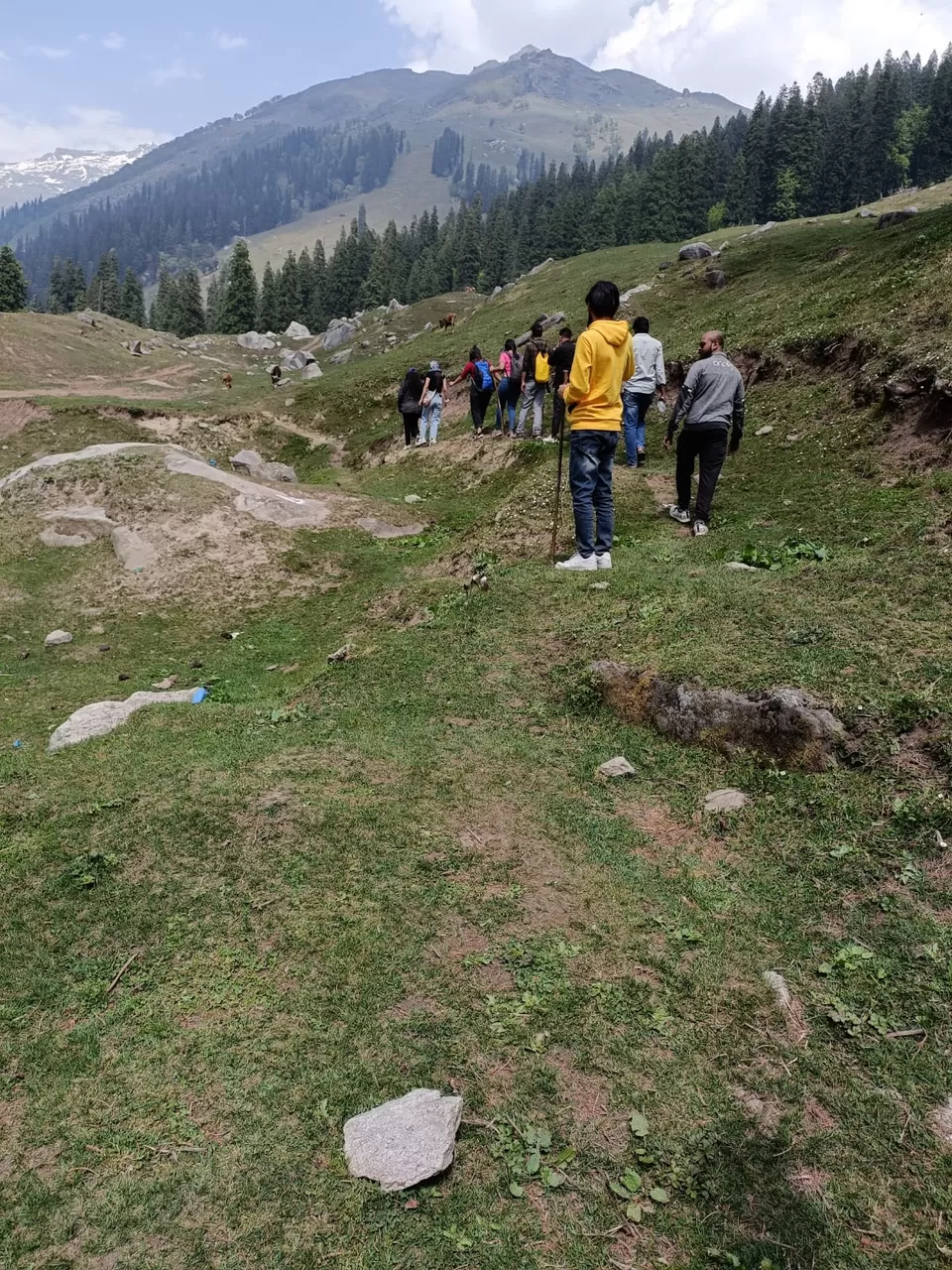 After breakfast, I decided to visit some nearby places. I took a walk approx 1.4km from our stay and reached a famous art gallery. The entry fee of the art gallery is 50Rs/person. You can walk through the gallery and enjoy the art there.
To know more about the Niccoles art gallery please drop your comment below.
There is a small tea stall nearby you can enjoy the famous Himachali food Siddu.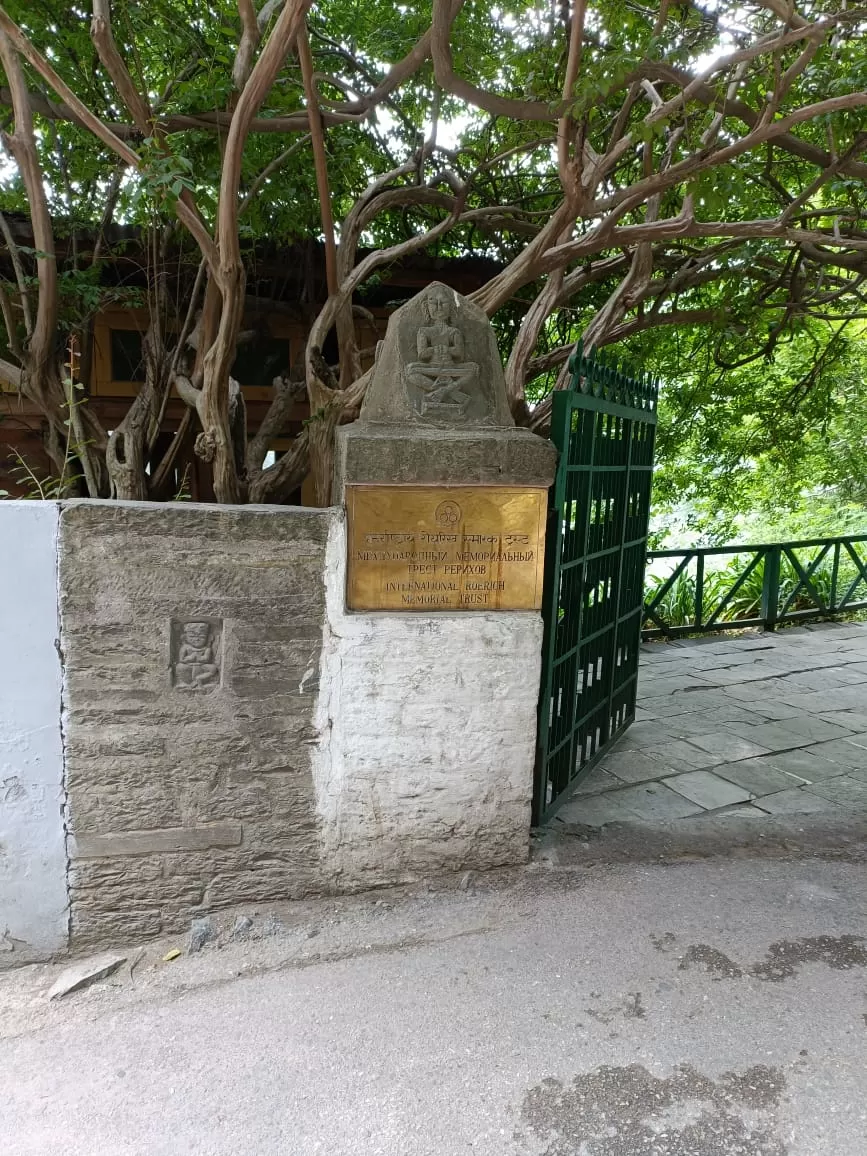 To know more about the Nicholas art gallery please drop your comment below.
There is a small tea stall nearby you can enjoy the famous Himachali food Siddu.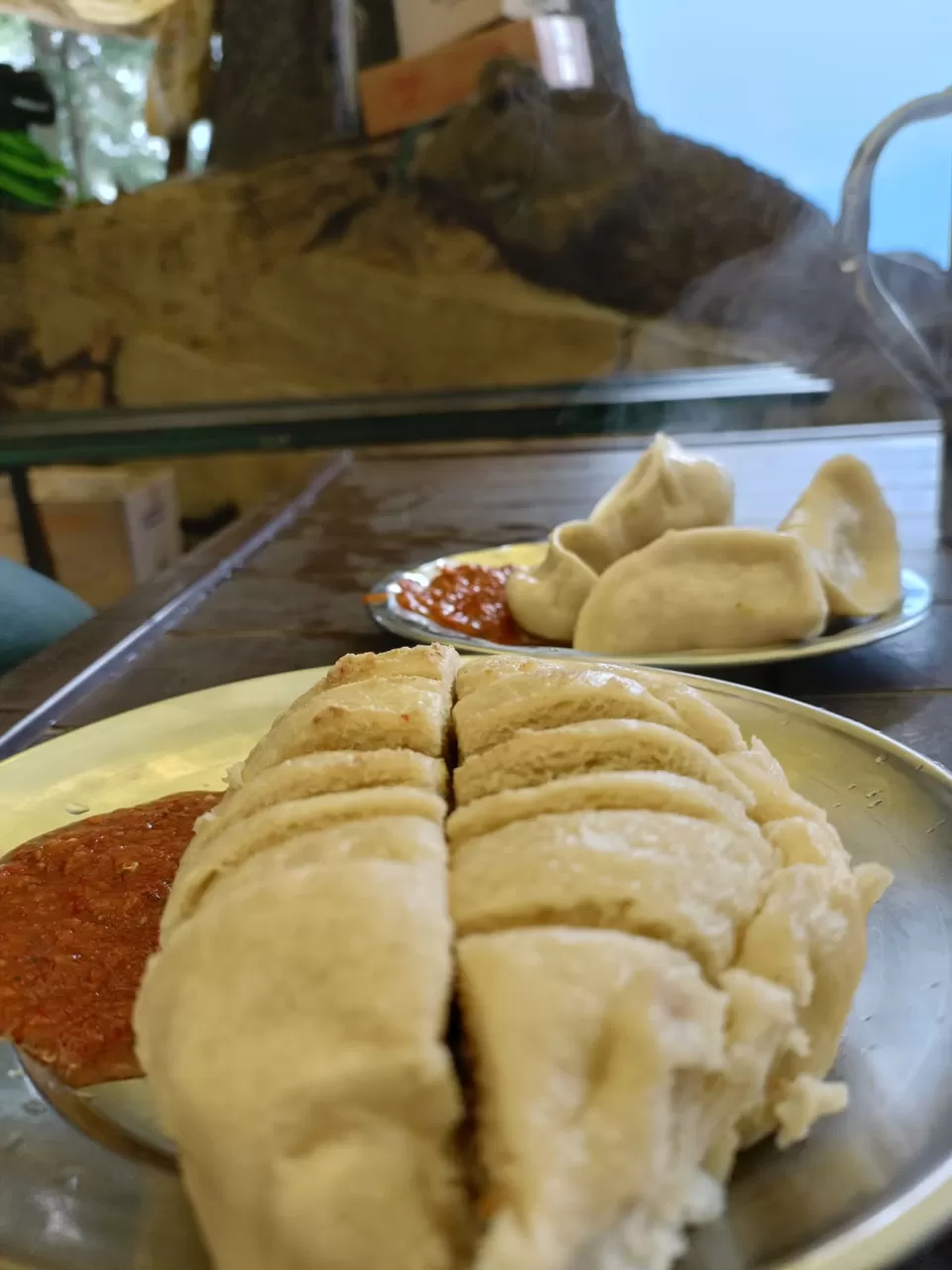 Then I went to Naggar castle situated nearby. The entry fee is Rs 50/person. You can enjoy the heritage castle and dine in there. You can read more about a visit to Naggar castle in my blog: A Tour to Naggar Castle. I visited the nearby temples, encountered different kind of People, their culture, fruits, flowers and tiny houses.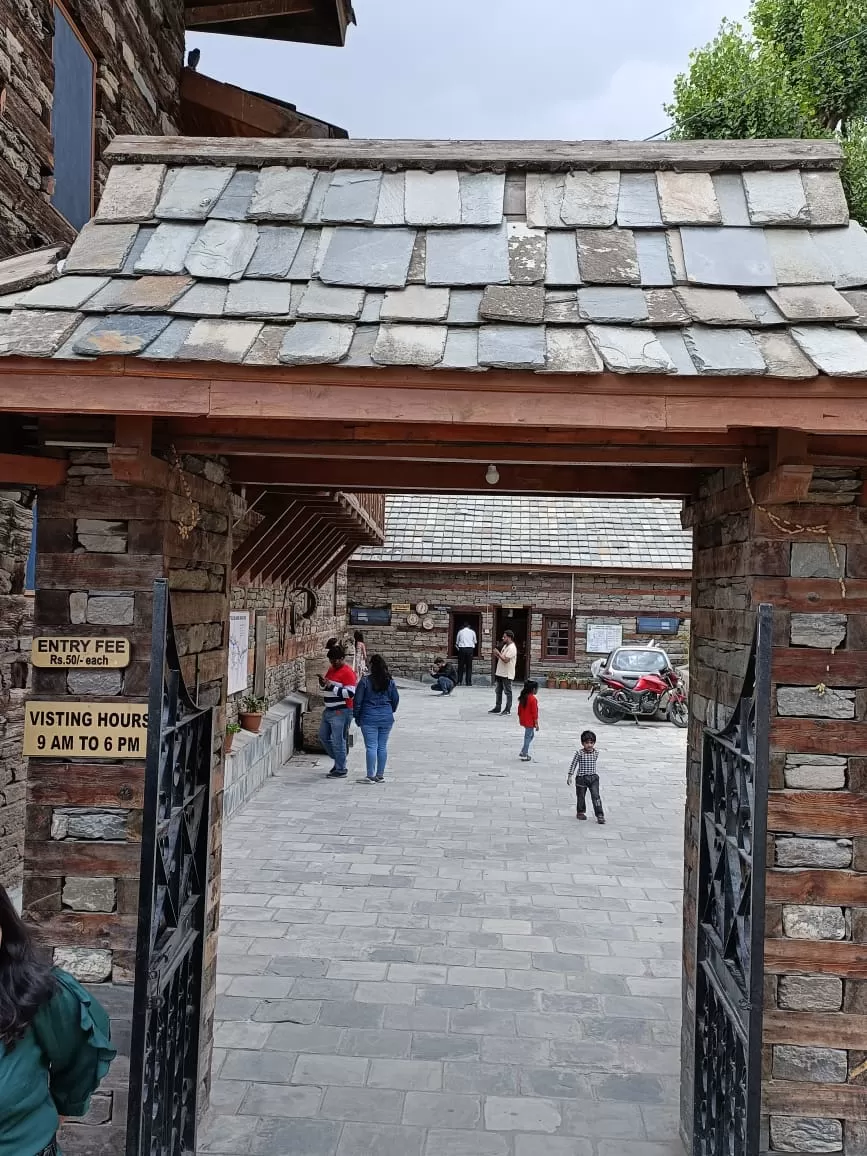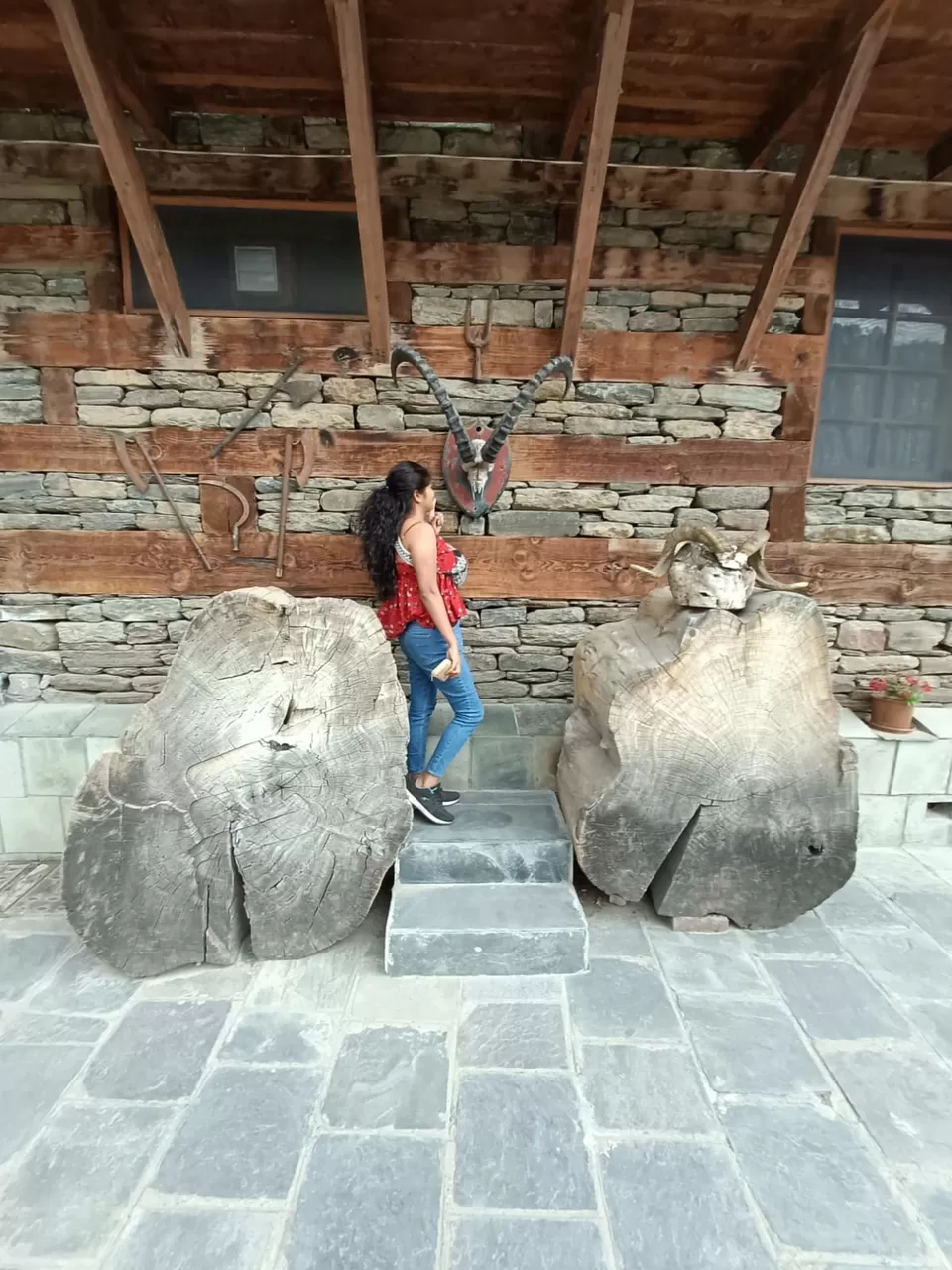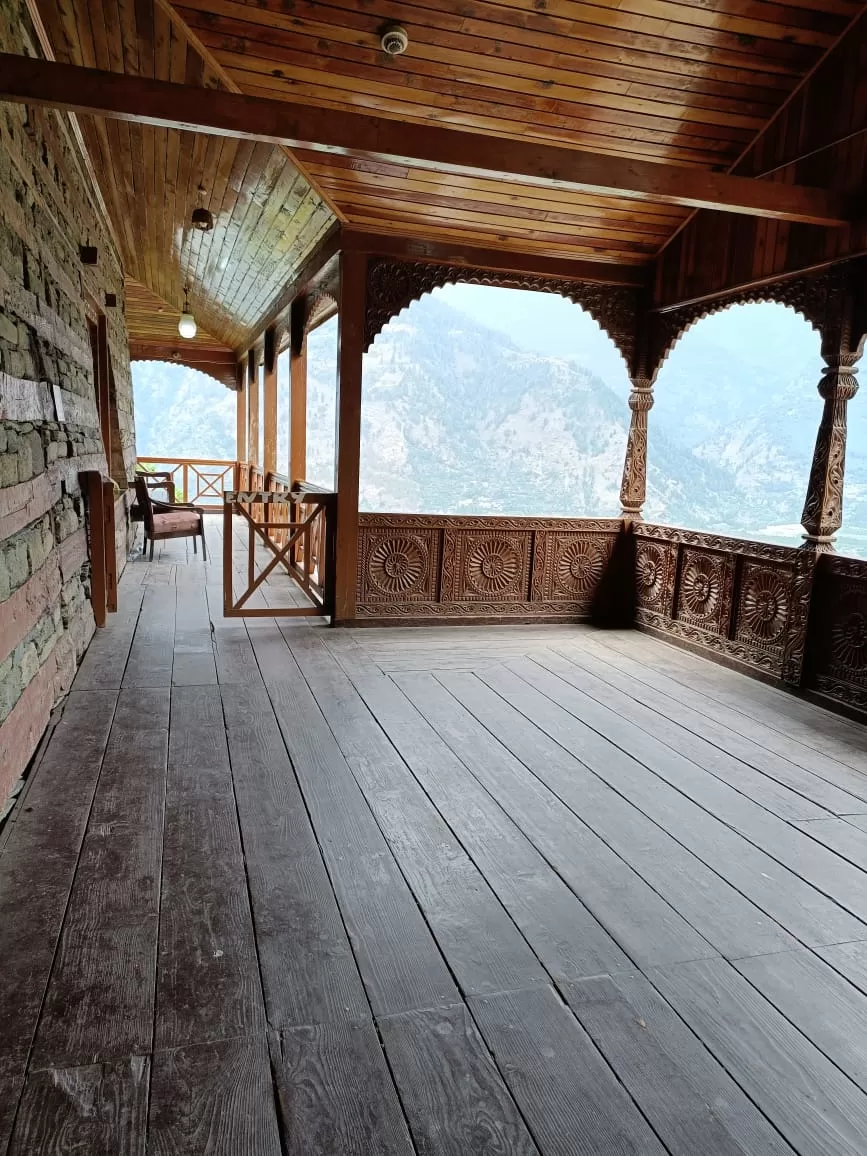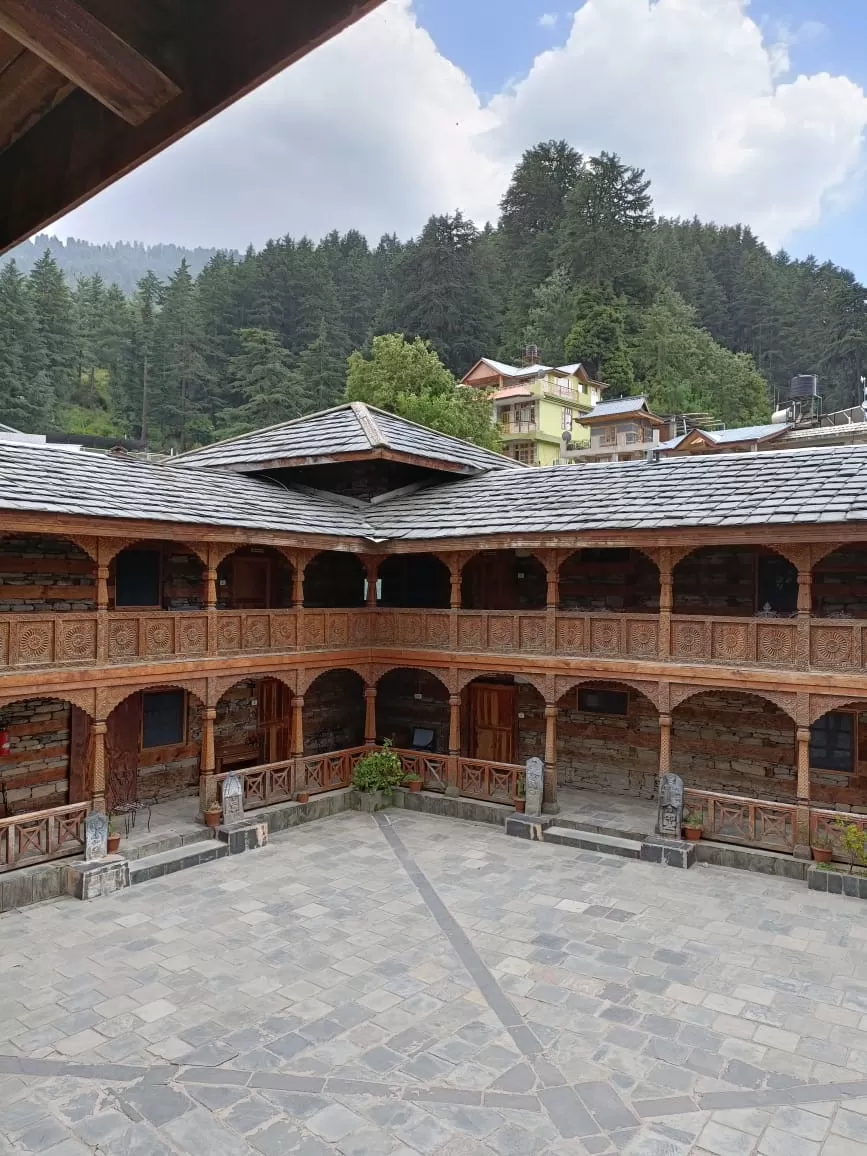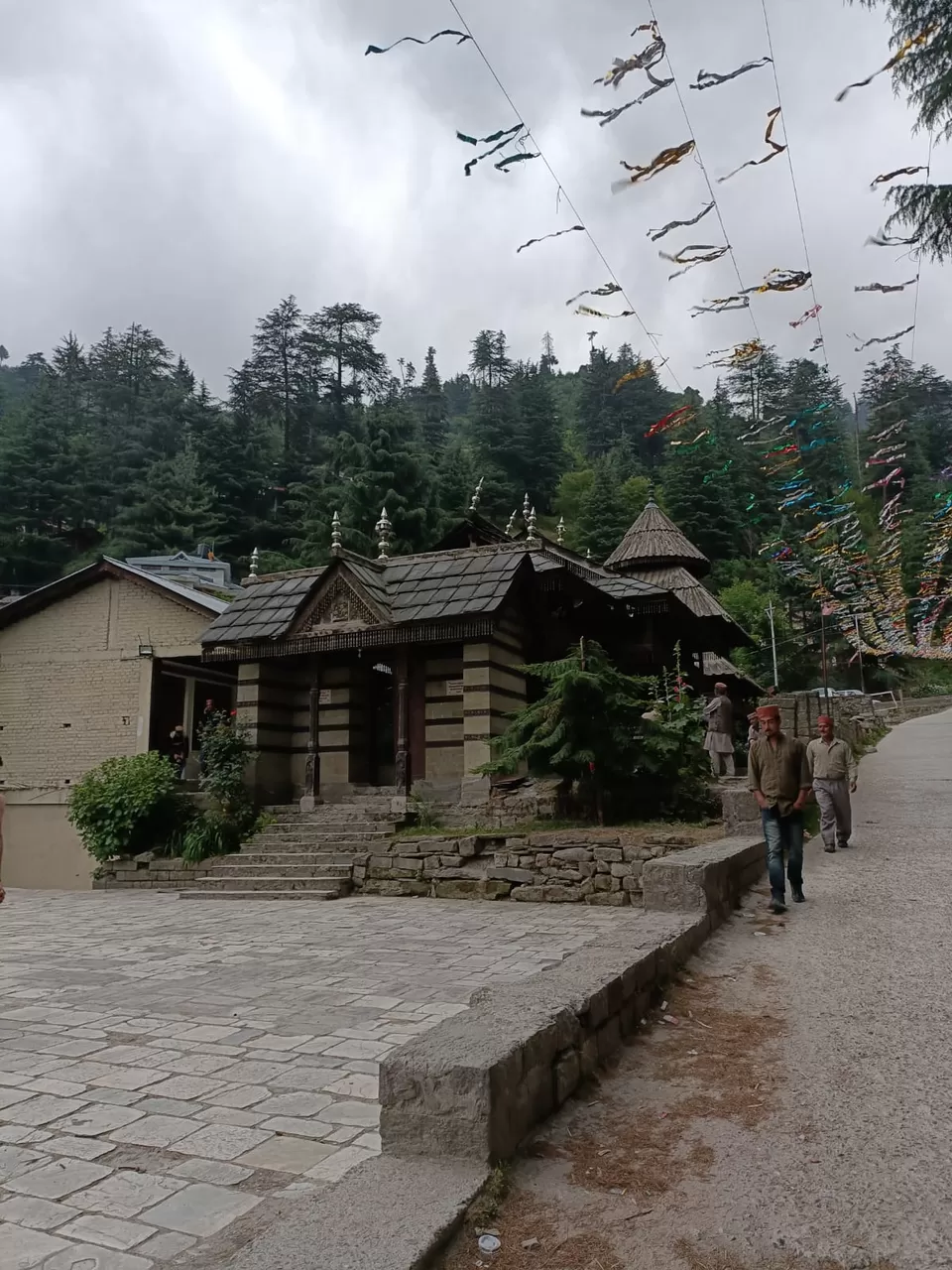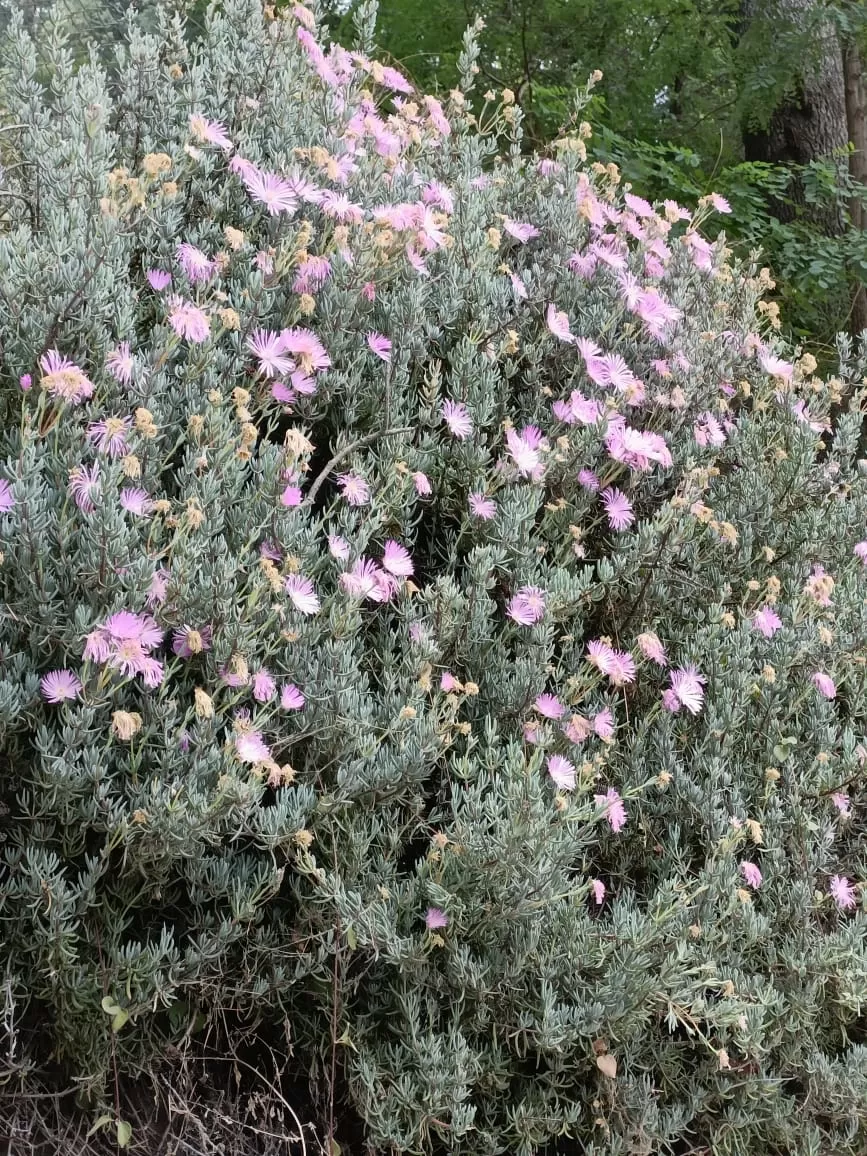 I came after walk, had my lunch and left for Delhi.
Leave your comments to know more about the cost of a stay, food, and famous dine in.