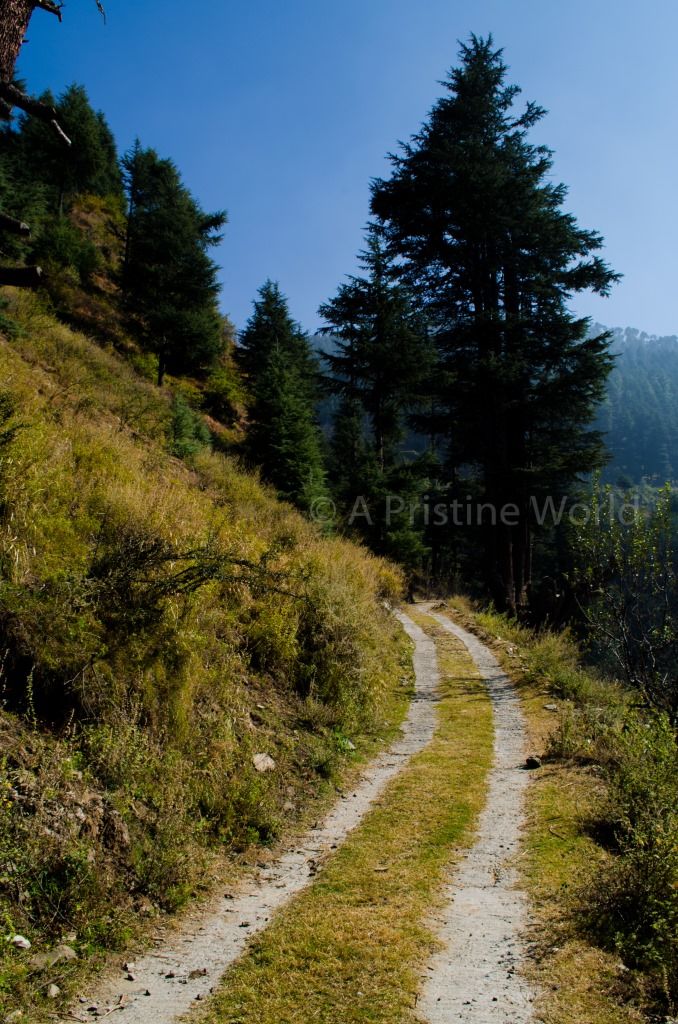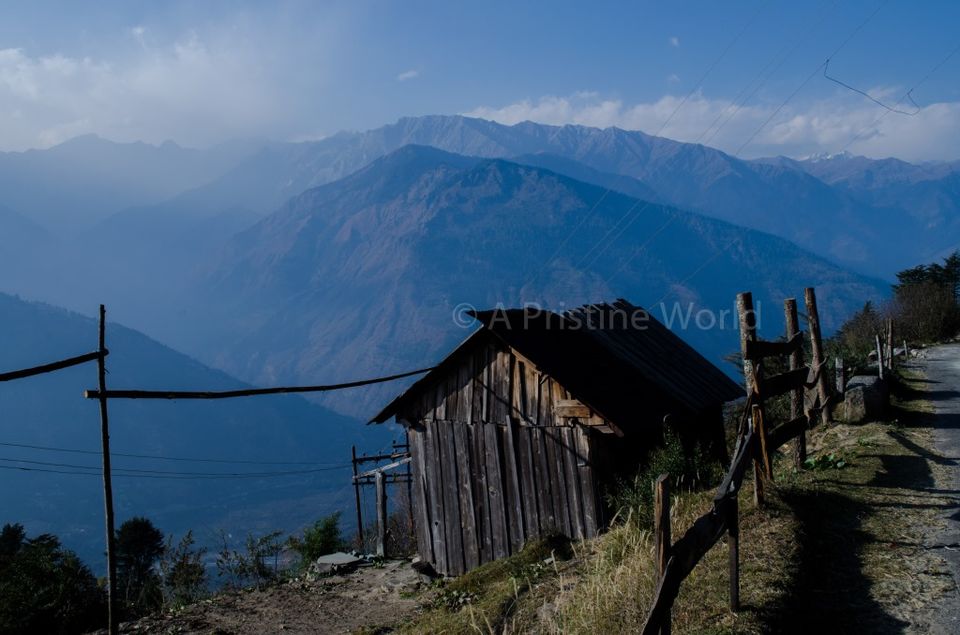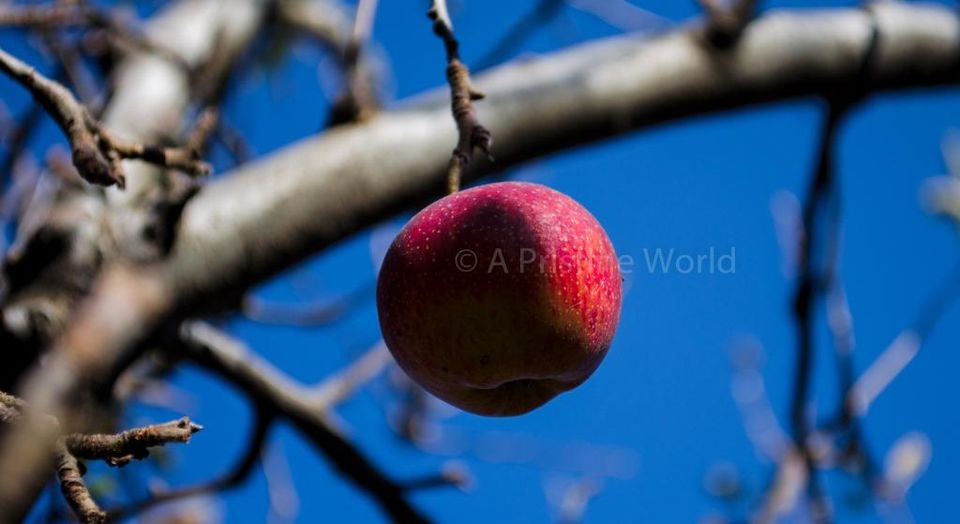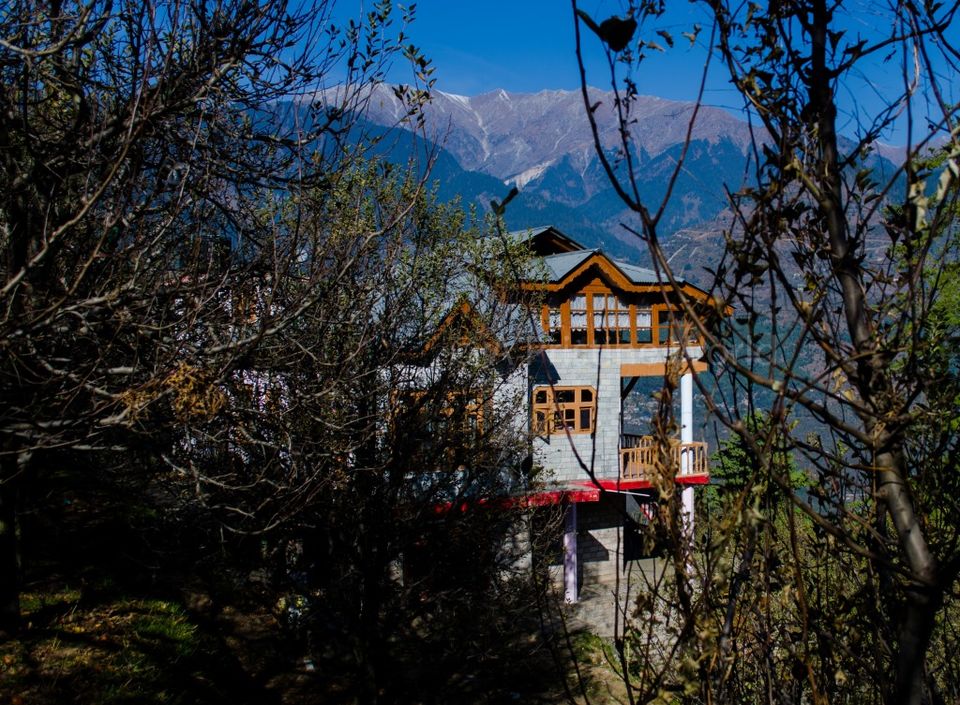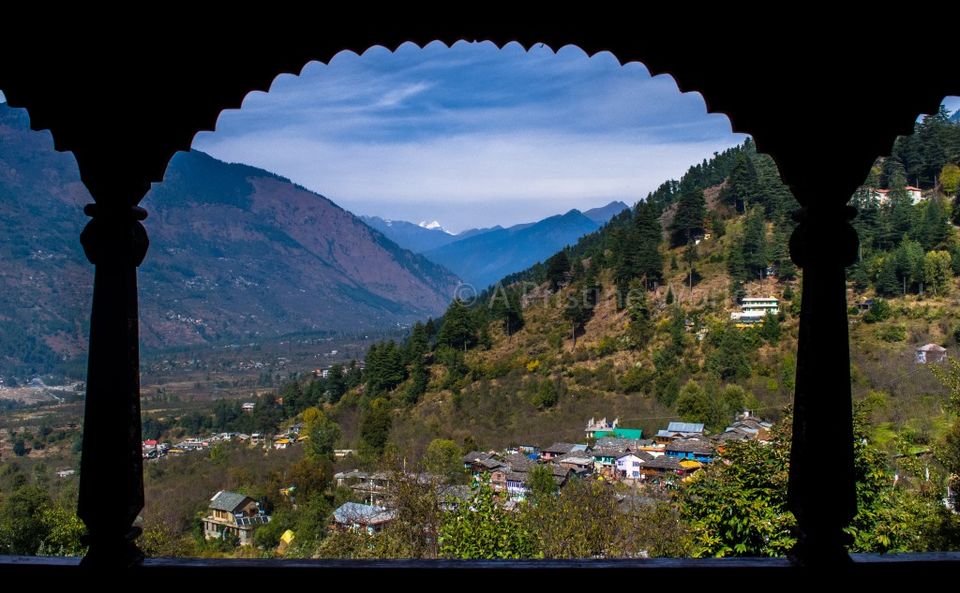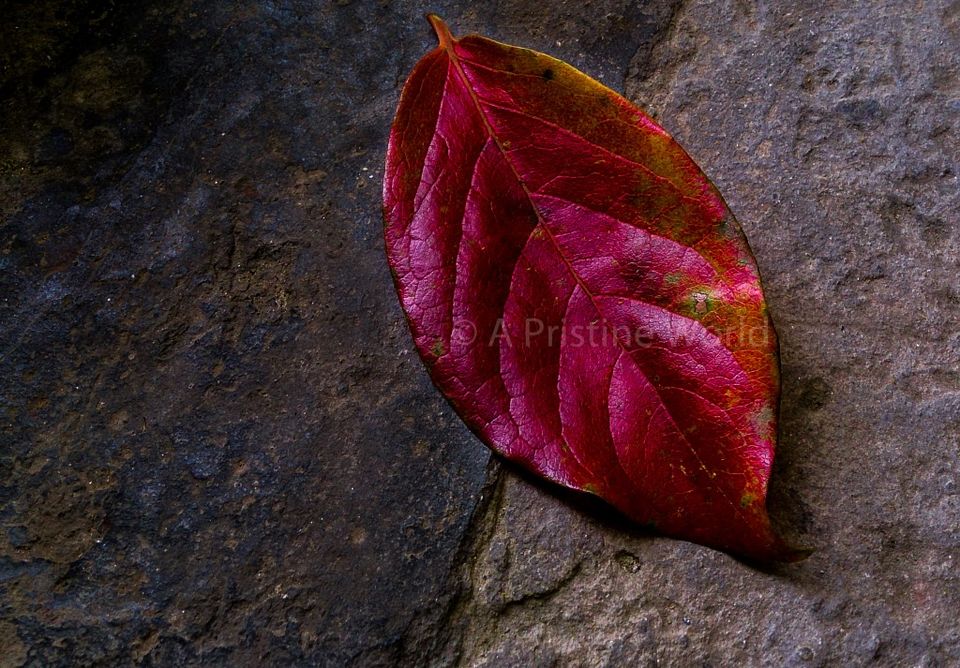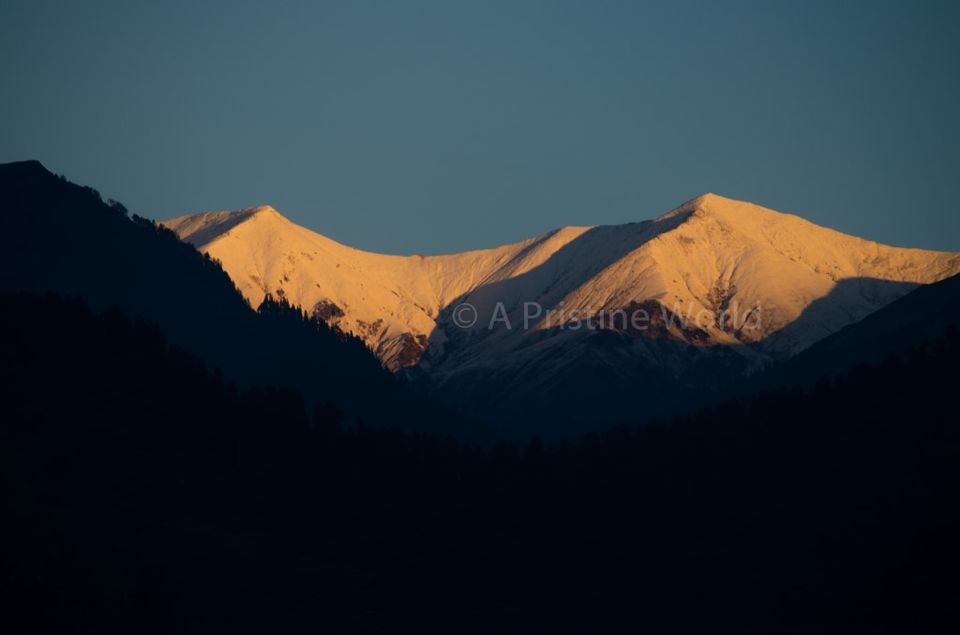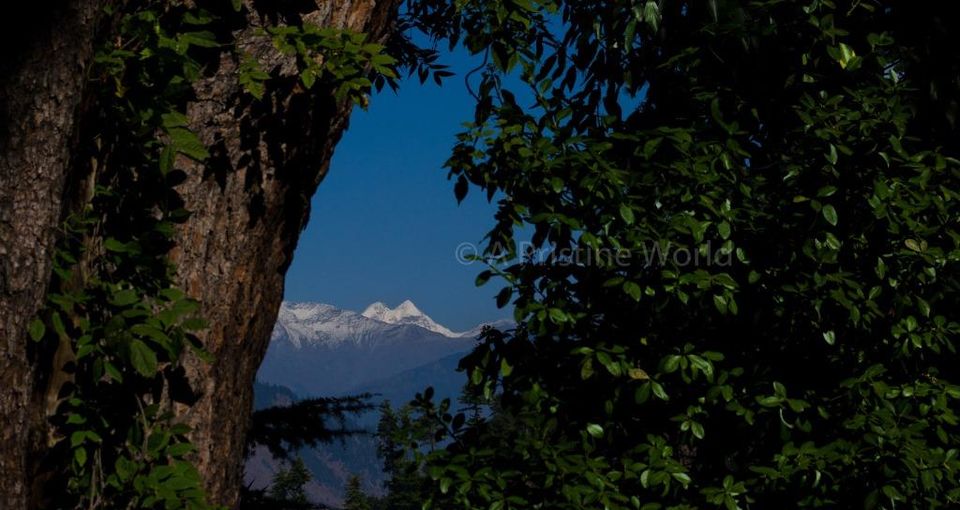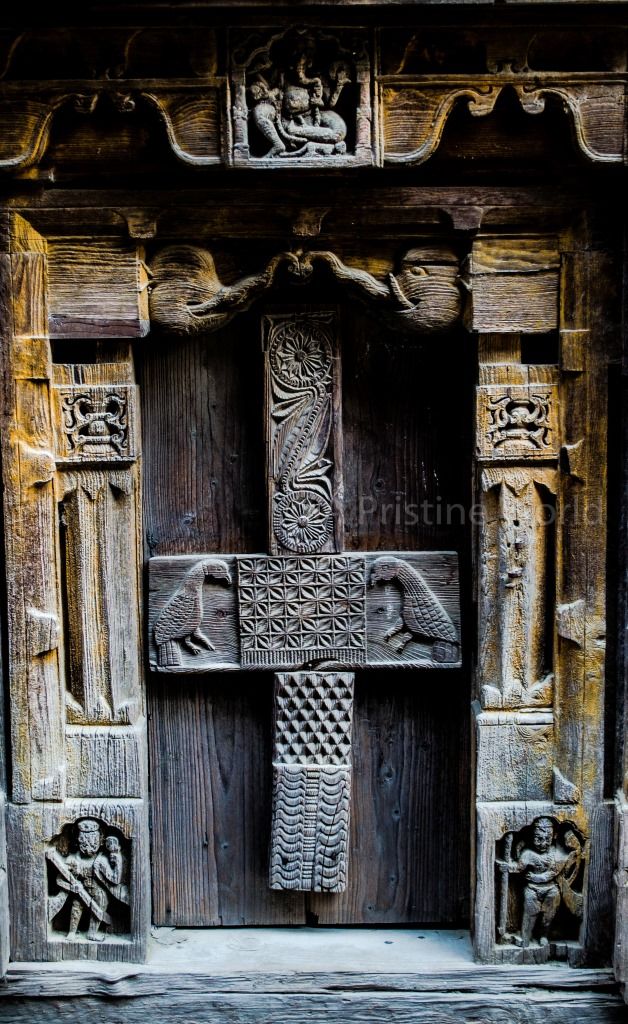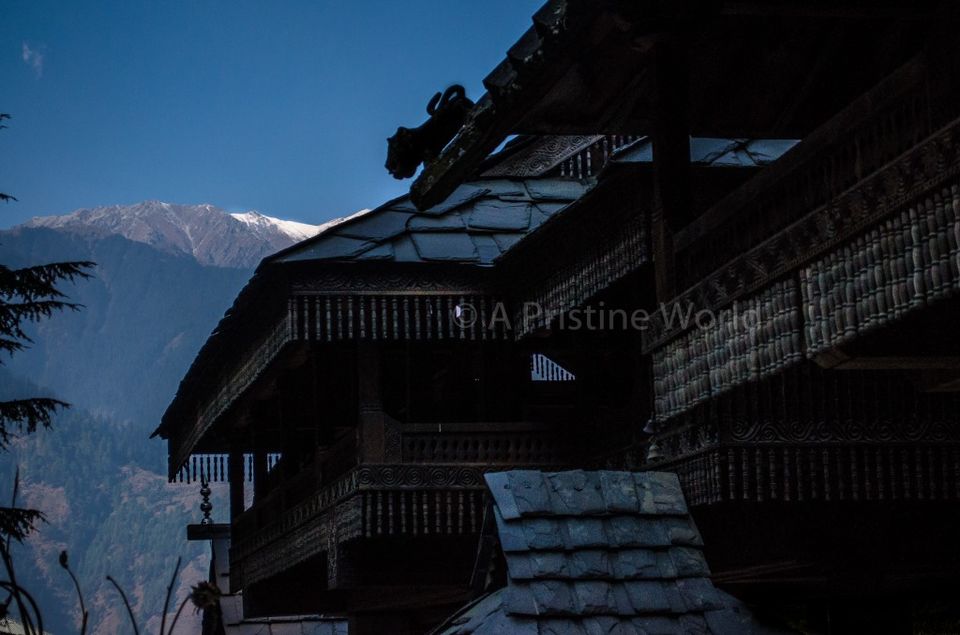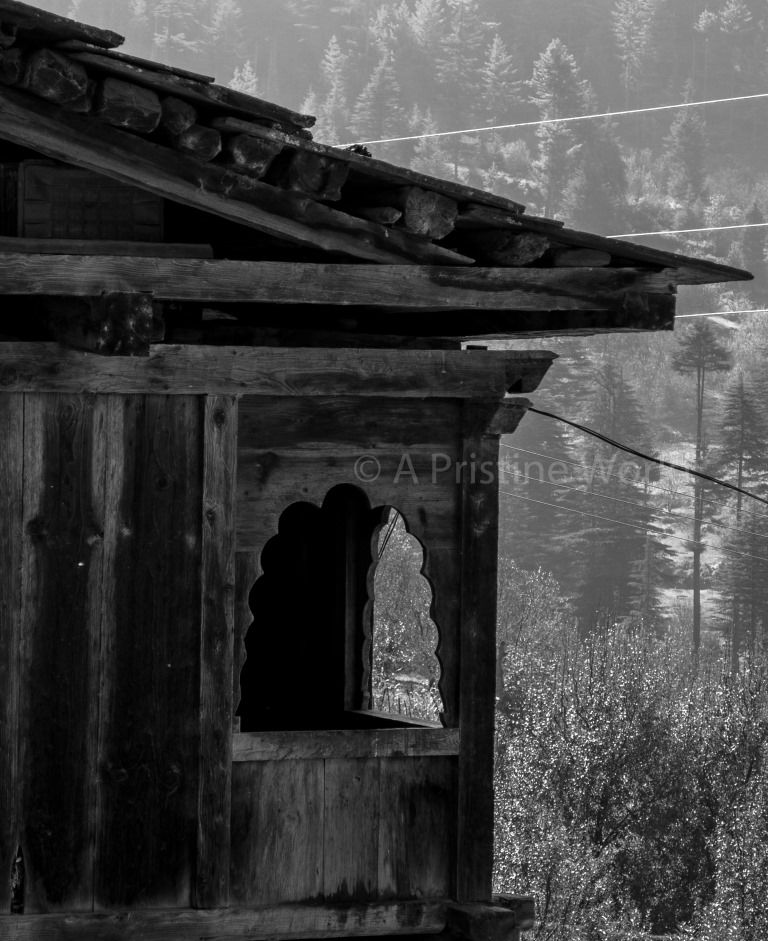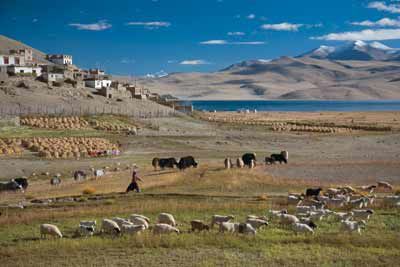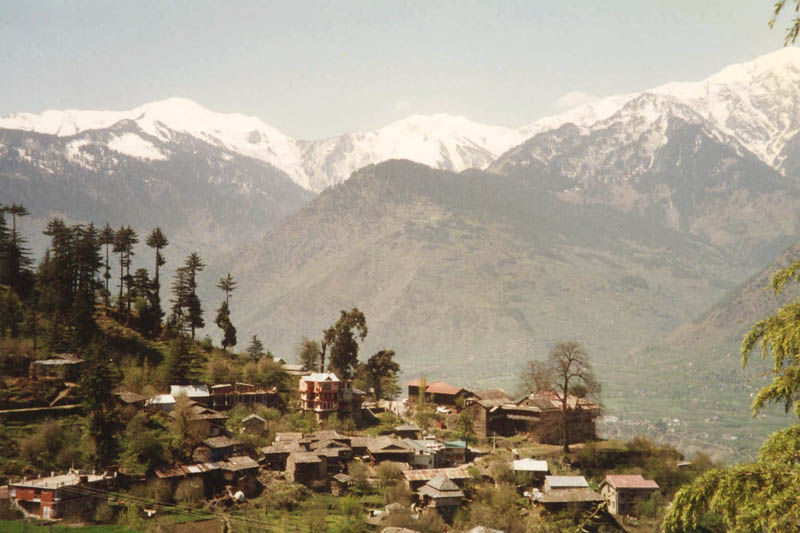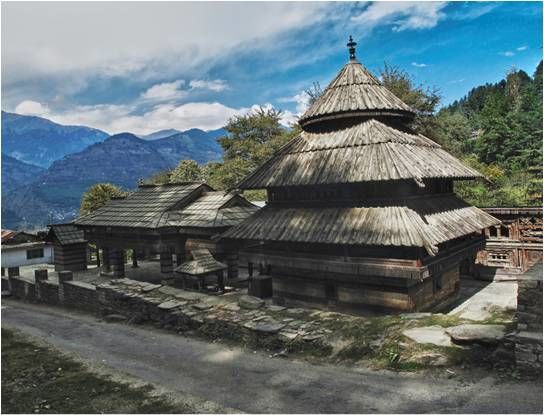 Though Naggar was the capital of the Kullu kings for about 1400 years, today Naggar is one of those quiet hamlets overshadowed by its more famous cousins Kullu and Manali nearby. Most people ignore this place or at best cover it on a day trip from Manali. This is a shame, as the true beauty of this place can be enjoyed only when one stays here.
I traveled to Naggar by an overnight bus from Delhi - by far the best way to travel. It covers the 13 hours journey overnight and the Volvo bus - with it's so called "Air Suspension," offers a far more comfortable journey on these roads than what a normal car would offer. In Naggar, we stayed at The Zahir Resort. While being close to Naggar proper, it is situated in a quiet location and offers gorgeous views of the surrounding snow peaks. The owners are personal friends of mine and we spent many happy moments chatting with hot cups of tea on the resort terrace. The back side of the resort opens up to a large apple orchard.
In and around Naggar there are small places that offer lovely views, coupled with complete serenity.
village was one of those places, where we went for a short trek. We also visited two famous tourist destinations in Naggar. First one was the 'Roerich Memorial' - which is the old house of the famous Russian artists, Nicholas and Svetoslav Roerich. Part of this house has been converted to an art gallery. The other significant tourist place is the Naggar castle, from where the Kullu kings ruled. This has now been converted into a heritage hotel by HPTDC. The castle has some intricate woodwork and also offers a nice view of the town. We stayed in Naggar for about five days and came back with happy memories of friends and laughter, and some peaceful relaxing moments spent with nature.