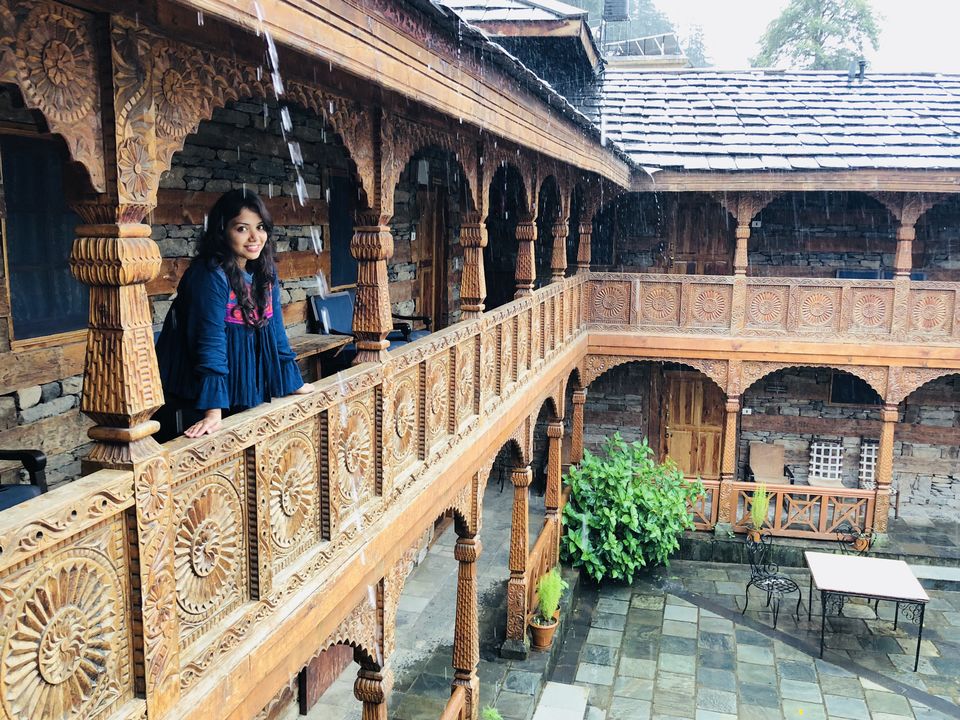 The charming little Naggar Town in Himachal Pradesh is seemed to be a fairy tale village – covered with nature, nurtured by water of the Beas River, with beautiful architectured castles to explore their history, ancient temples and art galleries to soak in some art. It is situated at a distance of 22 Kms from Manali. Travelling to Naggar from Manali has been just a half day trip. You can take a cab from Manali.
Two beautiful places which you can add in your bucket list when you are visiting in Naggar village, one is The Nicholas Roerich Museum and other is Naggar Castle.
The Nicholas Roerich Museum is one of the well-known museums in Manali. The museum houses a private collection of paintings of the Russian painter Nicholas Roerich. The building once served as the residence of Nicholas Roerich now converted into a museum.
Entry Fee is Rs 30
Timings: 9 am to 5 pm on all days except Monday.
The Museum may be the tourist attraction, but what caught my attention was its beautiful wooden made canteen, sounded by tress. It has big glass windows.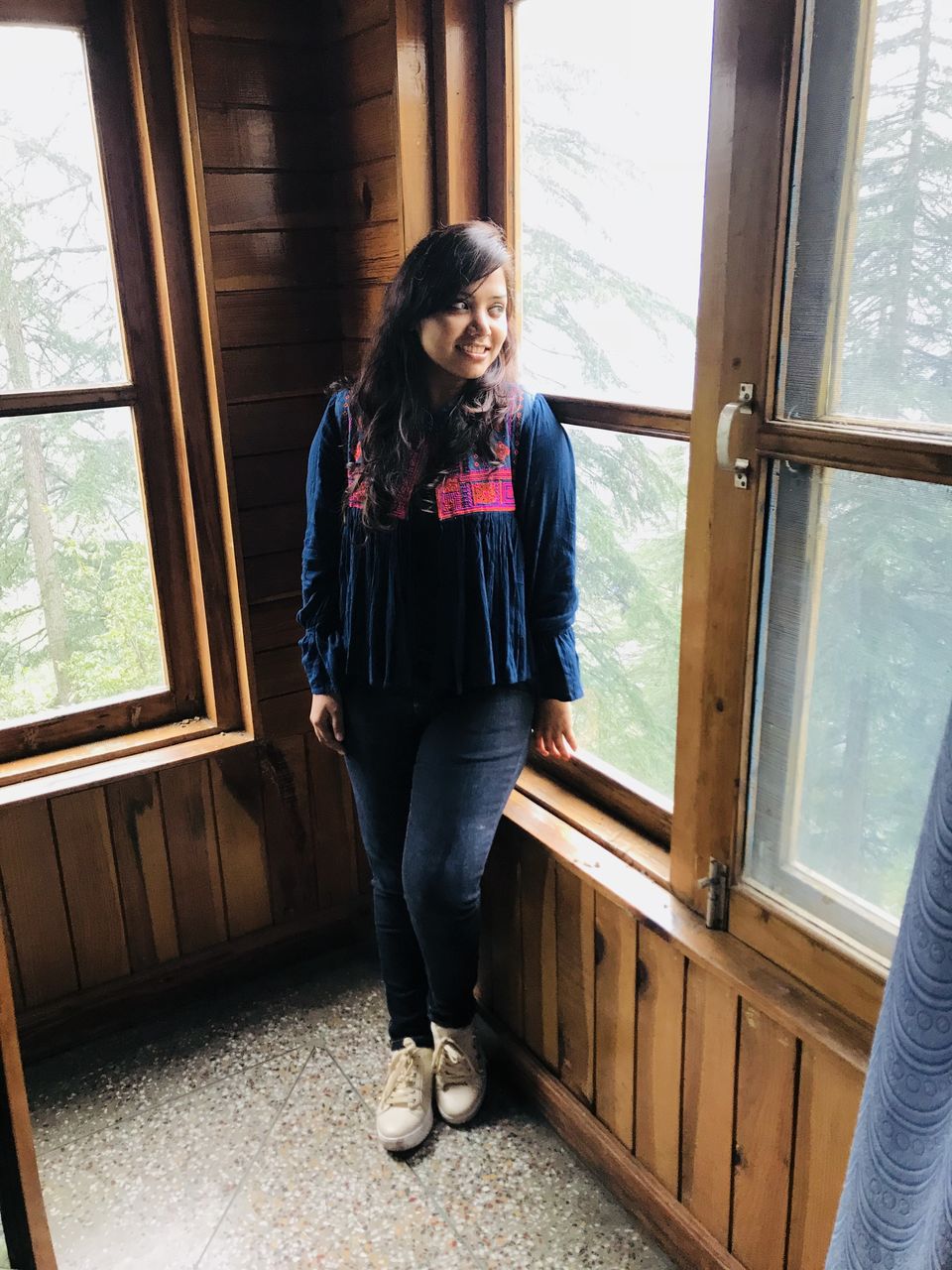 Standing at the canteen window, looking at the rain made your heart melt. Some places will take your heart and mind to your love ones and you certainly think why they are not with you there.
The Naggar Castle was built by Raja Sidh Singh and converted into a heritage hotel by the government in 1978. This castle is entirely made up of stone and wood with a local architecture technique called 'Kathkooni'.
This castle has many unique features. No nails or iron has been used in the construction. The doors of the castle have been made using a single piece of wood. The wooden carving in this castle will mesmerize your heart.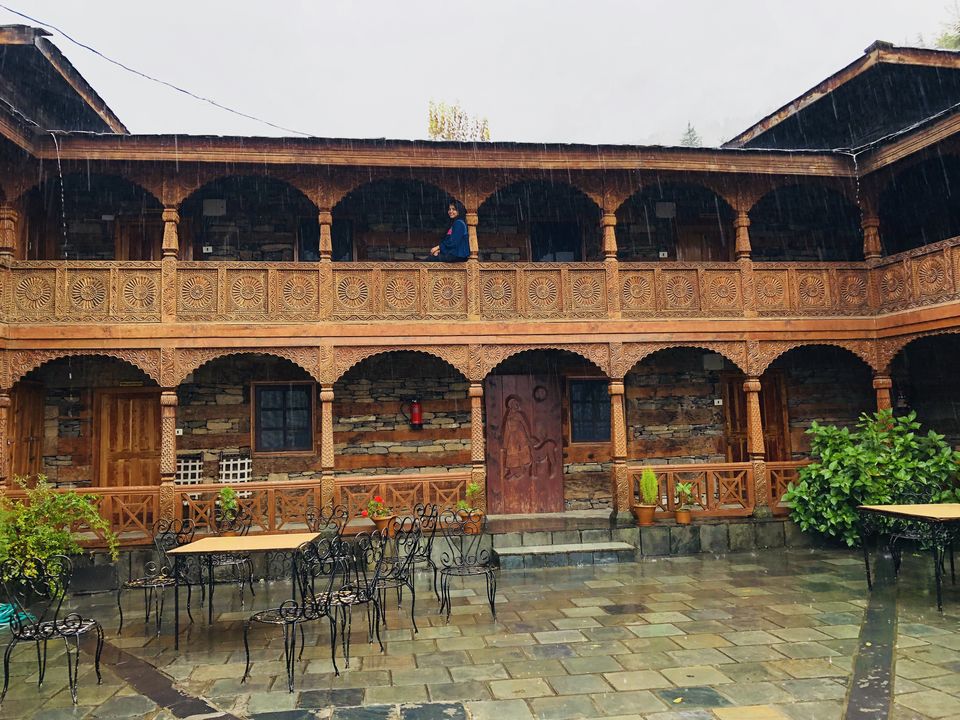 I can't image also that what would have been the aura of this place when the king and queen was alive. Some things are once in a life time and nobody can recreate them.
Anyways when you plan to visit Manali. Don't let go this destination.
Entry fees of this castle is Rs 15.
Timings: 10 am - 5 pm on all days.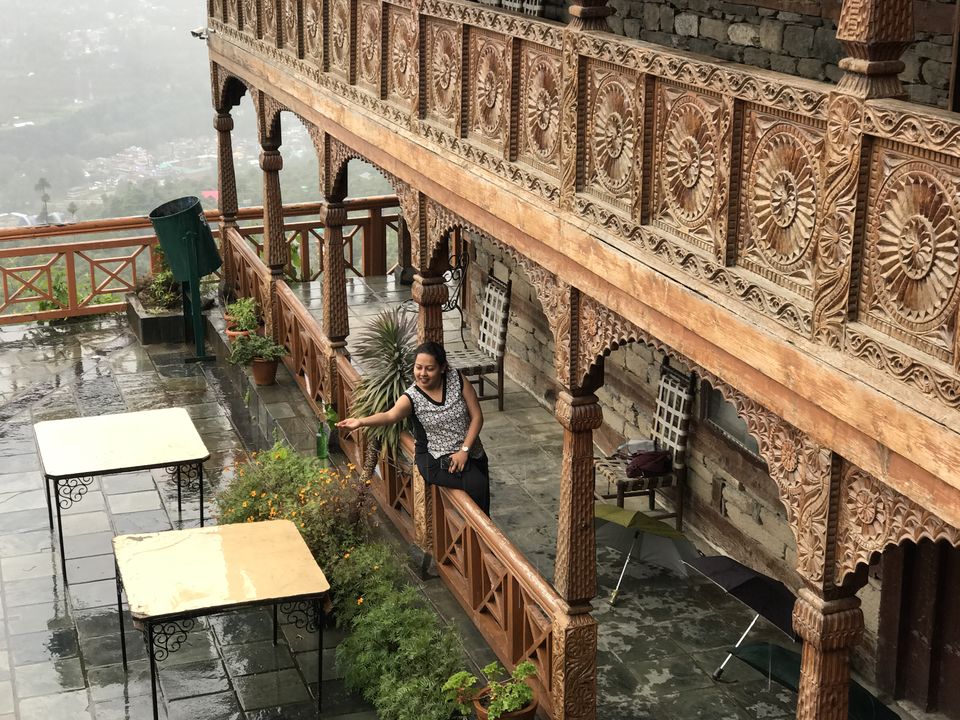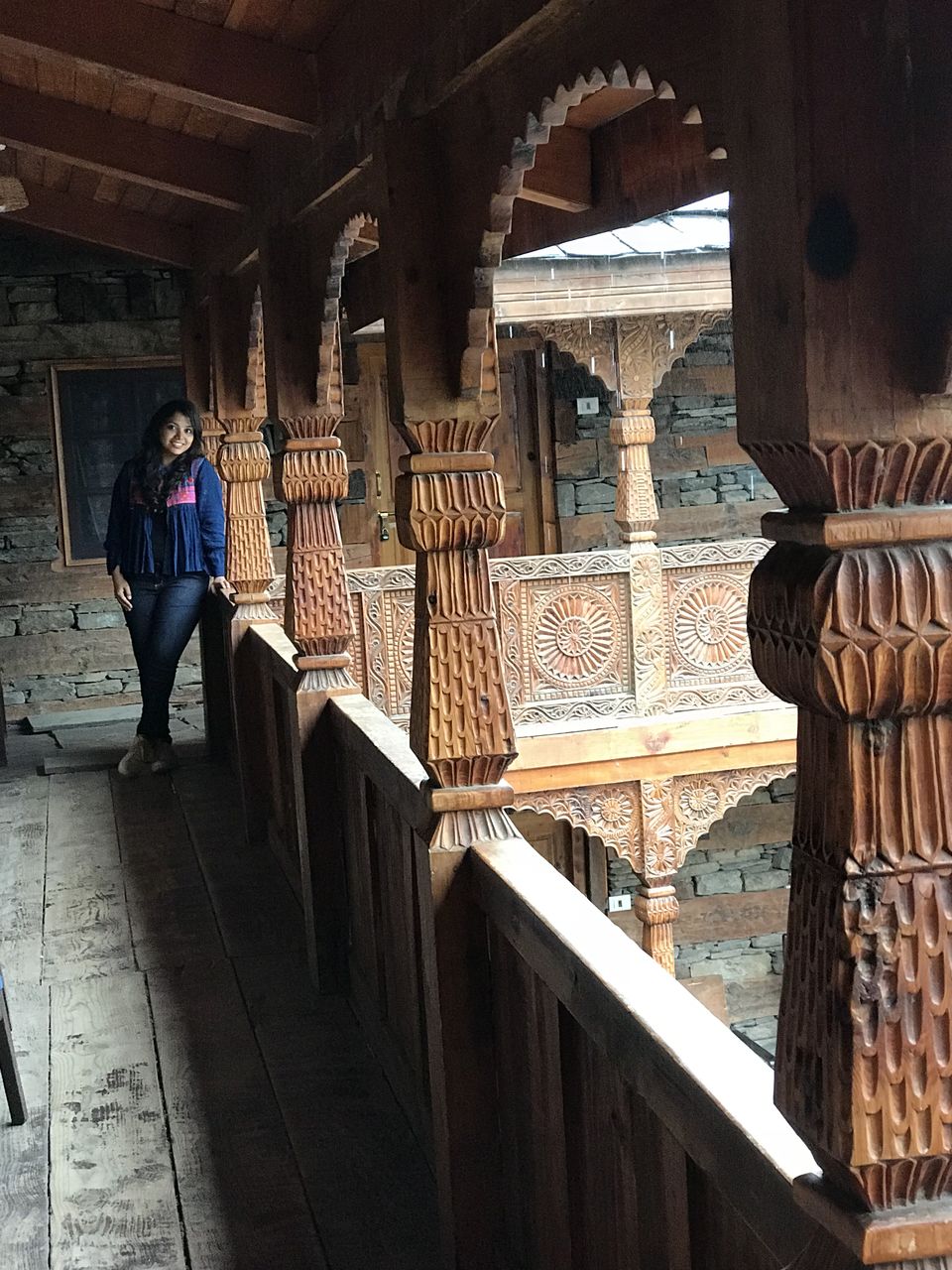 The weather is pleasant all the year. I visited in monsoon witness eye soothing greenery. The place has a different charm in monsoon, but I am sure, in the winter village may be look heavenly. There are plenty of lodging options in the area, best among them are Home Stays. If you like to stay surrounded by nature and love to enjoy village life then this destination is for you.
There are few more places to visit in Naggar like Vasuki Nag Temple, Gauri Shanker Temple and Tripura Sundri Temple, but due to short of time I was not able to visit them.