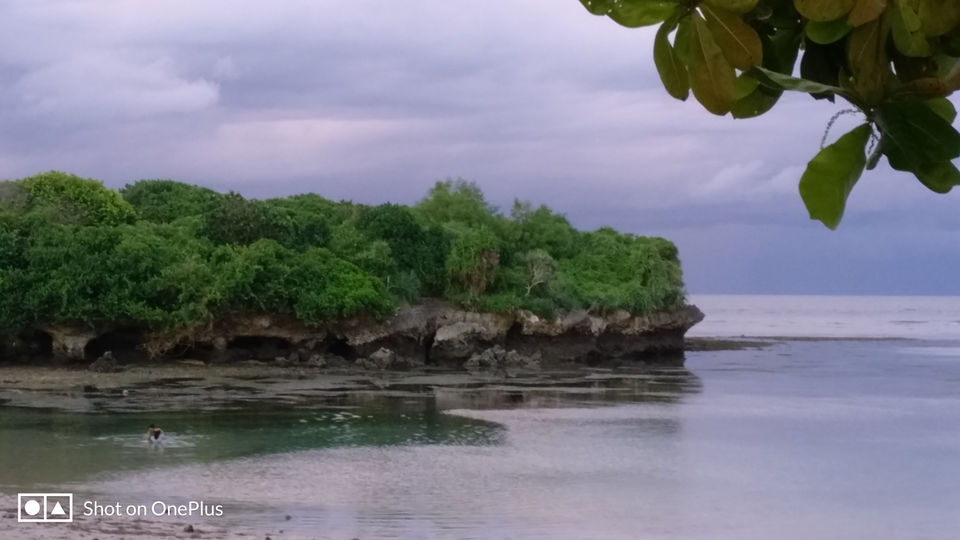 Are you too tired with your busy schedule at work?Do you dream of an amazing beach holiday in a serene location for a few days ? Are you low on your travel budget? For all or any of the questions asked above Bali is THE destination for you.
Me and Aaqib were going to have our 1st marriage anniversary . And there was no better means of celebrating our 1st anniversary than travelling to a beautiful destination.I love to travel and he loves beaches so that was how Bali came into our mind.Since there was a limited budget for us , the newly married couple to explore a new place Bali fitted the best.
Bali an island of Indonesia ,popularly called as the land of Gods is the home of the Hindu minorities of the country.One of the most beautiful beach destinations in South East Asia, Bali has so many things to offer other than it's pristine beaches- Be it the rice terraces ,or the volcanoes or the age old temple or the massive waterfalls Bali will never cease to amaze you.
Now let me get started with the detailing of my trip.
Day 1 : Kuta
We started from our home in Bangalore for a midnight flight to Bali via Kua Lalumpur . When we reached Bali it was almost the afternoon.Since we were too tired of having the long flight from India ,we took rest for quite a long time in our hotel Park Regis Kuta.
Park Regis Kuta is a nice 4 star hotel with all the amenities one should ask for . We booked a pool villa for one night as it was the anniversary night for us and it was quite an affordable choice .
Later in the evening we went out to explore Kuta beach and the super happening night market close to it.
Kuta, located in the western part of Bali has one of the most popular beaches in Bali. The long stretch of night market in the Kuta-Seminyak beach road, the late night parties in the clubs and the super tasty foods offered by the restaurants and the beautiful yet affordable resorts make Kuta so loved by the tourists visiting Bali.
Day 2 : Kuta , Legian ,Seminyak
We stared our day by getting transferred to our new hotel, Kuta Central Park.We stayed in this hotel for the next 7 days.
The central park hotel offers a free shuttle to the nearby Kuta Beach, Legian beach and some big shopping malls around.Since already done with Kuta beach we took the shuttle to Legian beach. Legian beach can be called as a long extension of Kuta beach and is pretty similar to the latter.
Bali is best explored by bikes, so as soon as we found a good bike rental service ,we took a scooter(Scoopy) on rent for the next 7 days.We got a very good deal ;costing around 4/5 USD per day ,since the renting period was long enough (like a week).
We started exploring Bali in our cute little scoopy. Soon we rushed to have our perfect Balinese lunch, I chose a plate full of yummy Mee Goreng and Aaqib chose to have Nasi Goreng in a nearby small homely cosy restaurant in the nearby Kuta-Seminyak road. Both the dishes were so incredibly delicious and finger licking good.
Whole day we roamed around in the Kuta-Seminyak area until the dawn breaks. When we entered Seminyak beach the sun was just about to set. Seminyak beach is one of my favorite beaches in Bali.It is beautiful,long streched,full of party crowd,nice beach shacks,beautiful people here and there ...just a perfect place to relax for some time on the sands in fornt of some beach shack and have a sip in your chilled beer while watching the breathtakingly beautiful sun set . We had our dinner at Seminyak beach and came back to our hotel to have a good night sleep.
Day 3 : Padang Padang Beach,Suluban Beach and Uluwatu Temple
We started our 3rd day in Bali with a trip to Padang Padang Beach. It is a hidden gem near Uluwatu temple accessible through a number of steps (which passes through some caves ) which will take you down the beach.The sea green water and massive rocks standing in the ocean make Padang Padang beach one of the most scenecally beautiful beaches in Bali .
From Padang Padang beach we headed to Suluban Beach.This beach is not suitable for swimming as it is a surfers' only beach.
Near the Suluban beach you will find the Single Fin Cafe, one of the mot famous cafe's in Bali . The view of the turquoise blue ocean from this cafe is just breathtaking. We suggest to visit this cafe to have a drink and some light snack while enjoying the amazing view of the sea water below.
After having lunch in the Single Fin cafe we went to visit Uluwatu Temple. Bali is known as the island of the God's.Uluwatu temple was one of the famous ones situated over a cliff by the sea.This temple and its premises are rulled by the mischievous monkeys .Please take care of your wallet,cap and sunglasses when you are inside.Monkeys can snatch them anytime.We request you not to feed or disturb the monkeys to be safe.Short dresses are not allowed inside the temple.Both ladies and gentlemen wearing short clothes have to put on a long lungi like cloth offered at the temple entrance.
Uluwatu is a beautiful temple built in traditional Balinese way ornamented with Hindu Gods snd statues.The main worship hall is not open for tourists though.Only pujaris are allowed to go inside.
Just before sunset inside the temple traditional Barang dance is performed which is a treat for the eyes.Sunset from the cliff temple is said to be a mesmerising view to watch.But unluckily it was a bit cloudy that day so we could not manage to get a good view.
We came back to our hotel later that evening and called it a day.
Continues to Part 2 ...
To know more about me and my trips follow me on Instagram -
www.instagram.com/urban_nomad90/