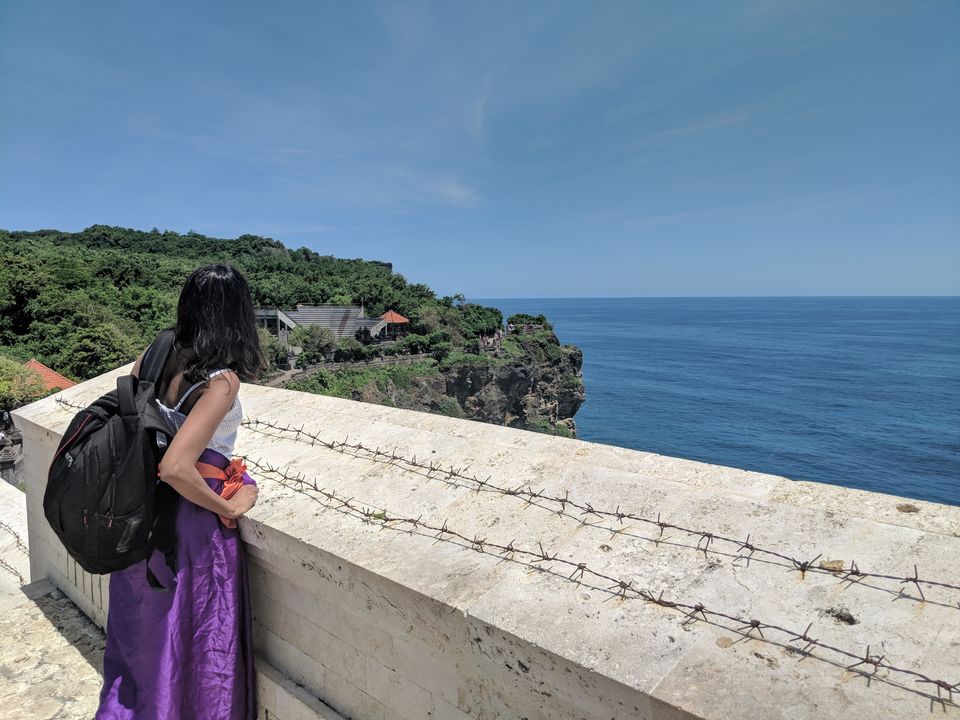 This was our 10th trip together since our marriage and also our first-anniversary trip. Ruchi and I wanted to travel to a place which is relaxing, at the same time is a traveller's paradise. Bali was on top of our mind as it has some of the best beaches, beautiful Sunsets, Sunrises, Temples and most importantly the private pool resorts at affordable prices.
Anybody who thought an international trip would be out of budget should definitely have Bali in their itinerary. In case you are unaware, 1 INR = approx 200 IDR, which makes things little cheaper when compared to India.
Places to visit:
There's a lot of places to explore and we would suggest one should go for at least 10 days to explore most of Bali or that may not even be enough. We were travelling only for 5 days, so we had to plan well in advance.
Kuta and Seminyak - Most of the travelers stay in Kuta or Seminyak but it is very touristy and commercial.
Ubud - Ubud is the most visited place as it has got the best of Bali - the rice terraces, private resorts, bali swing, waterfalls. North and East Bali can be visited as day trip
Uluwatu - Uluwatu is famous for its cliff top view and the pristine beaches. It's a surfers paradise as well. And how can we forget the Uluwatu temple.
Gilly Islands - Gilly islands are a group of 3 islands - Gilli Trawangan, Gilli Meno and Gilli Air, characterized by sandy beaches fringed with palm trees. Gilli Trawangan island, the most visited island is the largest of the three and is famous for parties. It is also said to have the world's cheapest and safest places to learn diving.
Nusa Penida - It is a relatively less traveled and the island is extraordinarily beautiful. If you need more of beaches, one may choose to go to Nusa Penida
Canggu - It's famous for hipsters cafes, night life, yoga studios. It is also one of the prime surfing locations in Bali
There are other places like Northern Bali and East Bali which can be explored from Ubud itself as a day trip.
Since, we had just 5 days, we choose to stay in Uluwatu and Ubud as we didn't wanted a crowded place, neither was party in our mind.
Itinerary:
Day 1 - Reach hotel by 3 PM, Go for sunset at Uluwatu temple. Take rest.
Day 2 - Pandawa beach & Suluban beach in first half. Take a taxi and go to Tanah lot for sunset. Drop at Hotel in Ubud
Day 3 - Sunrise trek to Mount Batur, Kintamani. Visit Tegalalang rice terrace in evening. Explore Ubud market at night
Day 4 - Bali swing. Get massage in the evening and explore local Ubud market
Day 5 - Check out from hotel
Trip cost for two: INR 84,000
Flight for two - INR 36,000 (from Kolkata)
Hotel - INR 19,000
Uluwatu Breeze village – INR 4,000 for 1 night
Donald Home Stay (Ubud) – INR 1,500 for 1 night
Bije Suite Villa (Ubud) – INR 13,500 for 2 nights
Visa - Nil. Indians get Visa on Arrival for 30 days at no cost
Taxi - INR 4,500
Shopping - INR 4,000
Food - INR 7,500 (includes floating breakfast on one day, anniversary arrangement by hotel)
Mount Batur Sunrise trek - INR 5,000
Bali Swing entry fees - INR 5,000
Other charges - INR 3,000 (Scooter for 2 days, entry tickets etc.)
One can actually save a significant amount on hotels while they visit Bali. We wanted to stay in a Private Pool villa for at least a couple of days and hence, we ended up spending a little more. But, let me tell you, it was totally worth it. Here's the blog on our stay at Bije Suite Villa, Ubud.
The Journey
The start of the trip was not that great. We had midnight flight at around 1 AM which got delayed and we missed our connecting flight from Kuala Lumpur. We had to wait at Kuala Lumpur airport for almost 4 hours for our next flight and finally reached Bali around 7 PM. Our driver, Eka was waiting for us. By the way, we loved the services of Eka as he is very professional and would definitely recommend it to everyone. He can be reached out at +62-821-4452-0008.
We checked in to our hotel and had dinner at a nearby restaurant. We had some fun time in the pool and then went off for sleep.
We woke up early around 7 AM as we had a lot to explore in Uluwatu. We couldn't visit anywhere the last day due to the delayed flight and so the early morning was the call for the day.
We rented a scooter from the hotel itself at INR 400 and explored some of the best beaches.
First was Suluban Beach, which is very famous for Surfing. It's actually called the Surfer's paradise and is one of the unique beaches concealed by limestone formations and can be accessed by 10 min walk.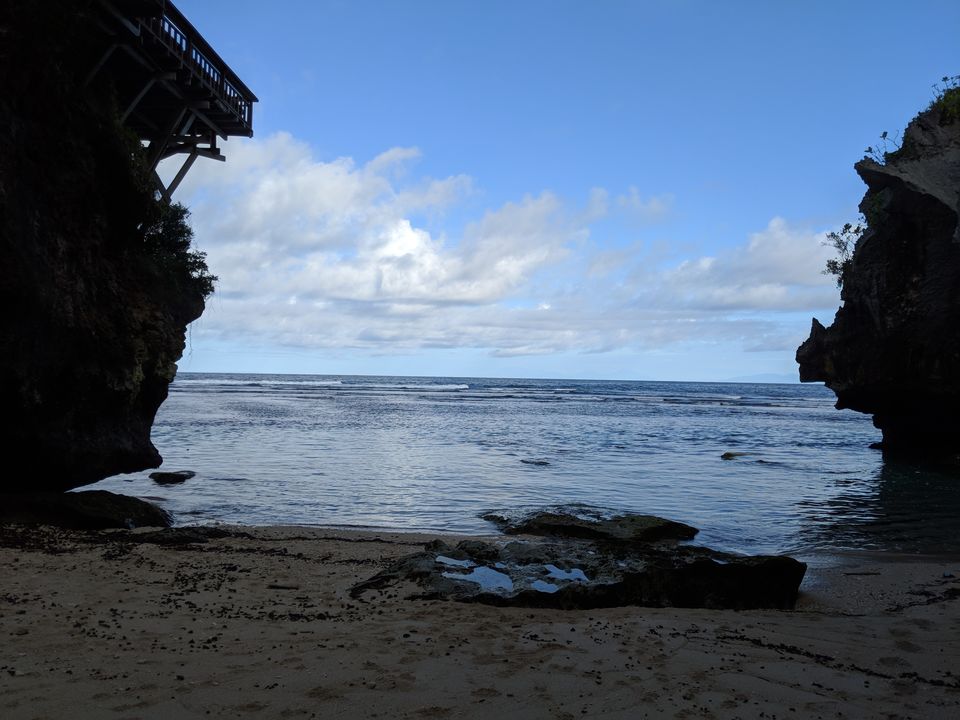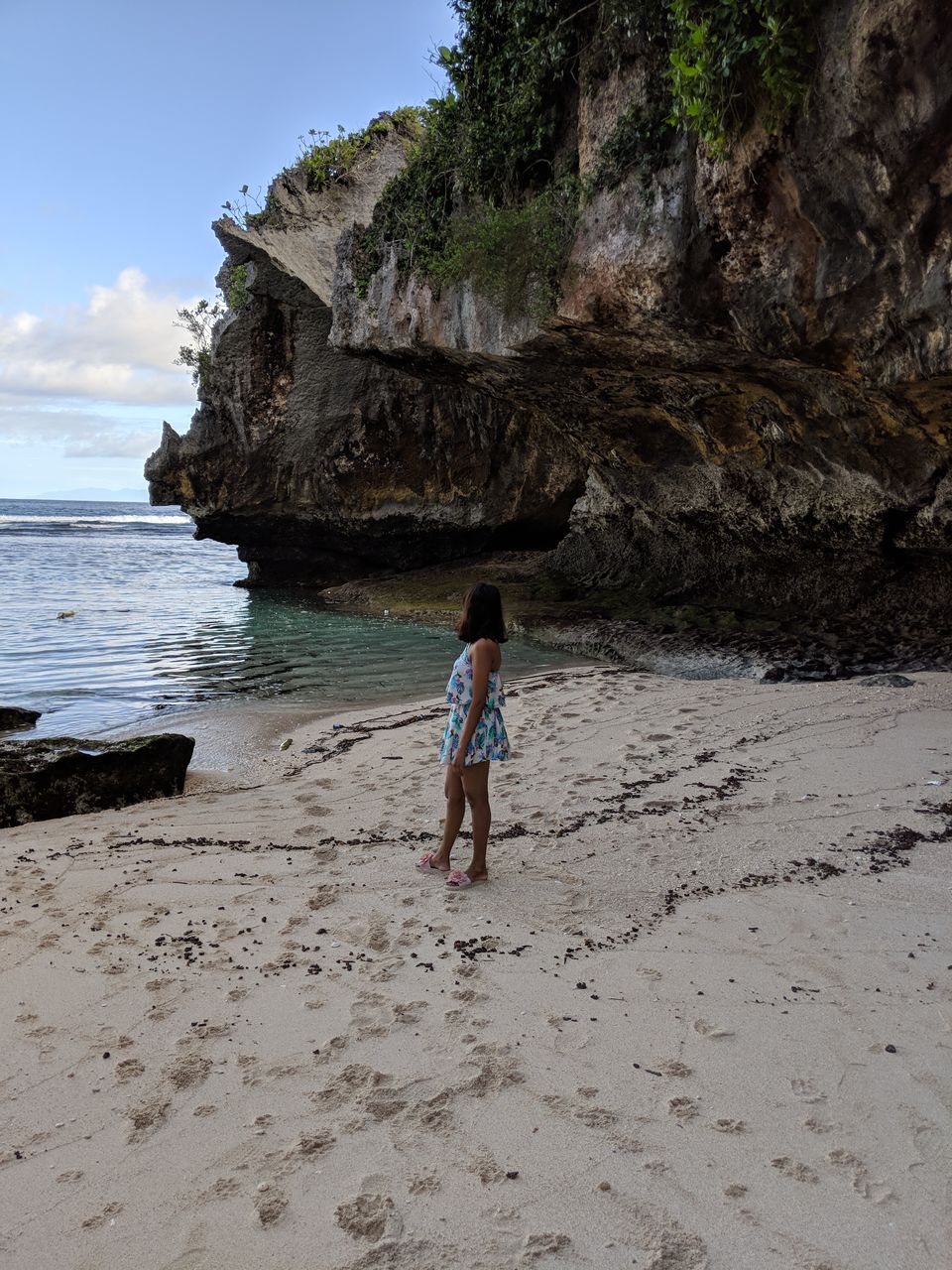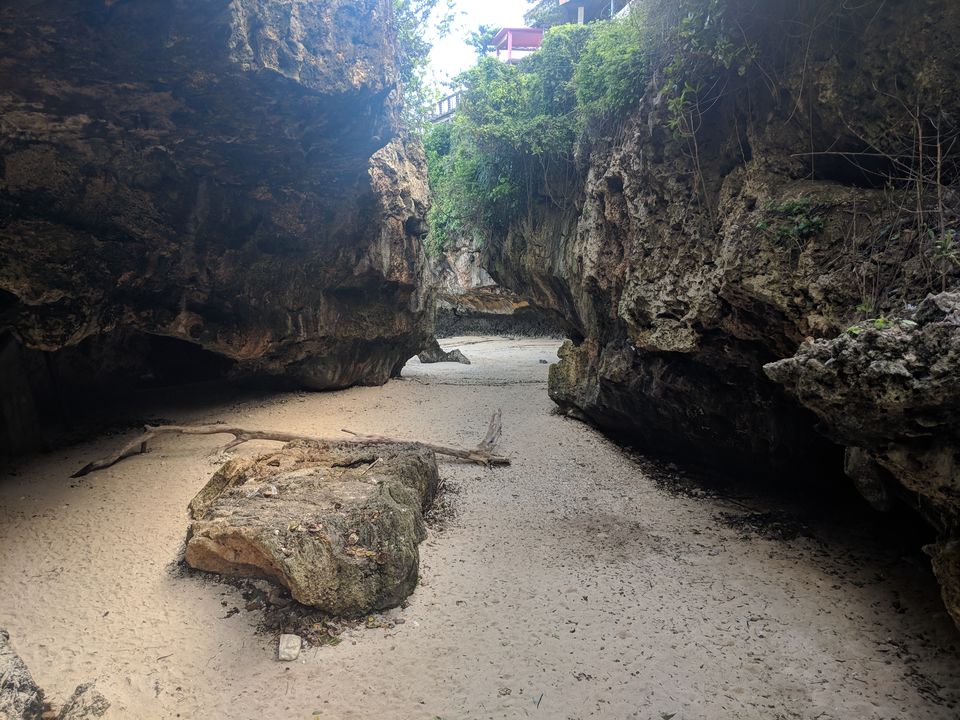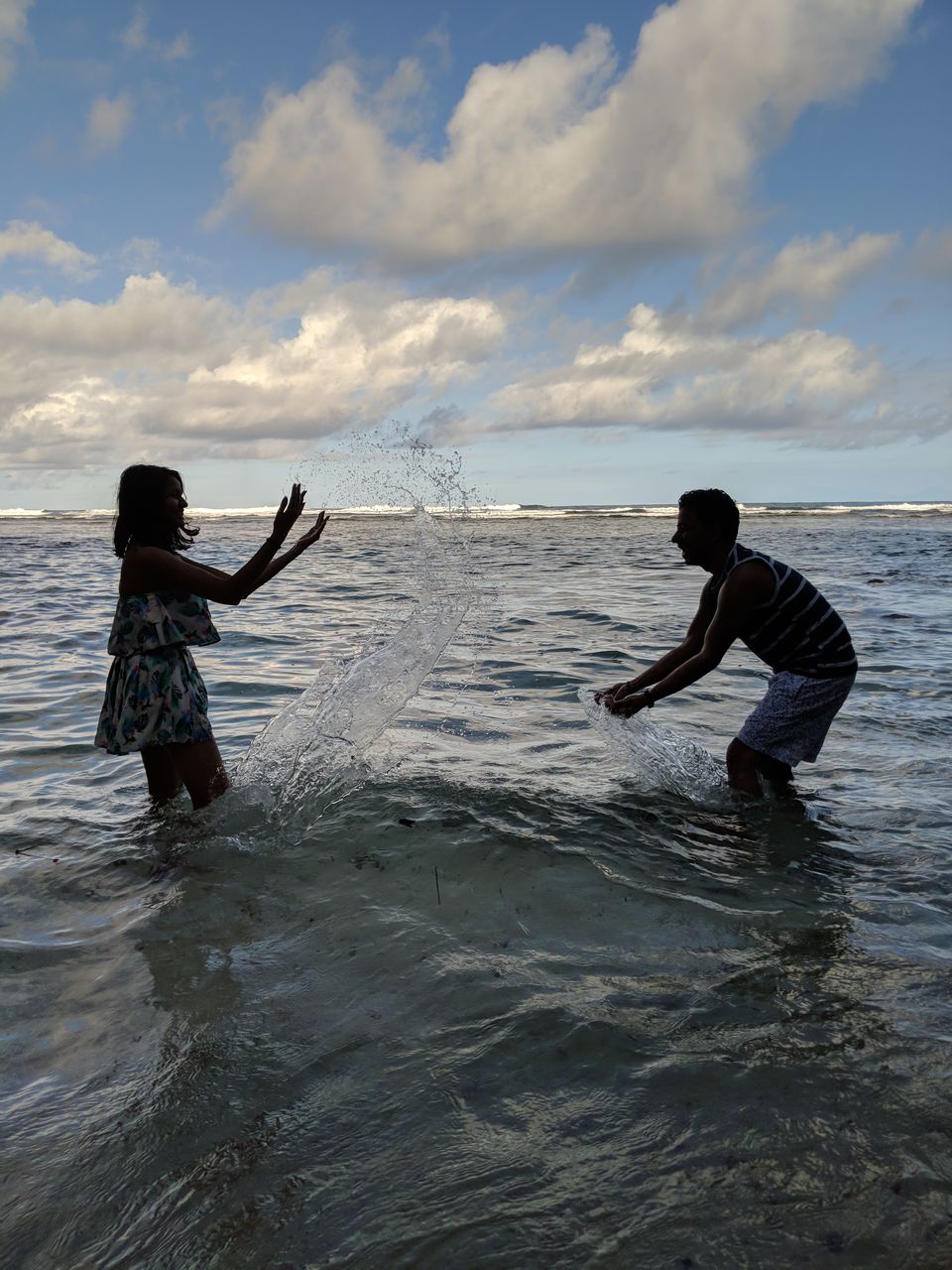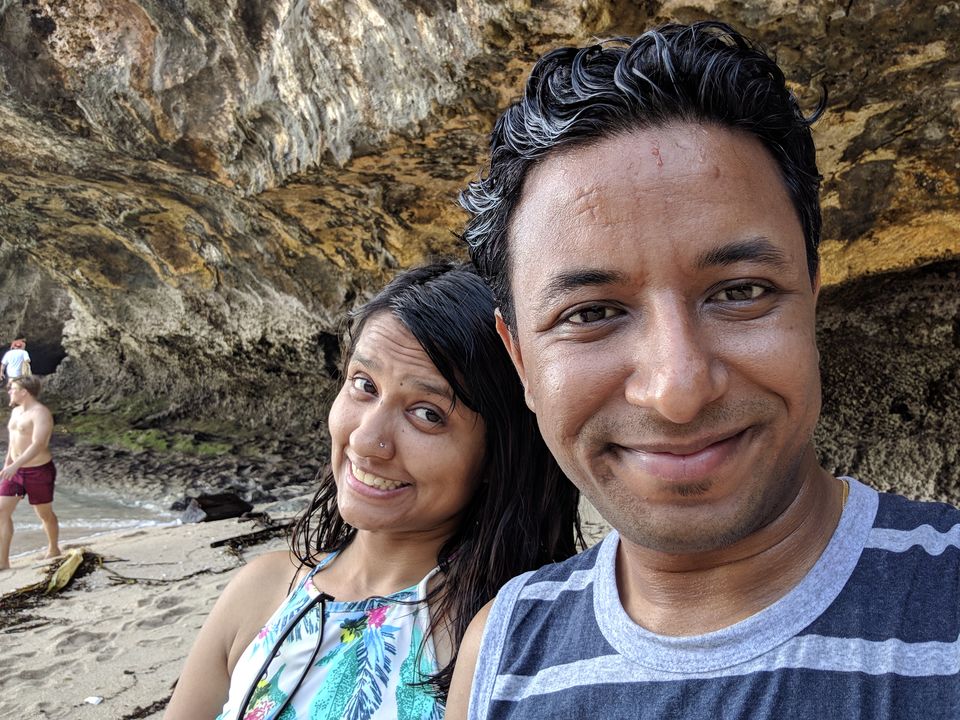 We went back to the hotel from the scrumptious complimentary breakfast and let me tell you, it was one of the best breakfast we ever had. If would definitely recommend Uluwatu Breeze hotel just for the wonderful breakfast.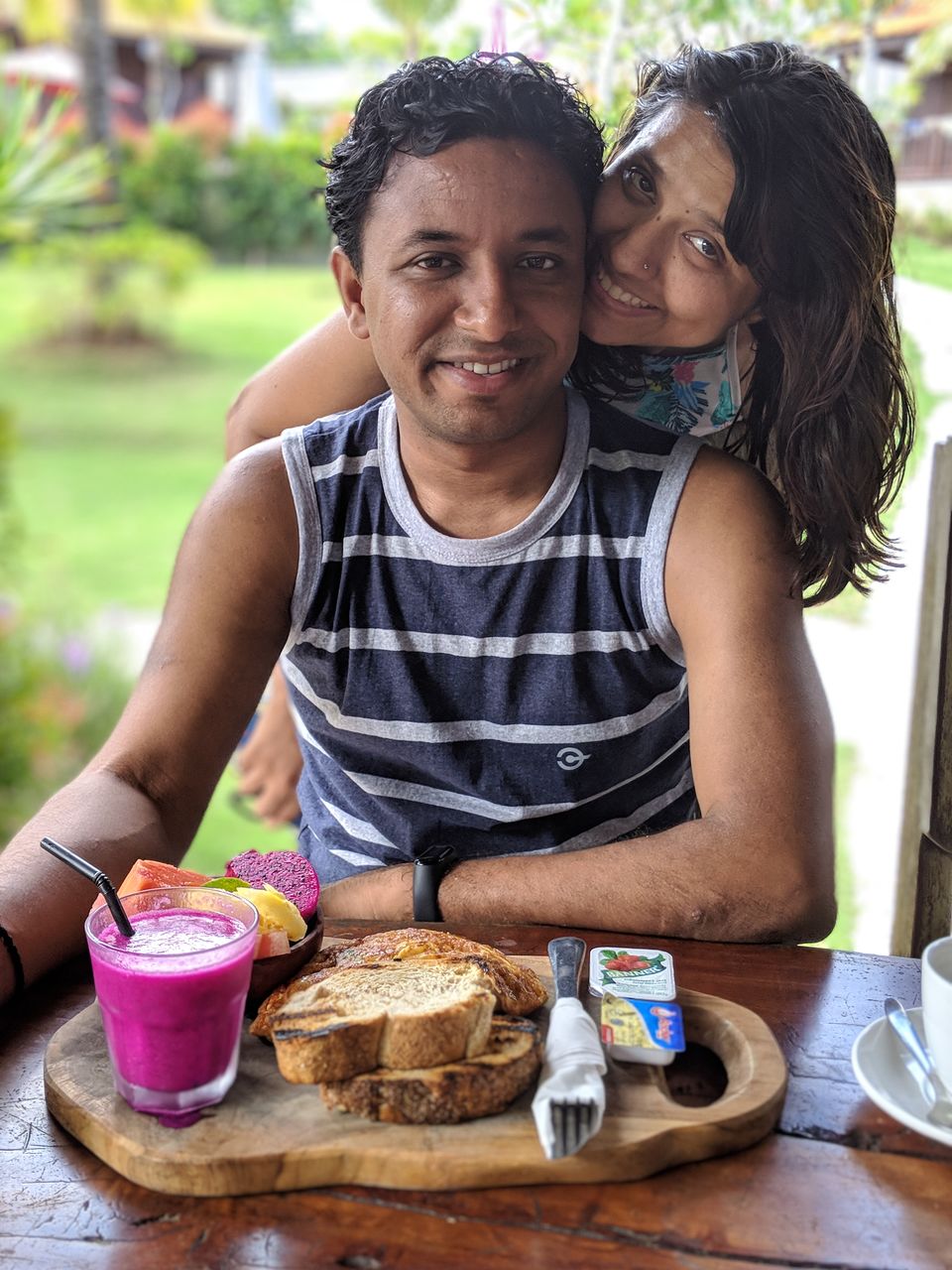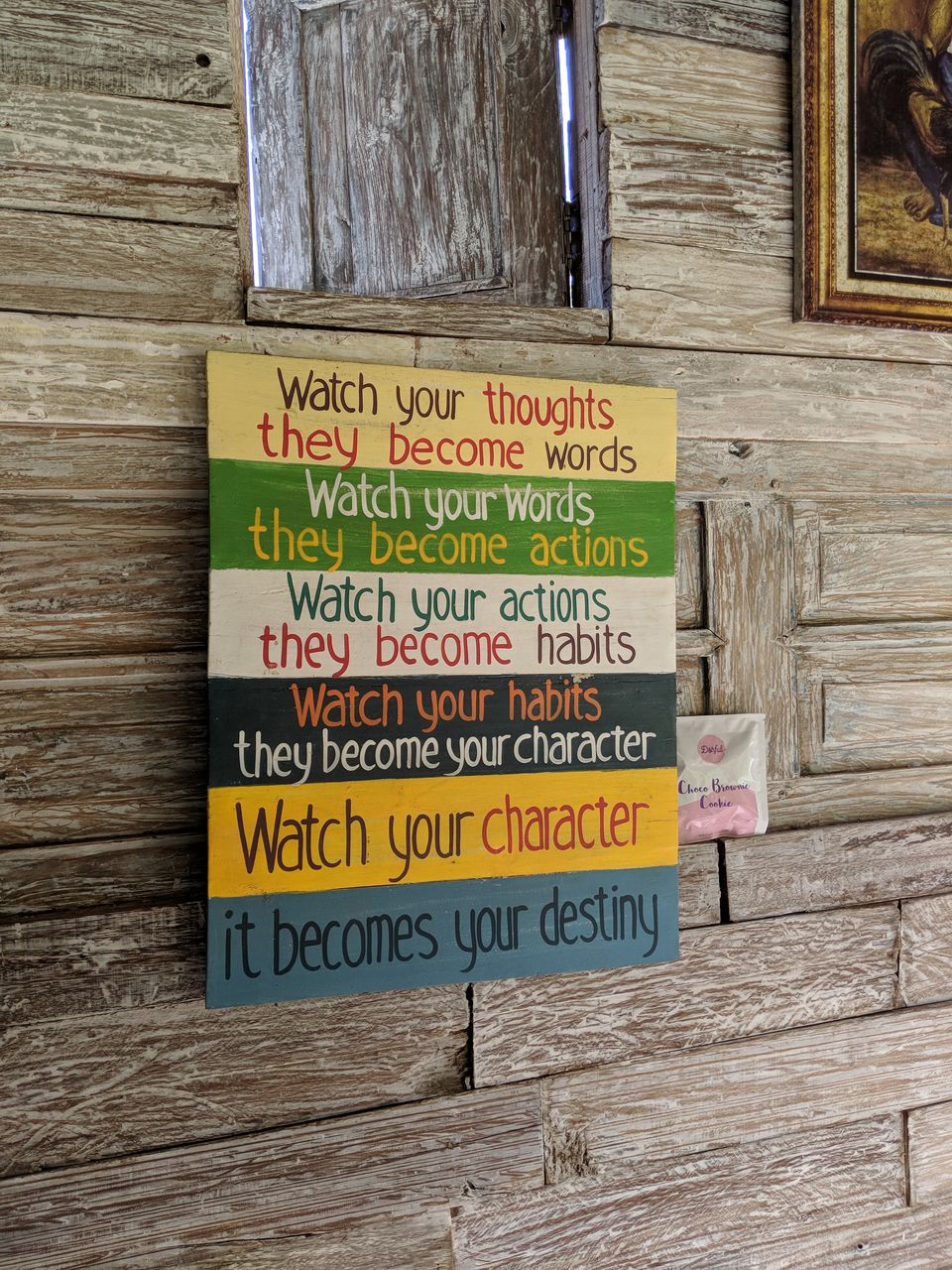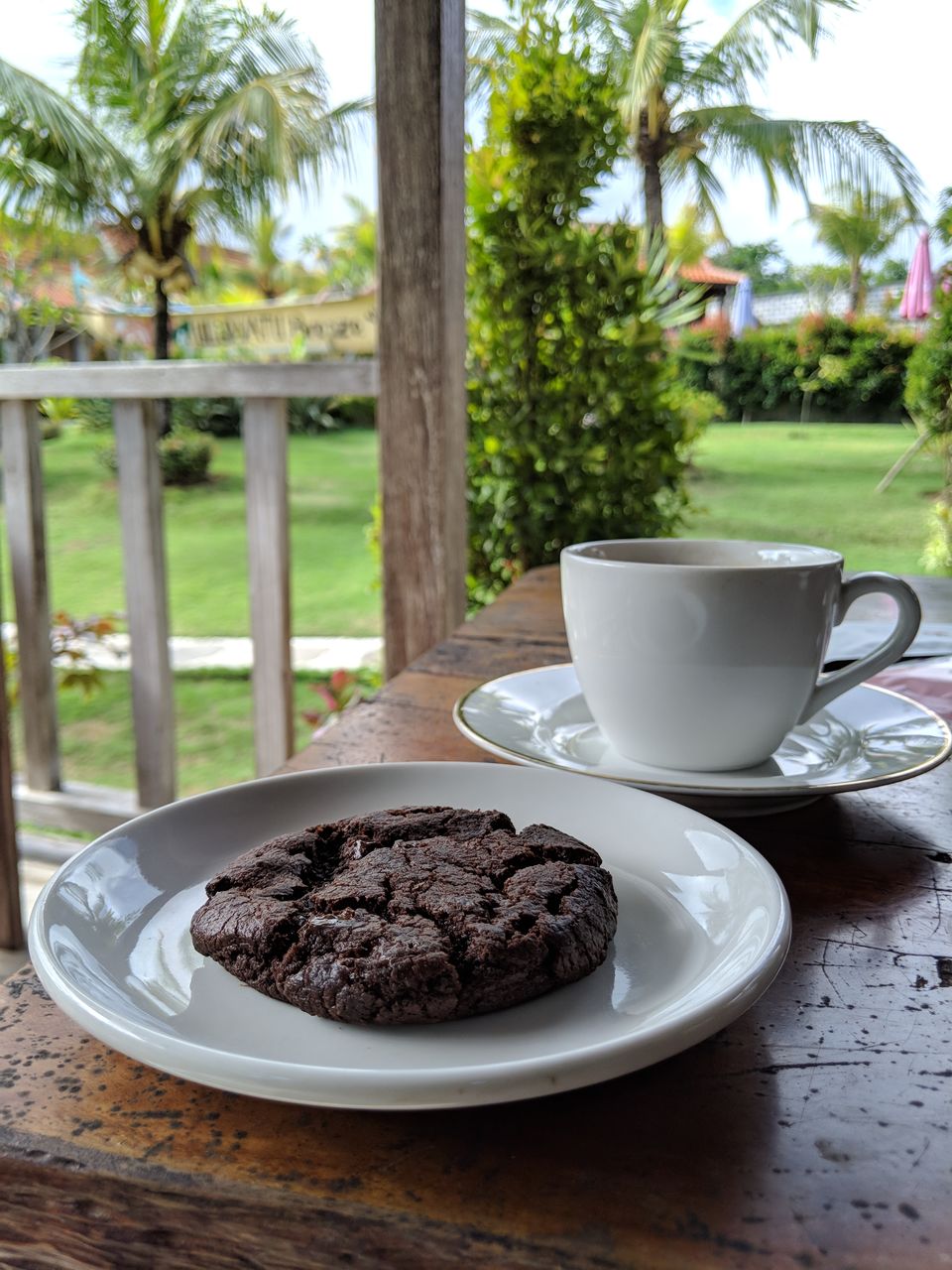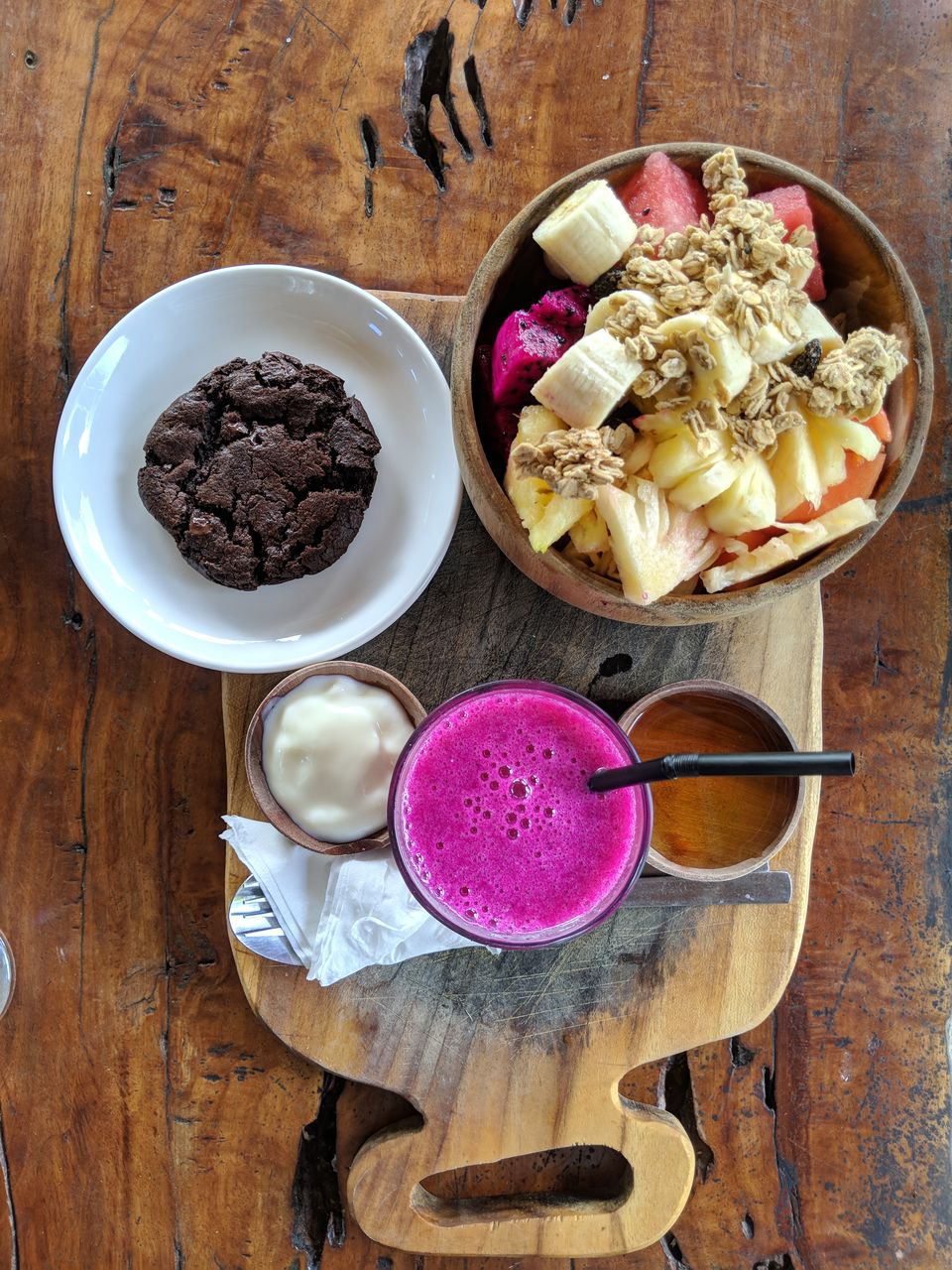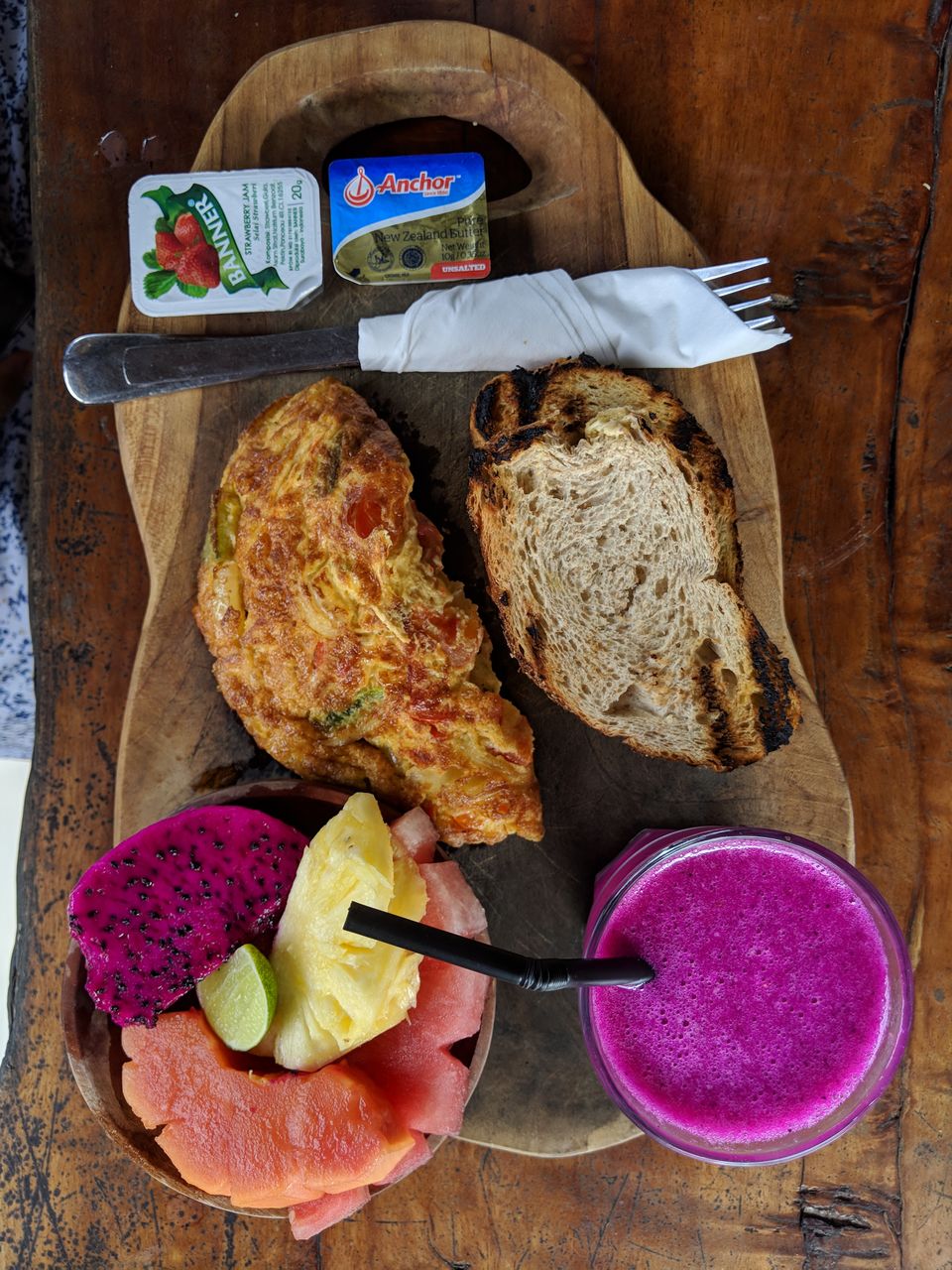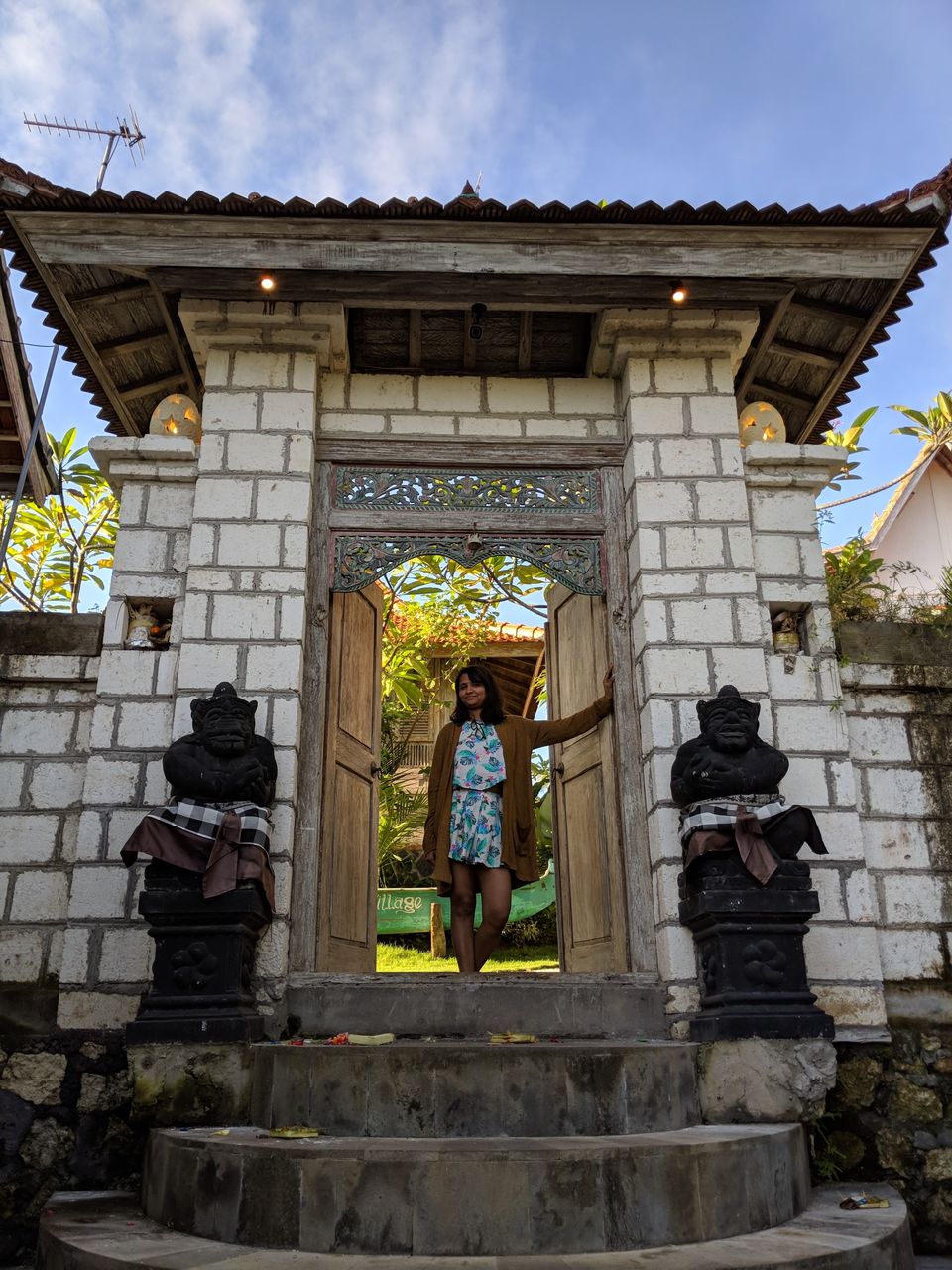 After finishing our breakfast, we headed towards the Padang Padang beach, another beauty. We leave you with few pics to decide for your self.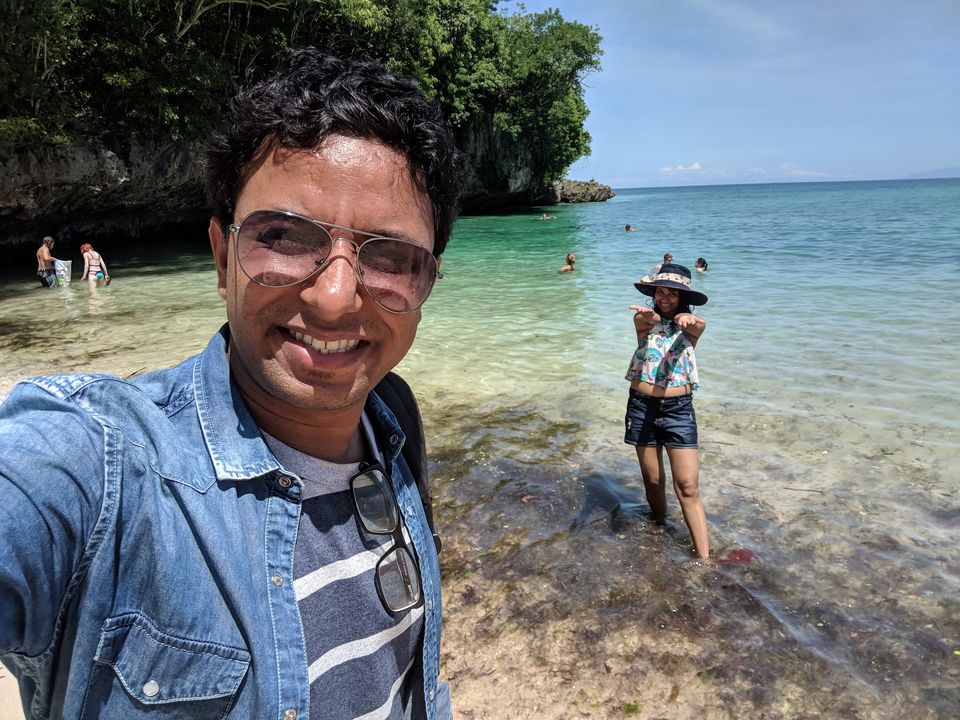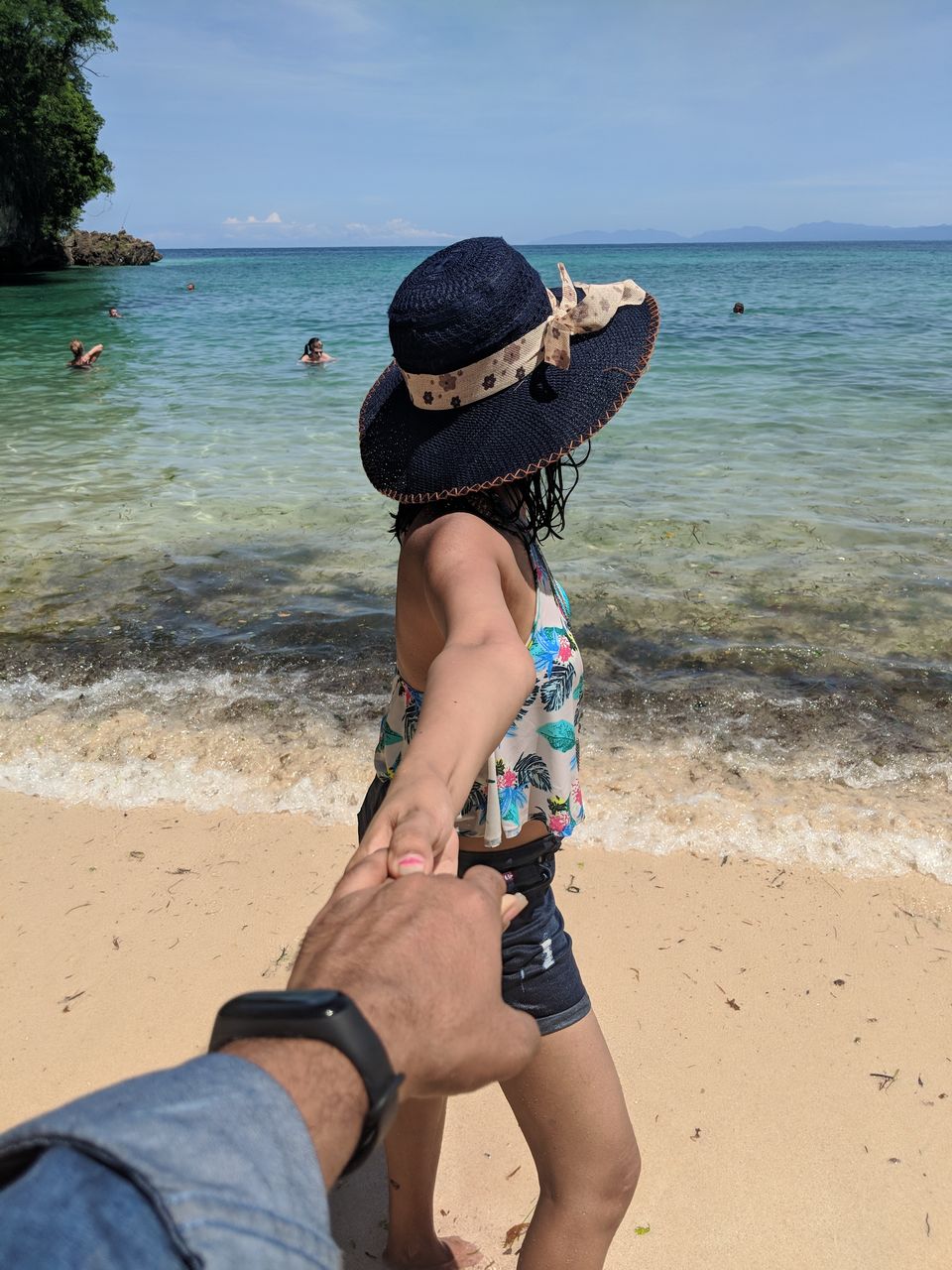 We came back to our resort once again. Our driver - Eka was supposed to pick us at 2 PM and we still had some time, so we choose to visit the famous Uluwatu temple. Uluwatu temple is one of the six key temples believed to be Bali's spiritual pillars and is a Balinese Hindu temple. It is located on the edge of a cliff and the view is spectacular. One can visit the temple for the Sunset and can enjoy the Bali's most iconic art performances, the Kecak fire dance which starts at 6 PM. We wanted to visit the last day but couldn't due to delayed flight.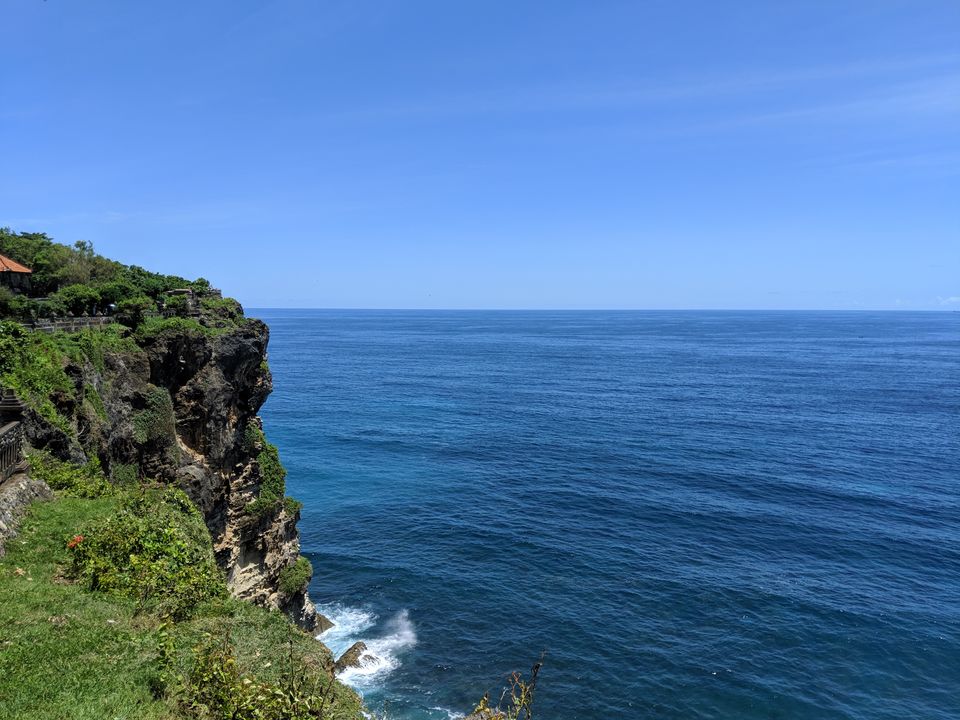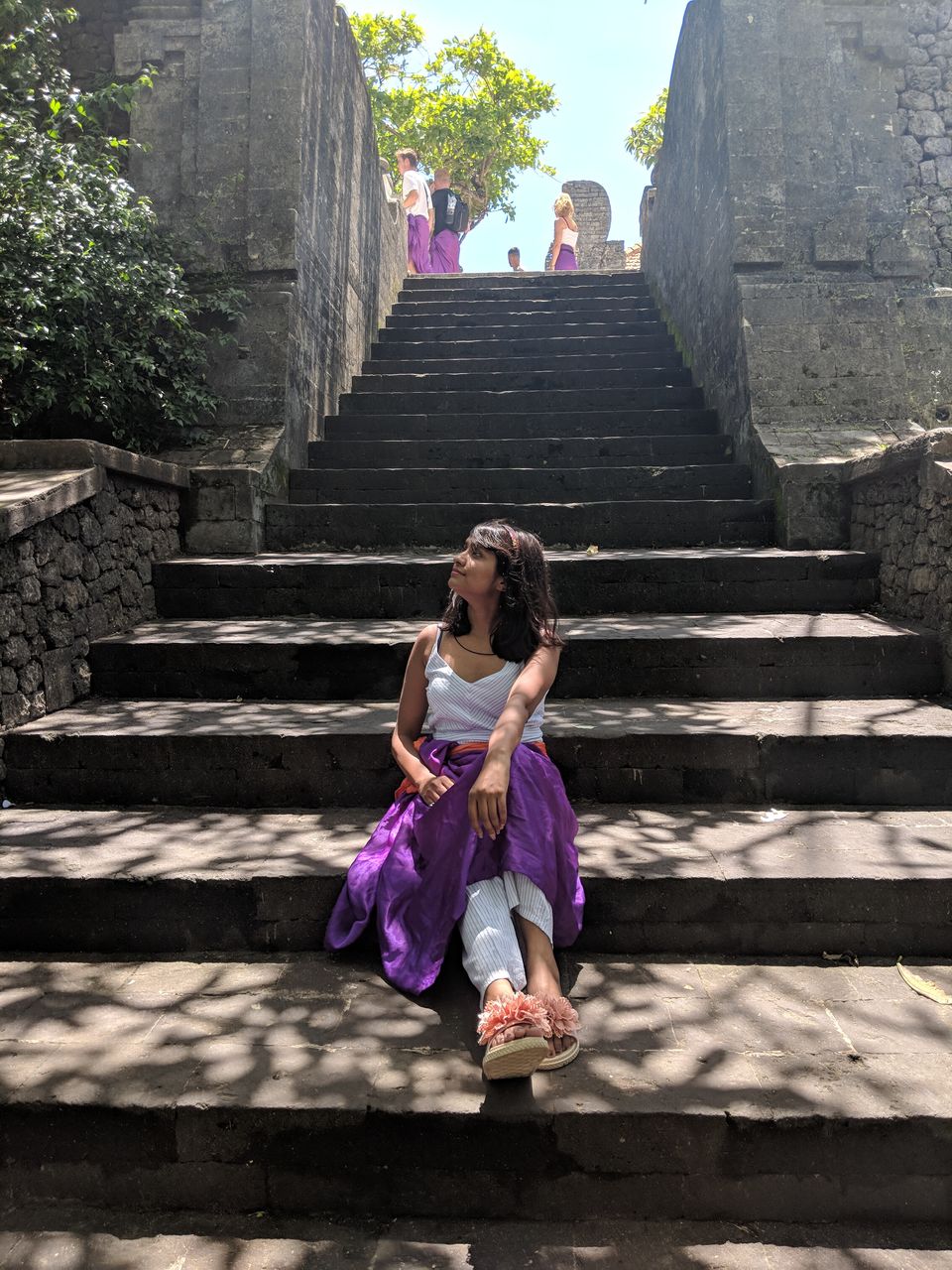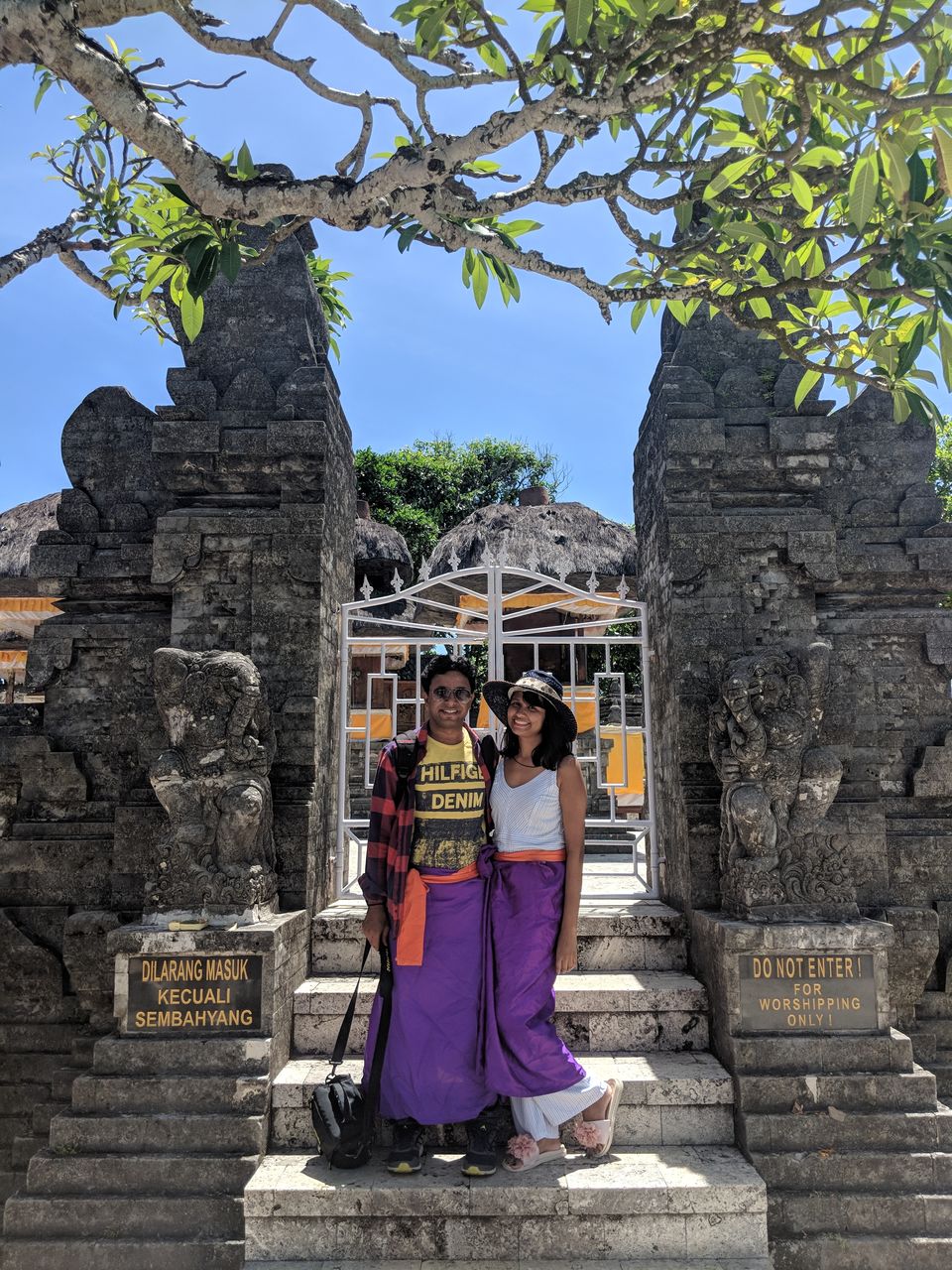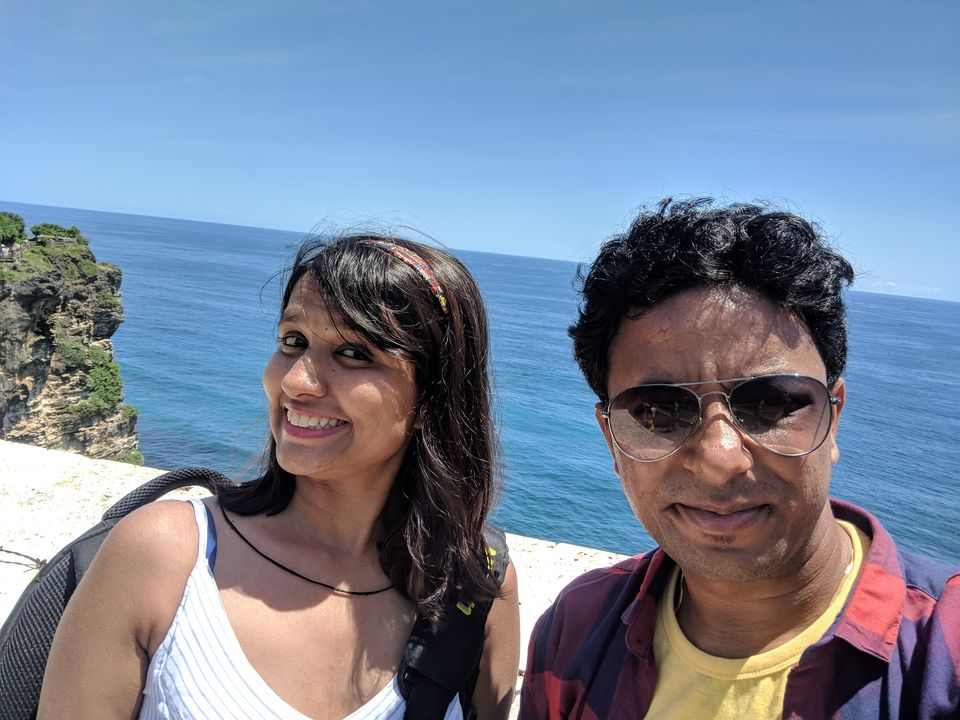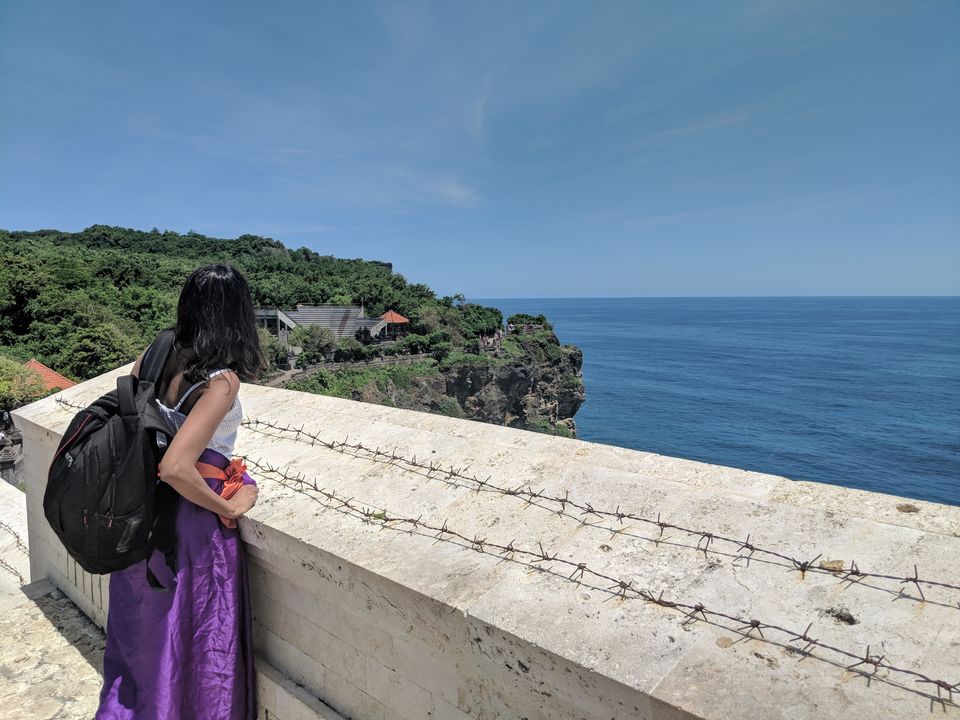 After checking out from our Hotel, we headed for our next destination - Tanah Lot. It took almost 2 hours to reach Tanah Lot. Tanah lot temple is one of Bali's most important landmarks, famous for its beautiful Sunset backdrop.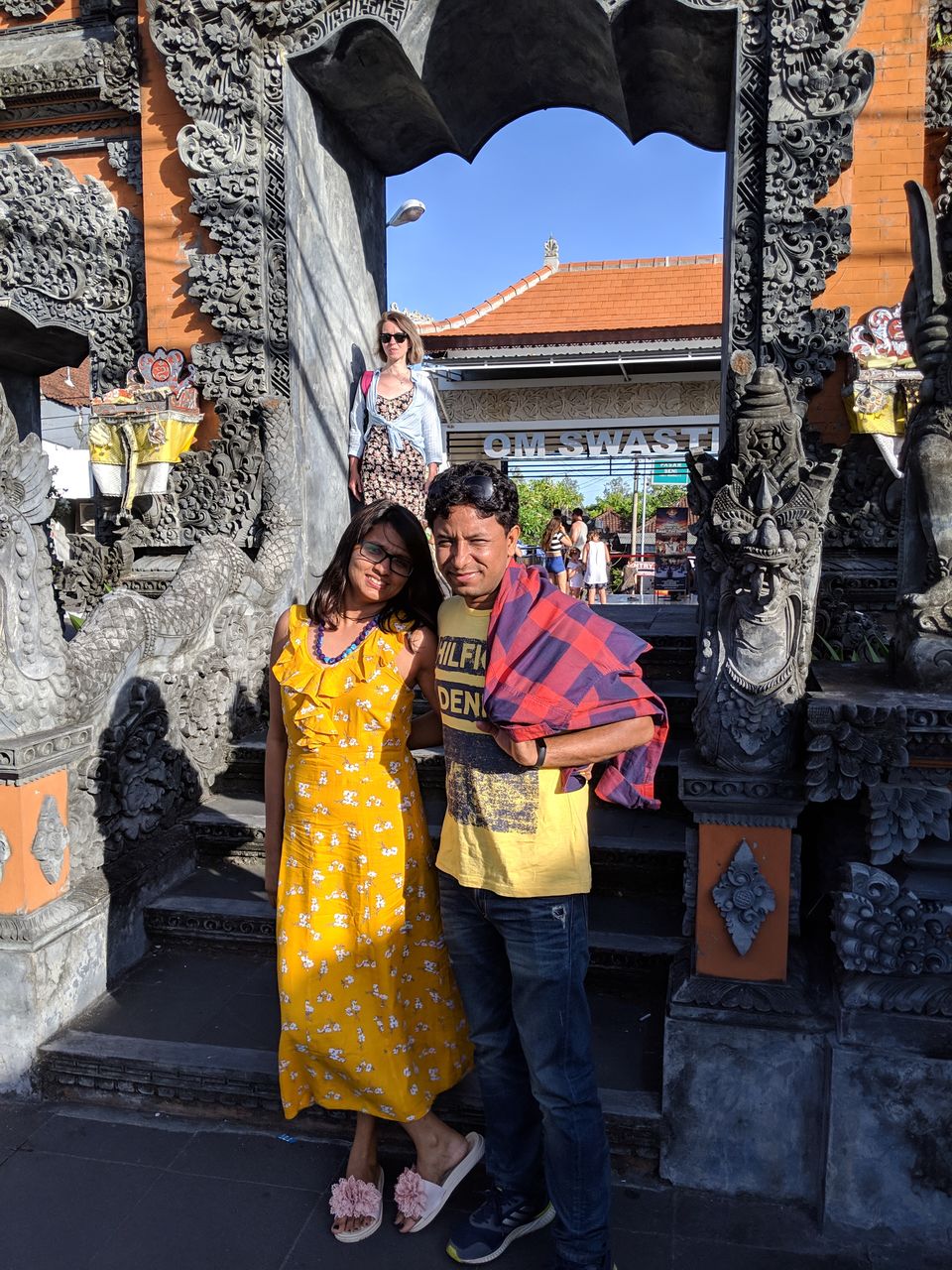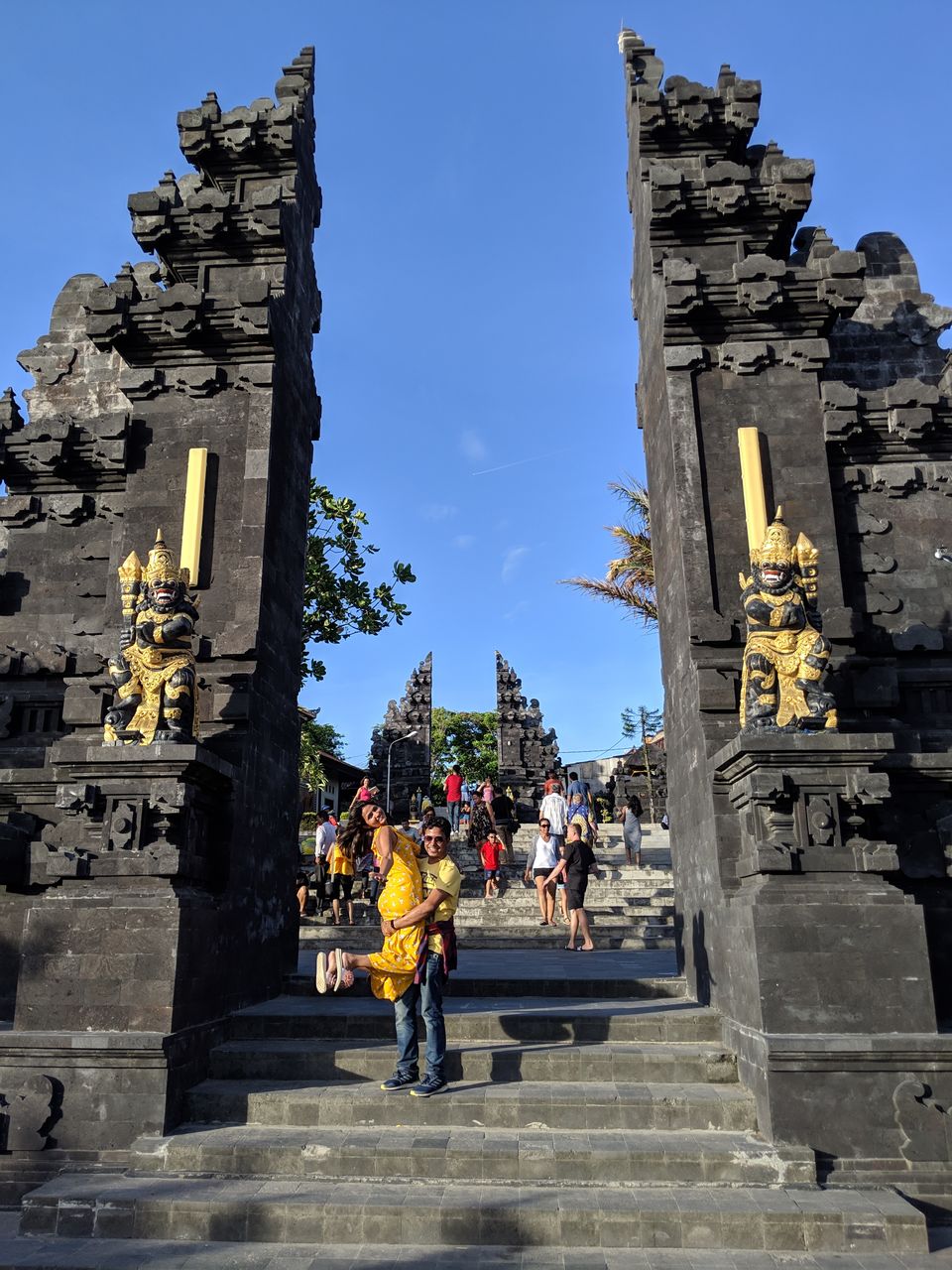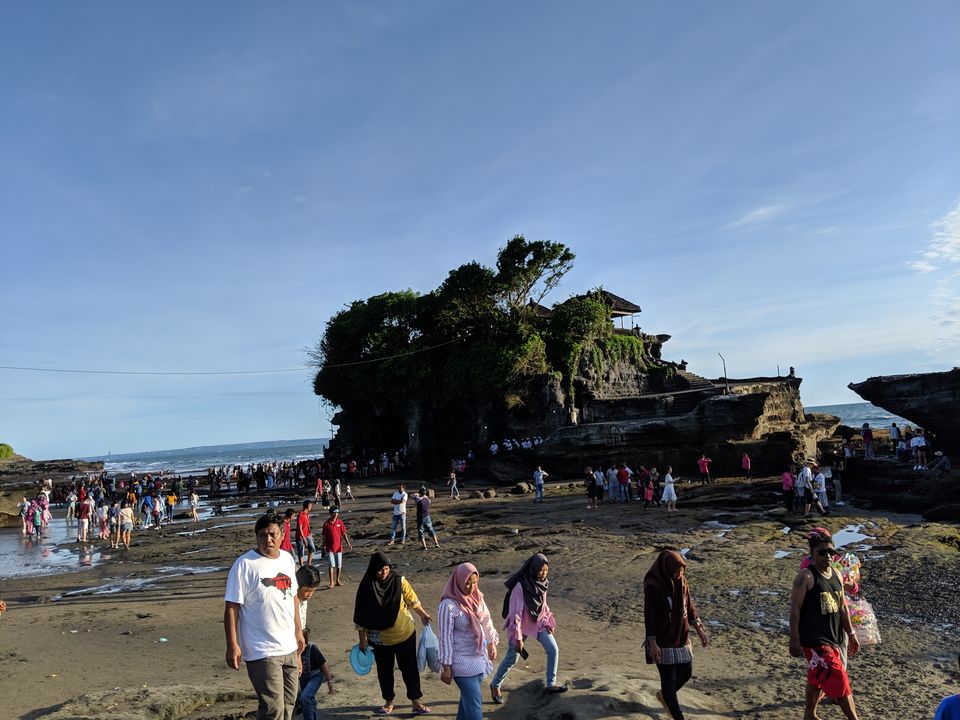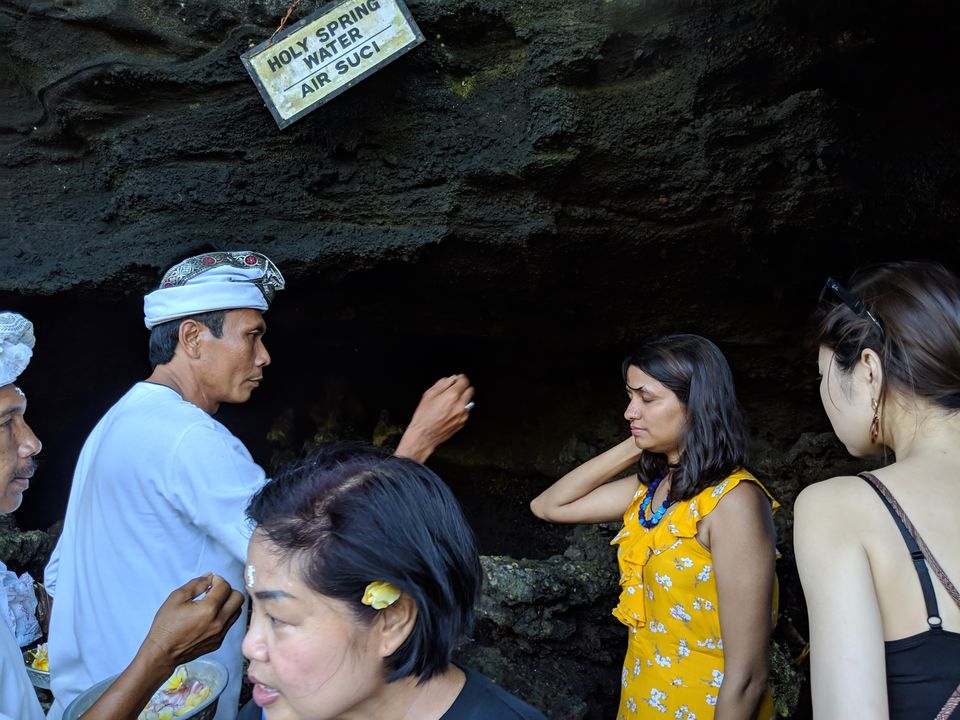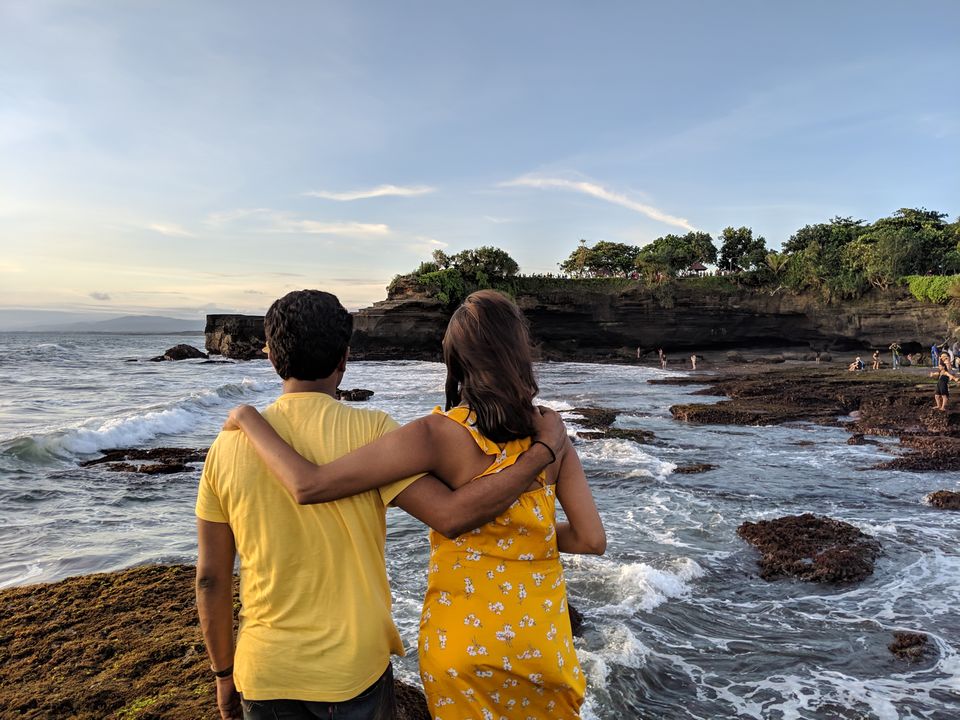 We left around 6:30 PM for our hotel - Donald Home Stay in Ubud. It took us another 2 hours to reach our hotel. The hotel is located at the centre of Ubud and you would find a lot of restaurants around. It is a decent budget hotel with a swimming pool. We wanted to stay in a private pool resort in Ubud and so choose to stay here for just a night as we had our Sunrise trek to Mount Batur early next day.
Day 3: 2 AM and we were already awake all excited for our trek. Yeah, we woke up that early the next day as we had heard and read a lot about the Sunrise at Mount Batur and I and Ruchi were really excited about it. As usual, Eka was waiting outside our hotel and we left at 2:30 AM. Eka introduced us to the guide at the base location and we started our trek around 4:15 AM.
It was really dark when we started walking and the initial stretch was easy. As we kept going, it started getting difficult as the route became rocky and suddenly we realized there was no route at all at some places, as we climbed through a few rocks. We would say it's a medium level trek. But, once we reached the top, the view was so mesmerizing and breathtaking. We kept looking at the changing colour of the sky and we just sat there for some time looking at the beautiful Sunrise. We realized all the effort put in the trek was totally worth it. We were so engrossed seeing the view that we even forgot to take pictures. The guide in the meanwhile had prepared breakfast for us, when we realized that we should click some pictures and here are a few of them.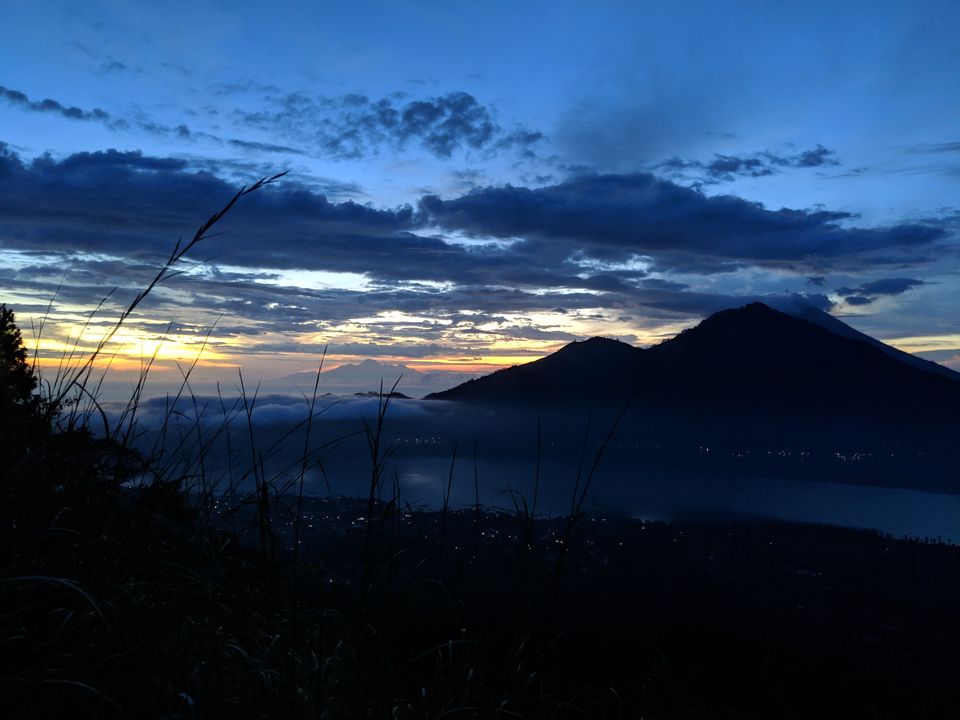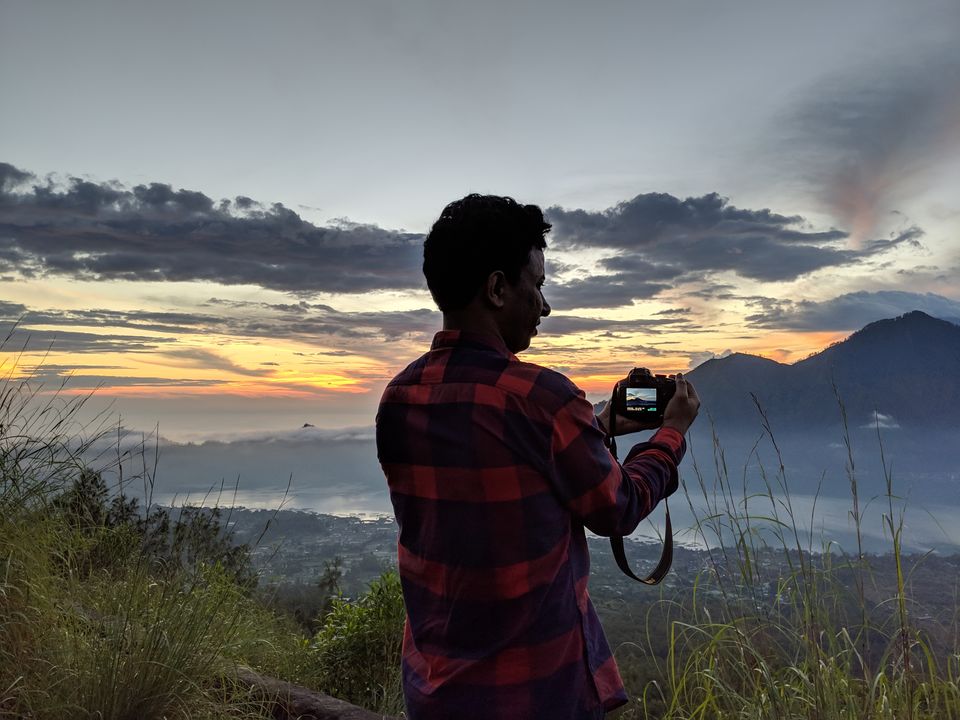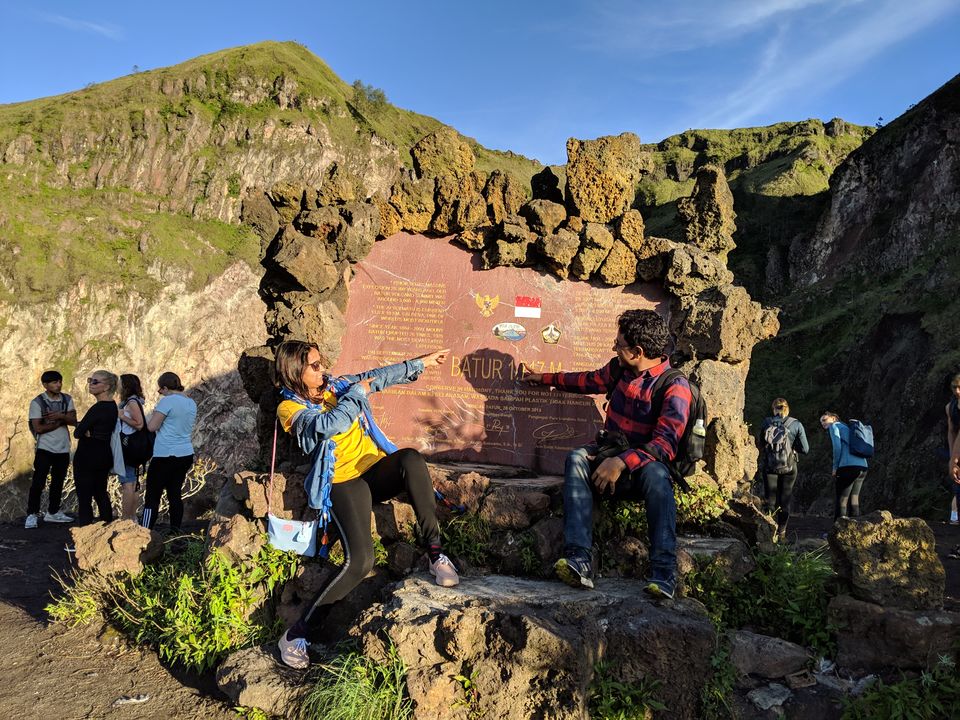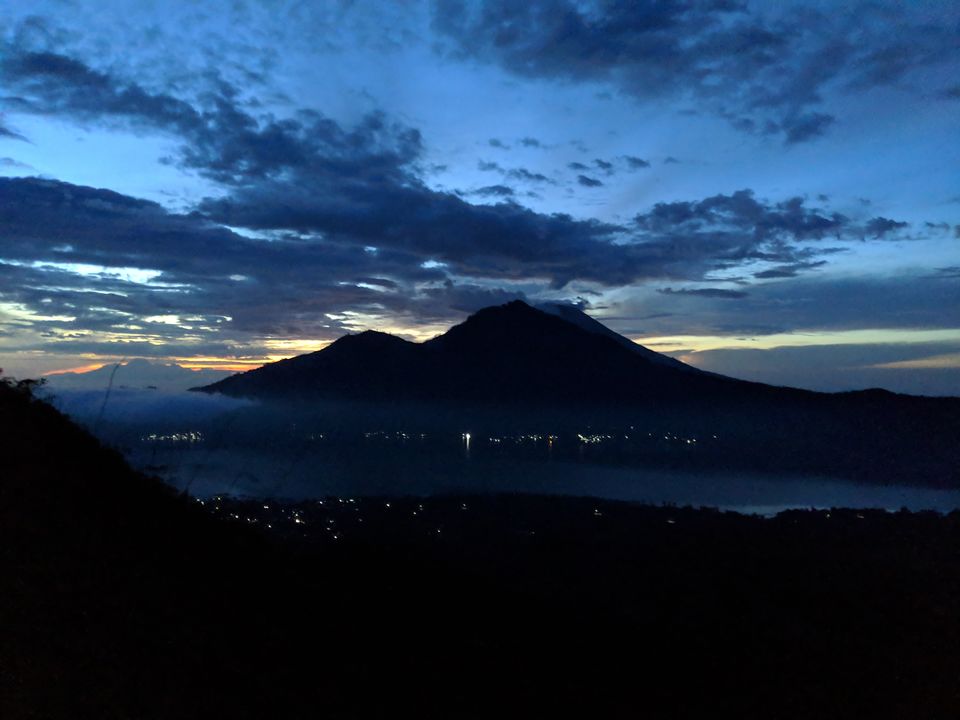 We started descending at around 7 AM and reached our base at 8. We came back to our hotel at 10 AM, all tired. We wanted to just fall on the bed but then we had to move to our Private Pool Resort at Bije Suite Villa. But before that we had our complimentary breakfast, yes Donald has a complimentary breakfast as well at that cost and it's pretty decent.
We reached our resort at 11:30 AM and the resort guys were kind enough to give us an early check-in. The moment we entered the resort, we were so wowed by seeing the room setup, all designed for the perfect second honeymoon????. The resort was beautiful that it deserves a blog of its own and we won't disappoint you. It should be up in about 10 days and we would add a link here. You may also subscribe /follow our blog for an update.
We spent the next few hours recharging ourselves with some sleep, after the Sunrise trek. By the time we woke up, it was already 4 in the evening and we choose to visit the beautiful Tegalalang Rice terrace. We rented a scooter for 2 days at 400 per day from a nearby shop. Tegalalang rice terrace was almost 15 km from our resort. It's one of the most beautiful attractions of Bali, renowned for its rice paddies. There are a lot of photo spots in the rice terraces where tourists have to pay to get the photos clicked, though the charges are nominal. There are few small swings but don't get confused with the famous Bali Swing, try these swings only if you don't have Bali Swing in your itinerary which we feel should not be missed. Moreover, there are a few art kiosks and cafes which one can explore, don't forget to bargain at these art kiosks.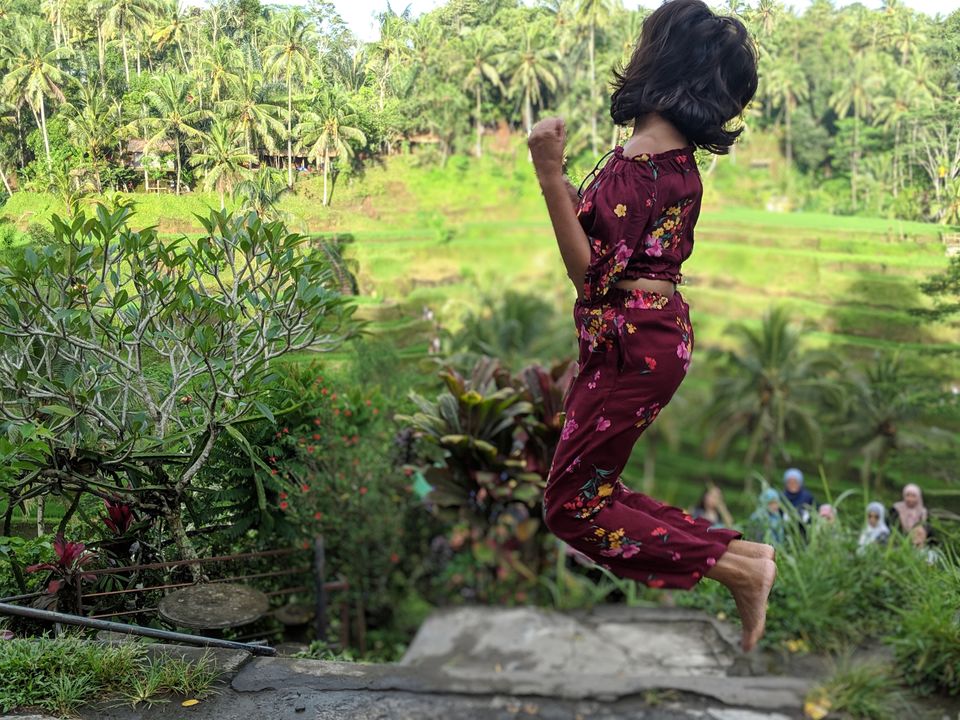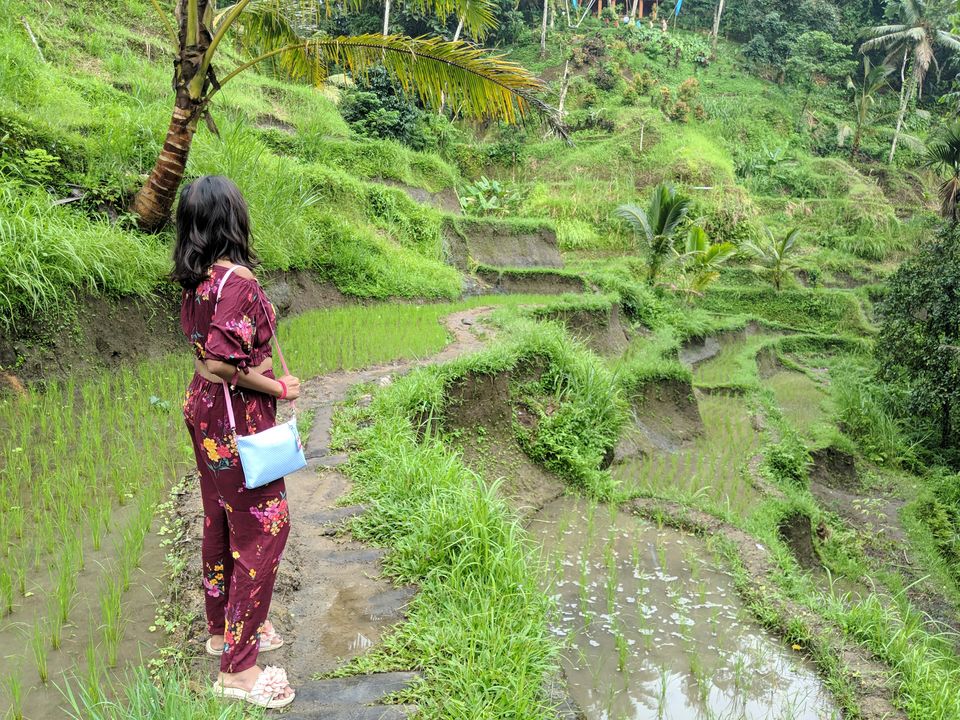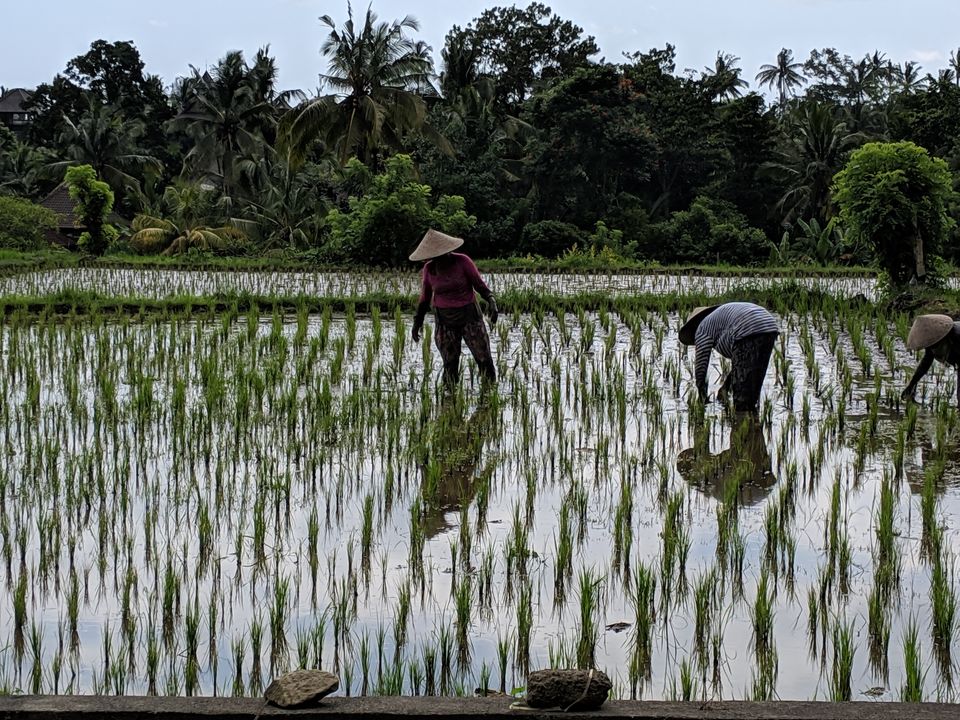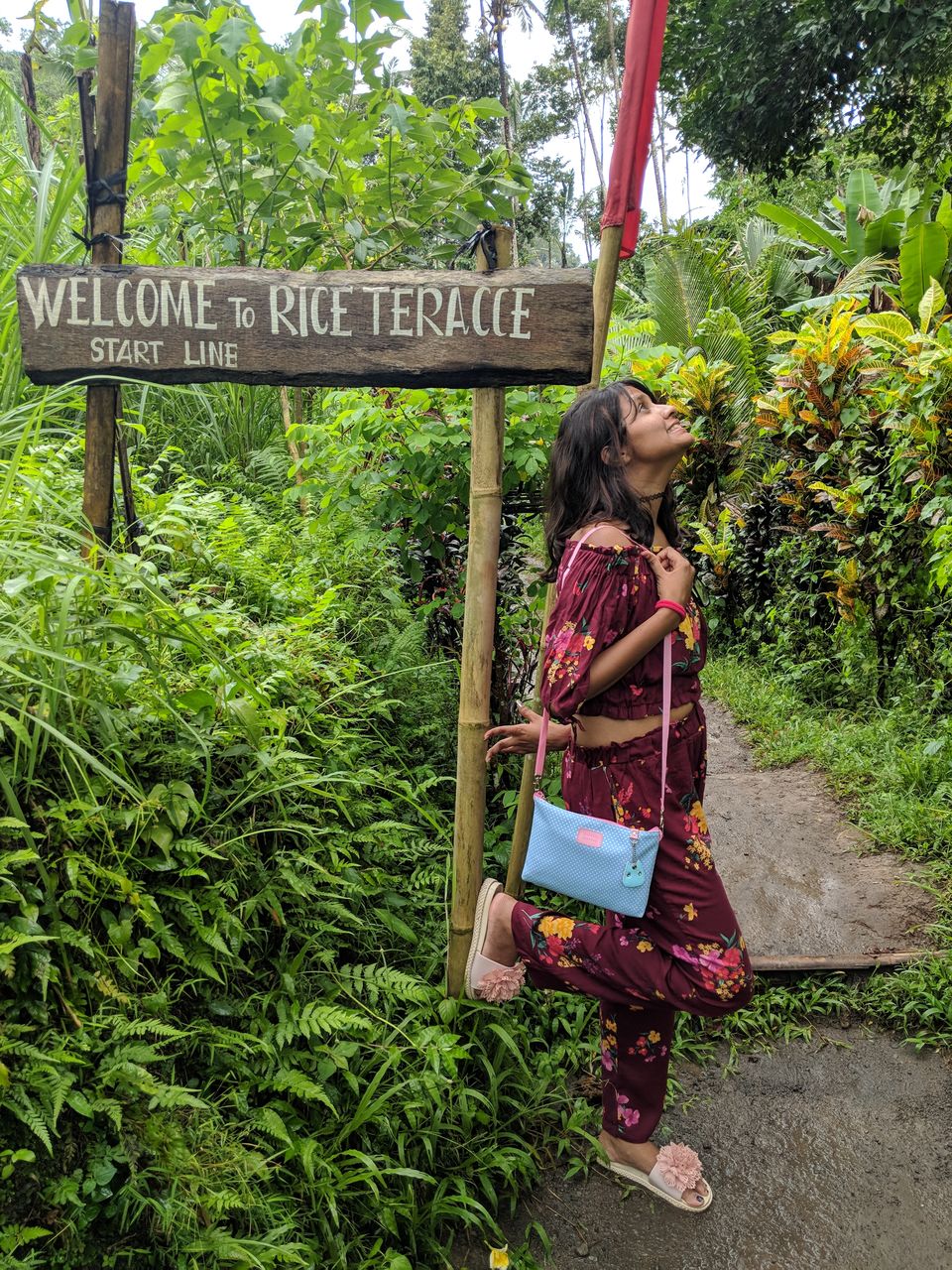 We came back around 7 PM and explored the local Ubud market where one can buy a lot of stuffs like the most famous Bali bag for ladies, dream catcher, dresses, artificial jewelry etc. A quick tip is to bargain and pay not more than 1/3rd of whatever price they quote.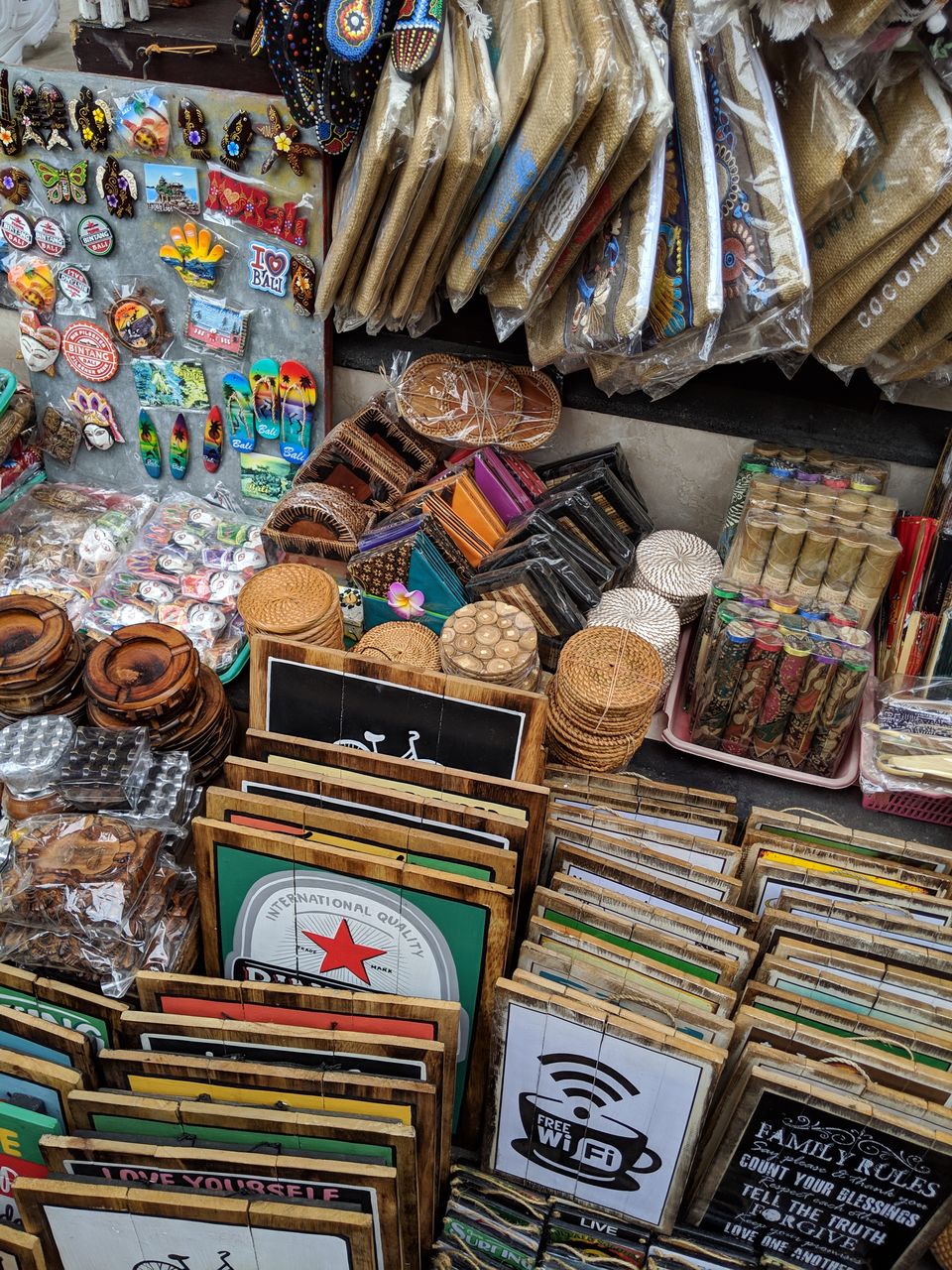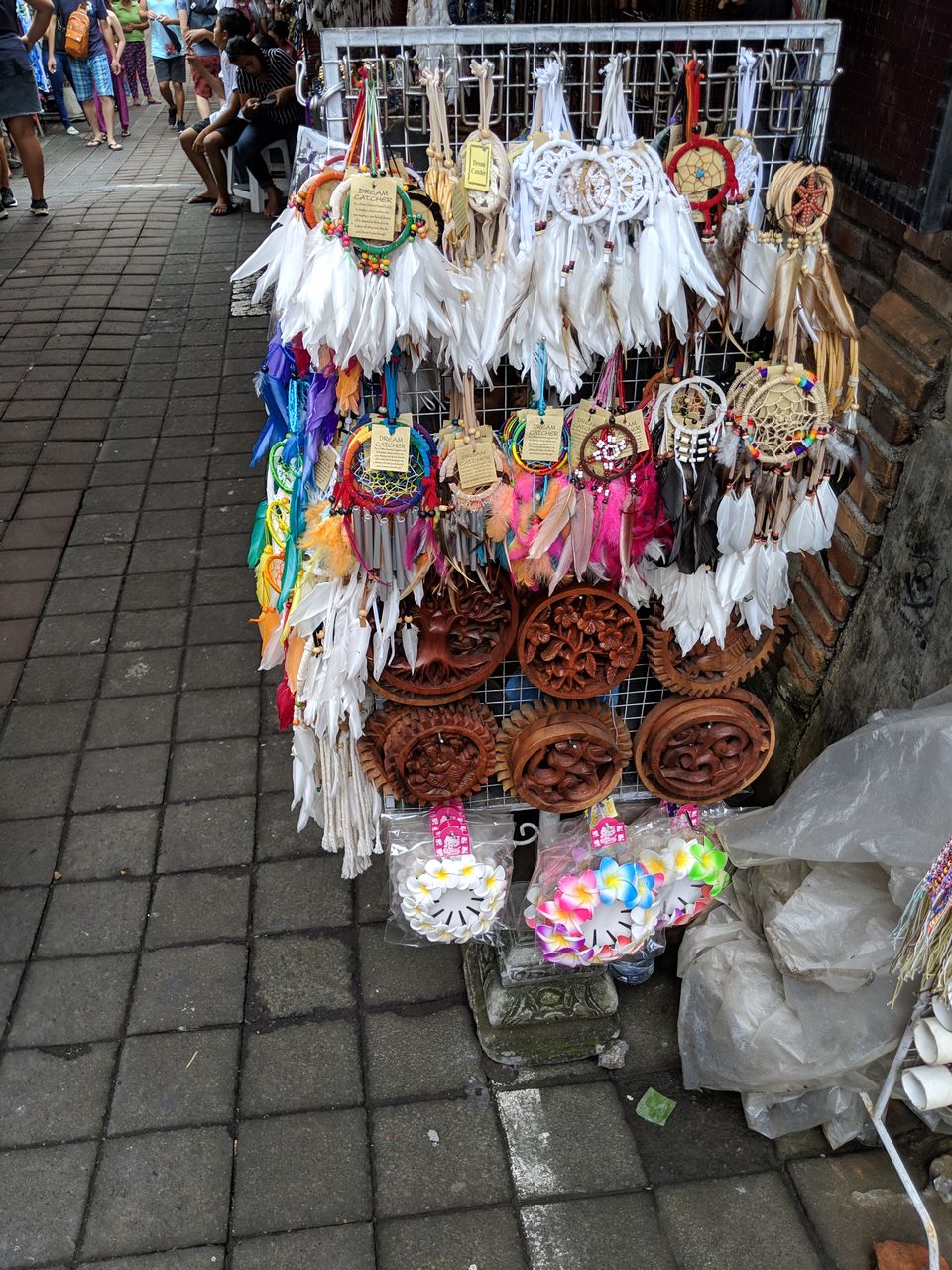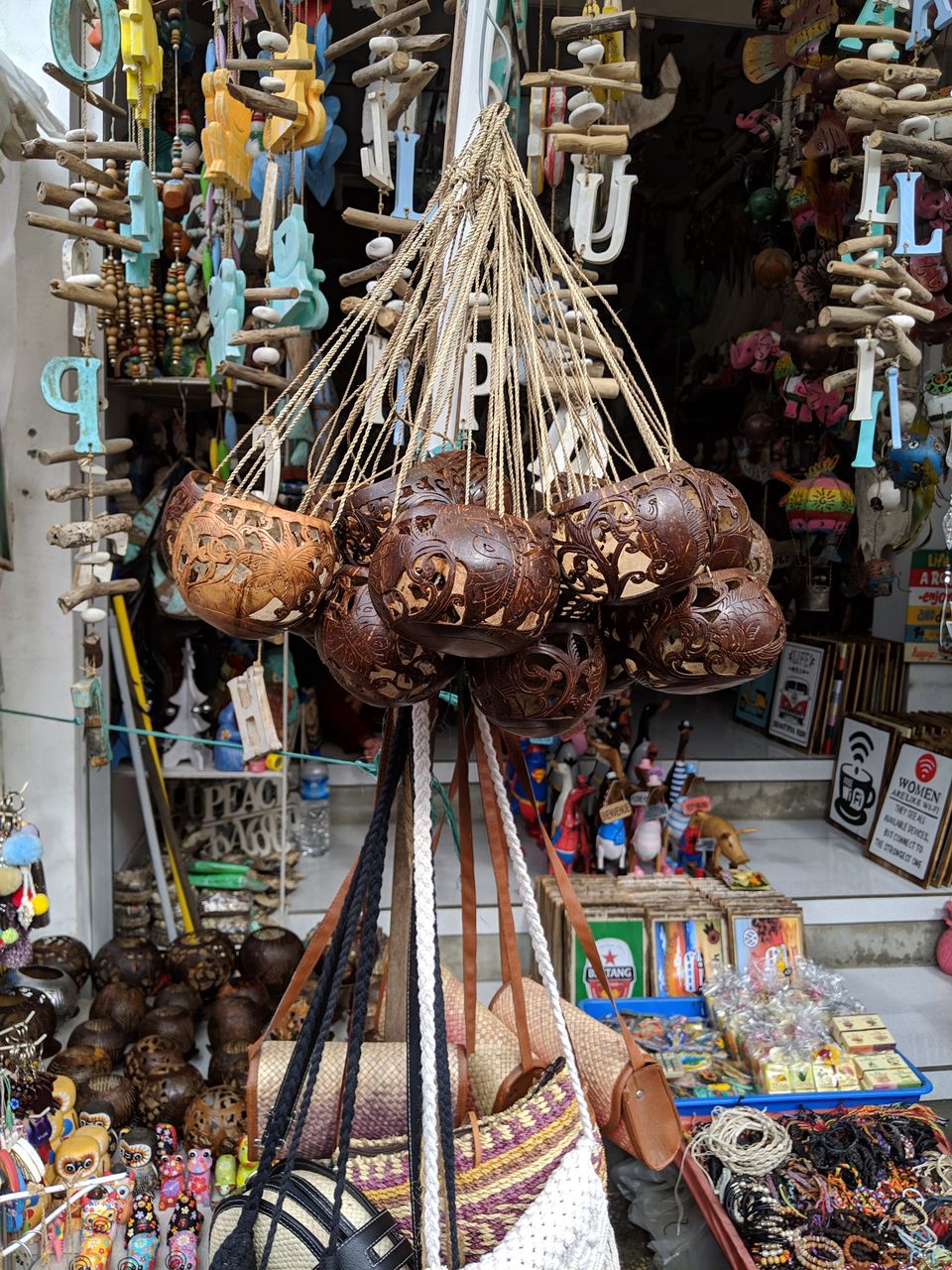 Day 4: We had kept this day free for ourselves as there were lot of places to explore like waterfalls, North Bali, East Bali and we also wanted to spend some time at our private pool villa. And mind you, today was our first anniversary so didn't wanted to make it hectic. We woke up around 7 in the morning, had our complimentary breakfast and spent some lazy time together.
Today, we wanted to start our day by and so went to the famous Pura Taman Saraswati Kemuda temple which is a Balinese Hindu temple and took blessings from Lordess Sarawati.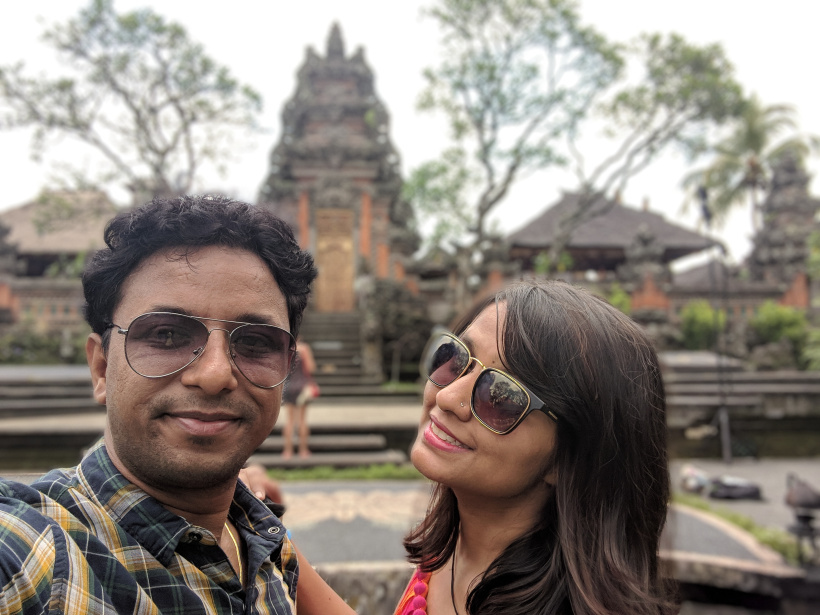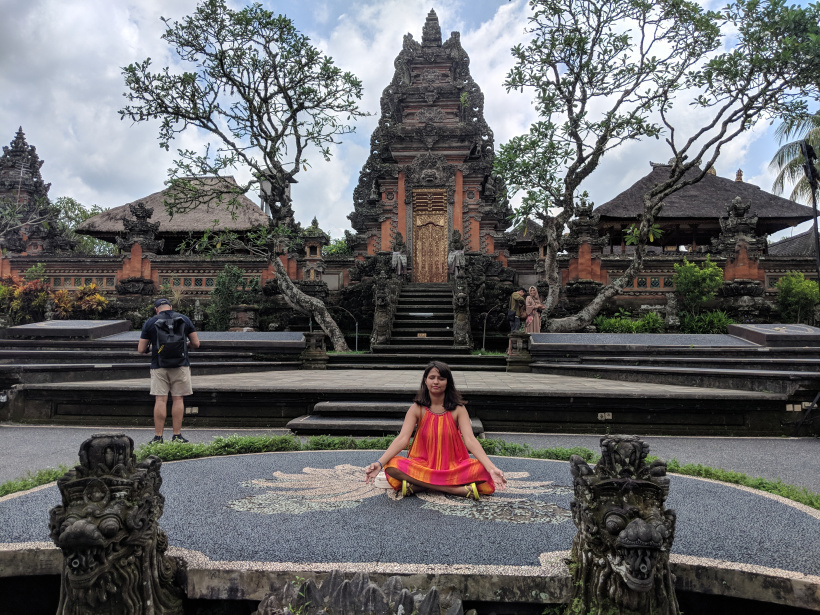 We then decided to go for Bali Swing as Ruchi wanted that perfect click on the swing hanging in the air. It was around 35 km from our resort and we choose to drive our scooter, took almost 50 mins to reach. The entry charge per person is $35 per person for a day and it included complimentary lunch buffet which had decent options for a vegetarian as well. There are multiple swings of different sizes and photo spots which one could take. One may have to stand in a queue for the most thrilling swings but it was all worth it.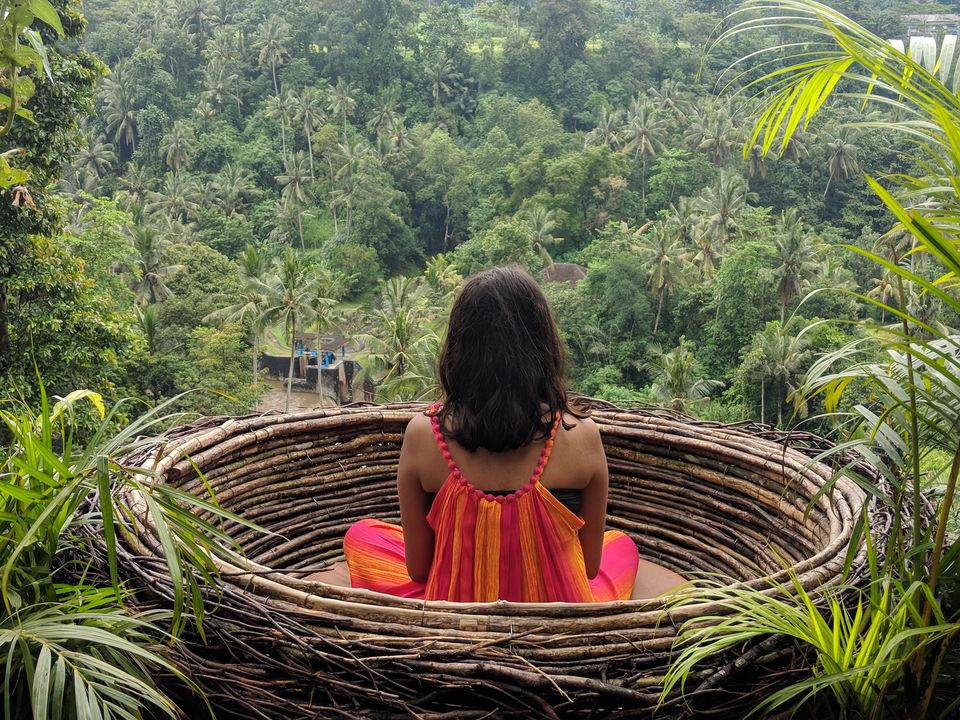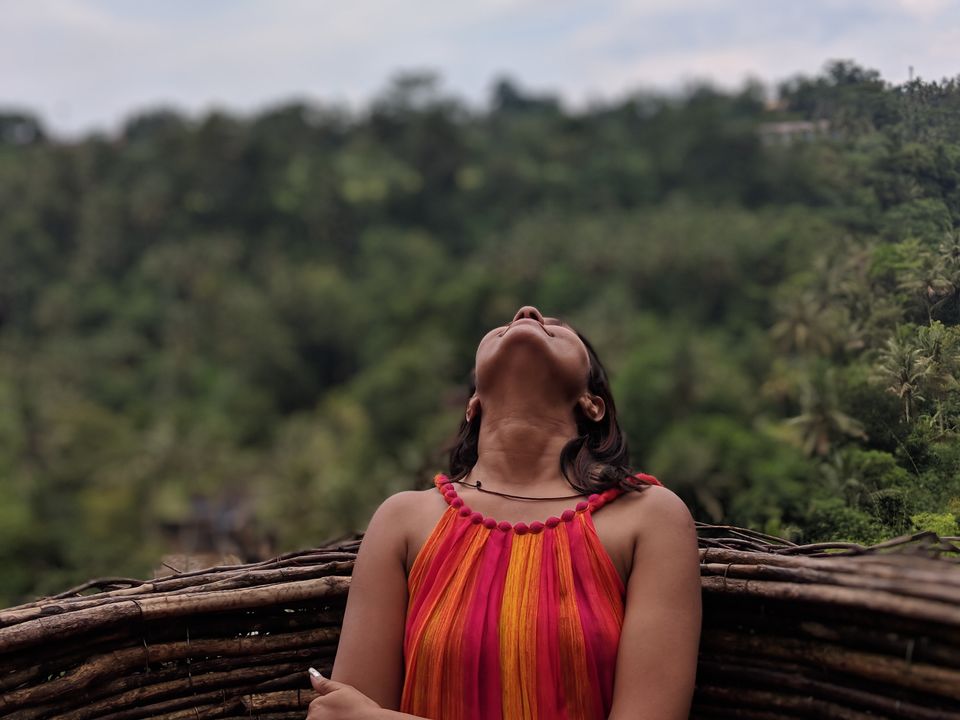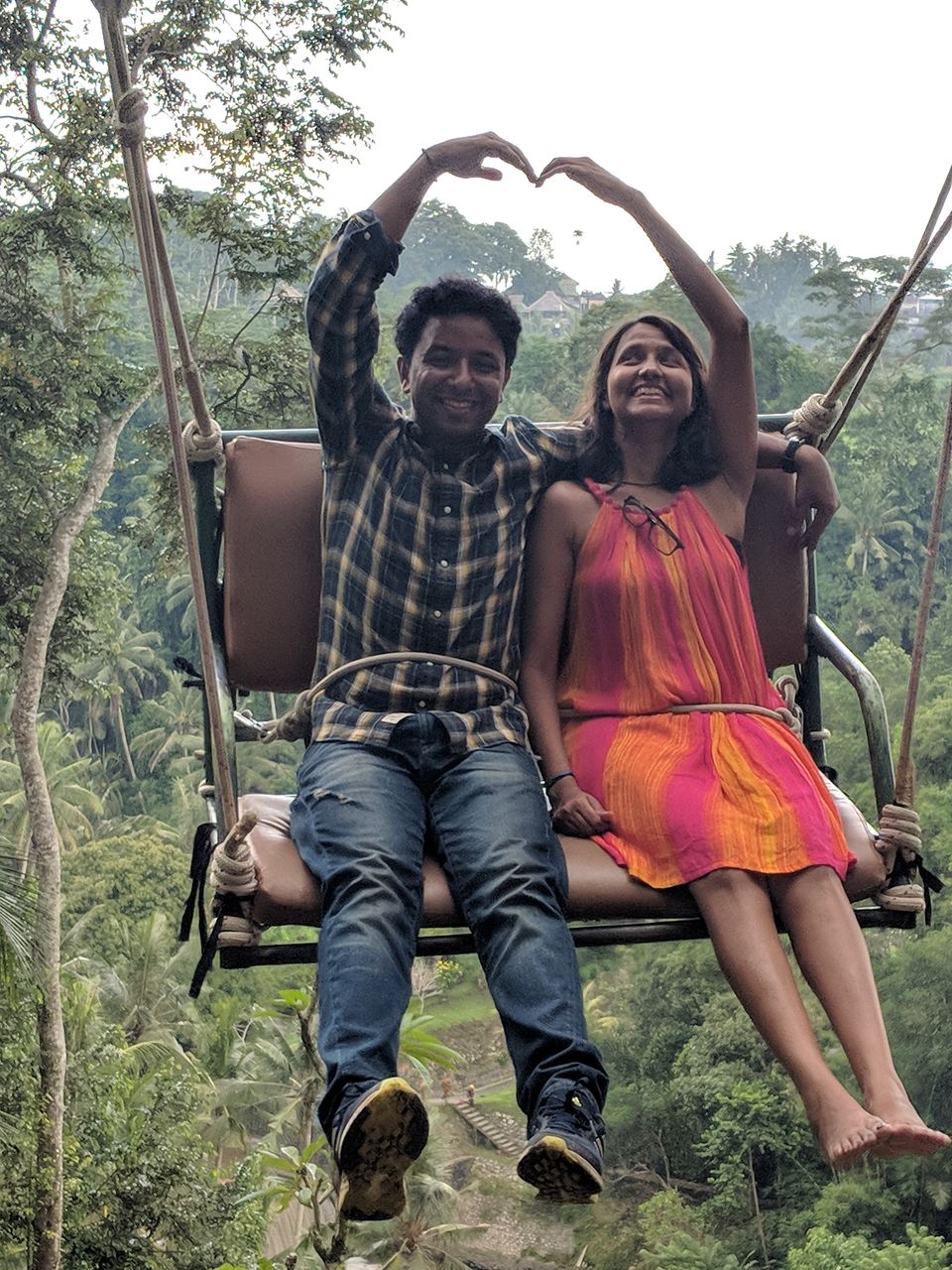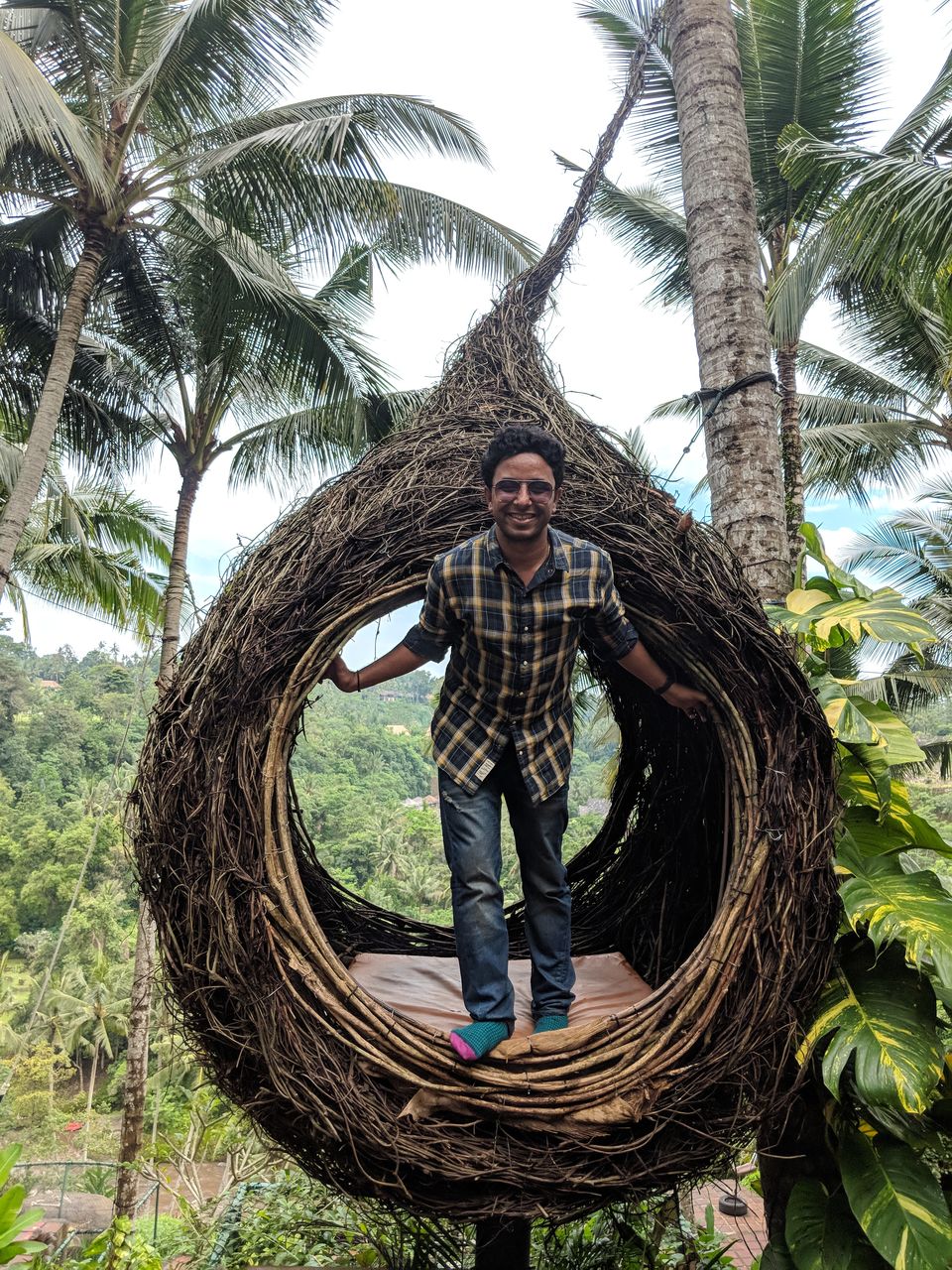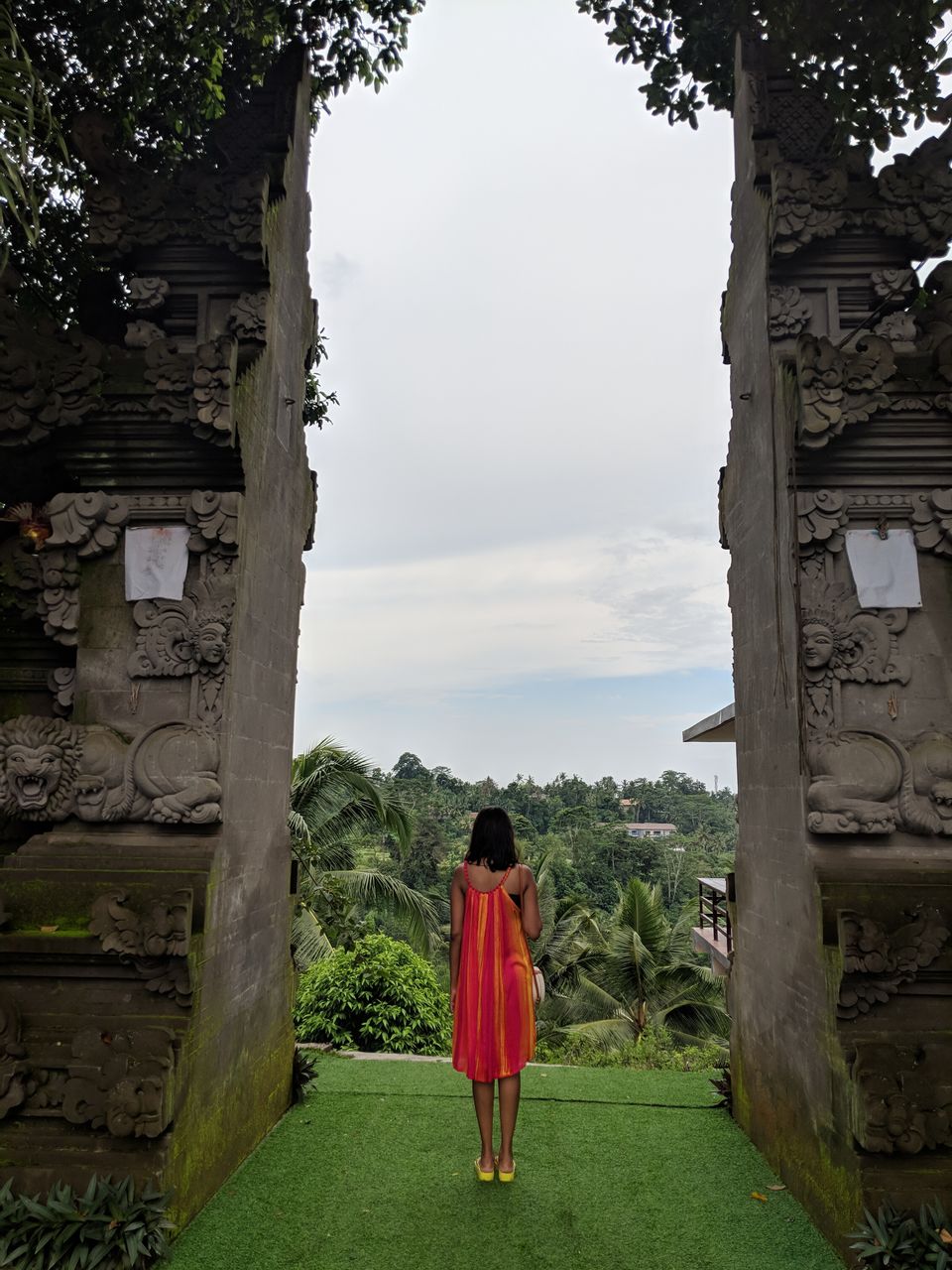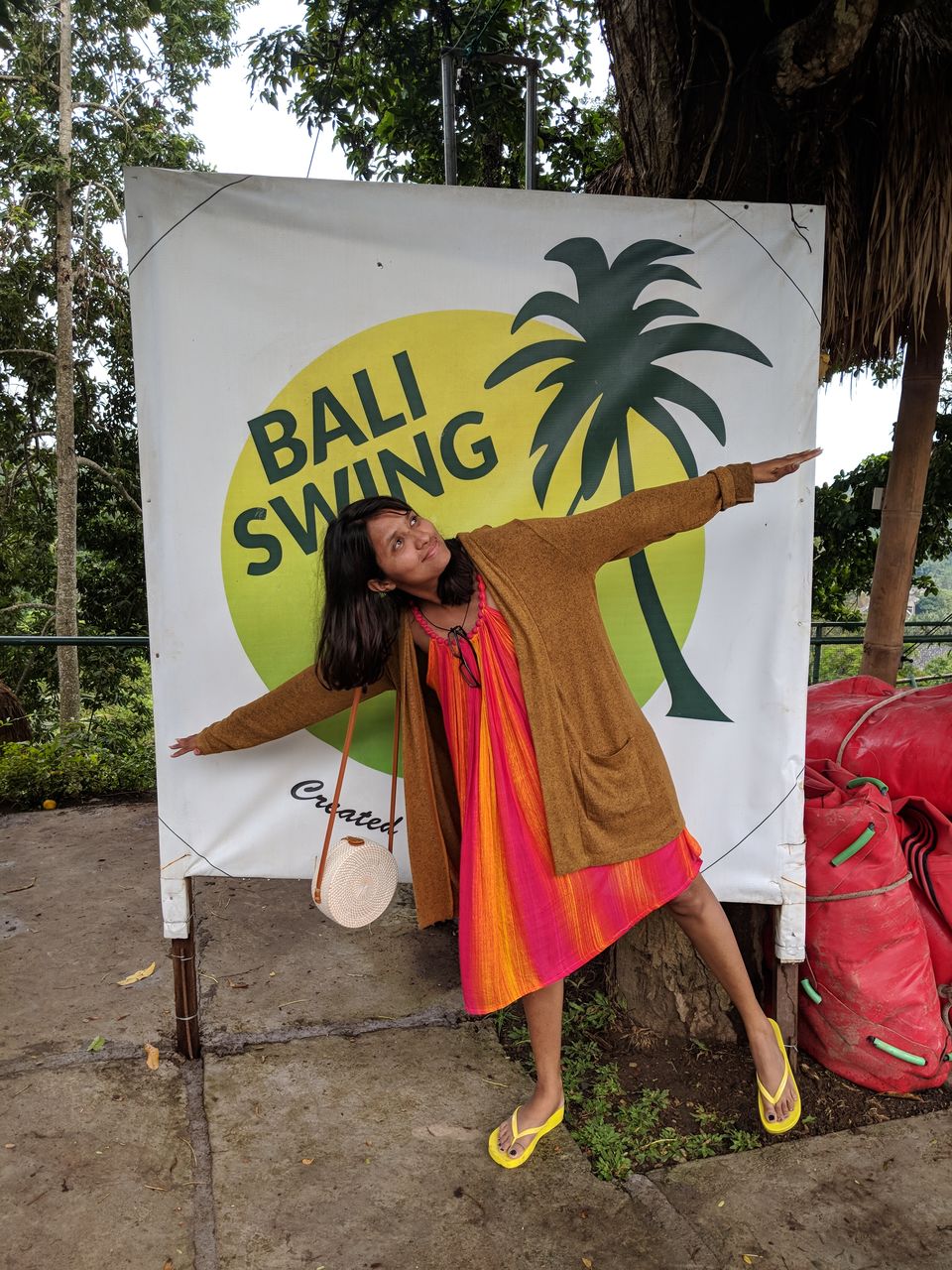 I was so excited on our return as a surprise was waiting for Ruchi at the resort. Ruchi entered the resort and was delighted to see the arrangement - the bed was well decorated, the bath tub all covered with flower petals, an anniversary cake, a flower bouquet with a few candles was waiting for her. The arrangement was all done by the resort as per my instruction and they charged a very nominal, INR 1000 for this. But when wife is happy on the anniversary, any amount I believe is totally worth it ????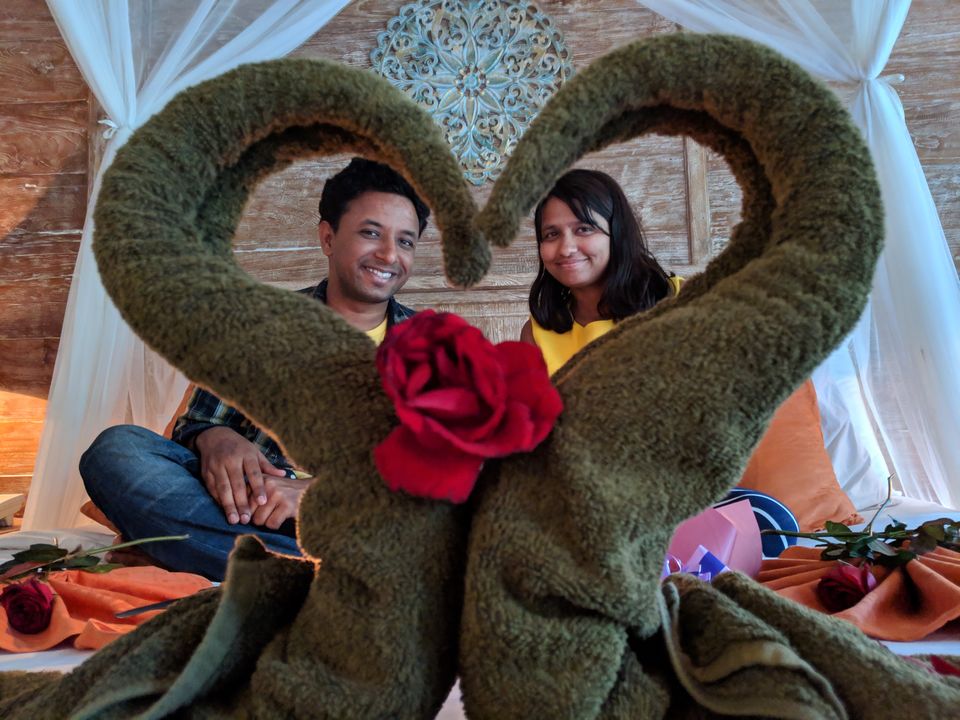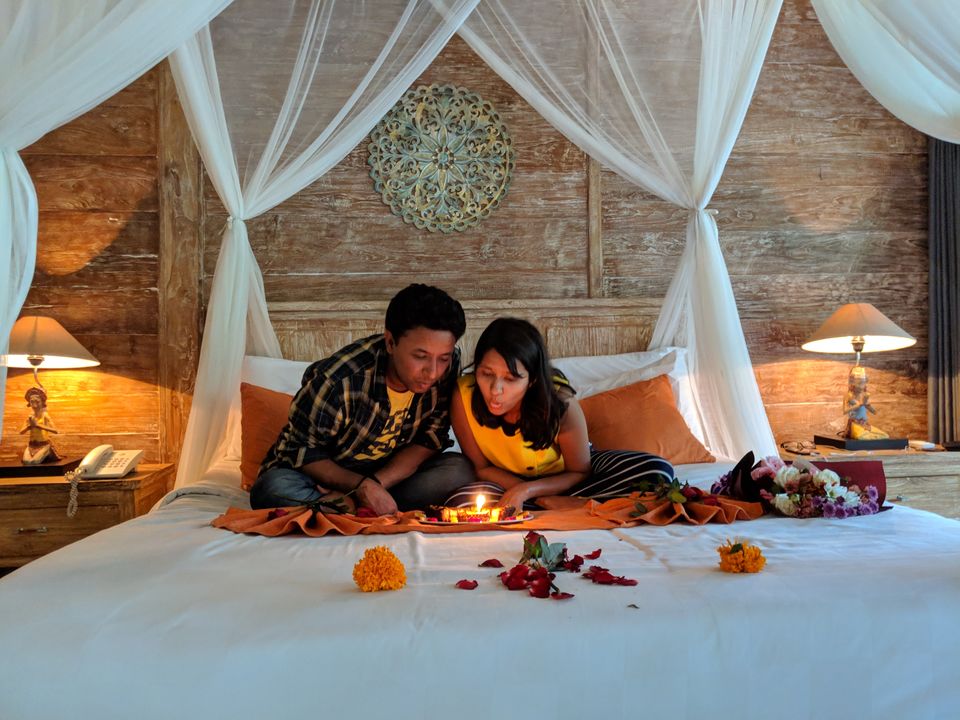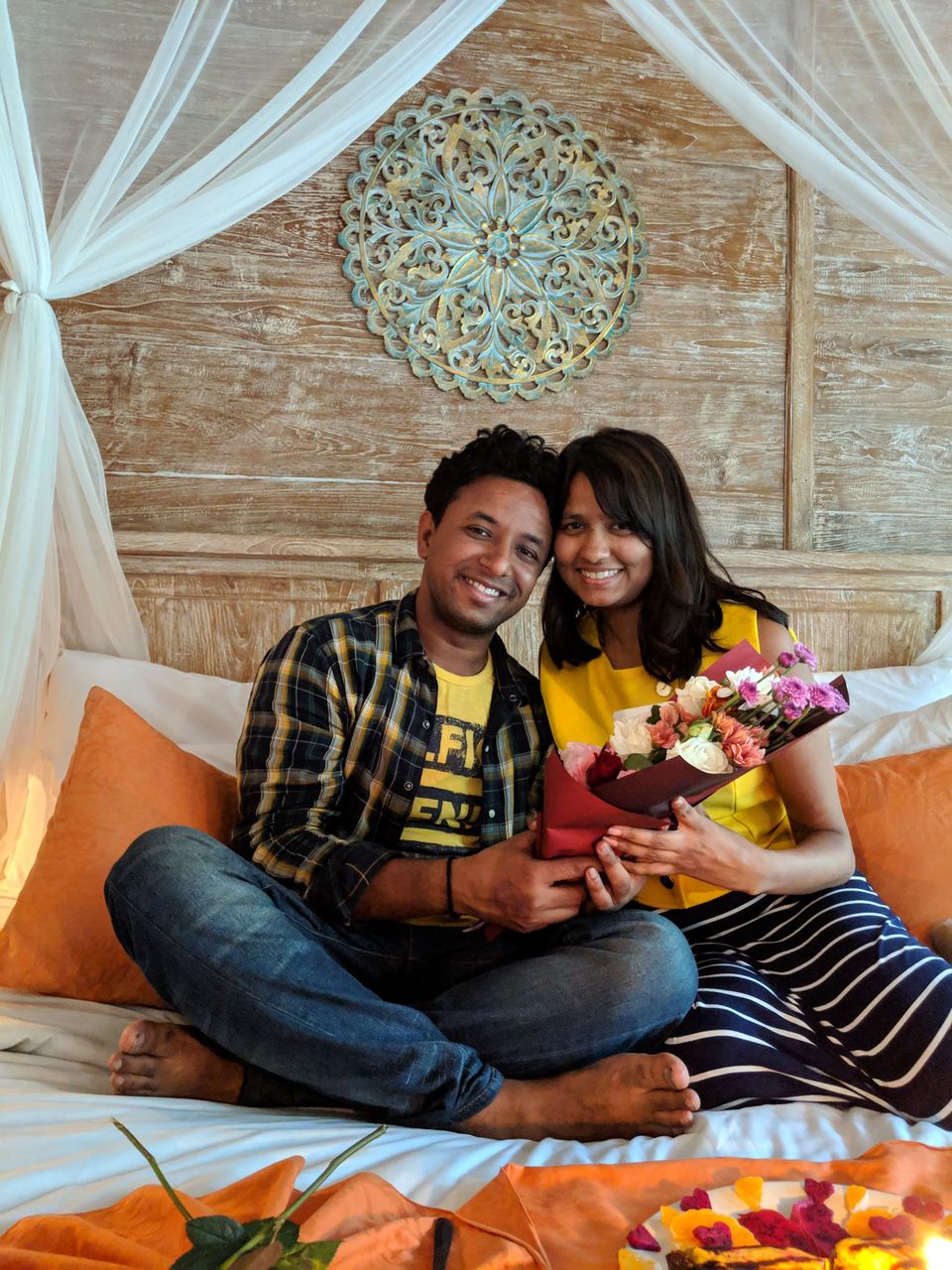 We then choose to go for the famous Balinese couple massage, the charges for which range between INR 800-5000 per couple depending on the place but we recommend to not go for the cheap ones unless you have got feedback from any fellow traveler. The massage helped us relax as the last four days were a little tiring for us and we definitely enjoyed the couple massage.
Day 5: This was the last day of our trip and we had our flight at 6:30 PM. So, we had to leave around 1 PM as we had Eka had suggested to have lunch at... We choose to stay in the resort as there's no point of taking costly resorts if you don't gonna spend time. Today, we also ordered the floating breakfast, am sure you would have seen it all over on Instagram. It was not complimentary for us but our resort was charging just 500 bucks per person. Floating breakfast in a private pool should be a must when in Bali as one would not get such an option anywhere else at the price that you are paying in Bali.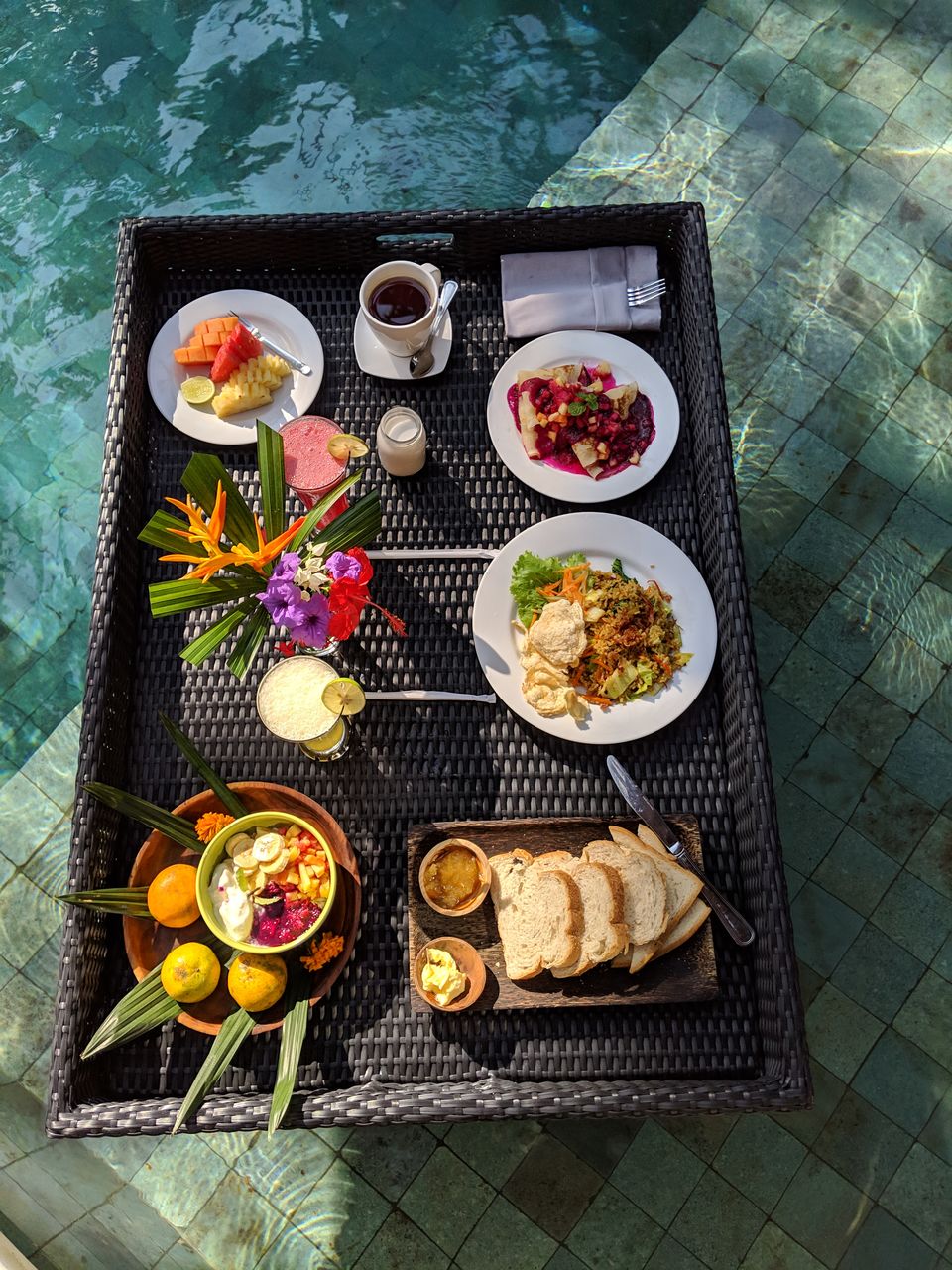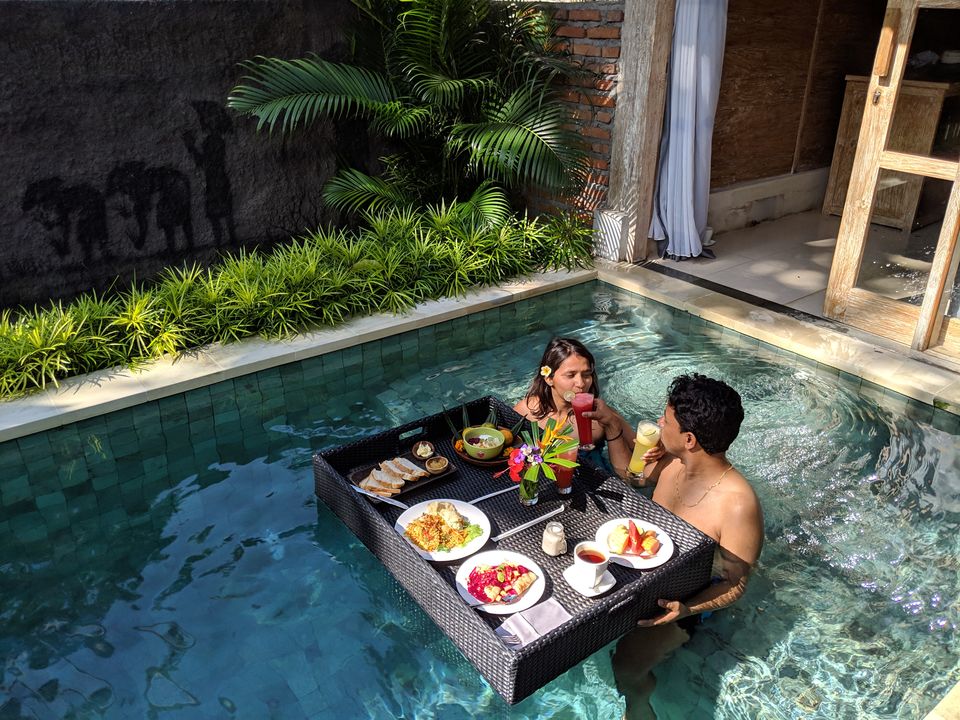 1 PM, as usual, Eka was waiting for us and we left for the airport. On the way, we had our lunch at Hare Krisna Vegetarian restaurant in Denpasar. The food here is really amazing. In fact, it had one of the best foods we had in Bali and we paid just INR 200 for the lunch, it's that cheap.
We reached airport around 4 PM and boarded our flight with many happy memories with a promise to return back to Bali once again as the trip was mind-blowing for us. We generally don't wish to visit a place once again but Bali was different, we would love to come back.