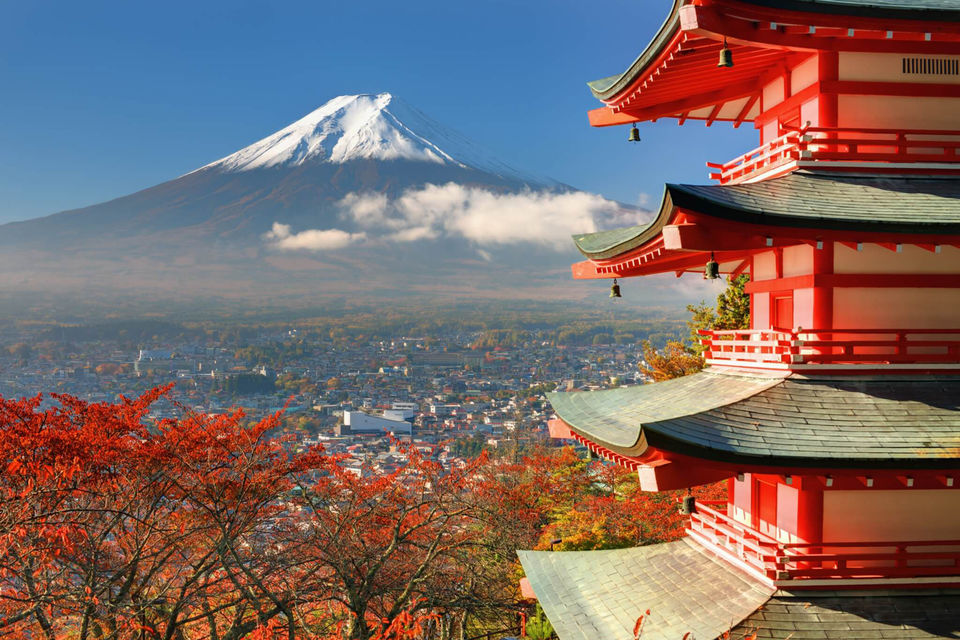 How much of a city can you soak in with 24 hours on hand? Travelers try to make the most of every sight in the city and with limited time on hand, planning can go a long way. If you have planned your day in advance, you will not have to miss out anything from this little paradise in Japan.
How to reach: There are no direct flights from India to Kyoto. The nearest airport to Kyoto is Osaka. There are a number of flights plying to Tokyo and Osaka on a daily basis. From Osaka, you can take a bus to Kyoto which takes about one hour.
You can also reach the Kansai International Airport which is about 90 minutes from Kyoto by a direct train. Both the airports have their options of getting to Kyoto. You can take a highway bus from Tokyo which will take about 7-8 hours to reach Kyoto.
Where to stay: It is advisable to stay in the downtown area since it is within the walking distance of many spots in the city. There are a number of accommodation options you can choose based on your budget. There are mid price hotels in the heart of Sanjo area which will allow you to make the most of Kyoto.
Transportation: There are several ways to get to a destination in Kyoto. You can take a train, subway, bus, taxi or even cycle around. It is a compact city and is easy to get around. I recommend taking a taxi because they are plentiful and cheap.
How to spend your 24 hours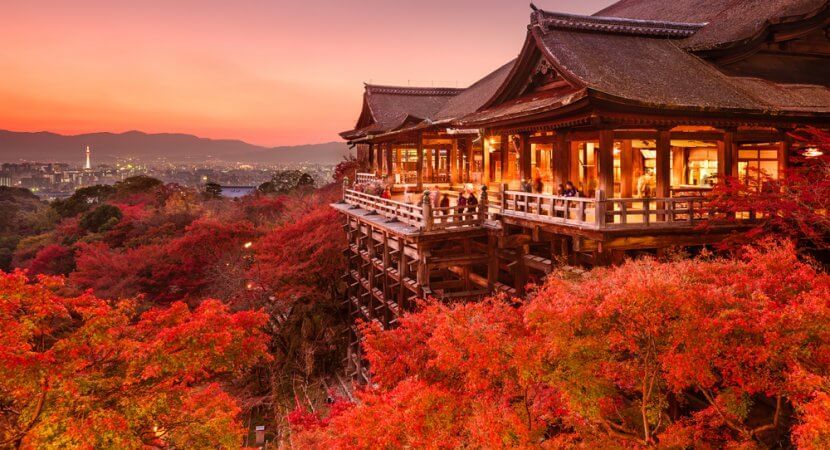 Japan takes its history very seriously. If you are visiting Kyoto, be ready to take a peak into the history of Japan through its religion and architecture. Begin your morning with a visit to Kiyomizu-dera which is a UNESCO world heritage site. The temple is open from 6 AM and gives the most amazing views of the city. It has a large veranda which is supported by tall pillars. It is a part of the Historic Monuments of the Ancient Kyoto and includes a number of shrines. If you can start your day early, you will be able to avoid the crowd that flow into the temple throughout the day. If you are a photography enthusiast, early morning view of the city will make your trip worth it!
Breakfast: After the visit, head to Inoda Coffee, which is a walking distance from the temple. They are known to serve the best coffee since the last 5 decades. You can also get a quick caffeine fix at Arabica in Higashiyama which is a chain that originated from Kyoto.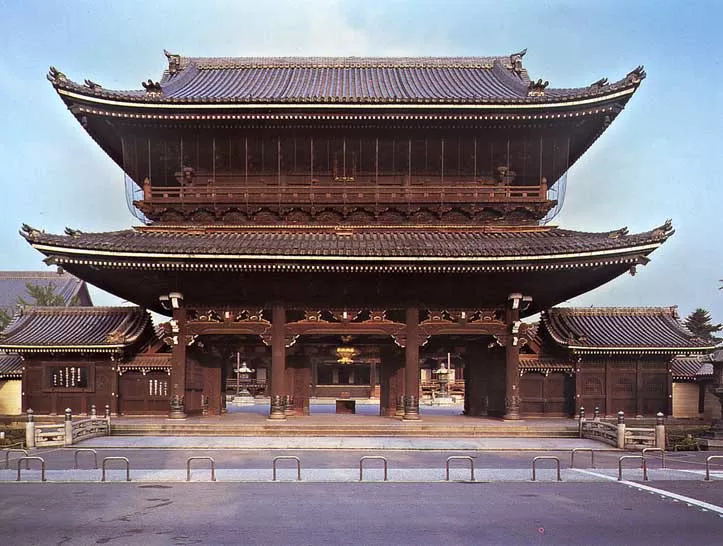 Head to another Buddhist temple, Higashi Honganji which is about 3 kms from Kiyomizu-dera. It is one of the most famous tourist attractions not only for the size but for its importance in Japan religion. There is a museum on the small complex which features an exhibit on a cause that is important to the community. The entry at the temple is free.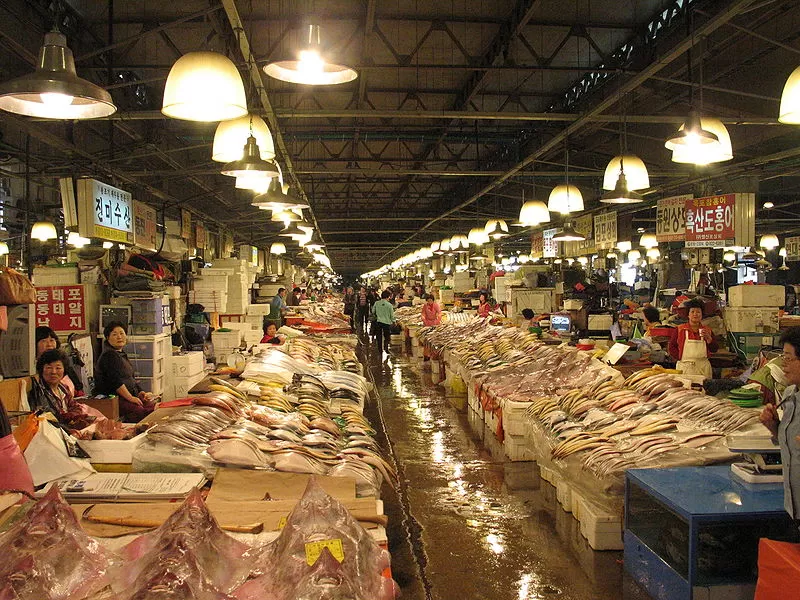 Lunch: One of the best things to do in a foreign land is to try the local cuisine. The Nishiki Food Market is at a distance of 2.5 kms from Higashi Honganji. It is a five block long shopping street which has more than a hundred shops and restaurants. It is also known as "Kyoto's kitchen" and offers everything food related. The traditional food market in the city offers huge variety of fast food, sweets and snacks. You can stroll along the market and snack as you go.
Take public transport and head to Fushimi Inari Shrine, one of the most popular temples in Kyoto. The shrine is dedicated to Inari, the Shinto god of rice cultivation. The entry is free and it is open throughout the day. There are great paths which are lined with orange tori gates. Each gate is sponsored by a Japanese company or a businesses man and the name of the sponsor is mentioned on the gate. Your visit to Kyoto will remain incomplete without visiting this shrine. It has a world of its own and no picture can do justice to it.
After lunch, head to Gion which is about 6 kms from the shrine, the only place known for Geisha spotting. One thing, in Japan they are not called Geisha, they are called Geiko. You can catch a glimpse of Geisha hopping to their appointments. They are elusive and if you are not able to see them here, you will have to buy special tickets for an actual Geisha show. Gion has Japanese houses and is an old soul where there are high chances you can spot Geisha.
Head to the Kyoto National Museum from here, it is about 5 kms from Gion and it remains open until 8 pm. It has exhibitions which are worth a look. It is an opportunity to view some of the best national treasures and is one of the biggest art museums in Japan.
Dinner: End your day with a sumptuous dinner at the Kyoto Station. You can walk from Kyoto Museum to Kyoto station which is less than 2 kms. It is not an ordinary station, it is full of restaurants, shopping markets and super markets. You can literally spend an entire day exploring the station. But I recommend a good Japanese meal before you take your train to the airport. They have two food courts on the 11th floor and a number of cuisine choices. Once done with dinner, head to the top of Kyoto station and check out the sweeping views of the city at night.
Japan is pure magic, there are myriad ways in which you can discover the beauty of every city.