Remember that feeling you had on your honeymoon? Time stood suspended, you were deep in love and nothing else existed. You felt safe, happy and loved.
But that was the past. You've changed and so has your love for each other. It can be quite a challenge to recreate that dreamy time. Unless you know of a destination dreamy enough to sweep you up and throw you back into the whirlwind of romance. I didn't, and then I discovered this!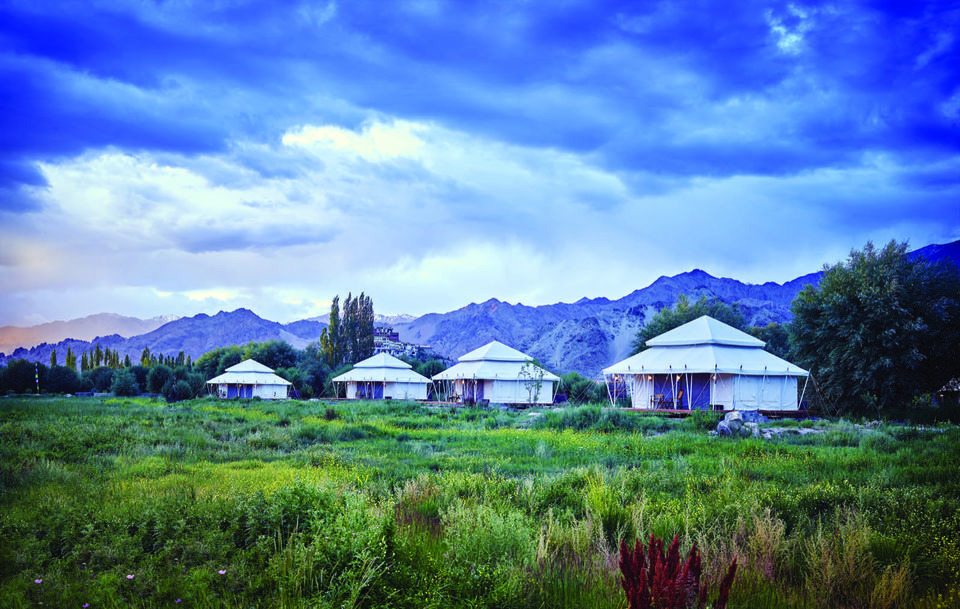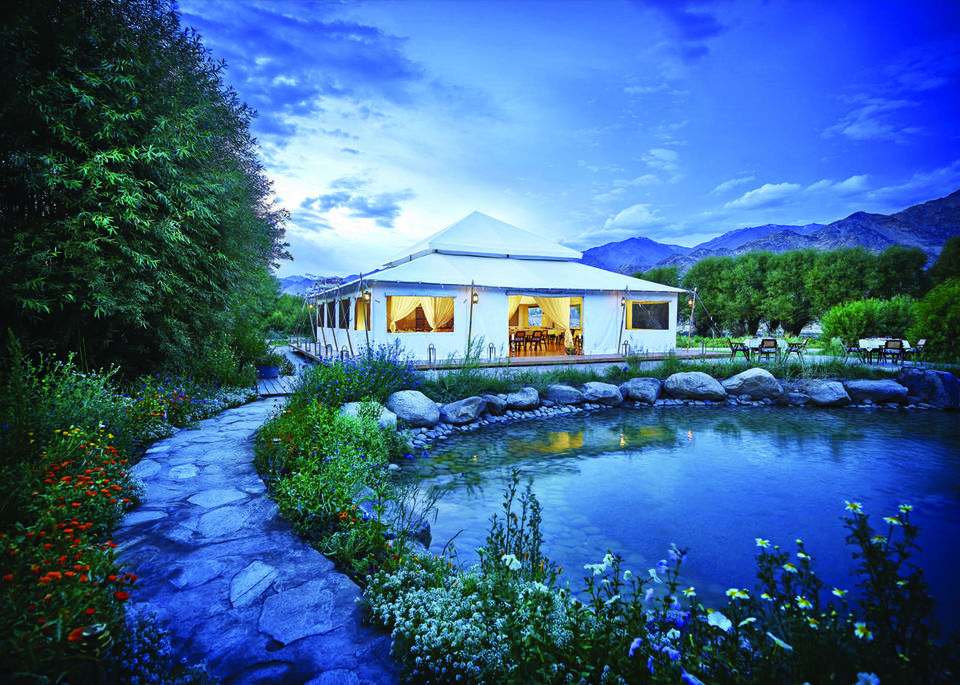 A gorgeous luxury camp in the beautiful setting of Chamba in Thiksey, Ladakh, with its scenic vistas, royal palace, stunning orchards, monasteries and the serene River Indus. A wonderful way of being one with nature, without giving up on luxury and comfort. And romantic beyond belief!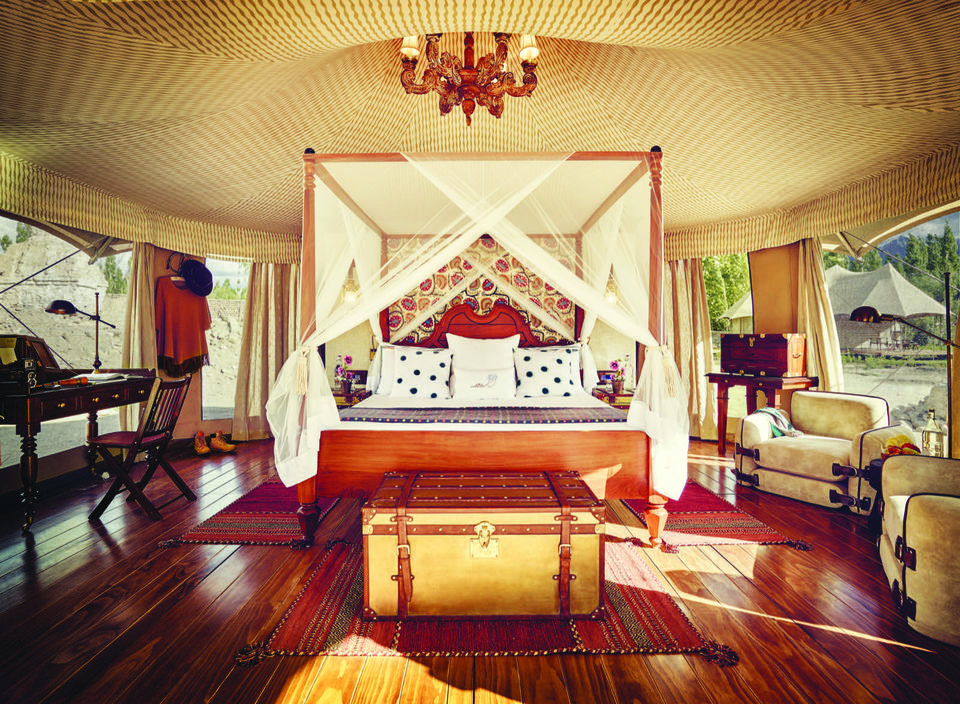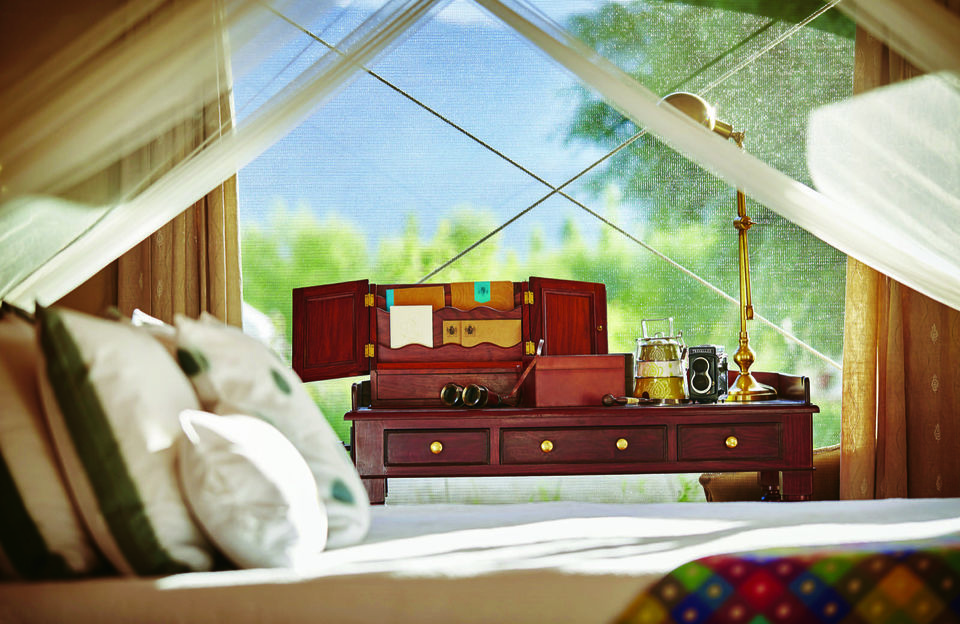 The camp is fully tented and each of the lavish tents is equipped with an AC and a heater – to make sure you are super comfortable no matter what the weather is outside. Tasteful furnishings include four-poster beds, wooden furniture, crisp designer linen, a variety of pillows and duvets and even wooden chandeliers! A touch of nostalgia is added with travel trunks and leather and polished brass, which adorn all the tents.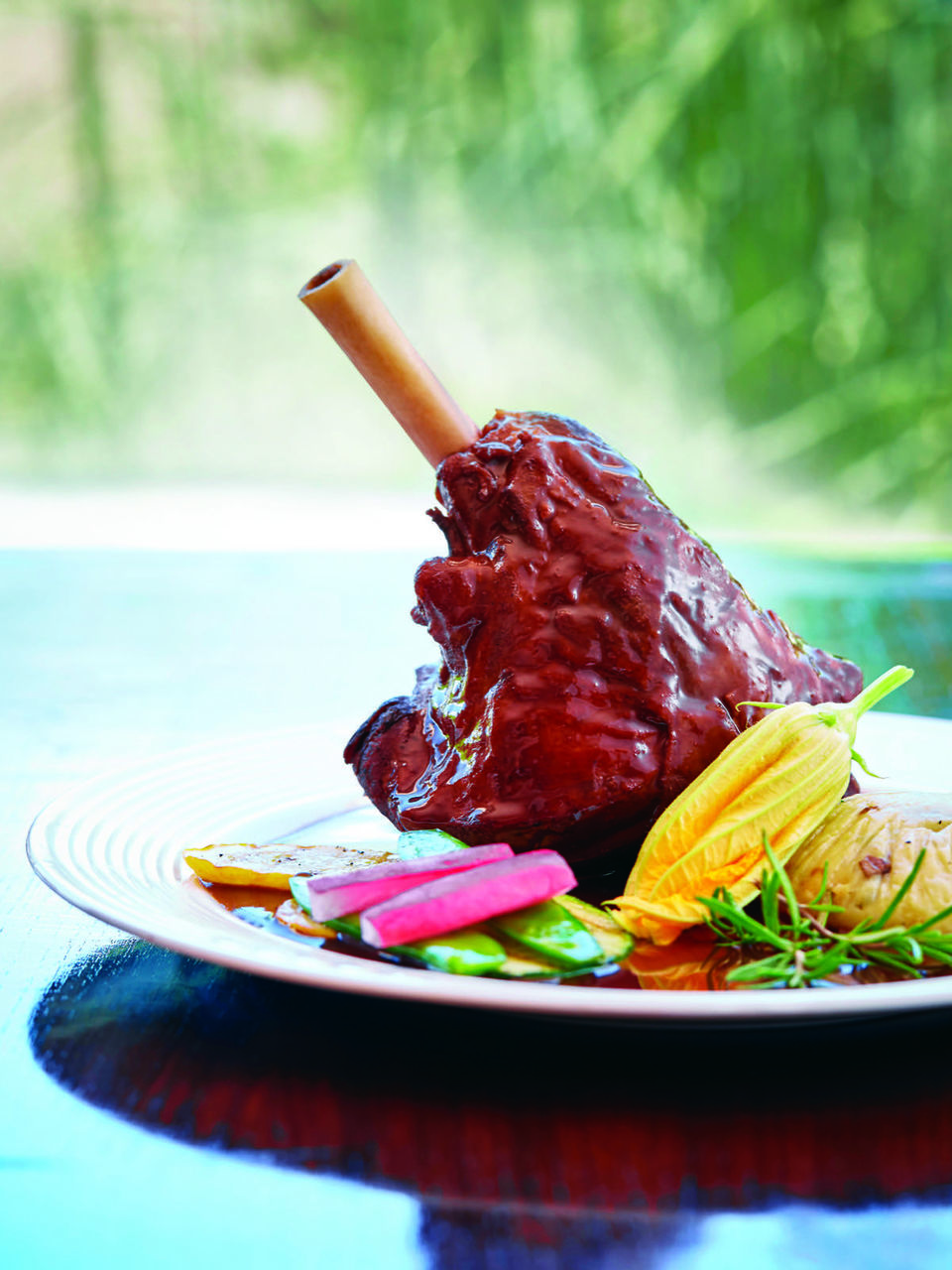 For a fresh start to each day, each tent has a bathroom with shower cubicles and 24-hours running hot and cold water. Food, includes Western, pan-Asian, regional Indian and Ladakhi dishes, all served in the dining tent.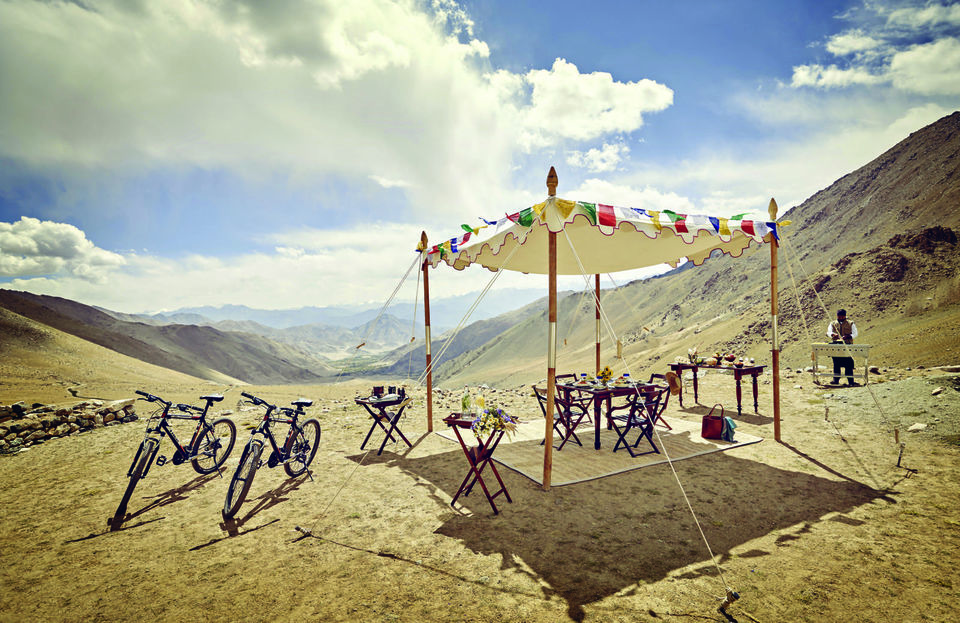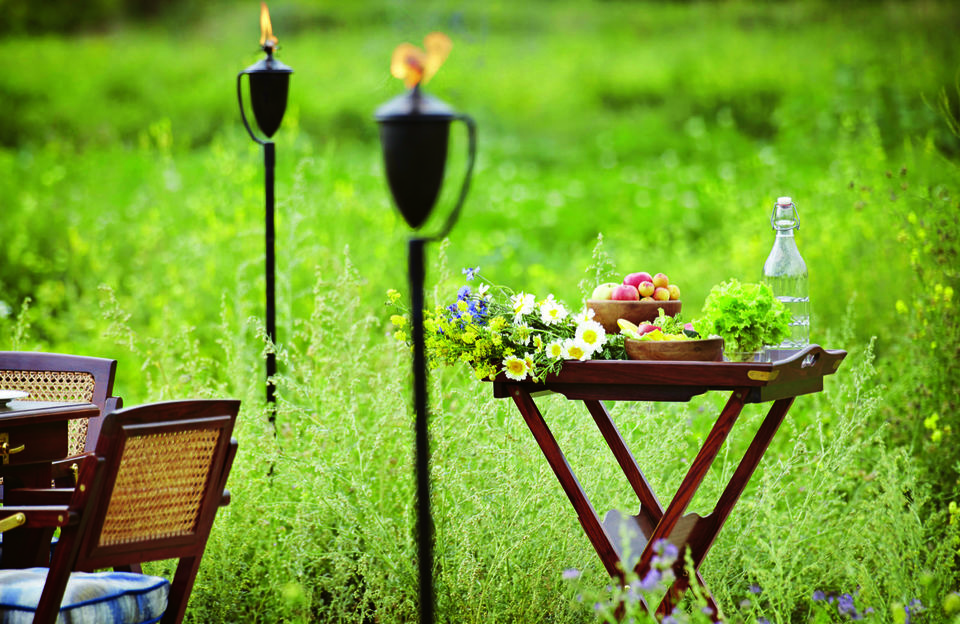 For complete opulence, a chauffeur and personal guide will be at your service to take you around this heaven on earth.
The camps are designed by a new company called The Ultimate Travelling Camps, which offers luxury camps in Diskit, Thiksey and Nagaland. You can choose and customise your trip according to a host of itineraries, which include 1 night, 3 nights, 4 nights and 7 nights' packages.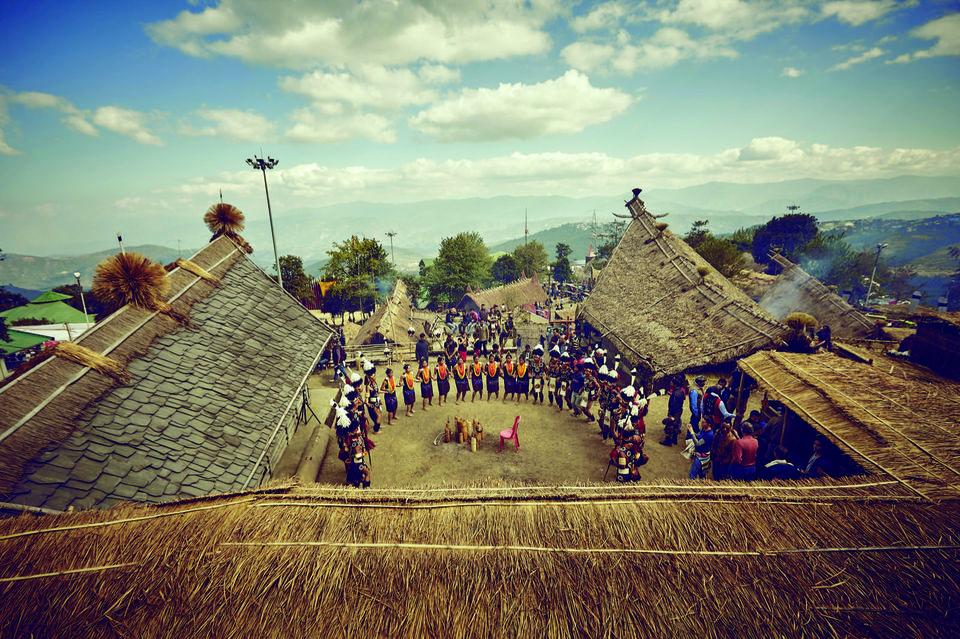 So get ready for a thrilling ride on a raft on the River Indus with your partner, a rousing drive to the world's highest motorable road at Khardung La, a stimulating hike to the local hamlets in Old Leh City, a chatty bike ride against the beautiful snow-capped landscape of Thiksey or just walk hand-in-hand with the one you love around the candle-lit campsite.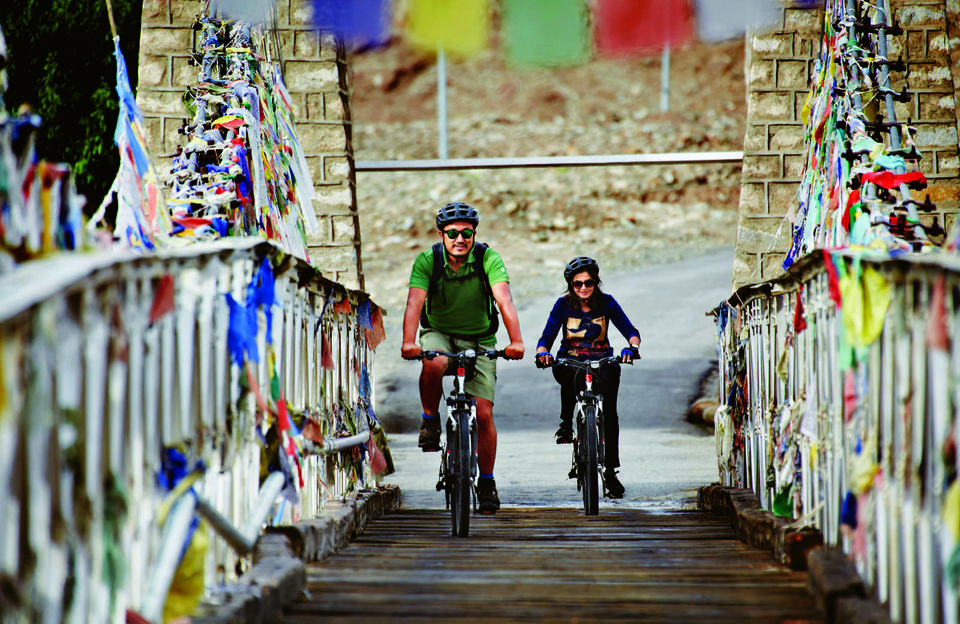 Let your second honeymoon be even better than the first one. Because only in such a thought-provoking, breathtaking place can you rediscover how great life is with each other.
A week long trip to Ladakh (7 nights/8 days) includes 3 nights at this super-luxury campsite in Thiksey at Rs. 89,000 per person. It also covers: airfare from Delhi; sumptuous multi-cuisine meals at the camp and 4 nights at a grand hotel in Leh.
If you are interested in going on this super-luxury trip or in another similar offbeat experience, then let us know and we'll have Cox & Kings organise it for you. Click here to send your enquiry.
Sponsored content for Cox & Kings.
Frequent Searches Leading To This Page:-
glamping india rajasthan, luxury camping rajasthan, glamping in rajasthan