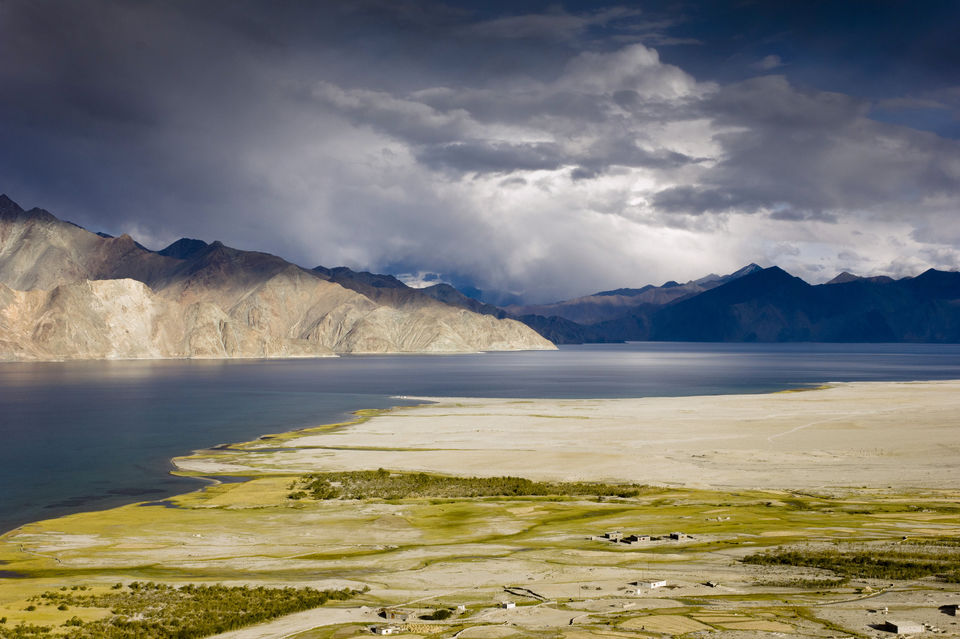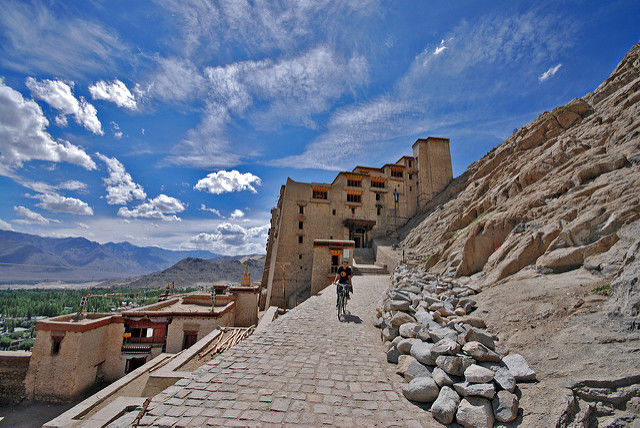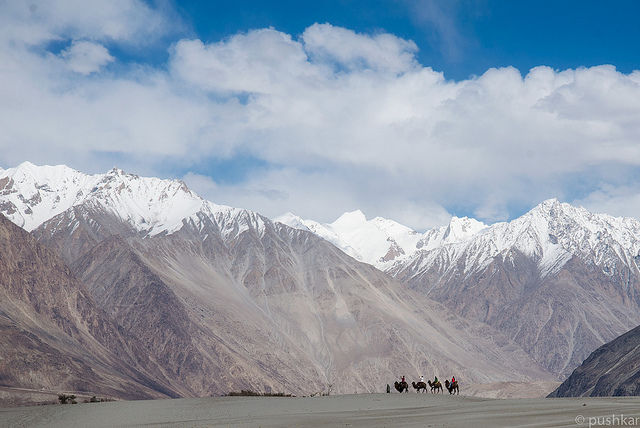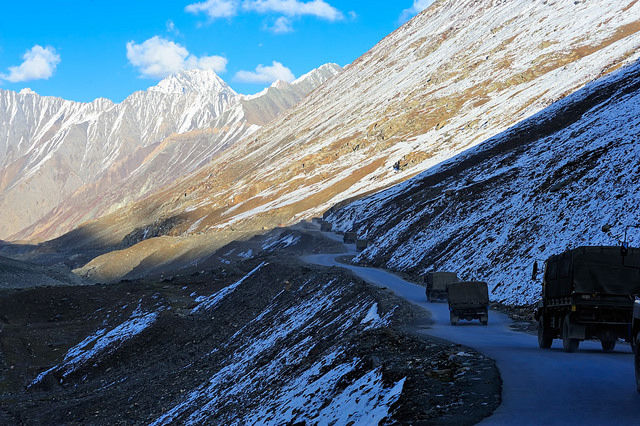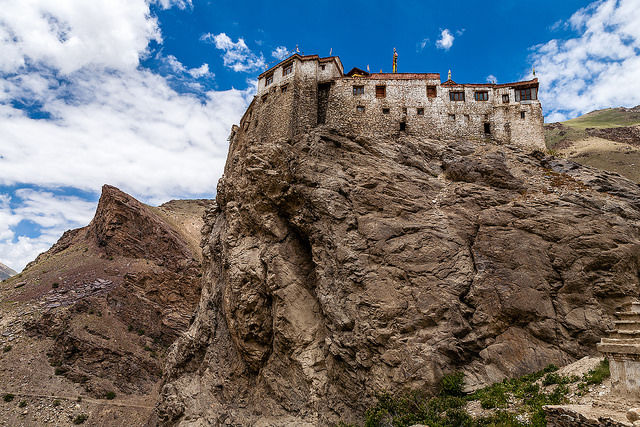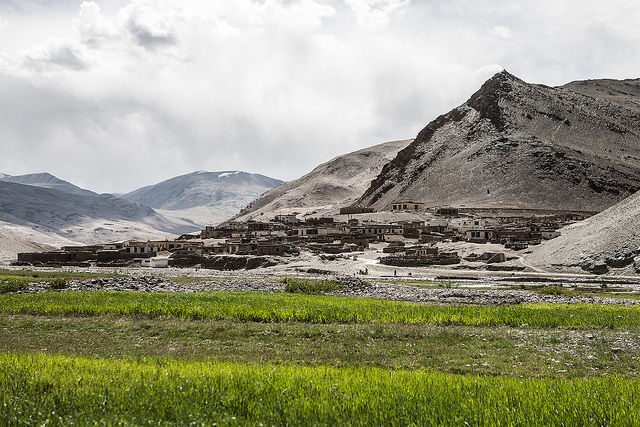 A Leh-Ladakh Itinerary entails a great deal of beauty, grandeur and patience. The rugged, unpaved roads of the mighty Himalayas pose a challenge to any conventional form of travel. It requires you to give up the luxury of a hotel suite and find comfort in the house of a local, to skip fine dining and have the spicy, home-cooked specials by the road, to forget the throbbing nightlife in the serene walls of monasteries and to ditch the easy route to take the road less travelled. The love for the destination has to be exchanged for the love for the road, and it will be worth every turn. Ladakh Tourism promises you the real, the surreal and a mesmerizing journey between the two.
Getting Around in Leh-Ladakh
These stubborn mountain passes can only be traversed with a steady vehicle. There are many rental services with a base in Delhi and Srinagar that can take you to Ladakh. If you are confident you can also choose a self-drive car. And, in case you are looking for the ultimate adventure you can rent a bullet and ride off. The car rental starts from Rs.3500/day and the bike rental starts from Rs.1200/day. There's also J&K SRTC buses running regularly from Srinagar to various parts of Ladakh.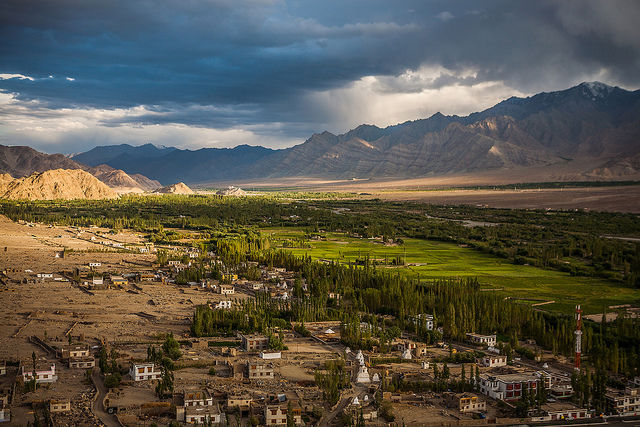 The central city of Ladakh offers in small doses, and large splendour, everything this mountain district has to offer. A Leh-Ladakh Itinerary begins here, not only because Leh is an excellent base to explore the largely untamed terrain of the region, but also because Leh, unto itself has the ability to captivate and amaze the traveller. Leh feels like most other Himalayan town, yet what sets it apart is its rawness. It's remote and accessible, untouched and developed, humble and majestic at the same time. And these contradictions are where its true beauty lies.
Things to do in Leh
1) Drive to Khardung La
For anyone even with even half a sense of adventure, driving on the highest motorable road in the world is an idea that cannot be left undone.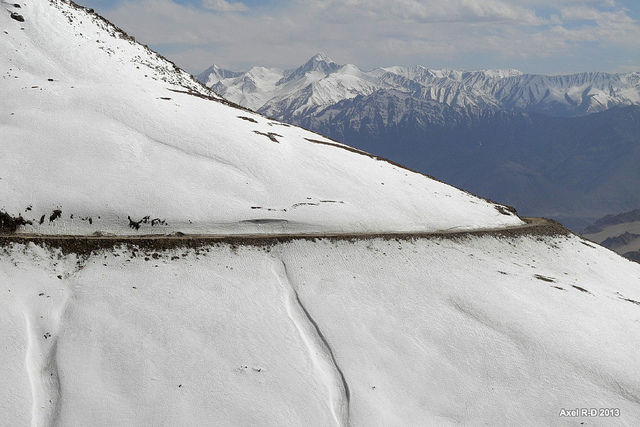 2) Explore the wild in Hemis National Park
Meet the Himalayan snow leopard, Blue sheep, Red Fox, Tibetan wolf and Asiatic Ibex in the ravishing, snow-clad hills of this national park.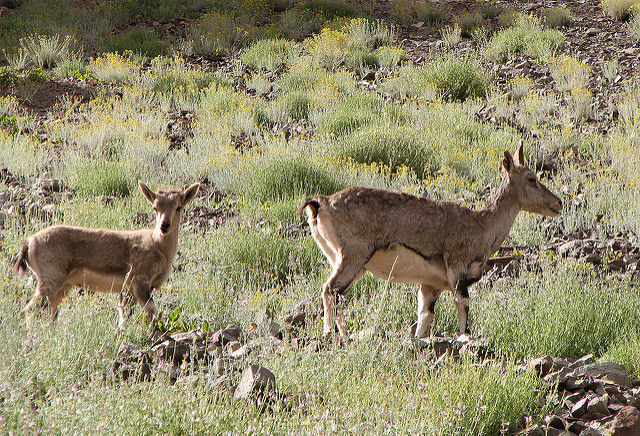 3) Spend a while at the Leh Palace
This modest structure will hardly match up to the grand idea of Palaces that you hold, but it's worth a visit for the small exhibition it holds and the view from the top.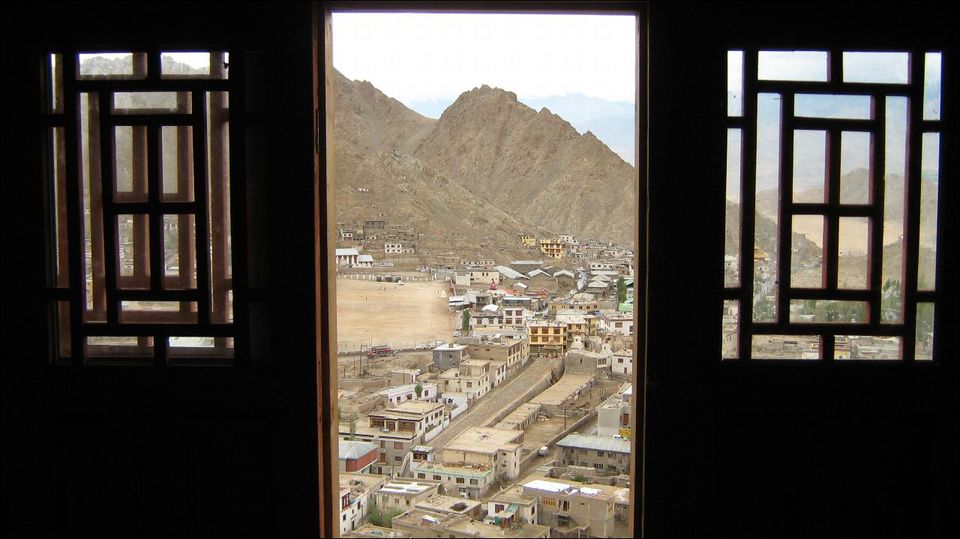 4) Hemis Monastery Museum
Home to precious religious and cultural artifacts, the museum holds an extensive collection of Ladakh's history as a trade route. The museum shop on the side is where you will find your travel souvenirs.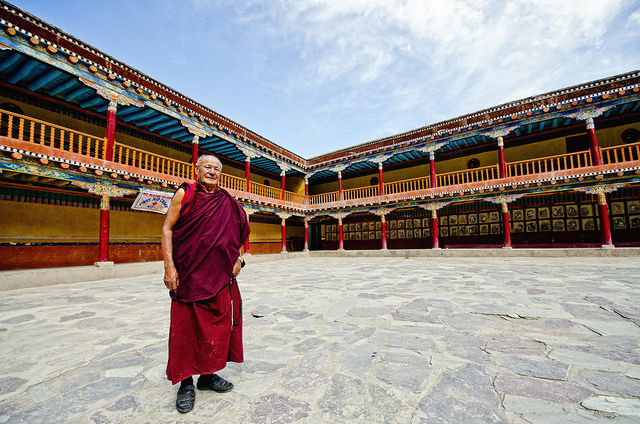 5) Trek to Markha Valley
One of the prettiest valleys in Ladakh, Markha is a moderate trekking route for beginners and for the proficient.
Picture credit: Kevin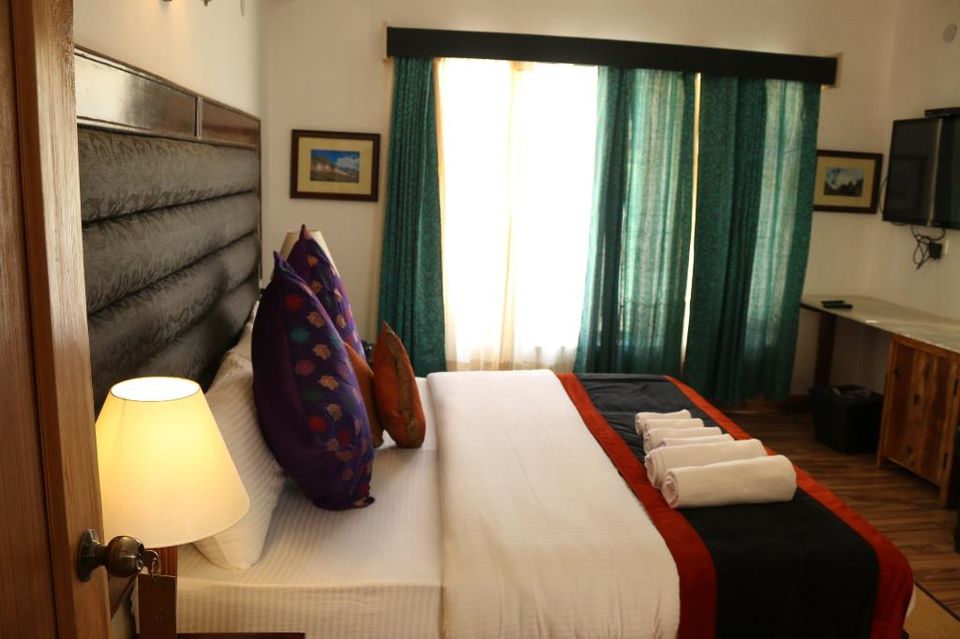 2) Saila Guest House: Rs. 2500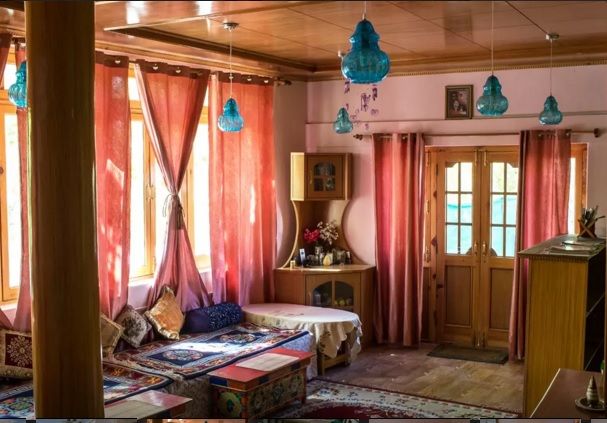 3) Woodyu Stok House: Rs.6500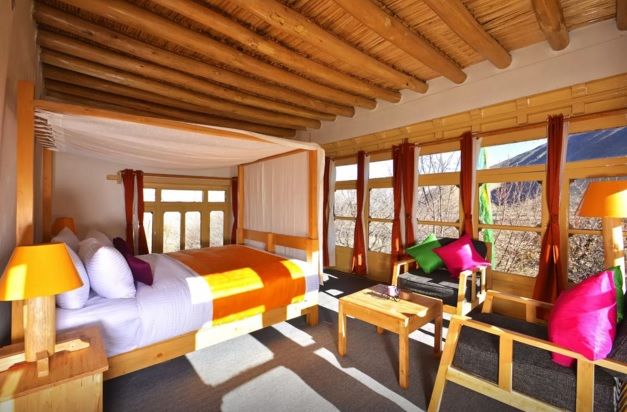 4) Hotel Lasermo: Rs.3500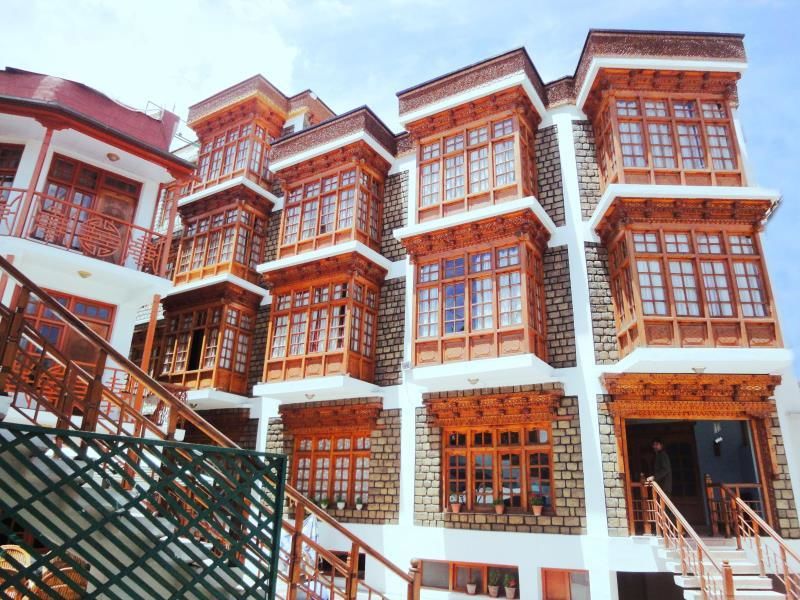 Best Rated Places to Eat in Leh
1) Chopsticks Noodle Bar: A serving of the best hot soup, noodles and momos is an apt indulgence in the snowy landscapes of Leh. A hide-out for some authentic Tibetan cuisine.
2) Bon Apetite: Local architecture, continental cuisine and the panoramic view of the mountains outside, it's no wonder that this restaurant is one of the most recommended and loved ones in town.
3) Tibetan Kitchen: Equally great for a quick snack or a full-fledged meal. Prepared with the true and enticing flavours of a mother's kitchen, this is home food away from home.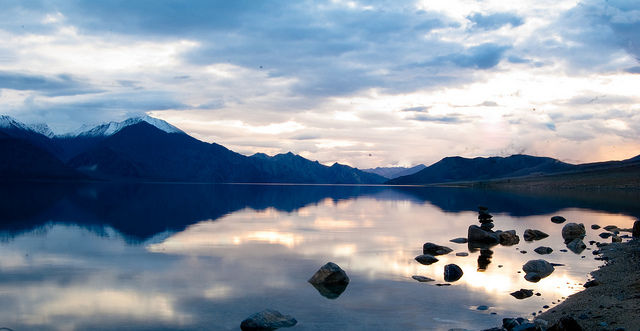 This mighty lake is perhaps on every travellers list of things to do in Ladakh. Half in India, half in China; this heavenly sight is worth the 5-hour drive from Leh. Its calm, azure waters surrounded by rusty brown mountains is what wallpapers are made of. Use Leh as a base and plan at least one entire day (travel included) to visit the lake. The area is mostly left untouched by commercial tourism, so one won't find hotels or even proper restaurants around. But, the local home-cooked offerings more than make up for it.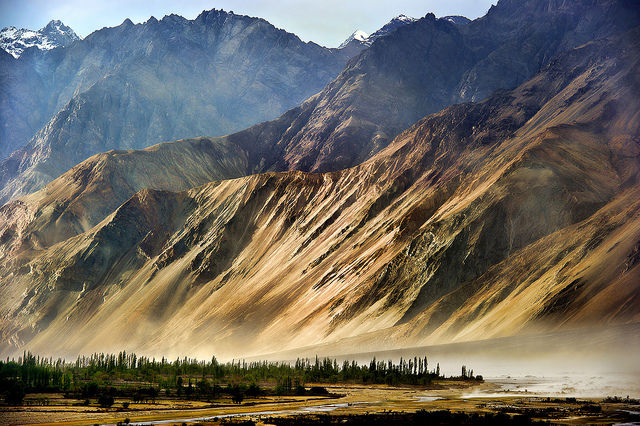 Nubra valley is a boasting point for Ladakh Tourism. The valley sees colours and views come alive and a host of travellers who come here expecting the unexpected. The white sand dunes of Hunder, feels right out of a dream and its quiet monasteries are trance-inducing. Nubra valley is your assent to witnessing the majesty of Ladakh.
Things to do in Nubra Valley
1) Embark on the Camel Ride of Your Life
Take a Bactrian Camel ride down the ancient Silk Route amongst the picturesque white sand dunes of Hunder.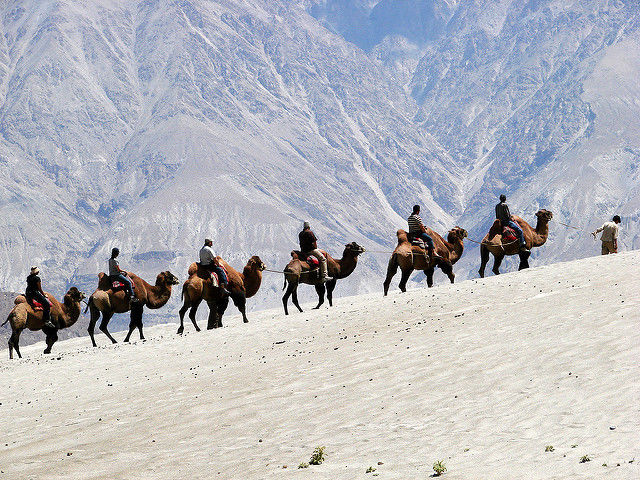 2) Enjoy the Ambience at Diskit Monastery
An unmissable sight hovering over the valley, Diskit is one of the largest and oldest monasteries in the region.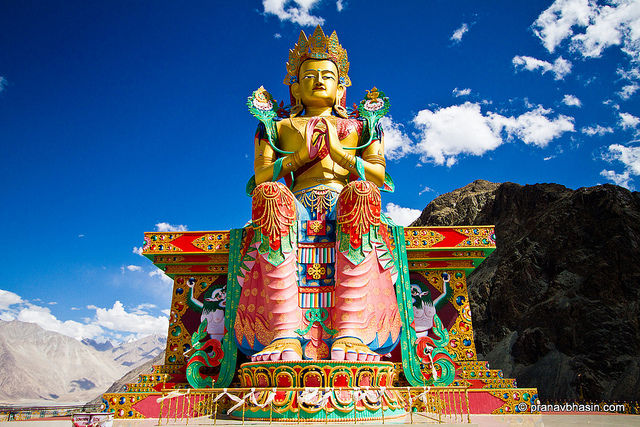 Best Rated Places to Stay in Nubra Valley
1) Double Humped Camp: Rs 2500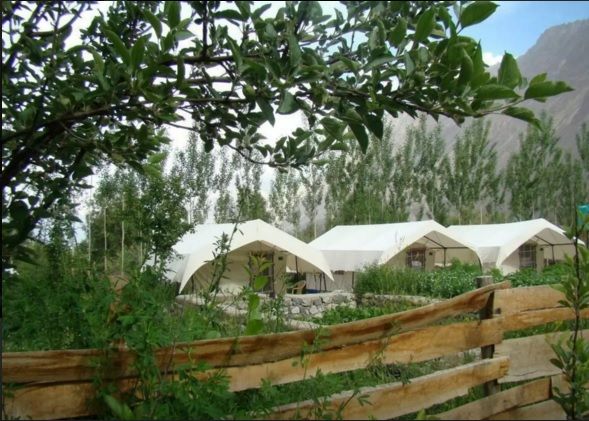 2) Olgok Guest House: Rs. 2000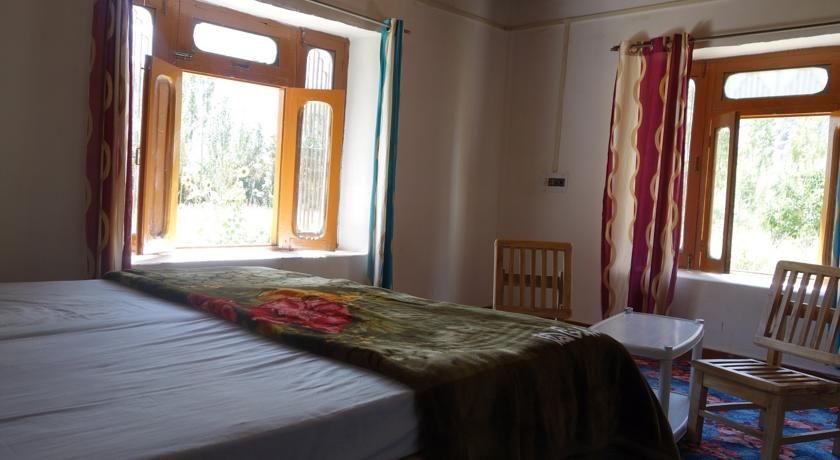 3) Nubra Ecolodge: Rs. 5000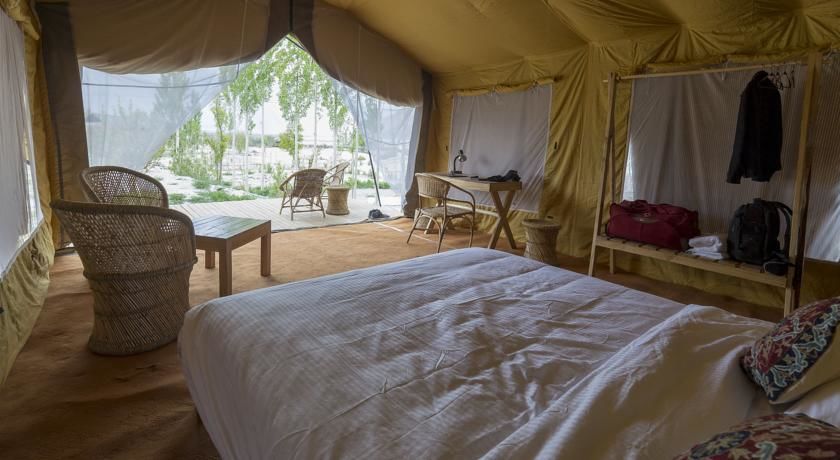 Best Rated Places to eat in Nubra Valley
Gyantse restaurant: Located in the Diskit market, this is the only proper restaurant you might find in the area. Best known for its Chinese, it's a great place to unwind and eat after a tiring day. For most, part you will get to enjoy the local home-cooked food.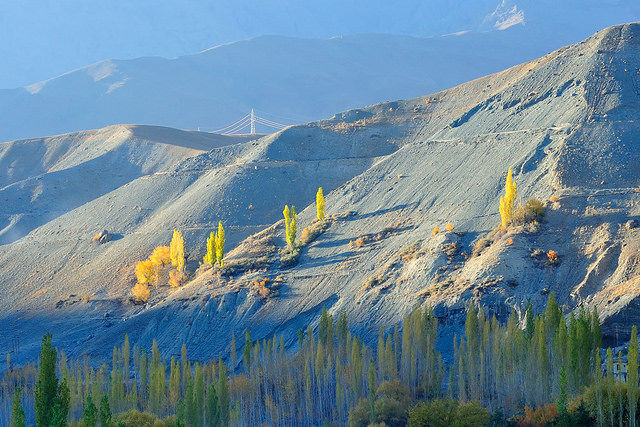 Picture credit: Zuki
Popular due to the heroic battle fought here, Kargil's natural beauty is hardly spoken of. It's valleys and monasteries are a matter of equal envy and it makes for a great spot to relax and reflect in the middle of your adventure filled journey of Ladakh.
Things to in Kargil
1) A silent evening at Yuru Gompa
A beautiful intrusion in the stark, arid landscape, this monastery provides perfect peace to admire the landscape around.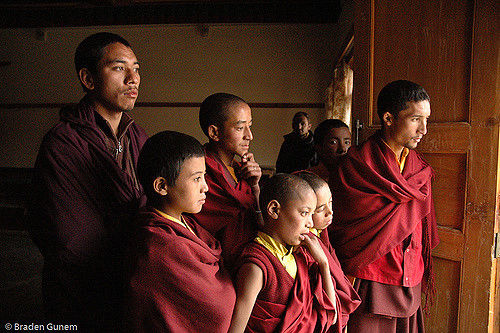 2) Trek the Suru Valley
Easily one of the most spectacular walks of your life.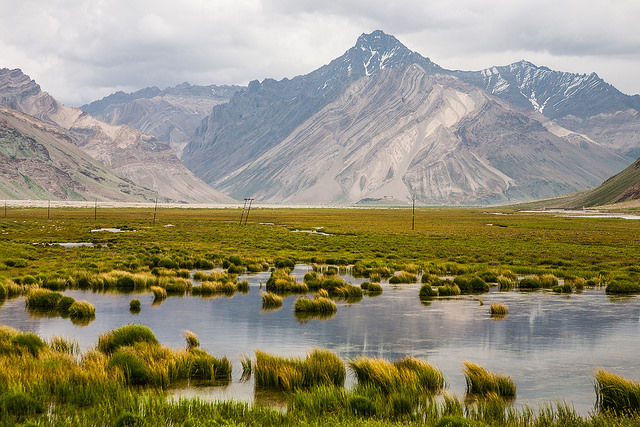 3) Visit the Kargil Museum
A small family-owned museum that displays the heritage of Kargil as an International Trade Route.
4) Drive to Mulbekh
A 1000-year old rock carved Buddha statue and the remains of an 18th century castle beckons you.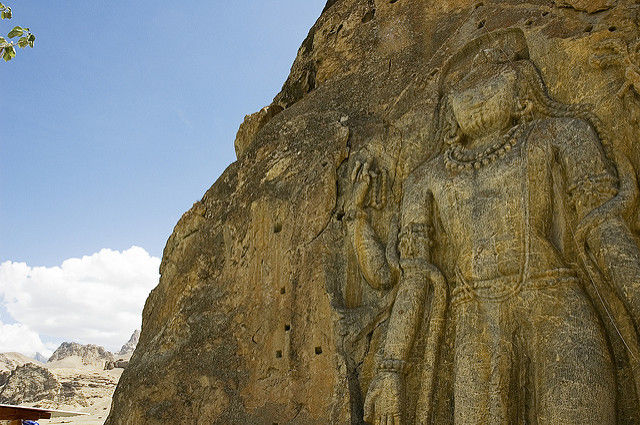 Picture credit: hceebee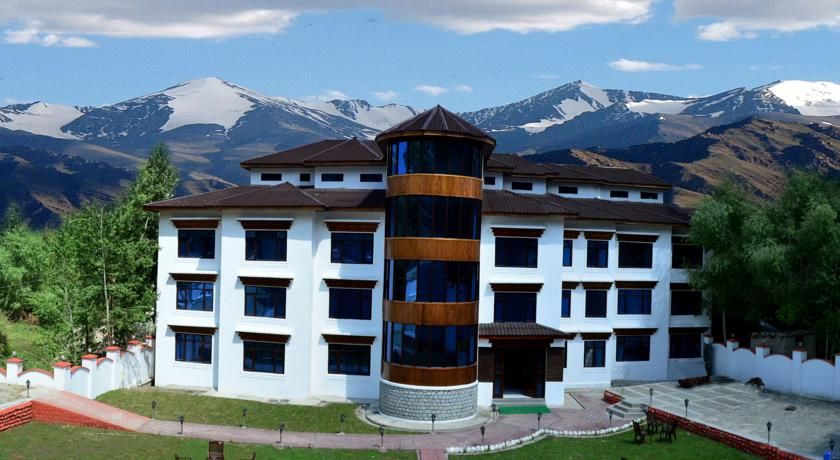 2) Caravan Serai: Rs.5500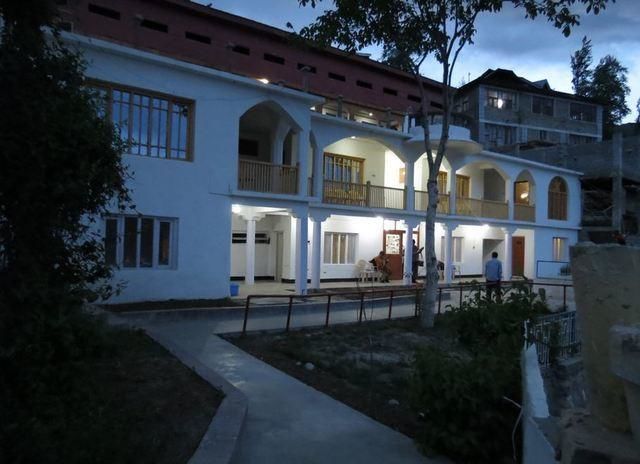 3) Hotel PC Palace: Rs. 2000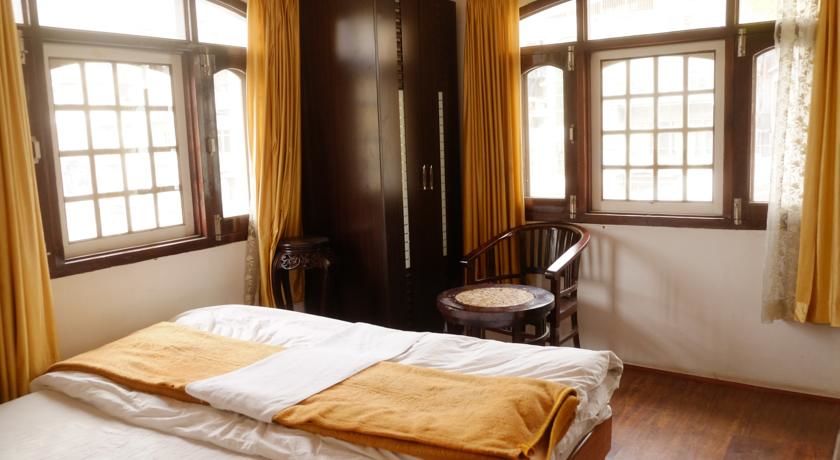 Best Rated Places To Eat In Kargil
Look for street side eateries and home-turned cafes for the best meals, here are two more choices:
1) Hotel Shangrila: The closest you will come to a proper restaurant meal with a romantic setting thrown in for good measure
2) Roots Travel Café: Serving a variety of cuisines with an added advantage of starting a conversation with a fellow traveller.
Day 8 & 9: Zanskar Valley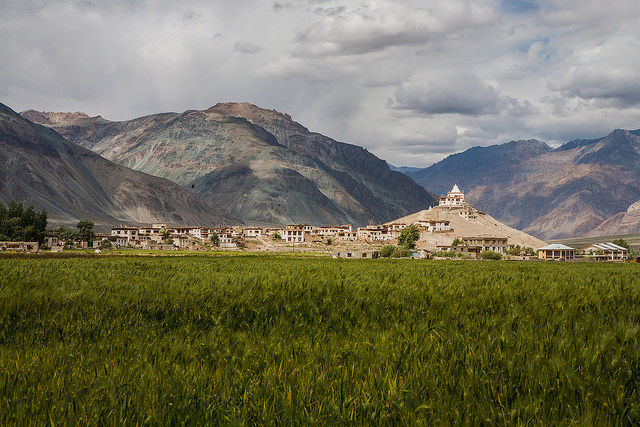 One of the most isolated and unexplored valleys in the Trans-Himalayan region, Zanskar has earned its spot on the Leh-Ladakh Itinerary owning to its rich and unseen landscape, its largely hidden monasteries and the magnificent Zaskar river. Most travellers shy away from the place owning to the lack of facilities (restaurants, hotels….or sometimes even roads!). But when you do make it to the valley, it becomes just as difficult to leave. Zanskar is the place you will carry long after your trip is over, in exciting conversations with friends and sweet reminiscences at home.
Things to do in Zanskar
1) Visit the Zangla Castle
Ruins of an old castle and a small church nearby; go for the view if not for the history.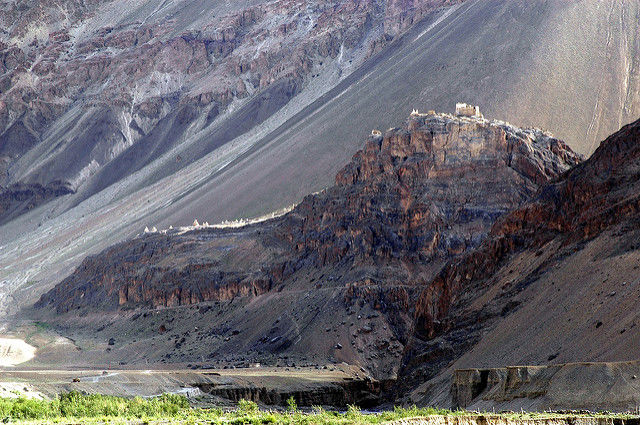 Picture credit: Mor
3) White-water Rafting on the Zanskar river
The swift and mild rapids of the river make it a great spot for both beginners and novices.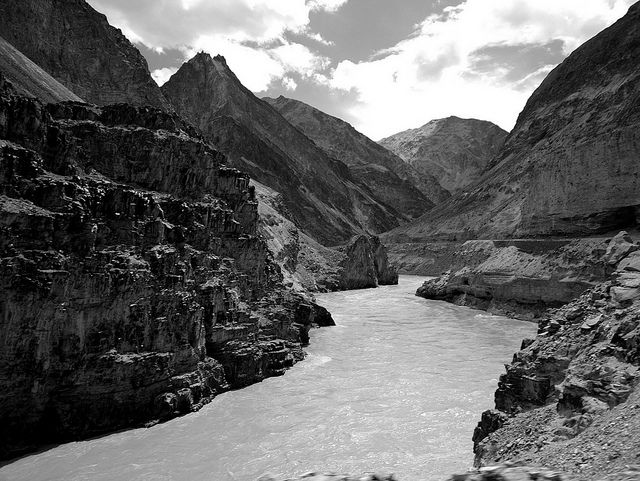 3) Head to the Stongday Monastery
Dedicated to a Tibetan Yogi, this is a quick relief after an adventurous day.
Best Rated Places to Stay in Zanskar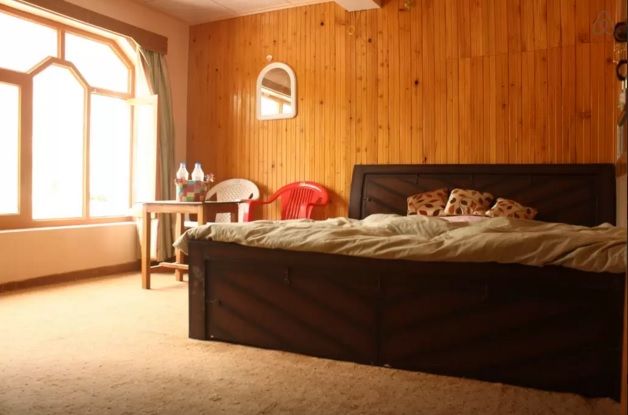 2) Ibex Hotel Padum: Rs 900
Best Rated Places to Eat in Zanskar
Local delicacies can be sought at the market. Don't expect to find proper restaurants or any restaurants for that matter. By now, you must have figured out that the best meal is found at the local's house.
All prices are approximate and as updated on 31 January 2016.