Want to explore more road trips that you can take in 2022? Head to this page to find your next favourite holiday!
When we think of road trips in India, there's no way to skip the trails running around the mountains in the northern-most part of the country! Leh-Ladakh has been on top of every adventure lover's bucket list. The pristine blue skies with cotton candy clouds kissing the Himalayas will surely draw your attention when you drive from Leh to Nubra, crossing the highest motorable roads at Khardungla. The perfect mix of emerald green & turquoise blue waters of Pangong Lake will leave you awestruck. You'd find monasteries tucked on hilltops, and the Changpas roaming around with their cattle, not bothered about anything in the world!
There's no way to skip the magic that lingers in the air, here!
And as you set out for your adventures in Leh and get mesmerized by the enchanting landscapes, you'd also get to try some delectable delicacies. While this land of captivating nature will never fail to give you goosebumps, the culinary delights would be nothing less!
In case you're a foodie like me, you'll be spoilt for choices in Leh! From freshly baked pizzas to mutton momos, and authentic Kashmiri wazwan to thenthuk & shyapta - you'd find it all here.
Here are some of the best eateries in Leh where you should stop by:
1. Three Wise Monkeys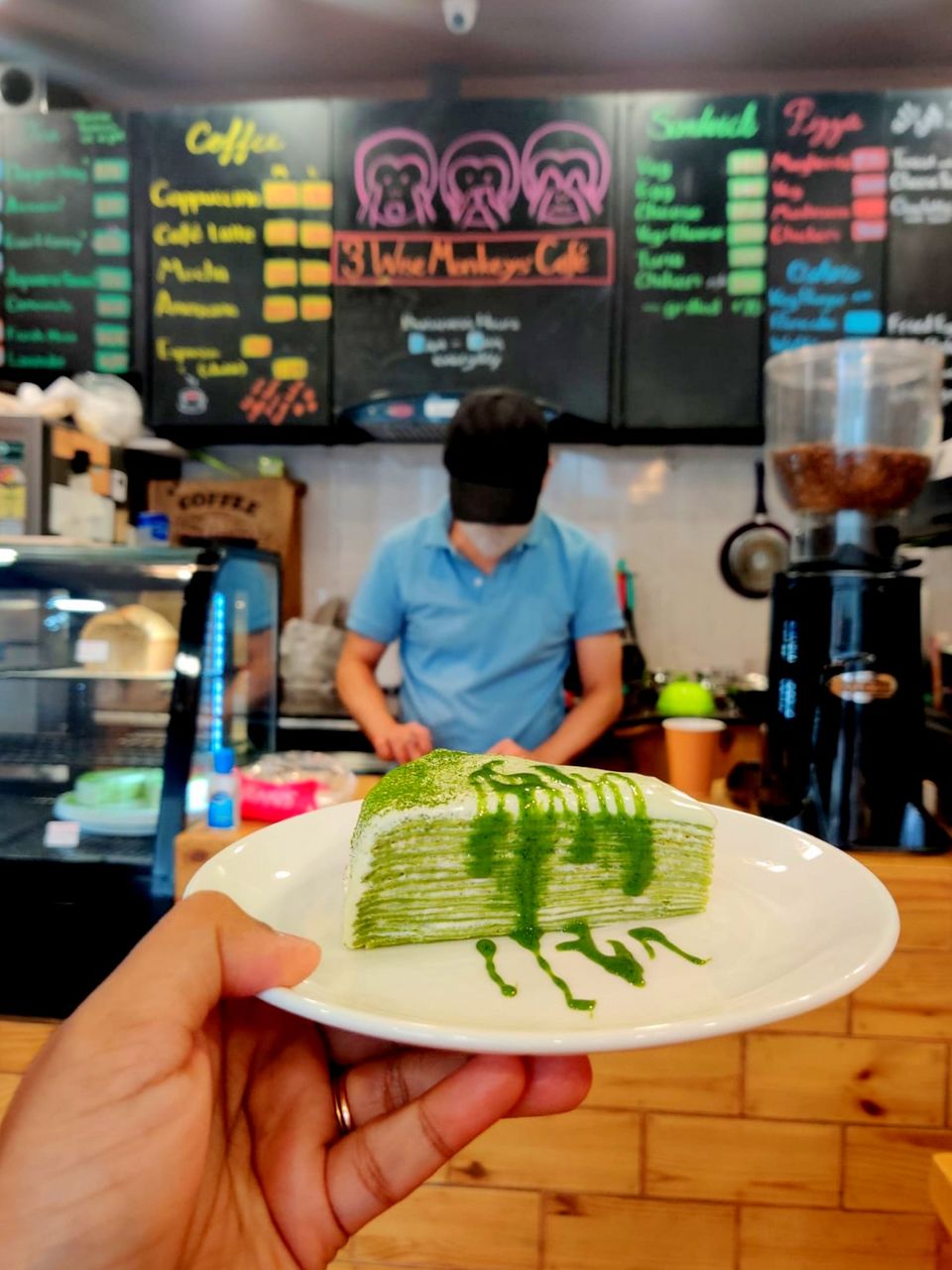 Three Wise Monkeys is a cute little café that offers delightful beverages and freshly baked cakes (that'll melt in your mouth!). It has a lovely ambiance, quaint interiors, and some great books to flip through! The owner of this food joint is a Japanese man who passionately cooks fantastic dishes with local ingredients. There are only 3 tables inside the cafe to sit, so you can opt for a take-away if necessary! Don't forget to try out the Matcha Cake as it is the star attraction of this food joint!
2. Naas Cafe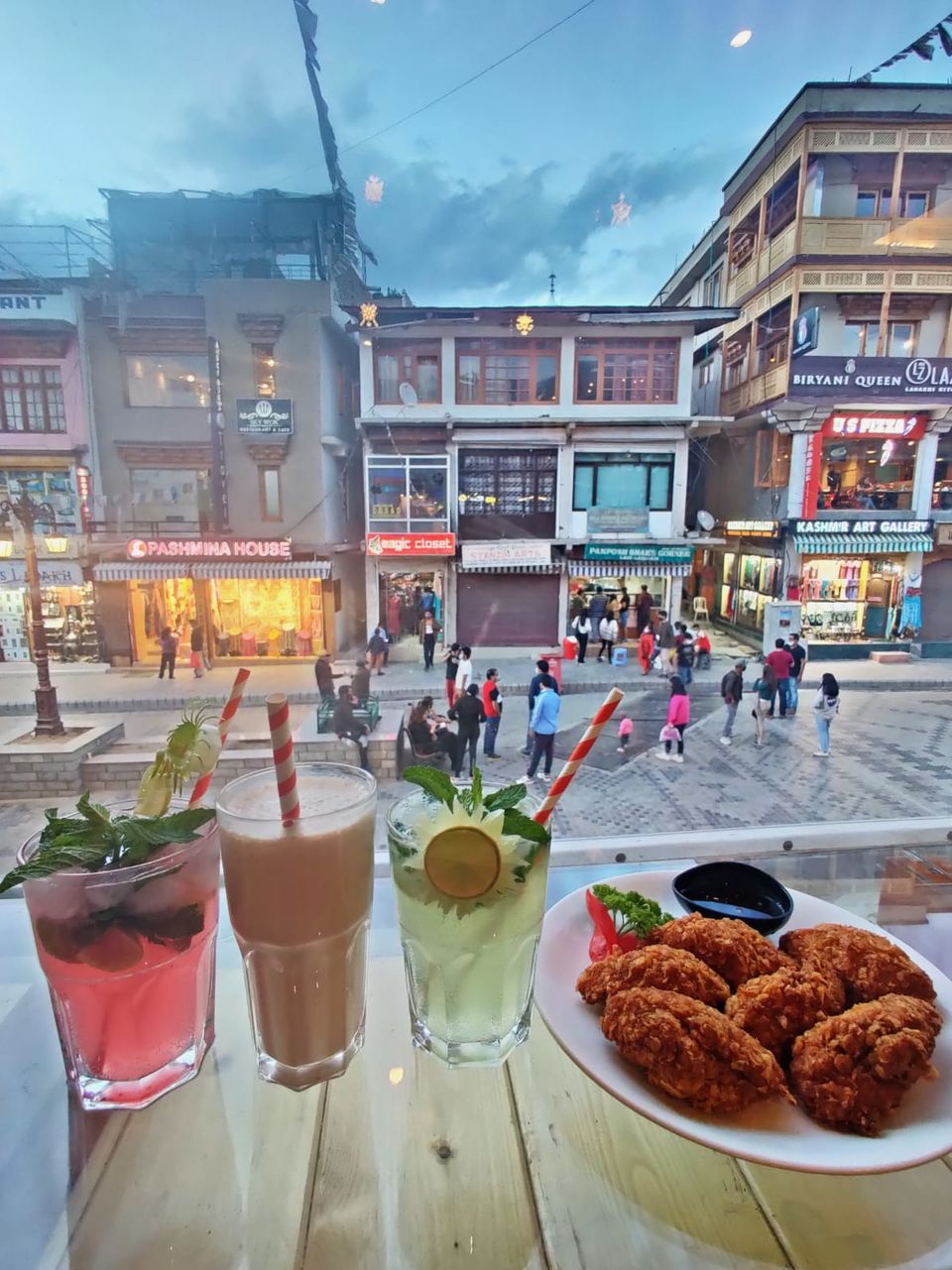 An Insta-worthy cafe with a diverse menu, this newly opened place serves mouthwatering burgers, noodles, chili chicken along with freshly brewed coffee and a variety of smoothies and shakes. You can sit by the window which overlooks the market, or just get cozy in a corner with your laptop & work from here!
3. Kashmiri Wazwan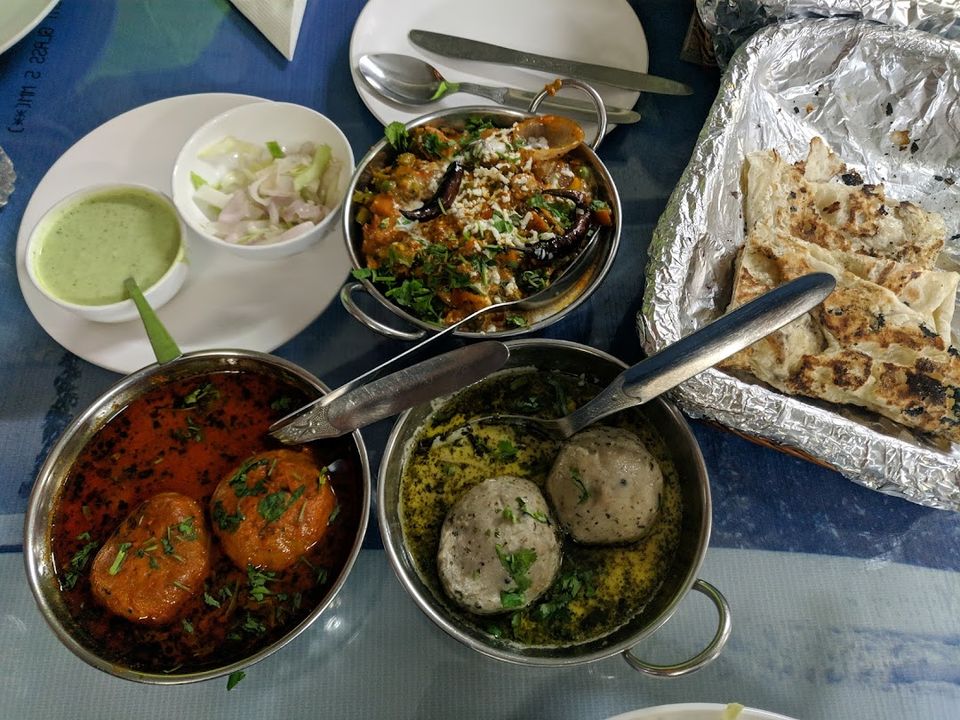 While Ladakh was initially a part of Jammu & Kashmir, it's now a Union Territory that still has a heavy influence of the Kashmiris. And in case you're craving for some Yakhni Mutton, Gushtaba or Rogan Josh along with Kashmiri Pulau or Keema Naan, then you gotta head off to this restaurant and enjoy a heartfelt meal. Located right where the Leh market begins, next to the taxi stand, this place is always crowded and chances are, you might not always find everything available! But if you're on time (and lucky), you shouldn't miss the Gushtaba & Pulau :)
4. Lamayuru Restaurant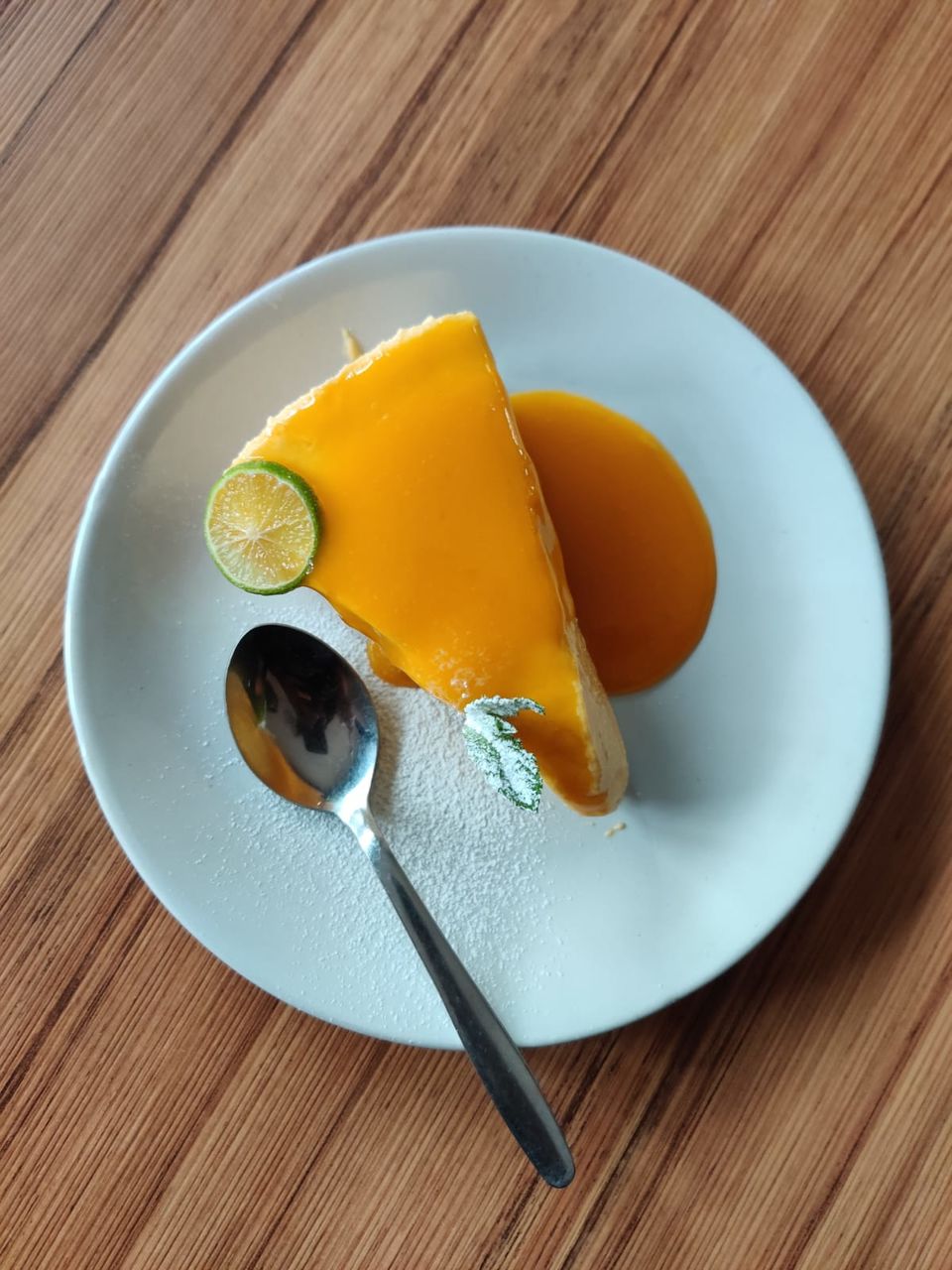 Serving the best Yak cheese pizza, this has become one of the most popular restaurants amongst tourists and locals. You'd also find Israeli cuisine here, along with Chinese, North Indian and Tibetan delicacies. Not to forget the freshly baked desserts, that aren't there in the menu card but you can ask what's available on that particular day!
5. Lehvenda Café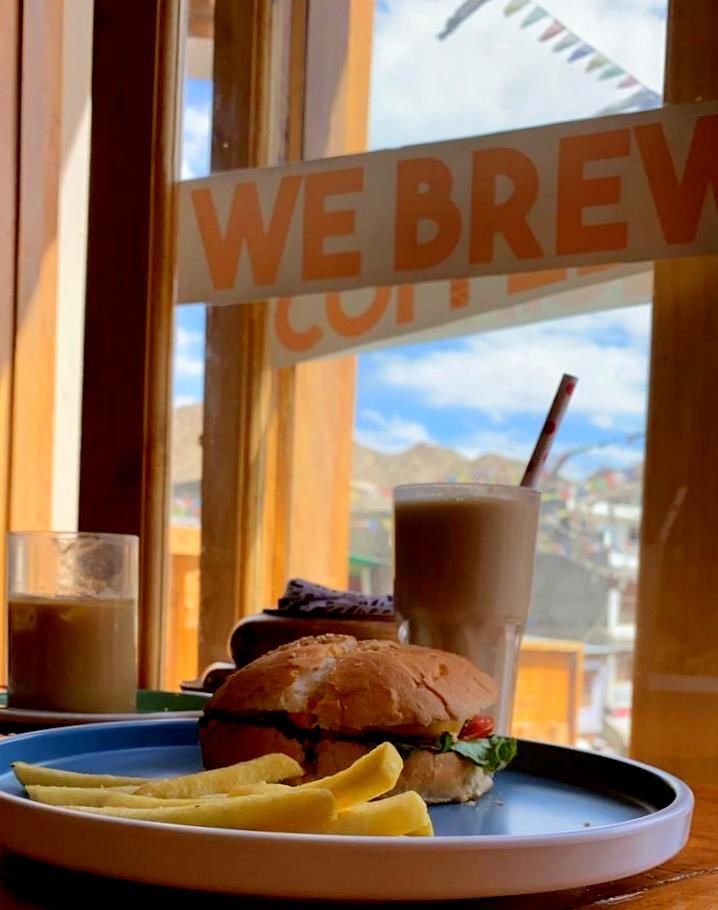 Lehvenda Café has everything that you look for in a café: a great ambience, good music, and mouth-watering food. If you're a coffee-lover, then you'd be drooling over their oh-so-amazing varieties of aromatic coffees. The excellent smell of brewed coffee is just mesmerizing out here! Indulge in having some pizza or waffles alongside. Offering a perfect view of the Leh market, this is a place where you can sit for hours!
6. The Tibetan Kitchen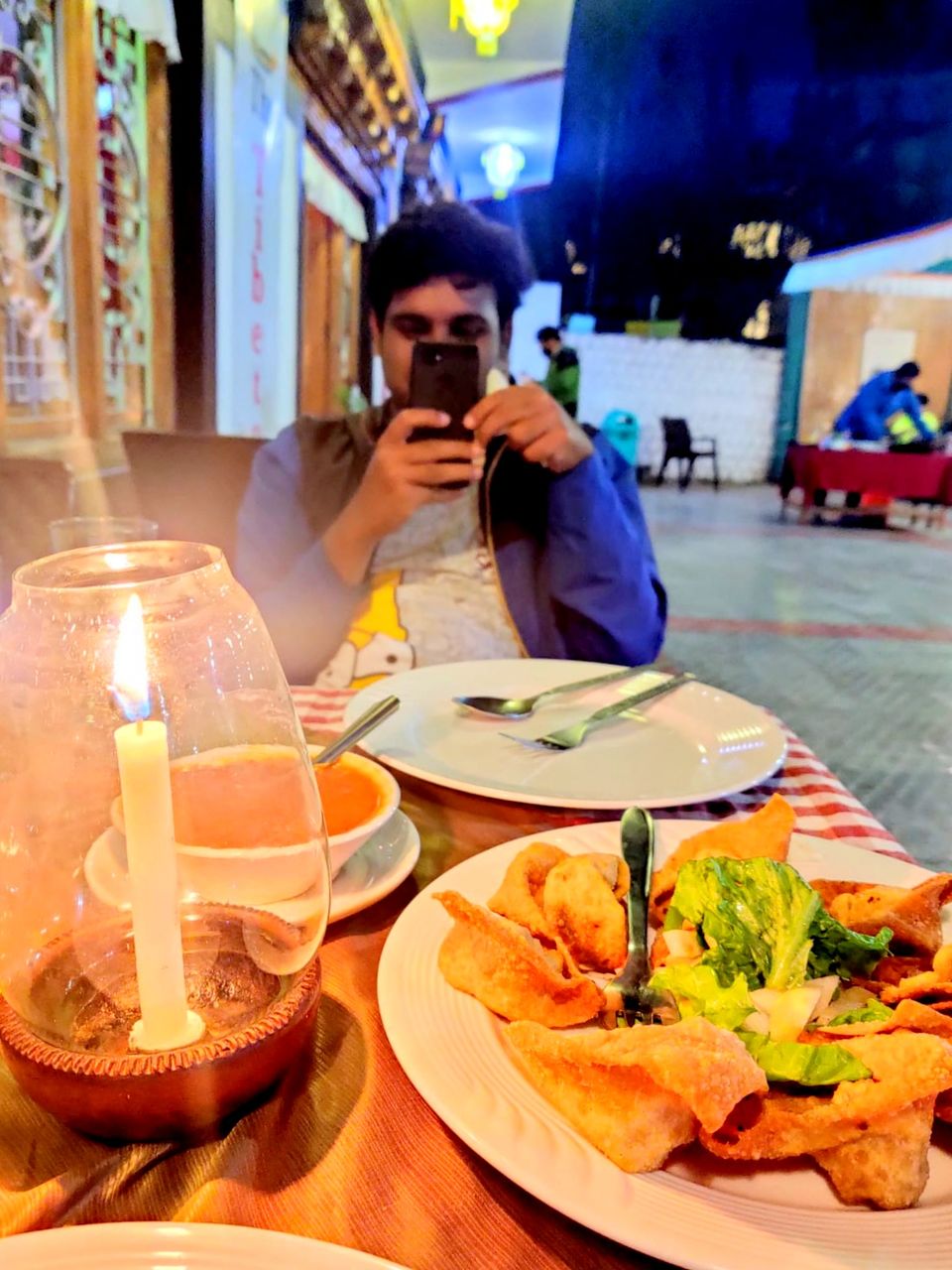 Situated away from the Leh market, a narrow lane would lead you to The Tibetan Kitchen - considered to be one of the best restaurants to try local cuisines. And I would totally agree to the hype! The ambience and the outdoor seating arrangements make the whole experience of eating more enjoyable. The restaurant offers Tibetan, Chinese, Thai, Continental and Indian cuisine. While all the food on the menu is scrumptious, go for Tibetan food and you'll surely be drooling for more!
7. Chimath Tibetan Restaurant
With a sitting space that can accommodate 10 people (maximum) at one point in time, this tiny eatery is always buzzing! You'd find the best Mothuk (Momo-Thukpa) and Mutton soup at this hole-in-the-wall restaurant, located in the main Leh market. If you're planning to have dinner there, make sure to step in by 8 PM, 'cause they stop taking orders after that!
8. Amigo Korean Restaurant
Well, you must be thinking why a Korean restaurant has a Spanish name, but let's shift the focus to the food they serve which is not authentic Korean, but nonetheless, delicious! In case you're tired of too many momos and pizzas, then go try out some bibimbap at this place.
9. Wanderers Terrace and Café
A perfect place to sit & work, Wanderers Terrace and Café is the place where you'd stand a chance to stumble upon some interesting people. Initiate a conversation over a cup of coffee, as you sit on the terrace overlooking the market and the breathtaking mountains in the backdrop. They serve some delicious burgers and pizzas, hummus & pitas, as well as Ladakhi delicacies. The service can be a little slow at the busy hours (especially evenings), so make sure you're not hungry much when you place the order!
10. Café Cloud
Away from the main Leh town, close to Thiksey Monastery on the Leh-Manali highway, lies this quaint multi-cuisine café that's surrounded by the mountains on all sides! While the views are to die for, so is the food! Dig into a bowl of noodles or some fried chicken with sautéed veggies - your taste buds will be dancing in joy! It's a perfect place to eat during your sightseeing-daytrip from Leh.
We all love to sit at a café/ restaurant and enjoy the ambiance while eating, soaking in the local vibes. But in case you're on a workation in Leh, and finding it difficult to step out for a meal, you can get food delivered at your doorstep from your favorite eatery - Thanks to Gortsa (a local delivery app that just works in Leh!).
Well, I was in Goa for a month as well as in Ladakh for workation - and here's my verdict on which is better!
Think we missed out on something? Tell us about it in the comments below, and keep exploring the best of travel inspiration on Tripoto Instagram!