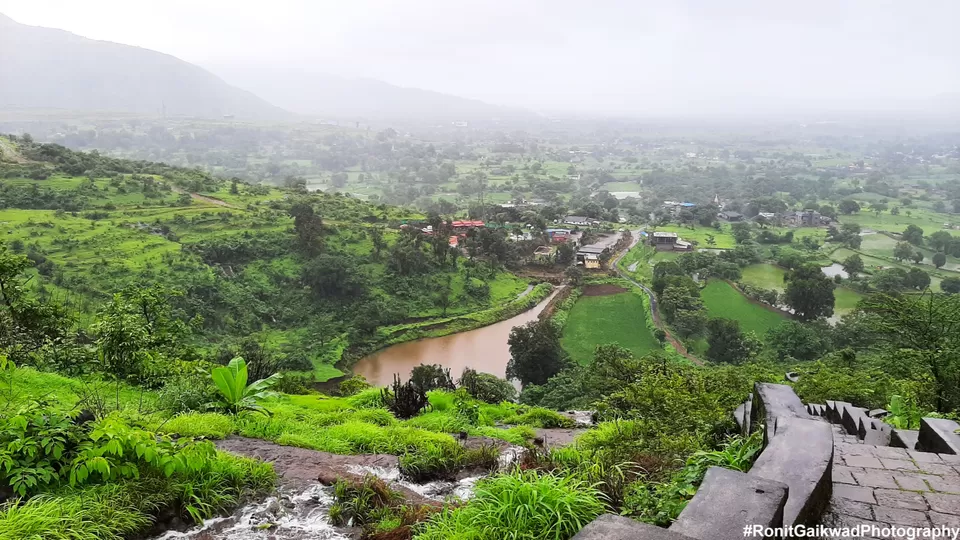 We were looking to complete a tour of tourist spots around Lonavala and came upon this when searching for all the tourist spots on the internet.
Since we visited this during the monsoon, the best part to see is all the streams and the waterfall flowing right beside the staircase. In fact, at the higher levels, the water flows right through the staircase itself. The scene up is visually stunning though one also needs to be careful as the stairs become pretty slippery during rain, and thus, it is best to wear shoes having a good grip.
The views themselves from the top of the staircase are stunning, though. You can see the entire expanse of land covered in green with small and big streams of water, eventually turning into a waterfall and flowing down the hills. While climbing up the staircase, you will find colorful flora, including some beautiful wildflowers growing beside the staircase and tiny tadpoles and colorful frogs along the path.
Higher up, the rains did seem to increase, but the cool wind and the surrounding area are soothing to the mind. The place is serene and one of the best to visit to see nature at its best and find tranquility and peace.