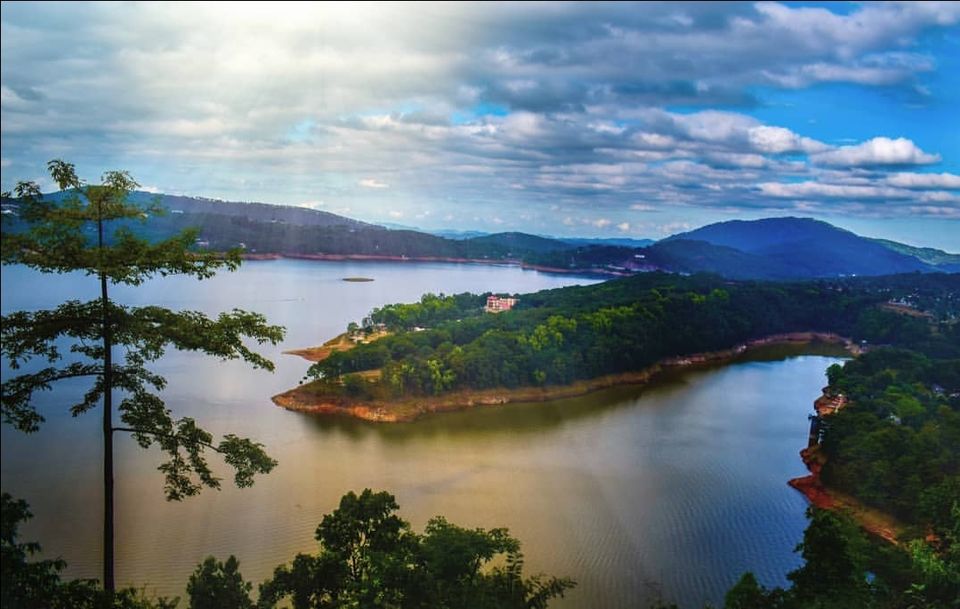 "Traveling – it leaves you speechless, then turns you into a storyteller." – Ibn Battuta
Shillong is the capital city of the state of Meghalaya located in North East India. It is cloistered in the East Khasi Hills.
Shillong charmed me at the very first sight! It's a perfect blend of the traditional world and the present-day charm. Every thing about Shillong is highly scenic and beautiful.
HOW TO GET THERE :
Roadways : Shillong is 2,926.5 km away from Mumbai via NH27.
Railways : There are no direct trains to Shillong, however one can change trains at Guwahati.
Airways : Guwahati is the closest Airport to Shillong, about 2 .5 hour drive away.
Here's a List of things to do at the Places that left me Awestruck :
1. Elephant Falls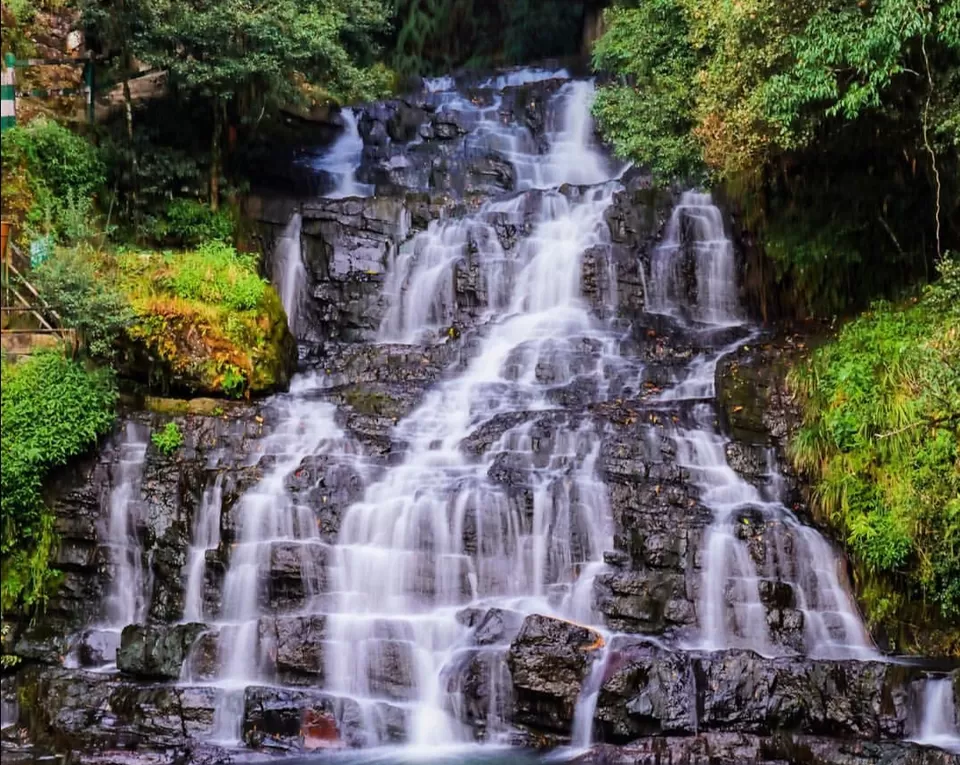 Owing to its Mesmeric Views , Elephant falls definitely takes the topmost place in the list of things to do in Shillong. The waterfall is eccentric due to water flowing in three different steps. Unlike the name suggests the waterfall isn't elephant shaped but gets its name after the Britishers named it after an elephant shaped stone that was initially situated at the falls.
It's a gorgeous waterfall, very well maintained and gets chilly as you walk down towards the fall. The walk down the stairs is simply a walkway to paradise and once you reach downstairs , you'll know that every bit of this walk was totally worth it. The water is almost blueish green in colour and super clean. There's a stone path downstairs where one can stand and get pictures of oneself with the waterfall.
TIP : Step carefully on the stones
- Avoid losing balance and falling into the water as it's really cold down there , the temperature falls to about zero to six degrees and you do not want to fall sick.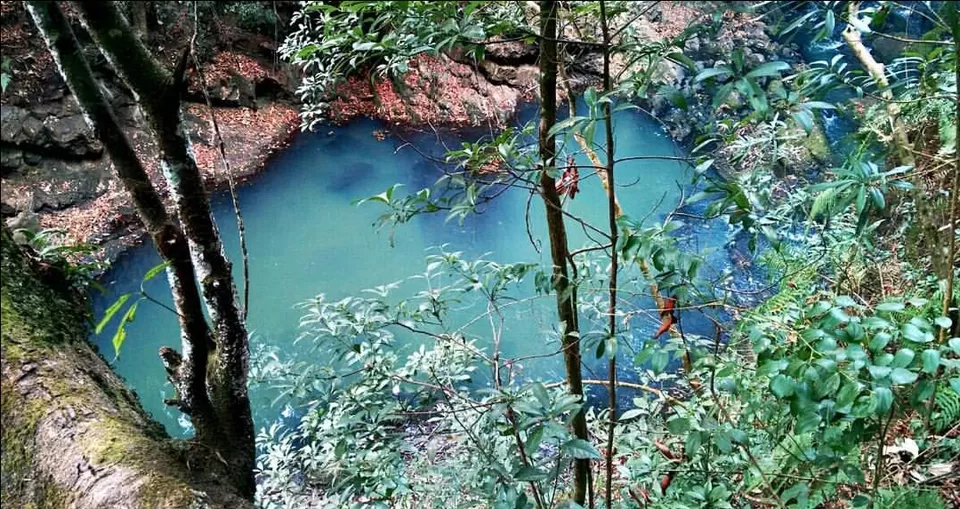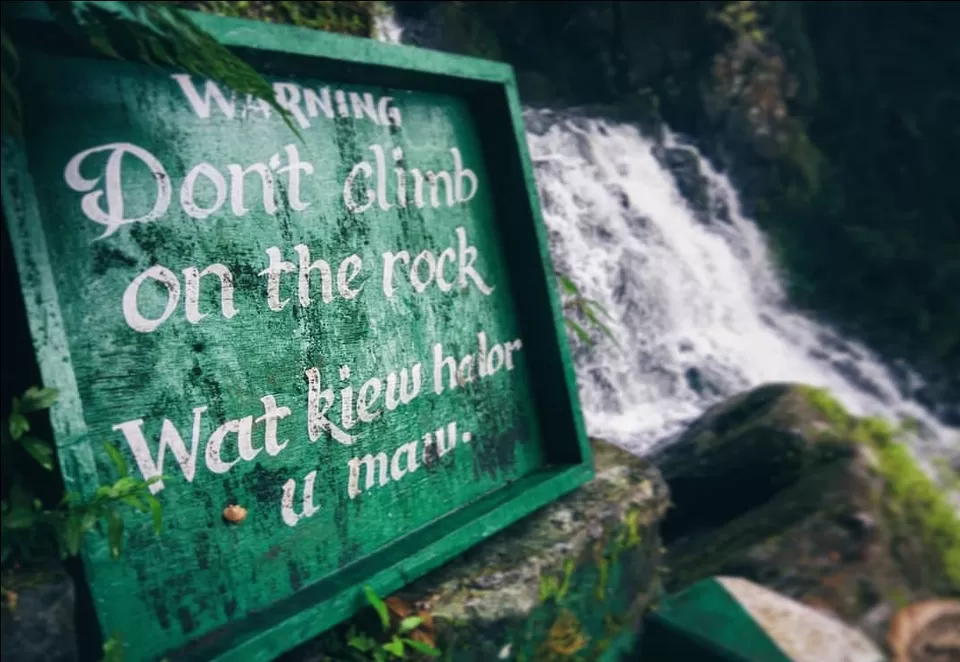 Entry Fee : Rs 20 per person.
2. Umiam Lake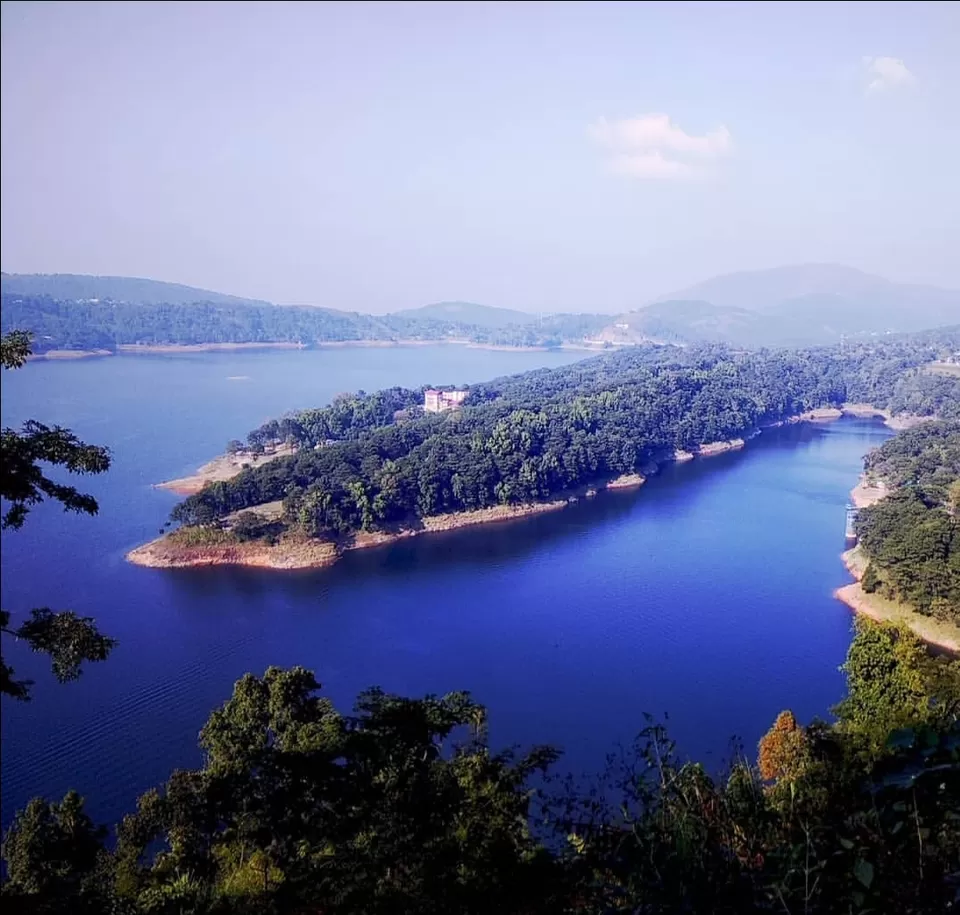 Umiam is a very popular tourist spot in Shillong. The minute you enter Shillong you will come across an alluring sight on your right hand side, the Umiam Lake.
The stunning lake is surrounded by alpine forests and no matter what angle you look at the lake from its beauty will leave you speechless. Since my hotel was located above the lake , I could view it from my balcony , the chilly waters amidst the trees and forests . Waking upto this view was definitely my favourite part of the trip!
Umiam Lake offers a lot of water activities like kayaking, boat rides and water skiing that's quite fun. If you're a water baby like Me, you will definitely love it and even if you're not I'm sure it's going to be worth the try.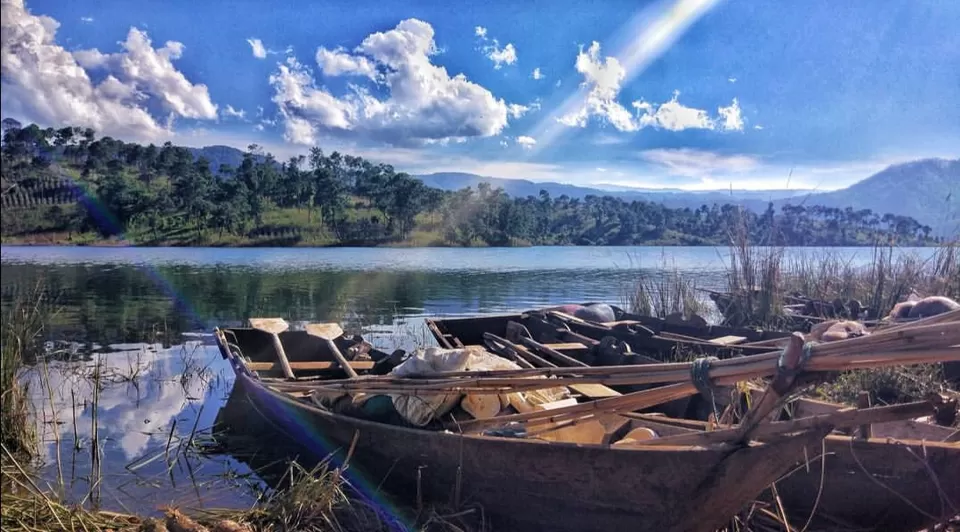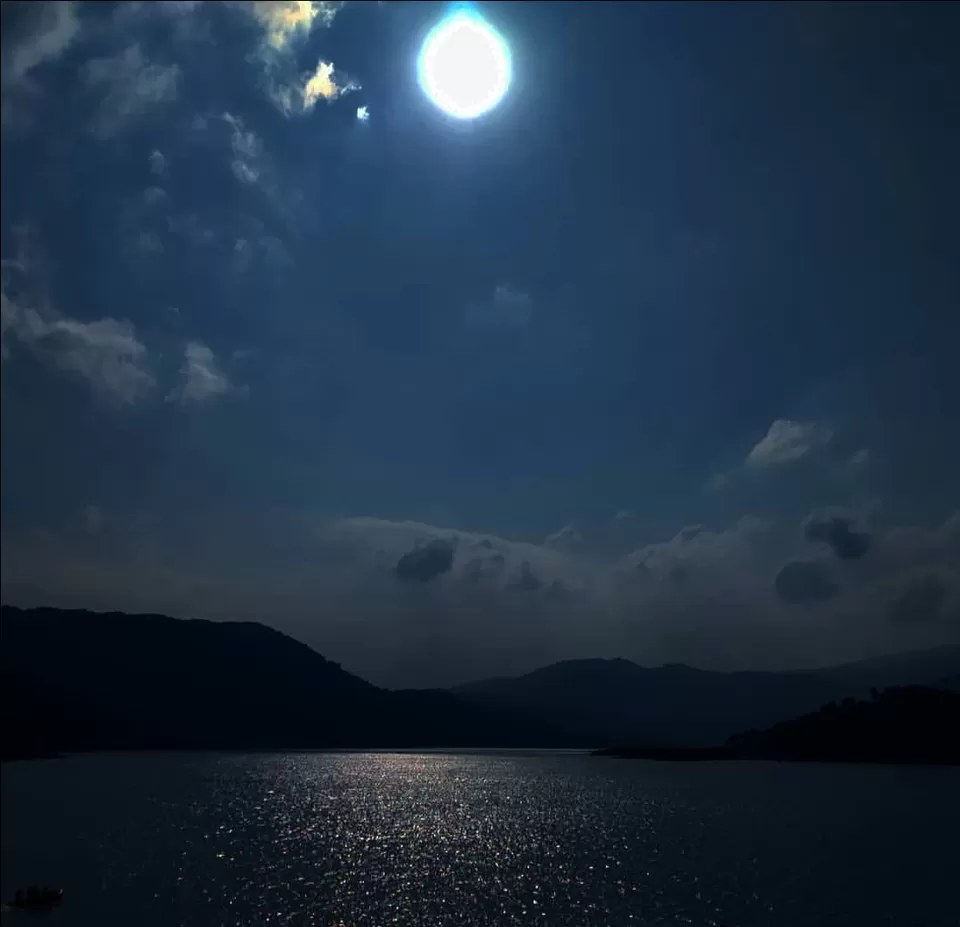 Water skiing costs approximately : Rs 200
Yacht per person : Rs 100
Speed boat : Rs 150
3. Kynshi River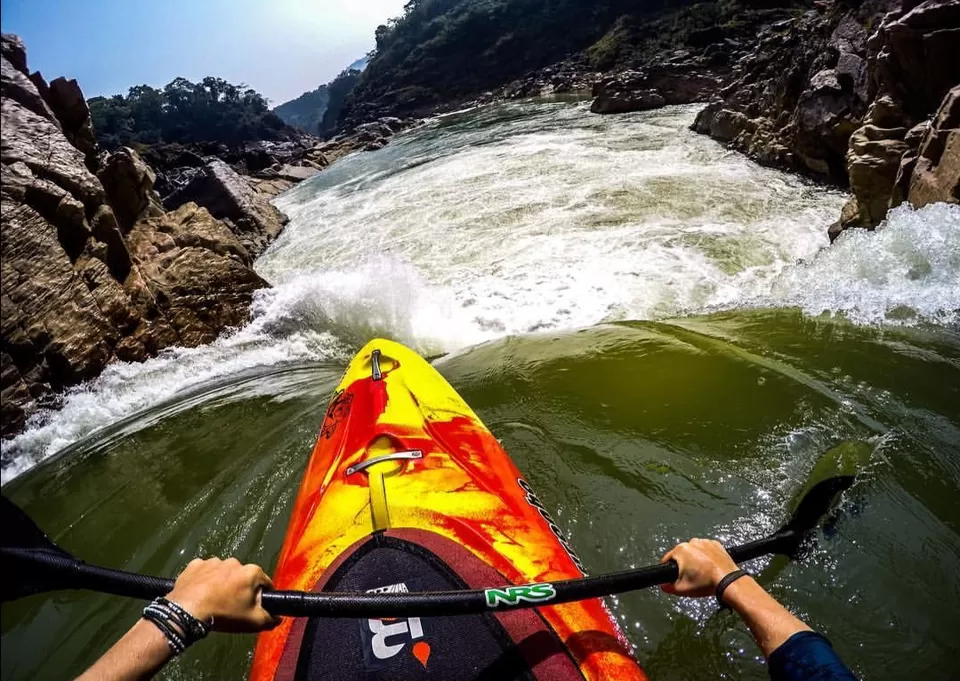 Kynshi is considered to be the number one place for Kayaking in Shillong and it undoubtedly is . Kynshi is located in the West Khasi Hills of Shillong. It further forms two gorgeous waterfalls : "Thum Fall" and "Weinia Fall". Kynshi is definitely for the adventure freaks so if you're looking for an adrenaline rush while you're in Shillong you just the right place to head.
WHEN TO KAYAK : November to February would be the safest time of the year as the seas get rough during monsoons.
COST : Approximately Rs 500 per person
4. Umngot River, Dawki.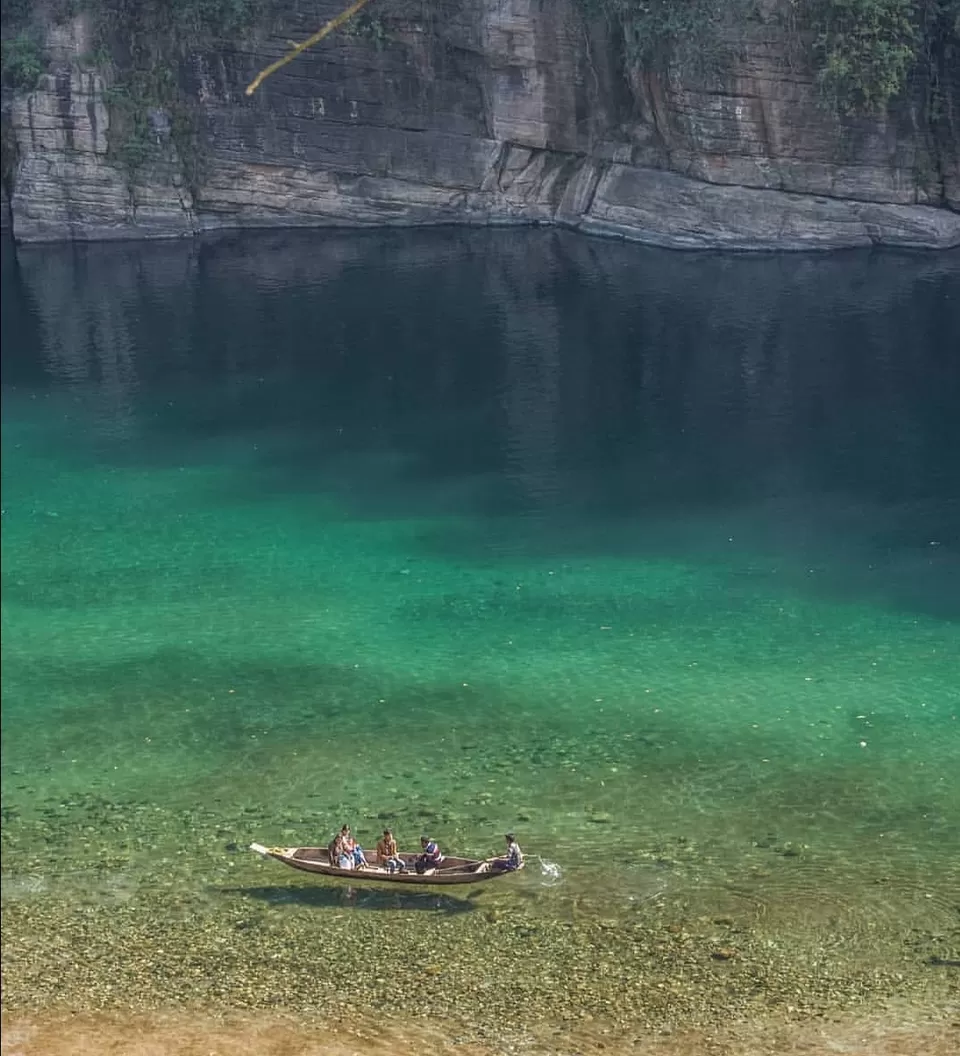 Dawki is yet another famous tourist attraction in Shillong . Given its location Dawki lies between India and Bangladesh in the East Jaintia Hills at the Indo-Bangladesh border.
The Umngot river in Dawki is very renowned for its crystal clear water which is definitely a treat to the eye ! The crystal clear icy cold water , stunning bridges and lush green forests around it makes the river all the more charming. It is safe to say that Umngot undoubtedly is the cleanest and one of the most beautiful rivers in India.
Umngot has definitely won my heart !!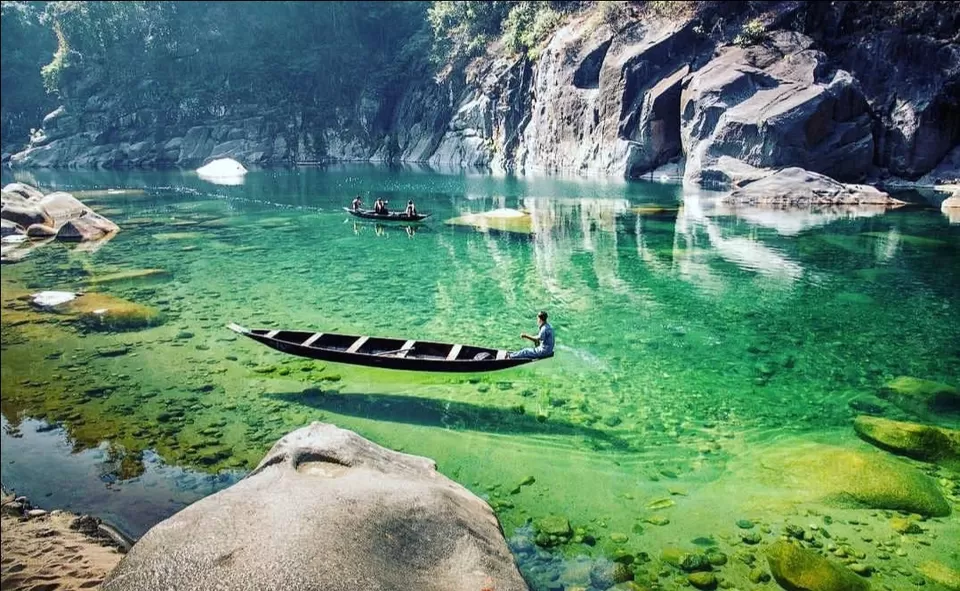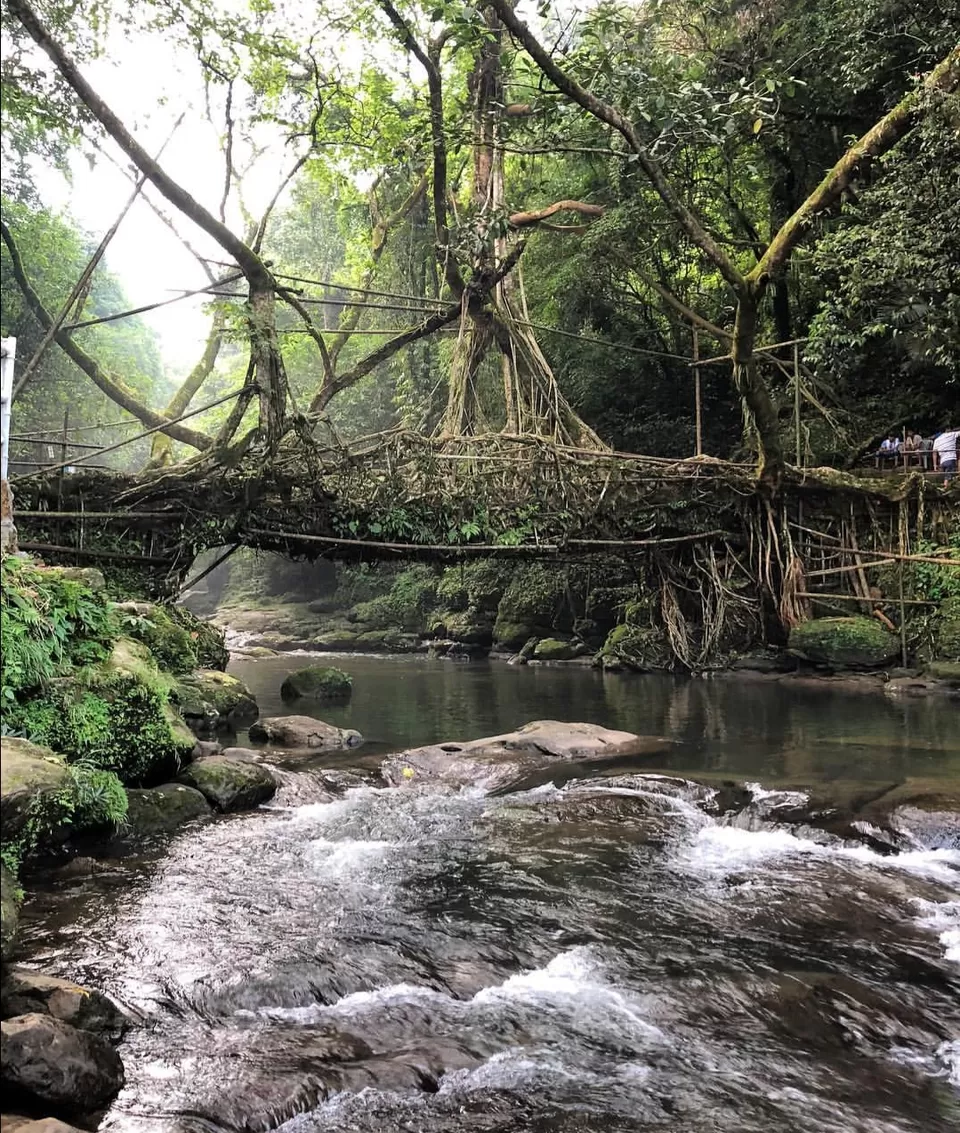 The cleanest village in Asia ; yes you got that right ! Mawlynnong is located in the East Khasi Hills and is also referred to as "God's own garden". The village is renowned for its cleanliness and it's eco- friendliness .
The village offers scenic natural beauty and a thrilling trek to the living roots bridge. The village is very pretty , preferably to be visited in the rainy season when it's covered with greenery , flowing streams and waterfalls.
Lastly, the village also offers astonishing views of Bangla plains as it's located bang on the Indo-Bangla border.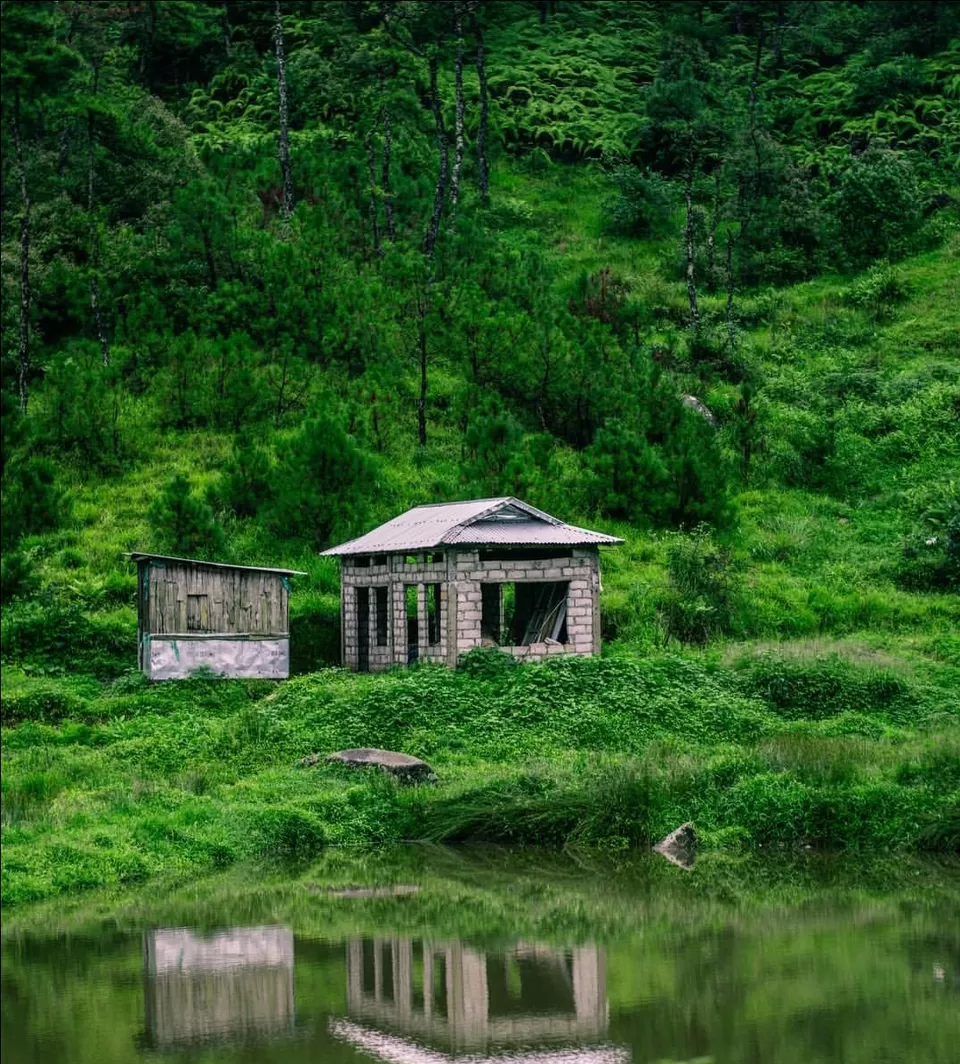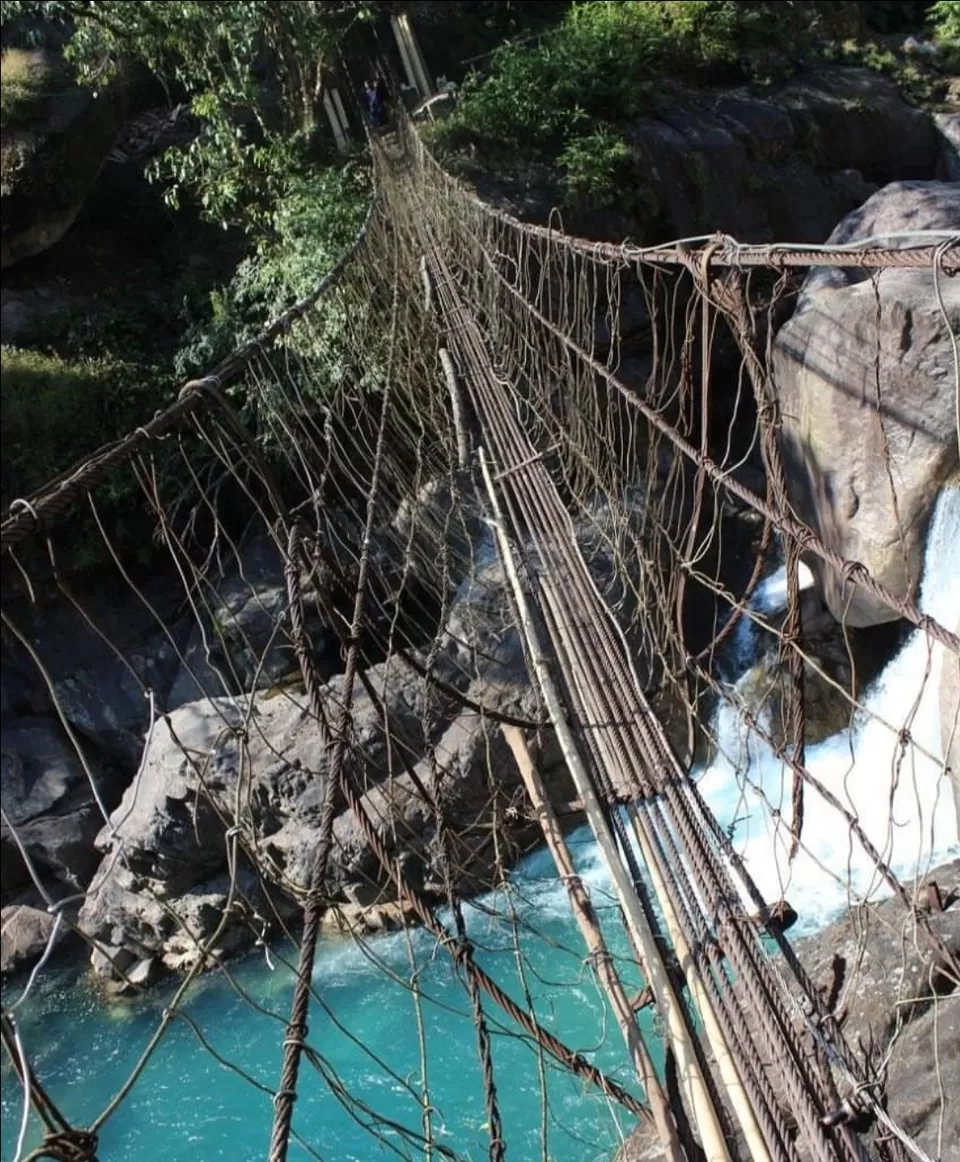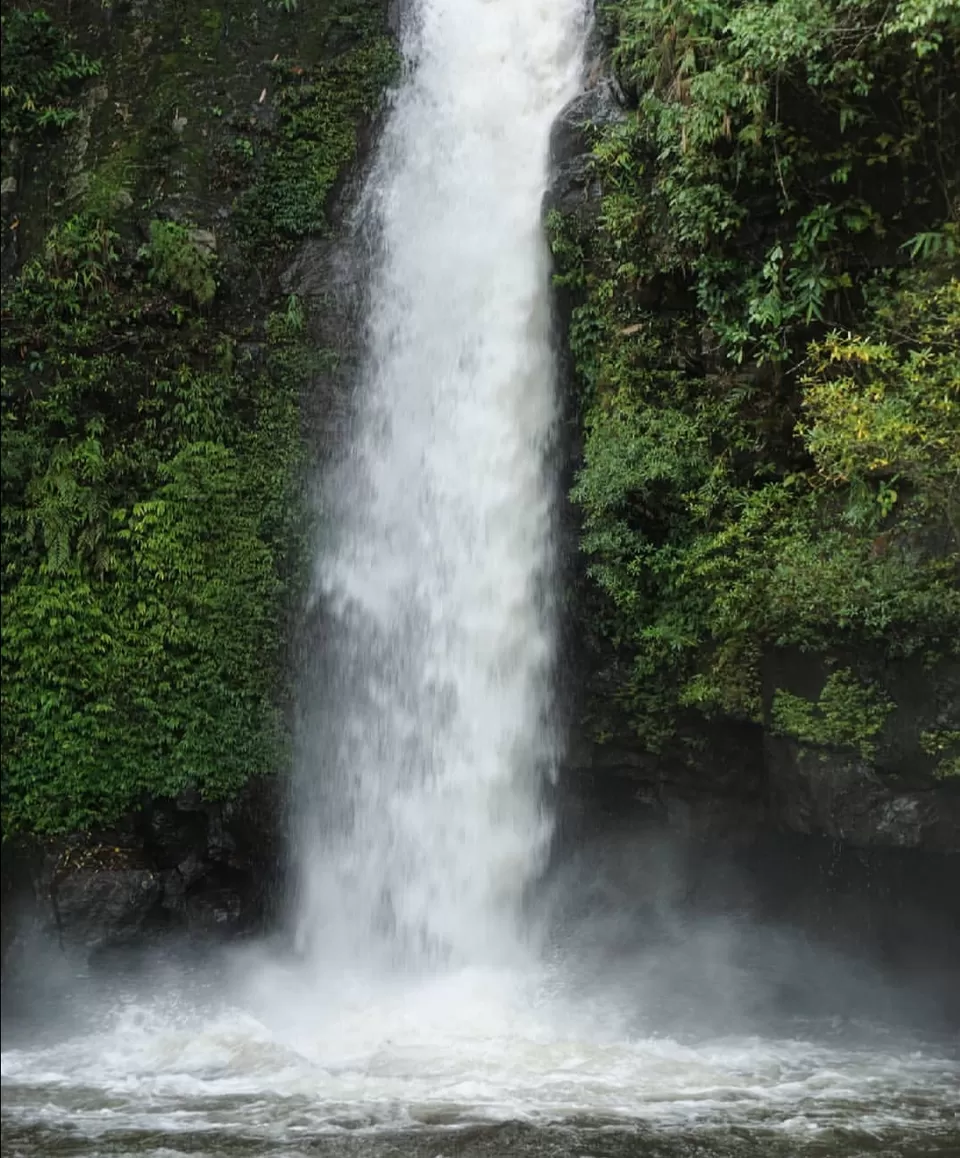 TIPS :
- Carry Thermal Wear without fail.
- Carry a jacket to keep you warm .
- UBERs are available from Guwahati to Shillong for inter-city drops.
- Becareful while booking a cab as they might loot you on price. It's preferable to ask your hotel reception to arrange one for you.
- During winters it gets pitch dark around 5 pm so plan your day accordingly.
Follow #explorewithrach on Instagram for my Travelogues.
Frequent searches leading to this page:-
meghalaya tour packages from mumbai, meghalaya packages from mumbai, best tourist places in meghalaya, best places in meghalaya to visit