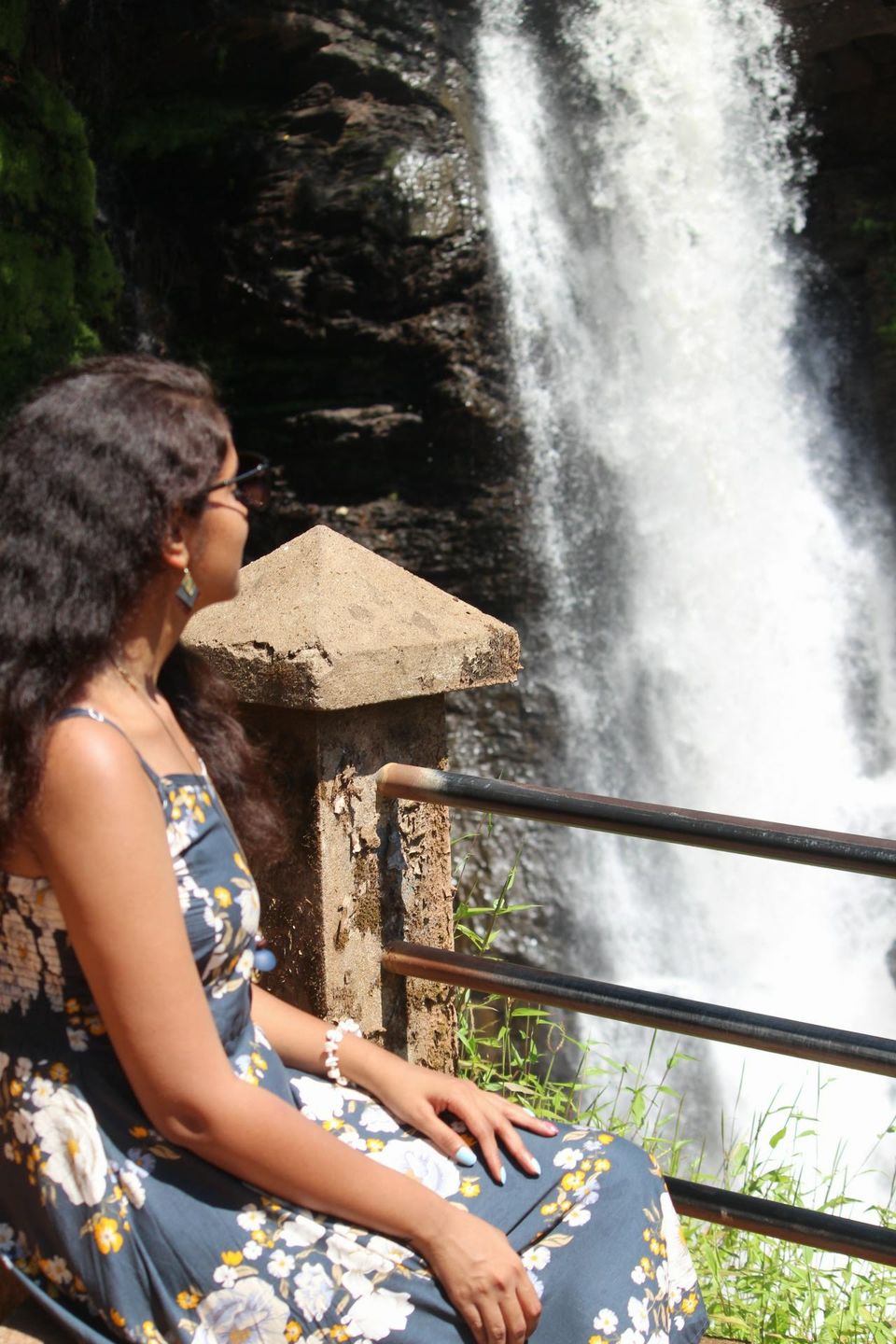 I know if one ask you to imagine yourself in Goa then you will surely imagine you at a beach taking sunbath or enjoying the night life or some adventure lovers will see their selves doing water sports but no one will imagine them near a waterfall. Yes, there is a waterfall in Goa and it has got a divine touch as it is beside a temple which is Shree Rudreshwara temple.
WHERE : Harvalem waterfall, Sanquelim, Goa
COST : Free!!!
HOW TO GET THERE : I assume you will rent a car or bike to explore Goa, so just put it in Google maps and you are good to go, location is perfect, we didn't find any difficulty to reach there.
HOW MUCH TIME TO REACH : We stayed near Anjuna beach, it took around an hour to reach there by car.
If you are somewhere around Panjim then it will take less time.
This is just a half day activity. We planned to go in morning so that we will not be exposed in sun in afternoon as it was month of October(October heat is to be blamed) and we we're already so tan.
We put Harvalem waterfall on map and reached at destination but you will not see waterfall there. You could see stairs going down through an arch (sorry I don't have photo to upload).
Down the stairs there is Shree Rudreshwara temple. I always found some positive vibes and peace in any temple. You could hear sound of waterfall from stairs itself.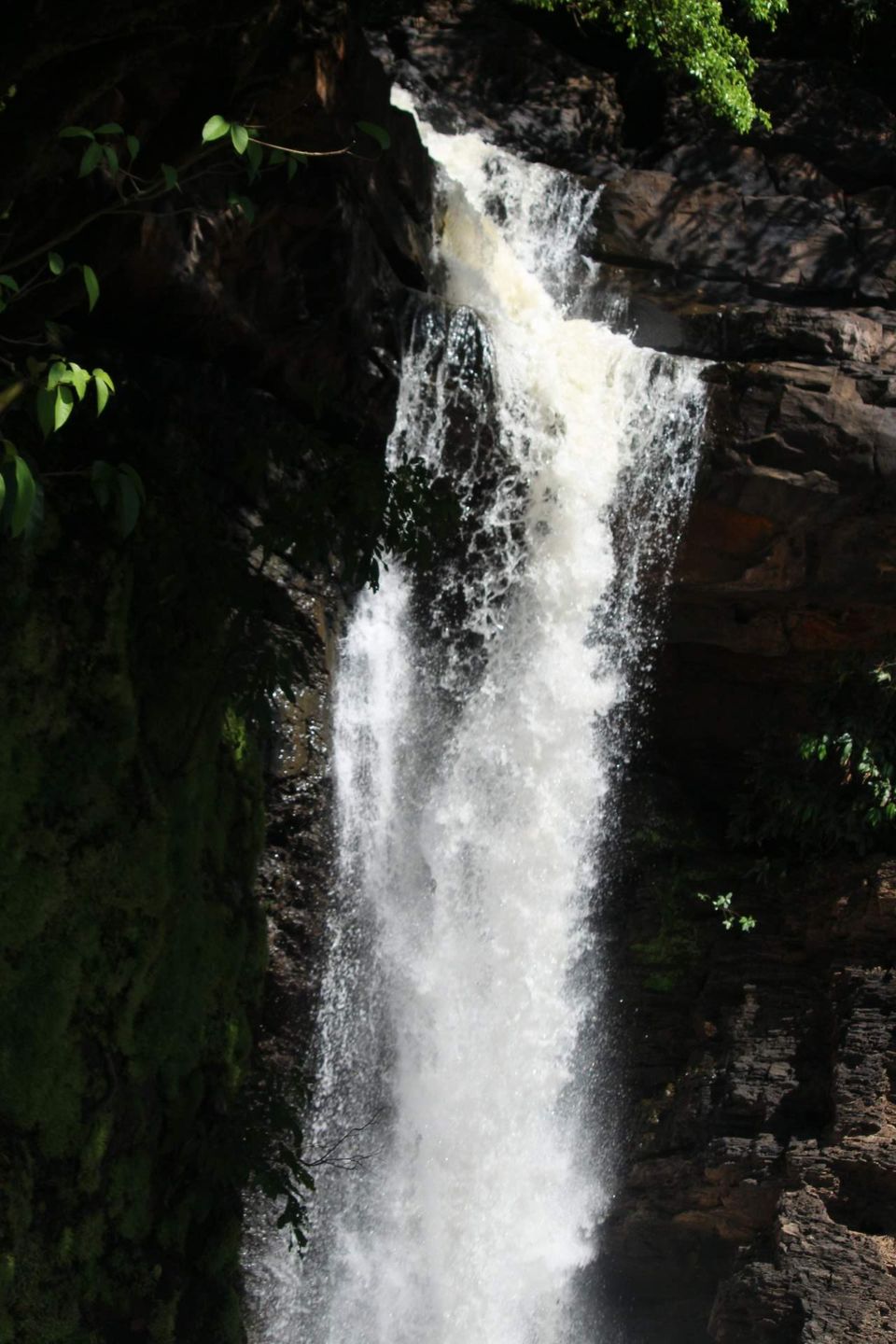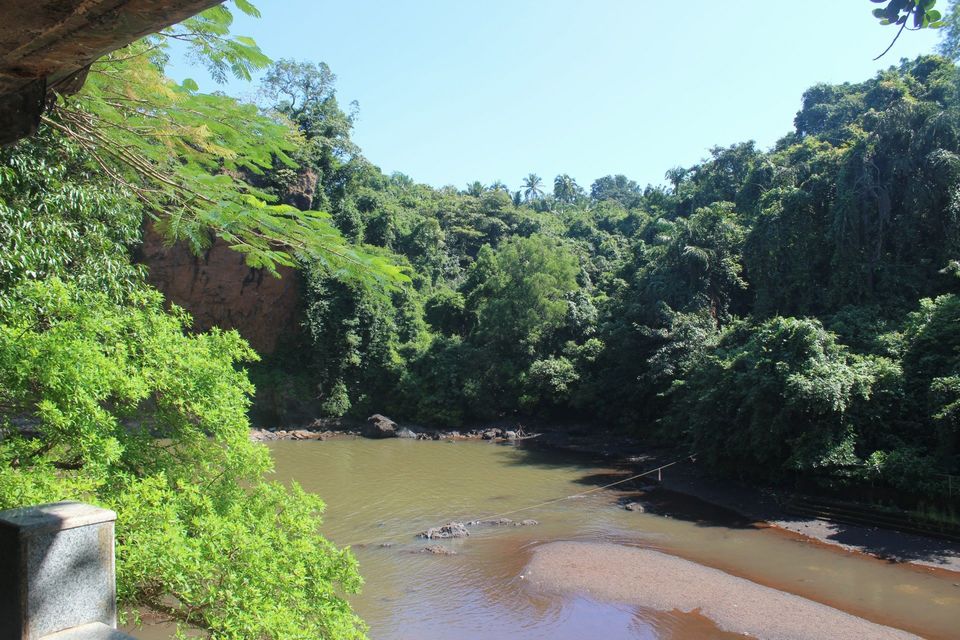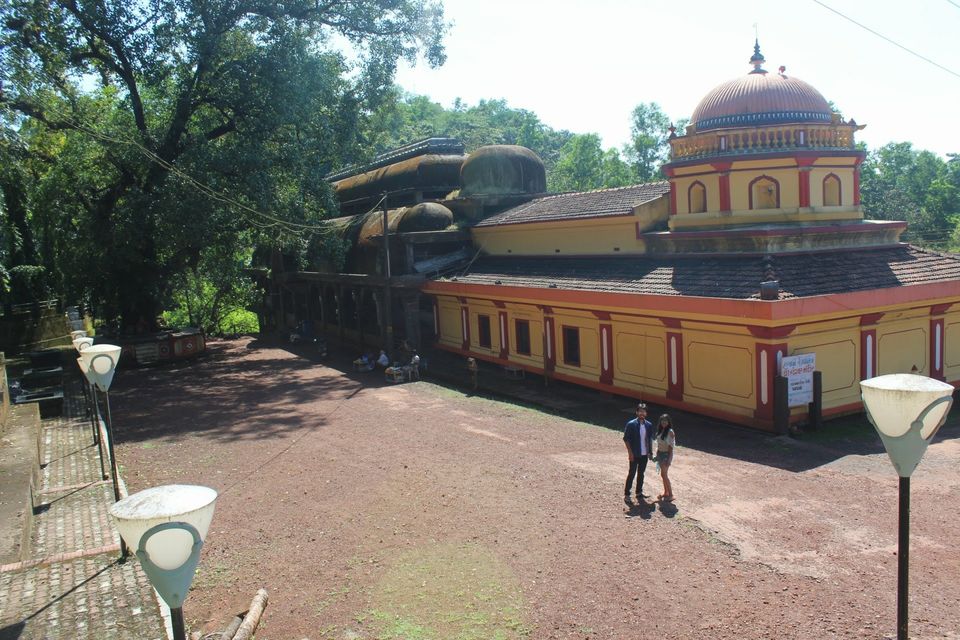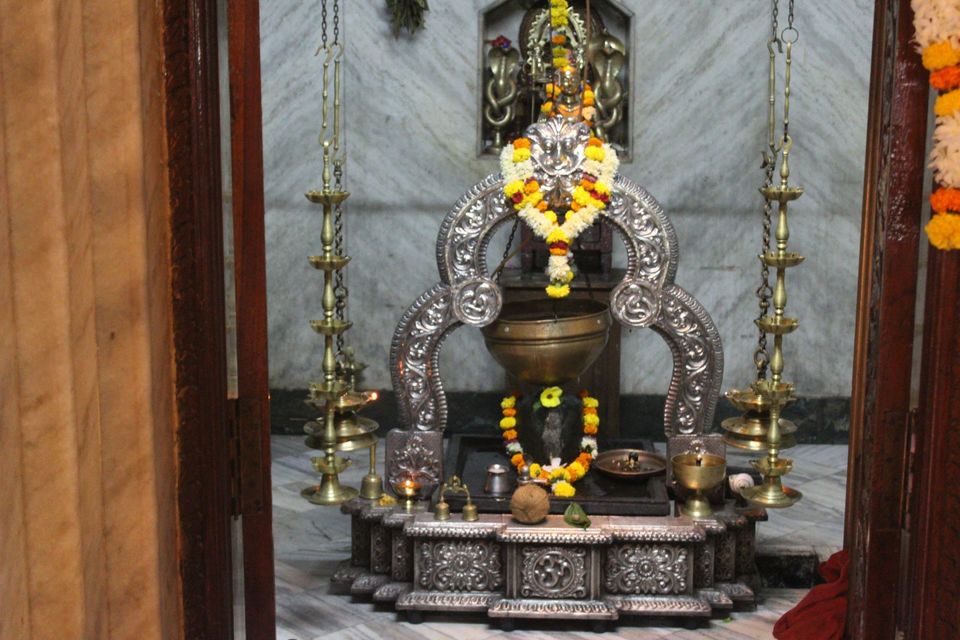 Beside this temple you could see another staircase, those staircase leads to somewhere adjacent to waterfall. See the image below to get the idea of what I 'm saying.
If you want to view waterfall from front you need to go inside temple, on left side you will see staircase going down. You need to go till end to see waterfall. See the picture tagged as #MysteryOfStairs. Do you see a gap in between stairs at both ends??? That's where you can find stairs to go down....hushhhh so many stairs stairs in this post😂😂 sorry but it's there I can't help.
Enjoy yourself there just by looking into it, you can not go near waterfall. But you can splash water on your friends and family or click beautiful pictures there are many points where you can click pictures.
Or you could just seat and enjoy the peace and beauty.
I think if you plan to go just after rainy season then you could get more water there.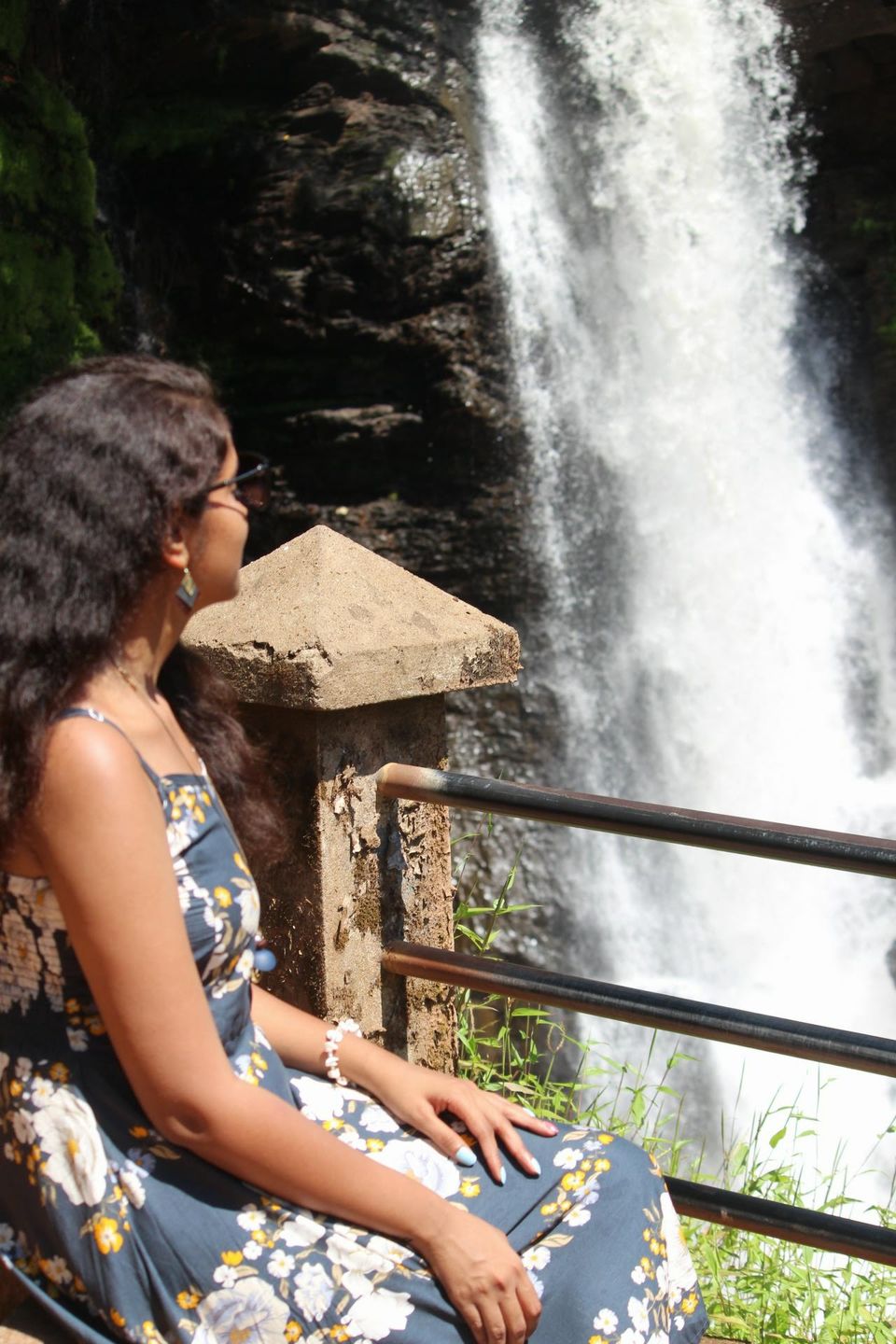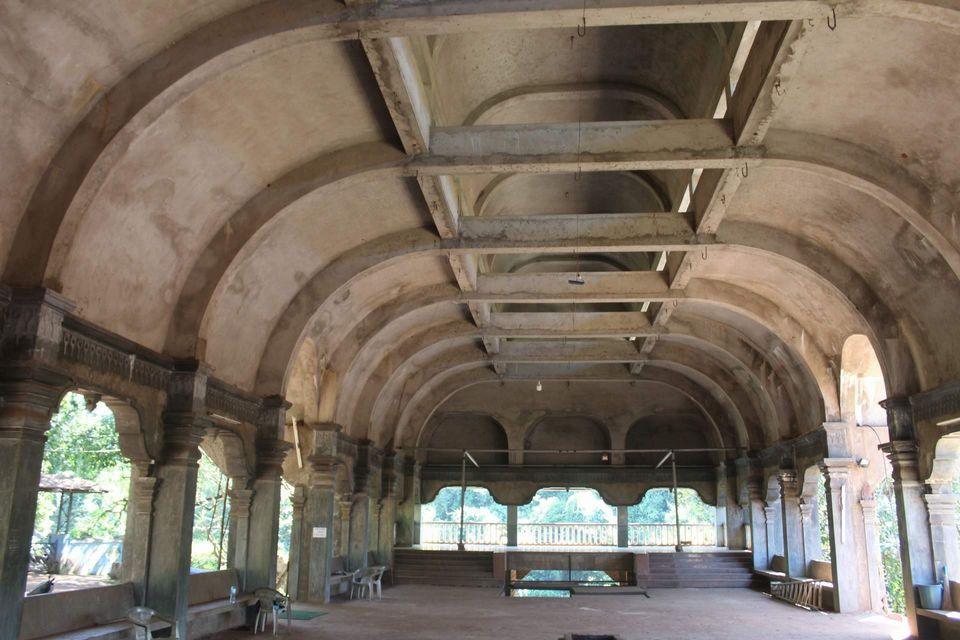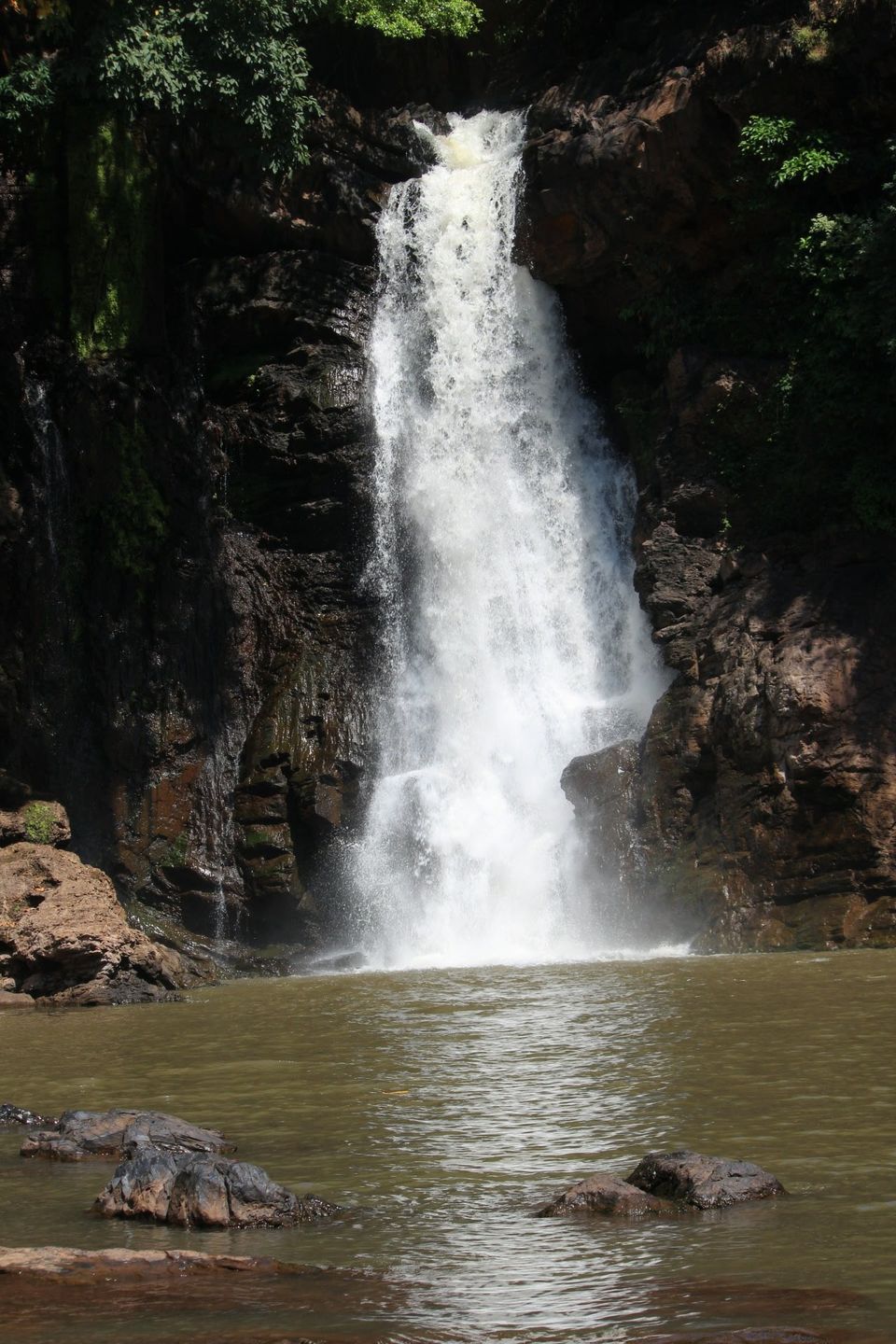 I know there is nothing much to do here but I like to visit off beat places more than usual ones. If you are also one of them then definitely do visit 😊