Well, I know when you search for a Kerala travel guide you will find the much common list of places like Munnar, Thekkady, Kovalam and the like.
Planning to take a different route, explore a new place located amidst waterfalls and greenery? Lets go to places where you will be with gurgling waterfalls, chirping birds and fluttering butterflies. Here I would like to tell you about two serene locations Athirappily & Ezhattumugham both places easily accessible from Thrissur and Cochin.
Atleast some of you would have heard about the largest waterfall in Kerala - Athirappily, located in Thrissur district. So many famous films were shot here such as Guru (Hindi) and Raavan (Hindi)/Raavanan (Tamil).
The Chalakudy river initially runs smoothly but becomes more turbulent as it nears Athirappilly. At Athirappilly Falls, the water surges around big rocks and cascades down in three separate plumes. Below the falls, the river remains turbulent for about 1 km. Then it calms and flows smoothly until reaching the dam at Thumburmuzhi/Ezhattumugham.
Athirappily and Ezhattumugham can be covered in one day unless you plan to have a relaxed picnic with packed food :). On that note, first point to mention is that it is better that you have food from town and reach the place OR get food packed before you reach. The options for good food outlets are less as this is a forest area.
Athirappily is 30 km away from the nearest railway station Chalakudy and 55km from the nearest airport Kochi.
Note these points to before you visit Athirappilly:
The best time to visit Athirappilly is just after the monsoon season, when the waterfalls would be in full force. September to February is the ideal period to visit. You can visit the waterfalls only between 8 am and 6 pm everyday. Consumption of alcohol or smoking is strictly prohibited. Swimming in the falls is prohibited too, as it can be very dangerous. The visitors are advised to refrain from feeding animals (plenty of monkeys around) as the waterfalls are plastic-free zones.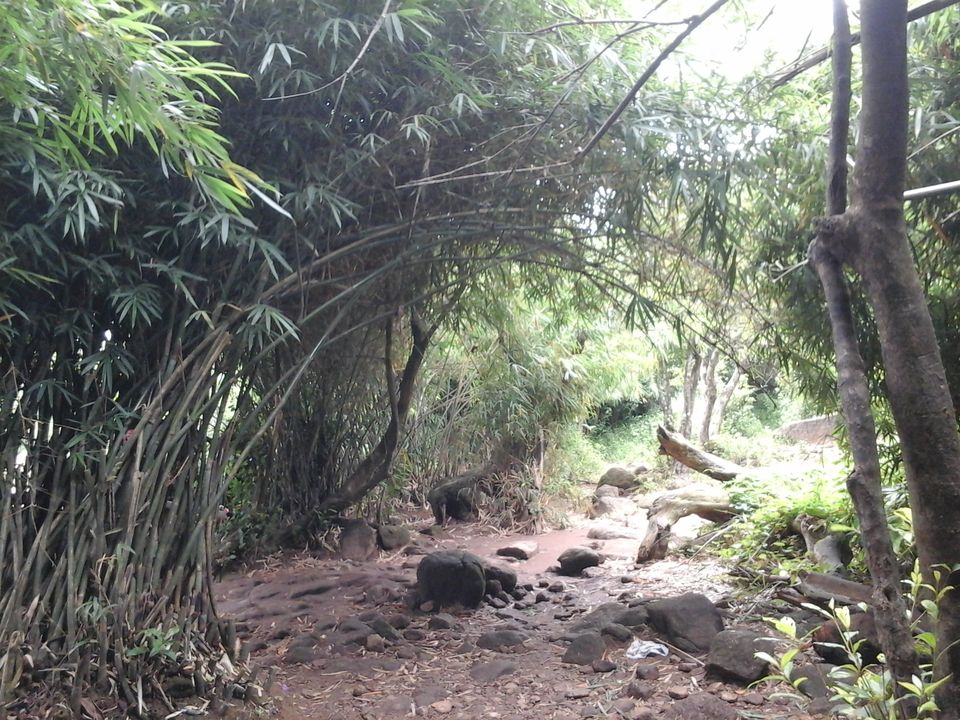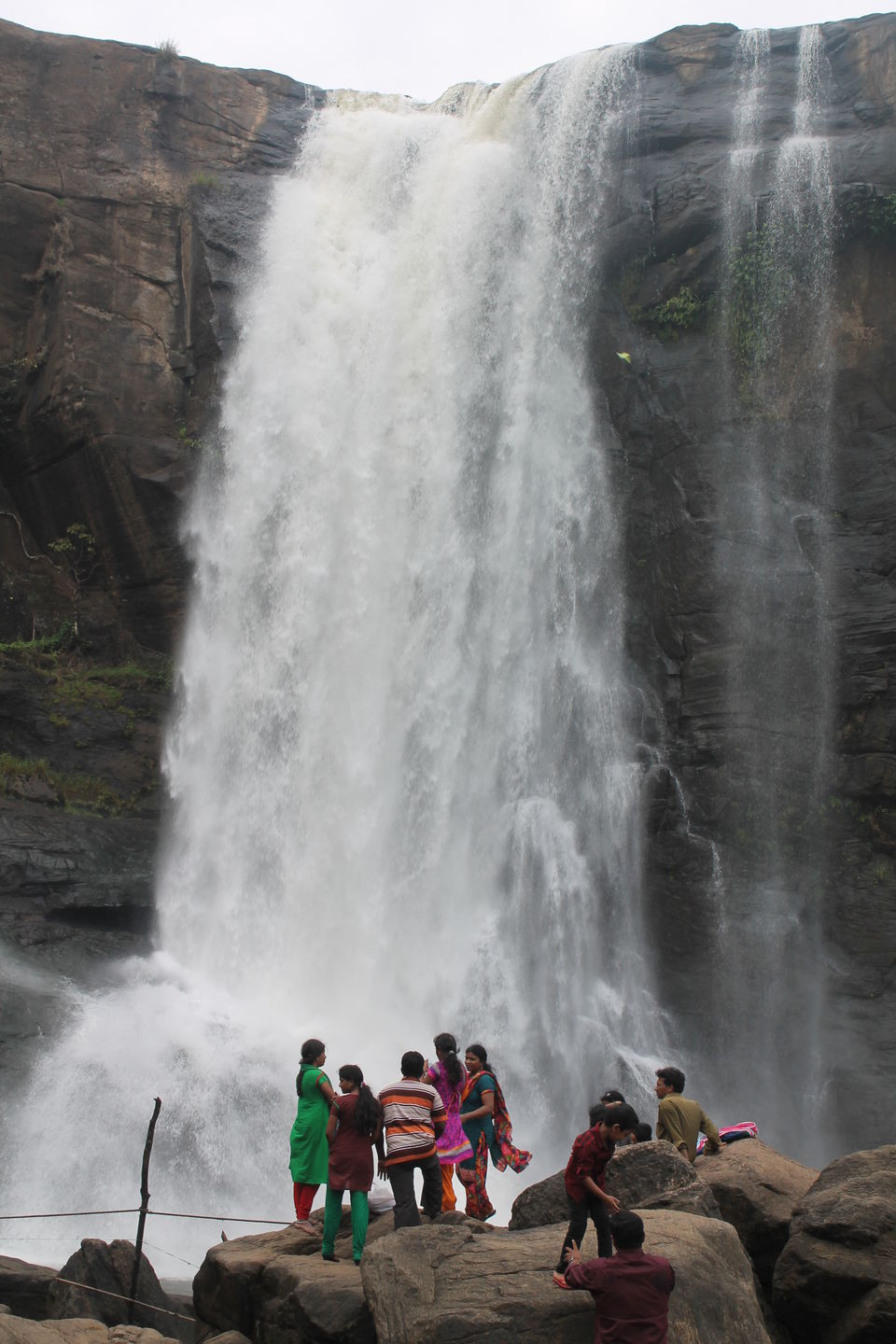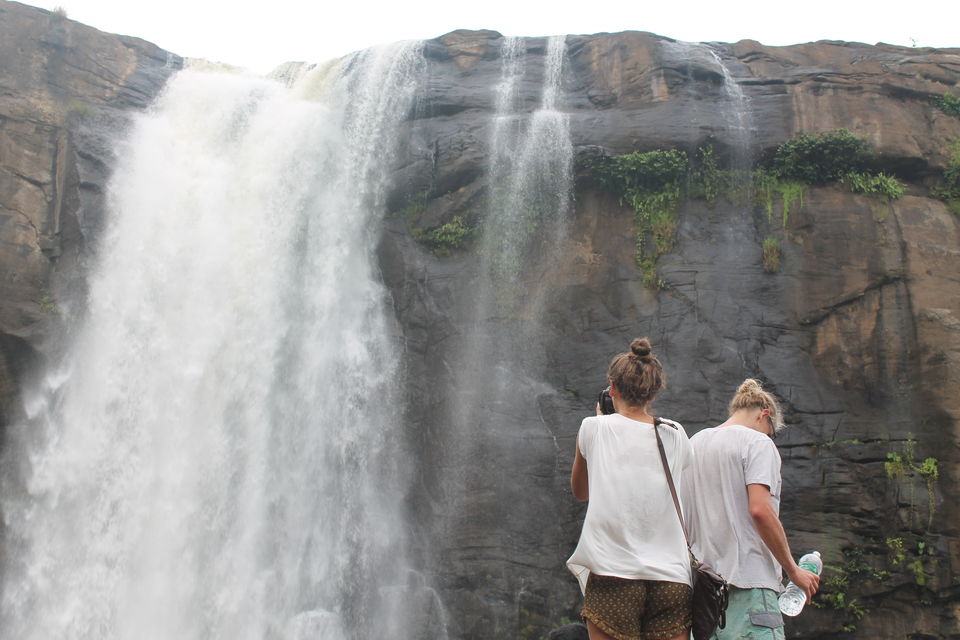 If time permits, you may visit Vazhachal which is about 3km from Athirappily. In contrast to the tall waterfalls at Athirappily, here the river water cascades down in the backdrop of thick green forest and rocky terrain.
Our next destination is Thumboormuzhi, about 8km far from Athirappily. Once you take the entry pass, a butterfly garden will welcome you. Further walk ahead to find a suspension foot bridge built across Chalakudy River, connecting Thumboormuzhi tourist spot in Thrissur district and eco-village Ezhattumugham in Ernakulam district. In short these two spots are located downstream of the renowned Athirapally waterfalls. This 210 m bridge provides a panoramic view of the forest.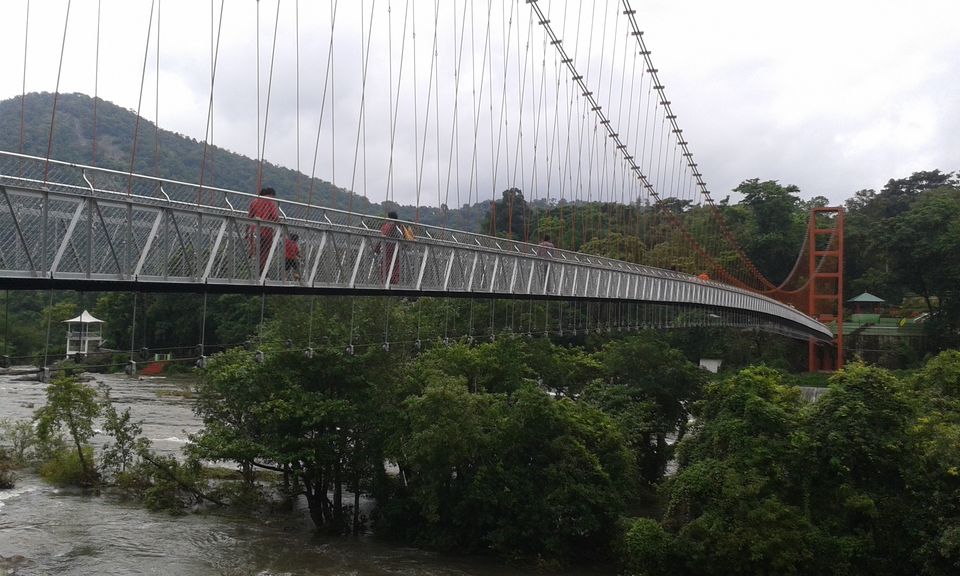 At one point, the Chalakudy gets by the islets and boulders into seven flowing streams, and that is how Ezhattumugham (seven faces of a river) gets its name. During the non-monsoon months, the river bares its beautiful depths and you can walk on the boulders and islets through shallow water, right to the other bank of the river. During the monsoon, the river hides the smaller islets and the water sometimes reaches the road by the banks.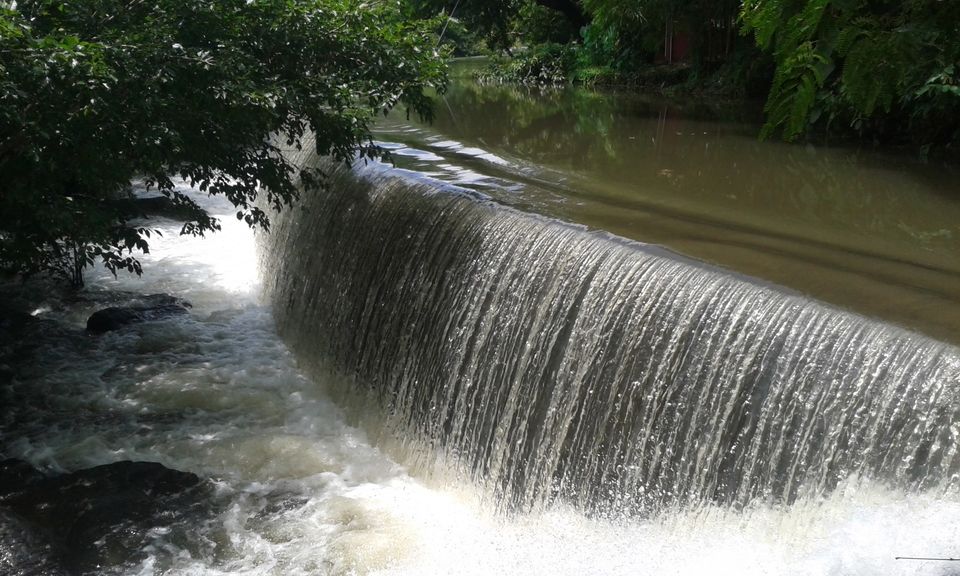 If you wish to visit Ezhattumugham from Kochi, it is about 25 km from the airport and 58km from city. The best way to reach is to hire a taxi or drive down. Oil plantations are seen abundantly on the way which makes the route worth seeing.