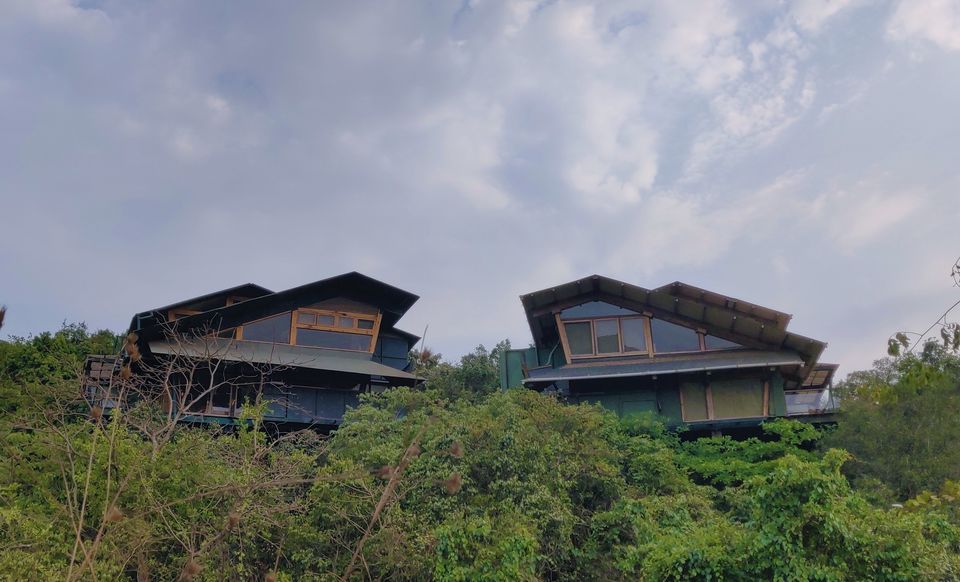 The monsoon hadn't quite settled in when my husband and I decided to spend our first weekend after marriage, rejuvenating, away from Mumbai. We undertook a road trip towards Lonavala, into the Maharashtrian village of Atvan. The highlight of our getaway was our choice of stay, though - The Machan.
The luxurious treehouses and wooden cottages at The Machan had been on our list for a significant amount of time. We were only too glad to finally be able to make this trip. And not just that, we had chosen this to be our mini-moon (before our actual longer honeymoon to The Maldives).
The Suites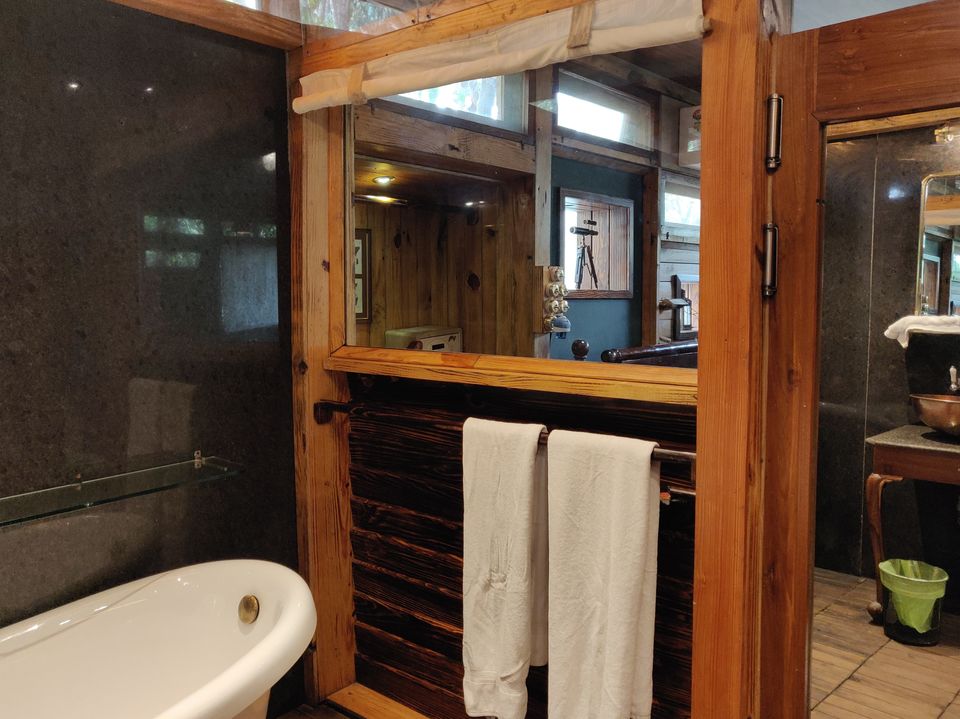 Each type of accommodation at The Machan is a suite, either a treehouse, a ground cabin or even a family canopy with a private swimming pool. Our woodden bathroom had a designer bathtub and Kama Ayurveda bath products. The property shows it is environmentally responsible by serving water in glass bottles and keeping the entire resort solar powered.
Even though most of Atvan is a sleepy village, there are a few activities you can indulge in. As a birding enthusiast, I particularly reserve my mornings and evenings for birdwatching. Among the antiquities in our room, we had bronze binoculars and a sand-timer. Apart from birds, you can also catch snakes and an assortment of insects wafting about the premises. The rooms are shielded from these uncomfortable bits of nature, though.
The Nature Walk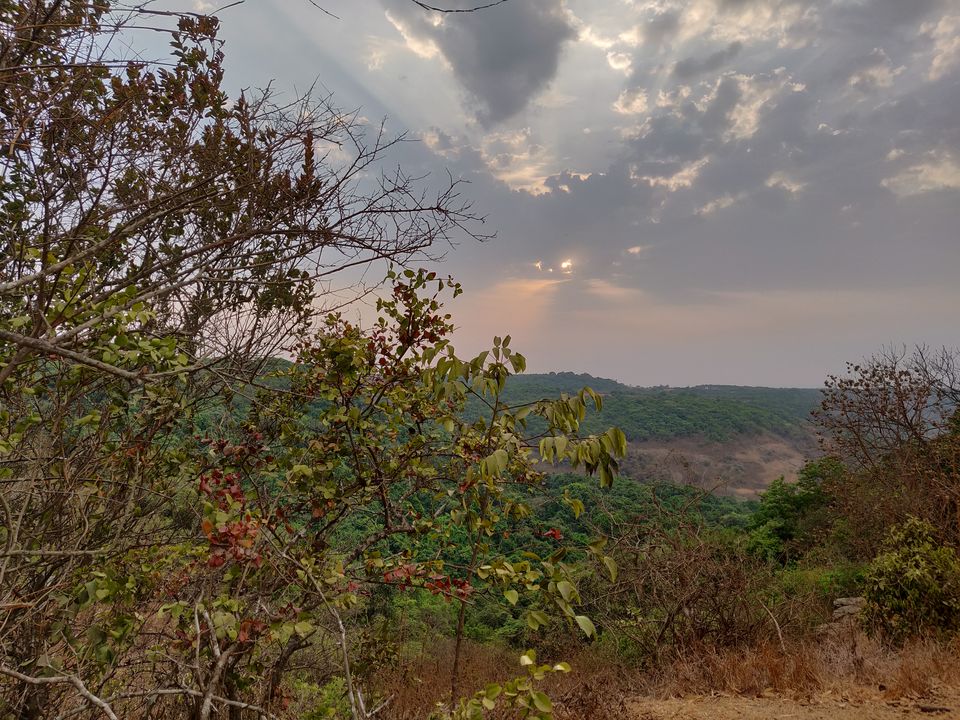 Almost everything comes for a price at The Machan. You pay for WiFi, meals (only breakfast is complimentary, even though there are no other restaurants anywhere near this place) and just about any other experience. However, the resident naturalists guide you through a free nature walk around the property. This includes a tour of the different types of machans, an introduction to the medicinal plants at the property, and a hike through the parched land.
Other Activities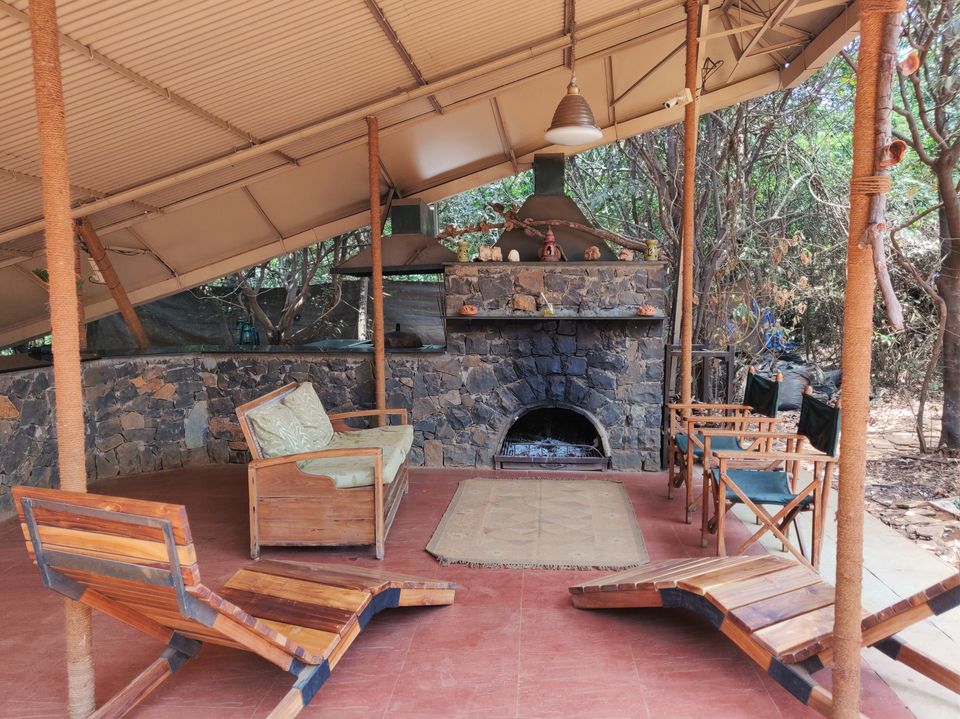 If you are a couch potato, The Machan will surely bring you out of your comfort zone. There are no television sets in any of the rooms. And the lack of free WiFi and patchy cellular network means, you are on a forced digital detox (unless you have offline movies on your devices or are willing to pay an exorbitant sum for their WiFi). The good news is, you can enjoy the sounds of nature, catch the sunrise and the sunset, watch out for jungle animals (only small, harmless ones), and do some stargazing. You can also watch the screening of a documentary on the wild. The resort hosts all dinners by their fireplace, setting a romantic tone.