I'm a sucker for minimalism in all things design, and I often pay more to enjoy simplicity and refinement in various parts of my life. Simple textures and clean lines speak to me and are far more inviting than a space cluttered with "memorabilia". This is probably why I took an immediate liking to a little place called the Kumaon, Binsar. A gorgeous mountain retreat in Almora that offers clear views of the stunning Himalayan skies.
Ideal for
Lovers of luxury and architecture, whether individuals or families, who care about staying at a place that is built with sensitivity to the natural environment. Also, the location makes it perfect to use it as a base to explore Almora and other surrounding areas.
About the Kumaon, Binsar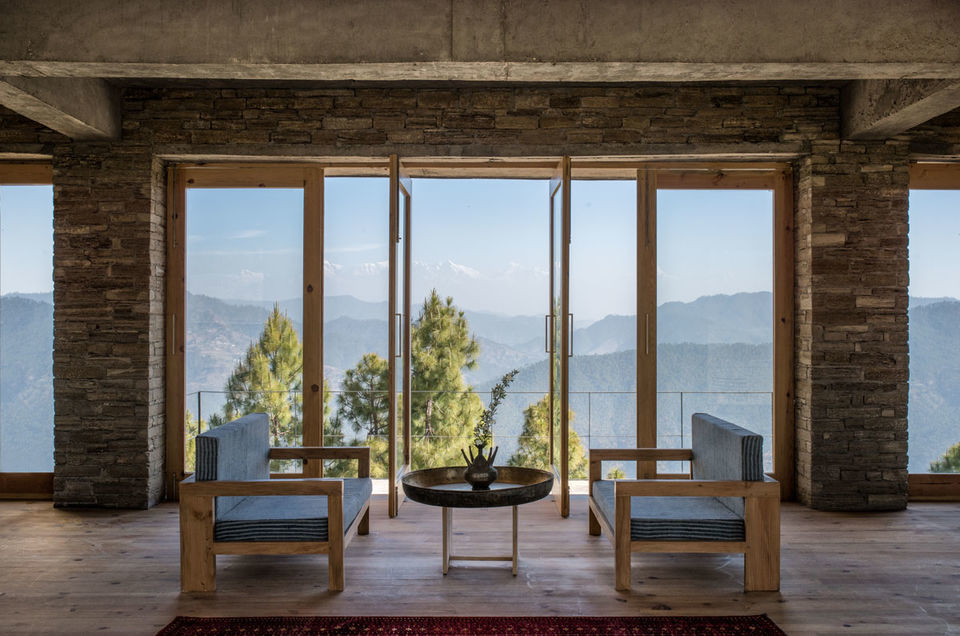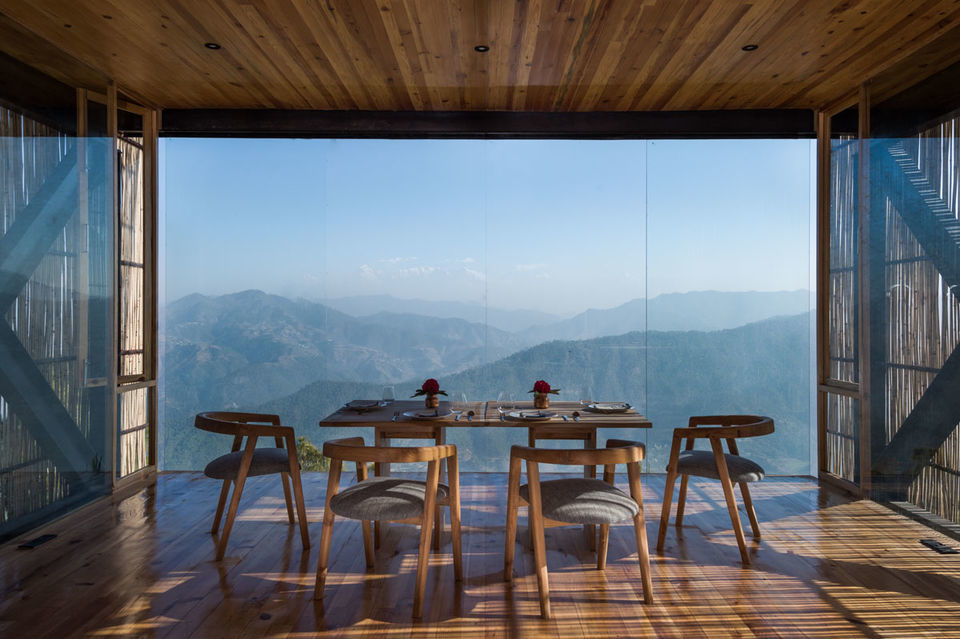 Before the Kumaon resort was built, the land in Kasar Devi, near Almora, was purchased for a private home by the owner, Vikrom Mathur. He teamed up with Raqhav Priyadarshi to build a resort that would be more like a home, and bring guests closer to nature.
The property has been designed by two award-winning Sri Lankan architects Pradeep Kodikara and Jeneshi Samaraweera. Kshitij Aggarwal was the site architect for the project and implemented the design with great results. Aggarwal ensured that the property was built with simple materials and used natural elements and textures for a more complete immersion with the natural world, while also maintaining a balance with it.
The Kumaon, Binsar has 10 luxury rooms, built in five unique structures, and each has a private terrace overlooking the Nanda Devi Range. There is also a sun lounge, library and restaurant on-site. The gorgeous dining room has a handmade fireplace and big glass windows, offering unobstructed views of the surrounding pine forests, making for a mountain retreat that takes you right into the heart of nature.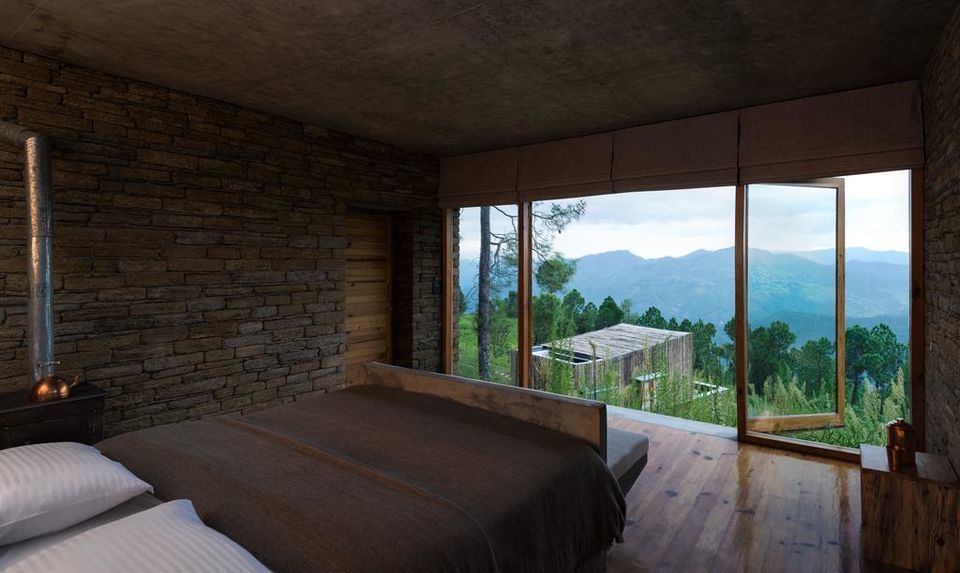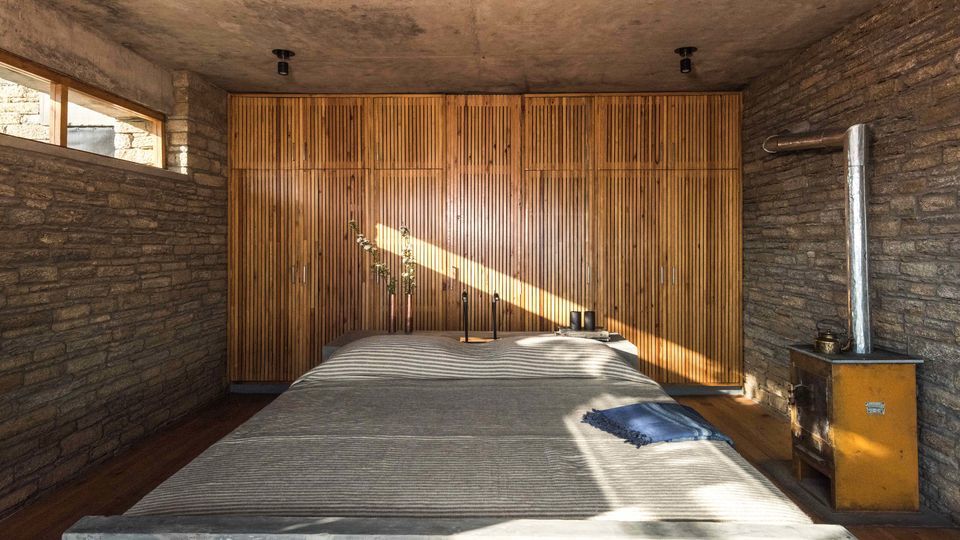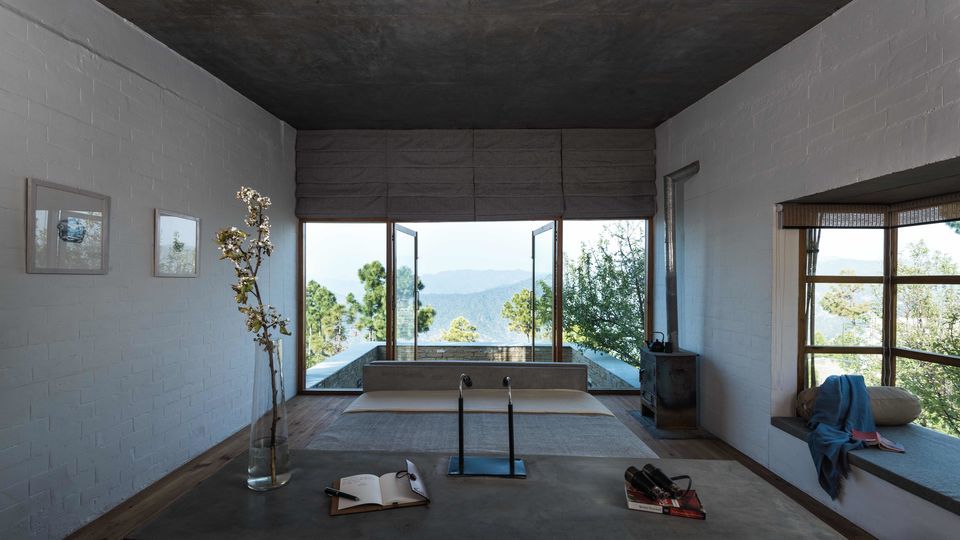 Food
A place this in sync with nature has to serve food that goes with the theme. So the kitchen whips up local cuisine of all kinds – millet roti, healthy chutneys and several types of herbal teas. Definitely try lingri sabzi, a local favourite, while you are there.
Cost
Depending on the season, the rates at the Kumaon, Binsar are anywhere between ₹8,000 to 15,000 for a deluxe double room with wifi and all meals. You can make a booking here.
Best time to go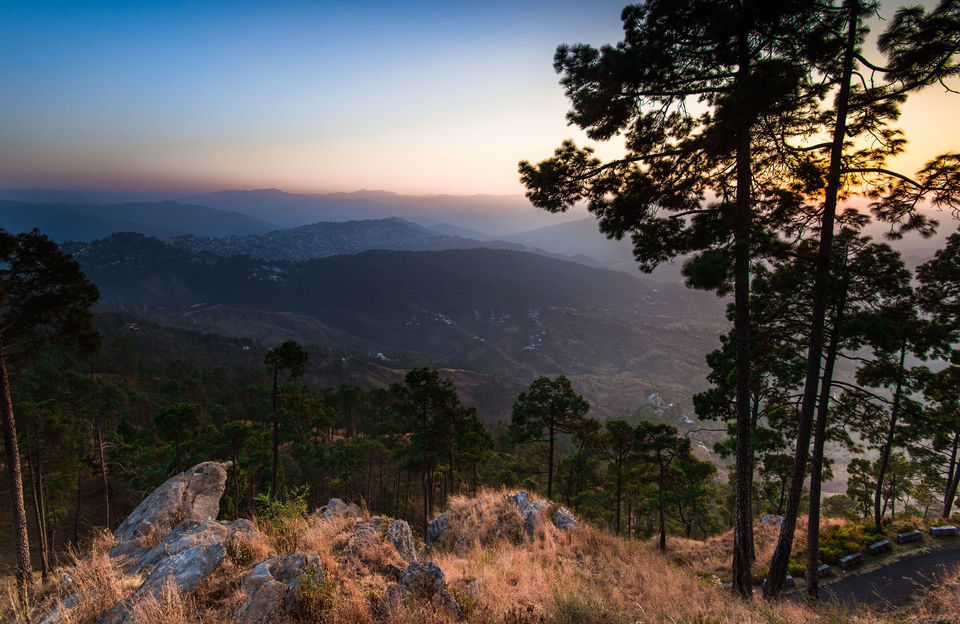 The winter months of October, November, December and January are, in my opinion, when the weather brings out the best in the Kumaon. Days are pleasant, while nights are snuggle-inside-your-blanket chilly. If you are here in January, you might even get to witness some snowfall.
What to do in and around the property
The Kumaon promises a great stay whether you plan on staying inside or heading out to explore the outdoors.
Curl up with a book by the fireplace
Sometimes a holiday involves staying in, eating good food and reading the entire day. The Kumaon has a fireplace in a comfortable sitting area where you can put your feet up and read a book borrowed from the well-stocked library.
Get an insight into the heritage of Kasar Devi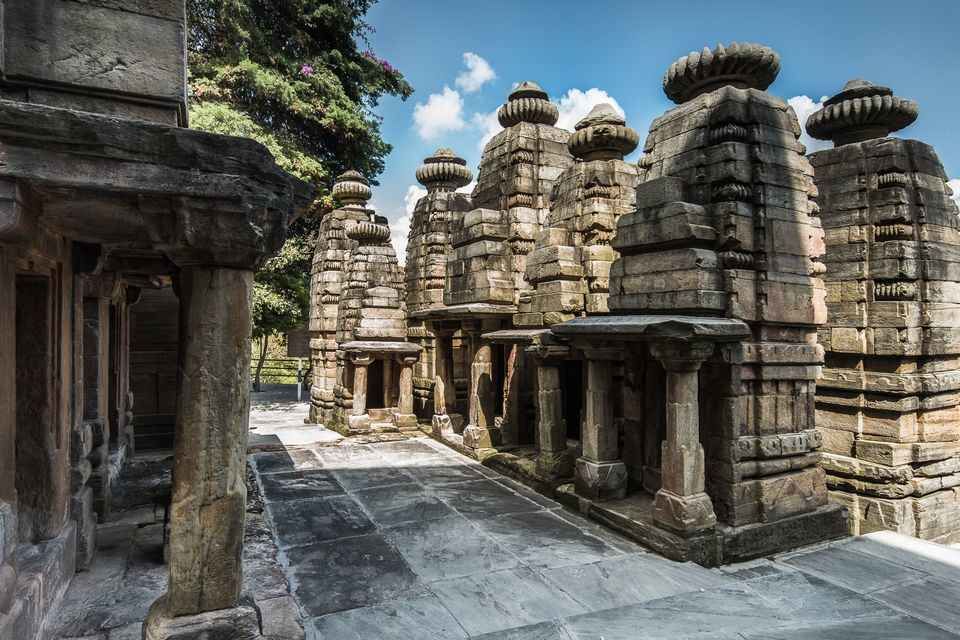 Kasar Devi, a small hilltop village near Almora, is home to many ancient temples. Stroll around, learn something new and take a few pictures. If you are up for a bigger adventure, walk to Hippie Hill or Crank's Ridge, which was once the hangout destination of many artists and writers. Today, it is covered with pines and a beautiful area to explore.
Spend a day at the Binsar Wildlife Sanctuary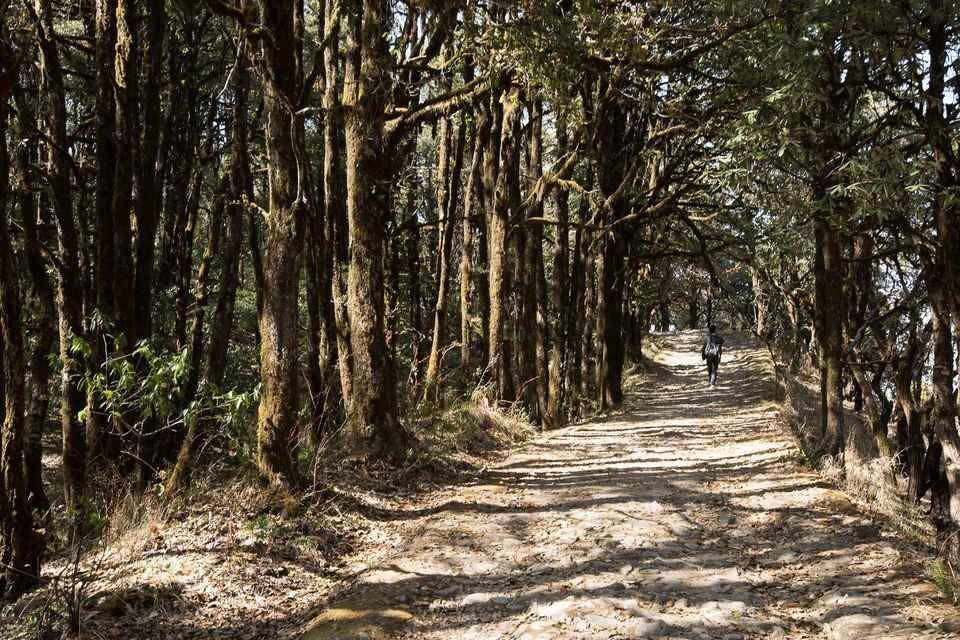 Located not far away from the Kumaon, this sanctuary offers many opportunities to spend a fruitful day outdoors. You can go for short treks in the forest, most of which will take around an hour each. If you are lucky, you might even spot some leopards making their way around the jungle.
Getting there
The Kumaon is located in Gadholi village on Binsar Road, near Kasar Devi Temple, in Binsar, Uttarakhand.
By air: Air India flies to Pantnagar from all major Indian metro cities. Fares from Delhi start at ₹3,900. From the airport, the Kumaon is three hours away.
By train: Several trains take you from New Delhi to Kathgodam in around four to six hours. From there, Pantnagar is around an hour away by taxi.
All pictures have been sourced from the Kumaon, Binsar's website.
Want to stay at an incredible property like this for free? Tripoto can make it happen. Find out all the details here.
Frequent Searches Leading To This Page:-
the kumaon binsar uttarakhand, the kumaon binsar road, hotel kumaon binsar