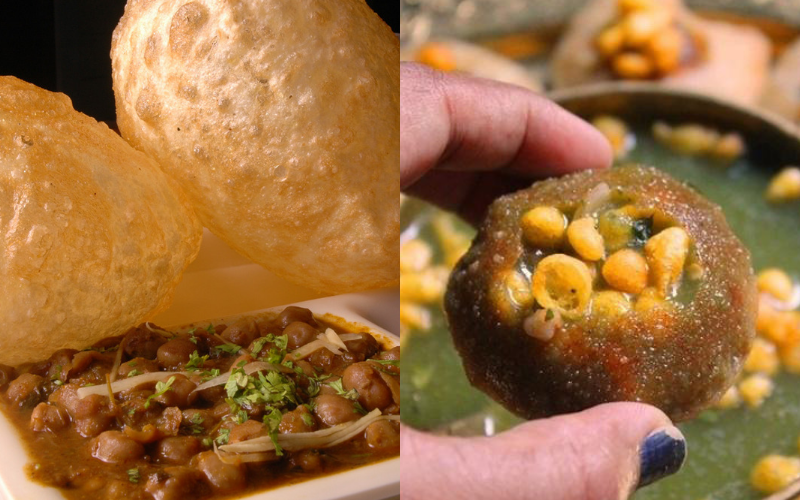 Lucknow is a foodie's paradise with all kinds of renowned mouth-watering dishes and divine traditional desserts, most of which are non-vegetarian.
While all my non-vegetarian friends binged on the celebrated Chicken Shwarmas, Biryani and the Kebabs, the disheartened but optimistic vegetarian me took off on my own to discover the other side of Lucknow's cuisine.
So, this may come across like an oasis in the non-veg dessert, for the vegetarian foodie but believe me every mouthful of the street dishes is yum!
Here's me sharing the best of my delicious discoveries with you.
1. Malai Makhan
Also known as Nimish, Lucknowi winters are incomplete without Makhan Malai. Rich and fluffy, this royal dessert has an extremely creamy texture, flavoured with saffron and rose water inside and sprinkled with khoya on the outside, intricately garnished with cardamom, pistachio and 'Chandi Ka Warak'.
A quick chat and the friendly shop-owner will tell you the tale behind this heavenly dish. Makkhan Malai is based on a traditional Persian recipe where horse milk is whipped with saffron and then kept overnight under the stars for that delicate flavour of dew. In Lucknow, however, they use cow milk.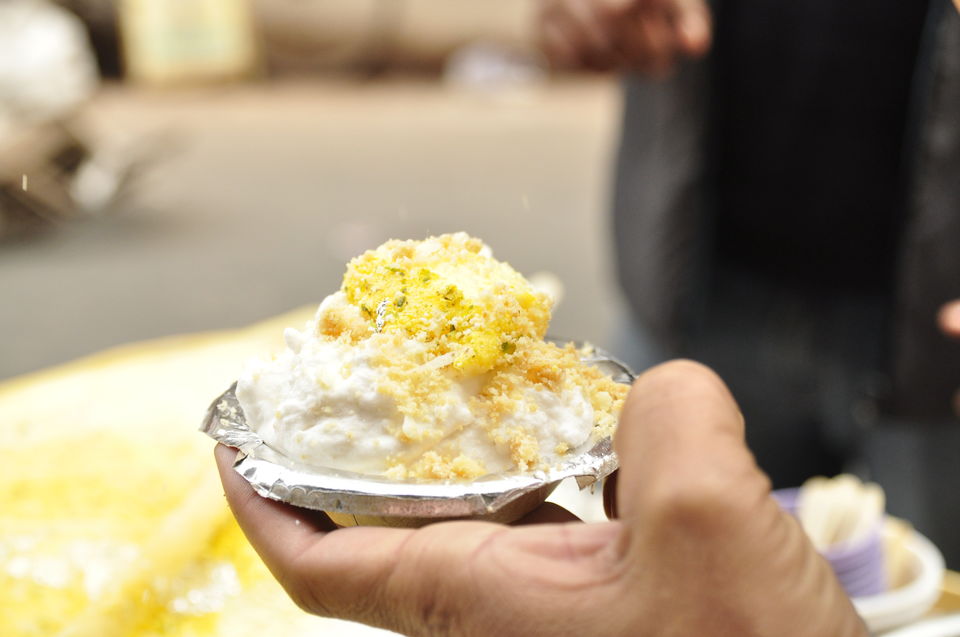 Where: Multiple street stalls are put after sunset and up till 9 am in the famous Chowk area in Lucknow.
Cost: Rs.50 for a plate.
2. Malai Pan
Malai is beaten to a paper-thin layer and stuffed with dry-fruits and Mishri, a dash of rose water is added and this delicious mixture is wrapped in the silver coating. Malai Paan, locally known as "Balai Ki Gilori" is a unique melt-in-the-mouth dish invented in the 1800s!
The invention of the Billori was originally made by the owner of Ram Asrey for the Nawab of Awadh and not the locals. The Nawab was asked to abstain from paan as tobacco consumption was affecting his health. And hence, Balai Ki Gillori was created.
Where: Ram Asrey - Ban Wali Gali, Chowk, Lucknow, Uttar Pradesh 226003.
Cost: Rs. 600 per kg which has 22-23 pieces, a single paan will cost around 30 Rs.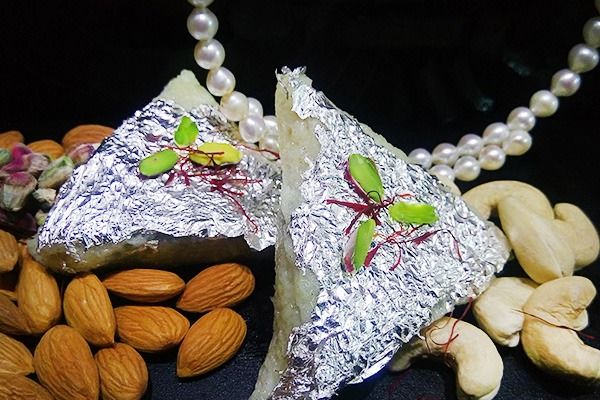 3. Chole Bhature
Spicy hot black chole and crispy puffed-up bhature at Sardaar Ji Ke Chole Bhature will have you licking your fingers.
This has been the city's favourite spot to have chole bhature and kulche from last so many years. The legendary food stall has maintained the same taste and quality for years.
Where: Sardarji Ke Chole Bhature, 16/A, Near Novelty Cinema, Lalbagh, Lucknow, opposite Lucknow Municipal Corporation.
Cost: Rs. 30 for one plate of Chole Bhature.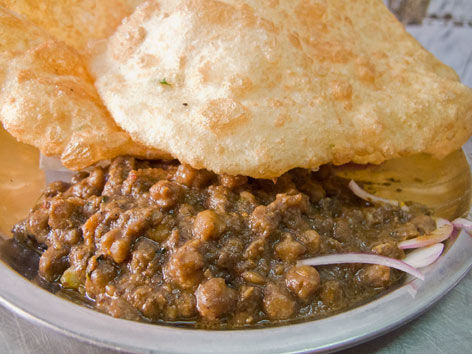 4. Basket Chaat
Chaat in Lucknow will change every perception that you have of this road-side snack.
Situated in the nooks and crannies of the city, you'll be allured by all possible kinds of spicy and tangy chaats - Dahi-vada, papdi, ghugni, aloo dum, bhujia and more! However, one scrumptious chaat that stands out is Katori Chaat also known as Tokri Chaat.
Lucknow's 'Tokri Chaat' is made by frying grated potatoes in the shape of a basket. This basket is then loaded with aloo tikkis, papdi, lentil fritters, chickpeas, and sweetened yogurt topped with tangy tamarind and zesty green chili chutneys. This flavoursome basket is then garnished with grated carrots, sev, pomegranate kernels, and aromatic spice powders.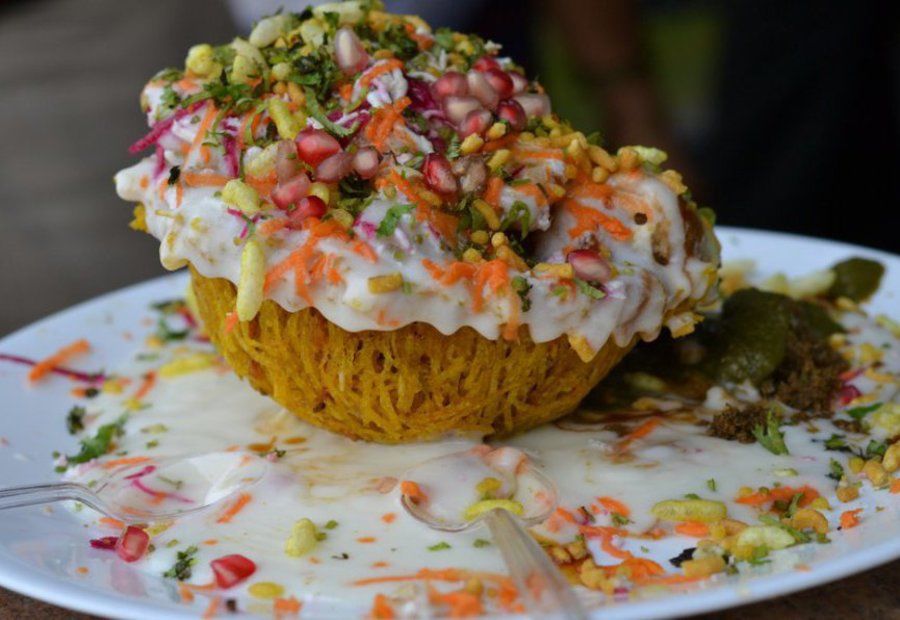 Where: Royal Cafe, 51, Opposite Sahu Cinema, MG Marg, Hazratganj, Lucknow.
Cost: ₹ 50 for a plate.
5. Pani Ke Batashe
Gol-Gappas are called 'Pani Ke Batashe' in Lucknow. Setting up his stall in the crowded Chowk, Ravi makes nine kinds of pani – Aam, Dhanya, Pudina, Jeera, Adrak, Chutney, Saunf, Mixed, and Lime.
Where: Behind Chowk Police Station, Chowk, Lucknow
Cost: Rs. 20 for 8 pieces
Timings: 3 p.m. to 8.30 p.m.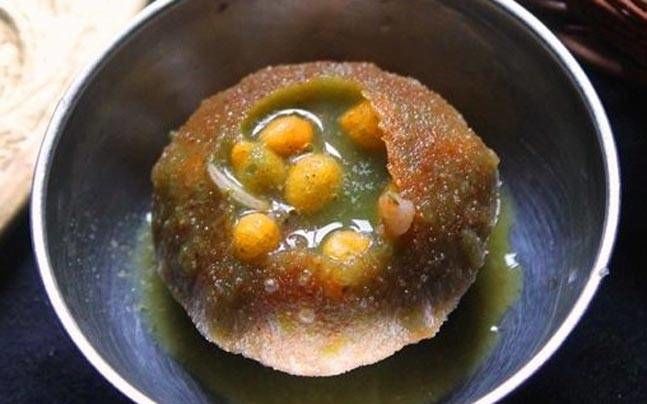 Another little stall that has been churning out delectable pani batashas is Shukla Chaat. They have a huge fan following, that includes Kangana Ranaut!
Where: Near St Francis College, Shah Najaf Road, Hazratganj.

Cost: Rs. 15 for 5 pieces
Timings: 6 pm to 10 p.m.
6. Khasta Kachori
Breakfast in Lucknow is nothing short of a Nawabi platter! And one of my most favourite breakfasts in Lucknow has to be Rati Lal's Khasta Kachori.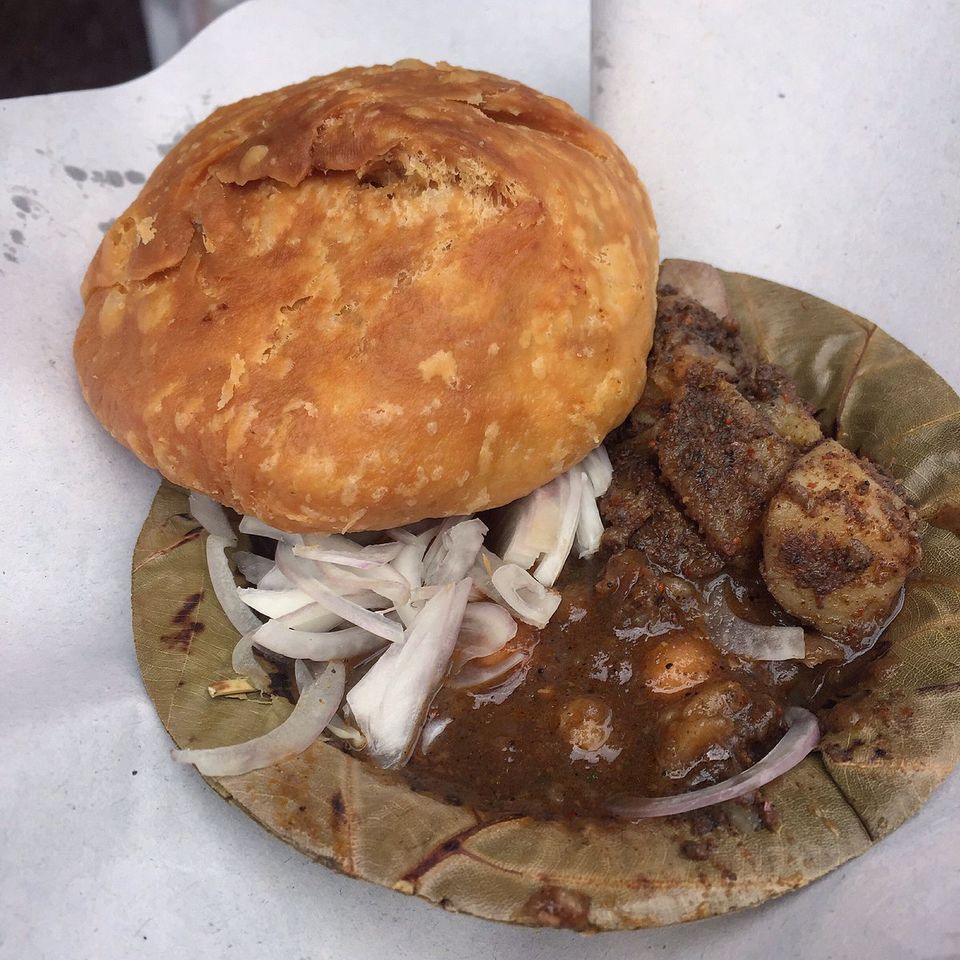 Ratti Lal, a very popular place for khastas in Lucknow has been selling its absolutely delectable khastas since 1937. The Khastas go out of stock within two to three hours of its opening! Usually served with deep-fried spicy aloo sabzi and safed matar in semi-gravy, on a patta platter.
Where: B-12, Sania Market, Rattilal Chauraha, Shivaji Marg, Aminabad, Lucknow
Timings: 6 am to 10 pm
Cost: Rs. 14 per piece.
7. Sharma Ki Chai, Hazratganj
Steaming hot pudina tea served up in an earthen mug with buttery bun-maska and crunchy warm Samosas at Sharma tea corner in Hazratganj make a perfect evening snack in the winters.
Where: 34 Trilok, Bisheshwar Nath Rd, Lalbagh, Lucknow.
Cost: Rs: 50 for two people.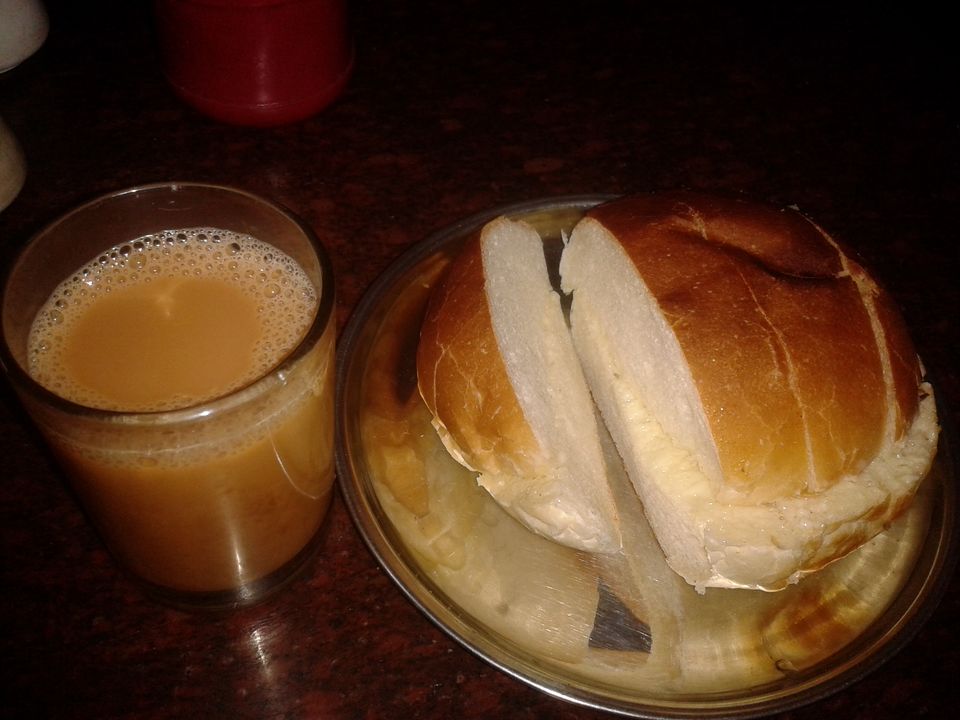 8. Kulfi Falooda
Located in Aminabad, close to Tundey Kebab, Prakash Ki Kulfi is a supreme place to have dessert. This place is famous for its Kulfi Falooda, which will make you forget all your previous Falooda experiences, and it's also worth trying their creamy fruit kulfi.
Where: Aminabad Road, Aminabad and 2/432, Vivek Khand 2, Gomti Nagar, Lucknow.
Cost: Rs. 50 (half) and ₹100 (full)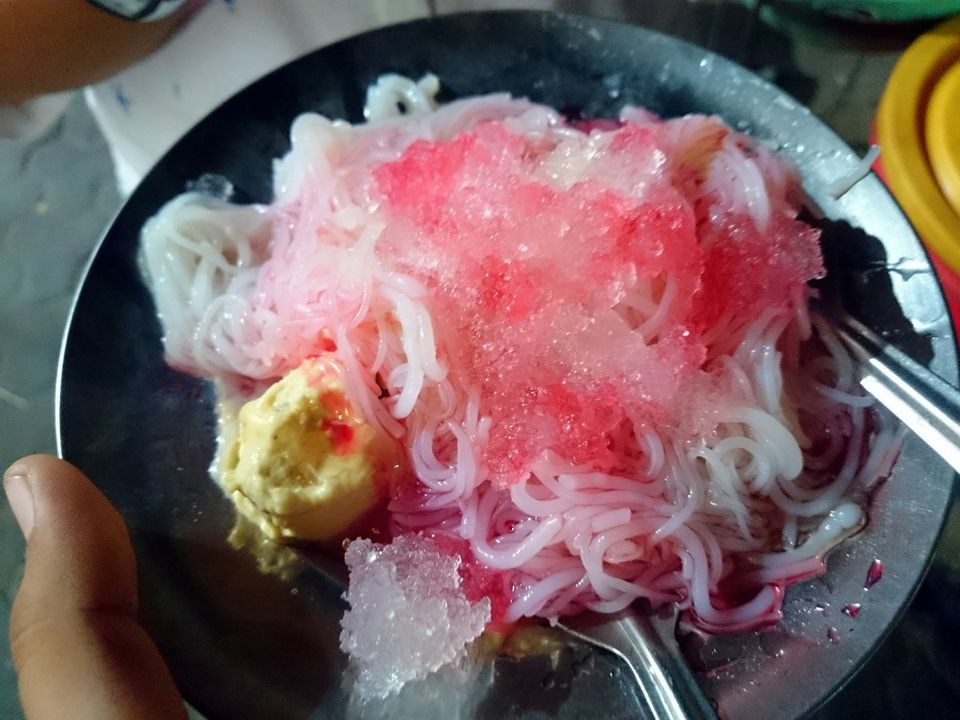 9. Thandai
Pandit Raja is Lucknow's oldest Thandai shop. You can have both normal and masala (with bhang) Thandai here, loaded with saffron, cashews, almond, pistachio, cardamom! Cool down with a glass of the Thandai in the afternoon while you are busy exploring the markets in Lucknow or shopping for Chiken.
Bhang is mixed in at no extra cost, but the dose given depends on whether you've tried it earlier.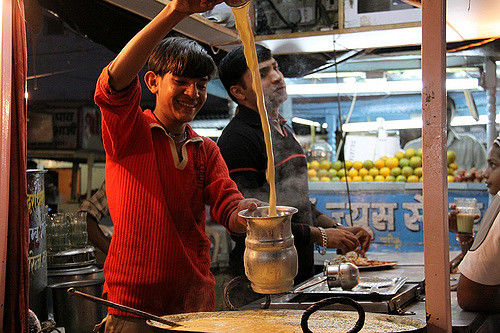 Where: 311/22, Kamla Nehru Marg, Chowk, Lucknow.
Cost: Rs. 50 for a large glass.
10. Kaali Gajar Ka Halwa
Now, this was surprising. There exists something flavoursome and more devouring than our regular Gajar Ka Halwa. Kali Gajar ka Halwa - that is made using the darker coloured carrots.
It is technically not black but a beautiful, deep purple. Leisurely prepared with dollops of ghee and garnished with cashew nuts, almonds and sometimes it is served up with a spoonful of cream on top. On the busy junction of Nakhas, this humble shanty makes the Kali Gajar halwa.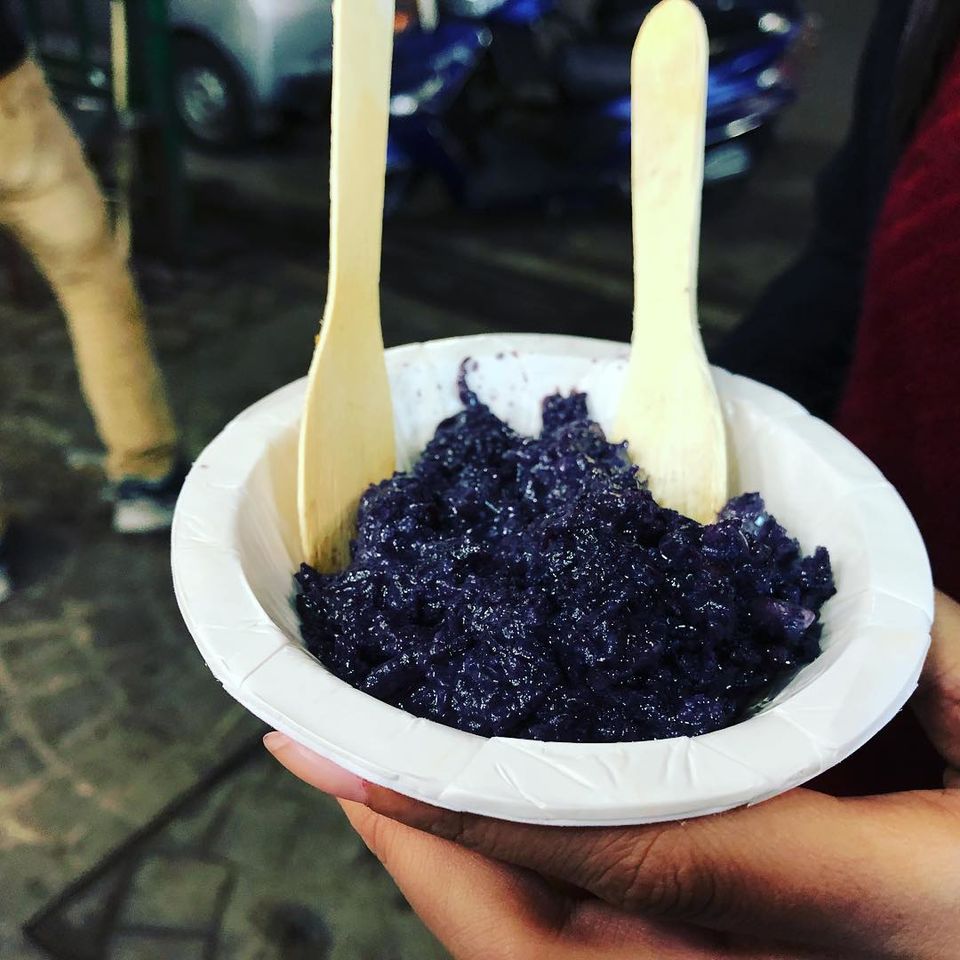 Where: Haji Sahab, Nakhas Crossing, Nakhas.
Cost: Rs. 240/kg.
You will hardly lose any money while gobbling up these super-affordable, savoury dishes but gain some calories, a lot of gastronomical gratification and many unforgettable memories to take back.