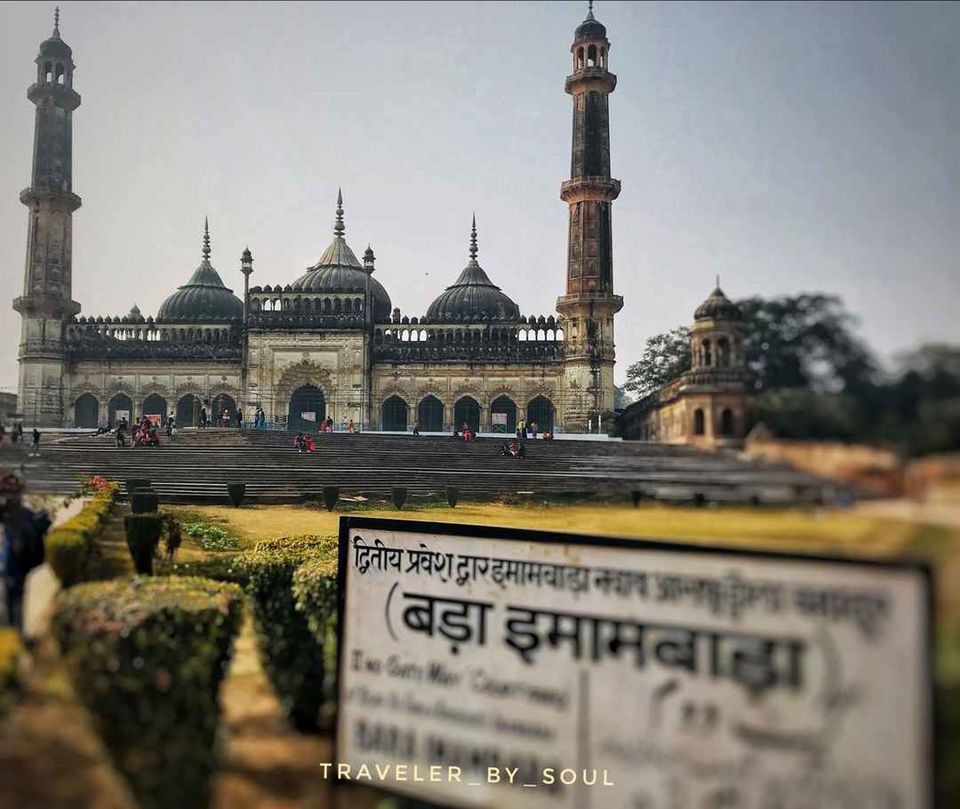 If you want to take out the best of your time at "Nawabo ka Shehar" & want to visit the heritage and don't want to miss best priced SHOPPING AND popular FOOD PLACES go to AMINABAD & HAZRATGANJ, respectively
Visit Lucknow and directly go to Aminabad (by uber, or local auto)
This is the best market to buy Chikankari clothes at the best price (you can compare it with any other shop in luckonw selling the same quality). Amongst all these shops at Aminabad, you can compare the price at different shops and buy the best one!
If you're a non vegetarian DO NOT MISS Lucknow ke Kebabs!
For vegetarians Aminabad offers very famous "Prakash ki kulfi" & basket chaat.
Also, you can try different variety of namkeen which was available on stalls in the same market. I bought paneer bhujia
At Hazratganj you MUST VISIT Moti Mahal food outlet to eat almost every delicacy of Lucknow be it Rabri-imarati, varieties of halwa, dry fruit milk, and what not!
At the same place in Lucknow, Royal café is famous for basket chaat which is good to try.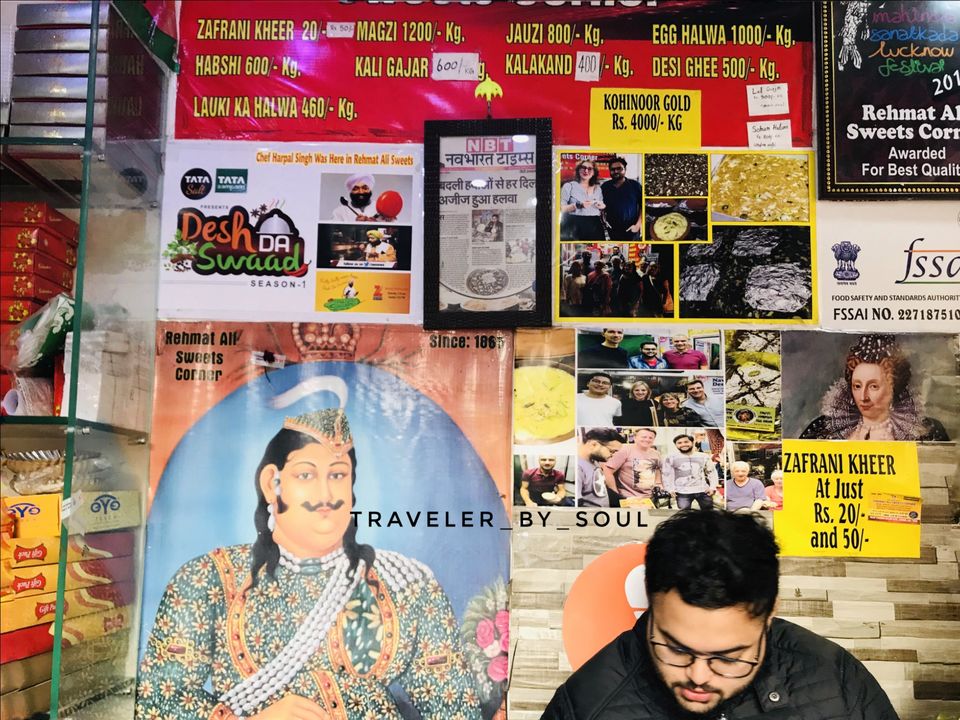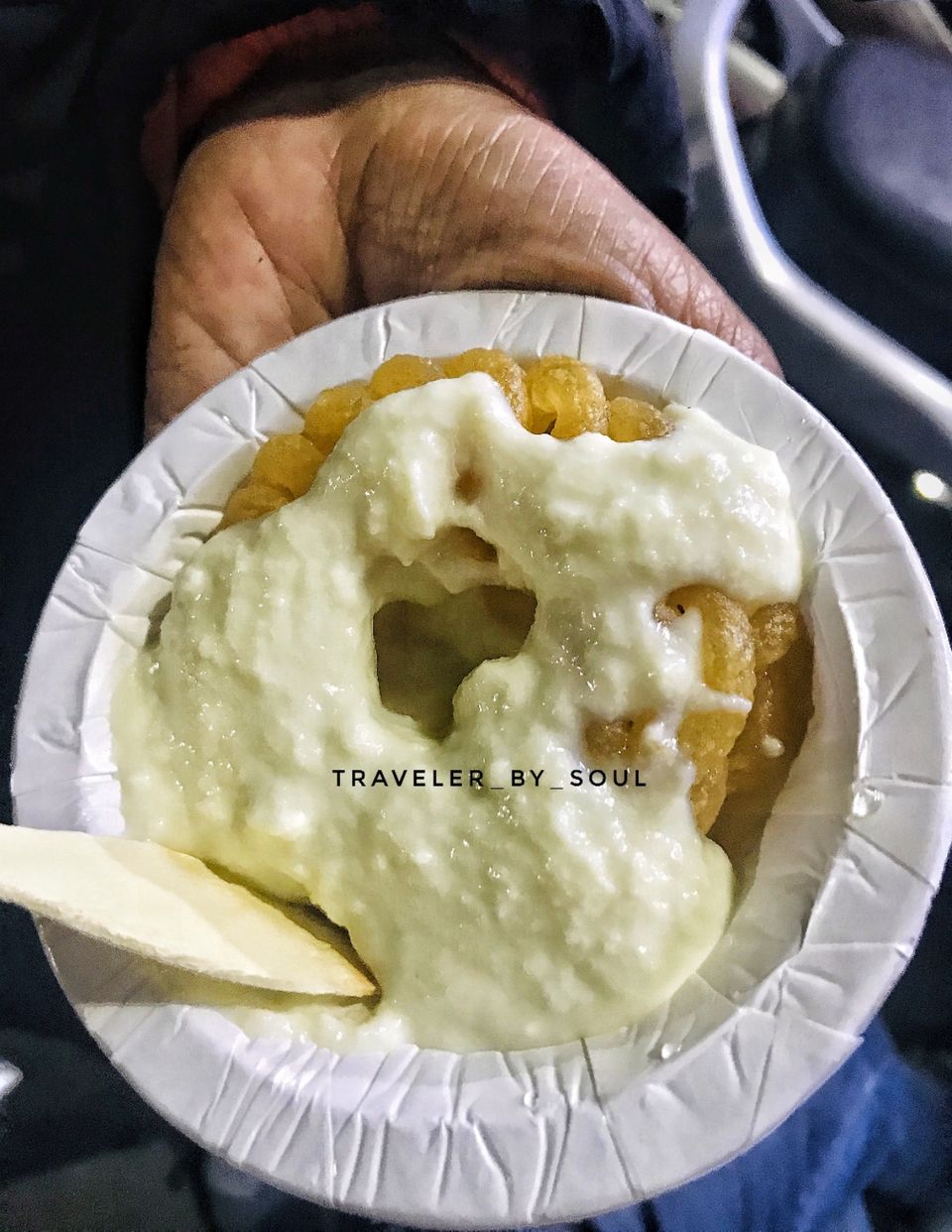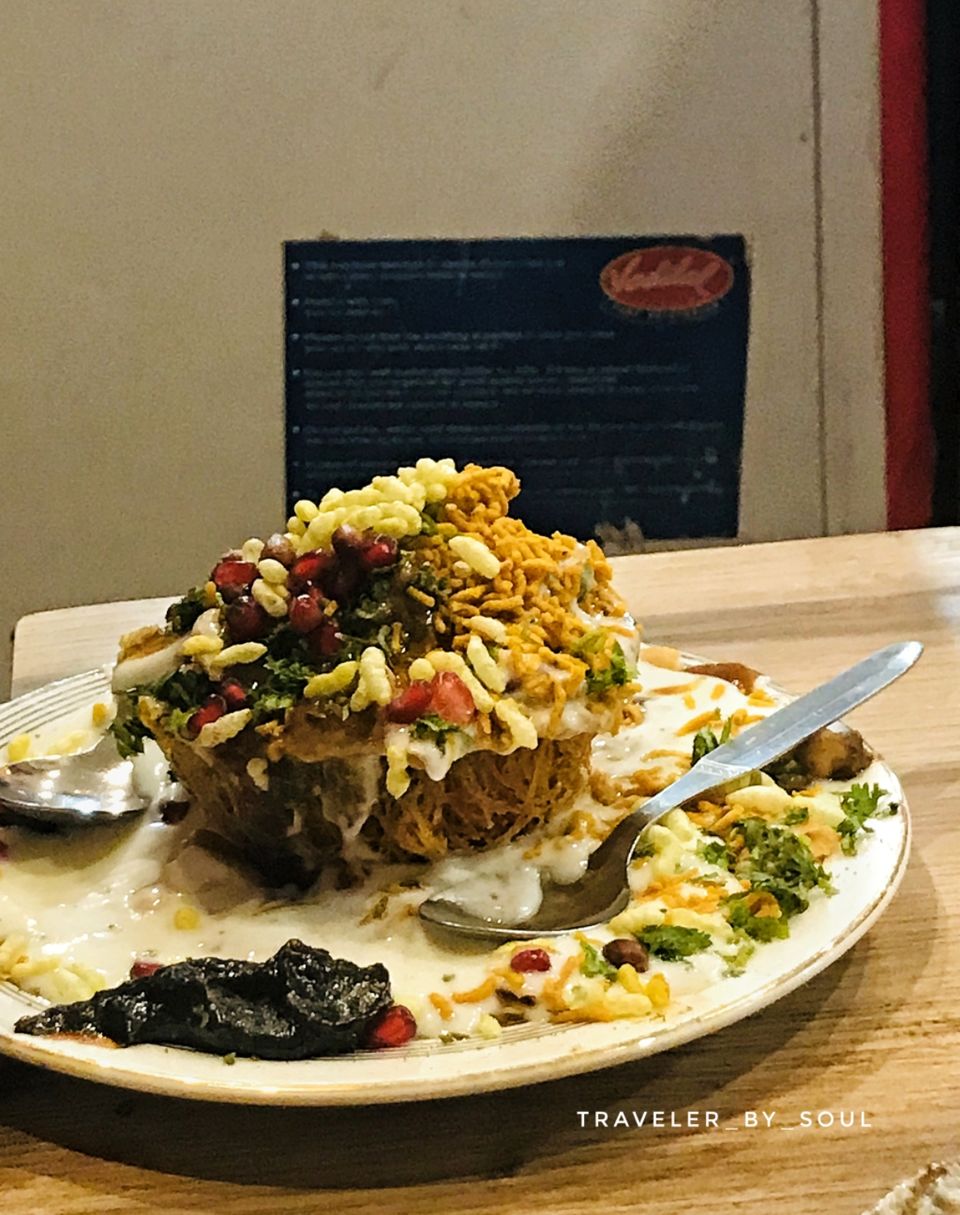 You can start your day by visiting Roomi Darwaza. Reaching there early morning will allow you to click better pictures (sunrise and less crowd)
You can try your photography skills at the monuments of Bada Imamabada and Chota Imamabada.
The timings are approximately 8am to 6:30pm, on Fridays it opens at 7am.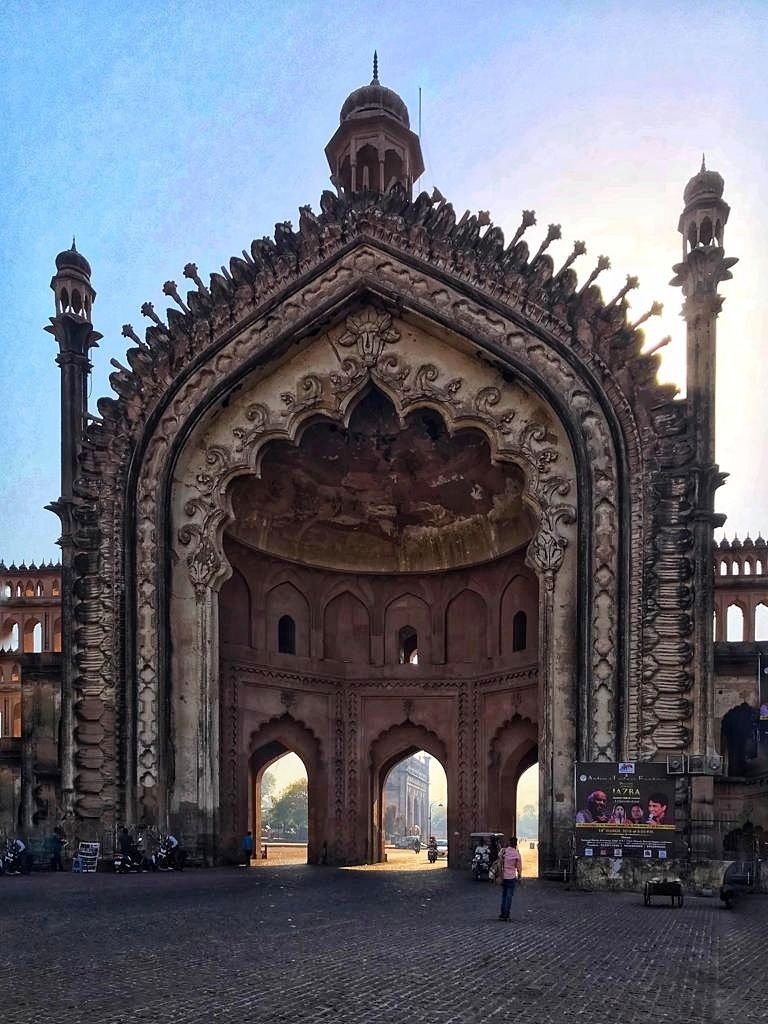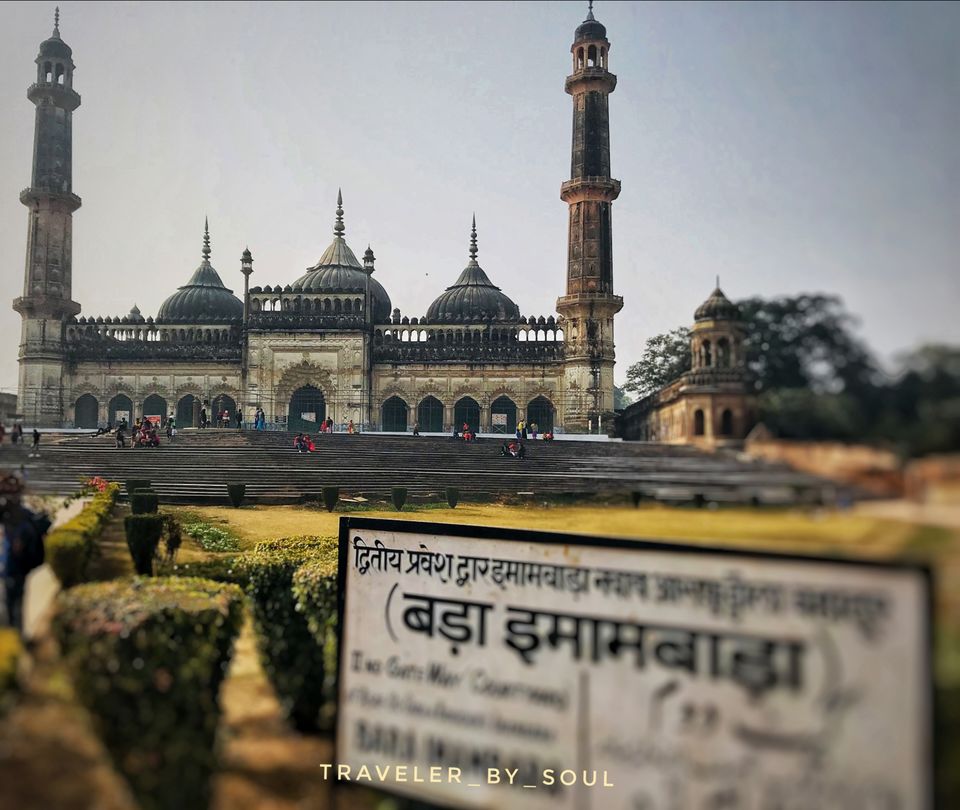 Want to buy traditional attar in Lucknow? Head towards the "Chowk", a market near to these monuments. You will get an e-rickshaw from outside the monuments which will drop you outside that market.
Again, you can check out Chikankari clothes in this market ( I personally felt the quality was better in Aminabad)
Sharing the pictures from REHMAT ALI SWEET CORNER, the shop which is situated since 1865.
Here, you can find interesting delicacies to taste, the ones you might have never heard of!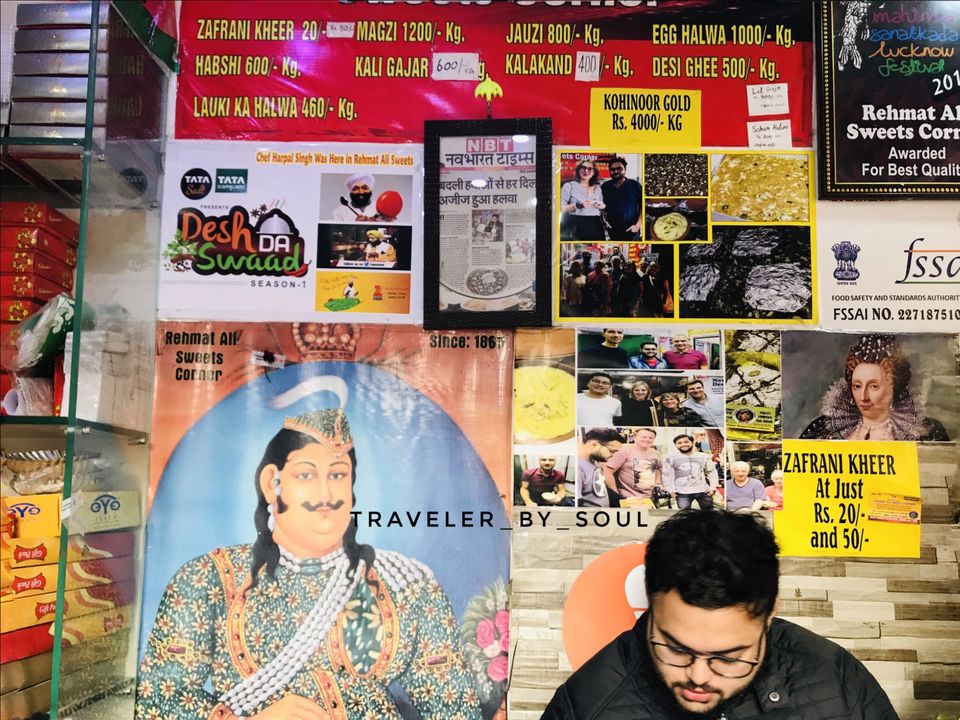 In the second photograph the plate has "Jauzi" "Habshi", and Kali gajar ka halwa!!
No..the shopkeeper is not the one who is shown in this poster😂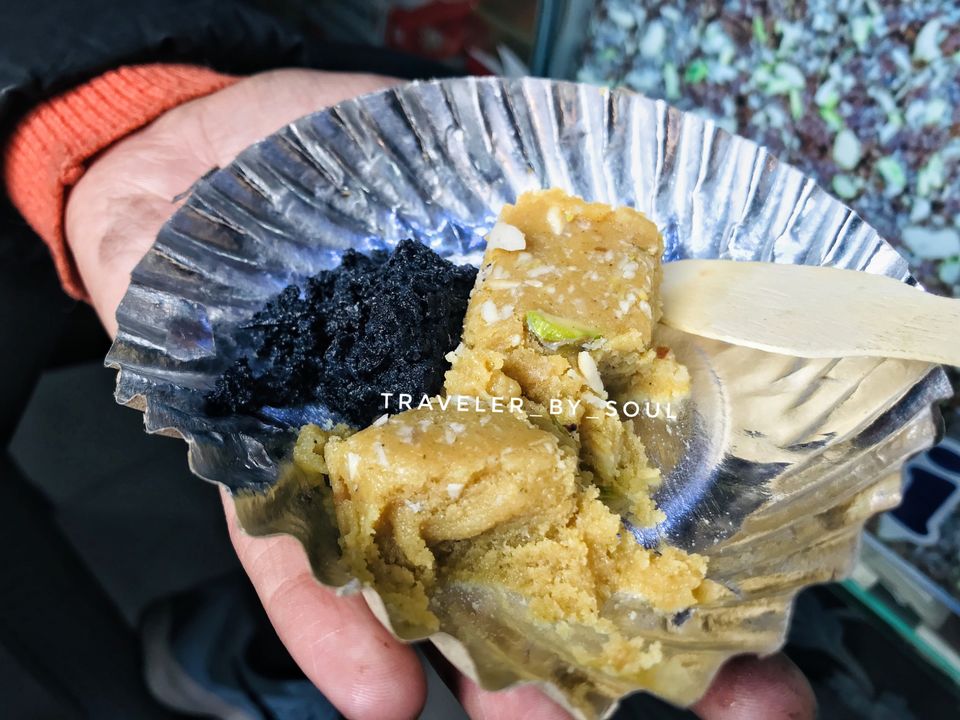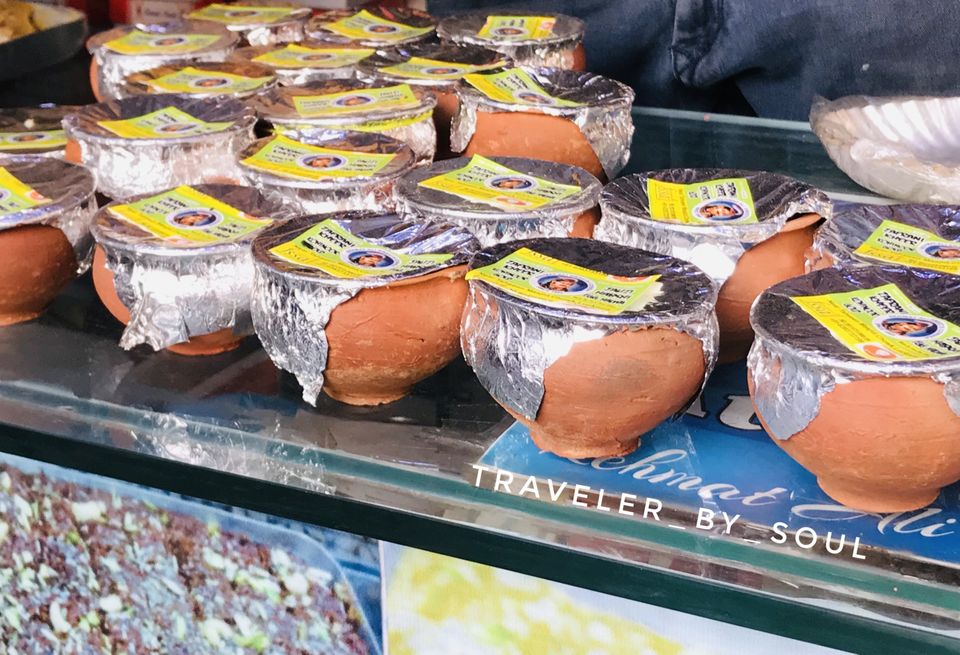 Don't forget to buy yourself a traditional attar when you're in Lucknow. They are quite expensive but worth buying. I like mild fragrances & bought mild rose, mild jasmine and "White Oudh" (bought form Al-Nuaim) fragrances from this market.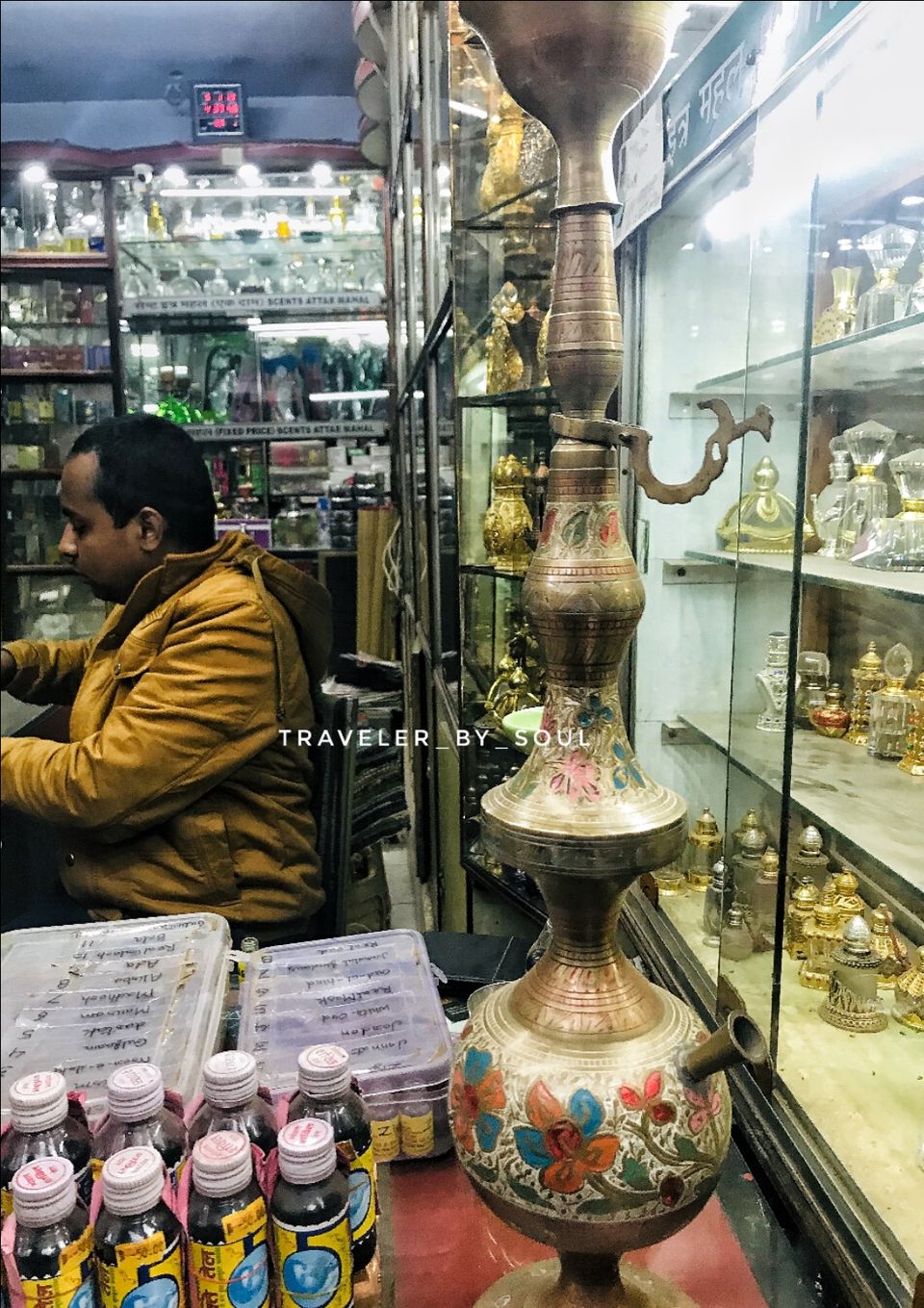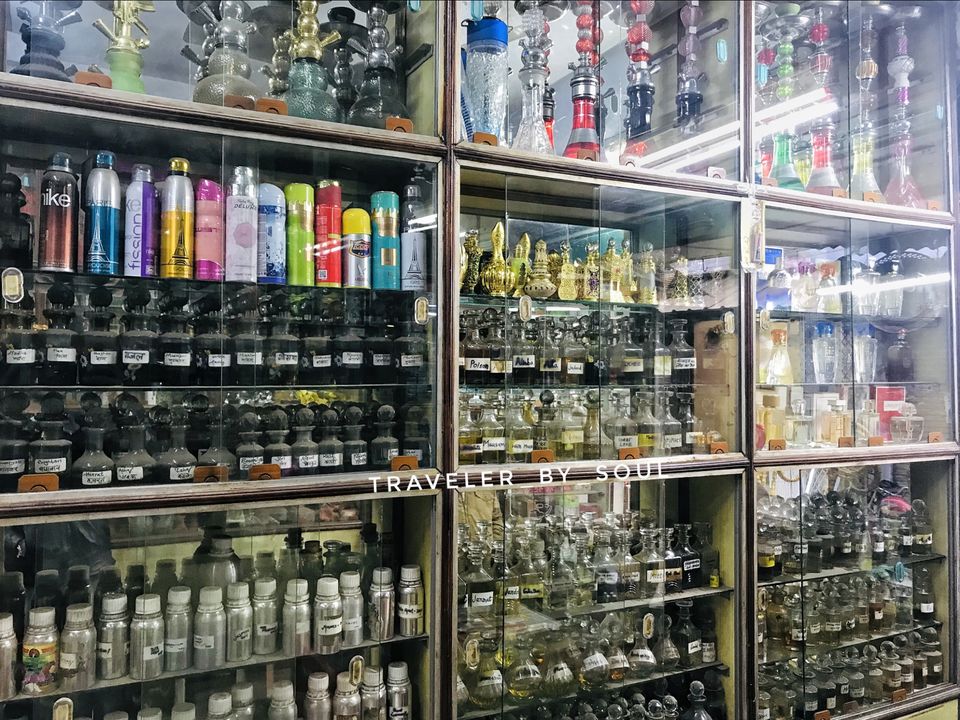 Also, you can visit Residency Complex which is a historical site featuring the ruins of refugees for British citizens during the revolt of 1857. You may visit here early morning or may be in the evening (timings 7am- 6pm) to avoid bright Sun.
Some Tips:
Do not go to the places recommended by local autorickshaw drivers or any other personnel from the hotel in which you are staying. These people recommend places because they get fixed commission from different vendors.
Carry a digestive pill with you if you want to explore the food of Lucknow.. Haha..
I don't have any paid partnership or any other sort of agreement with any vendor. Places suggested are based on personal experiences.
It is recommended to cross check the timings of monuments before visiting.
Solo travelers, travelers above 18 years of age can stay in safe and pocket-friendly hostels like Zostel, Go Awadh. I personally recommend these places to stay.
For any queries feel free to text me on Instagram giving reference of this post. Connect me on Traveler_by-soul.
Happy Traveling! 😀
traveler_by_soul