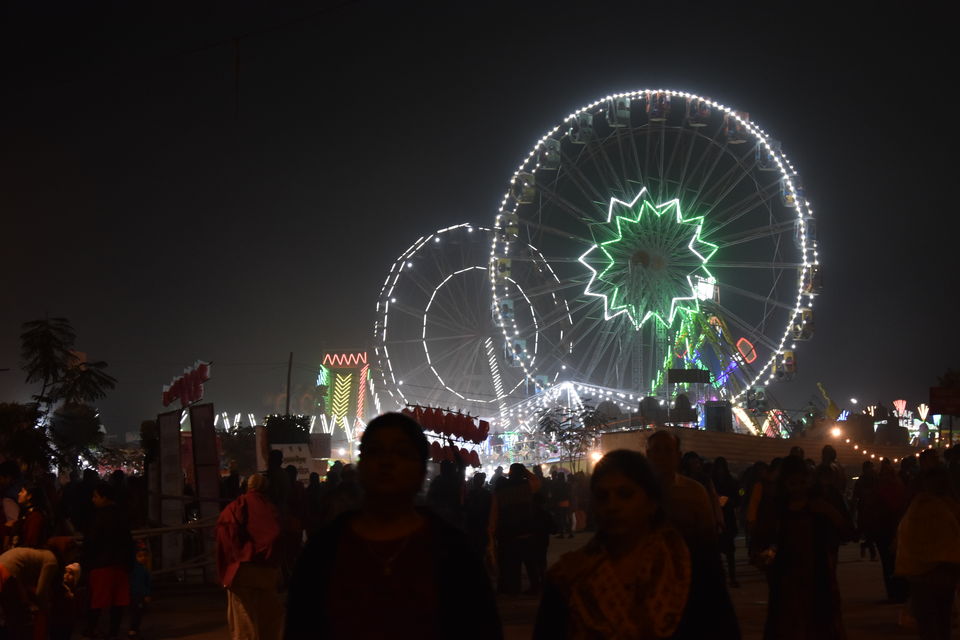 In the morning, I was just scanning through the headlines of a local newspaper in my hotel room , and I came across a great event, Lucknow-Mohtsav ( Lucknow- Funfair).I was searching for a special task to engage. I had already been to Lucknow for quite a few times. So I never missed the city culture. Lucknow-Mohtsav was different, as I never experimented with a cultural fiesta of that kind.
I reached there around 3 pm in the afternoon. Though ,I already left my high time expectations at my hotel room ,but seemed really colorful from the first intake. A large gathering of people and their culture. A great big supermarket under the open sky, the only difference was the vast exchange of culture and tradition. I was awestruck by the galore of handcrafts. The ceramic crafts and wooden curve lines mesmerized me. I saw a flute seller , and irrevocably I thought to give the colorful flute a try. Though the sound of my flute was not melodious, but my joy of being in the middle of extravaganza was real one. The foods I tasted were really spicy & high in fragrance.
I believe, really I still believe the taste of Lucknow'sWazid Biryani, kabab&tikki- kulchas are few delicacies that I never find anywhere. The jaw dropping evening gathering and symphonic noise of the people helped me forgetting my melancholies of regular life. It was started on 24th January but I was lucky enough to find myself in the best day possible.
"It would continue for 2 more days, you may enjoy the exhibition of local garments and handlooms", Sabbi, a representative of a media outlet, replied when I asked her about the fair (Mohtsav) . She guided me quite well into the big symposium. Ultimately the mix of everything tuned out to be a experience of its kind.
I would suggest to every reader to find at least a whole day off and visit Lucknow-mohtsav. This place offers a great deal of sense, belonging to our conscience. I experienced local taste of complete Lucknow inside that particular boundary. The great Lucknow -Mahotsav not only showcased the garments or hand looms, but also the proper stage was given to the people who always wanted to showcase their talent. Nukkadnatak, folk dance, folk songs, and many other stuffs were also given space. I encountered around 300 or more stalls in Mohtsav. Government stalls were separated from other ones and believe me from agriculture stuffs to Electronic goods, and from lemon tea to bank branches, every kind of stall was there. All you need while exploring Lucknow mohtsav is time.
And yeah don't worry about your tummy you can have anything you wish in Food Court. I recollected my childhood memories when I passed by the toy shops . "Under the great sky, beyond the horizon, there is a place where I must go", I really think that is what life is all about, finding the unknown, uncharted places.
A little research, a little courage, above all missing your flight is all you need! It is just another chapter in my travelogue: you can really find it yourself.#BestOfTravel
Getting There: Lucknow is at the center of our country.So it is accessible from all the parts of the country.
From Kolkata there are 20 trains ,operating everyday.
Trains such as Akal Takt express,Durgina,Kolkata Lal kuan,Amritsar mail,Upasana Express are few popular trains operating in between the route.
From Delhi New delhi Jan Sahtabdi,Darbhanga Express,Amritsar-Sharsara Gareeb rath,Asam-Dibrugarh express,Avadh Assam express are few among the 60 odd trains ,operating from Delhi to Lucknow.
Mumbai and other parts of the country is similarly well connected via train route.Please refer to the www.indianrailinfo.com for better information.
Apart from the Luclknow Mahotsav ,you may check other historical and cultural wonders(Husainbad Clock tower,Rumi Darwaza,Residency)of Lucknow that lay the foundation of the myths of this city of Nawabs.
Best time to travel: Anytime between November to February is the best time to travel Lucknow.
–Swarnabha Dutta.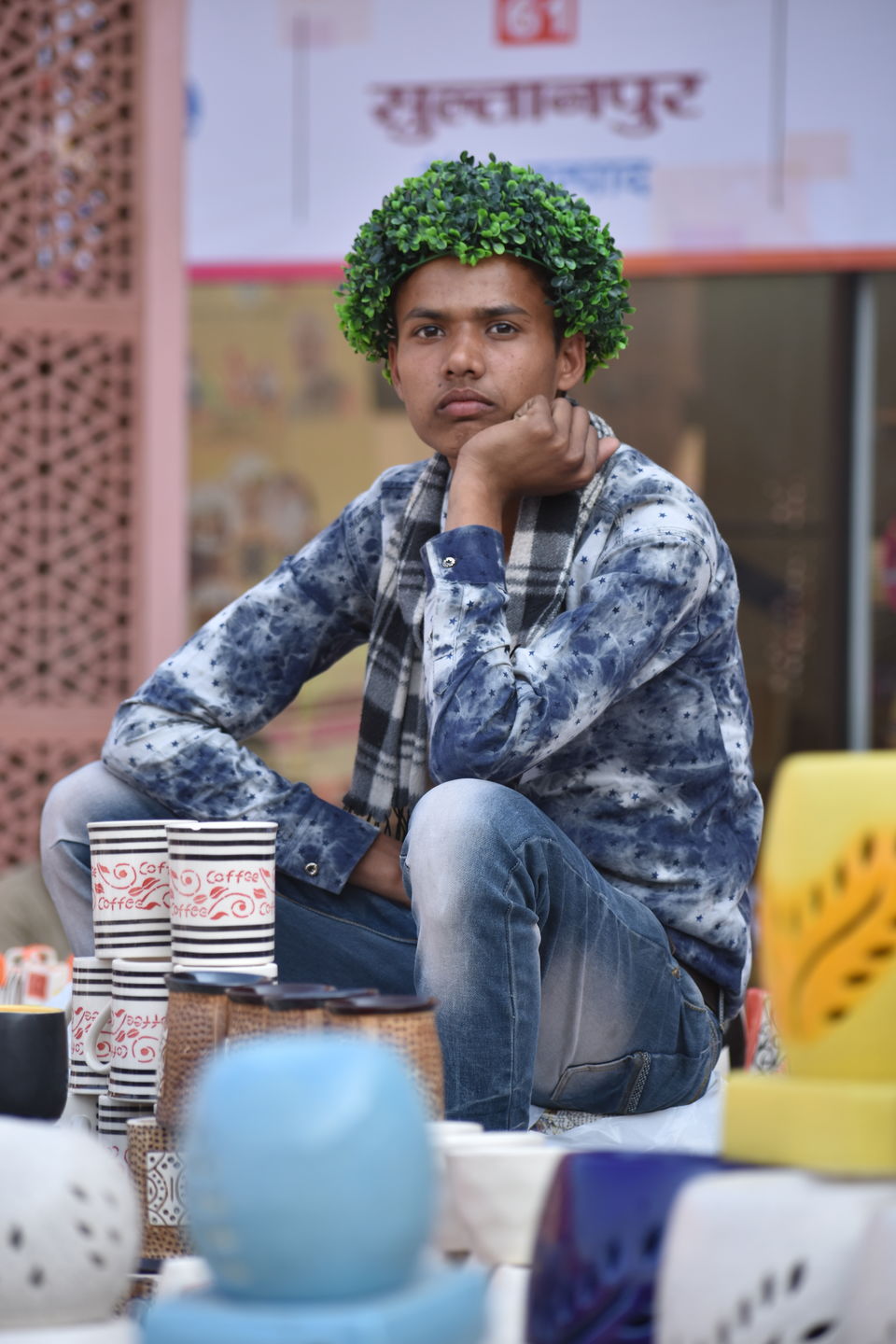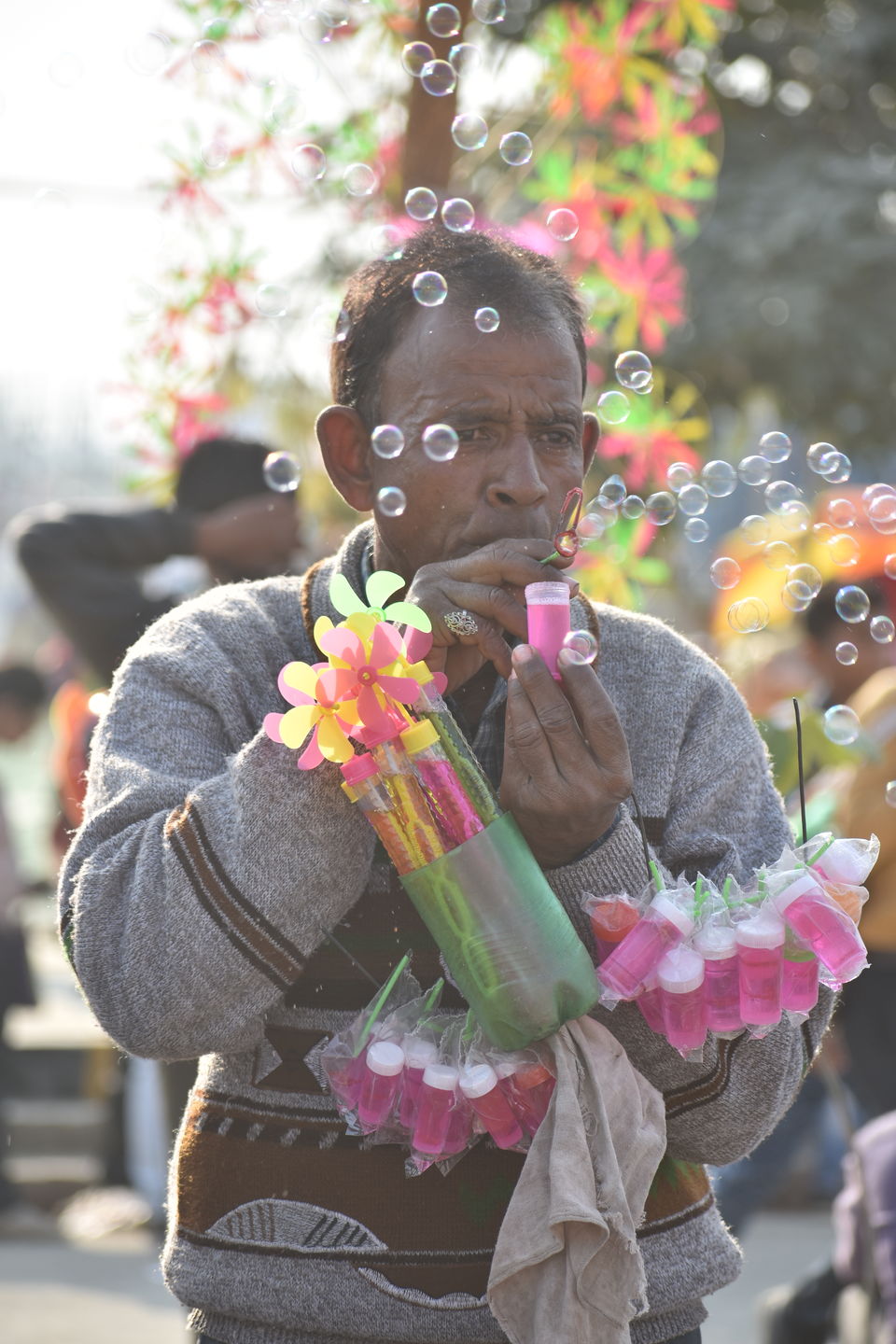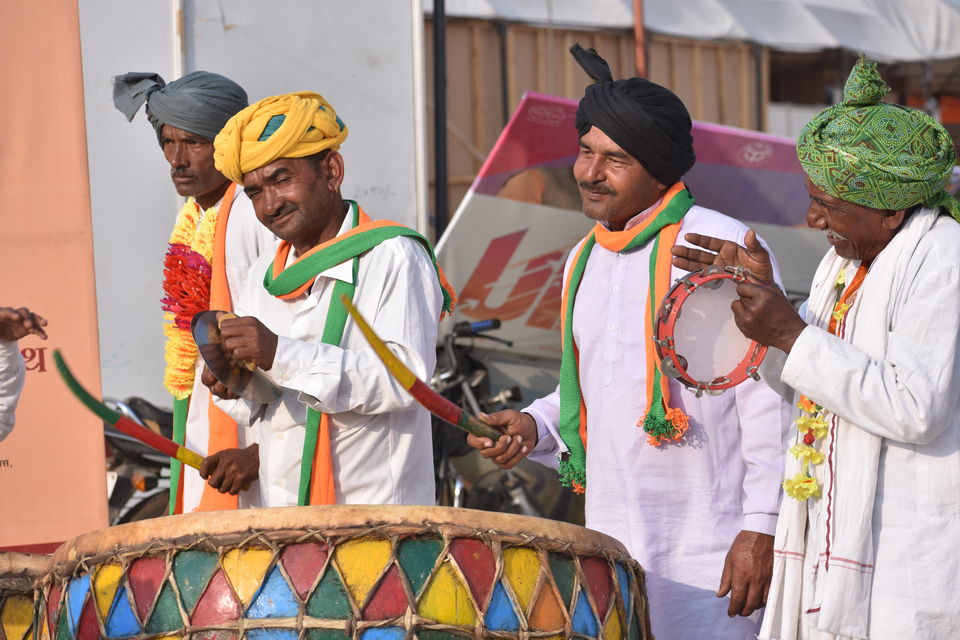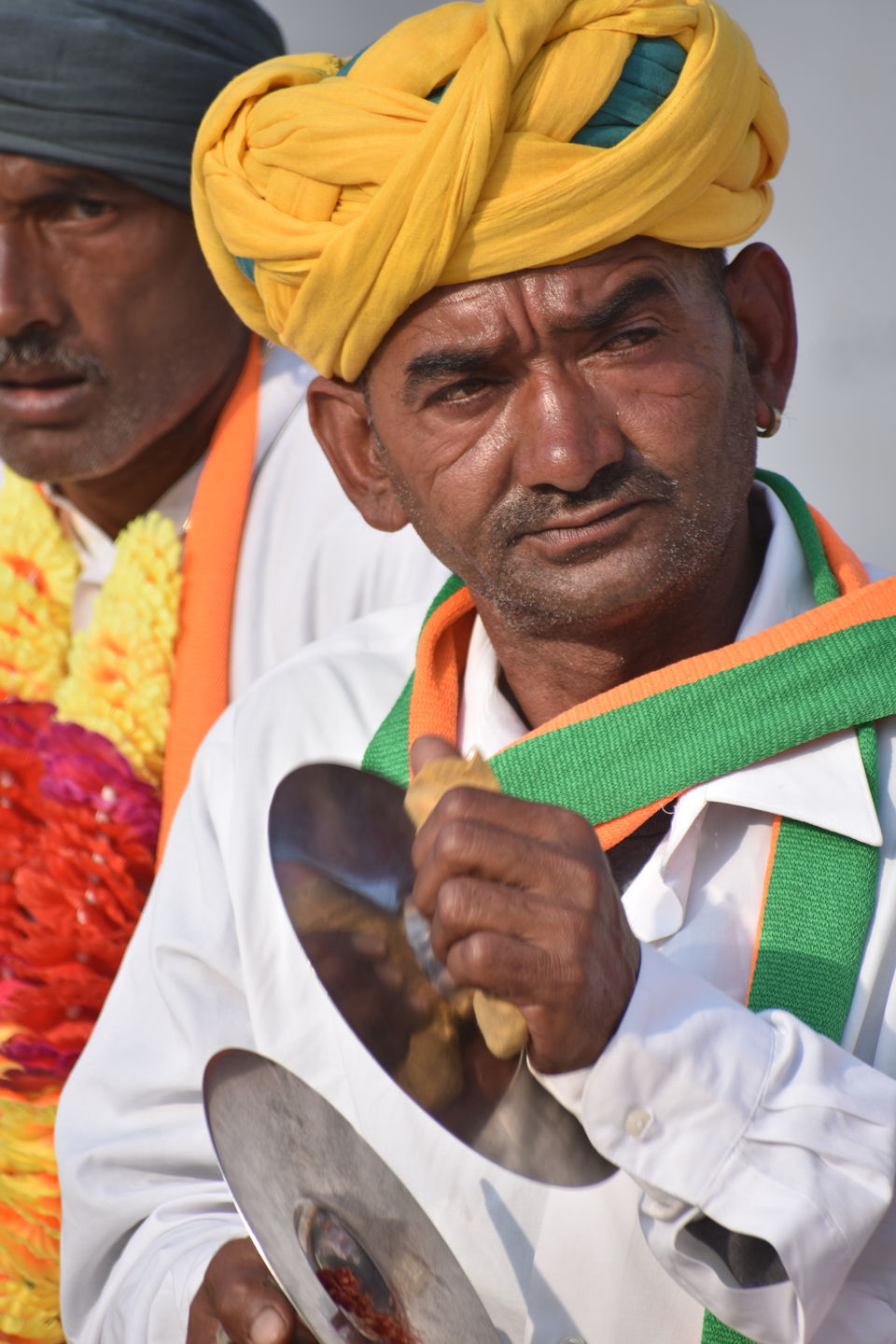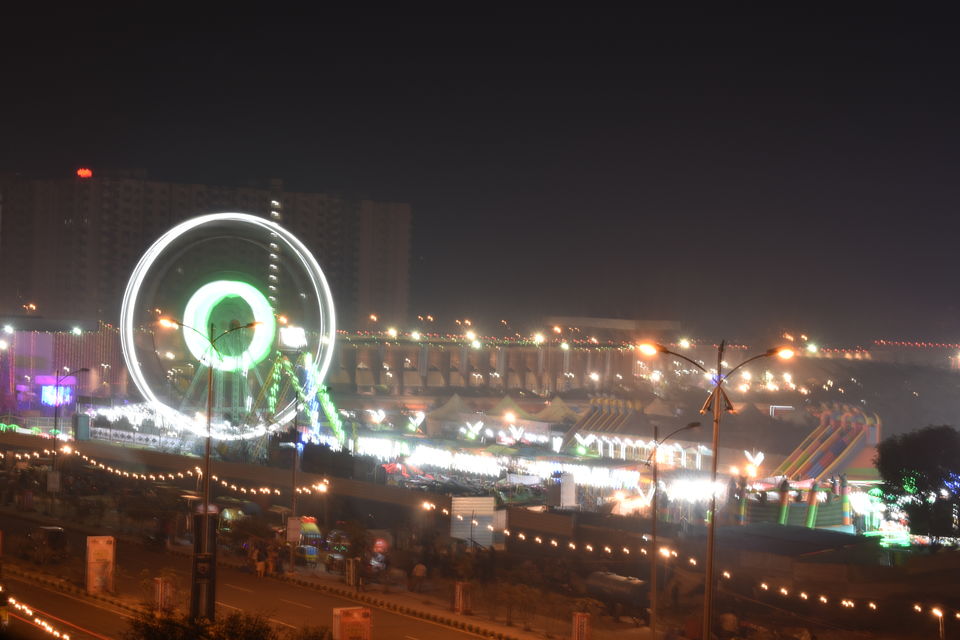 I was late for my overnight transfer from Lucknow to Delhi. So I decided to stay for an extra day in Lucknow. My decision was random and it was really unplanned until I came to know about Lucknow-Mohtsav.(Lucknow -Mega fun fair)