Lucknow, the city of Nawabs , capital of U.P. and a place loaded with rich cultural heritage and royal etiquette had been on my bucket list for quite a while. It's something like that thing in your subconscious mind, which nags at times but you never make a conscious effort to achieve it.
The knock finally came in form of NV's marriage and before she could book her flight tickets, we were all set with our flight and OYO bookings.
Our city tour on 18/1/2019, started in reverse. Most of the travel blogs will talk about visiting Bada Imambara first followed by its younger sibling. Once myself and RN plotted the locations on google maps, we realized it would be better to start our itinerary from Chota Imambara, followed by Rumi Darwaza , lunch at Chowk , and culminate the tour at Bada Imambara. A decision well made.
Owing to late night marriage party, we took it slow and reached our first spot by 12 PM.
CHOTA IMAMBARA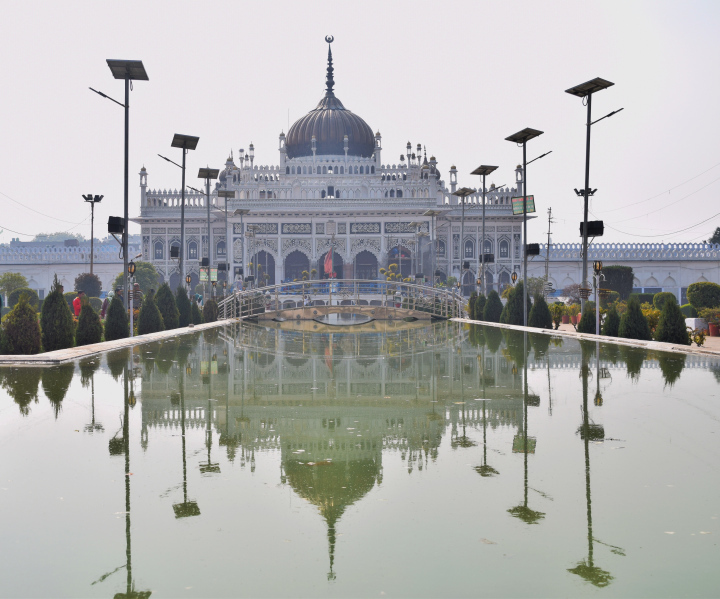 You can buy a consolidated ticket here for entry to 5 places - Chota Imambara, Bada Imambara, Painting Gallery and others I don't remember because we didn't visit.
The person issuing the ticket offered to be our guide for 150/ INR. He explained the history of Chota Imambara, the earthing principle designed, Hamams , mosque and Duldul. It was an informative and interesting 20 minute session.
Amazed with the way tandoors were used for sauna and the entire bathing arrangement for the nawabs, we realized that our most palatial bathrooms are so puny when compared to the technological advanced hamams of those days.
Once done, we started towards the main building. It has Quran inscriptions inscribed on the walls which to a naked eye look like beautiful paintings.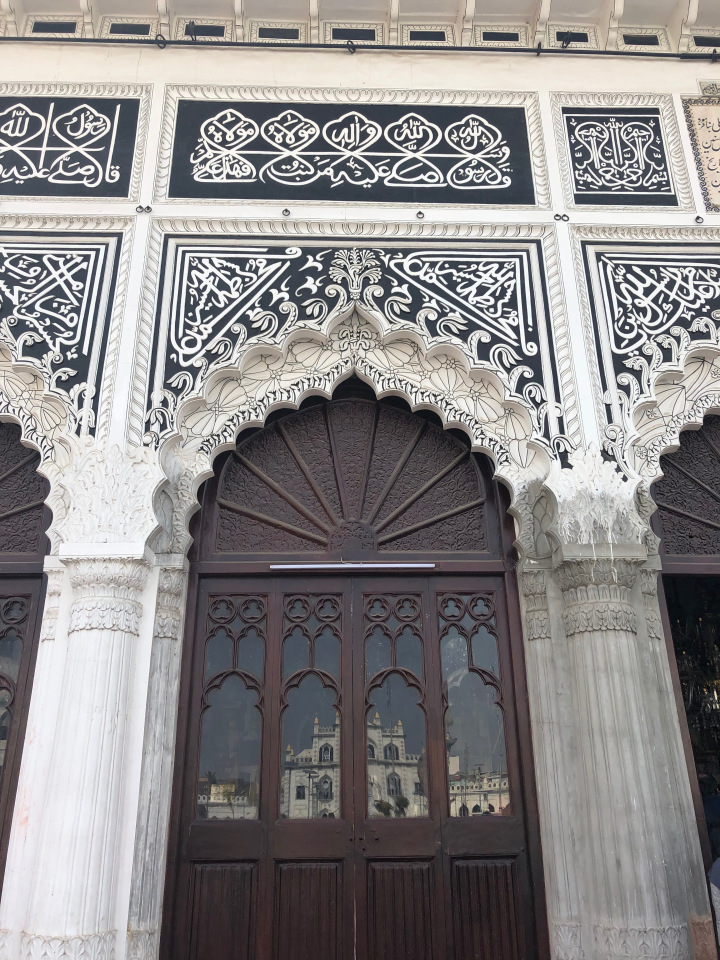 The entire place is very clean and serene, with a huge water body to infuse calmness, provided you don't bother to take any selfies.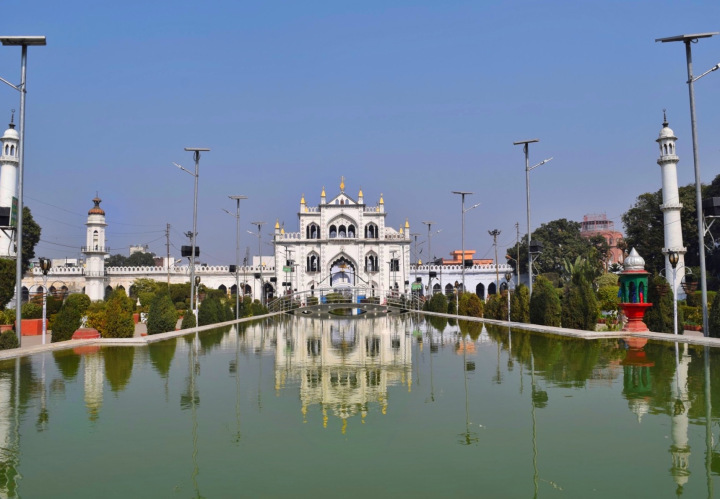 And keeping up to it's stature, the interiors are no less exquisite. The entire area is packed with chandeliers of all shapes and sizes , sourced from various parts of the world like Japan, China, Iran. These are brought to light during Muharram , a sight to behold .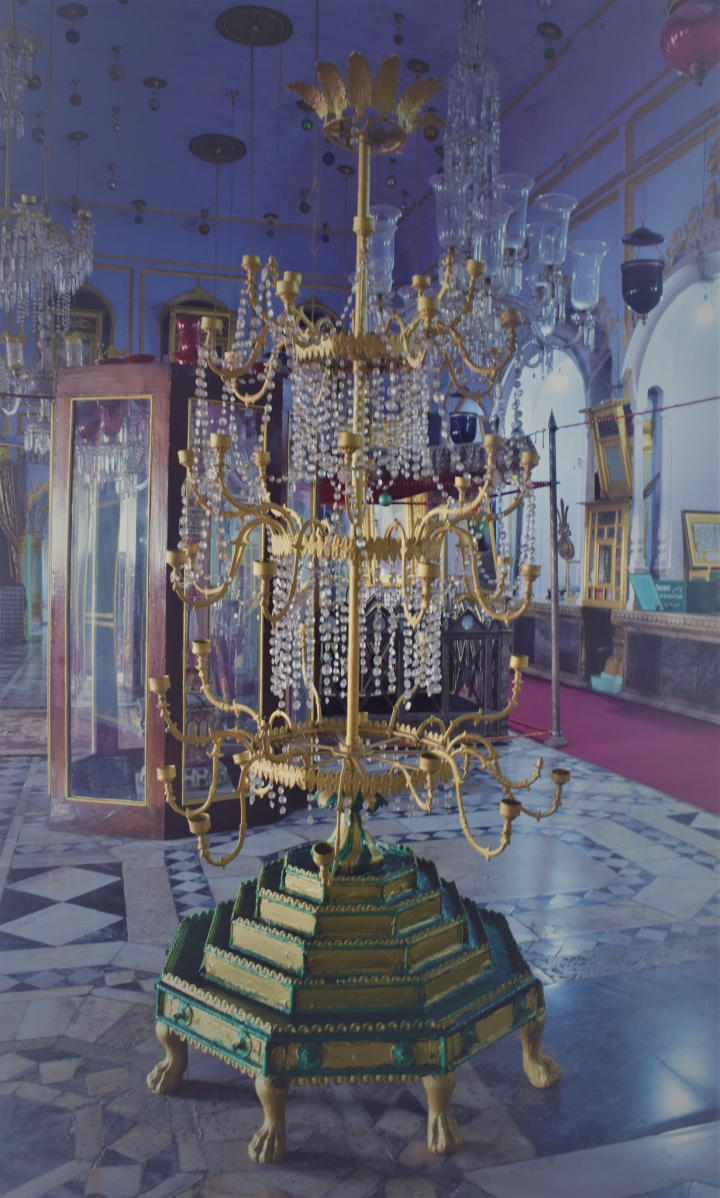 The interior also houses Tazias, which see the light of the day, during Muharram processions. There are guides , to impart additional information on the historical and current significance for an amount of 100/ INR.
BTW, women need to cover their heads inside the entire complex. Hence carry a stole, and in case you forget, these are available on rent as well.
With a great start, we strolled ahead on a clean pathway, towards Rumi Darwaza.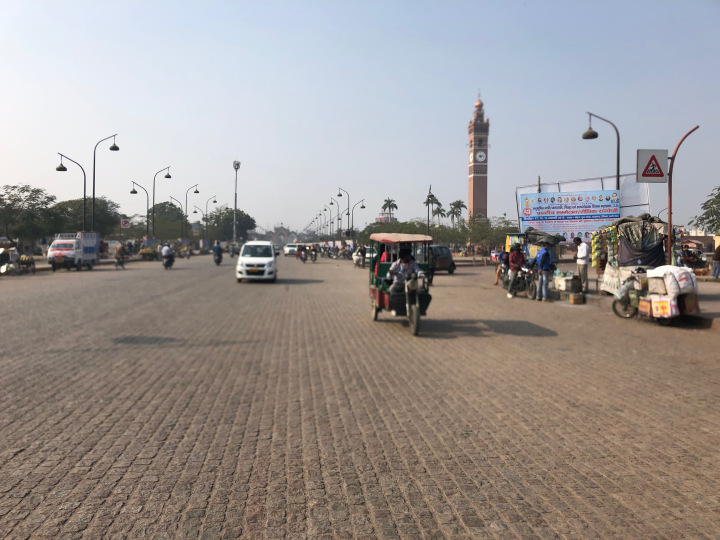 On the way are Satkhanda, Clock tower and Painting gallery.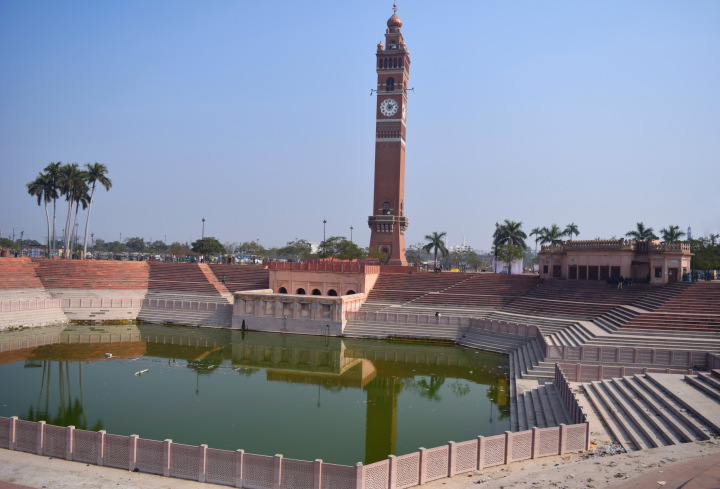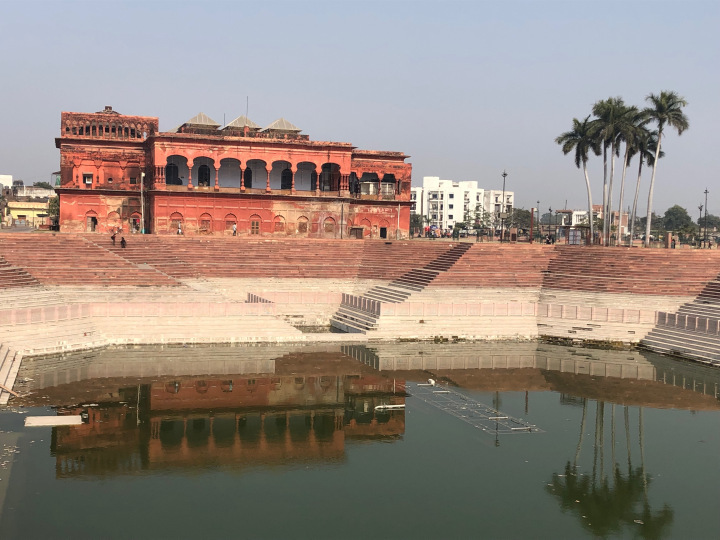 During daytime, just click some snaps here, and revisit them at night , when the entire street comes to life with hawkers, kid's electric cars , food joints and a great vibe.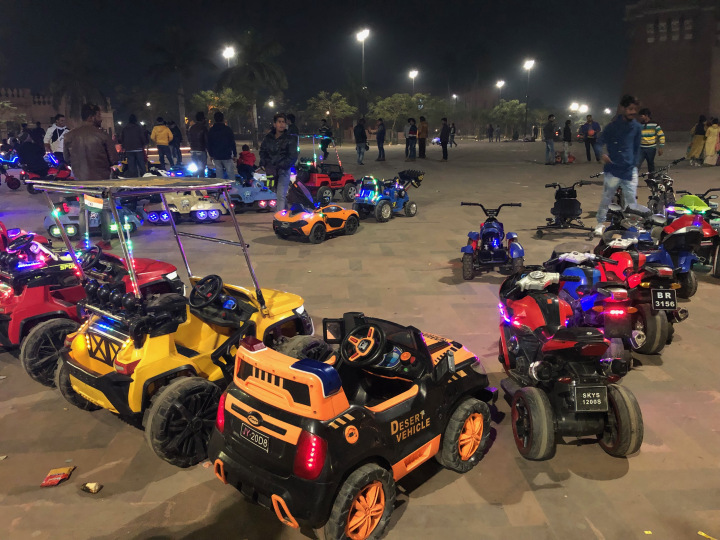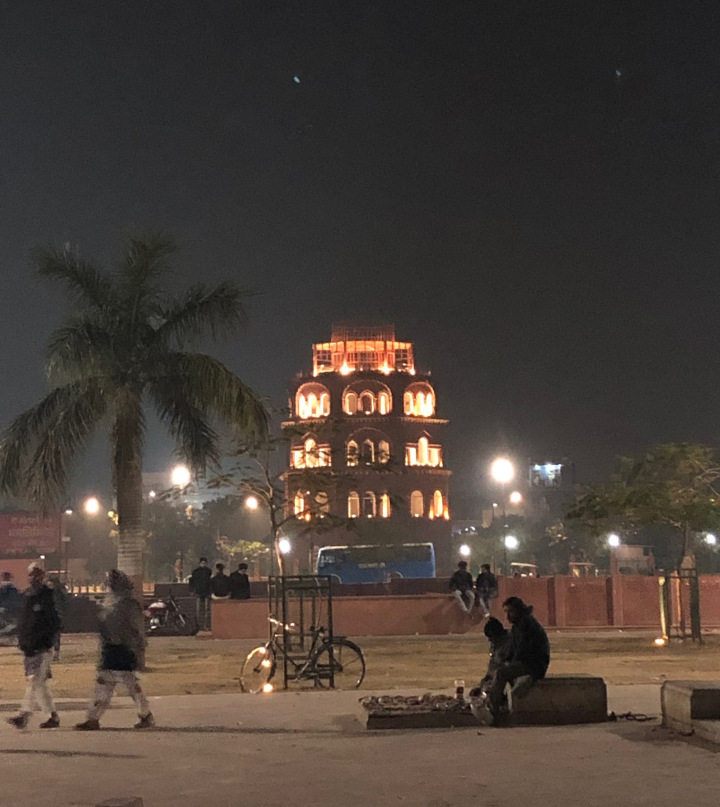 After Chota Imambara, our next stop was Rumi Darwaza. Luckily, as we were toying with the idea of hiring the local transport for Chowk, our driver turned out to be our guide for free.
He asked us to look at Rumi Darwaza and analyze as to which ornament it represents. Seeing our expressionless faces, he revealed that its a necklace in reverse. Look for yourself.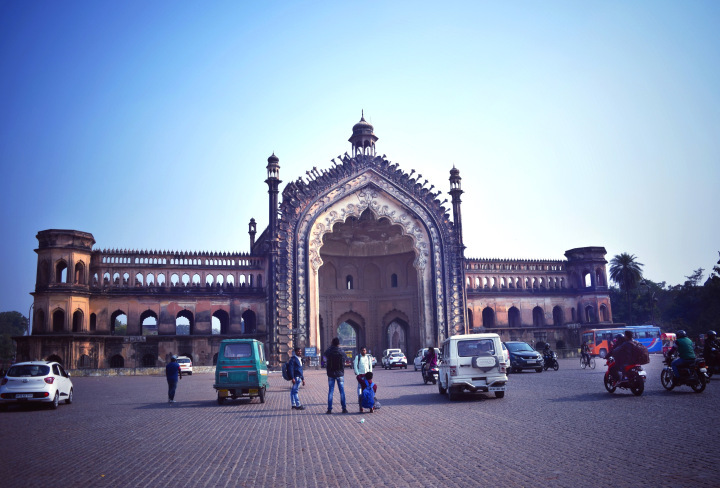 A magnificent entry to Bada Imambara , this was also the pit stop for OUR Lucknow Snap, to remind us of some cherish-able moments spent in and around.