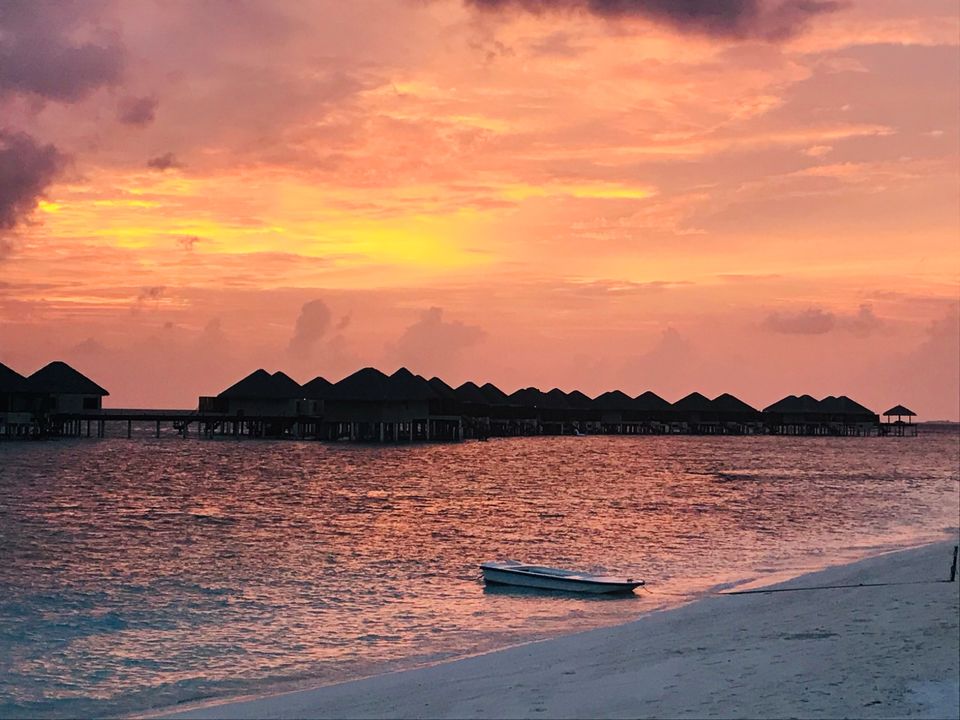 Hello Everyone,
This was my first international trip. We were a group of three friends, planned in the month of January 2019 for April 2019. Booked the tickets from Hyderabad to Male, Maldives.
We had our flight in the morning 7 AM from Hyderabad to Male via Mumbai. We reached to Mumbai Terminal 1 at 8 :35 AM. We went to Terminal 2 from Terminal 1 through Taxi where International departures takes. We took boarding pass and completed all formalities like immigration and security check.
We had our flight at 14:10 but due to operational reasons it was delayed and and the flight took off at 15:30. We reached Male at 17:30 as per Maldives time. (India is 30 mins ahead of Maldives).
Right after landing we cleared the immigration by meeting the below requirements
1. Return flight tickets.
2. Confirmed hotel reservation.
3. Showing 100$ per day (6 days * 100$- 600$)
4. Of course Passport.
We took ferry from airport to Male city and checked into hotel(Nap corner- https://bit.ly/2InJRRc). We booked via Booking.com.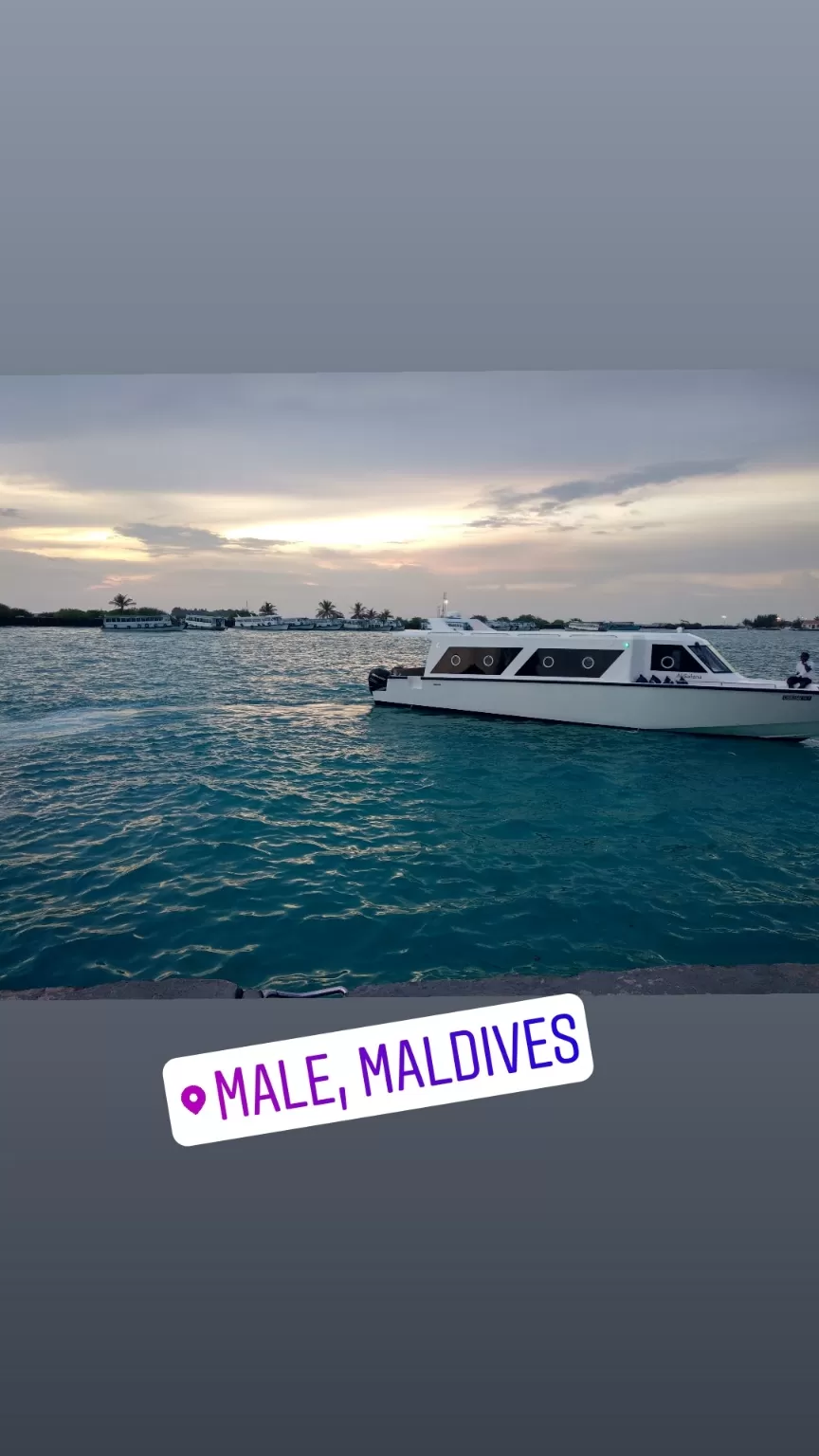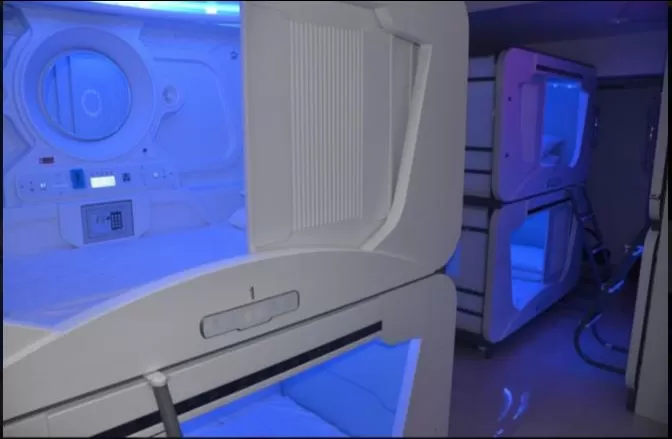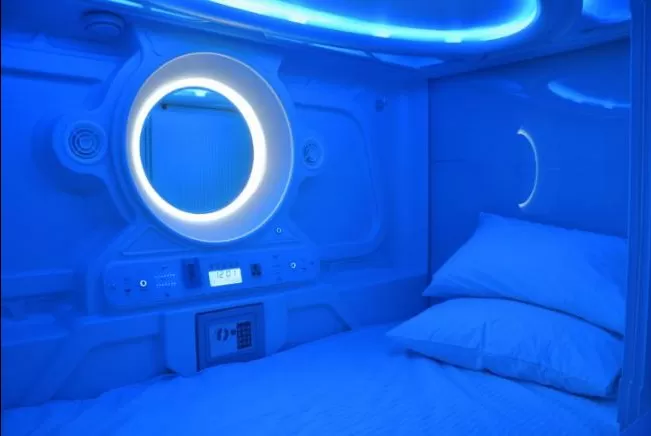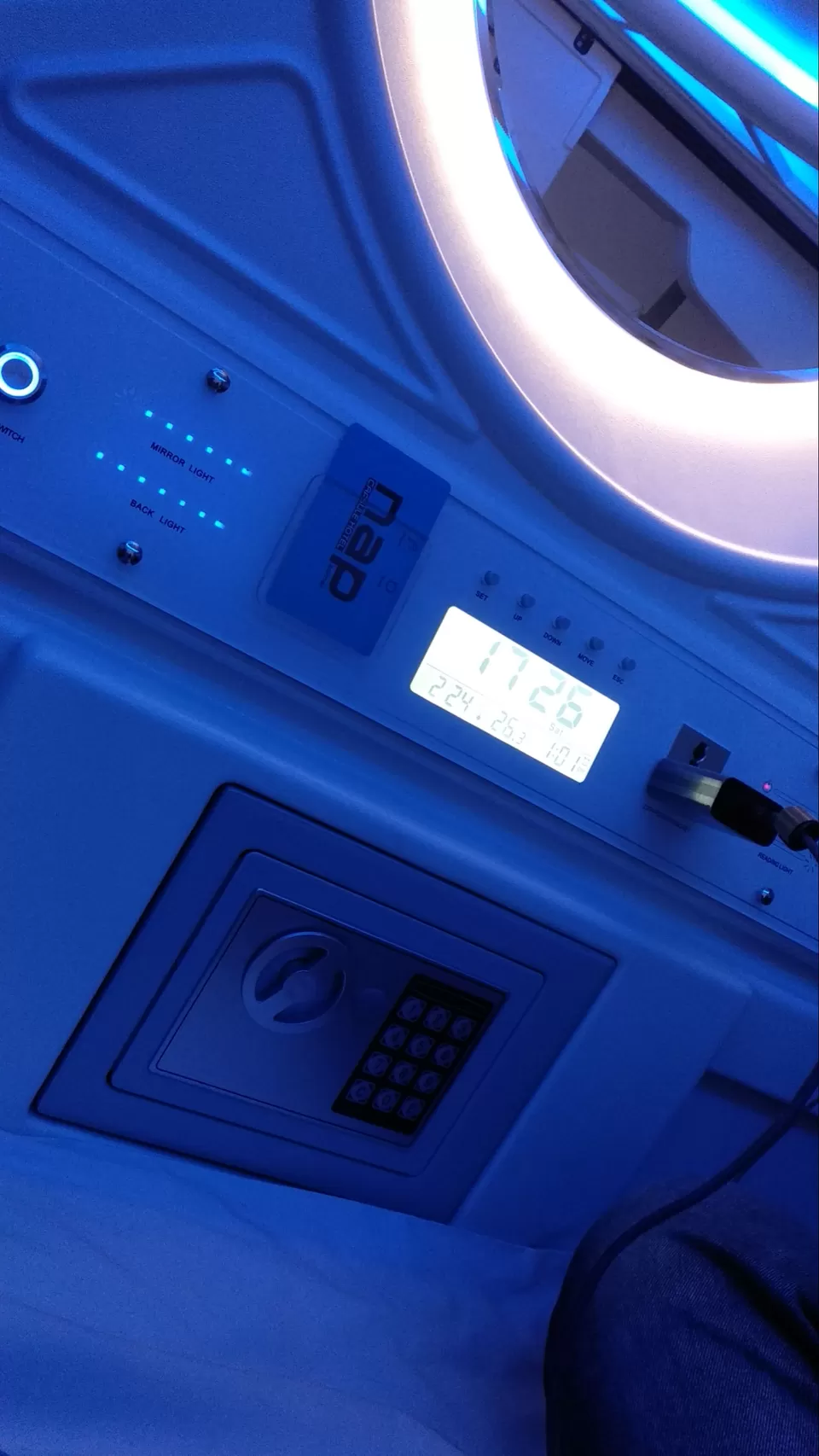 At 10:00 AM we went to the Island Villingili. Spent some time and had a little photoshoot. The scenery was awesome by the beach. We headed back to Male by 1:00 PM.
We took a ferry at 3:00 PM from Male to Maafushi where we spent the next 3 days.
Maldivians are very punctual so don't be late to public ferries. We reached Maafushi at 5:00 PM in big windy rain. As our arrival time was notified to the hotel they sent a bell boy to pick us up and help with our luggage. We checked-in around 5:30 PM (Ci-Ritorno View- https://bit.ly/2MxrNte ).
As agreed before, hotel manager gave us one complimentary dinner in a near by restaurant (Amigos). Food was good, we had chicken and tuna rice. For the next day we booked a full day resort tour with Icom Tours to Adaaran Prestige Vadoo.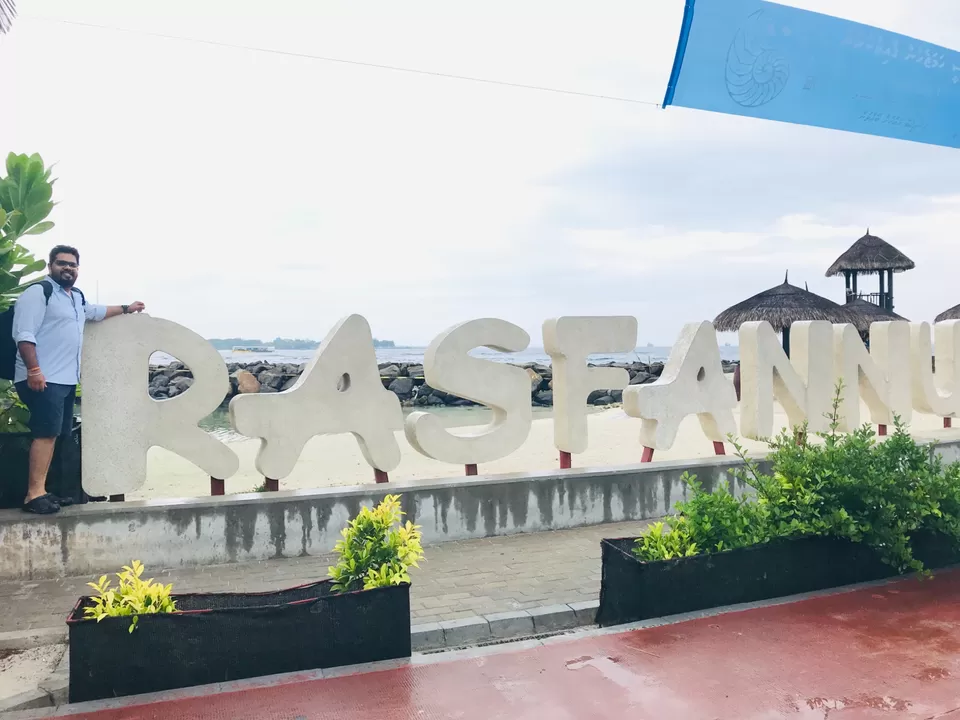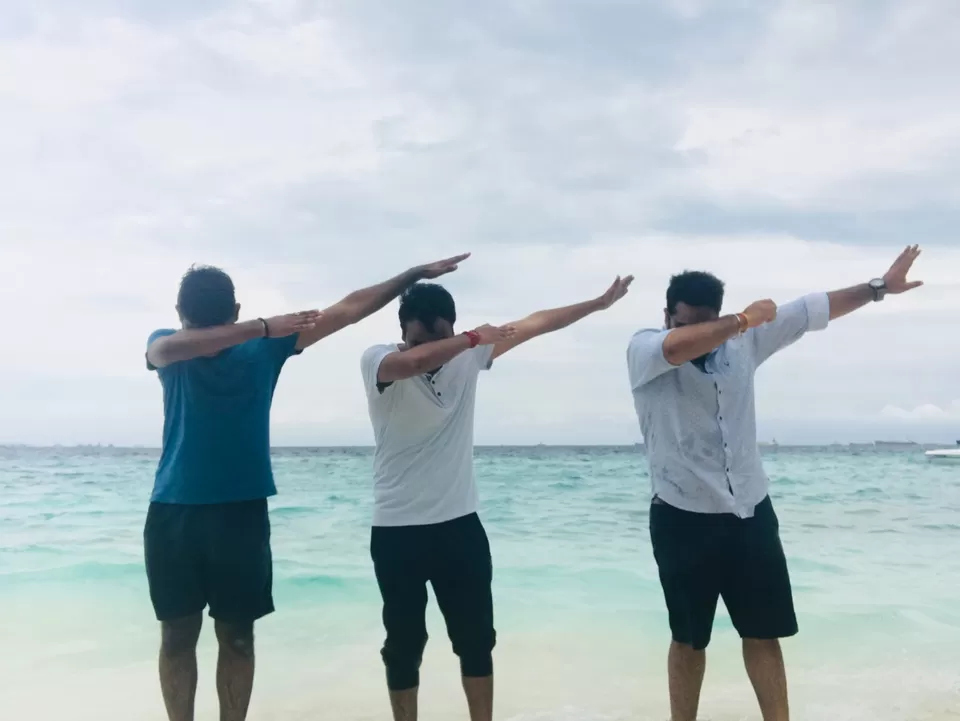 We woke up by 8:00 AM so that we can take full advantage of our full day resort trip. We reached the resort Adaaran Prestige Vadoo. It's a 4 star resort. Resort staff warmly welcomed and tied a hand tag (just like they show in movies????) . A member of the staff showed us around the resort . It was buffet there so unlimited food and drinks (alcoholic drinks included) . Water villas were off limits but we can take photos in front of them.
Bar opened around 9 AM and we had some drinks. They don't provide any stuff/side dishes for drinks (note). Food was okok, luckily there was chef from Hyderadad so he made nice spicy pasta for us. They will provide snorkeling gear by paying security deposit of 30 dollars. We enjoyed a lot and had some nice pictures in front of water villas. There was Shark feeding at 5:30 PM near water villas and it was amazing, we saw sharks very closely. We returned to Maafushi in speedboat by 6:30 PM.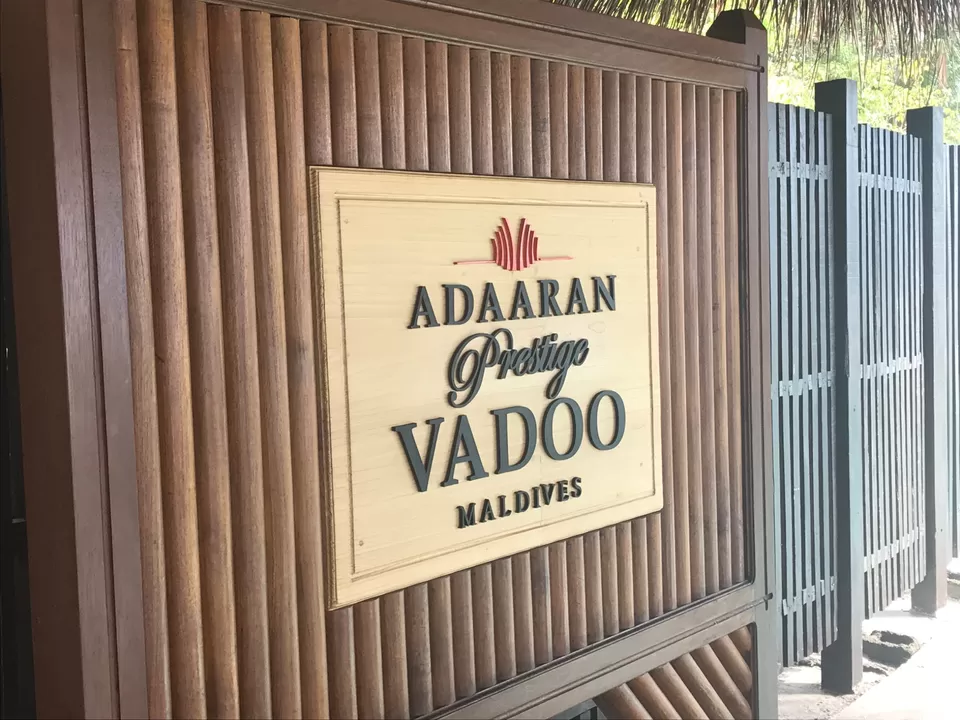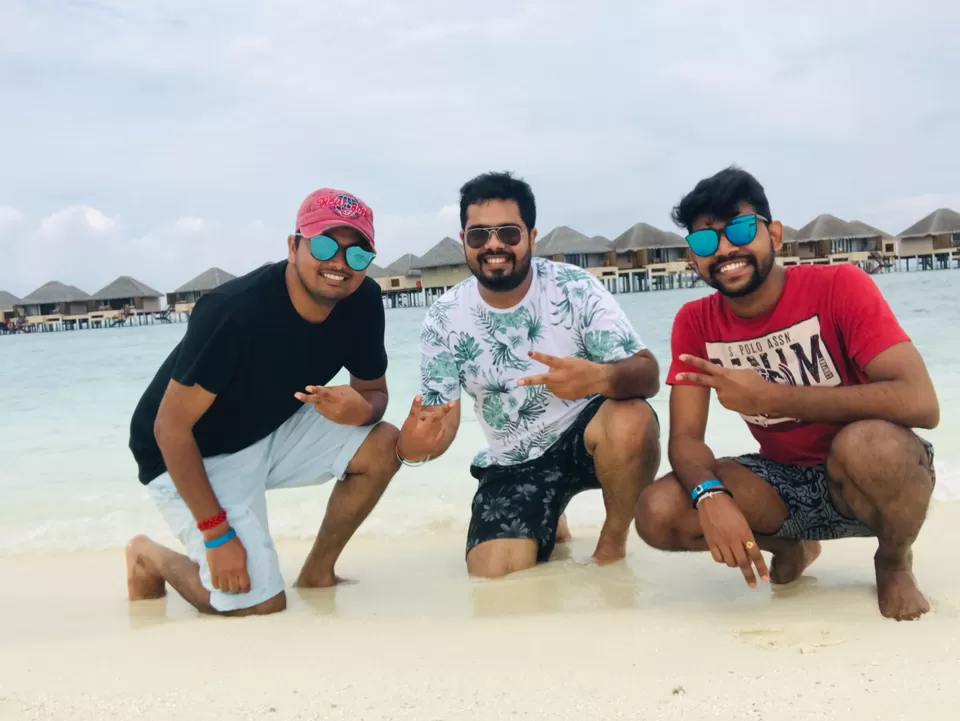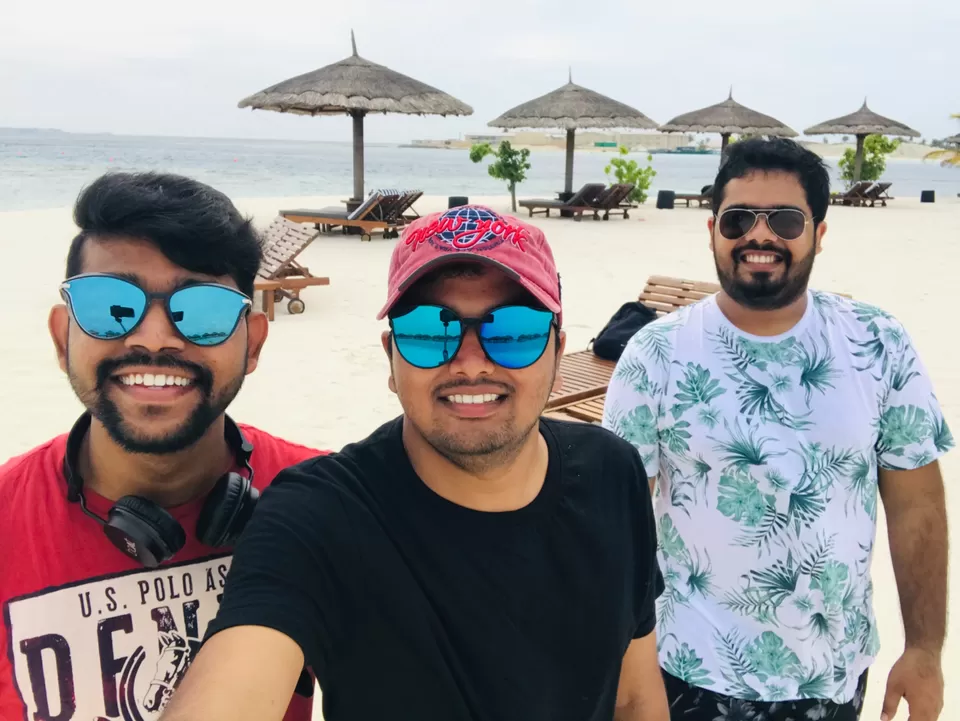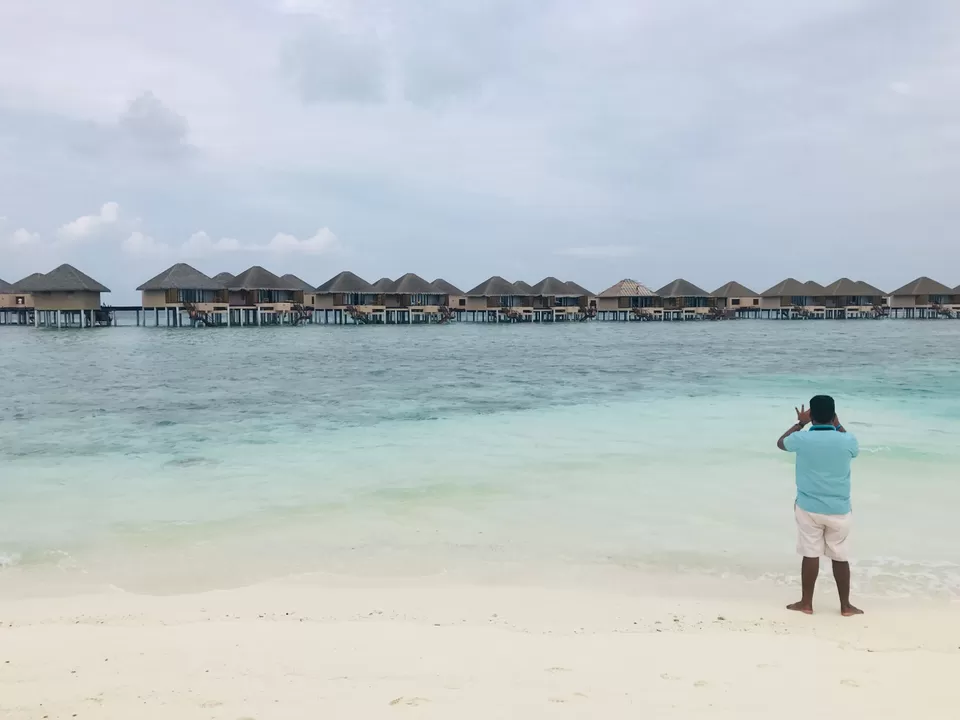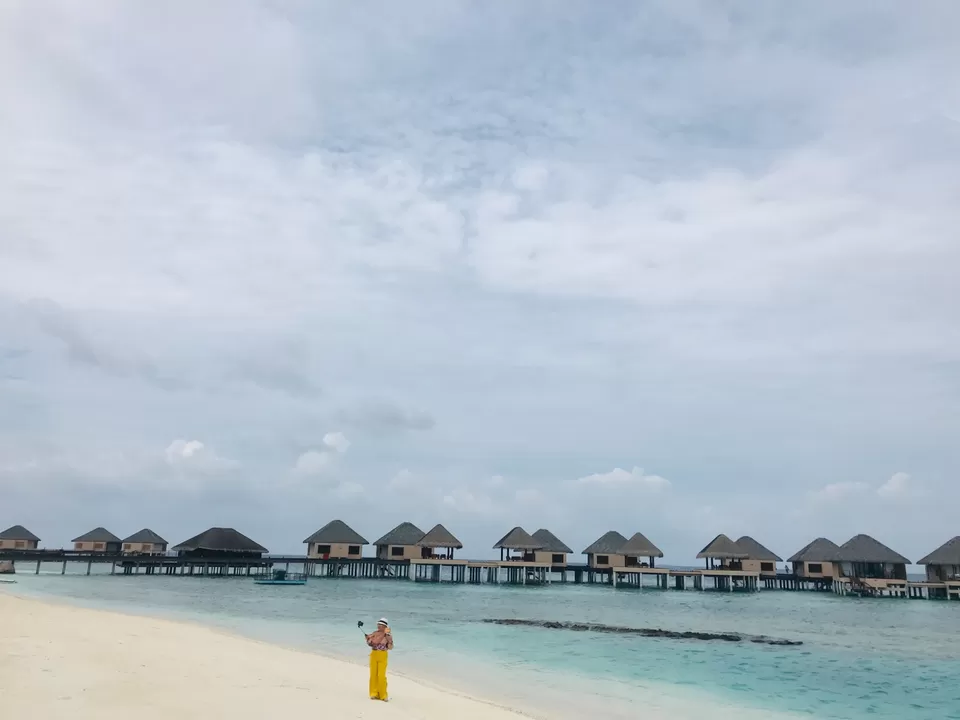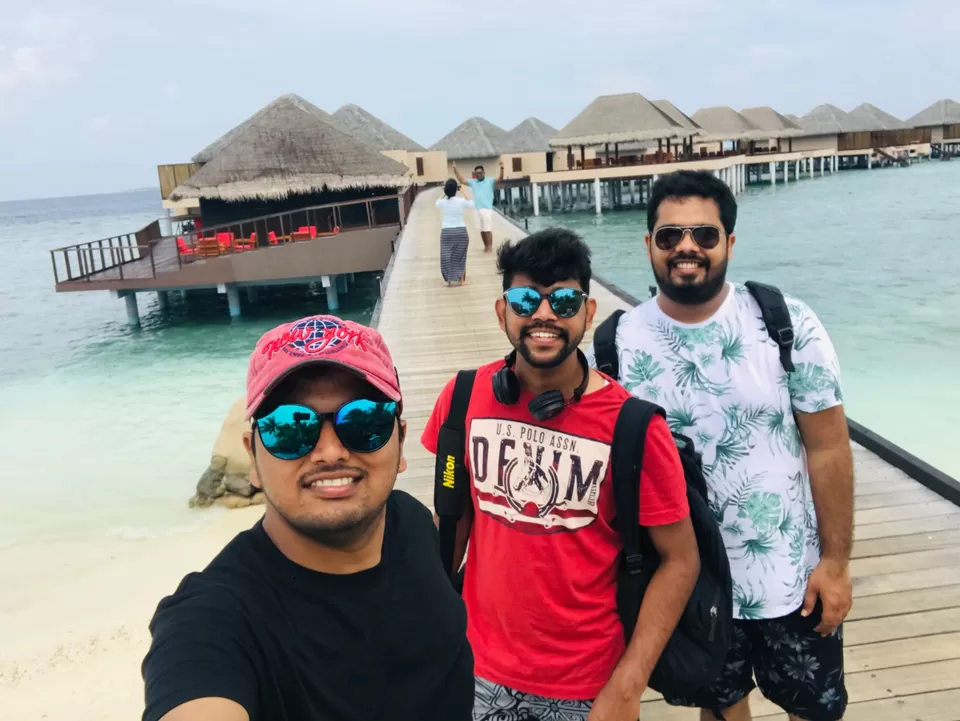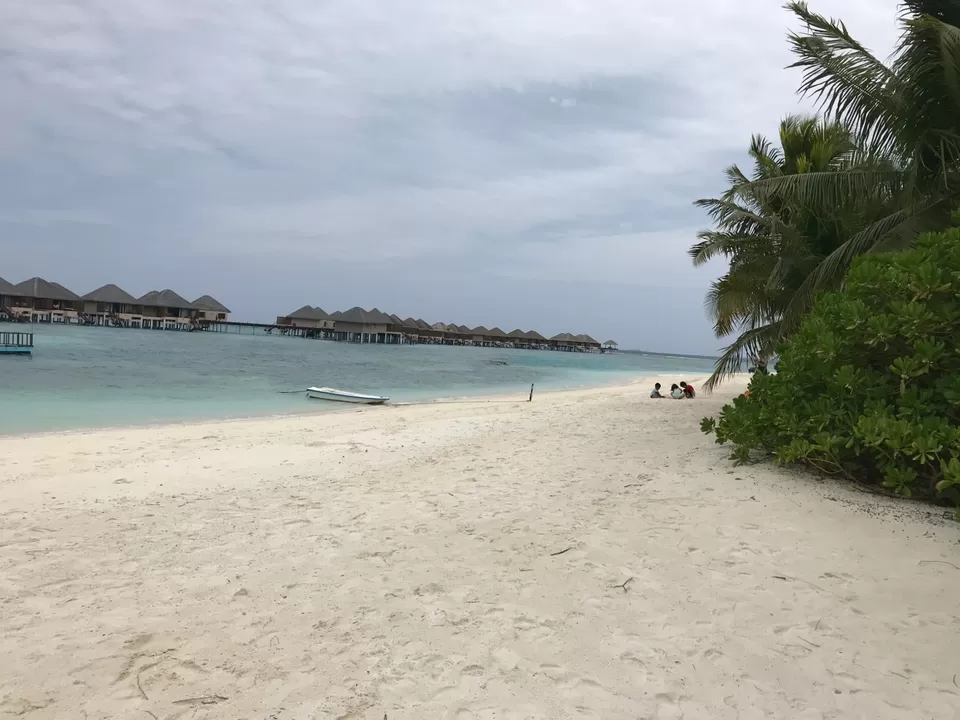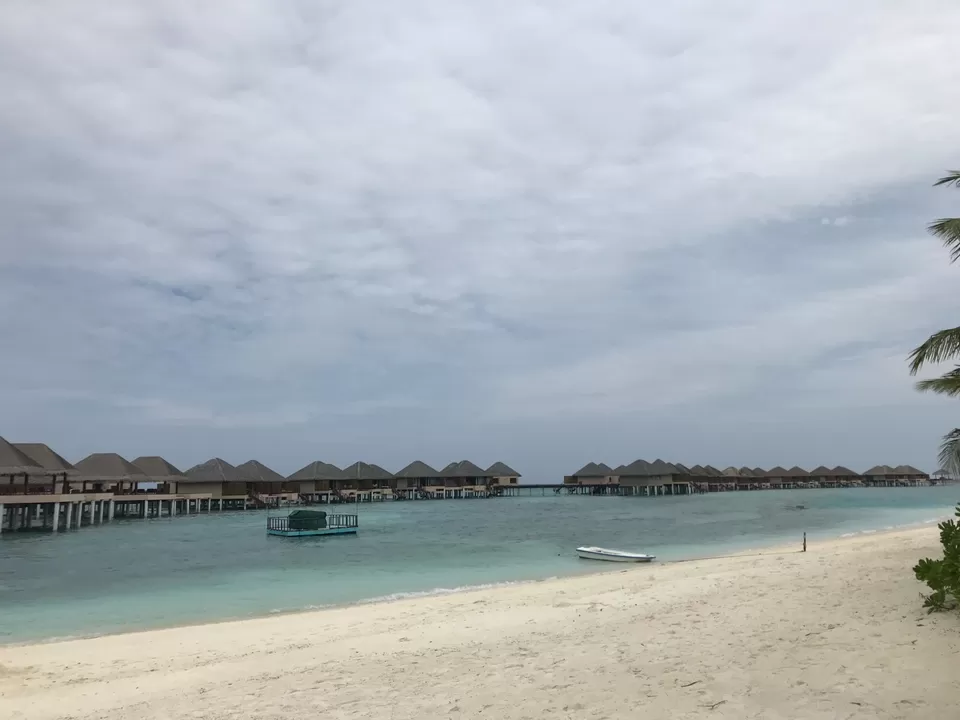 In the morning 8 :00 AM we had our buffet breakfast in the hotel. At 10:00 AM we went to Maafushi dive and registered for scuba dive. Everyday scuba dive here takes place at 8:30 AM and 2:30 PM. We registered for second batch, meanwhile we explored near by beaches. At 1:40 PM we went to Maafushi dive as they instructed us to come at that time. They showed us a video about diving basics and signs and how to perform under water.
We went to diving place in boat by 2:15 PM. There will be instructor with us while diving. He took photos and videos while we were exploring under sea. It was worthy and had an awesome day. We were 35 mins under water.
We came back to Island by 4:30 PM. We went to hotel and had bath. At 8:30 PM we collected our photos and videos from them.
Now its dinner time and went to near by restaurant. We had starters like chicken 65, chilli chicken and chicken biryani in main course. We took shisha (hookah) while having starters.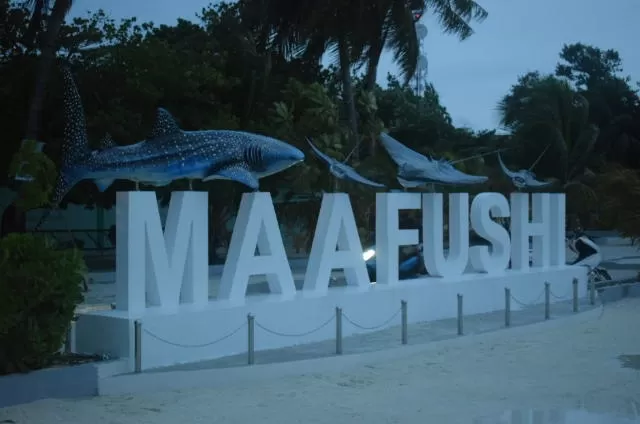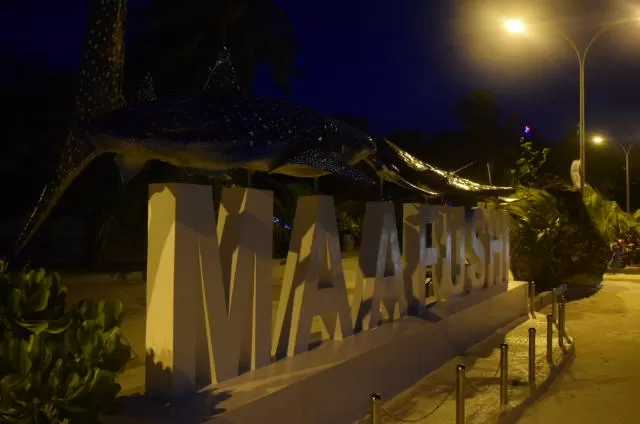 In the morning 7:00 am we went to ferry terminal as its time to say bye bye to Maafushi.
Ferry started at 7:30 am and we reached male at 9:00 am. We again stayed at the same hotel (Nap corner). This was the last day for us. So, its time for shopping. We checked through all the shops for souvenirs. Maldives is costly (note). We bought some souvenirs like fridge magnets, glass and show case items.
We had decent chicken biryani near Male ferry terminal and dinner also at the same place.
We woke up at 4:00 in the morning and packed - took taxi from hotel to ferry terminal. We took ferry and went to airport by 5:30 Am.
We had our flight at 8:35 am and arrived in Mumbai at 11:30 Am. Here we completed our immigration. We took taxi from Terminal 2 to terminal 1 which is domestic terminal. We had our flight at 4:55 Pm to Hyderabad.
Our total expenses per person
1. Flights : 15500 rs per person (Round trip from Hyderabad)
2. Stay Nap Corner 3200rs (2 days x 1600rs)
3. Stay at Ci-Ritorno View (5000rs for 3 days with 3 breakfast and 1 dinner)
4. Lunch and dinner for all days it cost me around 2500rs
5. Full day resort visit (Adaaran Prestige Vadoo) - 125 dollars = 8500 rs
6. Scuba Diving = 4000 rs
Tips:
1. Take new 100 dollar notes because 90% of the hotel won't accept old one. If you have old one then you can exchange it at Bank of Maldives.
2. There are no free water facilities in Maldives. Every hotel will provide daily 500ml water bottle for free.
3. All shops will be closed from 12:00 pm to 1:30 pm daily in Male.
4. You can get Hyderabadi biryani near Male to Maafushi port. Which taste me OKOK.
Thank you guys.
That is all about my trip - Keep supporting :-)
Comment below for any queries.