Choosing the honeymoon destination is the biggest decision. But if you are sure about the place, where you both want to go, then the planning will be easy.But in our case we were so confused between Seychelles and Maldives, then in the end decided that Yes, its Maldives as I wanted to stay in water villa.. :D
Maldives consists of large number of islands with brilliant white sands, sparkling aquamarine lagoons and vibrant coral reefs. It's no wonder this paradise on earth is a top honeymoon destination.
Day 1:
We boarded Jet airways flight from Mumbai to Male,the capital of Maldives via Colombo, Sri Lanka ,well you can choose spice jet direct flight which are cheaper as compared to Jet.It was unfortunate for us that spice jet services started just after we booked flight for Male. We landed around 8 in the morning there. Got our passport stamped and then headed towards luggage belt .We waited around 30 min at airport for speed boat provided by our hotel i.e. Adaaran Select Hudhuranfushi to reach hotel island. There are several transportation means like ferry, Sea Plane the most expensive one and speed boat . You can book them in advance depending on your budget. We boarded our boat and that 20 mins speed boat ride was breathtaking ,water was sparkling blue with different shades.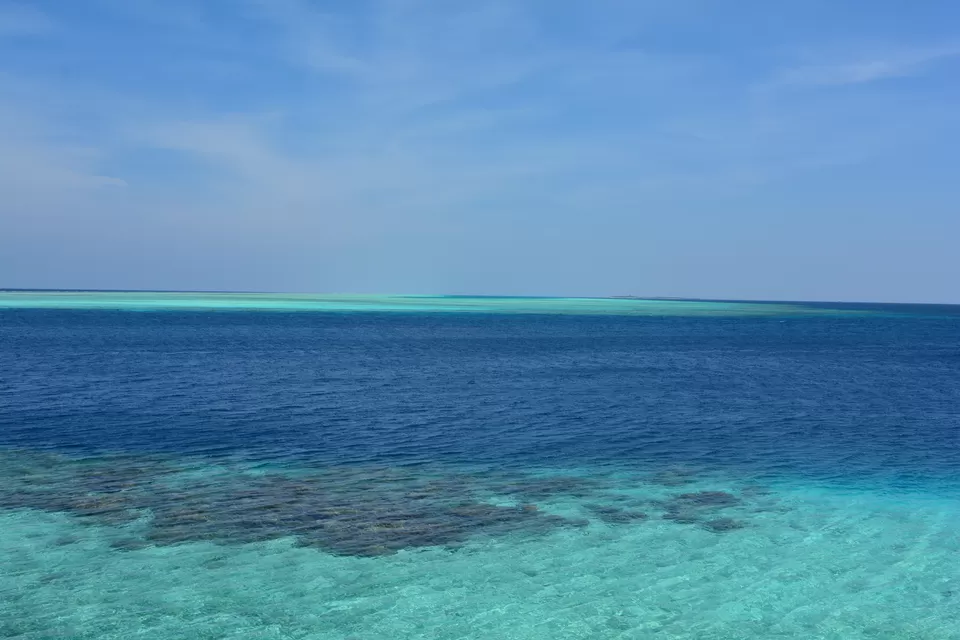 The villas were perfect with amazing staff. We couldn't ask for a better place. We went on private boat ride & also did visit to dolphin area.Food was good with loads of variety. In 3 days we explored almost each and everything of the island and didn't miss any opportunity to enjoy whether it was free drinks or free live music shows etc. Snorkeling was our favorite time pass ,watching underwater life. We stayed here for 3 amazing days.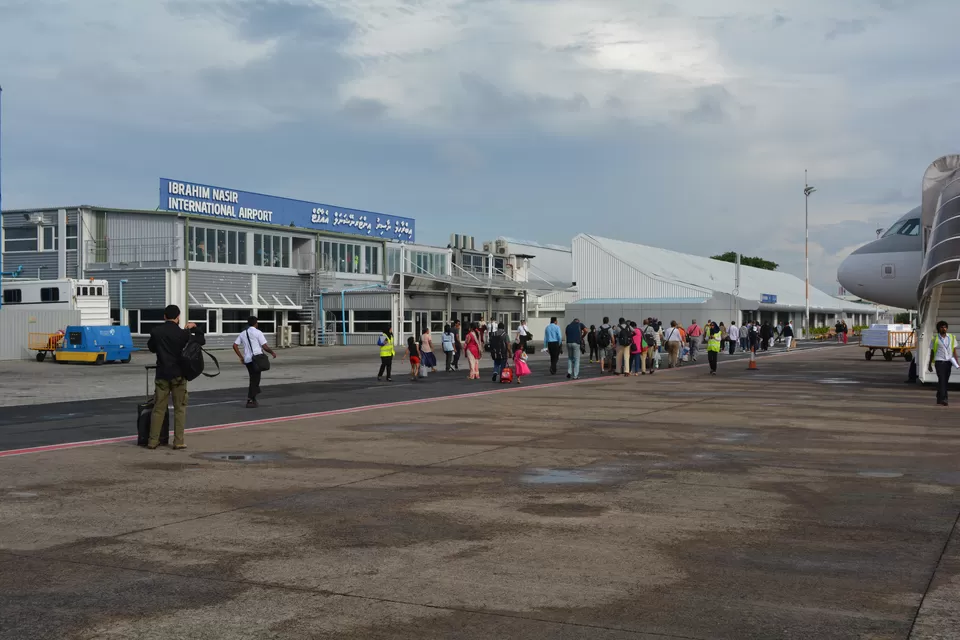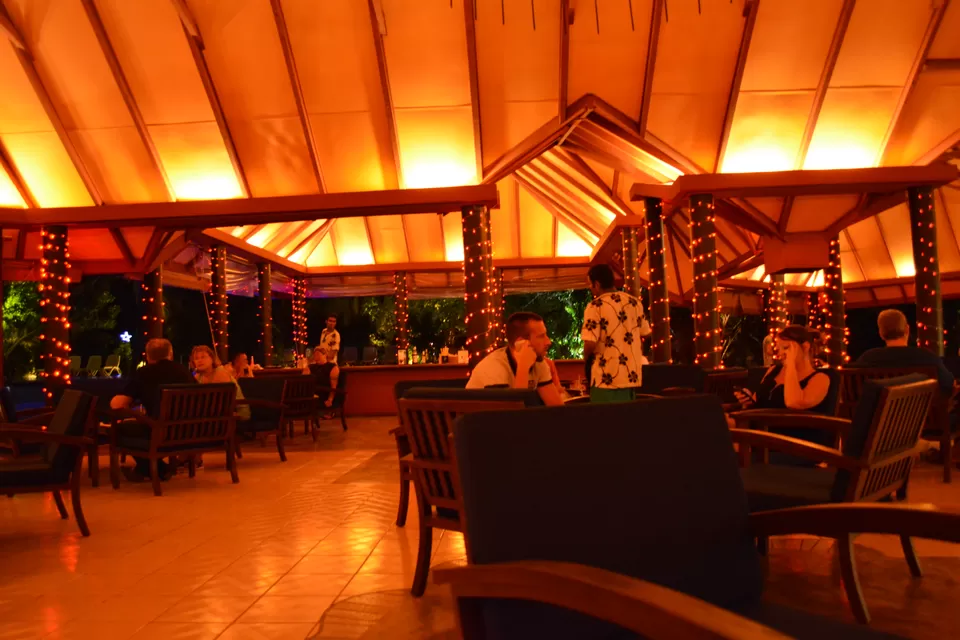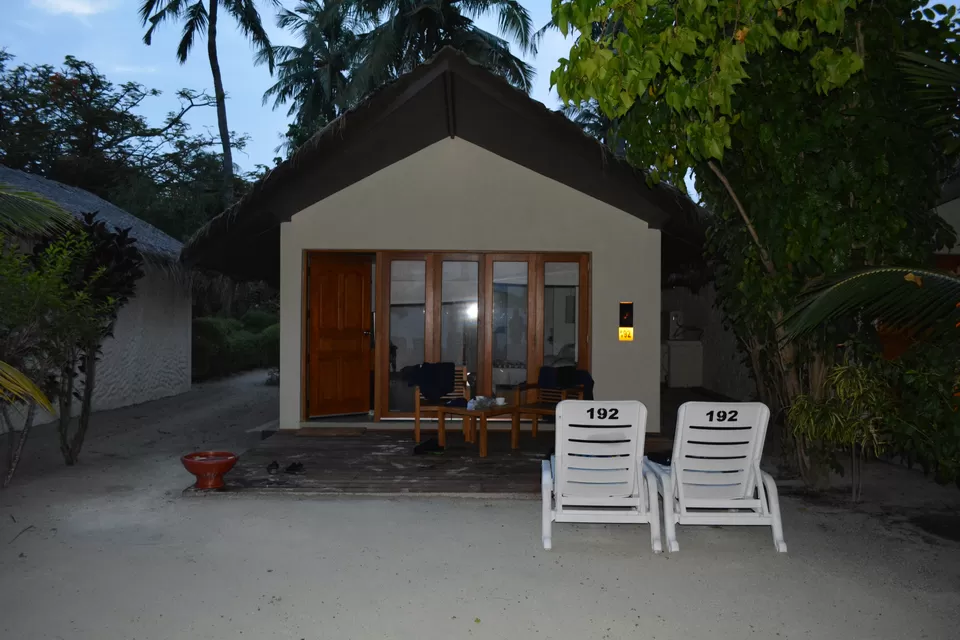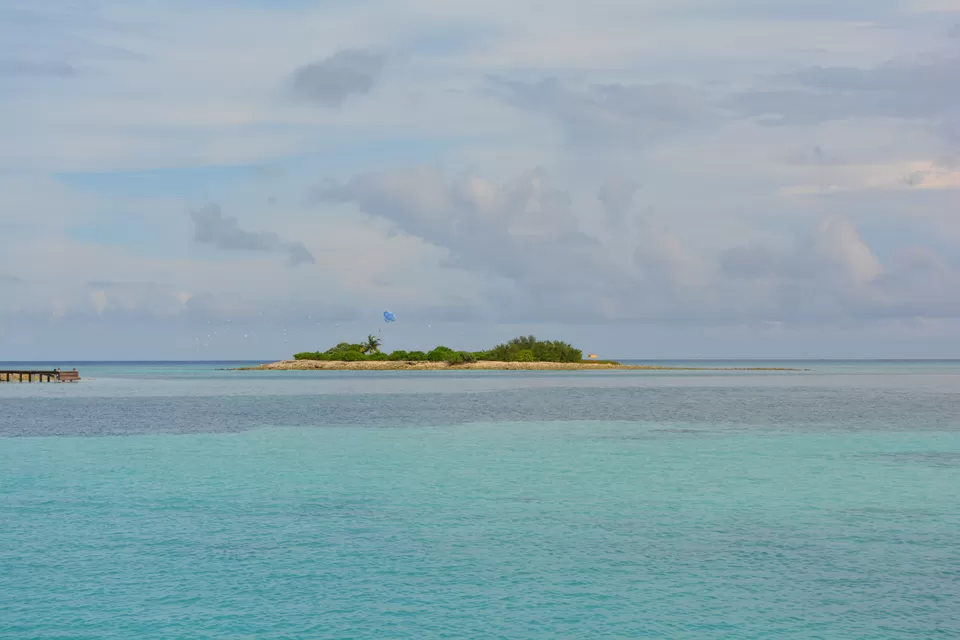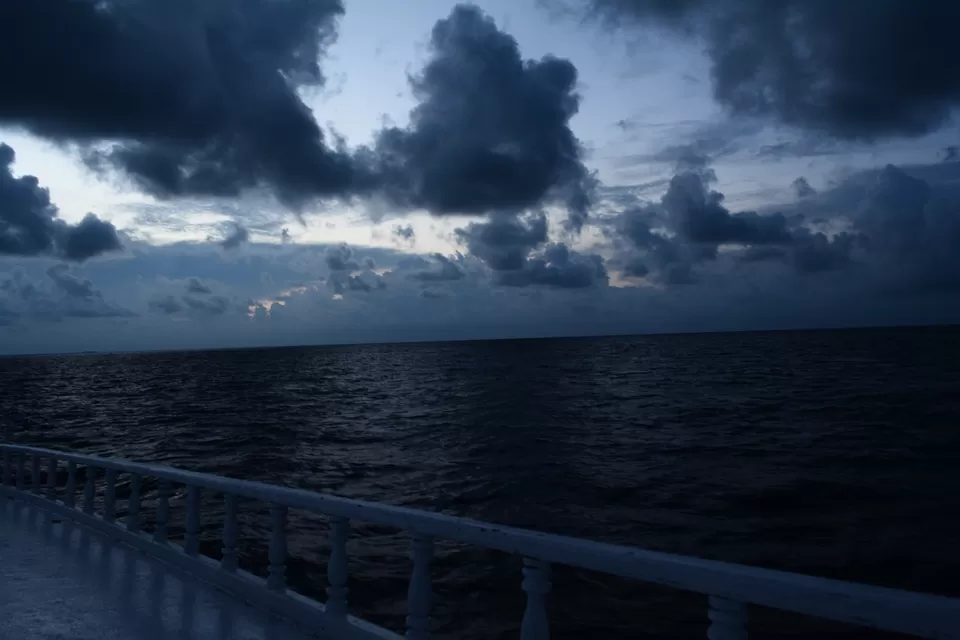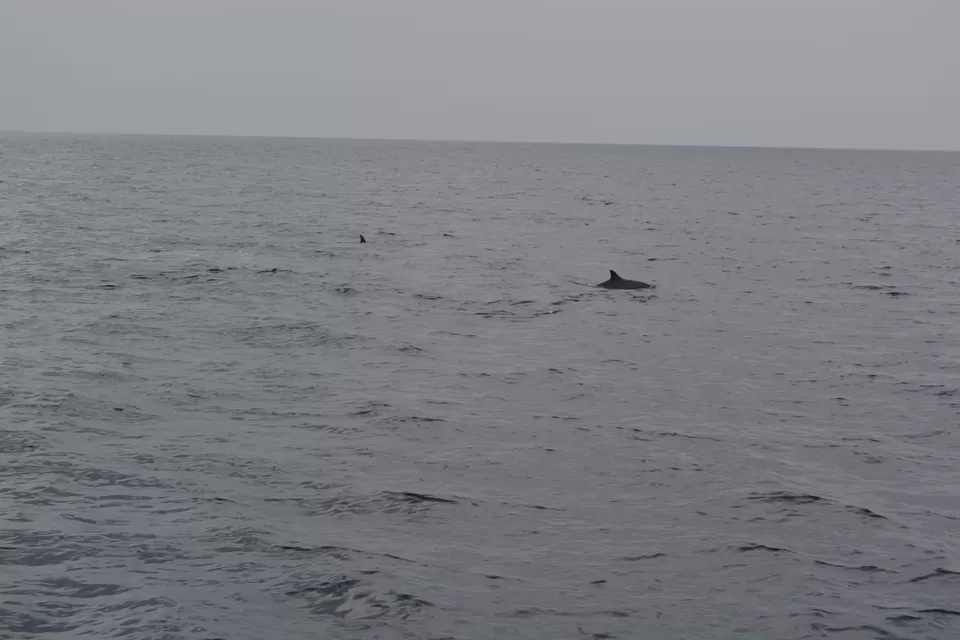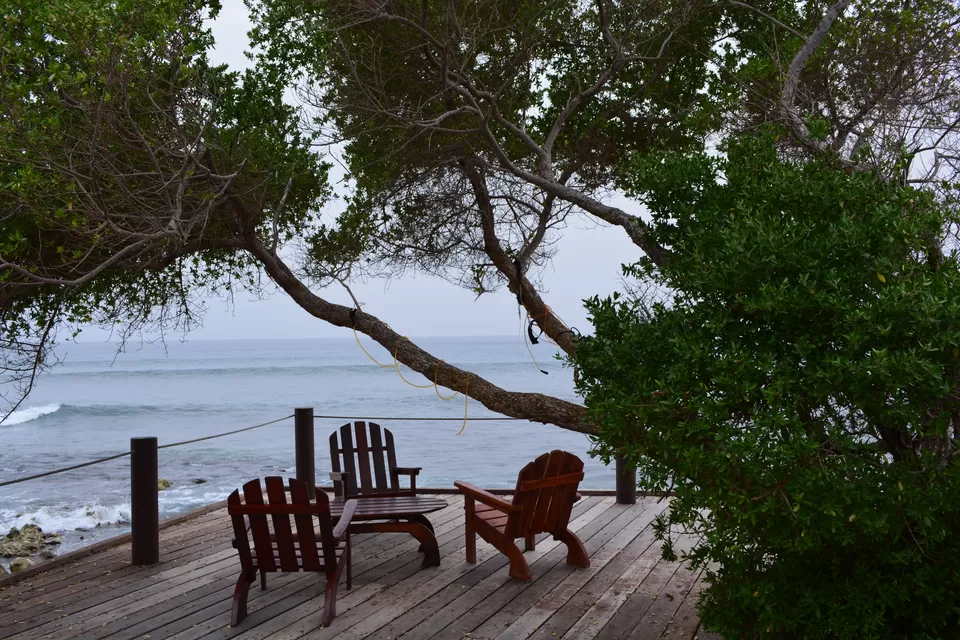 Day 4:
On the morning of day 4 we left for other island i.e. Adaaran Prestige Vadoo by speed boat. This is famous for its Water villas and Bio-luminescence phenomenon. After reaching there we felt like our vacation is getting more & more beautiful. We booked sunset villas ,can't express in words... What a view from our villa! There was small glass portion on floor where you can sit and watch fishes down there.
Again after check-in we started exploring Vadoo island, they have beautifully maintained garden,pool area and bar area from where you can watch sting rays and also mini sharks.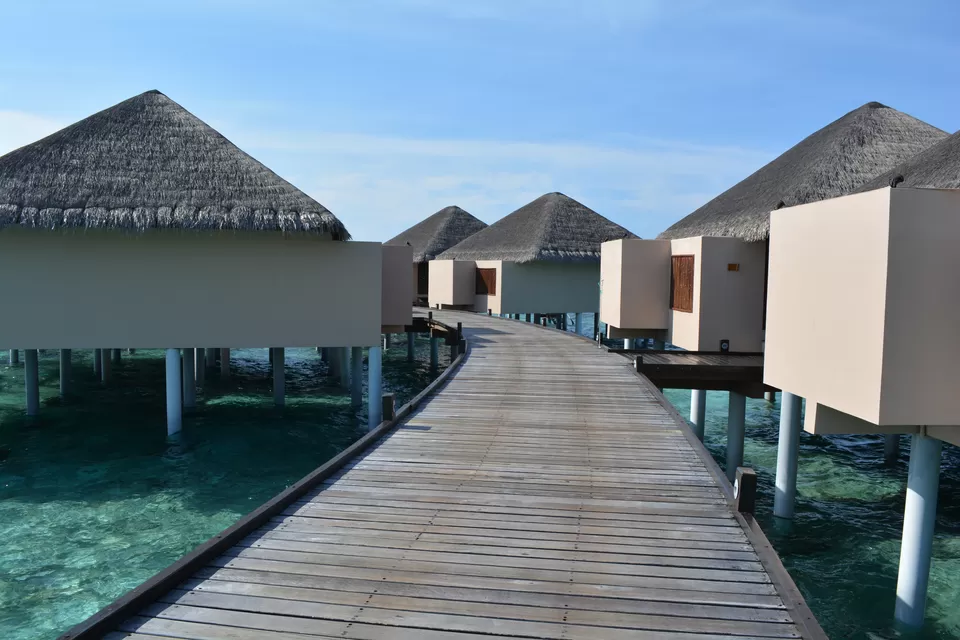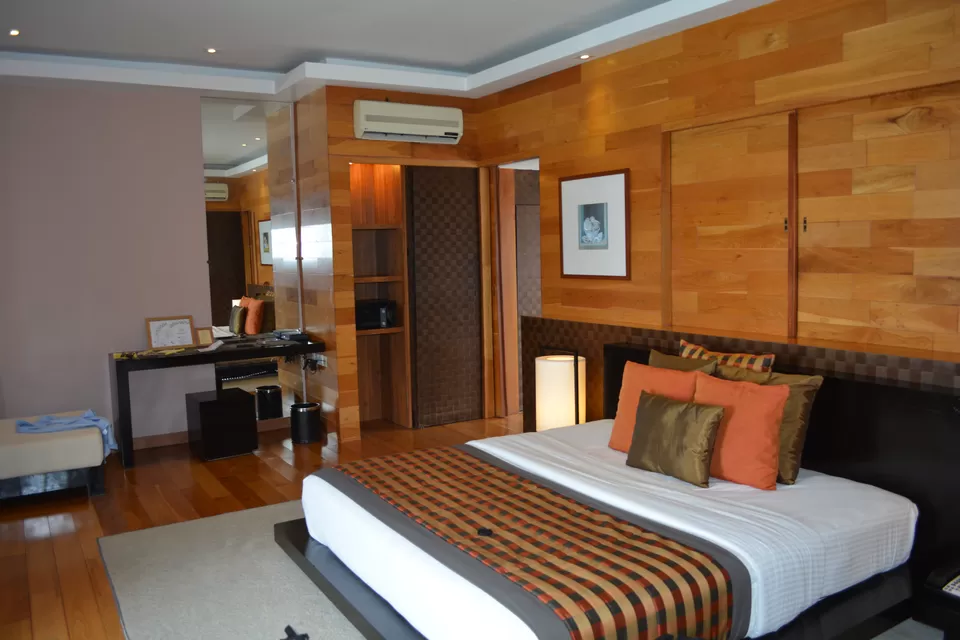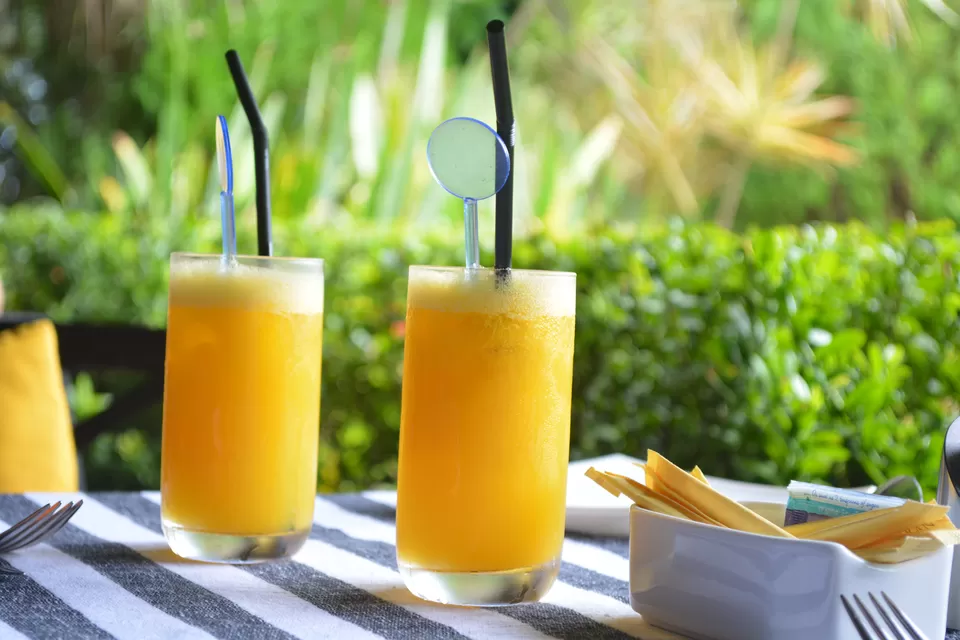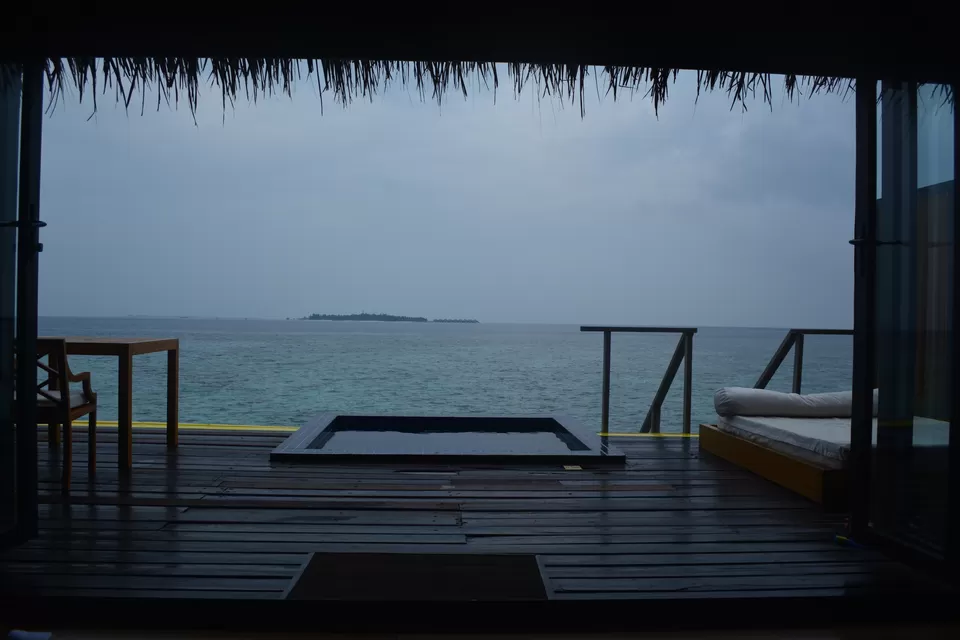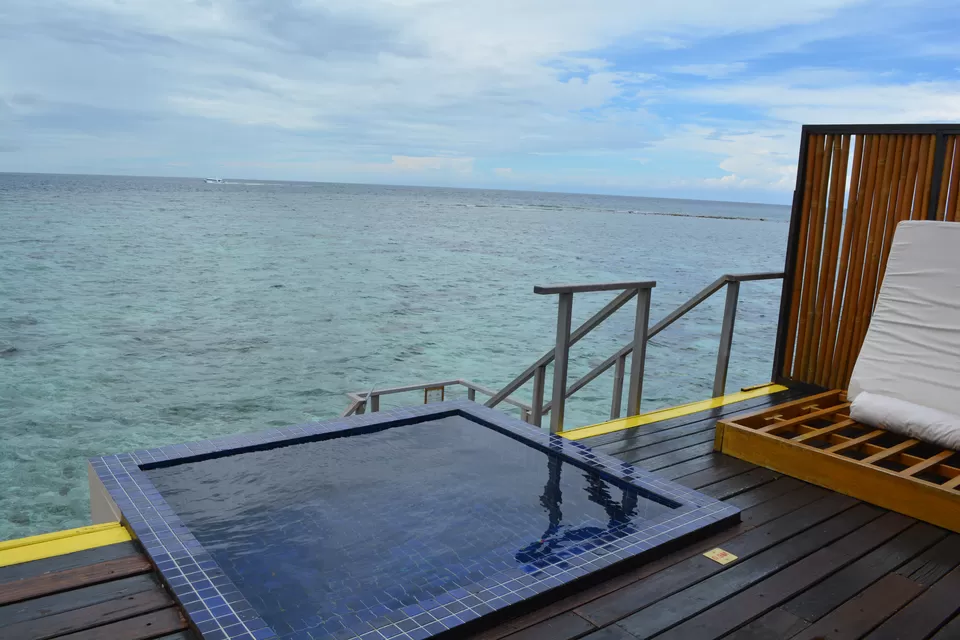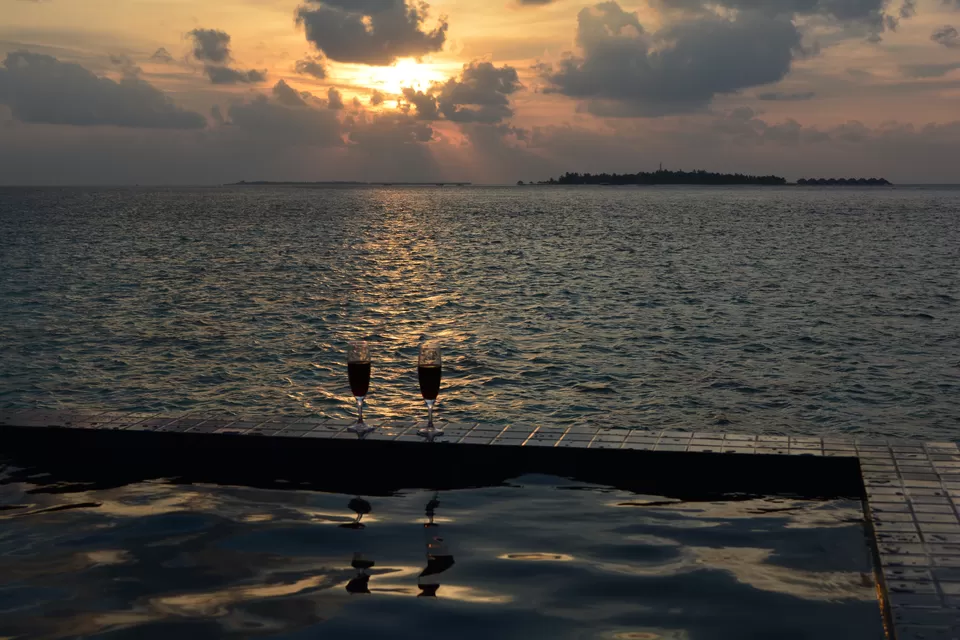 Day 5:
On island itself you can do lot of activities like scuba diving,parasailing etc. Apart from our favorite time pass i.e. snorkeling we did scuba too. Scuba was something for which I was most scared of as i didn't know swimming, but somehow gathered my courage and just dived in. It was totally different.After scuba we went for couple massage session which was so relaxing that it just killed away all our tiredness.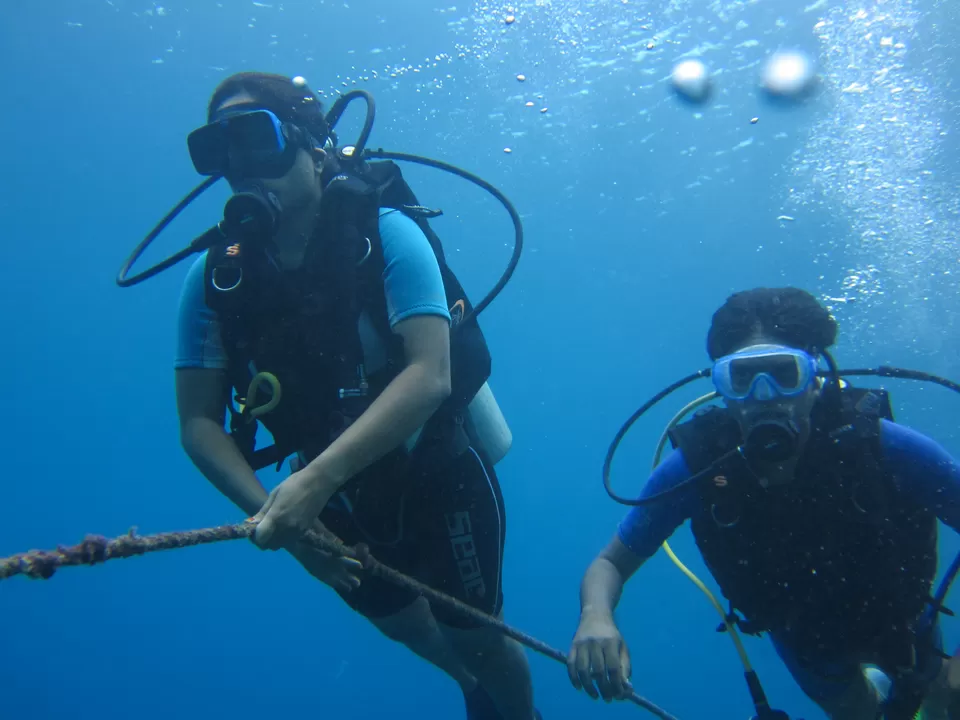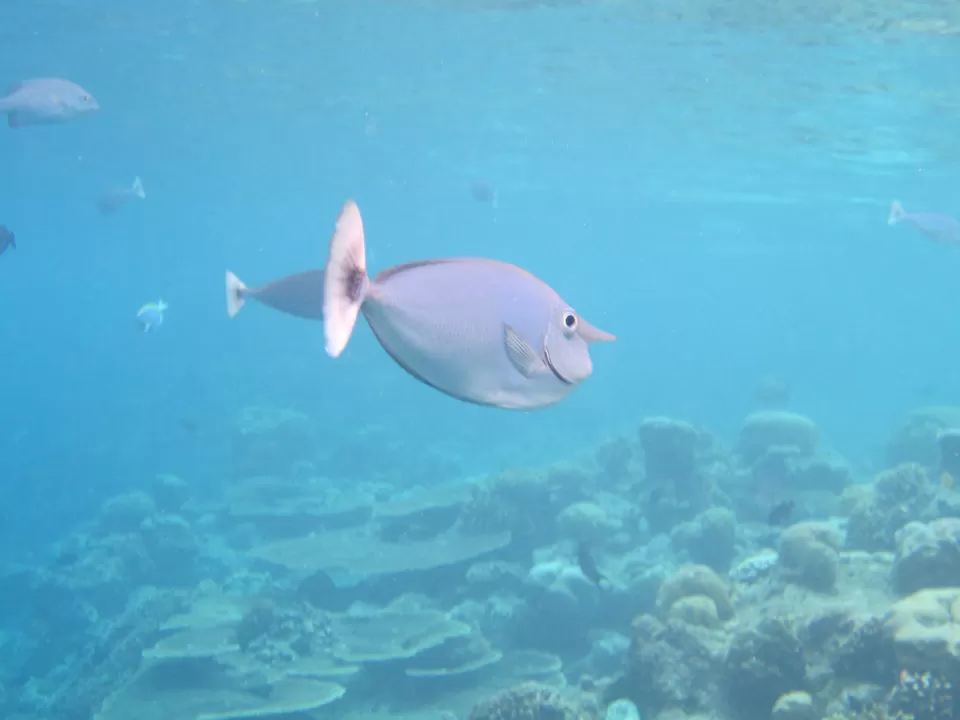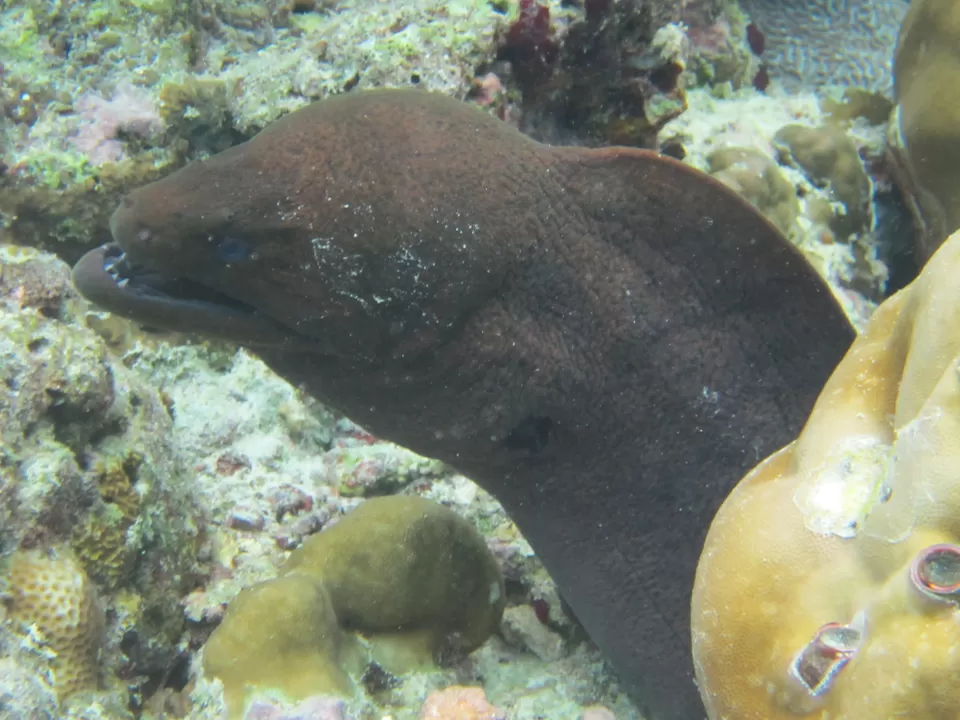 In the night while roaming around the island we saw something shining in blue color near the shores ,initially I thought are they jelly fish? but no they were very small .Later on after googling about them I came to know okay it was Bio-luminescence activity .After knowing that I felt so lucky that still tell everyone that I have seen them.. :D . We stayed there for 3 days.
Day 6: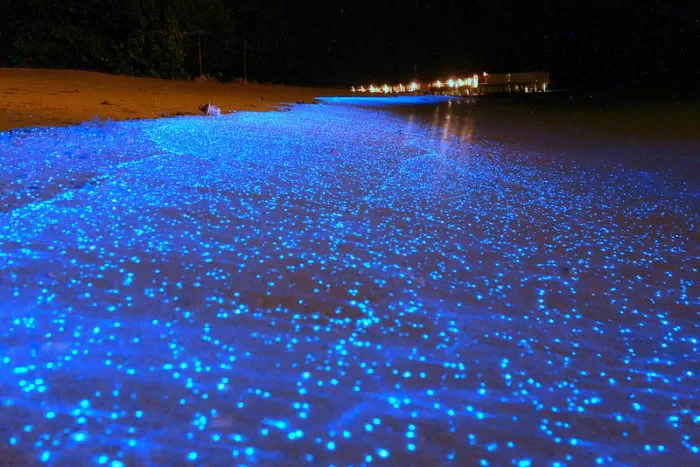 Day 7:
Left for Male on day 7 morning . We did city tour ,went museum,fish market and saw president home and office. Also bought souvenirs and left for airport by ferry from Male city in the evening . Reached Mumbai with sweet memories . No words can describe how amazing this place was.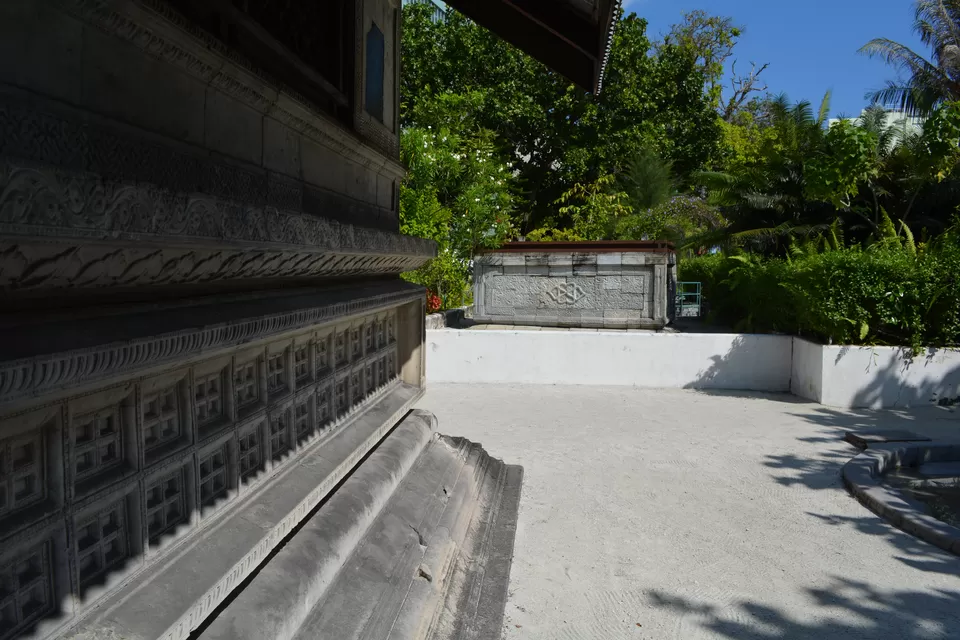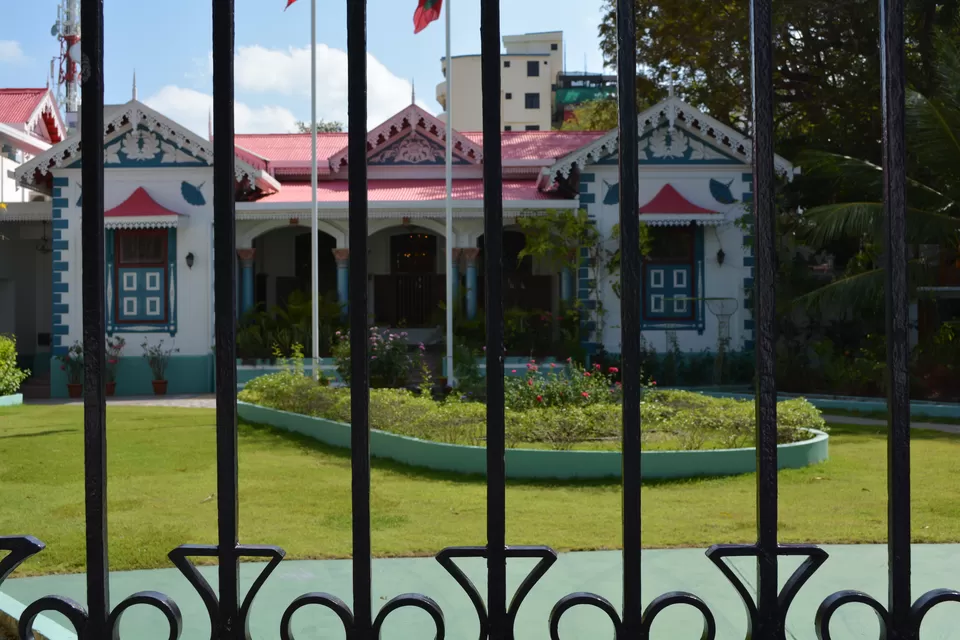 Important things to be taken care of:
1. Carry Medicine box as on hotel islands there are no medical facilities.
2. Buy water from airport as in hotels water is chargeable and quiet expensive apart from complimentary ones
3. Carry ready to eat packed foods, as meals are too expensive if you don't have meals in your package.
4. Visa on arrival is available for 30 days ,so don't worry about visa thing.
5. Best time to travel is November to March.
Happy Mooning!!!
Pic Courtesy: Catchsnap & Google
Visit us on : https://www.facebook.com/catchsnapbysonamsingh/
Frequent searches leading to this page:-
Maldives honeymoon packages all inclusive from India, Maldives honeymoon package from Kerala, Maldives honeymoon package from India, Maldives honeymoon package for 7 days, Maldives honeymoon package for 4 days, Maldives honeymoon places