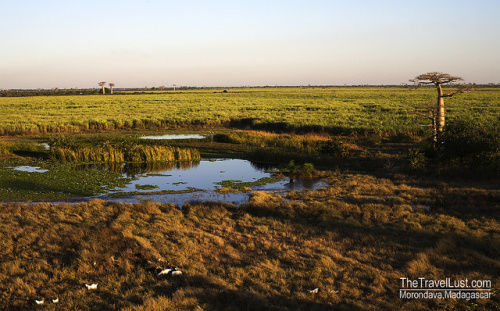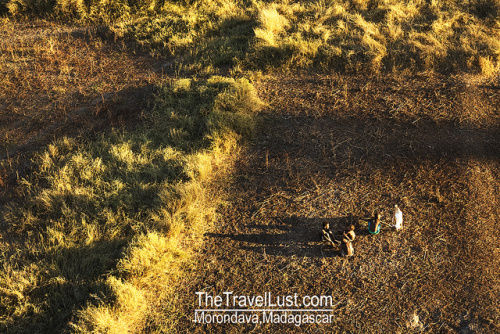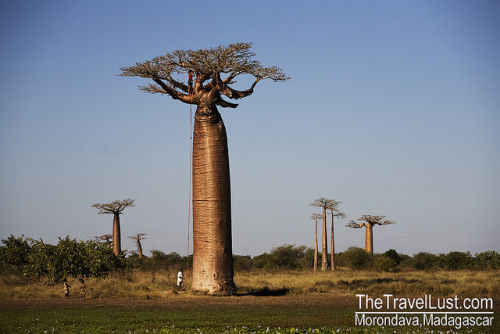 Madagascar has been on my bucket list ever since I read Douglas Adam's book 'Last Chance to see'. Most people would think Madagascar is a movie animation with cutesy animals, its one of the largest islands in the world filled with a fascinating wildlife endemic only to the island.
Part of my aim was to visit the endangered animals and trees endemic to Madagascar, Baobabs trees and the lemurs, primates that are even older than the primates in the rest of the world. Because of Madagascar isolation and its breaking off from Gondwanaland a few hundred million years ago, without competition with the newer primates, this set of older primates evolved into a wide range of lemurs from the strange and weird Aye Aye, the pygmy mouse lemur, the ringtail lemur made famous by the animated movie.
This has been a great experience and my first encounter with such beautiful animals up close. I'm bitten with exploring more wild life and have finally completed my long awaited journey to this amazing country. I climbed up a 5 storey high Baobab tree, saw the elusive Aye Aye, photographed the Zebu market, met the gorgeous locals.
Most Madagascans are so poor that even throw away plastic PET bottles and containers are so precious, many I met in the south were asking for them. In most places I visited, infrastructure is sorely lacking, there is no sustainable energy grid and the roads are so bad that travel between different places could take much longer than we are use to. A 100km road take at least 3-4 hours of travel.
This country is changing rapidly, unfortunately not for the better, environmentally most of the land are being destroyed. A tough fight between the endemic wildlife and the growing human population. There are plenty of wild life conservation organisations but none that help the growing population, most are struggling to survive. Besides the basic education of wildlife conservation, there must be an effective assistance for the human population economically. Water source is limited and land is much needed for agriculture. A tough balance to feed the poor population and to keep the endangered wildlife in tact. Two third of the country have already been destroyed, exploited by mining, wood and other natural resources, only 10% of the original rainforest in the island have remained and converted to national parks.
The people of Madagascar are both warm and friendly and the environment vastly different area to area. Antannarivo the capital is more like some french town filled with colonial architecture and cobblestone streets, Tulear right at the Tropic of Capricorn feels more like a dry drought ridden dusty town, Moroansetra feels more tropical carribean rainforest. From the cool highlands, to spiny desolate deserts to wet tropical rainforest, this big island has so many contrasts that makes a person like me want to revisit.
Getting to Madagascar, cost and itinerary
Madagascar requires a tourist visa, but can be easily obtained at the airport via Visa on Arrival
I got mine at the Madagascar Consulate in Singapore for sg$85.
Visa
Madagascar Consulate1003, #04-24, Technopreneur Center, Bukit Merah Central Singapore 159836Tel: 62231316
Call prior application as person in charge may not be at the officeTourist Visa given for 3 months and starts on the date of application
Application requires one passport photo, flight itinerary, passport and sg$85, processing time 1-2 day. My visa was given on spot without the additional sg$50 for same day processing. The office was closed the next day for some official matters. Yippee for me.
International flightS: Flights were booked via Air Madagascar local agent in Singapore. International flight transfers via Bangkok, a short 1 hour stopover in La Reunion to Antananarivo, Madagascar.
WORLD EXPRESS114 Middle Road #05-01 Singapore 188971, Tel (65) 6336 3877
Domestic Flights: Air Madagascar has the monopoly within Madagascar, so flights can get expensive. Best to pre-book all your domestic flights when making your international flight. 50% discount is given if you have a international flight ticket and quoted in US dollars instead of Euros if you book in Madagascar. Due to the limited flights within the country, suggest that you book your domestic flights prior.All flights depart and return to Antananarivo, so it can be quite a hassle to waste a night or a day in Antananarivo to transfer from different cities. Domestic flights often experience delays and may take up to a whole 5-6hours just waiting about.
Flight cost: Singapore to Madagascar via Bangkok and La Reunion : sg$1650Antananarivo to Tulear : Euro $225 return (50% discount if you have Air Madagascar international flight)Antananarivo to Moroansetra : Euro$225 returnAntananarivo to Morondava : euro $220 return
Most Domestic flights were unavailable within my dates given, so I only managed my flight to Moroansetra
Total Cost
International Airtickets: sg1642.60 /Euro 963.70
Domestic Airticket : Euro 225Food : Euro 179.80 / 459800 aviary
Water : Euro 4.97 / 12700 aviary
Hotel Accommodation : Euro 148 / 378418 aviary
Land Transport + airport transfer : Euro 29.04 /74250 aviary
Private car hire for 10 days : Euro 490
Non food items : Euro 2.74 / 7000 aviary
Activities : Euro 34.22 / 87500 aviary
Other items : Euro 137.31 / 351090 aviary
Other items : Euro 60
Total expenses (exclude gifts+international airticket) : Euro 1209.44
Total spent: Euro 2173.12
Average expenses Euro$57.60/day
Average expenses for include international air ticket : Euro$100/day
At time of travel: 1 Euro = 2530 Aviary
(Note : Travel expenses shared by 2 persons, solo travel cost expense may differ)
Average Cost for travelling within Madagascar
Hotel average 20,000 aviary to 60,000 aviary per room
Food at Hotely are cheap, averages 2000 – 4000 aviary per dish consist of a meat + a large pile of rice + boiled rice water + soup.
Food at Hotels or Restaurants averages 3000 – 7000 aviary.A plate of zebu steak cost average 6000 aviary, prawn dish cost average 5000-8000 aviary, chicken/fish dish cost 4000-5000 aviary comes with vegetables or french fries
Park fees : 15,000 aviary for smaller reserves, major reserves 25,000 aviary, private reserves 5000-8000 aviary
Guide fees : 25,000 – 35,000 aviary for 4 hours circuit walk
Airport Transfers : 10,000 aviary(shared shuttle) – 30,000 aviary Taxi (Anatannarivo airport)
Public Taxi Buses :range 35000 aviary from Antisirabe to Morondava 10-12 hours3000 aviary from Tulear to Ifalty 2 hours
Transportation around Madagascar
Land transportation around Madagascar are long and awful, most would save time by flying via the only domestic airline, Air Madagascar and private planes.
Flights
A good suggestion would be to book and pay for your domestic airticket at the time of your international ticket purchase. You would receive 50% discount on the pricey domestic ticket and quoted in US dollars instead of Euros should you buy them locally. Flights are infrequent and often fly twice or once a week, as the planes are small, they get filled up quickly especially during peak season from July – November. All the flights depart and return to Anatannarivo, the capital city which makes it a pain and a waste of a day waiting for your city to city air transfers.
Vehicles
Best to hire a private 4×4 jeep to drive around the various places. The road conditions are so bad that a short 100km could take at least 3-4 hours. Highways and major roads are old pothole ridden and often left to break down. Private car hires are expensive and it cost me Euro700 for a 10 + 2 day trip return from Anatannarivo to Tulear return. As I only rented a regular car, was not able to visit most of the other places and reserves due to the non-existent roads accessible only via a 4×4 wheel vehicle. From Anantannarivo/Antsirabe to Morodava cost Euro$300 (bargained down to Euro$275). Private car hires are easily available in your hotels as most have tie up with travel agents.
Public taxi buses are cheap with average of 20,000 – 40,000 aviary (8 euros – 16euros) for a 12-15 hour ride 400-500km distance. Its a tough ride and often jam packed with people and goods piled up high in the roofs.
Aside from taxi buses, zebu carts can be hired for short distances of less than 20km, extremely slow but effective if you like the scenic view and meeting the locals.