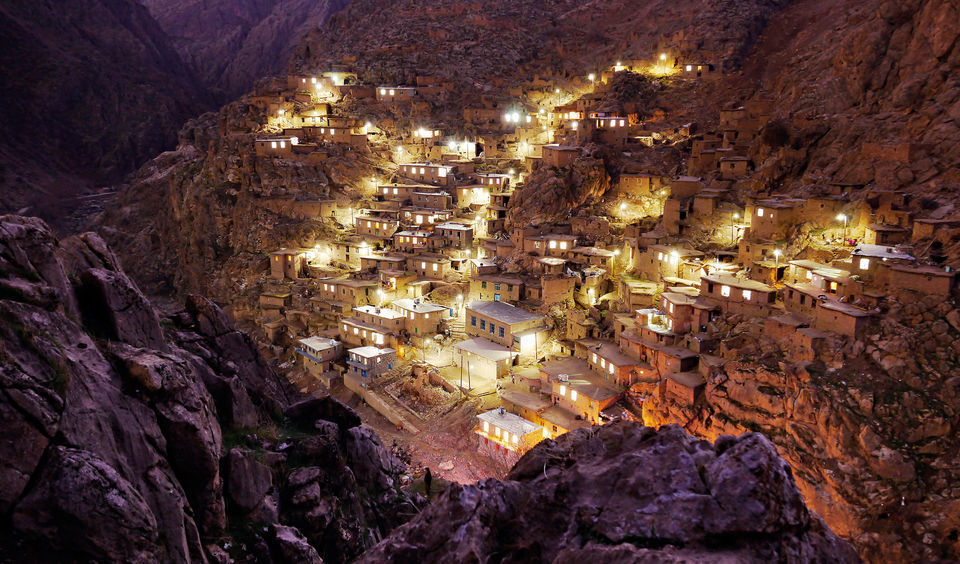 Europe, Australia, South East Asia or New Zealand, if this sounds like the holiday list of almost everywhere that you or your friends have travelled to for your last few vacations, then it is time you gave a twist to traditional vacation plans. Known as emerging or recovery destinations, they are thankfully not yet overcrowded with tourists, yet are sure to fascinate you.
Although they may seem like a bit out of your comfort zone, travelling to these locations is perfect for the wanderer in you. Here is a list of 5 top destinations for you to ditch the cliché and explore for your next trip.
Iran
This beautiful Islamic country which was considered to be one of the most dangerous places to visit in the world by many is actually one of the most upcoming destinations on the tourist map. Although it is known for it's mosques and religious attractions, post the nuclear deal, tourism has seen a huge boost in this country. It's architecture and art works are some of the best in the world and will leave you awestruck with the detailing. Tehran is known for it's lively markets and museums. Although, they do have certain laws which you have to abide by, it is a country worth putting on your bucket list.
Flights: You can fly to Tehran or Shiraz airport with flights from New Delhi and other major cities starting Rs. 22,000 onwards for a return journey via Dubai.
Visa: A one-week Visa on Arrival for Tourist purpose can be issued to Indian citizens at the Imam Khomeini (RA), Mehrabad, Mashhad, Shiraz, and Tabriz Airports.
Kyrgyzstan
With a majority of the country being covered in unexplored mountains, it is the perfect destination for trekking and adventure activities. However, it isn't an option only to be considered for the adventure enthusiasts. Whether it's experiencing a culinary delight with their traditional farm fresh food or exploring the canyons, it is a destination for all. While you are there, don't hesitate to accept an invite from some of the most hospitable people in the world for a cup of tea or visit the famous 2000-year-old, Osh Jayma Bazaar for checking lanes filled with spiced and dried fruits. Some of the must do experiences here are staying in a traditional Yurt and experiencing the nomadic traditions by interacting with the locals through their homestays which are extremely popular here.
Flights: Bishek Airport is the main airport of Kyrgyzstan. Return flights start from Rs. 21,505 onwards from New Delhi and other major airports.
Visa: Kyrgyzstan offers e-visa to Indians citizens.
Oman
Often ignored for it's popular counterparts in the Middle East, Oman is breathtakingly beautiful. With an endless stretch of the desert and luxurious resorts catering to your every whim and fancy right in the middle of it, you can choose between backpacking or taking a luxury vacation while on your visit here. Whether it's the famous Grand Mosque in Muscat or the Wadis, it has an abundance of must see and natural resources. While it may come as a surprise for many, despite being a desert, with a 2000-km. coastline, it is also the perfect place for an underwater diving experience with an opportunity to take a dive alongside the dolphins, whales and other species such as the hawksbill sea turtles.
Flights: Direct flights are available from Kochi and other major cities with return fares starting at just Rs. 9188
Visa: A on-arrival visa is granted to Indians for a period of 30 days with a fee of 20 Omani Rial(Rs.3694)
Philippines
Breaking all records in 2018, they recorded 7.1 million tourist arrivals despite their most popular island, Boracay being closed for a major part of the year. It doesn't come as a surprise though; as with it's endless rice fields and vibrant landscapes, it is one of the most charming places to be. With over 7000 beaches and an extremely active night life., it is a beach lover's paradise. Whether it's exploring their active volcanos or underground rivers, this popular country is the perfect alternative to your expensive beach destinations.
Flights: Direct flights to Manila starts from Rs. 15,928 for a return journey from Kochi and other major cities via Singapore, Thailand and Malaysia.
Visa: No visa is required for Indian nationals for a trip upto 21 days with a valid USA,UK, Japanese, Schengen,Australian, Canadian and Singapore visa. For the rest it can be obtained by holding valid return tickets and an existing passport. You need to apply for a visa at the Embassy in New Delhi.
Taiwan
Located in East Asia and surrounded by the beautiful neighbouring countries of China, Japan and Philippines on each side, it is blessed with the best of all topographies. With crisscross mountain trails, amazing underwater corals and a culturally rich heritage, this stands out as a destination not to be missed. A perfect blend of modern and traditional values, this beautiful country is visited by many especially during the famous Taiwan Lantern Festival which lights up the skies with thousands of small lanterns.
Flights: You can take a flight from Kochi to Taiwan via Singapore, Thailand or Malaysia with return fares starting at Rs. 19,063.
Visa: Indian Nationals can now travel to Taiwan with a free visa which needs to be applied online.
Share your experiences with the travel community. Write about it on Tripoto.
Check out videos and more on Tripoto's YouTube page!