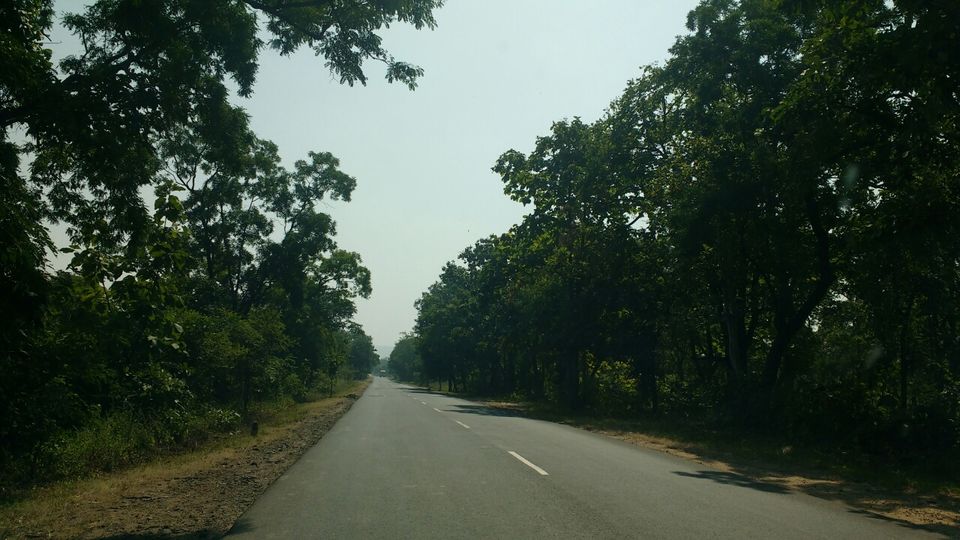 They say "You attract what you desire". Yes they say it right.
So here I am, a crazy travel enthusiast with a crazier love for mountains. So it's like you say about any place and I'll find whether you have mountain there (well such is my craziness :p) We were planning a trip to Madhya Pradesh and naturally the first thing was to find if there's a hill station there and woah then I came to know about Pachmarhi.
So here I start about the 2 days trip to this Satpura ki Rani (as the locals call it)!
Pachmarhi, the cantonment of British Raj, lies at a height of 1100 ft above the sea level. At a distance of about 200 kms from Bhopal it's a perfect place for a refreshing weekend in the lap of Satpura Range. The place boasts of some amazing waterfalls and not to mention the mountains. ❤
We started around 8.30 AM from Bhopal and it takes around 5 hours to reach Pachmarhi. There's 16 kms of Ghat climbing as we approached Pachmarhi and then started beautiful view of Satpura mountain range.
As we reached the main Pachmarhi hills we encountered a complete silent place and we had this feeling that we are the only crazy people to visit this place :o
Well keeping that thought aside we checked into our hotel and found a good restaurant for our lunch. Finishing the lunch, resting for sometime, when we were out around 5.30 pm we saw these jeeps approaching with all a troop of 5-6 people in them and then we realised that they had been to the day tour to all the forest reserve sights and other places of Pachmarhi.
Now the main locations of Pachmarhi can be travelled only by the jeeps that are permitted by the forest reserves, we were left with only a Military campus garden nearby, so we went there.
Returning from there, we went to the shops to see what souvenir can be taken from here and we found some beautiful marble statues and other stuff like pen holders, agarbatti stands etc.
Talking about the restaurants, if you are delighted by non vegetarian food then you should definitely go to Bombay Hotel, which is the best place for non veg (remember to go on time because their stock gets over soon and you may have to return with an empty tummy ).
For the vegetarians out there, you have plenty of options but the best one I found is Dine Inn which has a decent ambience.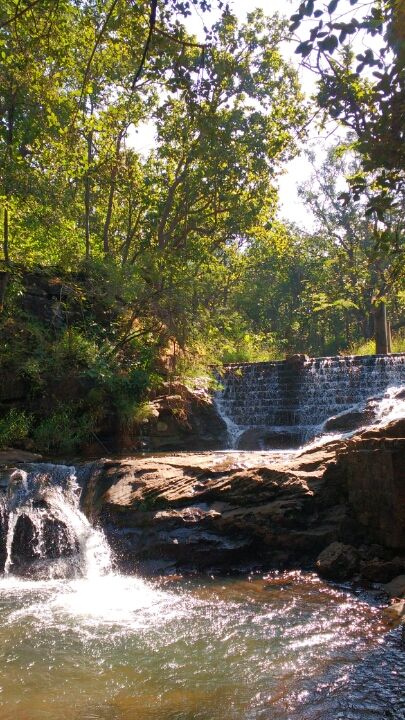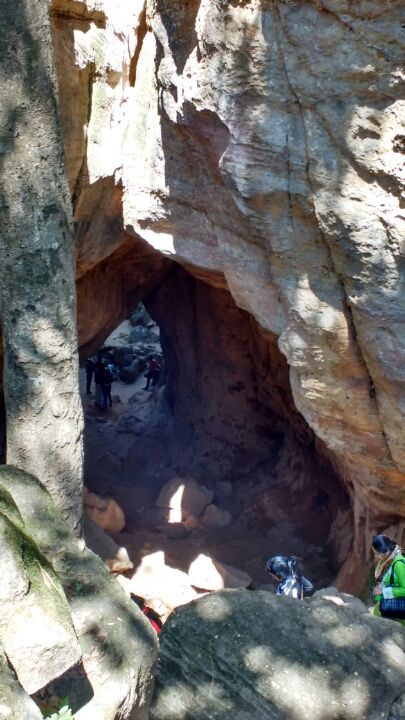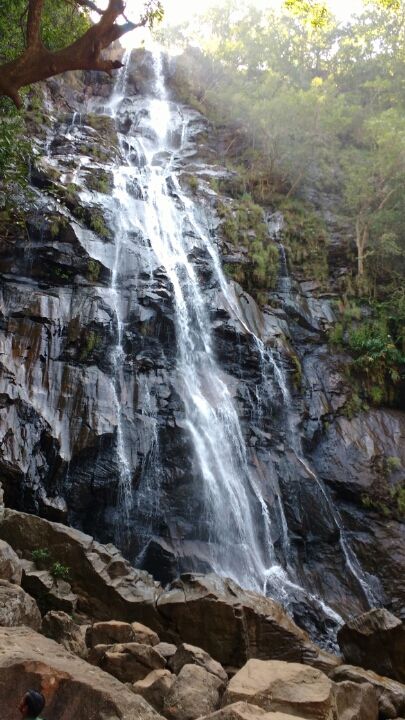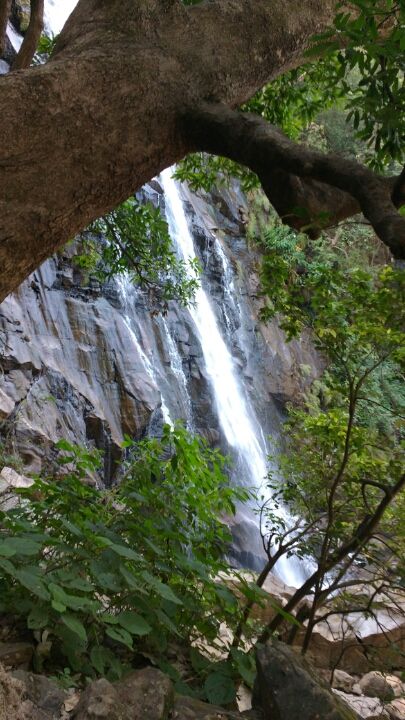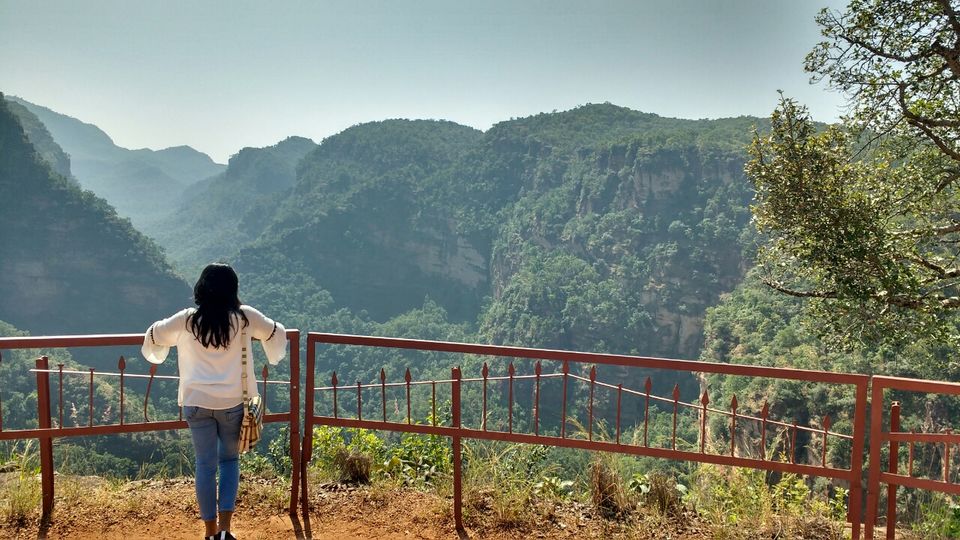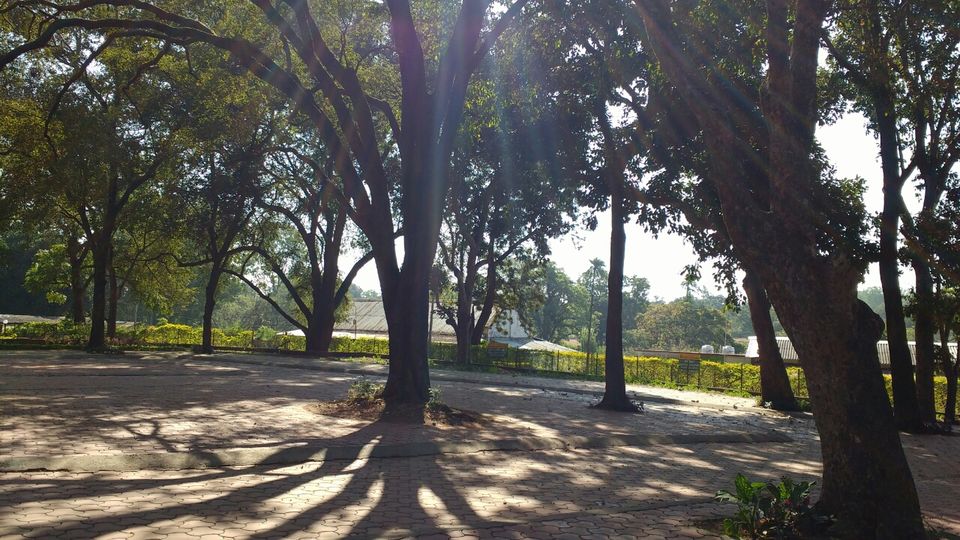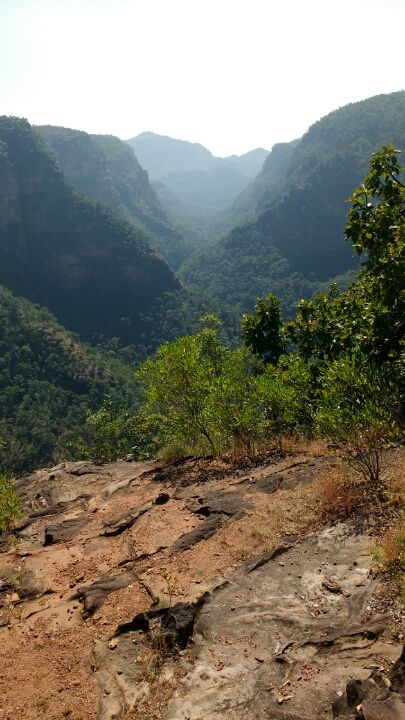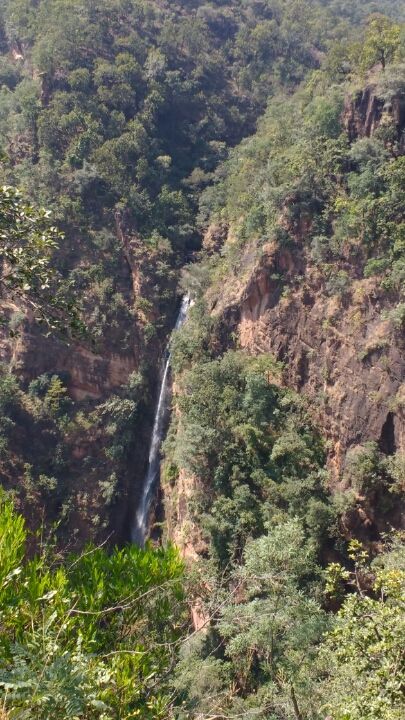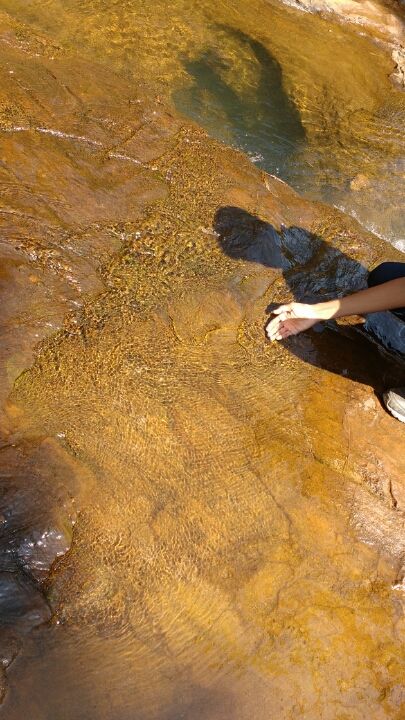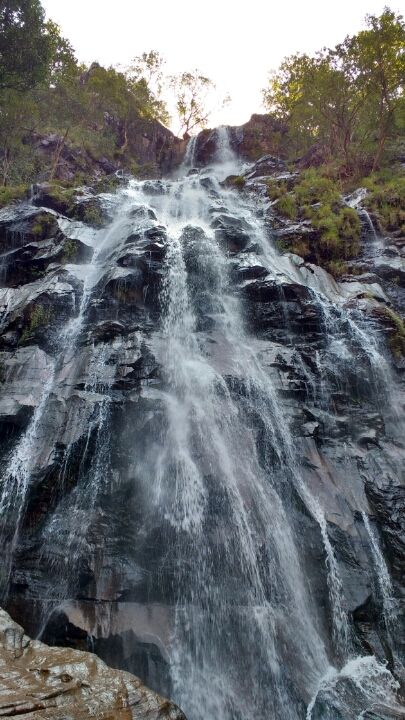 This is the main day of Pachmarhi.
bg up in a hill station is always a nice feeling because of the beautiful view and the crisp air blowing, Pachmarhi having a slight British touch, makes it even more beautiful.
Getting ready, we grabbed a quick breakfast and headed for a day trip in a jeep.
• The first spot for our trip was Bee falls which is the best waterfall in Pachmarhi having a spectacular view! It's a 500m trek inside the forest to the spot of the actual waterfall and when you actually reach there you'll be in a complete awe ! ????
Pachmarhi receives its daily water supply from this place.
• The next spot was Reechgarh
For all those Geography lovers (and others too ;p ) this is cave which was formed geographically by the collision of two mountains!
The cave holds importance because of this and another worth mention is the 2001 Sharukh-Kareena starrer, Asoka was shot here. The guide will even tell the cave where Kareena hid her brother..haha
Outside the cave there's eco point, for all those who want to listen to their voice ;)
• Next we went to an adventure sports area where there are Paragliding,ziplining, bungee jumping and ATV rides.
For all those first time adventure triers, here's an amazing opportunity to overcome your fears and just do it! I say this because of the low height and yet the fun :D
• Next spot is the famous Pandav caves
This place is a roughly carved monastery built by Gautam Buddha who came to stay here. The place can be said as a smaller version of Ajanta and Ellora but the highlight is the picturesque garden in front!
• Next is the conglomeration of three amazing waterfalls. After a trek of around 1.5 kms through the serenity of forests with a variety of trees, we come across the first waterfall, the Silver fall or the Rajat Prapat. It's amazing to see the 350 ft high waterfall and accompanying it, is the mesmerising view of the Satpura range.
Going further, we come across another waterfall, the Apsara fall. The serenity of this place and the water flowing, sitting on the stones are amazing feelings!
Time passes really quick and we arrive at our last spot.
• The last spot is Dhoopgarh. The name says it all, we get to see a breathtaking sunset from this place. Bidding the sun adieu in between the mountains is an amazing feeling in itself and with this our day trip ends!
We return to the main Pachmarhi market place with the memories of an amazing day. Tired, we roam for sometime, have dinner then say goodbye to the day.