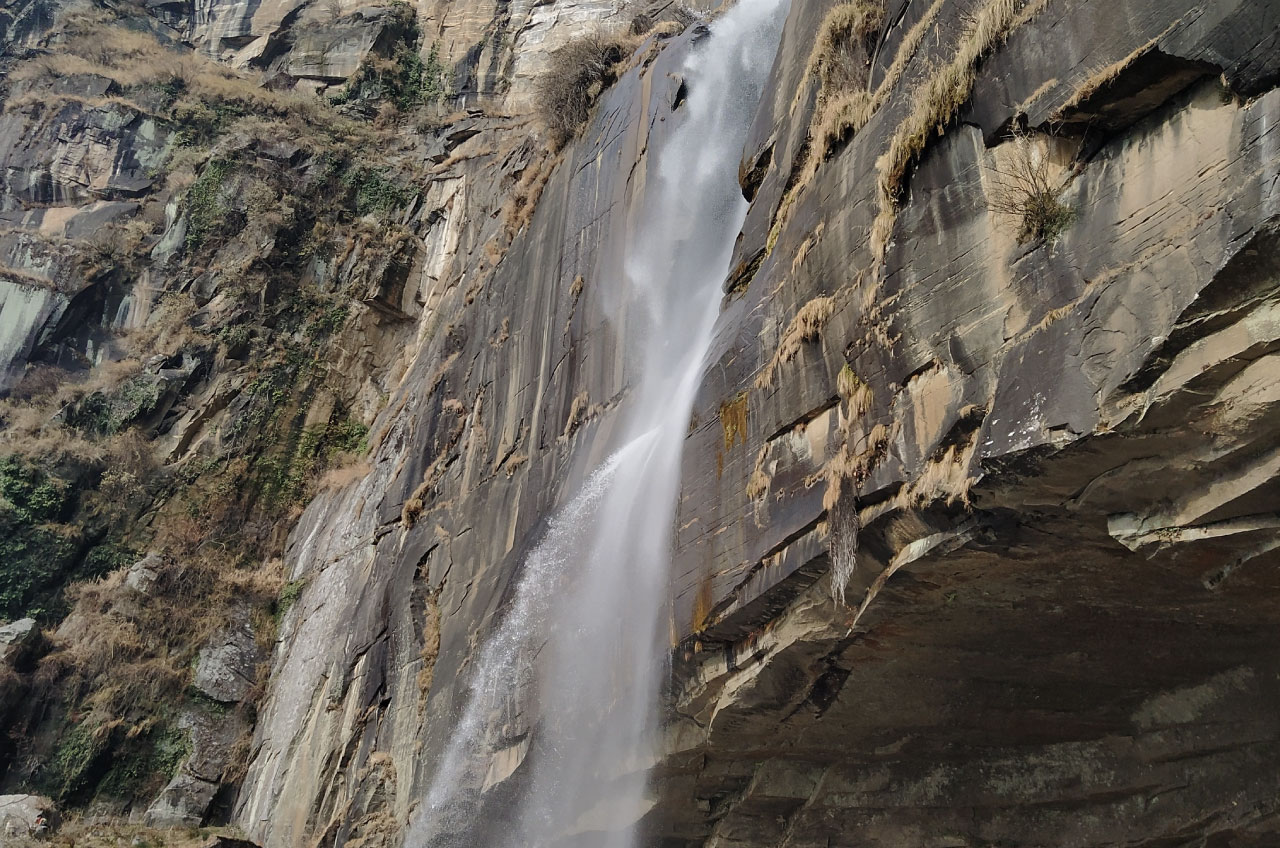 Jogini falls in Manali is a paradise for adventure seekers and backpackers. People from all over the world visit there to test their Adrenalin rush, and this is precisely what tourist looks for.

The primary attraction in Manali is Jogini Waterfall , and this is what leads up to that.

This one day trek to Jogini falls has considered as the best short Manali Trek, and the route will lead you to the beautiful apple plantations and pine tree jungles. February to May or between Septembers to November is the best time to visit Manali.

How to reach Jogini Waterfall trek
We started our trek from Vashist Temple, and it took us around 3 hours to reach the Jogini waterfall, which was approximately 7 Kms.
We first Reached Vashist Temple. Took a dip in hot water springs for a refreshing feeling Asked locals for the route En-route we found tattoo houses and yoga centers Followed the billboards And finally, we reached Jogini falls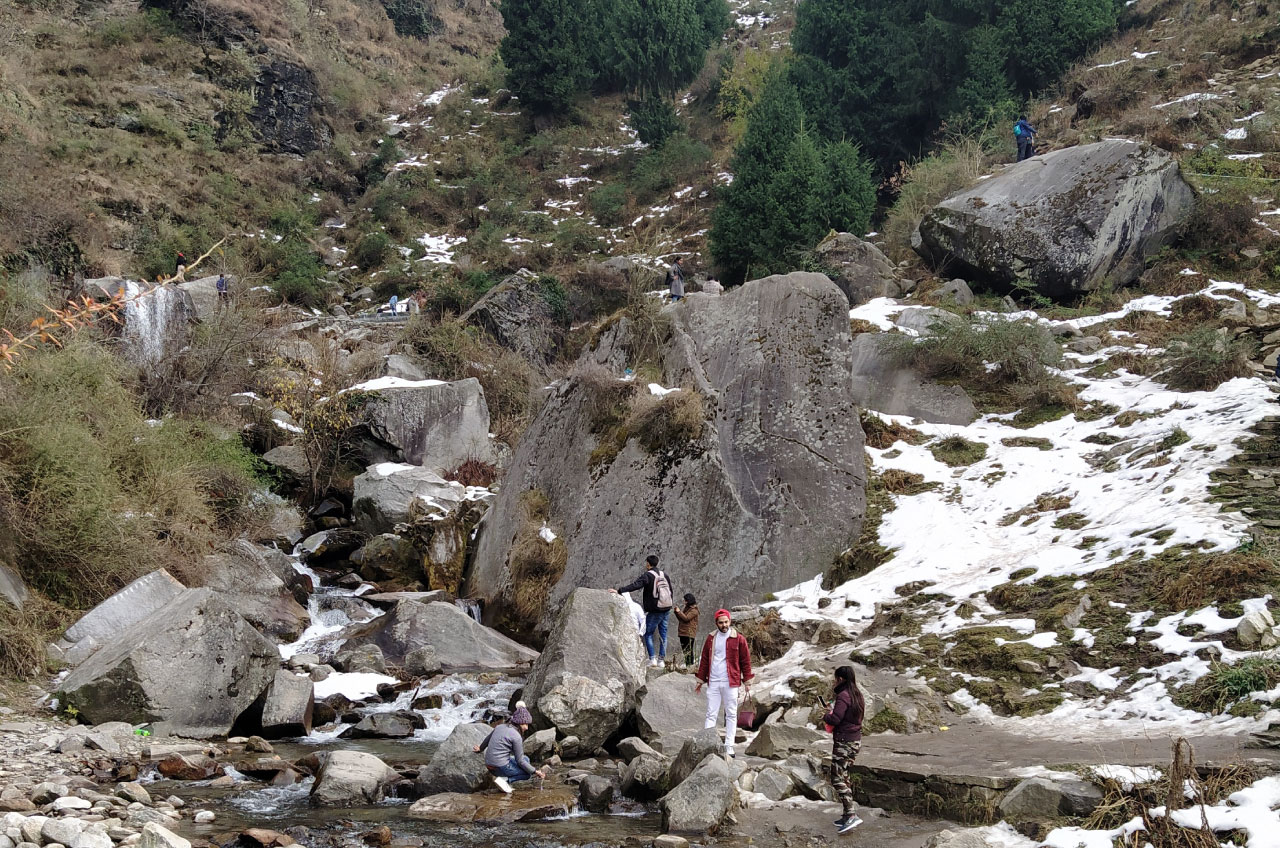 Things which we carried
Sunglasses Extra pair of clothes Camera Flashlight With Extra Batteries Comfortable hiking shoes A valid Id proof First Aid Kit Basic Medications
To reach the top point of the Jogini waterfall trek, we had to climb the slippery rock with the one side waterfall and another side canyon. Although it was tough and risky for us but was full of adventures experience.
Things which needs to consider for jogini waterfalls manali
Start your journey as early as possible The hike is easy till we reached the base of the jogini falls after that till the pinnacle of the falls is a little hard Always wear appropriate shoes Keep water There is only one eatery shop, so try to carry eatables with you (we brought our lunch and snacks with us) Most importantly, don't litter near waterfall
The jogini waterfall manali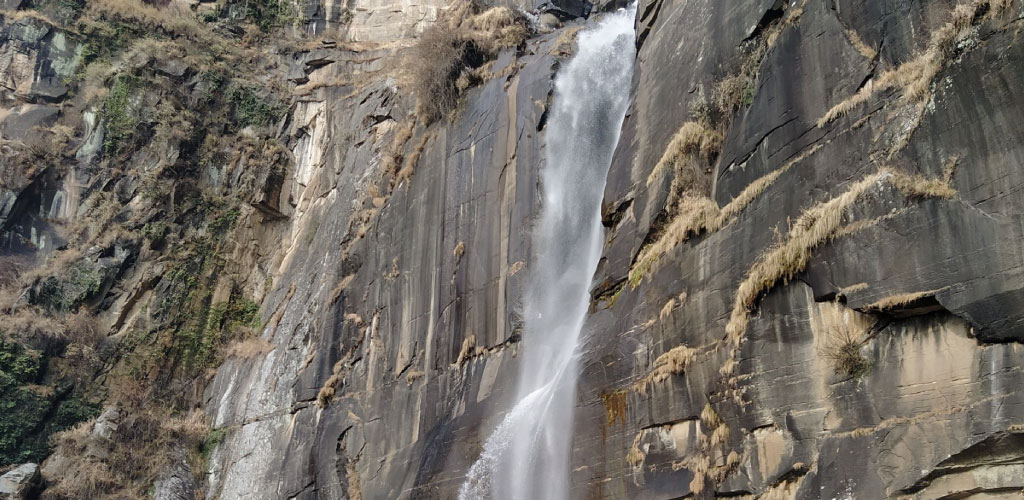 If you are a nature lover, this Jogini falls Manali is for you. Once you reach on the top, the sight of the cascading jogini waterfall will cure all the tiredness and will fill you with new energy. We spent some good time there, and of course, we enjoyed the entire journey towards our trek to Jogini falls.
So here we tried to share the complete guide for a Jogini falls Trek in Manali. However, you can contact us for more details.