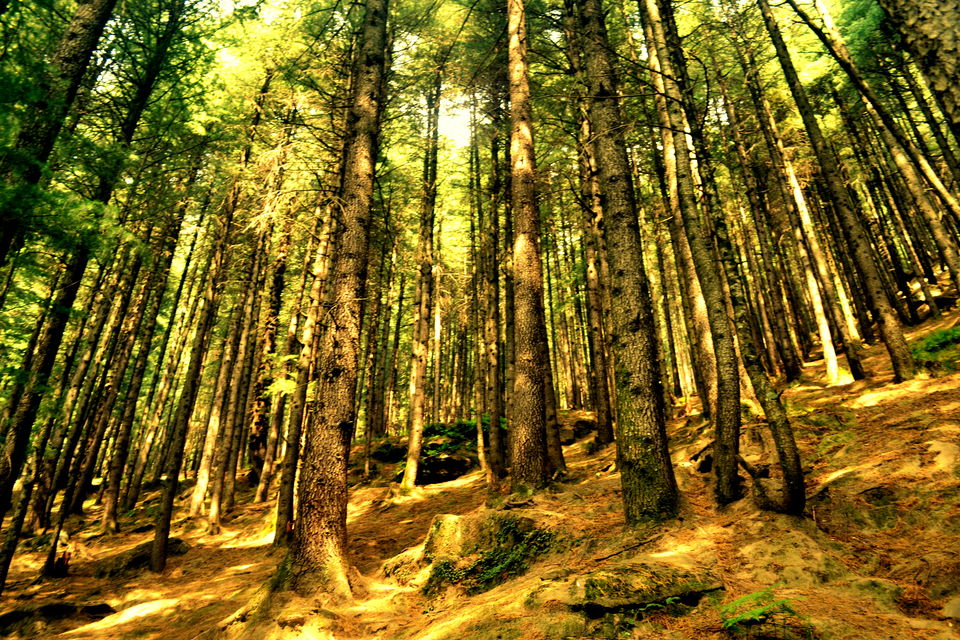 Manali is always been a backpackers paradise and a backpacking is not complete unless you have some trekking in your schedule. As Rohtang is already in my schedule, I planned to undergo the Jogini Devi waterfall trek on the same day I reached there. I had done some research about the path of the trek and a few local advices helped me to start my trekking. The trek is actually divided into two parts – one up to the waterfall (easy level) where you can find all families and the second is a bit uphill trek (moderate to difficult) that brings you very close to the point of commencement of waterfall.
The trek actually starts from Vashist temple – you can take any public auto to reach there or you can walk like me. From the Vashist temple, any local can point you the direction of the trek. The trek starts with some easy steps going through a small village with rooms on either side. You can find hidden tattoo houses and yoga centres. One can easily find red arrow marks on billboards directing towards the waterfall. As I moved forward, the houses vanished and there is alpine forest on one side and Beas river flowing with backdrop of hills on the other. You can also notice zip lining spots there.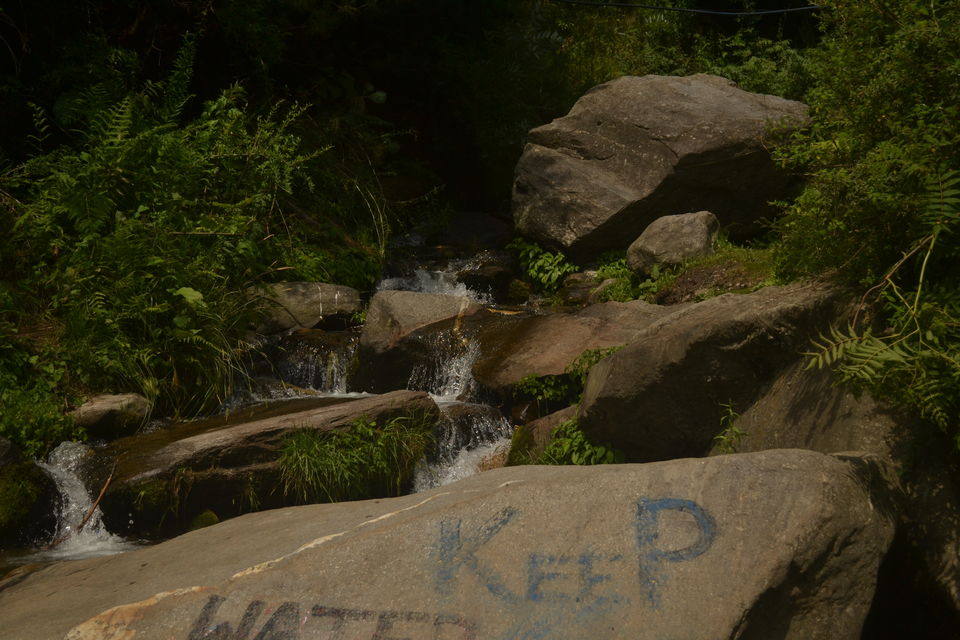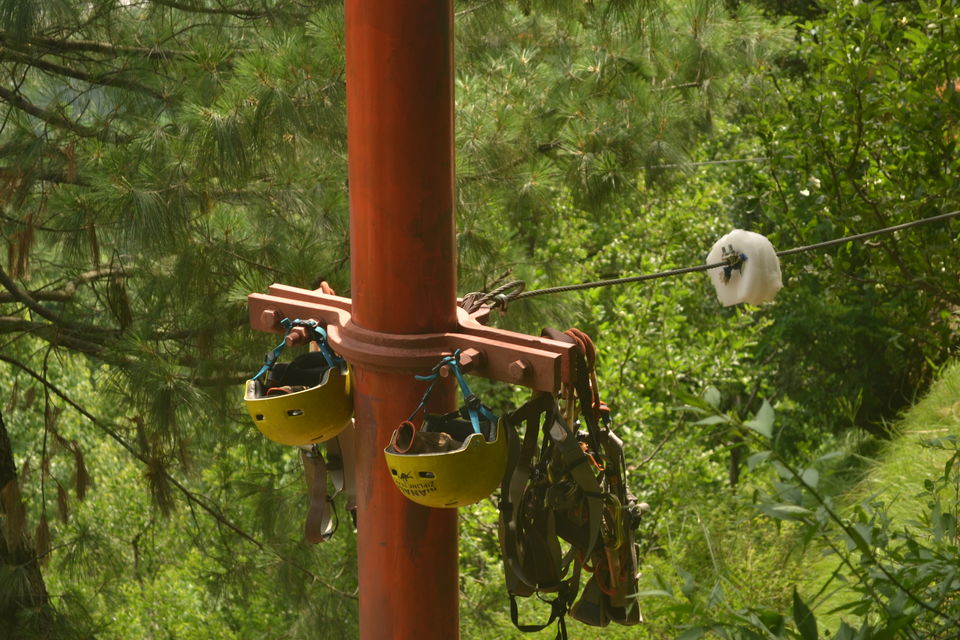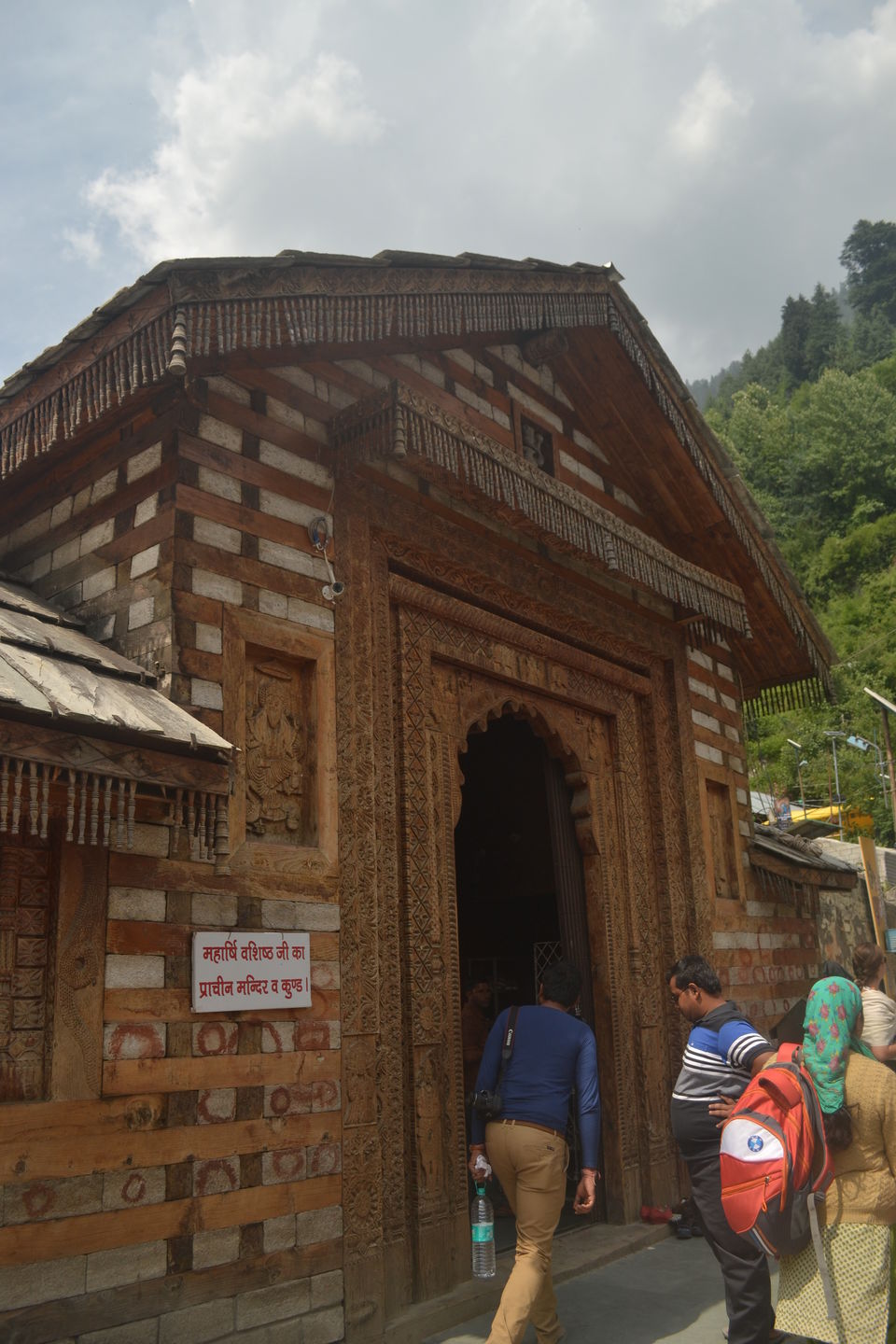 Soon after 2-3 cafes you can hear the roar of the waterfall and you can sense that you are nearing. Once you get the glimpse of the waterfall, you can see a small temple beneath. Here most of the families are taking bath and enjoying themselves. The trek from here gets a bit difficult and thus I hired a guide who told he can return within 2 hours (charged me around 250 INR).
Once I start climbing through the rocky terrain with bushes around, I found that there is no trail as I have seen previously. You have to climb rocks , balance yourself through very narrow passages with gorge on one side and of course the beautiful waterfall on another. I faced breathlessness after an hour of uphill trek and thus rested. But I started soon as I remembered I have to get down as well. After reaching close to the waterfall, one can feel the mist and the water splashing on the rocks.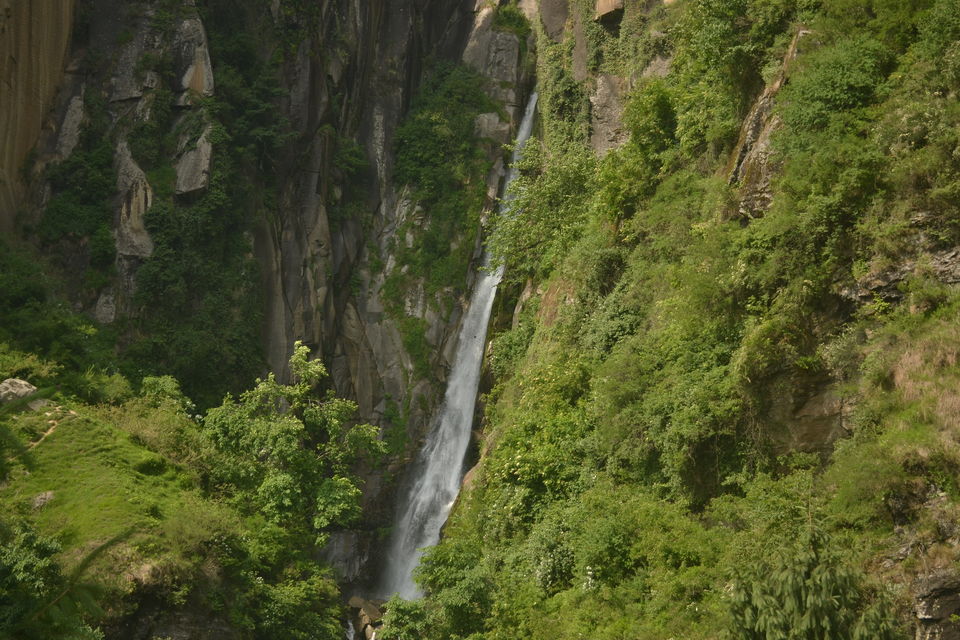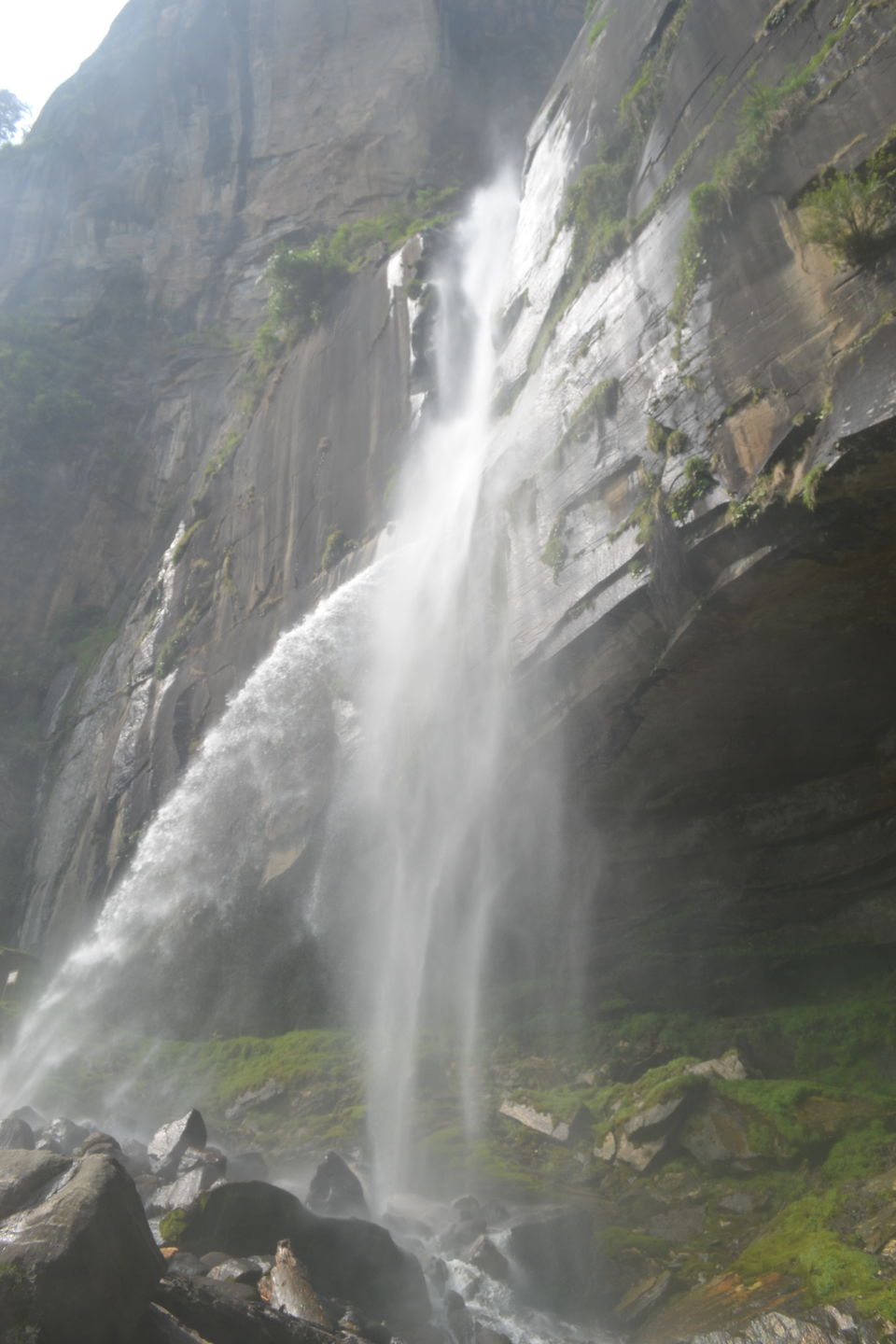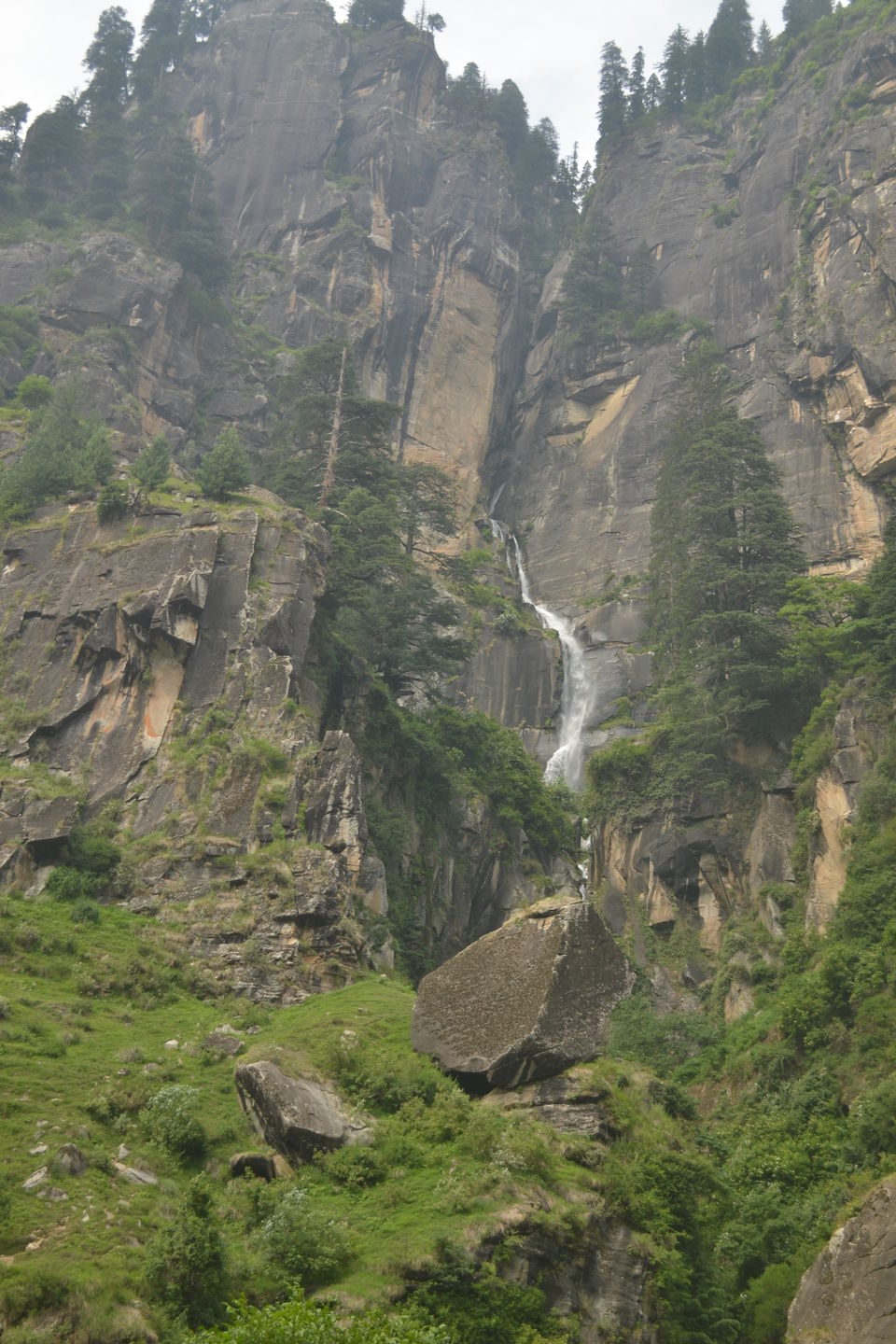 I clicked some pictures and drank the clean water and started returning back. The descend was relatively easy though you have to keep your balance otherwise you can slide down.
Frequent Searches Leading To This Page:-
Top manali tour packages for couple from delhi, top manali tour package for family, manali tour packages for 2 days, delhi to manali tour package for couple in delhi, manali trip from delhi