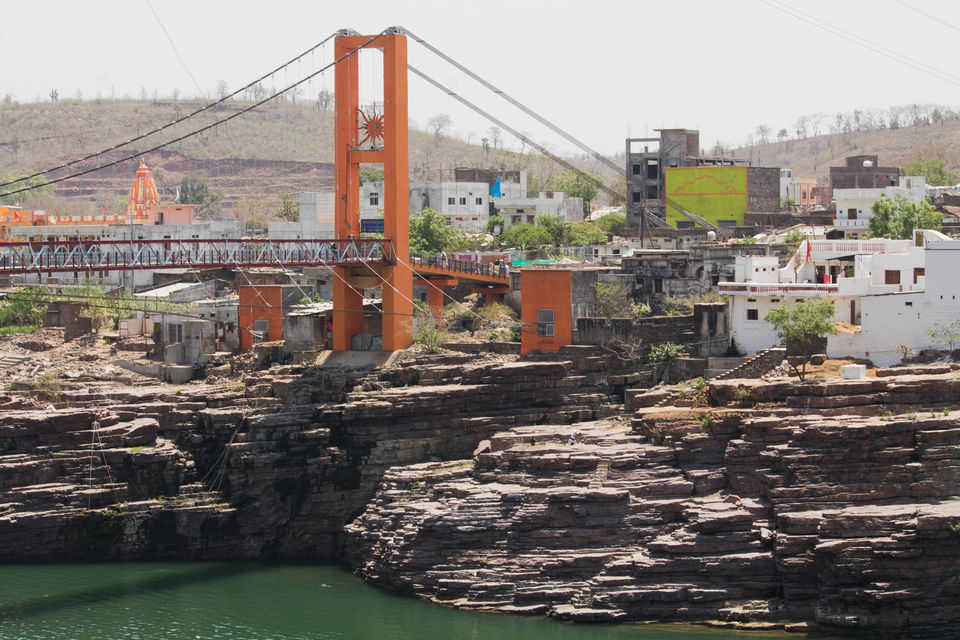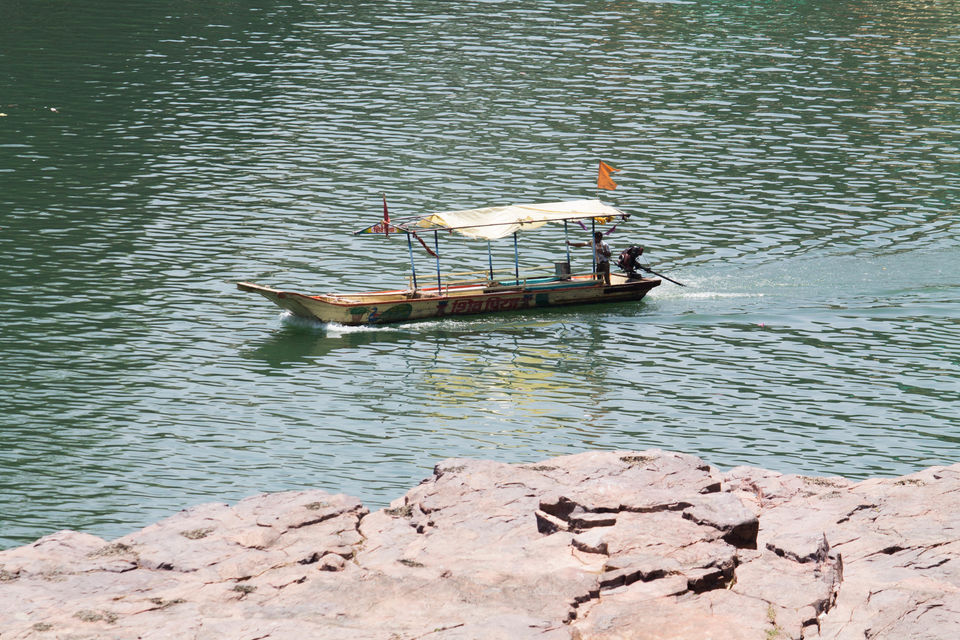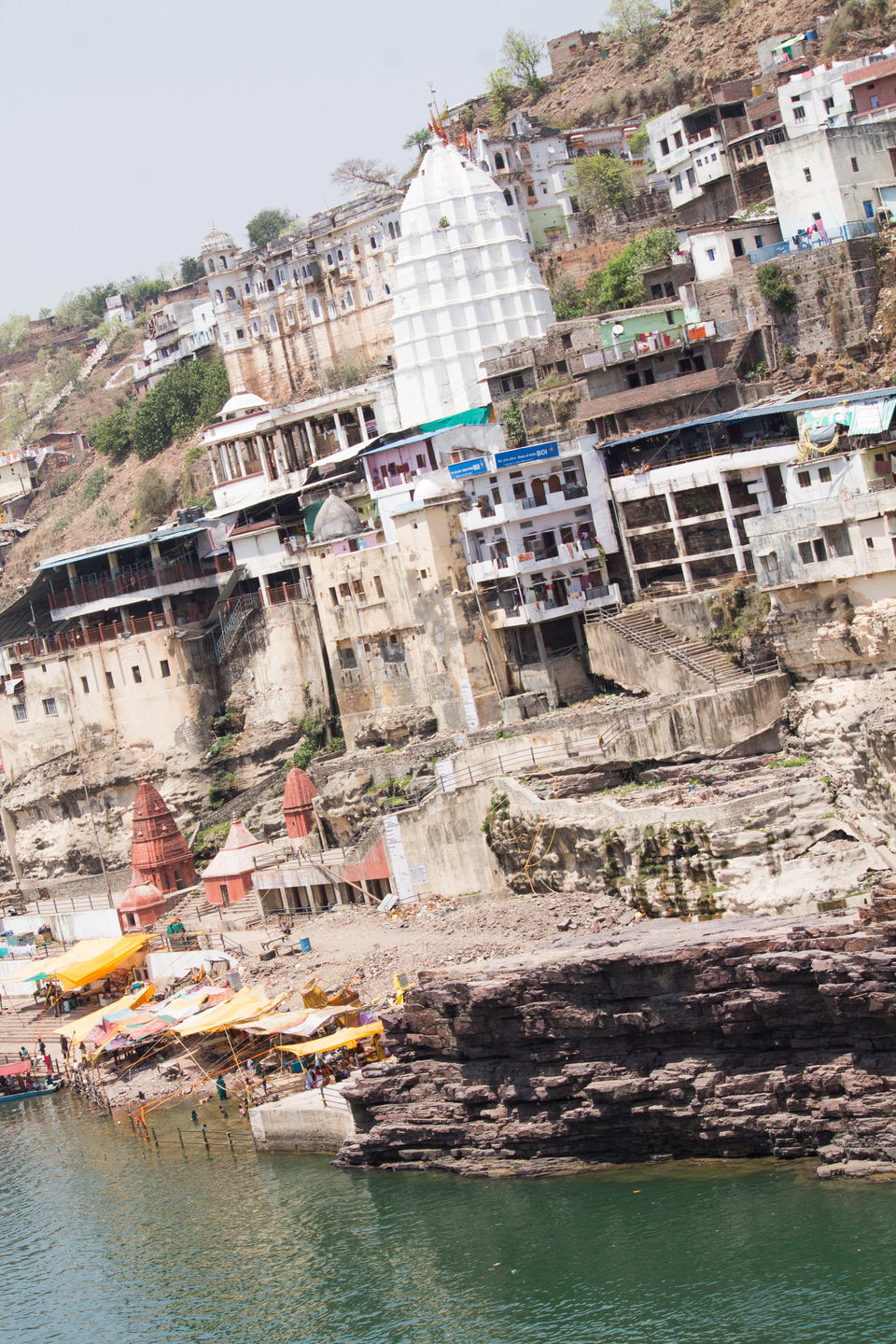 Majestic and mystic, the land of Shiva is Omkareshwar! One of the twelve jyotirlingas in India, it is situated on the banks of Narmada, Khandwa district. This small island called Mandhata or Shivpuri is believed to be in the shape of the Hindu symbol 'Om'.
Once you are in the land of Maheshwar, there is fragrance of incense and thousands of shivalingas all around. the old and the rustic city of India makes you feel you are away from the chaos of life, and you can dive in the meditative and serene ambience. The radiating energy of Shiva will pull you towards spirituality and a belief in the highest form of existence.
To reach omkareshwar, I took the shortest route, a flight from New Delhi to Indore, Spicejet 2721 which took 1hr 45 mins. New Delhi offers 6 flights to Indore everyday. And Indore is also one of the nearest stations for believers travelling in train. From there, it was a journey of an hour, covering precisely 77 kms in a acr through the dry and dense forests of Madhya Pradesh. In the scorching April sun, I walked through Lakshman Jhoola like bridge, over Narmada connecting the ordinary land to the land of supreme.
I have travelled widely and also been to many pilgrimages but never have I felt the way I did in this land of Mahadev, so hypnotic and spiritual, connecting me to the roots! The stone-architecture style has been used to design the temple and has a lofty shikhara, symbolising the axis of the world according to the Hindu mythology.The architecture and the sculptures in the vicinity of the temple reflects the age of the temple. Omkareshwar has a special place in the Hindu scriptures and is a major pilgrimage centre in the indian subcontinent.
Frequent Searches Leading To This Page:-
omkareshwar madhya pradesh india, religious places in madhya pradesh, famous religious places in madhya pradesh, religious places to visit in madhya pradesh, main religious places in madhya pradesh