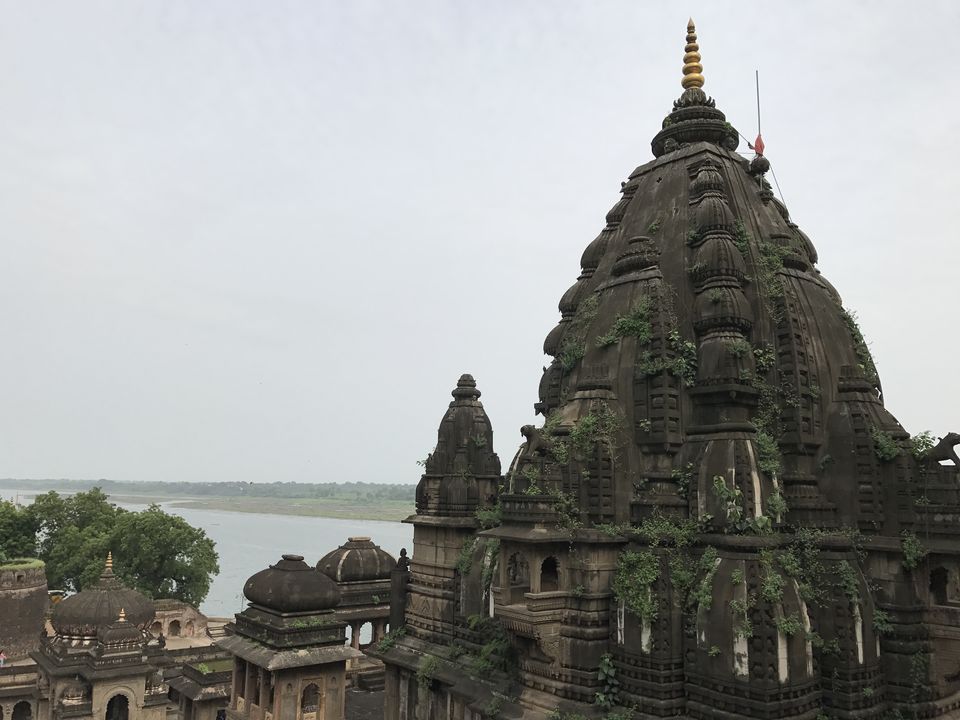 Hello world!
Though this is my first blog on Tripoto, I have been travelling quite a bit since I joined in an architecture school from my undergrad in 2010! 47 Indian cities (Yes I counted: P), 10 International cities and 7 countries in the past 7 years and still counting. All cities we visit are uniquely beautiful, but this trip I took with a small gang of other two amazing people has been out of the world! This is not just because Maheshwar and Mandu are beautiful, but we managed to get there in the perfect season.
We work in Ahmedabad, and it looked pretty simple to reach these destinations on Google maps. However, the roads are extremely bumpy as you near the destination, so estimate a two hour minimum delay on any bus you take. For those who live in the western part of the country, it is best to reach this town called Dhar, which is about 35 Km from Mandu and 75 Km from Maheshwar. For others, it may be a good idea to reach Indore by flight or train and head to the destinations. There are frequent private buses which ply between the towns at intervals of 15 minutes.
So we had three days in hand, and we reached Dhar at 9 am on Day 1 (3 hour bus delay -_-). Try out the rows of Bhojanalais and sweet shops near Goda chopatti for amazing samosas, Usal Poha, coffee and Jalebi. We then took a bus from Dhar to this town called Dhamnod which has frequent buses to Maheshwar. Be ready to survive this extremely bumpy three hour bus ride, it's absolutely worth it. It would cost about INR 50 per person.
Maheshwar was home to the Holkar dynasty and the fort, palace and in fact the whole city talks about AhilyaBai, its most revered ruler. To get a feel of the Holkar lifestyle, we stayed at Laboos café, which is inside the fort complex itself. The rooms cost about INR 1800 to INR 2700 per day. You can see entire Maheshwar in about a day's time. The temple, modest palace, Narmada and its Ghats and the maheshwari sari cottage industry are all a delight to the eye. Take the boat ride till Sahasradhara to see the mighty Narmada split into her many tributaries!!!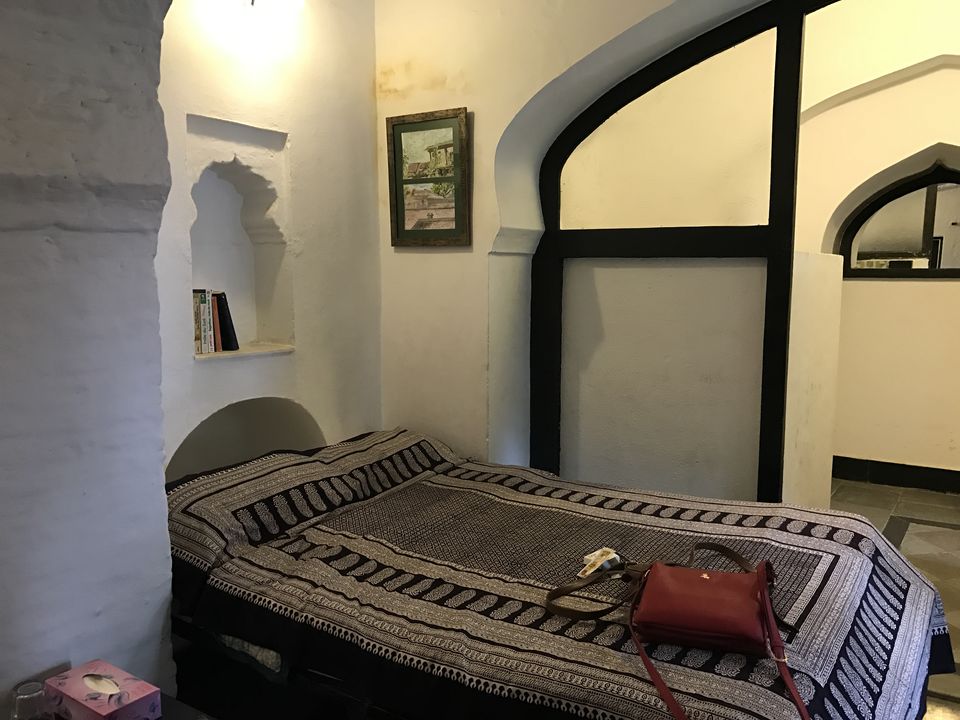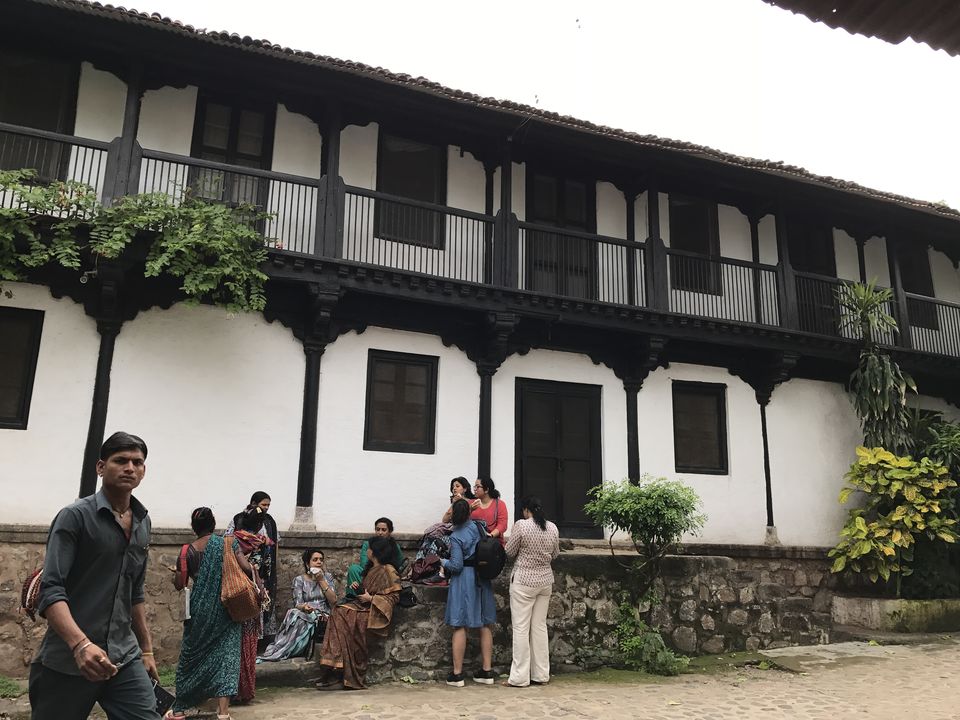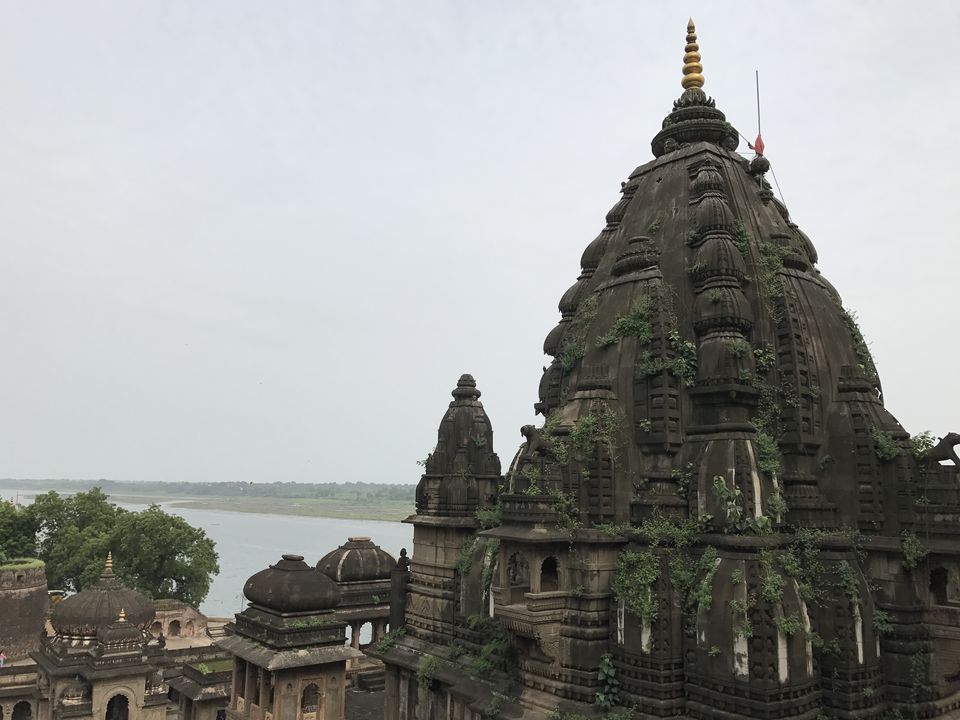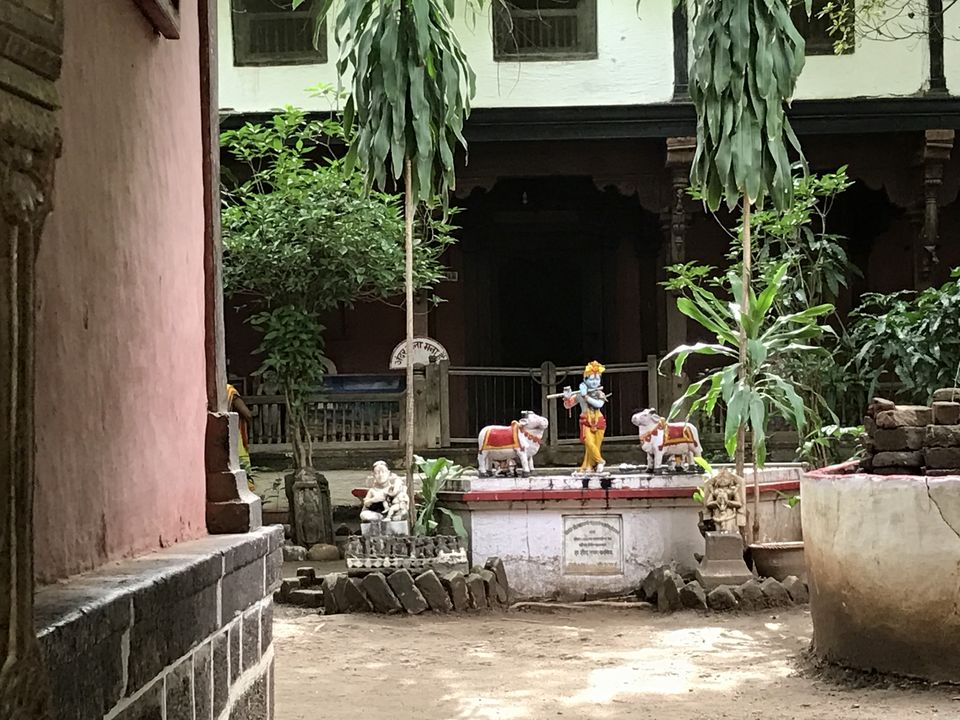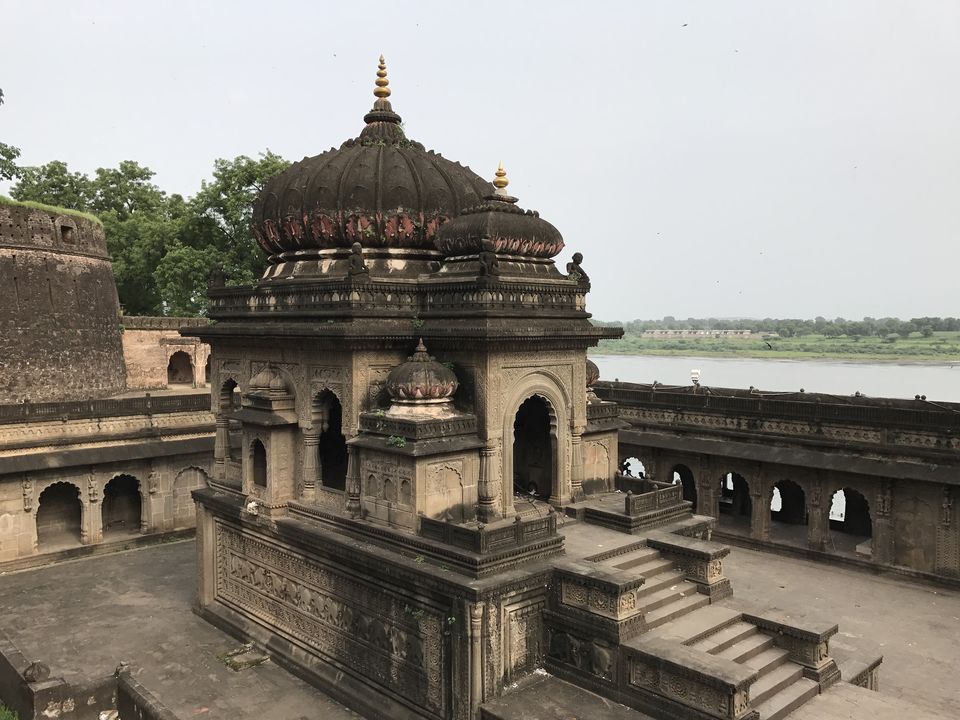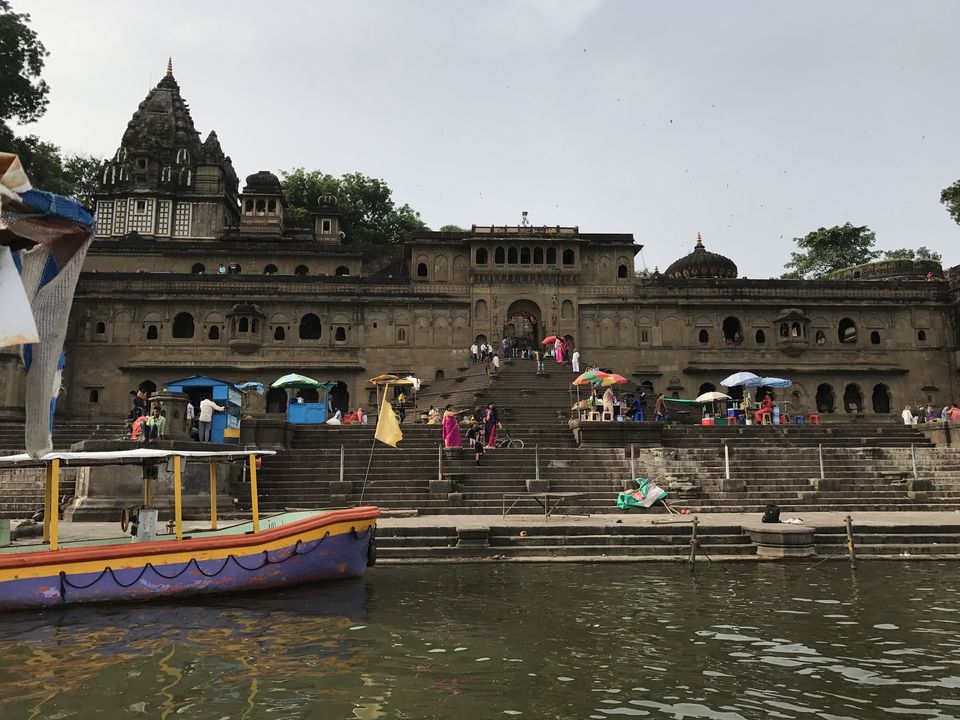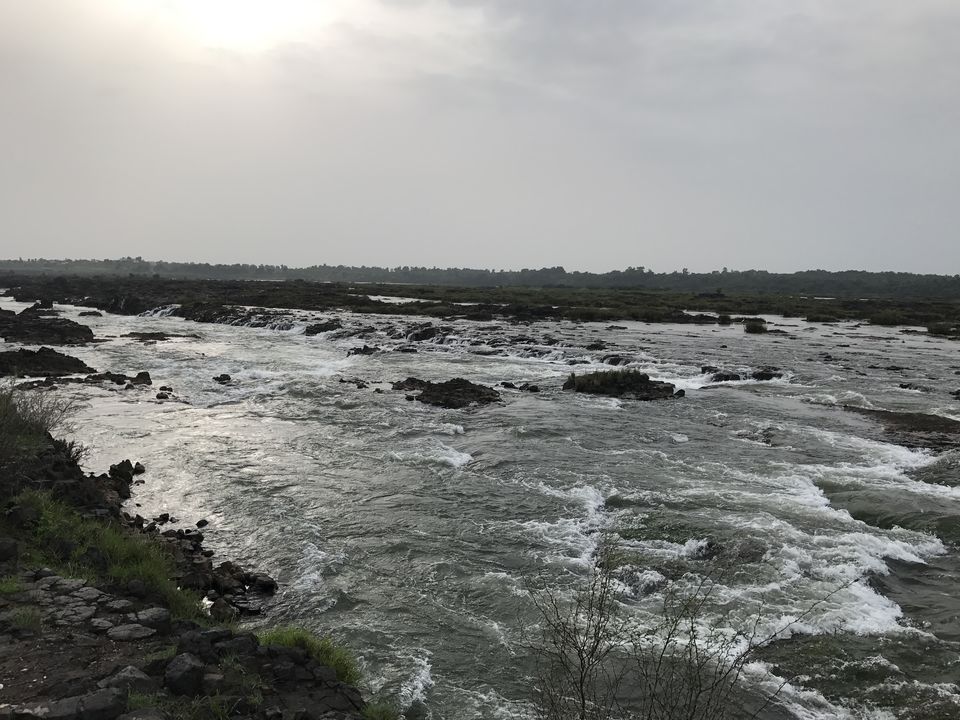 You will know you have reached Mandu when you start seeing the modest, beautiful and breathing buildings which remind you of the Mughal architecture. But it's not any Mughal architecture you see commonly across the country! It is a blend of the Hindu and Afghan architecture, which has been the prelude to many architectural marvels in India, including the Taj Mahal.
Malwa retreat and malwa resort are the state tourism hotels in Mandu. But, if you want a cheaper bet, stay in one of the hotels near Jama masjid. We stayed in Gurukrupa, a decent hotel at INR 1400 for a day. You could hire cycles at INR 100 a day, but be sure you can cycle on elevated terrains. Try out the Dal Bafale, Dal Paniye and laddu at Mandu for sure :D
Day 2, you could visit the magnificent Rewa kund group, Sagar talav group and other scattered monuments. Roopmati pavilion is particularly my personal favourite :D
After spending a morning by the river, we headed to Mandu, again going to Damnod, then taking a bus to this village called Lunera, from where there are frequent buses to the city of joy, Mandu! The whole bus journey is about 2.5 hours and would cost about INR 80 per person.
Undoubtedly the landscape of MP is amazing in the monsoons, but the route to Mandu is just breath taking. As you drive in and out of the valleys of the magnificent plateaus, you would see thousands of green shades, like never seen before :D
Day 1 in Mandu, you could spend in visiting the central group (Royal enclave) and the village group of monuments. The lush green scenery will amaze you! Most of it is in Ruins, but that is the beauty <3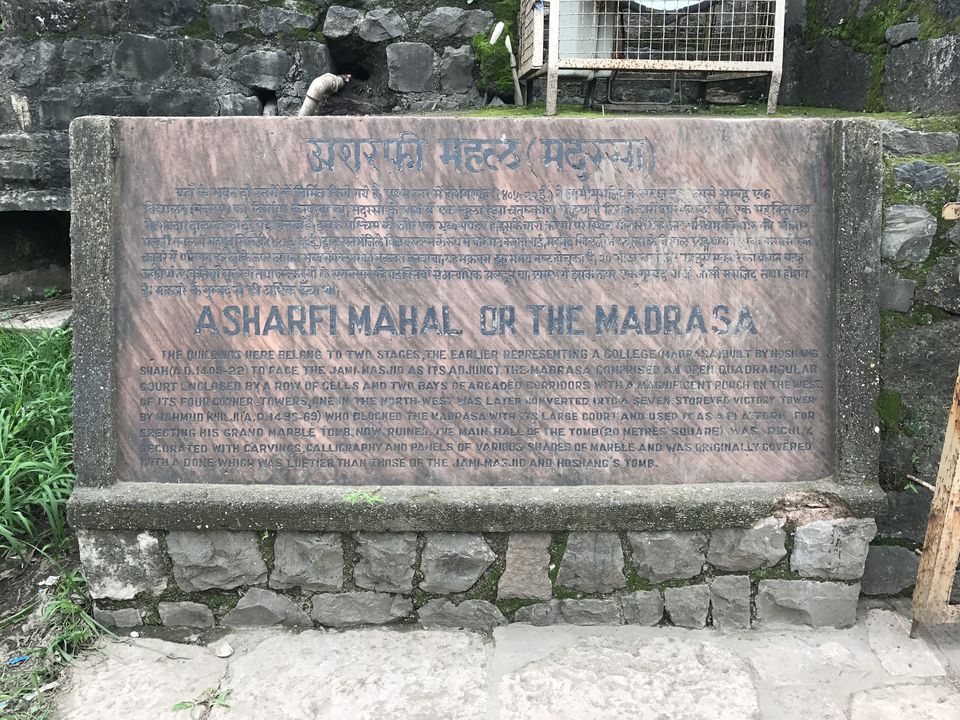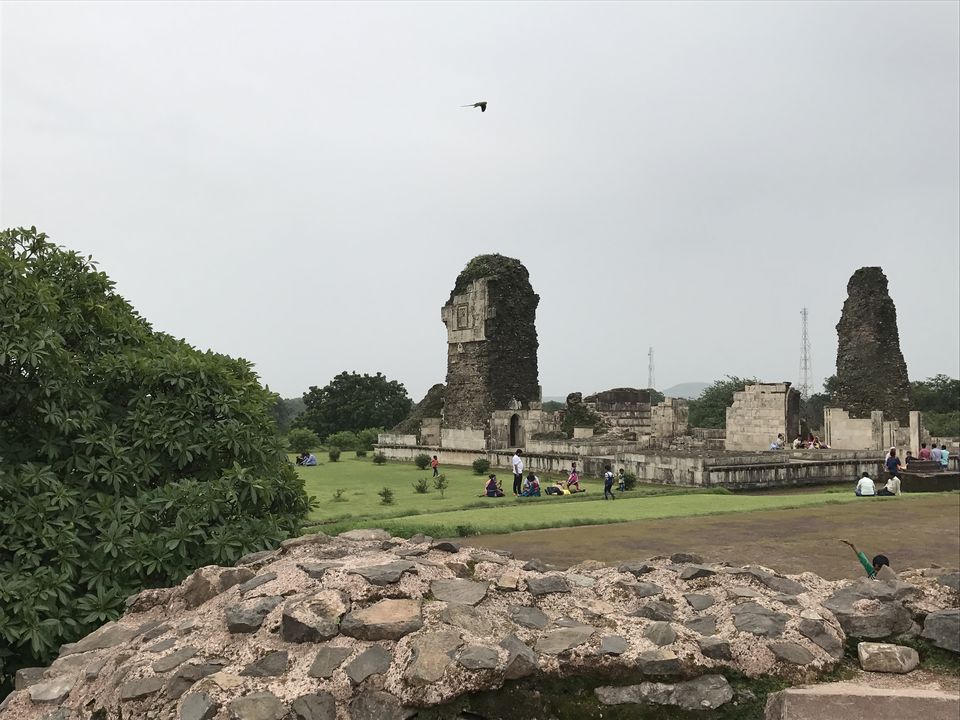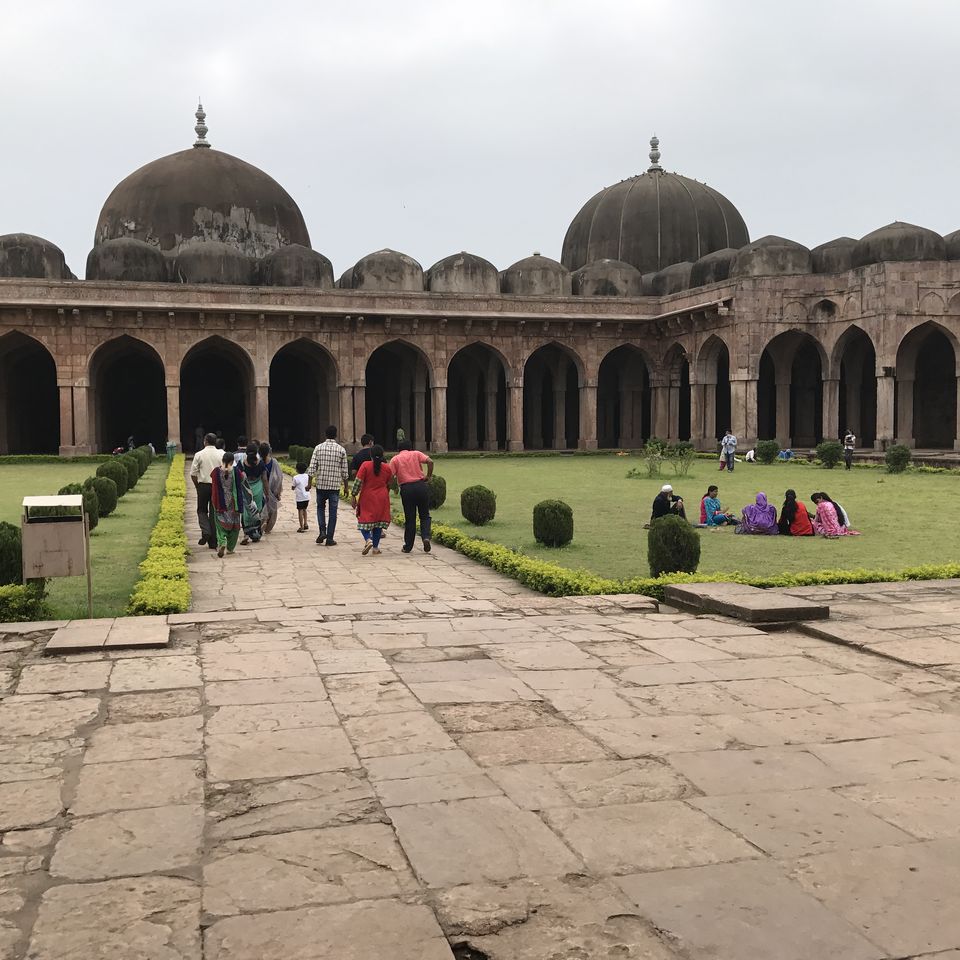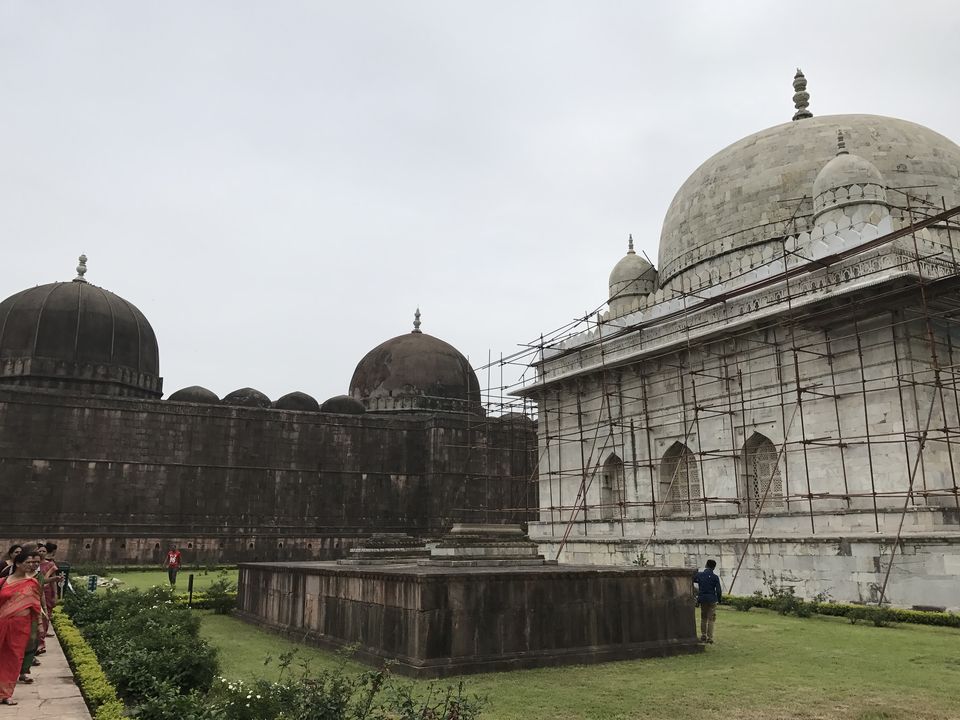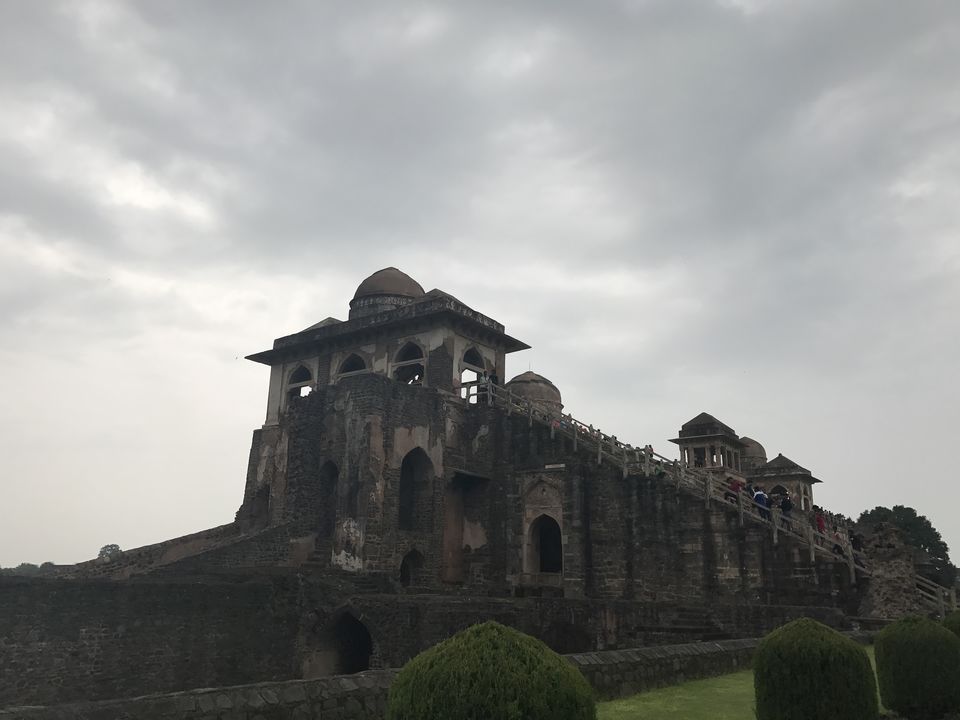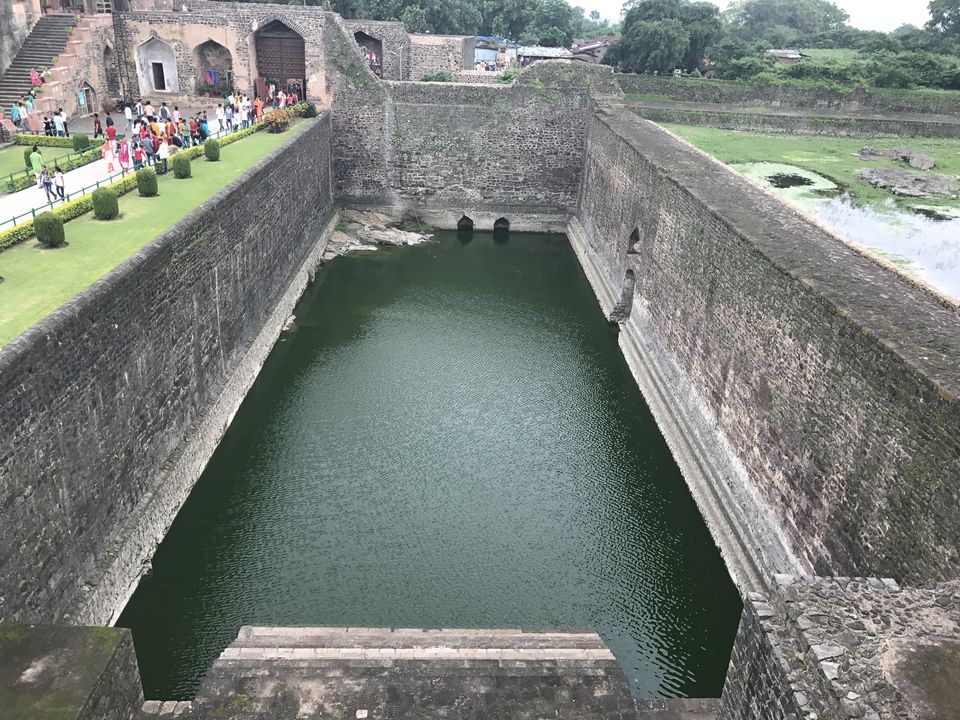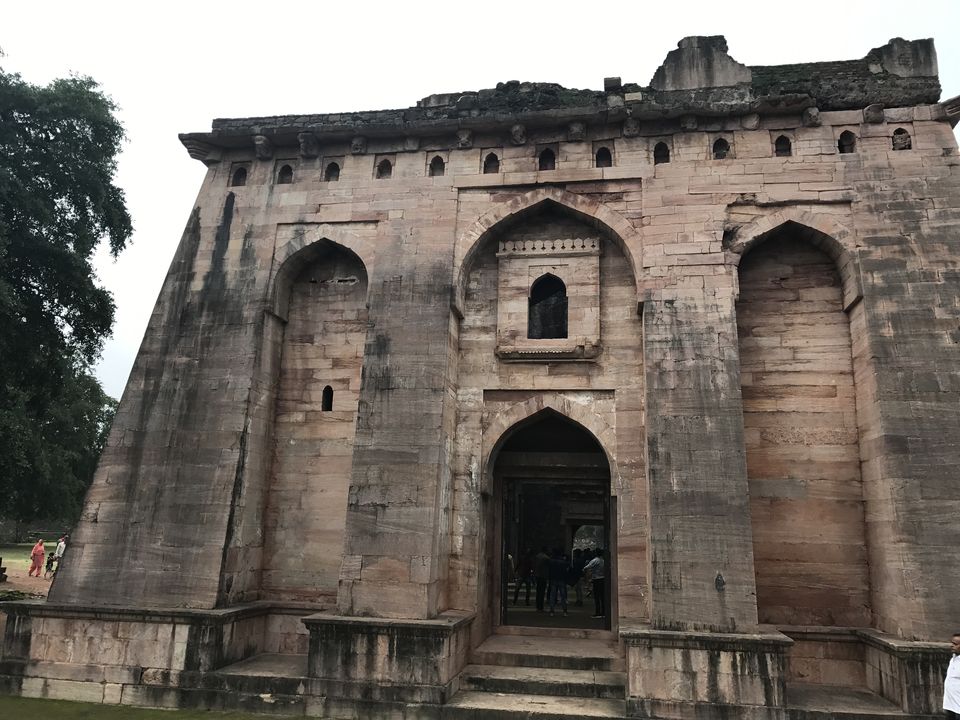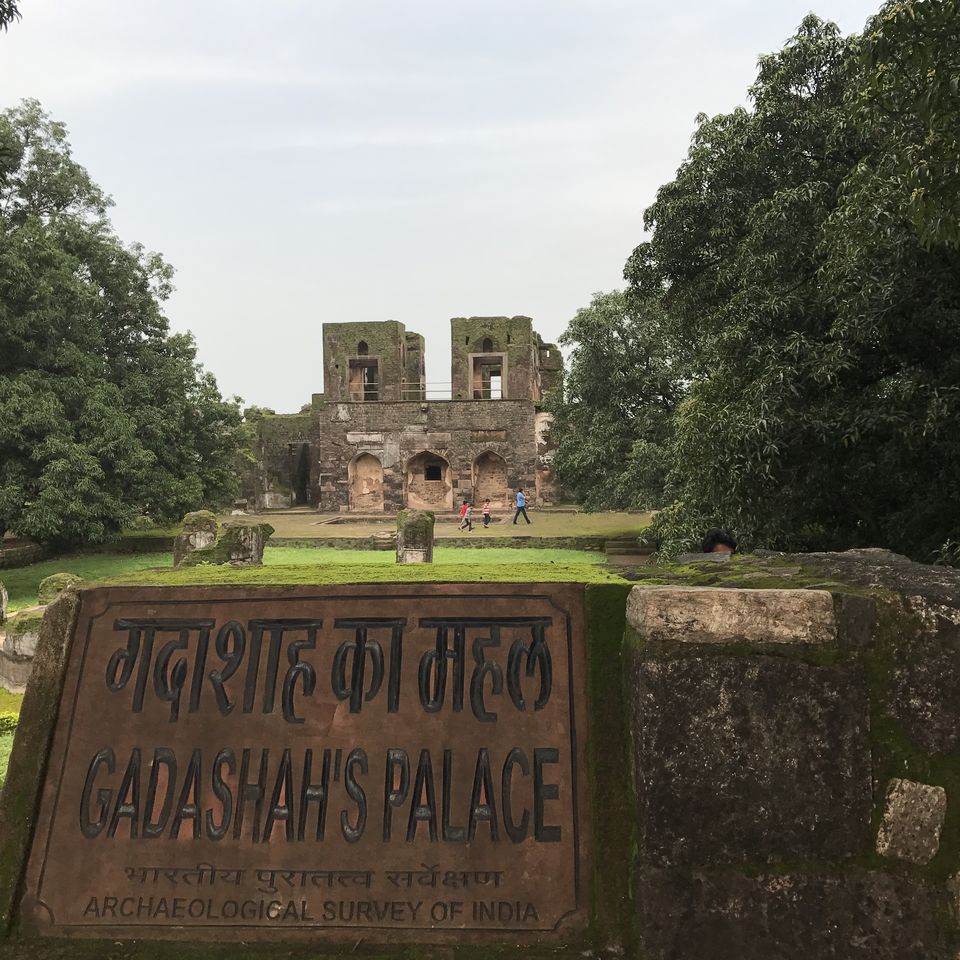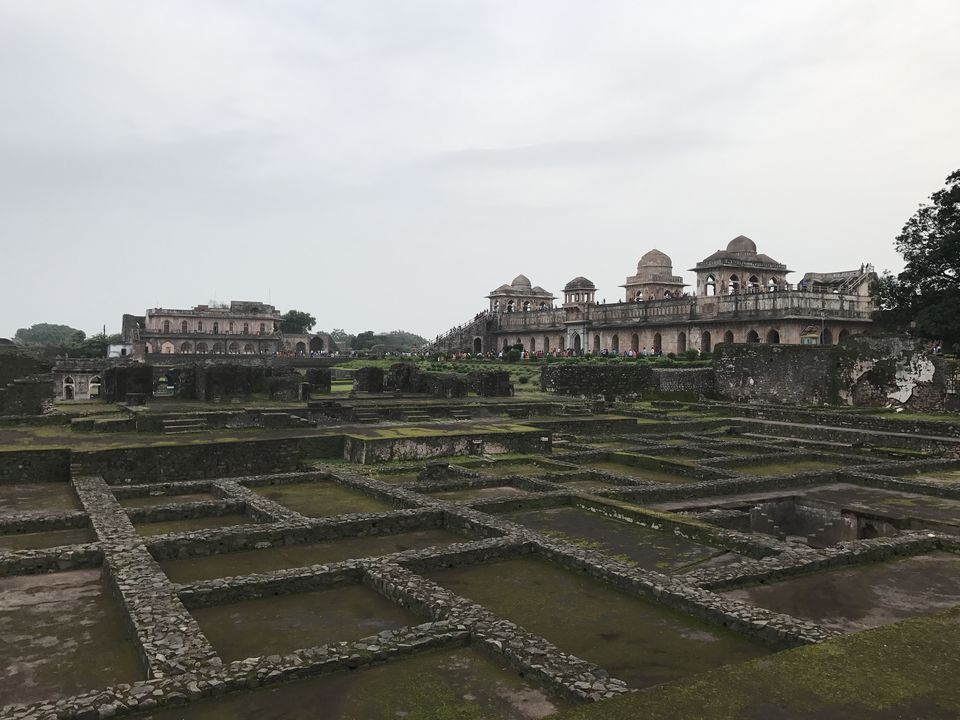 The royal enclave has Archaeological survey of India (ASI) books, which are prices at INR 20, which give an idea about the history, archtecture and an comprehensible map of Mandu! be sure to buy the same :)
You can stop at the Kakra khoh waterfall on the way to Dhar. The valley between the plateaus will spellbound you. Please do not waste time, money and energy by visiting the fossil museum.
So yes, three days, on a rough budget of INR 5000, for a breathtaking yet humble holiday! That is Mandu-Maheshwar for you :)
Note: You can club Omkareshwar with this trip, if you have another day in hand. In that case, you can reach Indore, take a bus to Omkareshwar, visit the Jyotirlinga and move ahead with the rest of the plan! Cheers :)
PS : All pictures were taken on my friend Shachi's Iphone 7 :D That's our small yet amazing group. Thanks to Anush and Shachi for this trip :)