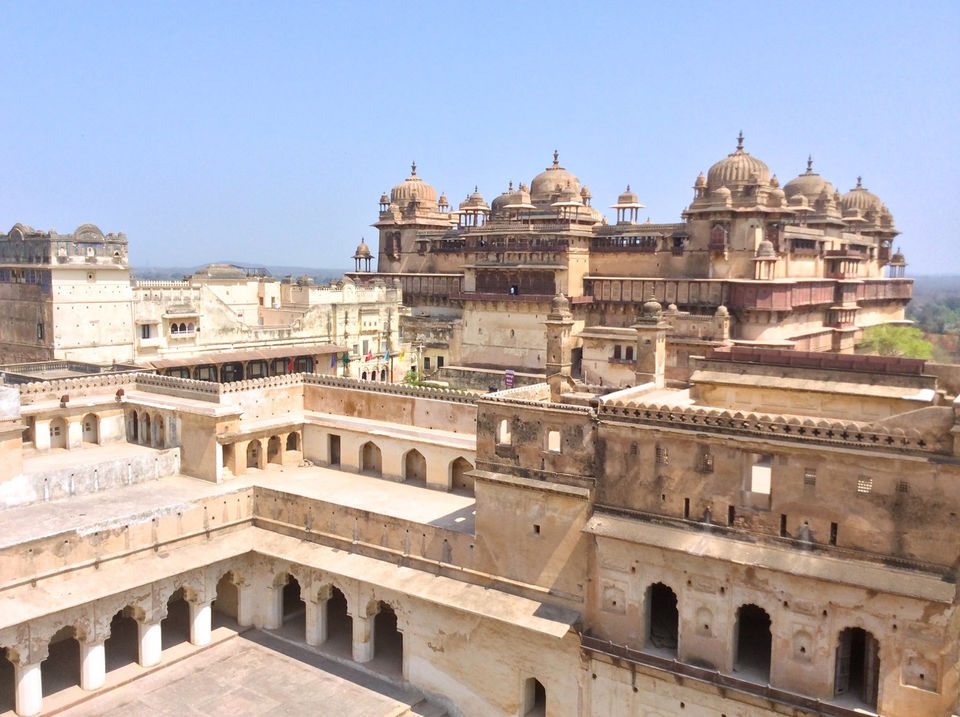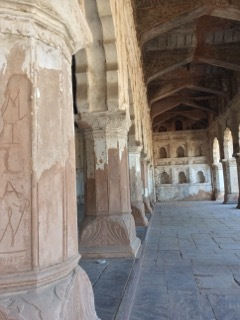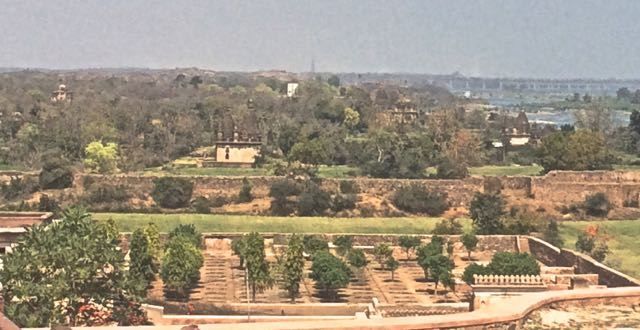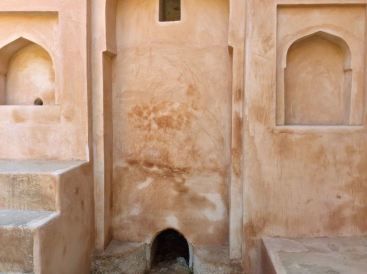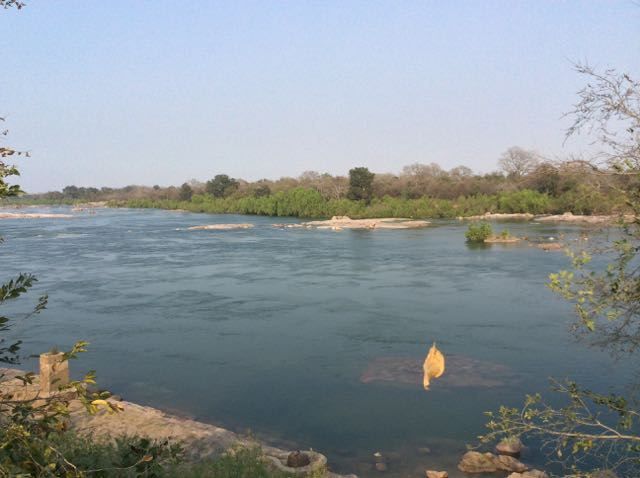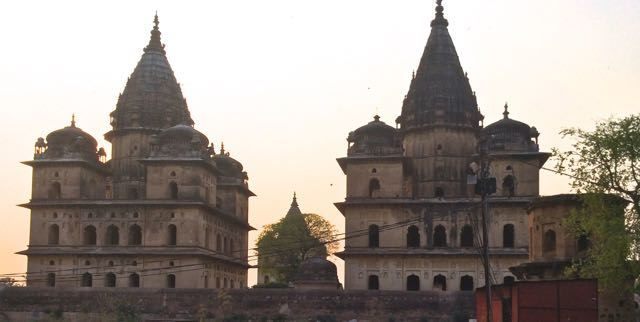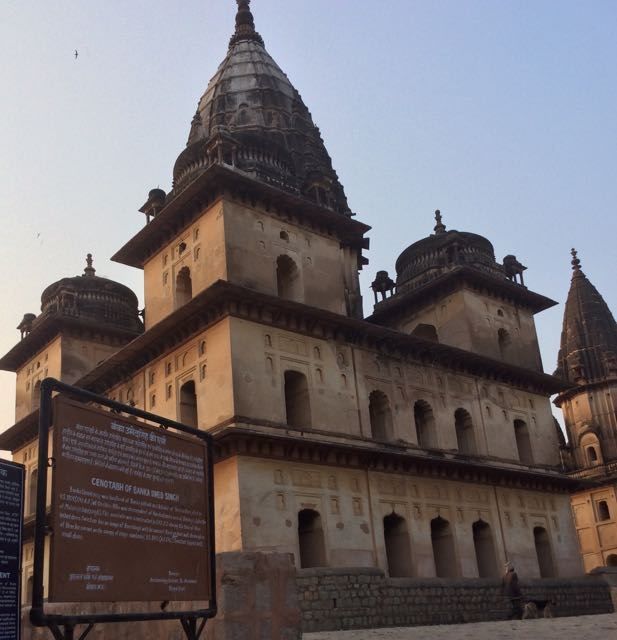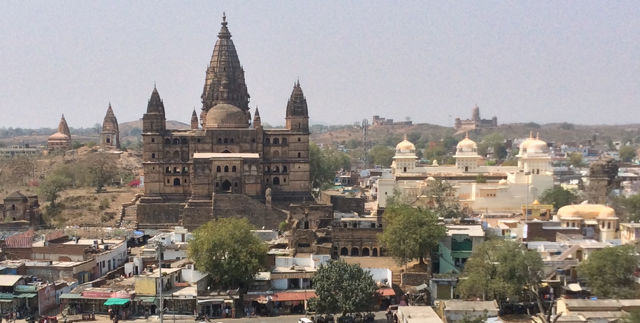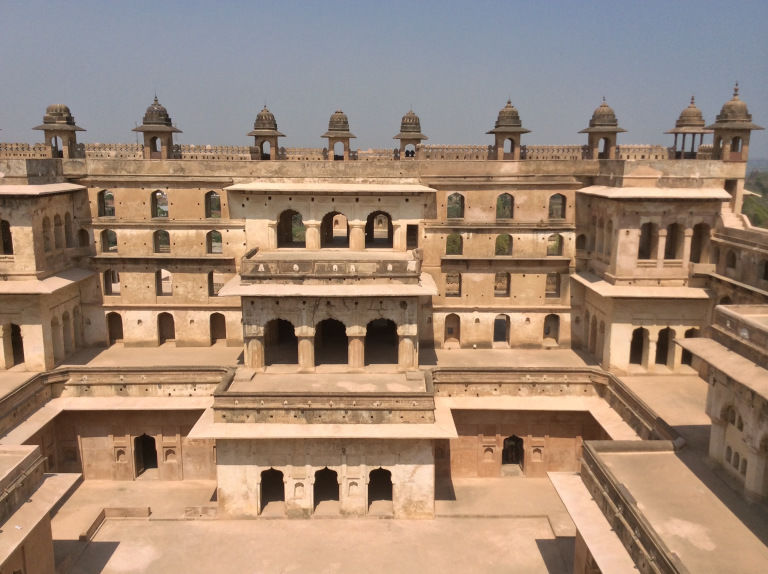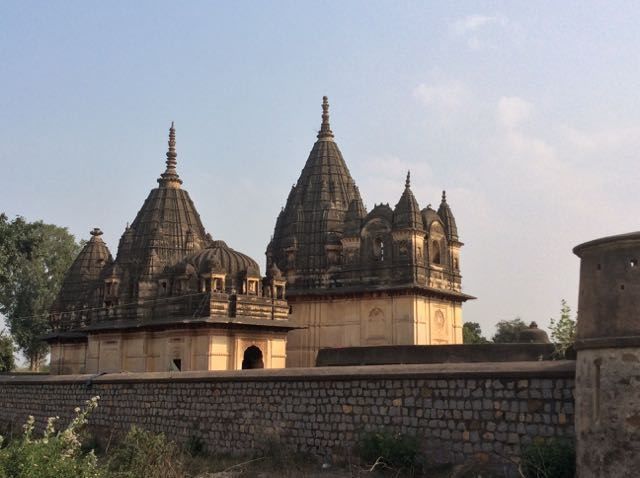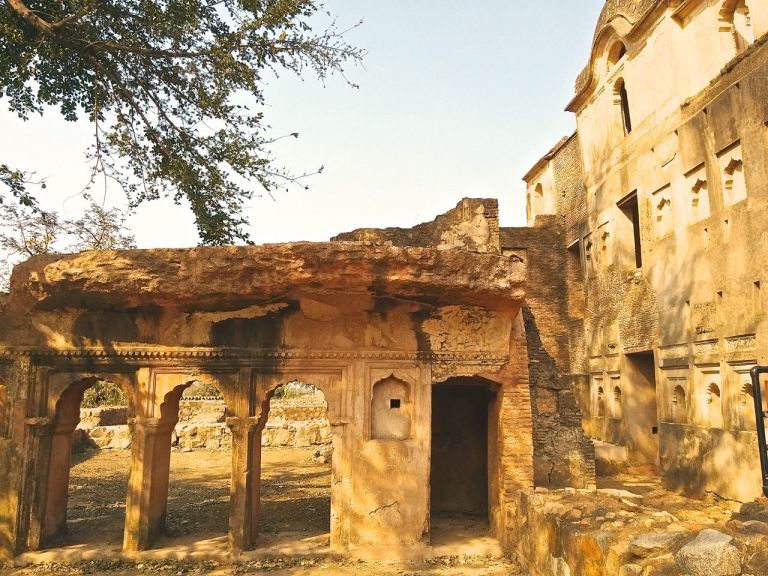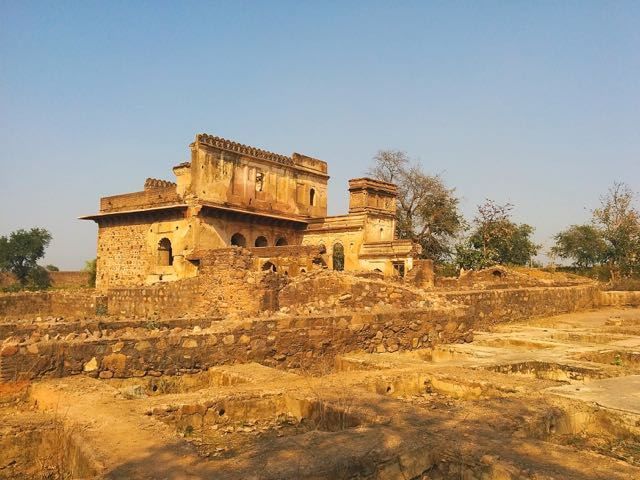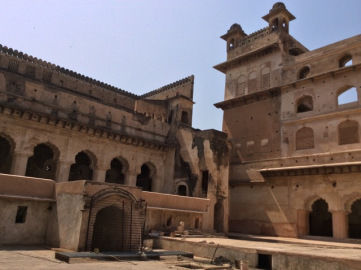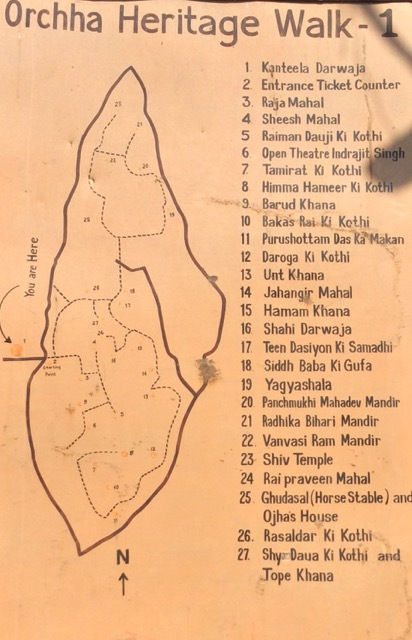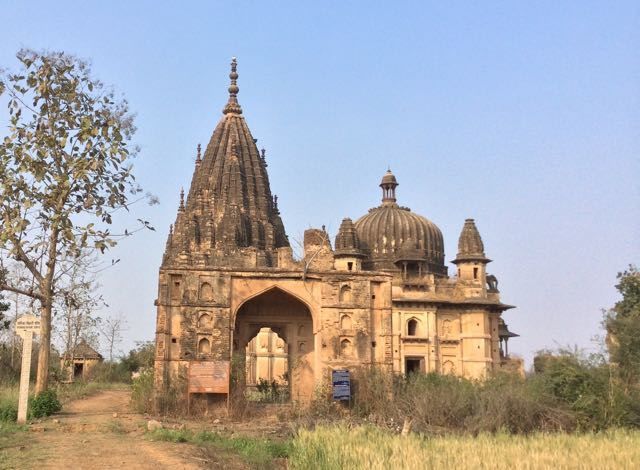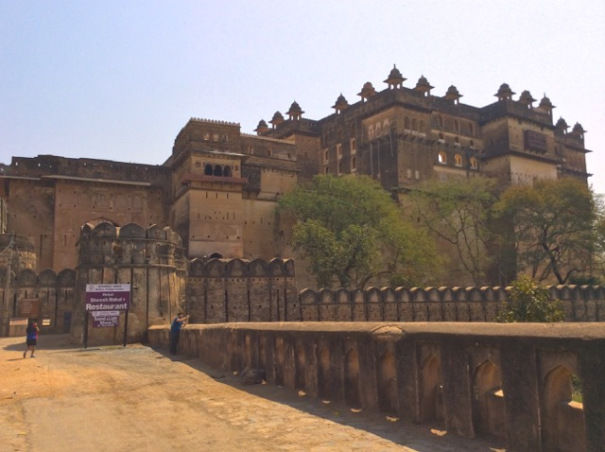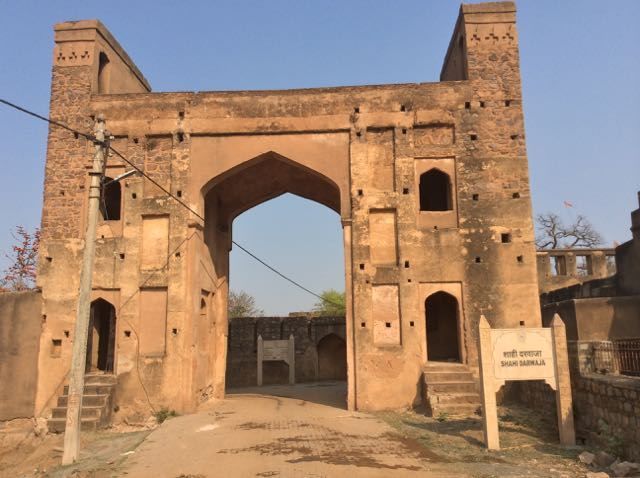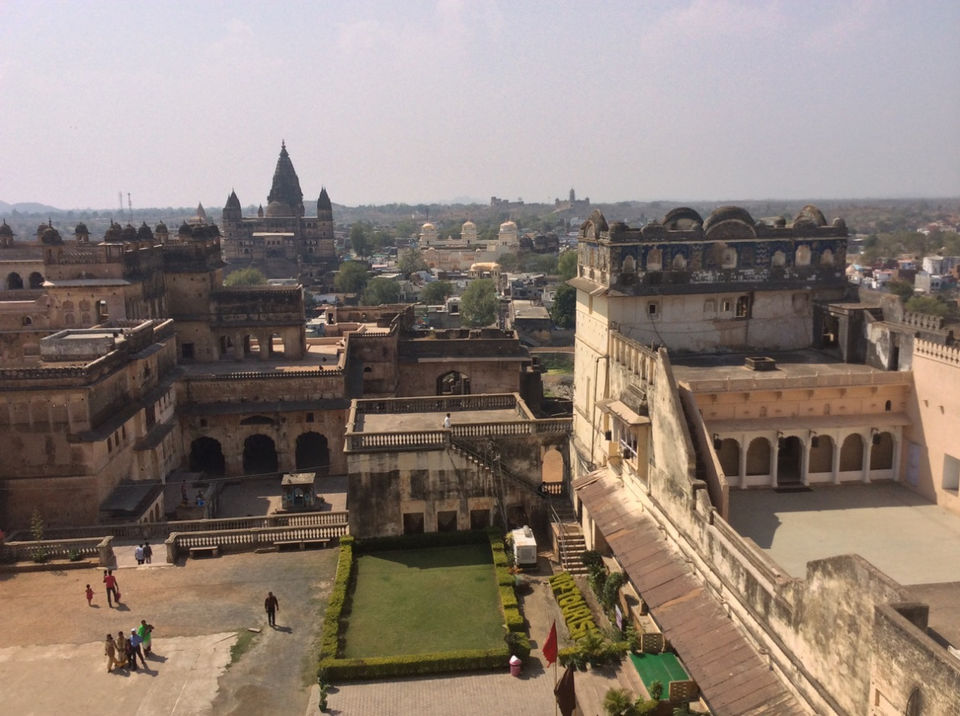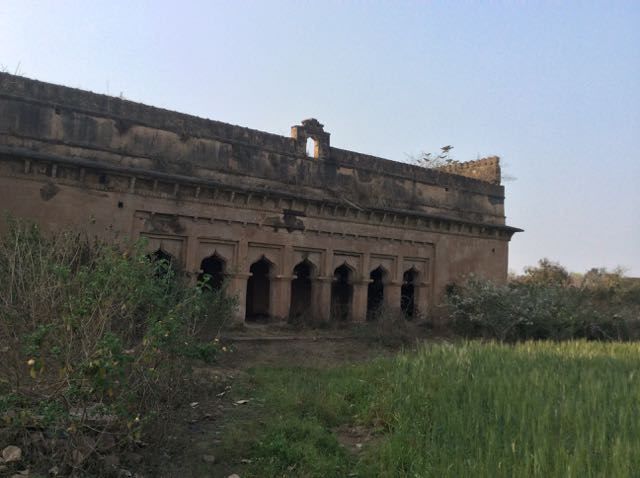 You can get the full article by visiting the author's blog.
Introduction:
Orchha literally means 'hidden' and this small village is just that, secluded and away from civilisation and still having an old age charm and we felt this, the minute we arrived here. Situated 20 kilometres across the state border from Jhansi, this charming place lures many foreign tourists and comparatively fewer Indian tourists. This former Bundela capital is a small village on the banks of the river Betwa with more hotels and restaurants than people. The founders of Orchha wanted it hidden from enemies and hence the name.
History:
'Bund' literally means drop and that is where the Bundelas get their name from, a drop of blood. Legend has it that a Rajput prince, Hemkaran, who was unjustly robbed of his lands by his half-brothers, retreated to the Vindhya mountain range. He hoped to secure a boon from the goddess, Vindhyavasini, who resided in that range. But, despite spending much time in meditation, Hemkaran received no sign of a blessing from the goddess. Disappointed, he tried to end his life by beheading himself with his sword. He raised his sword and brought it down in an instant, but no sooner had the sword touched his skin than the goddess stopped him. However, a drop (Bund) of blood had already fallen on the ground. The goddess, pleased with his devotion, gave him a boon that from that drop of blood on the ground would arise a brave son who would conquer lands far and wide and earn glory for himself and his dynasty. This sacrificial act earned him the name 'Bundela' and his lineage is also known hence. This mythical account was probably used by the Bundela kings to lend some divine linkage to the origin of their dynasty (just like the Chandelas did).
In reality though, the Bundelas trace their descent to the Rajputs of Banaras. In the 11th century, the Bundelas, who struggled to face the Muslim invaders, eventually shifted from Banaras to a region now called Bundelkhand. But their capital, Garkhundar was under attack as it was strategically important but vulnerable; this created the need for a less vulnerable capital. The Bundela king, Rudra Pratap made Orchha his capital in the 16th century by building a walled palace atop a secluded mound near the river Betwa and thus began the story of Orchha. But, it was under the rule of his grandson, Vir Singh Deo, that the capital reached its zenith in terms of art, literature and architecture. He is said to have 52 monuments built on his 52nd birthday. Though a vassal, he maintained cordial relations with the Mughal emperor of his time, Jehangir, who let Vir Singh exert his control over Orchha. Vir Singh even built Jehangir Mahal to honour the Mughal emperor during his visit to Orchha. After enjoying a prominent status during the reign of the Bundelas till the shifting of the capital to Tikamgarh in the 18th century, Orchha once again became a hidden, forgotten place. Most events during the British rule focused more on Jhansi than Orchha. Present day Orchha still has a few buildings remnant of its glorious past.
Best season to visit:
Unless you want a good tan, we suggest you visit Orchha between the months of July to February. You could choose to visit Orchha during the Ram Navami festival, usually held during Mid-April. This festival celebrates the birth of the Hindu god-king Ram and is held with great pomp and show; the small village is thronged by thousands of devotees at this time.
Tip: One remarkable thing is that inside the palace complex, you can hardly feel the heat, it is because of the material of the stones used in its construction and the type of construction itself.
How to reach:
Orchha is very easily accessible from Jhansi, which is a major railway and bus junction. There are various modes of transport from Jhansi to Orchha – Taxi, Bus, Auto and Vikram/Share-auto which basically is the Indian version of going Dutch. The fare collected is on a per person basis. A bus trip would cost you 30 INR per person one way, an auto would 150 one way, a share auto would 20 INR one way. Note that all these fares are from the Bus stand at Jhansi. There is no railway station at Orchha and the nearest railway station is at Jhansi.
Tip: For those of you wanting to experience the clichéd 'real India', share-auto (also called Vikram or Tempo) is the way to go. For a better and faster travel experience, you can offer to pay for an extra person for the extra leg room.
Getting out is easy, you have so many buses that ply regularly from Tikamgarh to Jhansi that pass through Orchha, and it is easy to flag down one. Buses are less frequent after 10 PM though and there aren't any after 11. There are also buses available to and from Khajuraho.
Accommodation:
Though a small village, Orchha offers quite a number of rooms, many of them on the higher side. The state-run heritage hotel, Sheesh Mahal, which is right next to the palace complex is an excellent choice for those who can afford it. As many tourists do, we stayed at Jhansi and not at Orchha. It was easier as our train was from Jhansi, though most hotels in Jhansi are not professional enough, but since we were merely halting for the night, we did not bother much about the state of hotels.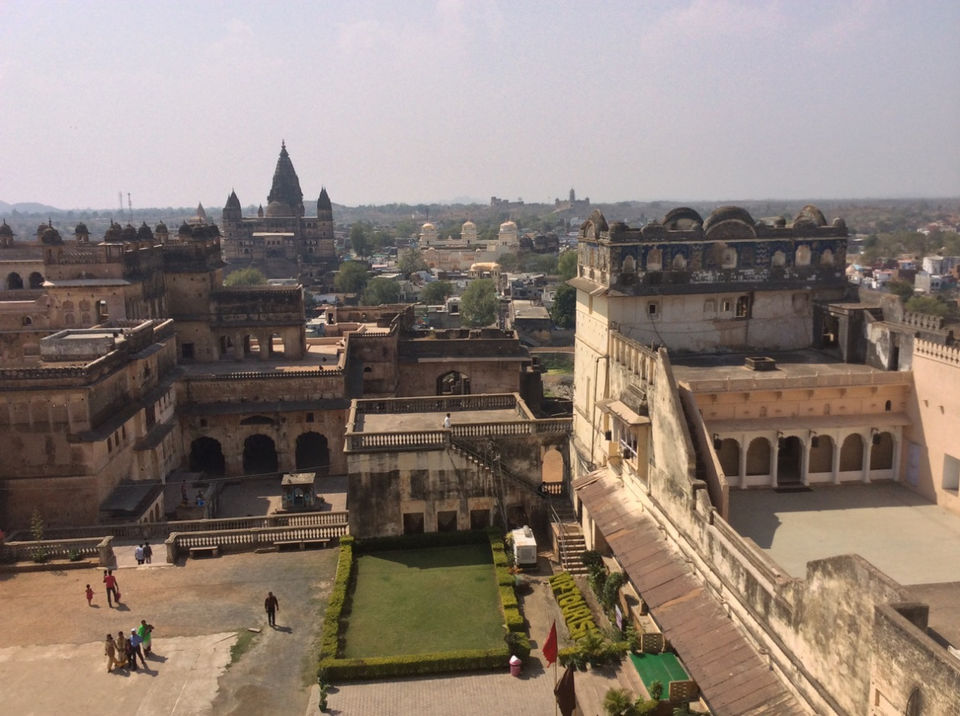 Food:
Before we delve into the specifics, we would like to just say one thing – Go for Sheesh Mahal and you will never regret it, food is simply awesome here and you will save a lot of time as it is in the palace complex. That being said, Orchha does not offer a wide variety of cuisines, although a few dishes may crop up on the menu. We even saw local spices being sold in most shops, but they were not of any recognisable brand, so it is better that you think twice before buying these.
Transport:
Since it is a small village, you can cover all places on foot. You do not need a separate medium of transportation inside Orchha. If you must... Continue reading