This time I wanted to travel where there are peace and tranquility. And surfing a lot on the internet I read an article about Orchha and its beauty. Exploring more about Orchha, I felt myself in awe of this place.
I was so much excited to see this place that in the coming weekend only I made my mind to visit this place. I packed my bag and was all set to explore this hidden gem of Madhya Pradesh. It is six hours journey from Delhi making it one of the weekend getaway from Delhi. I booked my tickets until Jhansi and from there one can easily get cab or auto as it is 45 minutes away from Jhansi railway station. Actually, Orchha has a small railway station and not many trains stop there.
On Saturday, I was at my destination Orchha, a very small and last town of Madhya Pradesh. It is an idyllic town on the banks of the river Betwa in the Bundelkhand area of the state. Celebrating a blend of Bundelkhandi and Mughal influences, Orchha is one of the finest off-beat travel spots. The 16th and 17th-century palaces and temples still narrate the historical tales through its magnificent architecture. The structures are not only appreciated for their mesmerizing beauty but also for their intelligent engineering.
The word Orchha or Urchha means 'hidden'. The reason for this naming is because the Bundelkhand Kings wanted to retreat from the Tughlaqs who rose to power in the 15th century. Established in 1501 by Maharaja Rudra Pratap Singh, Orchha has witnessed tough times as well as sociable relations with the Mughal Dynasty.
As I reached my hotel Amar Mahal resort, my eyes got widen as if I was walking in a palace but I was actually. What a beautiful resort, beautiful architecture, soothing environment and calmness, which my mind needed for a long time.
The best way to know the hidden secrets of Orchha, all the monuments, and the entire town can be covered by foot. Orchha was the capital of the Bundela kingdom, founded by the Bundela king Rudra Pratap Singh. The atmosphere in Orchha is far more laid-back and hassle-free than in northern Madhya Pradesh's other famed monument village, Khajuraho, making for a relaxed stay.
The best part of my stay was all the monuments, palaces and temples were within walking distance. So my first stop was cenotaphs (Chhatris). There are altogether 14 'Chatries' or memorials of the rulers of Orchha, grouped along the Kanchana Ghat of the river Betwa.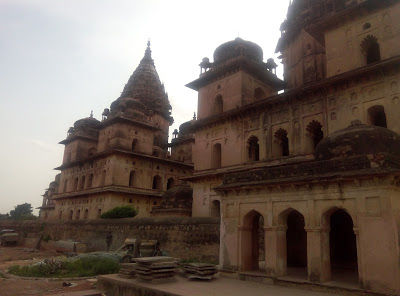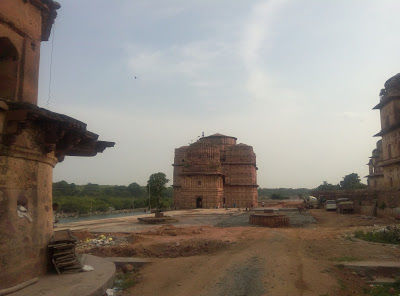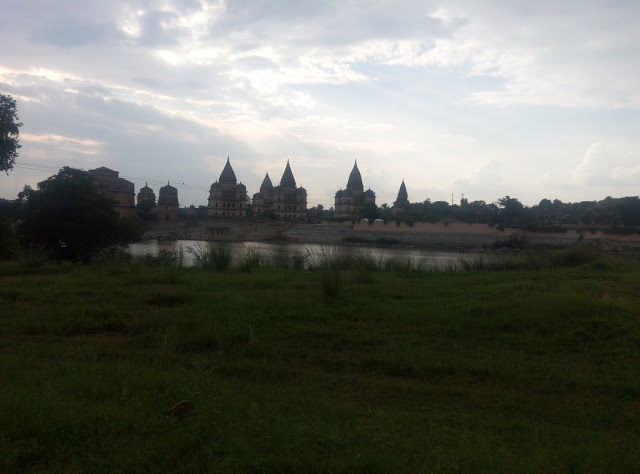 Raja Mahal: Built during the 17th century, the Raja Mahal has withstood the test of time without losing its charm that transports you back to one of the golden eras of history. The palace is constructed beautifully with impeccable architecture and breathtaking grandeur. Resided by the erstwhile kings of Orchha, the palace has kept the soul of India's most eminent royalty intact through all these years. The palace has magnificent towers and spectacular murals which will make a visit here an absolute delight for any art enthusiast.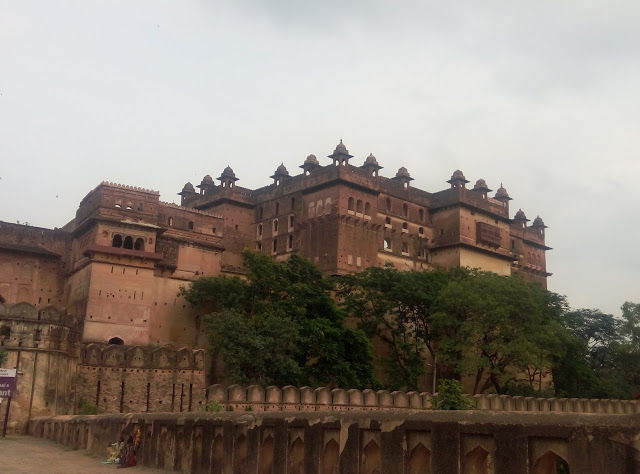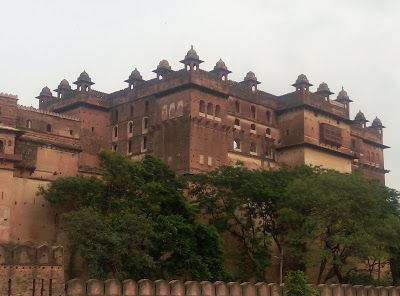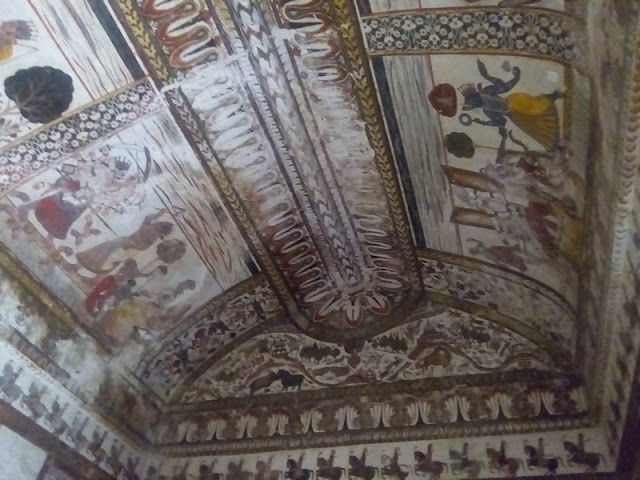 Jehangir Mahal: The construction of this palace started in 1602 and it was completed in 1622. This palace has 100 rooms with beautiful hanging balconies and porches. And why it is named Jehangir because Mughal emperor Jehangir stayed here for one night and he was very impressed by the architecture of this palace.
Hardoi Mahal: Hardoi name you will listen to every Bundelkhand folk song and people also start their any new work or ceremony by taking his name. He was given by poison by the queen and the bowl in which he was administered poison is present in the palace. It is one of the center attraction of the palace
There are some temples also like Chataurbhuj temple, Laxminarayan Temple, Raja Ram temple to name some. Raja Ram temple is very important because he is considered as the king of the region. And I guess he is the only god who is given the guard of honour.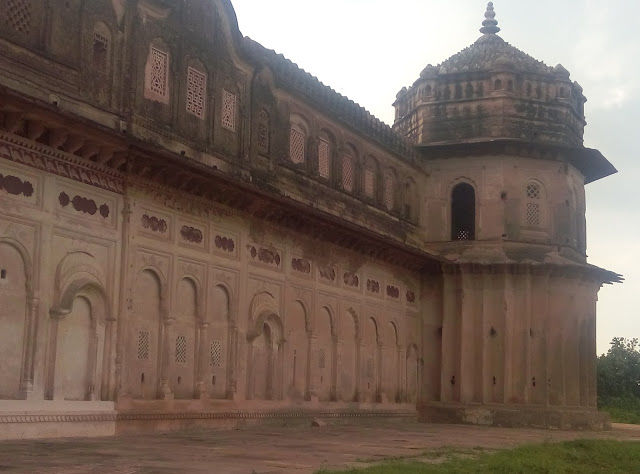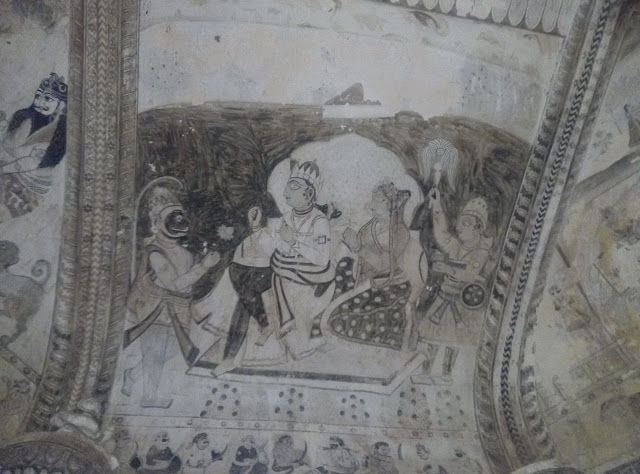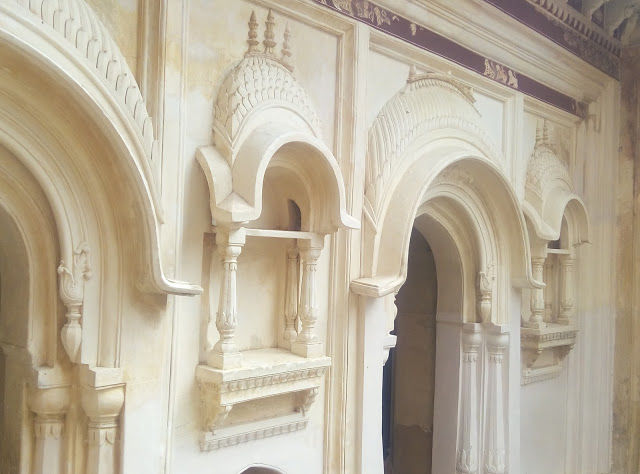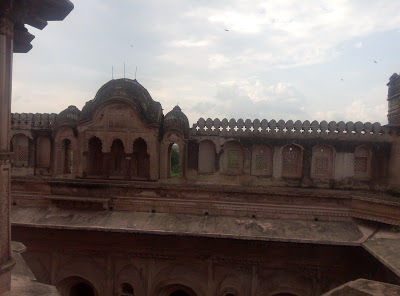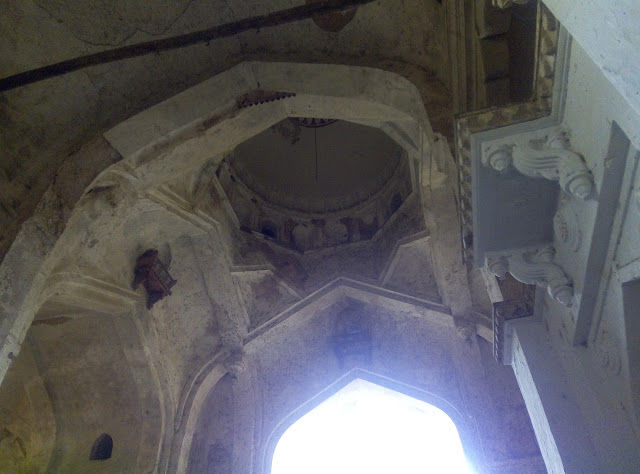 There is a tale which says that when queen wanted Lord Ram to come to Orchha, Ram has said her that he will come but on one condition. If he comes in Orchha he will be the king and no one else. From then Lord Ram is considered as the king. During monsoon, there is rafting option too. Don't wait and make use of your small holidays.
Best time to visit: September to February because the mercury levels will be calm and make the travel pleasant.