What if I told you, the Jungle Book envisioned by Rudyard Kipling in his books was real? Read along to know more!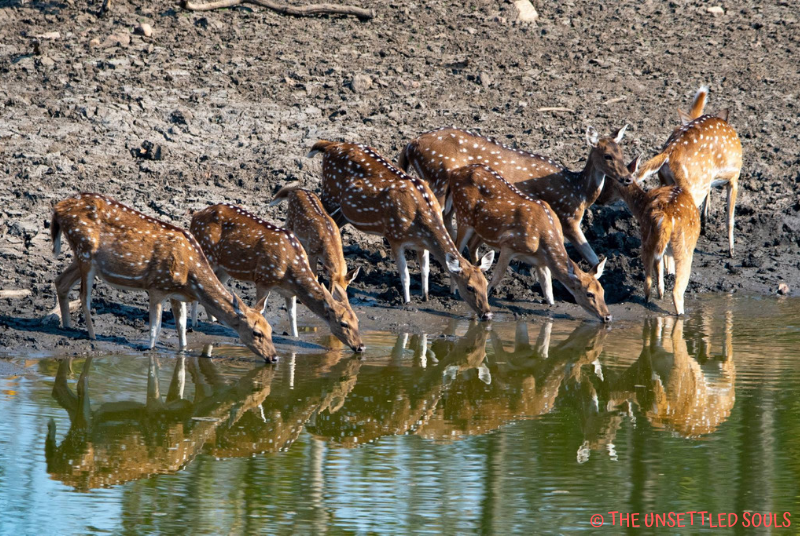 There's a magical charm about visiting the jungles! Not only does it make you feel connected with nature but it also gives you a sneak-peak into a parallel world - A World Where Tiger Rules!
Most of us lead a pretty mundane life, we're engrossed in our jobs, work, families, health, etc. which often makes us forget that we share this planet with other beings as well. A trip inside the vast expanse of the forests makes us realise that we're just a tiny element of the ecosystem!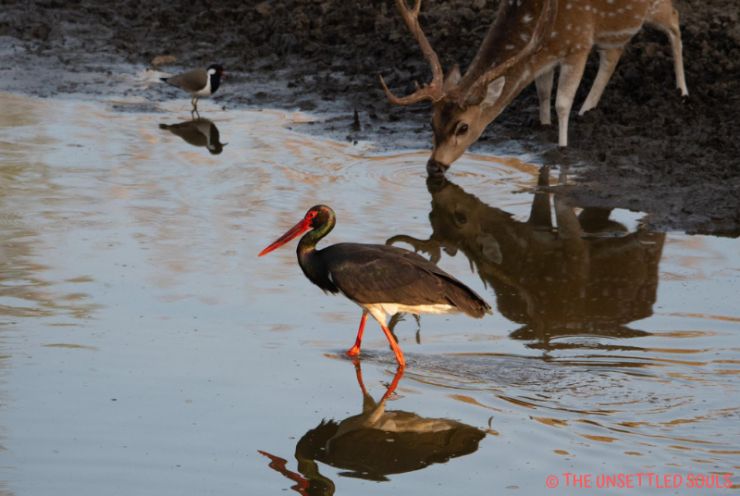 The Ecosystem
Well, guess my love for forests led me into a rather philosophical mode, more on that later, but coming back to this blog where I am going to give you information on how to plan a visit to Pench National Park and what to expect (or not expect) on this trip!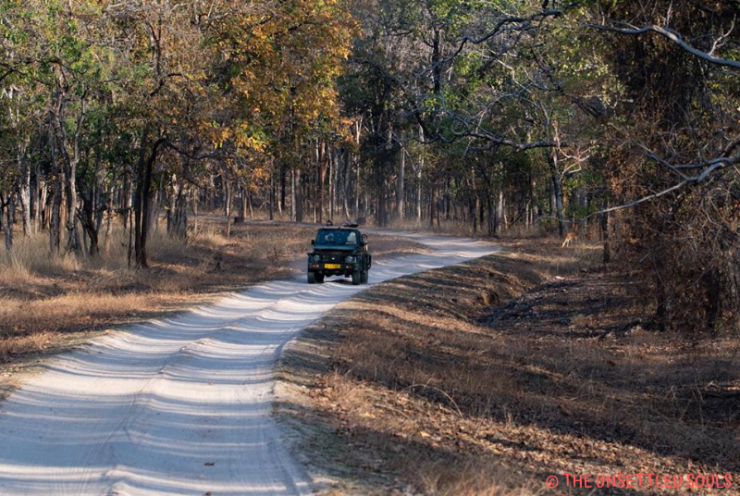 Wildlife Safari inside Pench National Park
Basic Overview
Location: Madhya Pradesh and Maharashtra
Closest Airport: Nagpur (Maharashtra)
Booking Safaris Online: MP ONLINE (Forest) - You can either book a single seat or the entire vehicle depending upon the number of people you're travelling with or as per your budget
Pro Tip: For a hassle-free experience, it's best to hire a private taxi from the airport or railway station that can drop you at your resort in Pench.
Best Time To Visit
The thumb-rule to visiting any national park in India is to avoid monsoons. Mainly because the parks are shut during the rainy season but it also reduces your chance to spot a wild beast in any of the "water holes". There's plenty of naturally created water holes deep inside the woods and the animals do not really care to stroll out that much.
Pro Tip: If you visit any national park during the sweltering heat, it increases your chances of sighting the "Big Cat" as they're often seen cooling off at the water holes (more often with the cubs!)
Zones At Pench National Park
Like most of the tiger reserves in India, Pench is also divided into core and buffer zones.
A. TURIA ZONE [Core Zone of Pench]
Undoubtedly, the most elegant zone in Pench National Park. This zone comes under the Madhya Pradesh Forest Department Zone, very well maintained, with disciplined drivers and guides. It looks straight out of the magnificent Jungle Book.
Although this zone is my personal favourite, but as luck would have it, we were not able to catch a glimpse of a single big cat here. In fact, we missed a leopard only by a few minutes, but hey! that's the beauty of jungle NO ONE CAN GUARANTEE A TIGER SIGHTSEEING.
Having said that, the biodiversity of this zone is phenomenal, especially when it comes to birds. We were able to spot various species of owls, vultures, raptors and countless herds of herbivores. All in all, a must-visit zone if you're heading to Pench.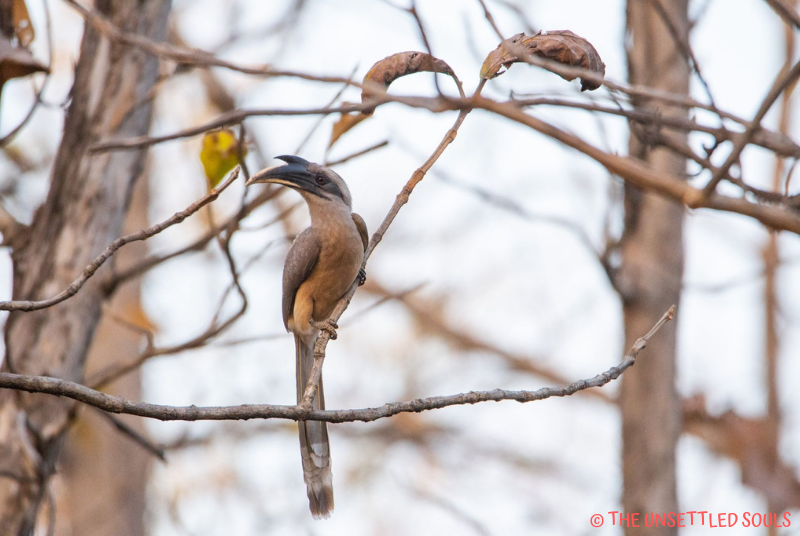 B. KHURSAPAR ZONE [Buffer Zone of Pench]
This zone adjoining the villages comes under the jurisdiction of Maharashtra Forest Department. This zone is relatively smaller than Turia and the chances of spotting a tiger is quite high. The water holes here are constructed on the sides of the tourism zones so on a rather sunny afternoon you're most likely to catch a glimpse of a tiger lazying around. So, I suggest you must include Khursapar zone in your itinerary too.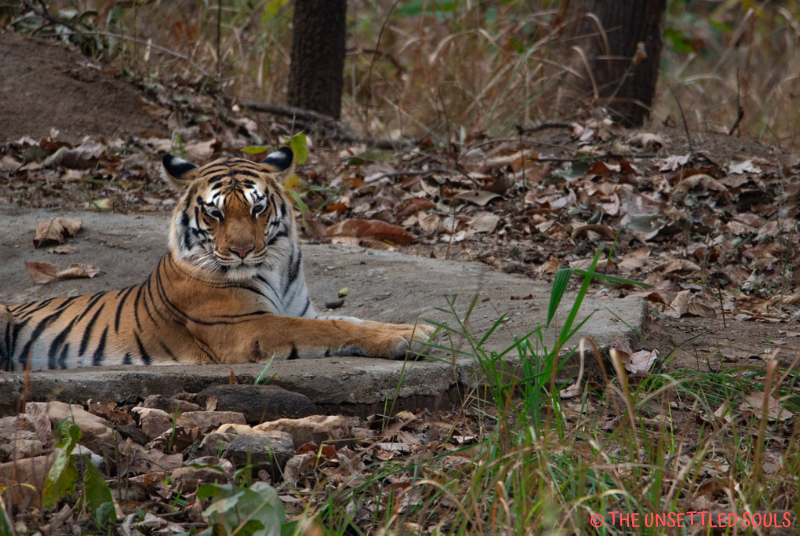 Where To Stay At Pench National Park
There's a plethora of options to stay in Pench and a simple Google search will yield you a number of resorts, pick the one depending on your style and budget. We stayed at the Riverwood Forest Retreat [blog coming soon].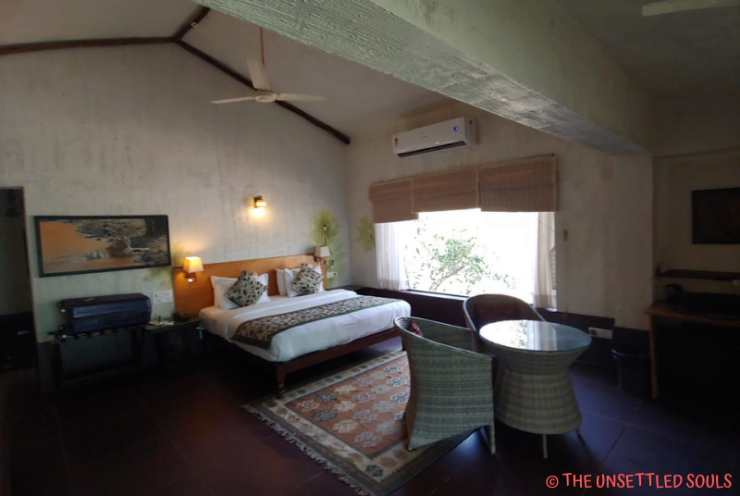 The Riverwood Forest Retreat - Pench (Lap of Luxury)
What To Carry
Cap Sunglasses with UV Protection Camera Binoculars A book on Indian Birds Mosquito repellent cream
What to Wear
It's always best to wear clothes that help you blend in with the shades of jungle. My personal favourite colour is Olive Green when it comes to a vacation in the wildlife. Avoid flashy colours such as Red, Purple, Black and even White!
Layer according to the weather. Best to keep a scarf because things are going to get dirty! Don't forget to pack a pair of shoes.
Surprise Elements
You have reached towards the end of this blog, and as a thank you I'd like to mention two surprise elements that you're gonna love while in Pench.
Having breakfast in the middle of the jungle!Yup! It's true. On your morning safaris, the resort will pack you a picnic basket in your gypsy and you get to have breakfast inside the jungle. Isn't that unique? We totally loved that experience.
Night Safari: An adventurous gypsy ride that takes you inside the Wolf Sanctuary in Pench National Park. We spotted jungle cat, Asian palm civet cat and nocturnal birds like the Nightjar. You can give this a miss if you're only visiting Pench for wildlife photography.