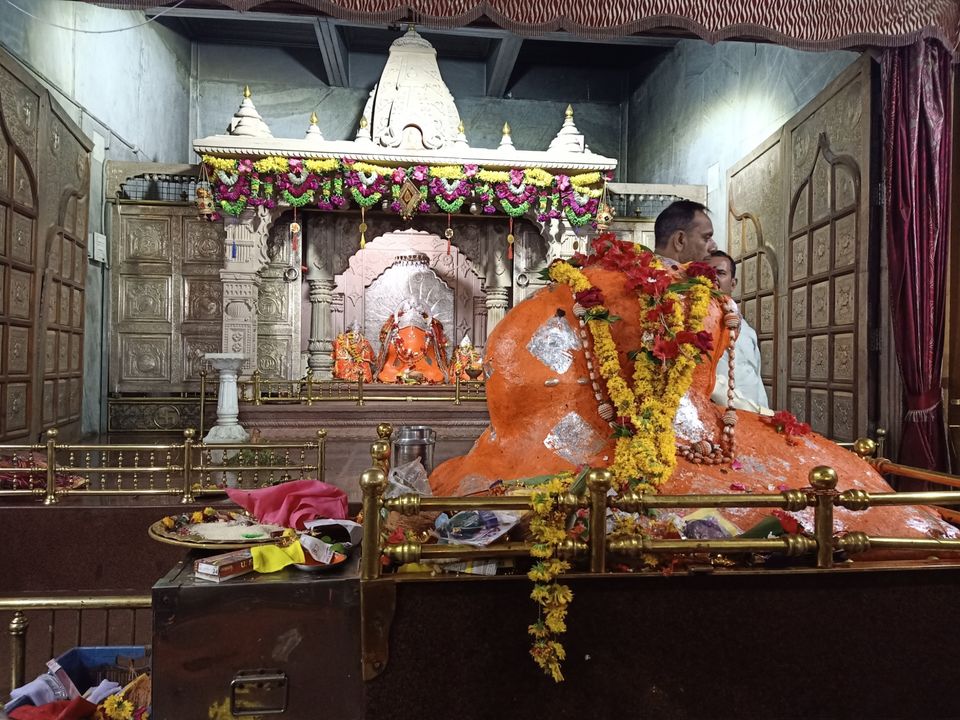 I started my journey from Bhopal(Madhya Pradesh). It was a two hour drive starting from my hometown Bhopal to mandideep crossing obaidullganj and then finally salkanpur. Hire a driver who is well aware of the location .
The best time to visit this place is year long except the summer months .April and May are the hottest months and it's scorchingly hot.Huge rush is seen during Navratri .
I went during the monsoon months(June to August).The weather was lovely and the clouds surrounded the hill so the view from mandir was not clear but at the same time it felt like I was in between the clouds so it was a thrilling experience!!
The salkanpur temple also known as Bijasan mata mandir is basically on a hill and one can reach there by car (entry fee for vehicle is 10 rupees) or walk 1000 steps and explore the shops alongside. Beware of the monkeys (suggestion: carry food items safely or else don't.)
ROPEWAY service for tourists is available.
The view from the top of the temple is amazing as the hill is about 800 ft high.It's a beautiful small place with lots of greenry,farms and spiritual vibes.
Please do leave a feedback:)