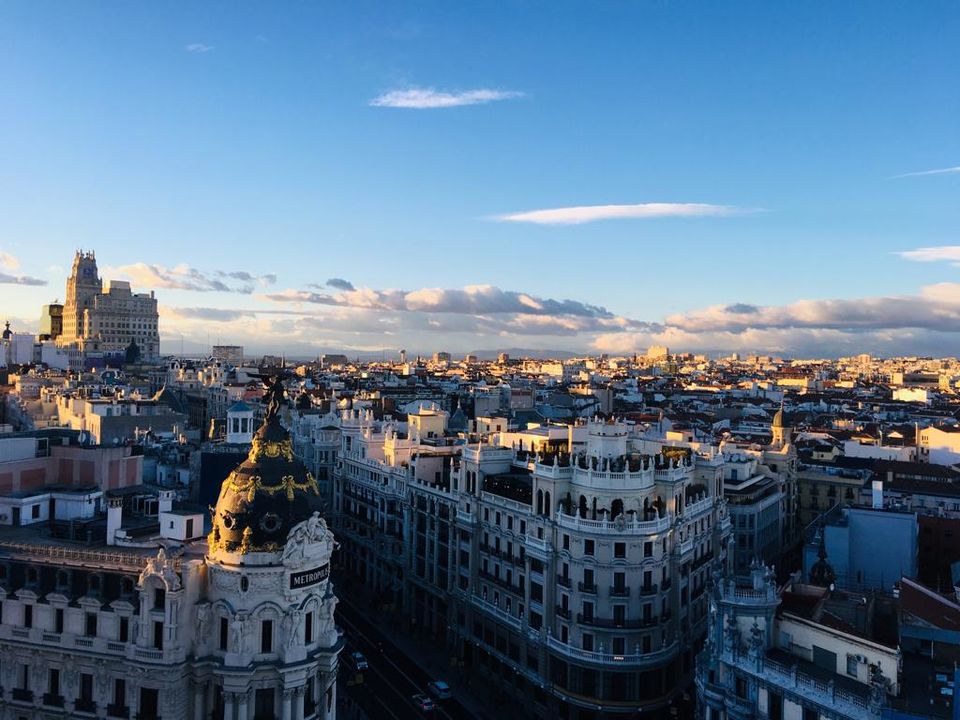 I am following Tripoto since one and half year and had so many chances to write about the cities I have visited. But could not find the courage to write it before. Seeing the increasing number of people writing about their trips, made me realized that I can also help other enthusiast travelers like myself by telling them about my experience. So here is my latest 2 day trip to Madrid.
I am an MBA student studying in Bordeaux, France and after exploring Bordeaux, my first trip destination was Madrid. Spain and Madrid was my obvious choice because I am a big fan of Real Madrid C. F. and always wanted to watch a match at Estadio Santiago Bernabeu. So I along with my friends- Karl and Jinsoo made a weekend plan to visit Madrid.
Before this, I want to tell everyone that most of the historical places and museums in Spain and especially in Madrid are free for students studying in EU. And to visit all the famous places, taking a day or two bus/metro pass is not necessary if you are staying near to Puerta Del Sol.
Travelling
I believe in spending less on travelling and accommodation and spending more on experiencing the real life of the city. Having the tickets for the match been already booked, we chose Flixbus as our mode of travel. It is the cheapest possible way you can book for unplanned trips. But if you are planning a trip a month prior, then you can check flight tickets as it can be even cheaper than the bus or train tickets.
The Accommodation
So we arrived in Madrid at 8 am in the morning and our accommodation was in a Room007 Ventura Hostel. For a student or a bachelor, a hostel is the cheapest place to accommodate. The presence of hostelworld.com is in almost all the cities of Europe. You can get accommodation starting from Euro 10 if you book a few weeks ago. So our place was around 300 meters away from Puerta Del Sol, one of the most-lively squares in Madrid. The most important factor which I liked about this square is that all the tourist locations in Madrid are not more than 2 km or 30 minutes' walk away (except for Estadio Santiago Bernabeu which is around 5 km away and one has to take metro from the same square).
Tourist places
On day one, our match was in the afternoon so we had plenty of time to look around the city. The very first place we visited was Plaza Mayor which has around 400 windows and is at only 200 meters away from Puerta Del Sol. There are so many food markets around that place but the most famous one is San Miguel Market where you will get all the Madrid's special dishes. But I need to remind you that this market is not the cheap one. After that, we stopped by Almudena Cathedral. I am not a big fan of churches and I find all the churches almost similar but this was one pretty church which I would love to visit again. Just about 200 meters next to the church where you can see the humongous Palacio Real. It is an official residence of Spanish Royal Family and now used only for state ceremonies. You will find a long cue on weekends to the ticket counter to enter the palace. From there we headed towards Santiago Bernabeu to watch the Real Madrid Match. Tickets will be available at the counters of stadium. But it won't guarantee you the good view of the match. In the evening after a match, we only visited some famous restaurants and had famous dishes which we will see in later part of this blog.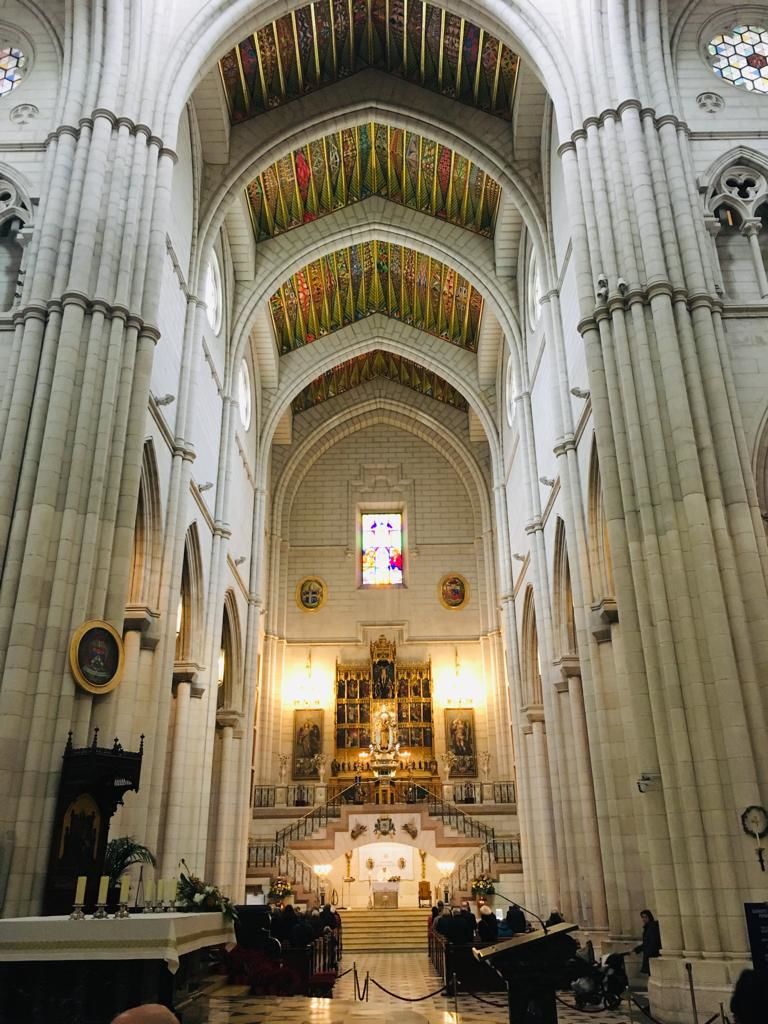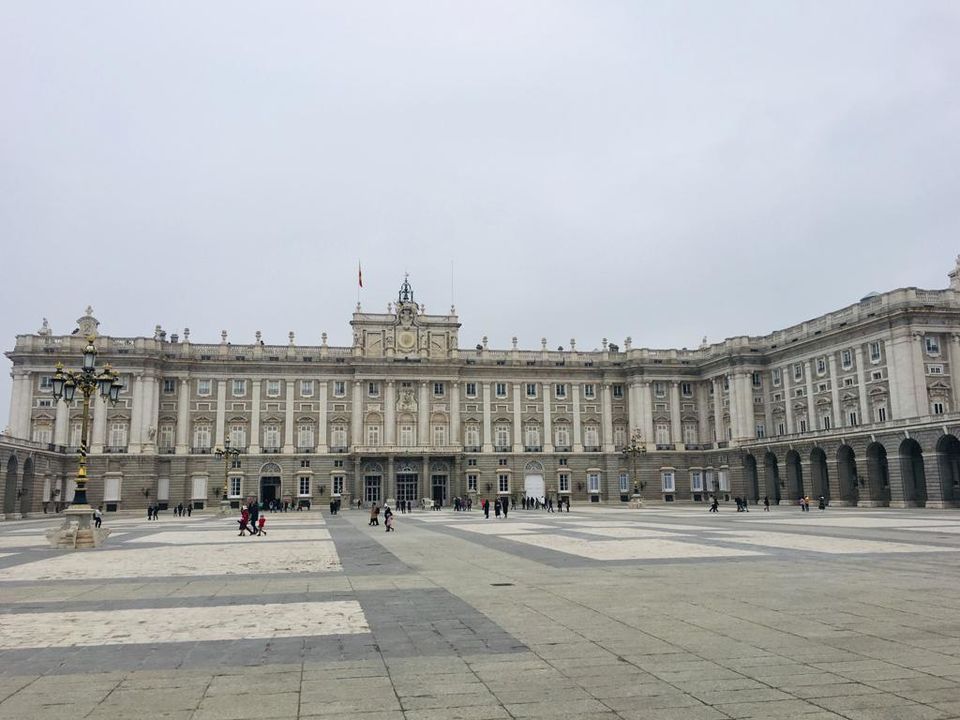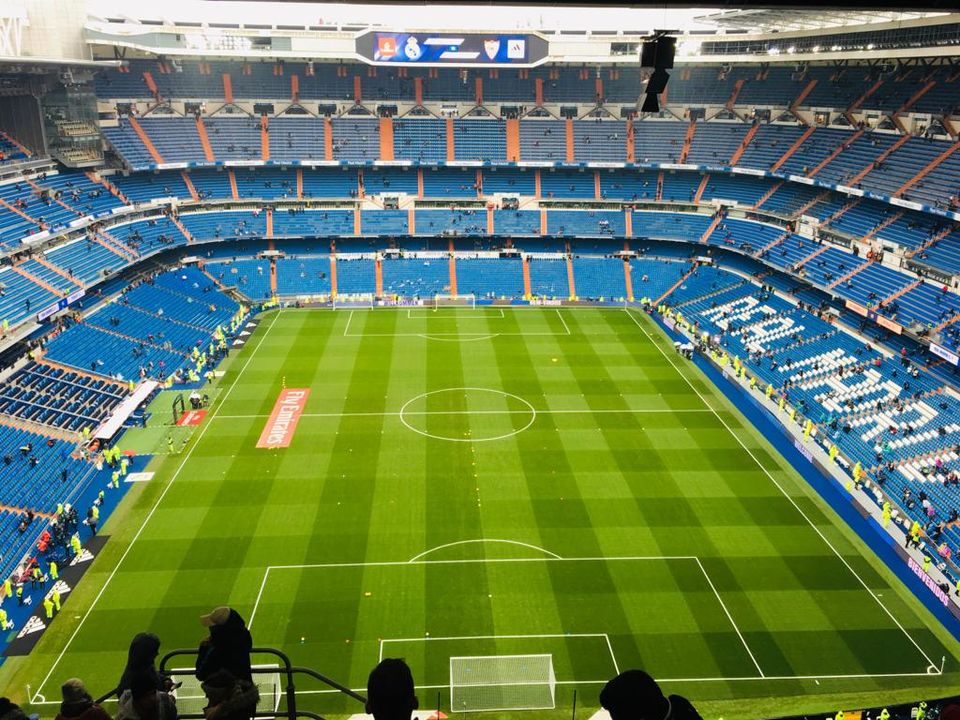 On day 2, we first went to Museo del Prada where we got free entry as a student. It's better if you go to the museum early at 10 AM to avoid a long cue. There you will find some great work by famous artists like Gayo, Velazquez, Titian, Rubens, etc. Around 1 km from a museum, there is a Plaza de Cibeles. It is a plaza with the statue of Cybele, a Phrygian goddess. This plaza is connected to the Calle de Alaca which is the longest street in Madrid. This street starts from Puerta Del Sol and goes on for 10.5 km. But at the other side of the plaza, you can go to the Circulo de Bellas Artes Rooftop. This building is supposedly at the center of the city where from rooftop you can get a good city view as well as sunset view. The ticket for the rooftop is 4 Euro. But for having an international student card will cost you 1 Euro less. This was the final stop for us which ended our Madrid trip.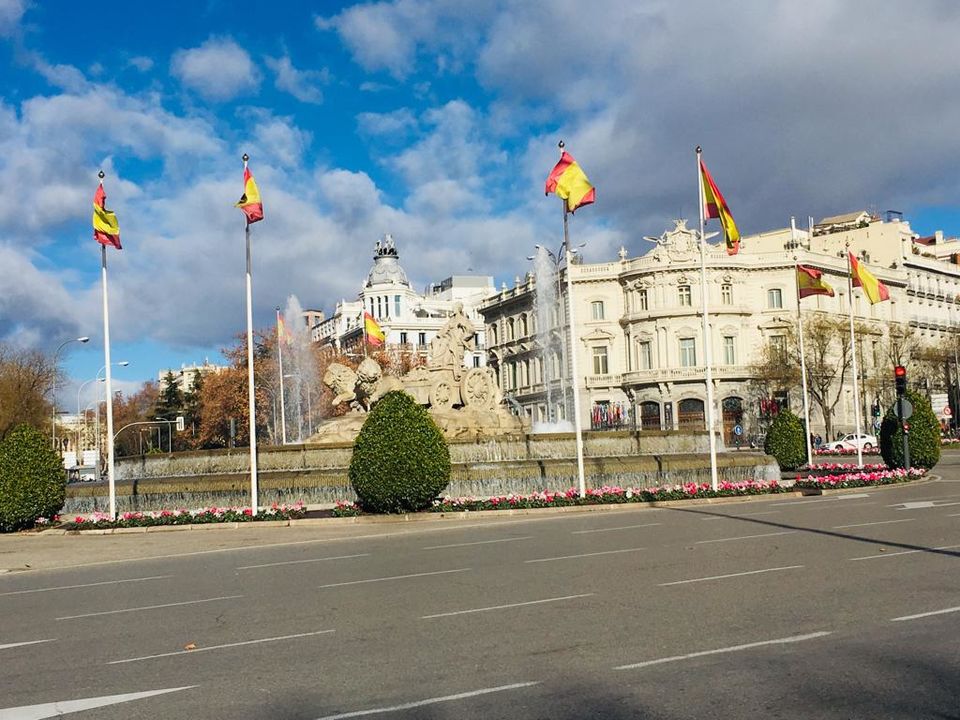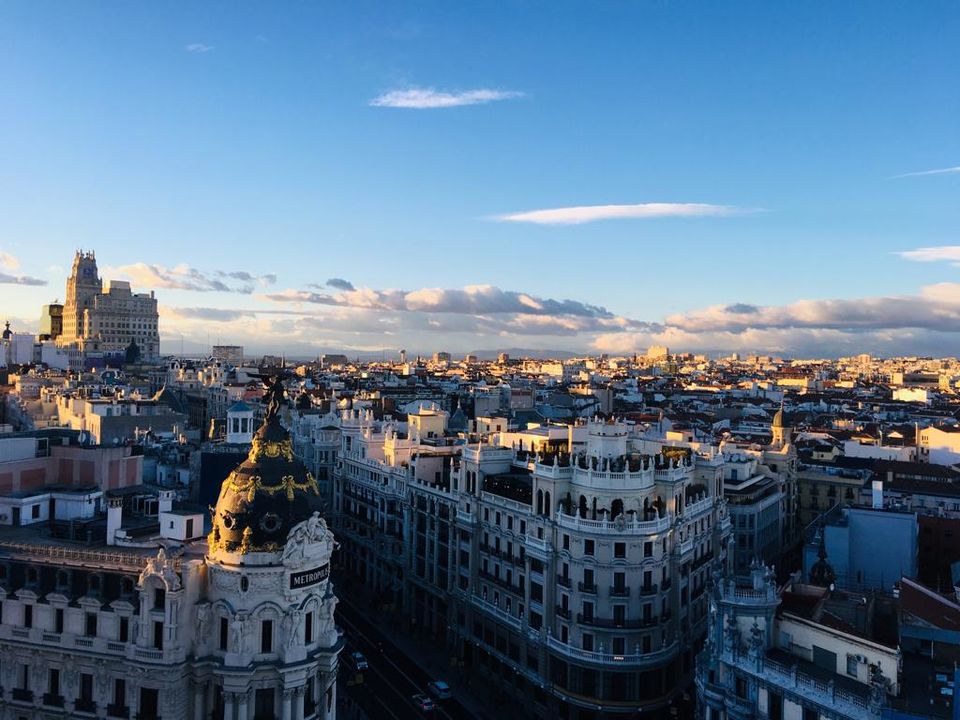 There is one more place which we could not go due to time constraints which is Temple of Debod. It is an Egyptian temple which is a good place to visit in the evening
The Food
Here comes my favorite part. The three most famous food dishes which one must try in Madrid are Tacos, Sangria and Paella. There is probably Europe's most famous tacos restaurant in Madrid named Takos Al Pastor. There you will always find a long cue irrespective of the day of the week. But even a wait for 30 minutes is worth a while because you get 1 delicious Tacos only for 1 Euro. And the price is very cheap considering the quality of the food. The most delicious types of takos for me were Pastor and Nopal Con Queso. We tasted the most famous drink of Madrid, Sangria (made of red wine, brandy, lemons, apples, oranges and sugar) near to our hostel at Puerta Del Sol. The name of the restaurant was Taberna Melibea. There is one famous restaurant named La Barraca to taste Paella. For us, seafood paella was a better one than chicken paella. I believe these 3 dishes/drinks are must if you are travelling to Madrid. Also, you can find other dishes along with these at San Miguel Market.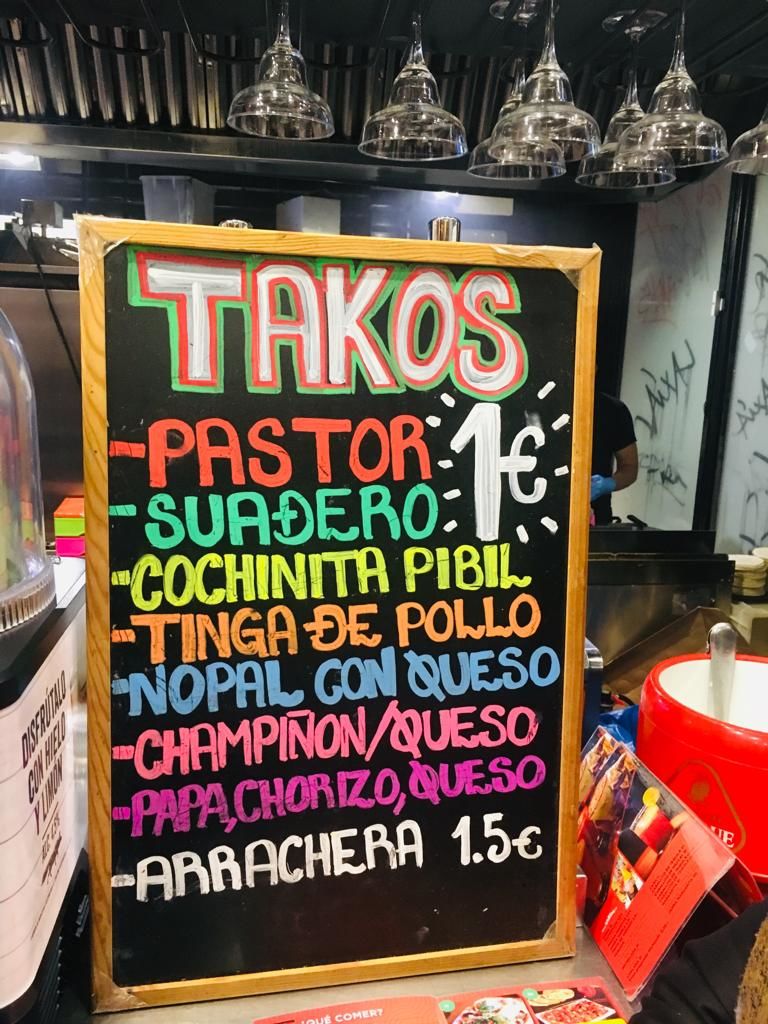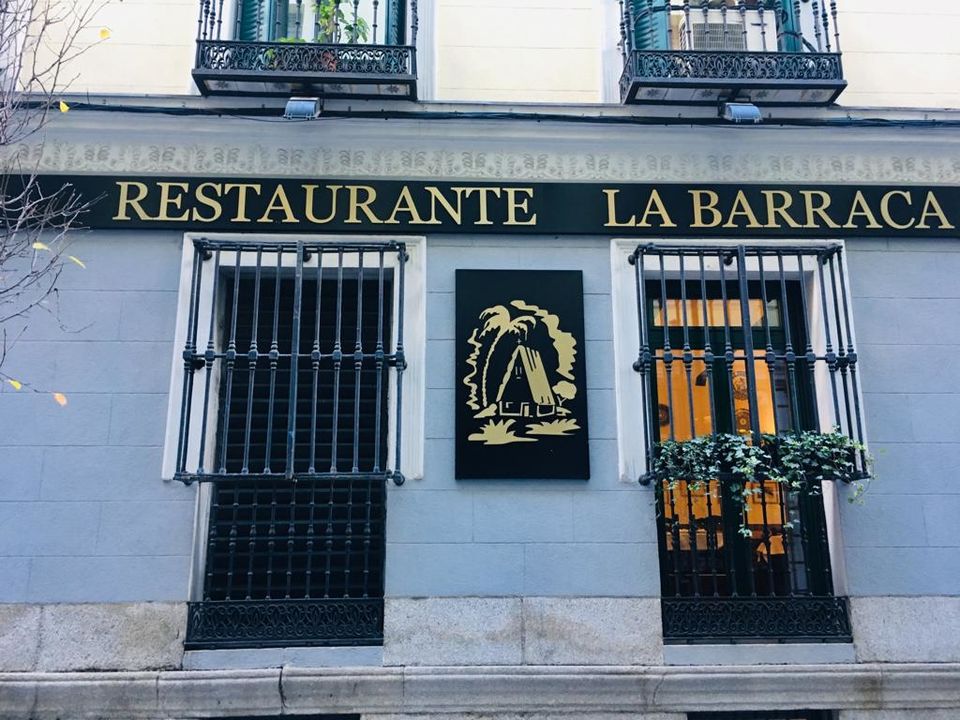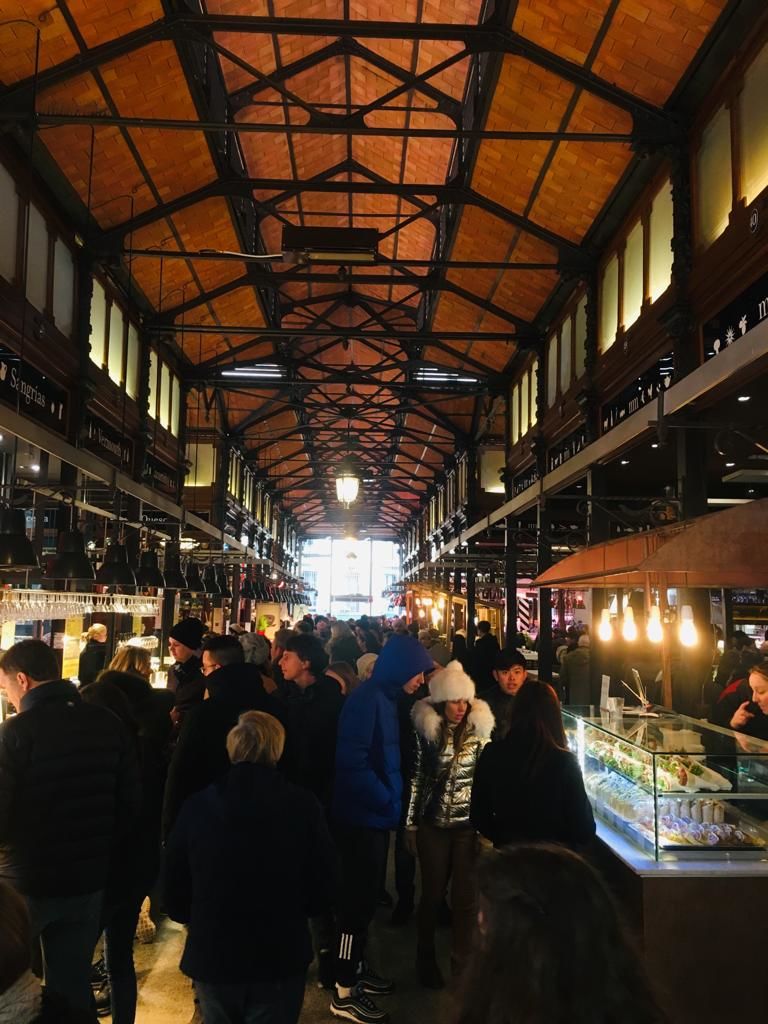 That's everything from my side. Hope you enjoyed the story and help me in writing better.
Viaje feliz
Gracias