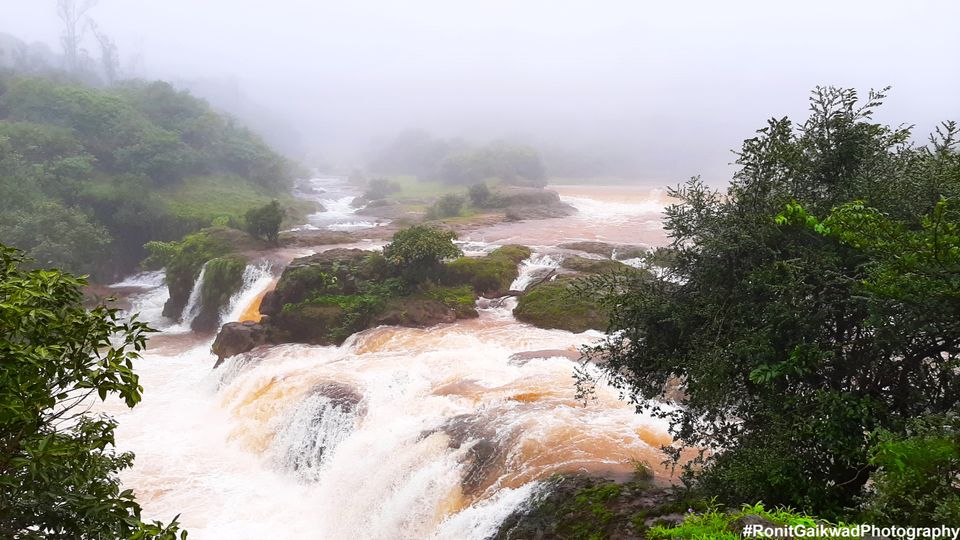 The waterfall point is also a part of the various tour packages you can opt for when traveling to Mahabaleshwar.
Coming to the same as a tourist spot itself, the views are breathtaking. We visited the same recently, and as there was plenty of rainfall, we got the privilege of seeing the waterfall in full force. The best part being the entire area has clouds looming over the waterbody, making the entire area covered with mist.
But the entire area is serene, filled with lush green vegetation, with the waterfall cutting in from the mountain slope. The car generally goes to the point where you can see the waterfall by walking a few steps. The best time to visit is during the peak monsoon season. However, the waterfall can generally be seen from July end to December.
All in all, this is a must-visit place if you are on tour to Mahabaleshwar. The serene surroundings with the misty atmosphere due to clouds and the waterfall gushing down is an absolute visual treat to the eyes.