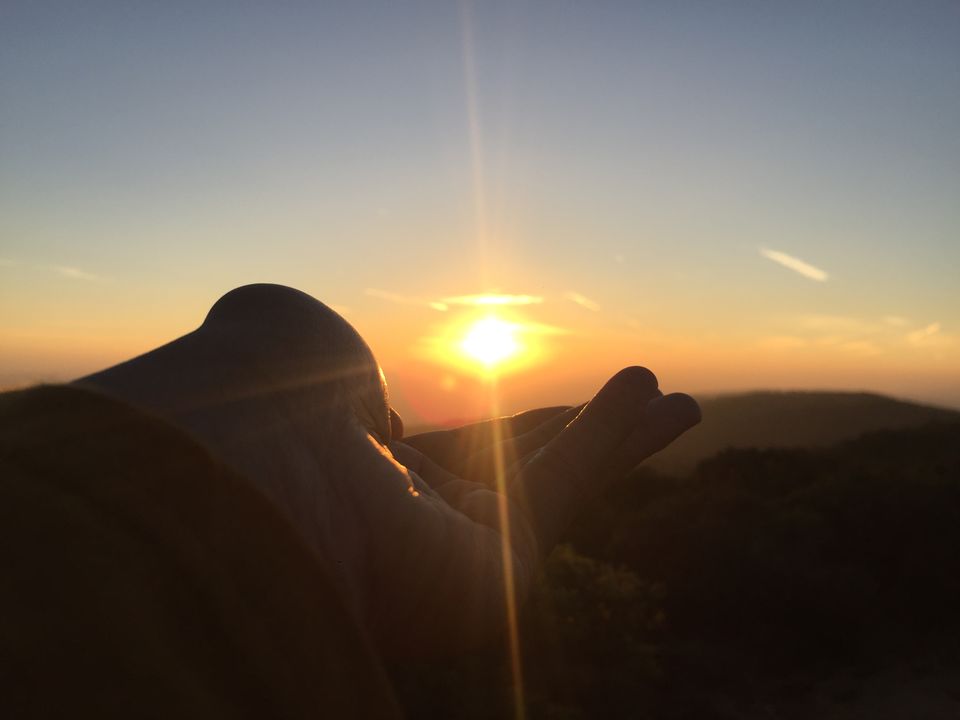 Continuing our road-trip from Lonavla, we reached Mahabaleshwar around 9 PM. The ride was scenic on either side & one could relate as to why the NH48 is deemed scenic and smooth.
Our booking was at: Hotel Sai Yash, Main Market Adurjee Road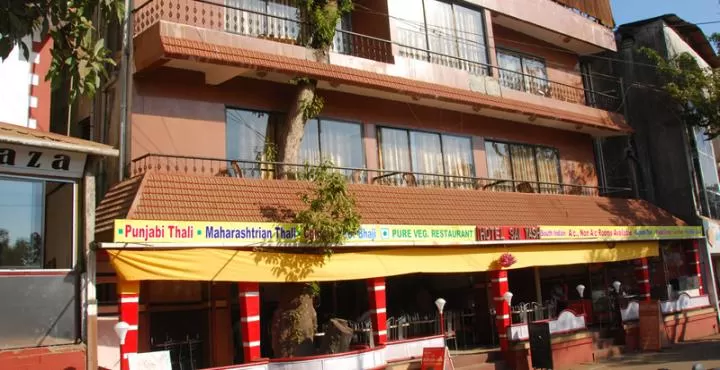 It was a late check-in. We took a deluxe room. It had a one double and a single bed, ideal for 3 adults.
Cost via ibibo: Rs 1,365/-
Upon our request, they added another mattress as we were four. The hotel charged Rs 500 extra, which is the trend.
Highlights of the trip.
1) Wilson Point:
Sunrise at Mahabaleshwar can't be given a miss. We rode early morning around 5.30 AM to Wilson Point following GPS. A few other tourists had reached before us. A local chai wala (tea) served us tea. I recorded a beautiful time lapse of the sun rising behind the clouds in the expanse.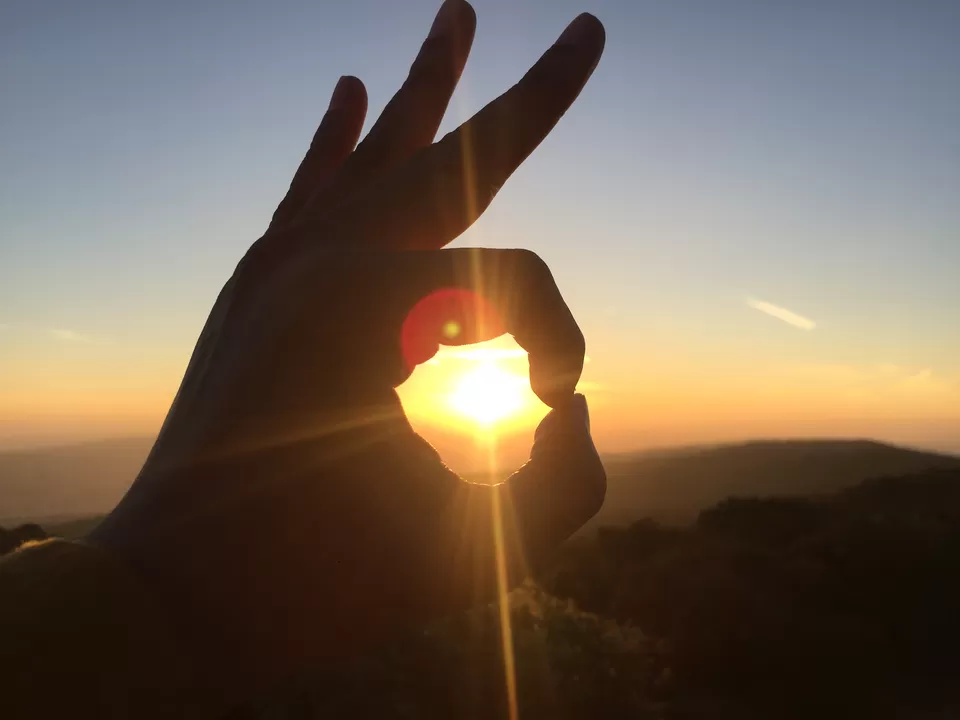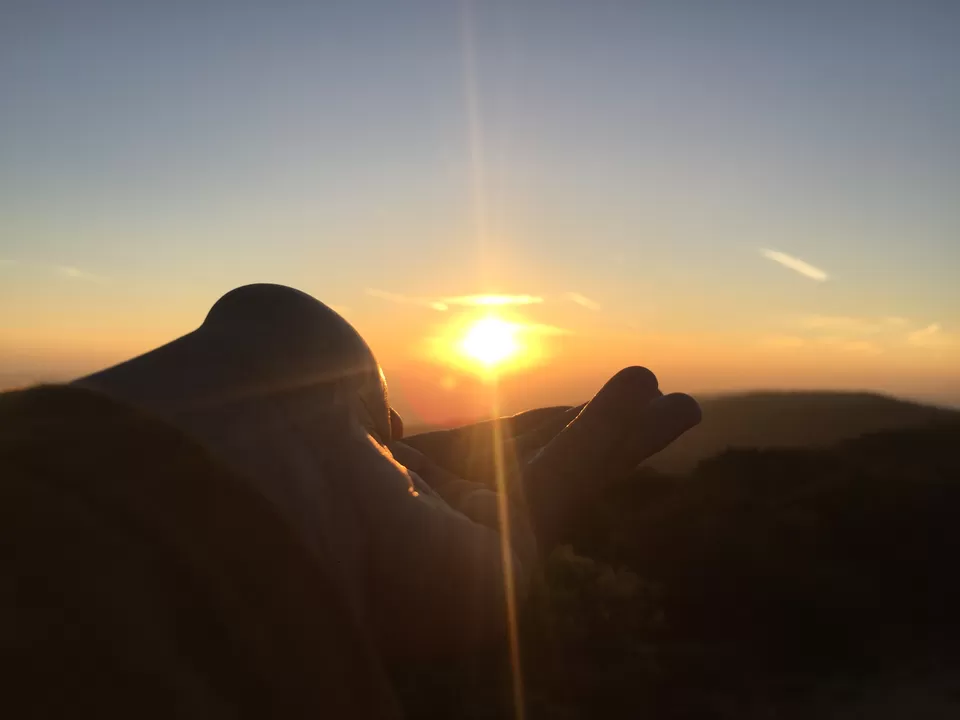 While many left after witnessing the spectacular, we stayed behind and had a long photo session.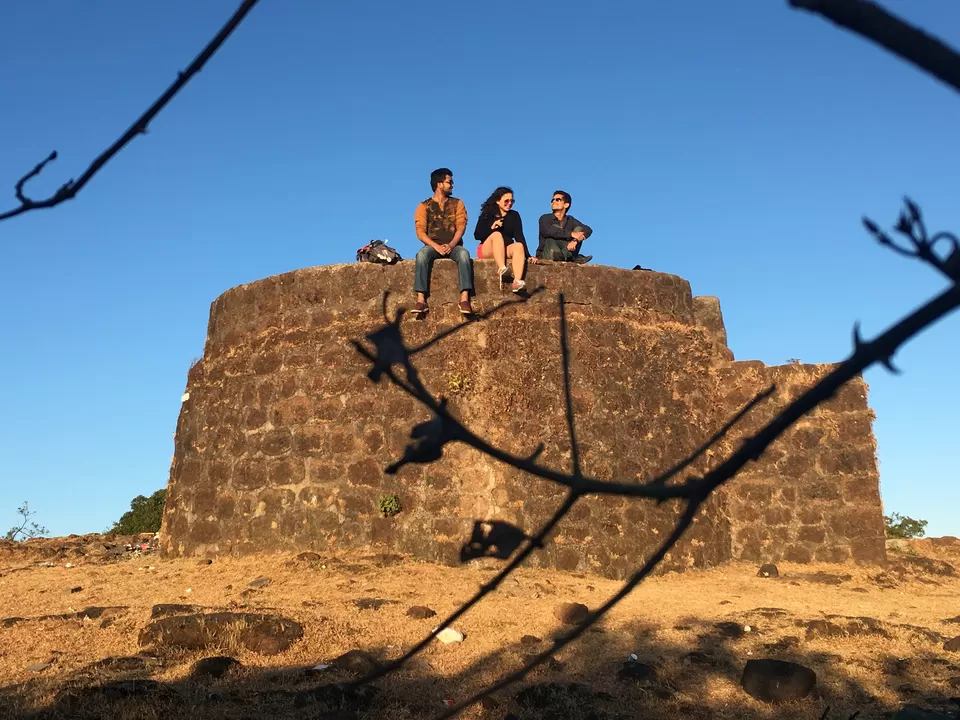 2) Venna Lake:
From wilson point we wandered to Venna Lake. A magnificent lake with dazzling 360 degree views.
Cost of boating: Rs 300~350/-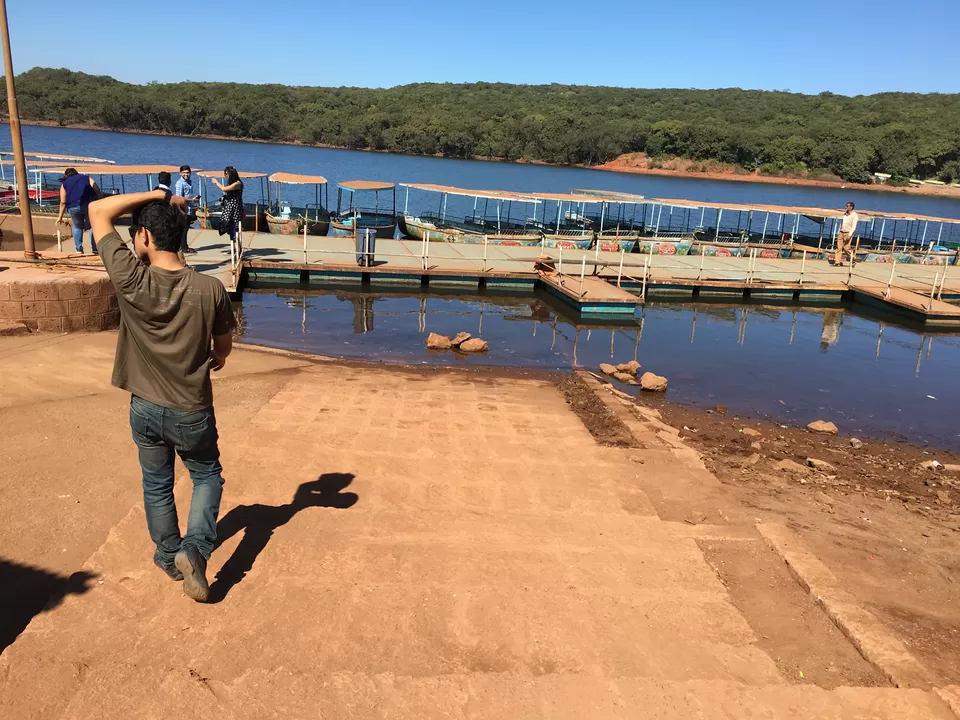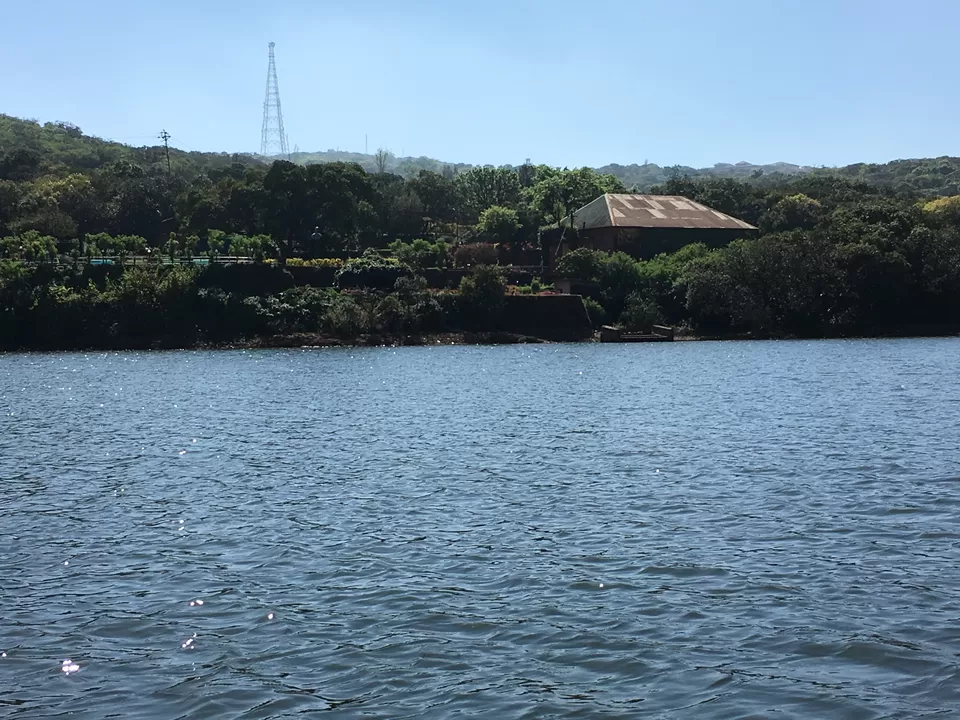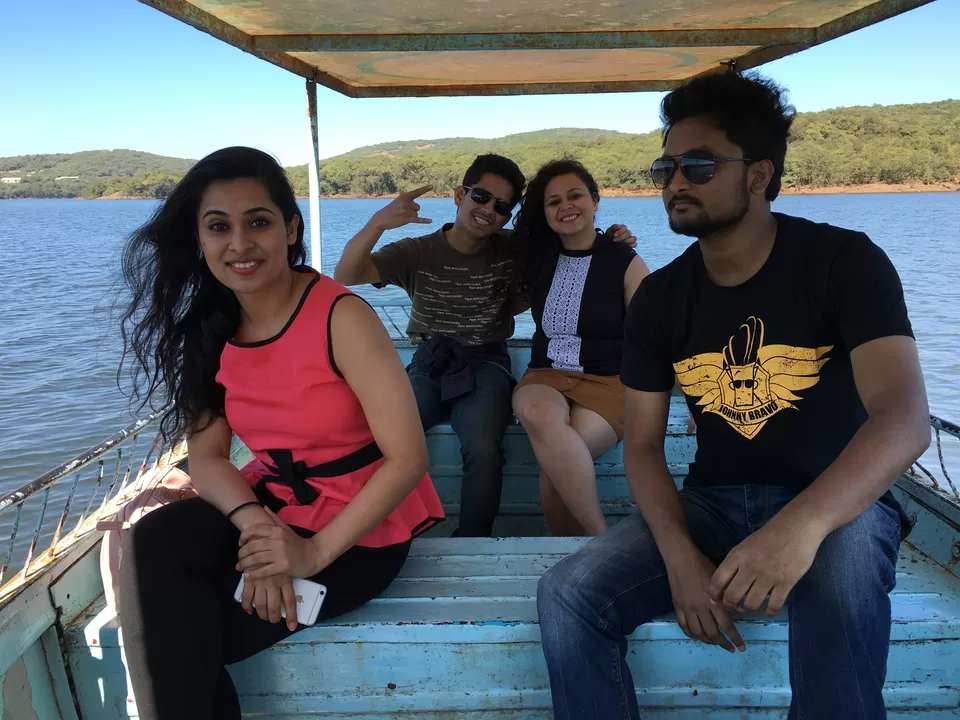 3) Mapro Garden:
Mapro Gardens is a garden park in the hill station of Panchgani, Maharashtra, India, situated close to Mahabaleshwar, known for their strawberry produce. It has also now become a tourist destination. Mahabaleshwar contributes to 85% of the total Strawberry produce in India and about 80% is consumed fresh.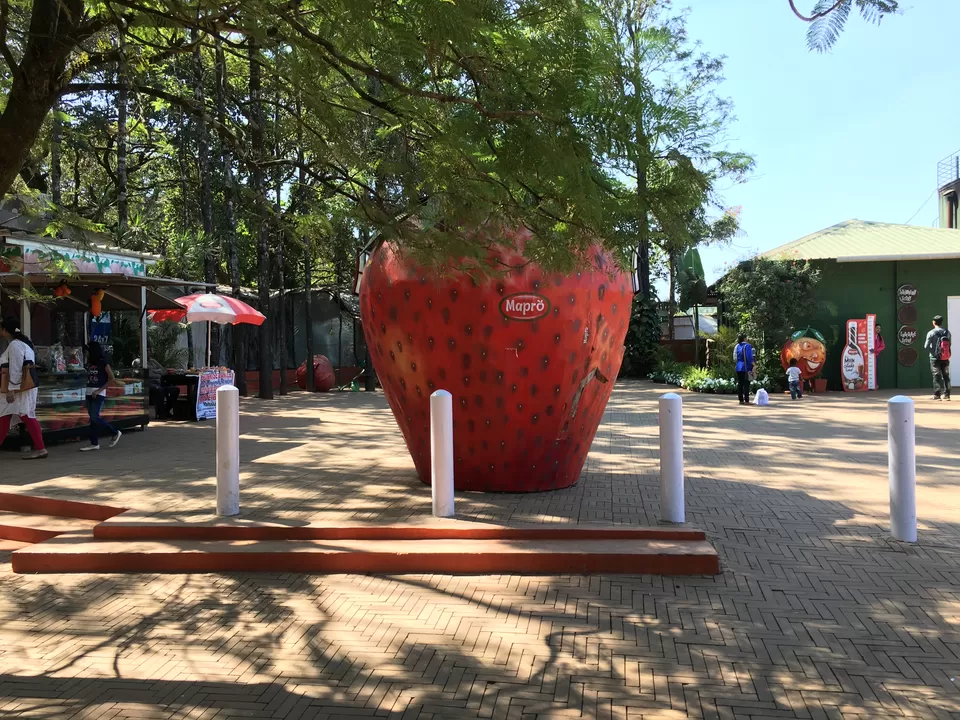 Did someone alert them about the crazy fours?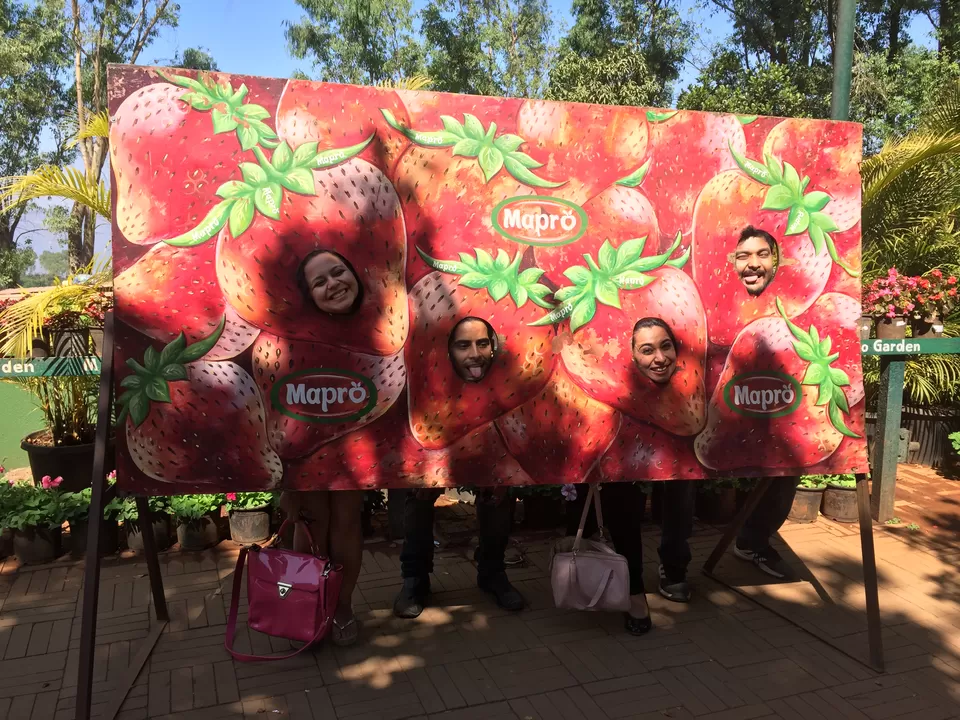 Now that's what you call branding!!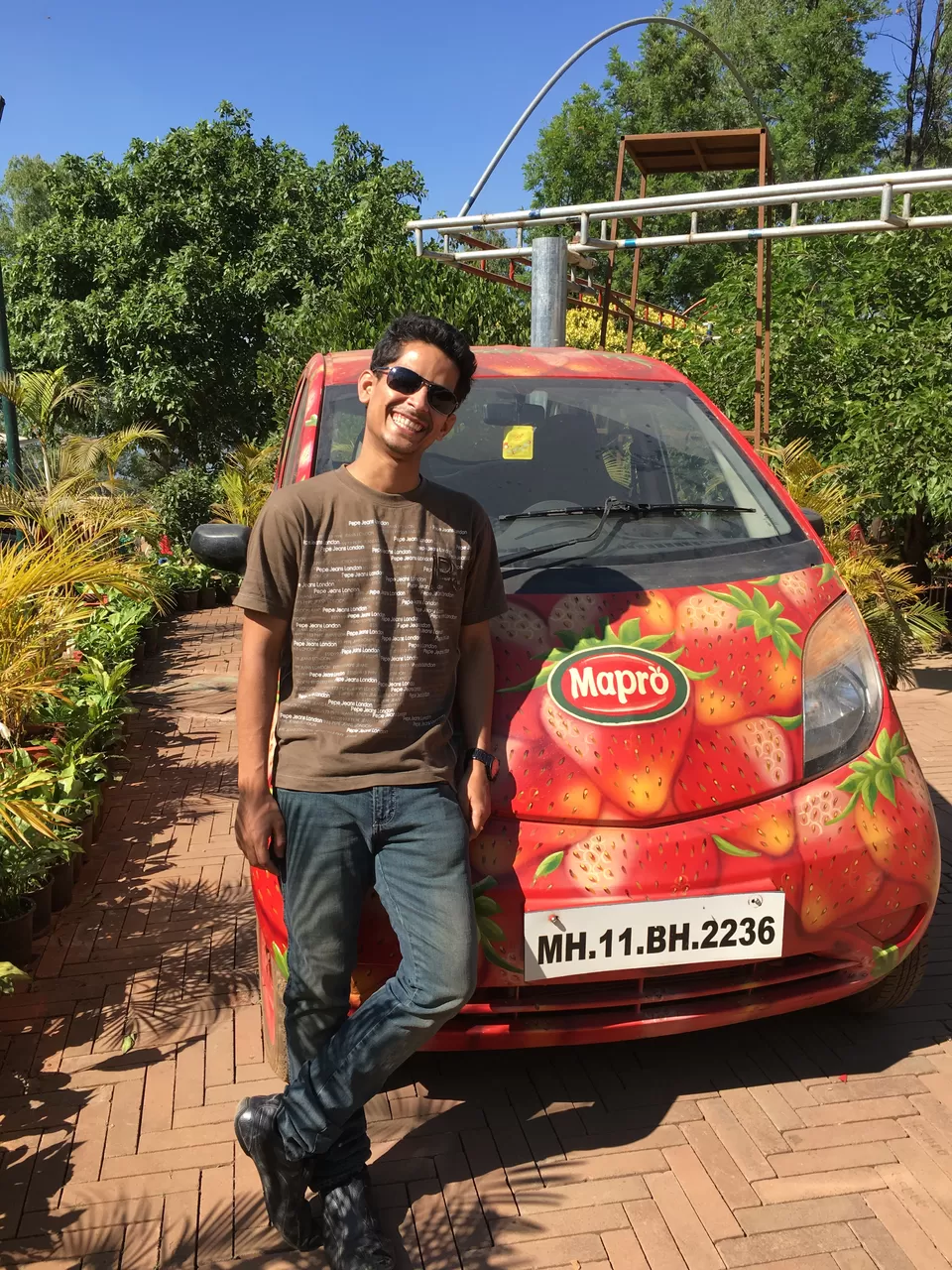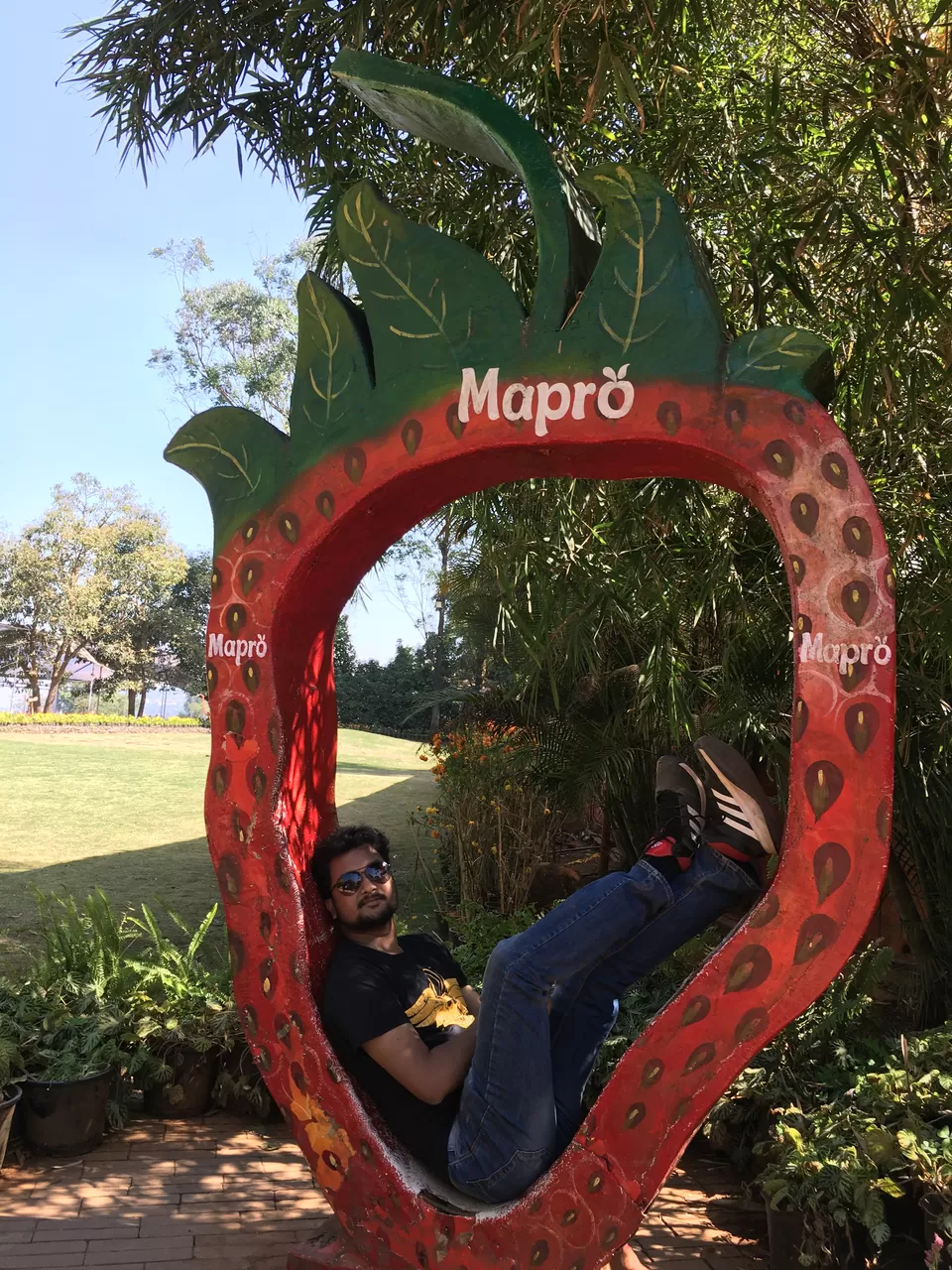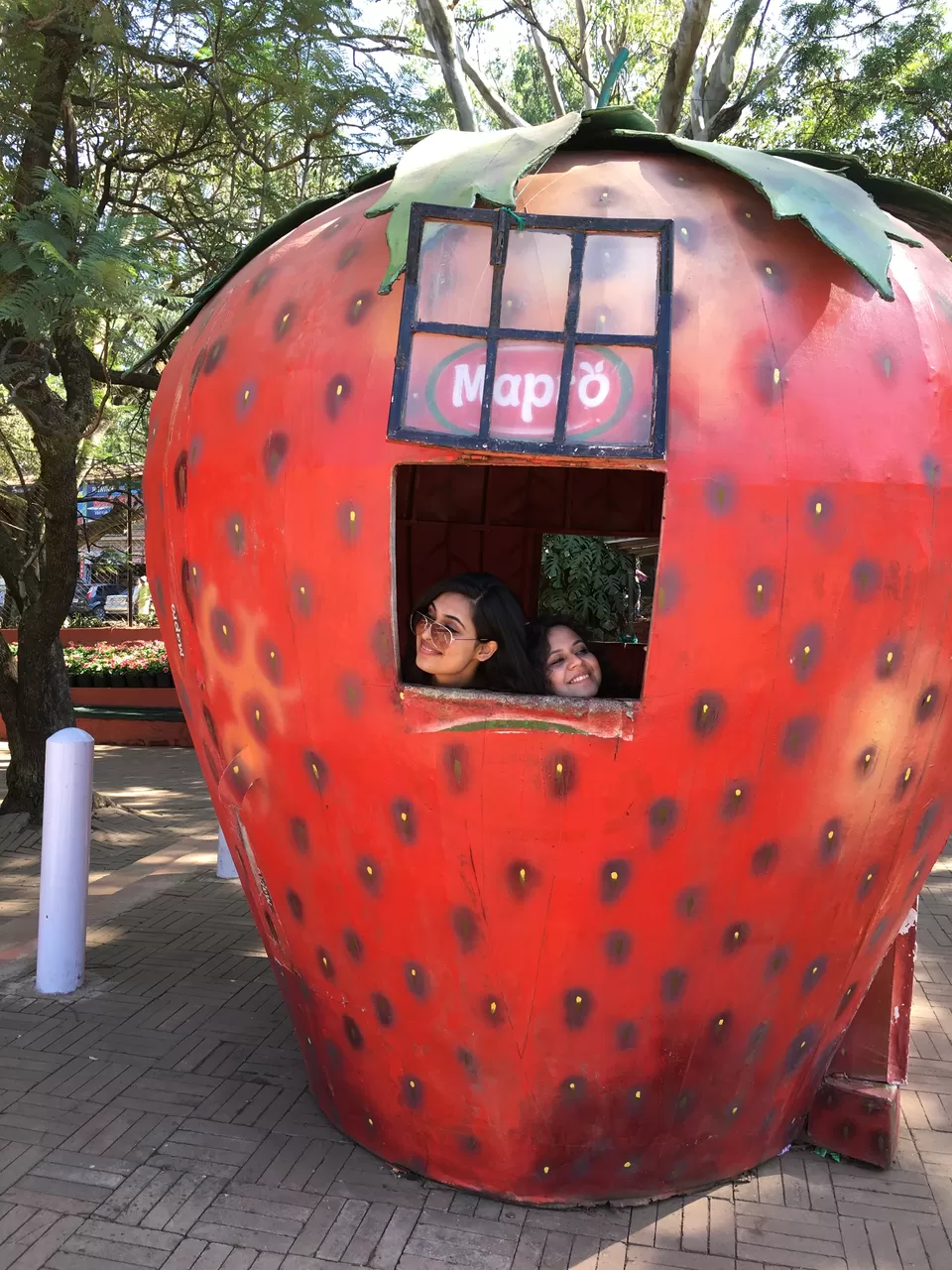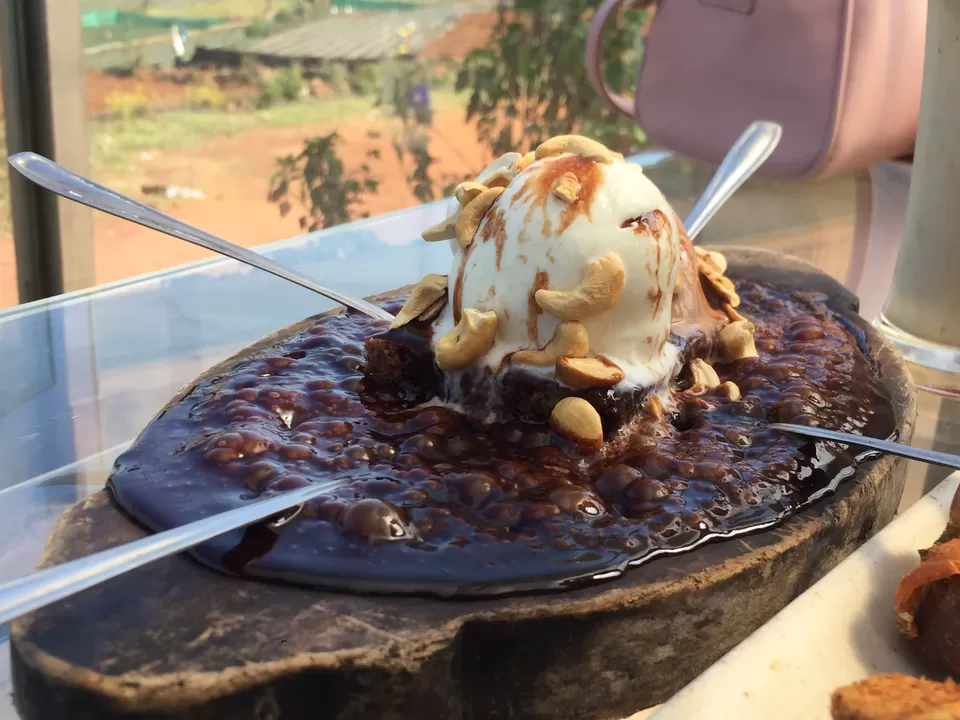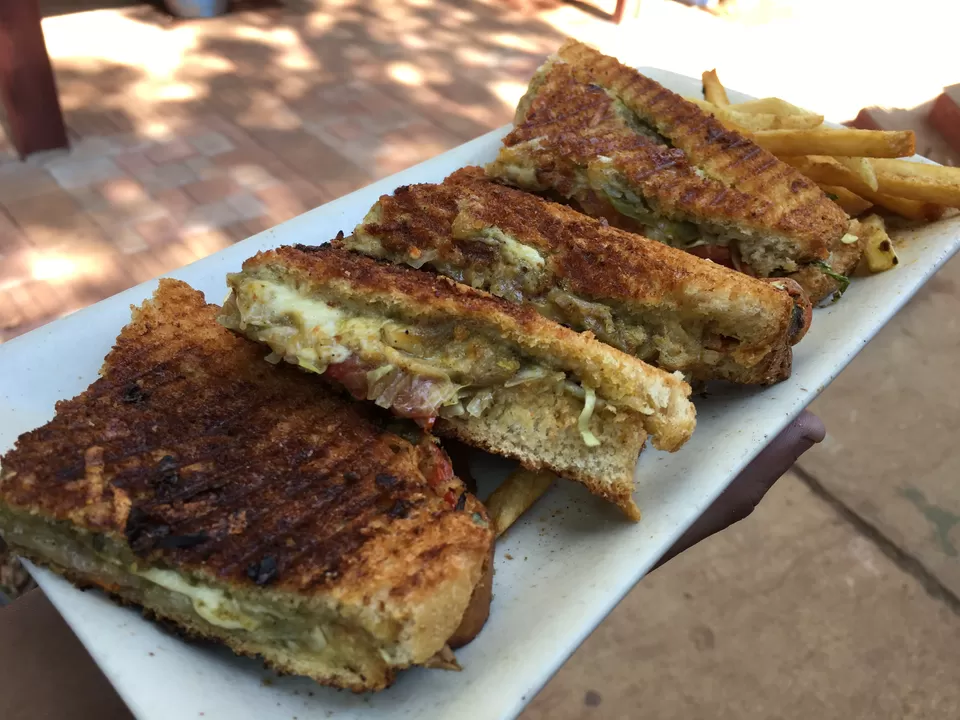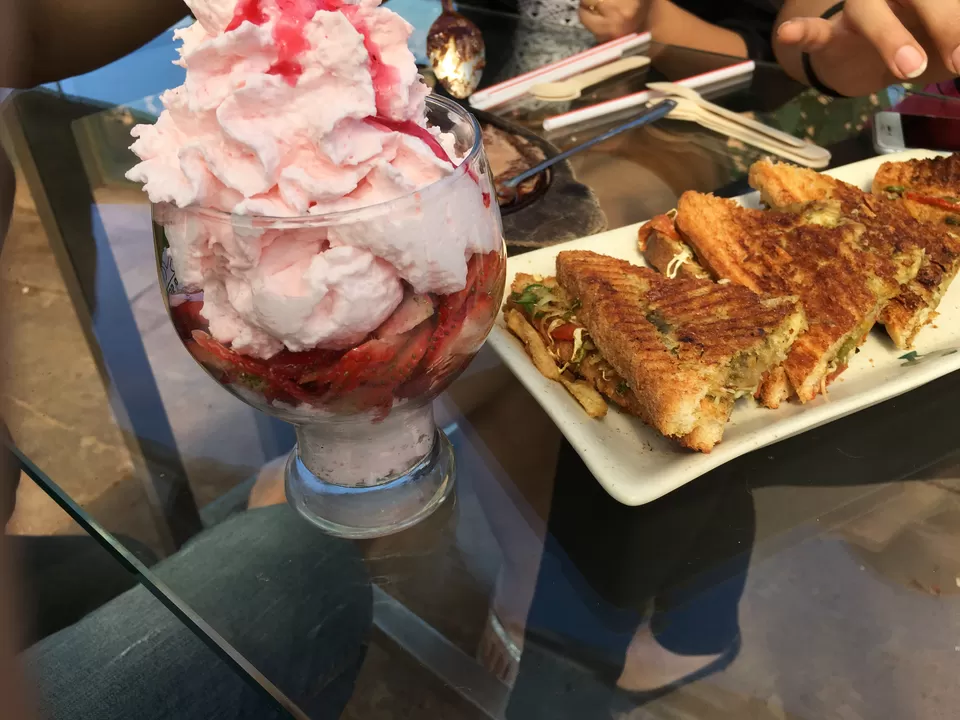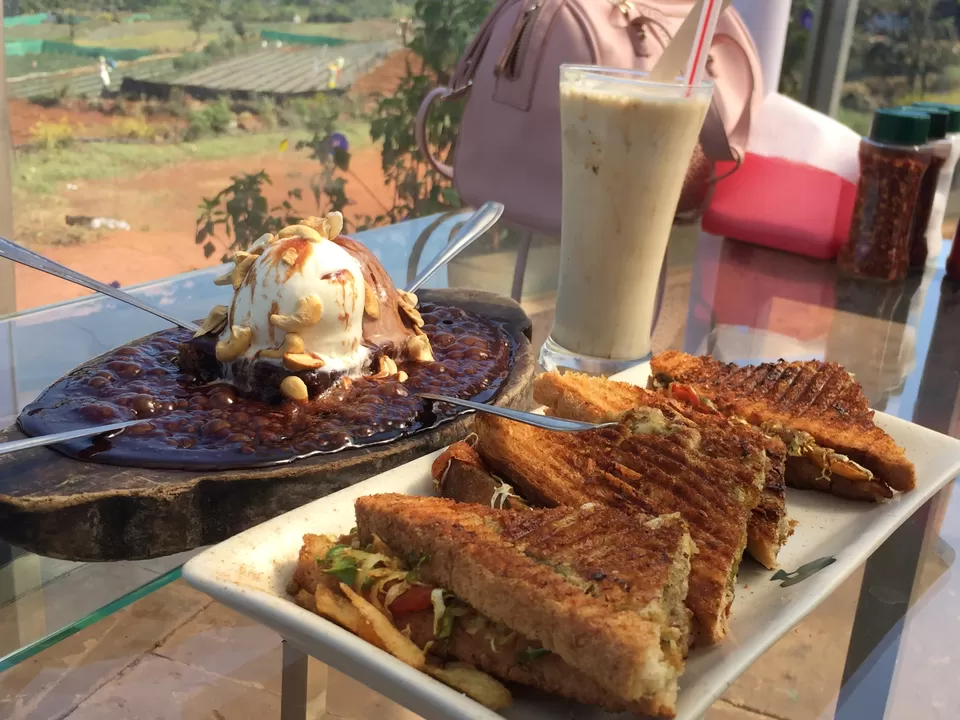 After enjoying your dollop of fresh strawberry cream you can head to their shopping area to purchase their products. They are kind enough to let you taste most of the products before buying. I bought a variety of Mapro products back for my family. Make sure you don't miss out on the same. It can't be cheaper anywhere else in India too, since you are standing right where they produce it.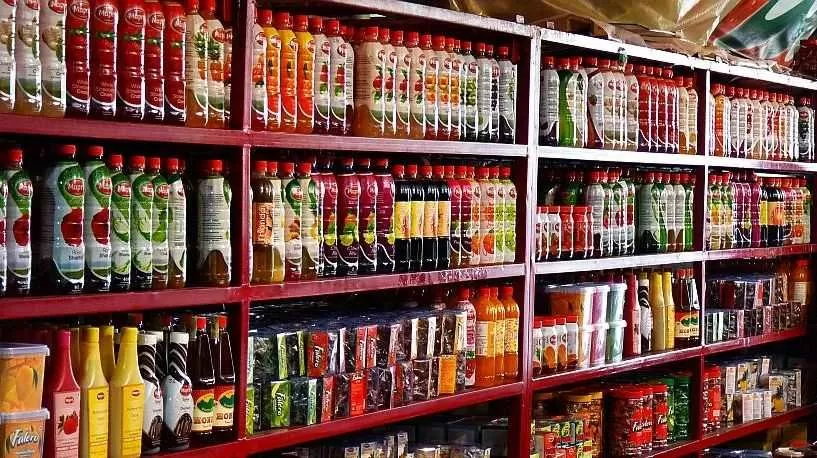 4) Tiger Point:
There are so many points in Mahabaleshwar, I forgot which point is this one. Perhap's Tiger Point or Arthur's Seat, I cease to remember exactly.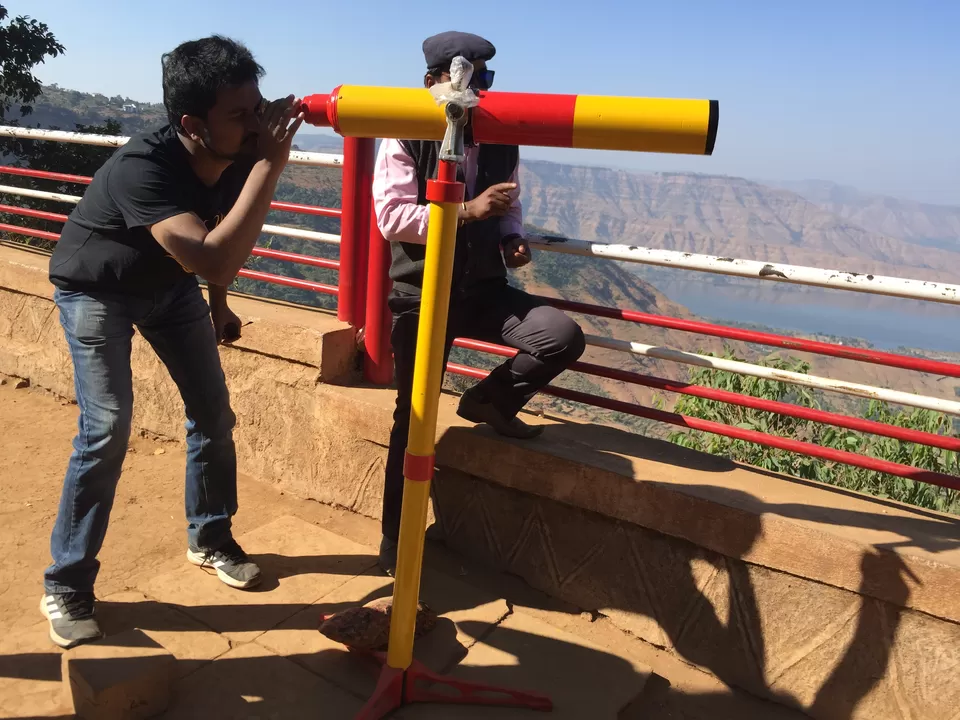 Cost: Rs 50/- per person.
The telescope guy adjusts the scope and shows you 5 points of Mahabaleshwar, even where some parts of Bajirao Mastani were shot. Also, you can zoom in to see the tablelands, Asia's second longest mountain plateau. If time allows you should visit it too, as mentioned in other web articles.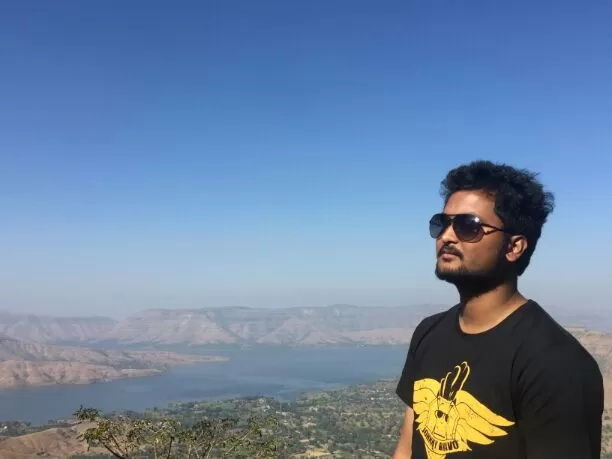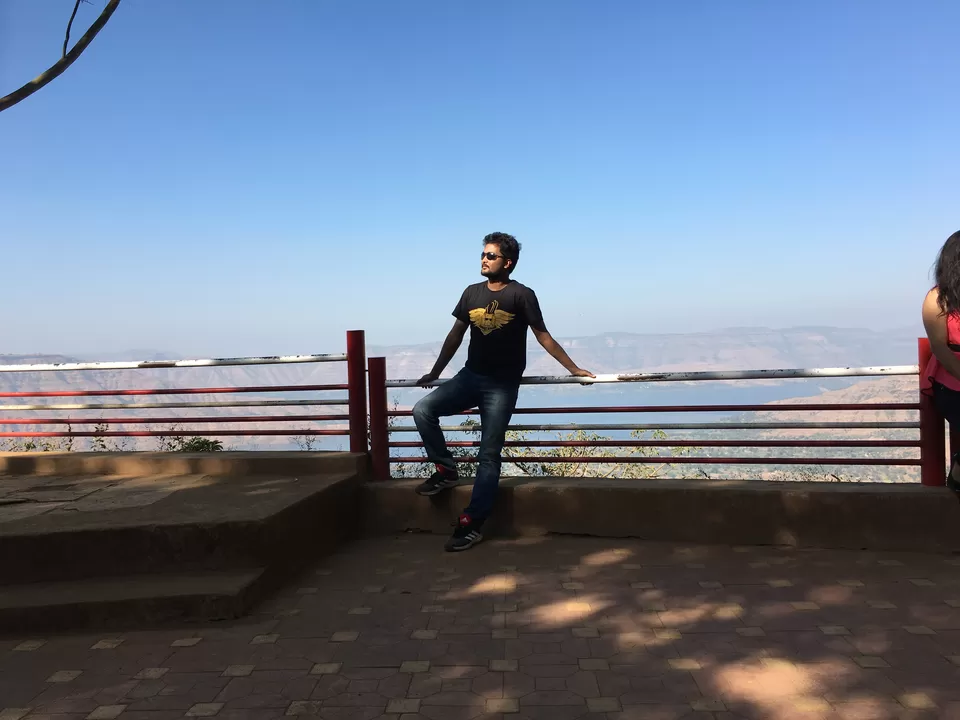 Other famous highlights of Mahabaleshwar are:
Mahabaleshwar Temple
Lingmala Waterfall
Elphinstone Point
Elephant's Head Point
Wax Museum ( Not your average Madame Tussauds :P )
Babbington Point
Falkland Point
In the words of famous guru, Shanky Maharaj :D
"When you've seen one point, you've seen all points". Perhaps that is the reason why we couldn't cover more, but we were happy with what we saw.
I really liked what the hill stations of Maharashtra had to offer. The temperature wasn't too cold nor warm. It was just the right amount for sightseeing.
Next stop was Pune. Roamed a tad bit there too. Story for another day!
I hope you liked the write up!
Frequent Searches Leading To This Page:-
weekend holiday trip from mumbai, weekend trip cost from mumbai, weekend getaways from mumbai, weekend holidays from mumbai, weekend tour cost from mumbai, weekend getaways from pune