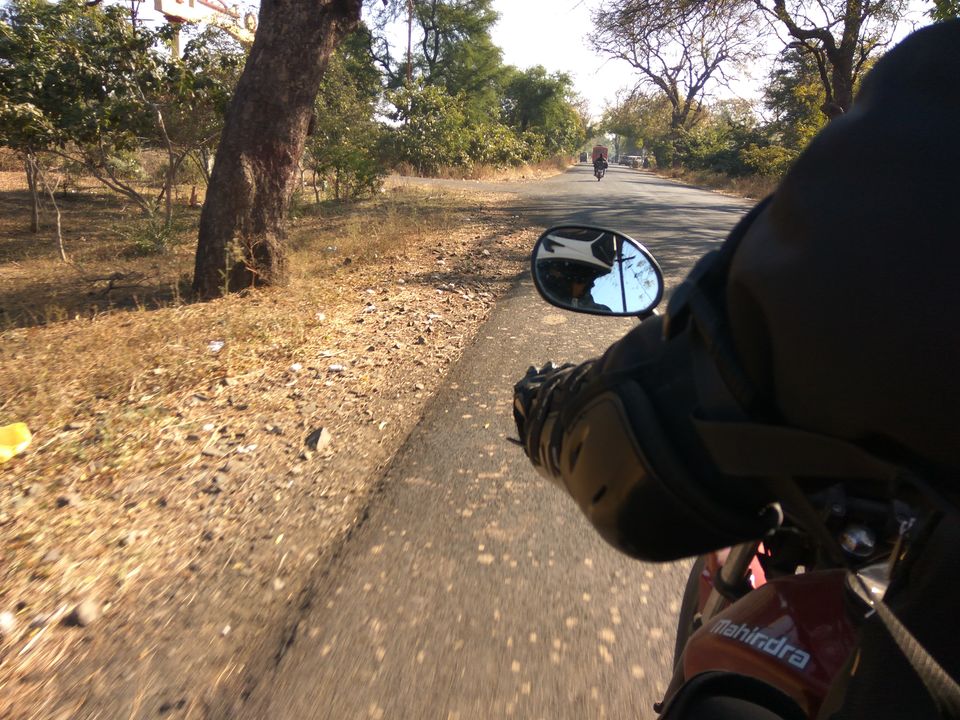 First let me tell you, I did not ride once during this trip. I completed the entire trip as a pillion.
Man, I tell you, its not that easy as it seems to sit at the back of a bike and travel long distance. Its a Responsibility. Off course, riding is a much bigger responsibility and task.
It was a great learning experience for me before I head to Himalayas on my own bike or may be again as a pillion with someone to the heavenly Abode of My "Bhagwan Mahadev" !!!
Har Har Mahadev !!!
I know I will be there someday. Bike or Car, Train or Bus, Rich or Broke.
We started the ride on Friday night at around 10:00 PM took the highway NH160, I Guess which goes to Sinnar. At around 02:00 Am to took a first Halt due to cold. I think it was Ghoti-Shirdi road. We slept for an hour at a Garage. The owner offered us a bed (khatiya)...After a long time slept on a khatiya ... We were suppose to a take a nap for 15-20 mins but we slept for good one one and half hour. The owner offered us tea and biscuits. Thanks to him and his hospitality. Like they say in Marathi, पूर्ति लाहान , पन कीर्ति महान !!!
This proverb is used in a different context, But here I am trying to show how a person with so much little had a big heart to help us. This is what about the people of my country (specially rural )and I guess it would be everywhere in the world that really amazes me. Taught us Mutual Respect.
We left the garage with a hand shake. Next time I will take a picture of everyone who helped me during our trip.
We started at around 03:30 AM, towards Sinnar - Kopargaon - Vaijapur and reached Verul (Ellora) in the morning. Enjoyed the beauty of Kailasa from a distance and left towards Jalna taking the highways which goes within the Aurangabad city. Aurangabad again one my favourite city. Then from Jalna - Sindkhed Raja. Sindhked Raja is a birth place of Rajamata Jijabai, mother of Maharaj (Shivrai). From Sindkhed Raja towards Lonar. Then stopped to have tea and breakfast. We were again guided by a local to take a short cut route to Lonar. After few KM after Sindkhed Raja, there is place called Dusrabid. Ride few meters and take a left towards Lonar. This road was the amazing part of our ride. Complete shock and a Surprise for riders.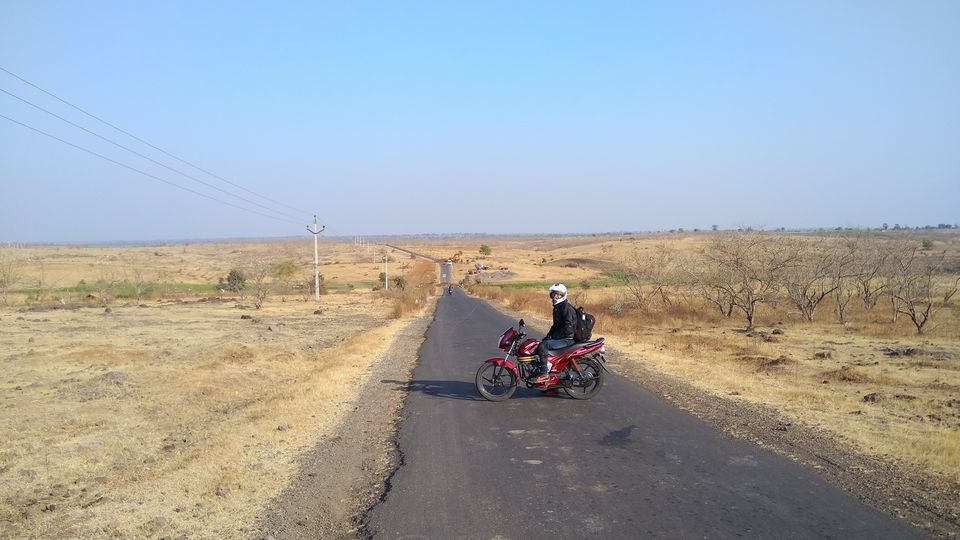 Riding for two hours and finally we reach our first destination on the list. Lonar : Crater Lake. It is believed to be one of its kind in Asia. and Vithala, it is in Maharashtra within 500 KM. Feel so Lucky.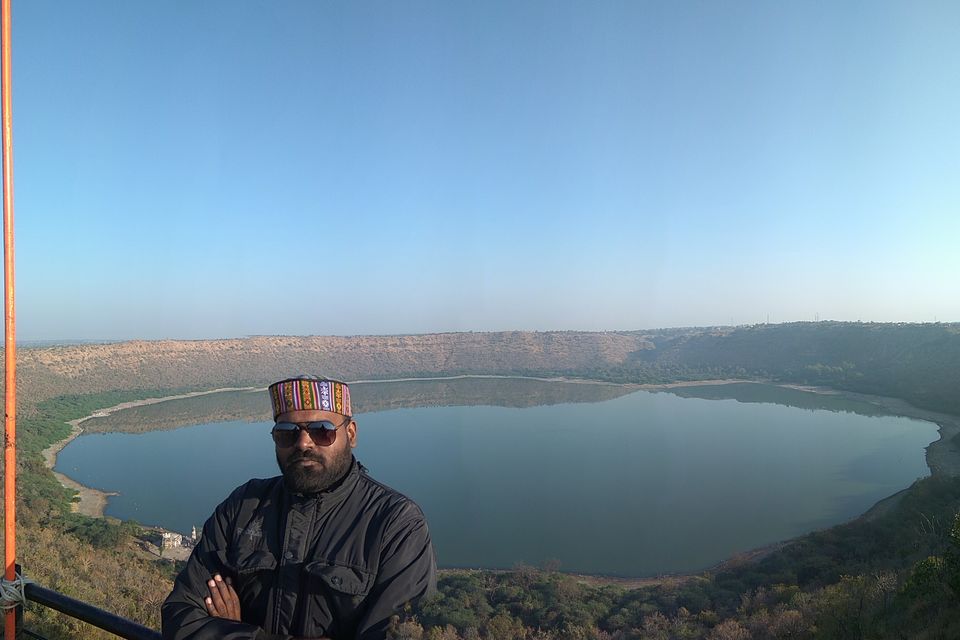 We decided to stay at Lonar. Lonar has a MTDC property, however it was booked. We stayed at a local inn payed somewhere around Rs.300.
In the morning descended to the Lake. There are few ancient Temples. We got the chance to take darshan of Kamalja Mata.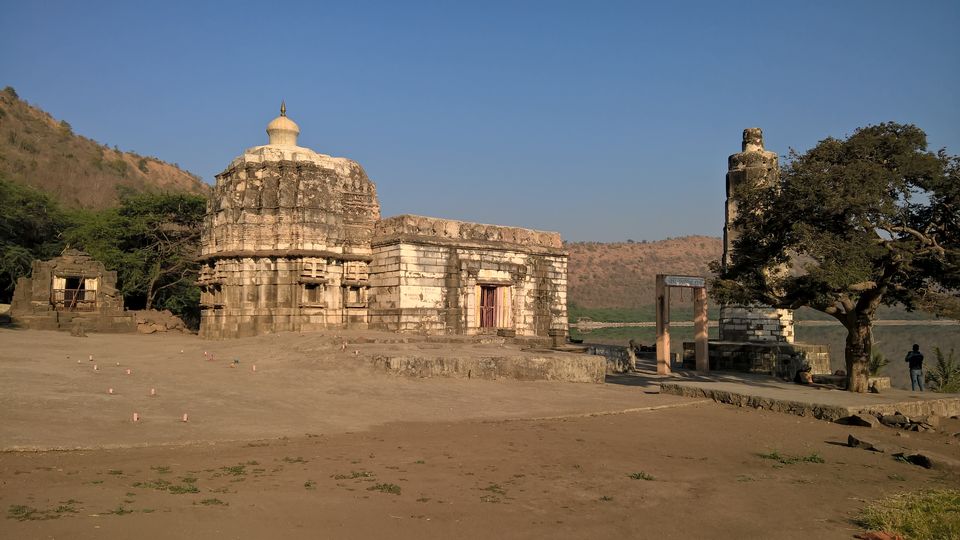 Then we decided to go to Sun Temple towards north direction from Kamalja Mata Temple. But, we met a guide Mr. Amol Sardar (9975447088) who warned us about a Biptya (Leopard) and Wild Boar which was sighted before we came to Lonar. We and two more travelers with Mr Sardar decide to go further. But Suddenly, the langoors and Monkeys started making noise and sound like a warning. Hence, we returned. On the way we saw the pug mark of Wild Boar. We also saw the pugmark of the Leopard, I can't find that picture in my Gallery. It got deleted, I guess.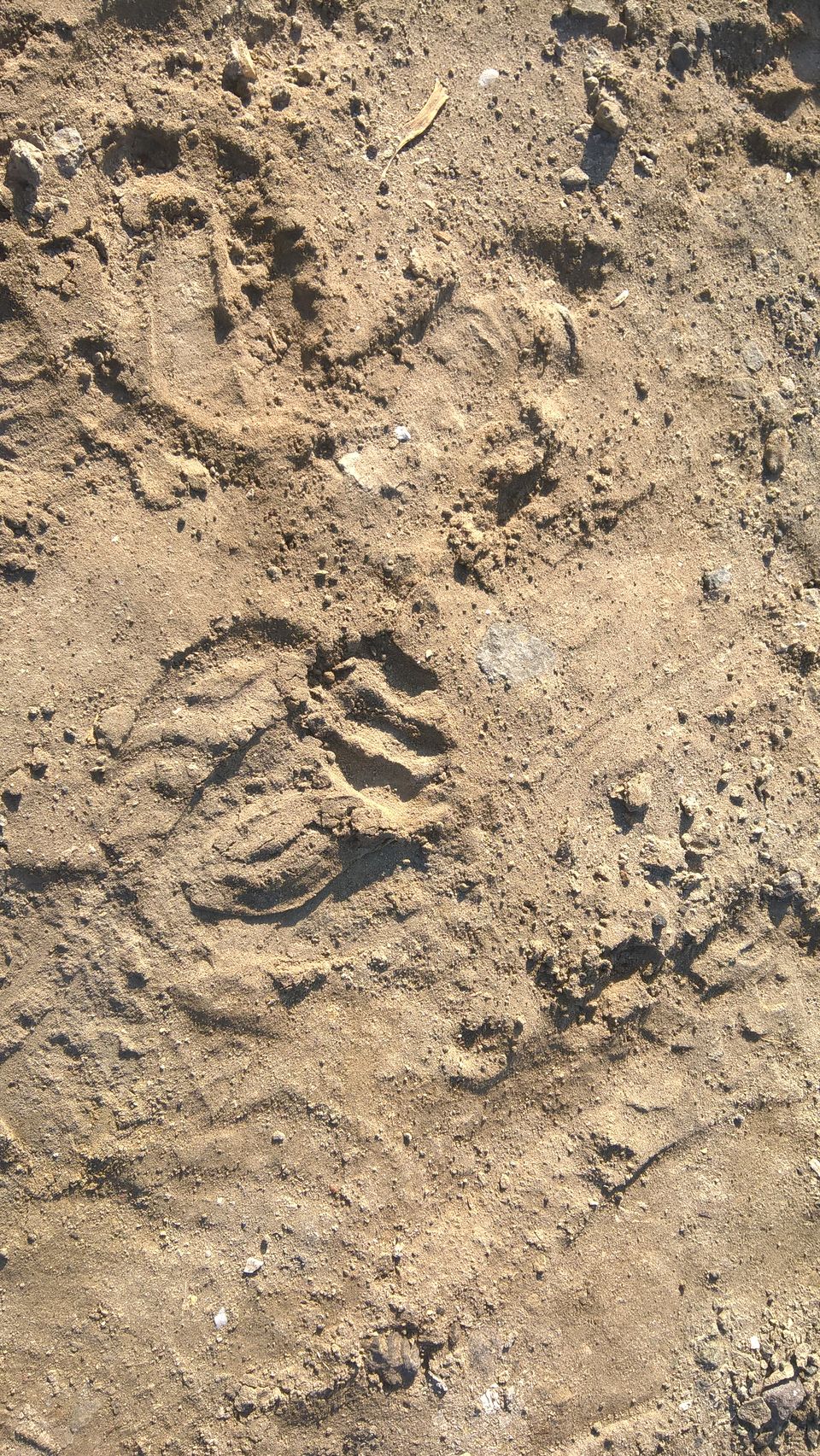 So our day at Lonar was somewhat ended this way. Made friends. Mr. Amol Sardar works at the MTDC as a guide. Living there since childhood, knows in and out about Lonar and near by places like Mehkar and Washim.
We were supposed to leave for Chikaldhara. But while going through Google Maps, I saw Shegaon. We immediately made the decision to leave for Shegaon. Shegaon is religious place dedicated to Swami Gajanan Maharaj, a bhakt of Shri Hari Vitthala.
Had heard a lot about this place. Anand Sagar Garden and The Temple. The Anand Sagar Garden the most Cleanest Place. The Swamy Gajanan Sansthan volunteers move around with a Sweep picking pieces of dirt and throwing it a garbage bin. It was the most Cleanest place I came across during this trip. Would be the most Cleanest place in Maharashtra.
The Volunteers greet everyone as "Mauli ... Mauli ". Reminded me of, Sabari Mala, where every bhaktargal greets each other and everyone as "Swami ... Swami " ...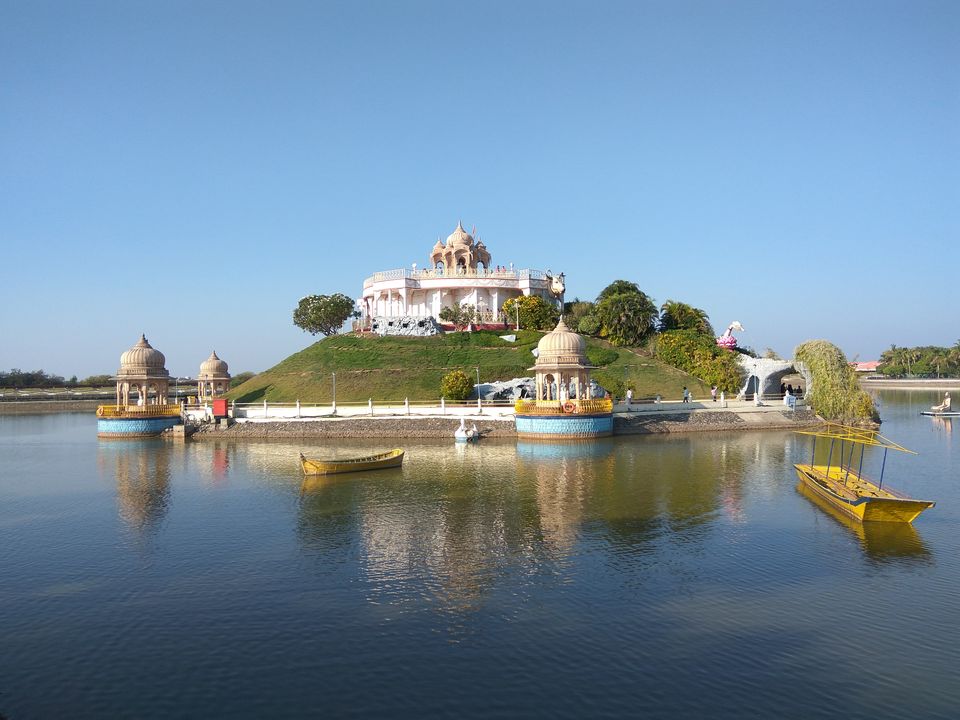 The Anand Sagar Garden has a Samadhi Room. Where they do Yoga. One needs to be Silent at this place particularly, because of obvious reasons.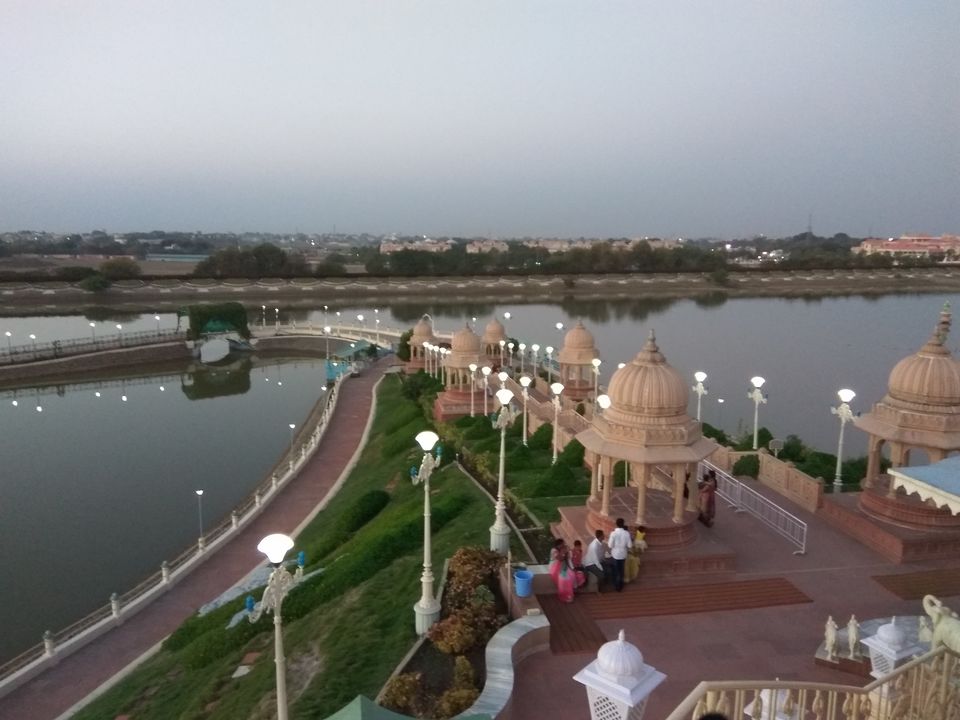 Swami ji Temple is few km away from this Garden in the city. We visited the Temple and stay at a local lodge for Rs.400.
Morning we left towards Chikaldhara. Chikaldhaara is the only Coffee growing Hill station in Maharashtra.
The mountain in the backdrop is where the Hill Station is :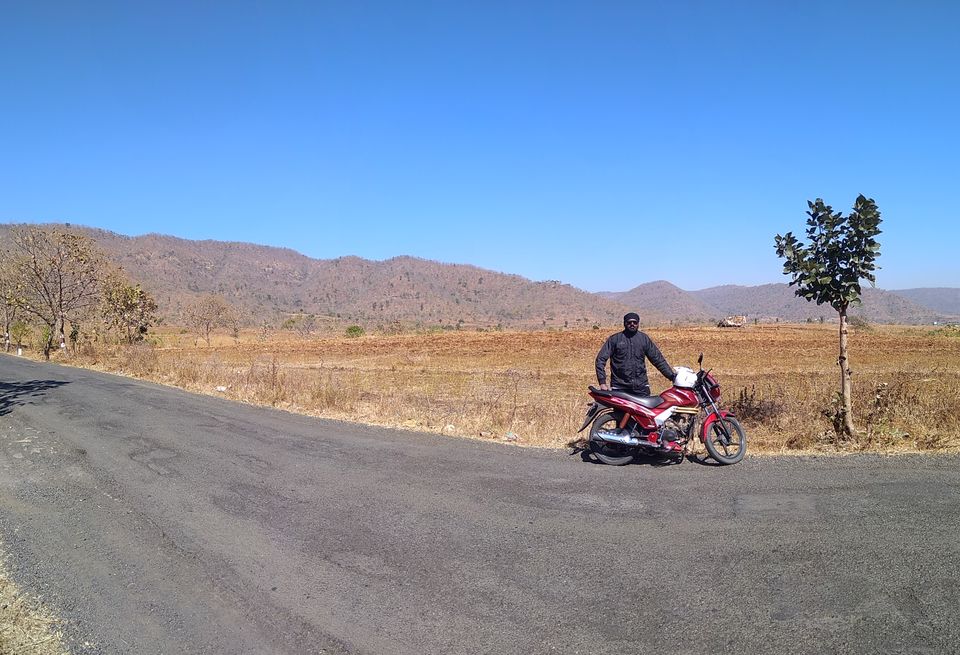 Chikaldhaara has great points like any other Hill Station. It serves as a getaway for the people of Nagpur, Wardha, Amravati. Just like what Matheran is for Mumbaikars. Chikaldhaara is for Nagpur, Amravati and Wardha and others.
You may hire a guide and gypsy to Melghat and try to spot Tigers. They charge about Rs.4-5,000.
We did cover few spots I don't remember the name. and the Next day we left for Mumbai. We took the state highway which goes through the Melghat Tiger Reserve. Good that we did not leave early morning. We left around 07:30 AM riding through the reserve.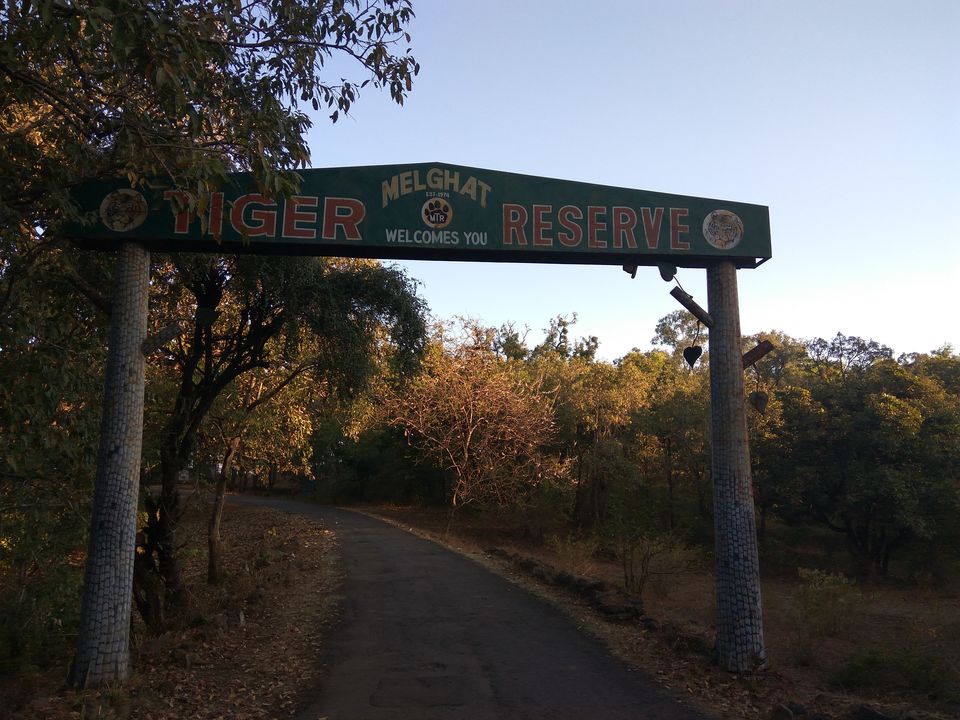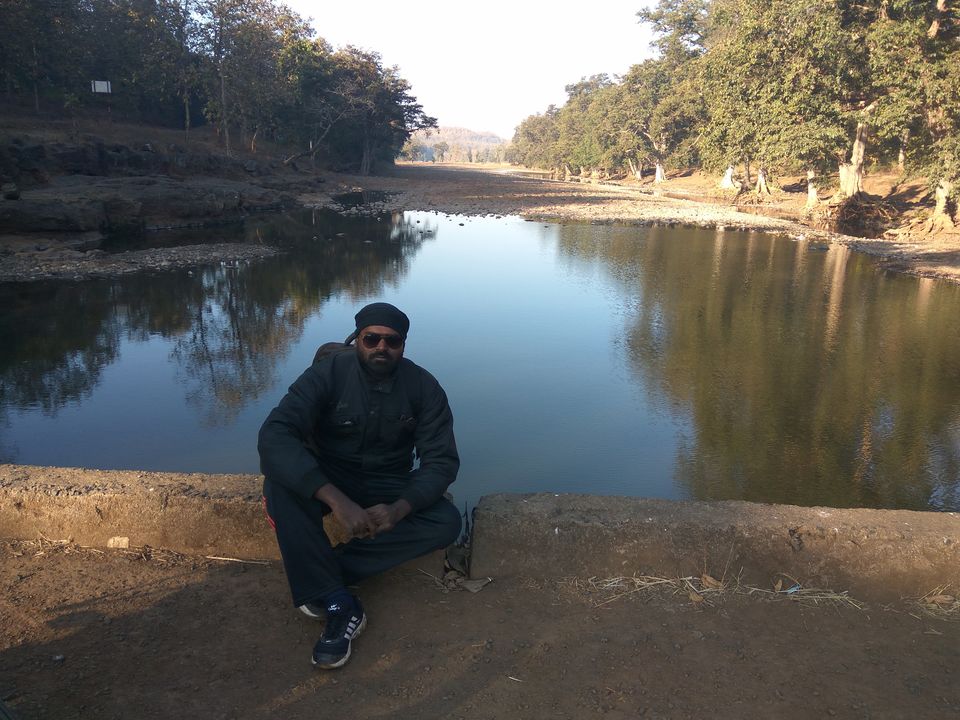 The route through the Reserve was Silent. We stopped few times to click picture. But, it is not recommended. The above picture was taken near an office belonging to the Forest Department.
Unfortunately, we did not spot any tiger. Apart from this, the view was stunning. We asked the forest officers why we did not see any tiger. They informed us, that due to lot of truck commuting through the reserve, the forest department has made artificial ponds deep inside the forest, which keeps the tiger inside the forest and they don't come towards the roads in search of water. We spoke to some truck drivers at "Harisal", they told us that at night they get to see Bisons, Sambhars and Tigers.
On bike it is a very very bad Idea ...
From Dharni we crossed into MP border bypassing through Burhanpur and entered Maharashtra border.
This part of the trip was the most hectic. As we had a huge distance to cover and no spot or location in the region that we decided to stay and explore. So my friend had to ride with all his veins and kept throttling till we reach our city. We did stop but at cities : Dharni (MH) - Doiphodia (MP) - Burhanpur - Bhusawal - Jalgaon (had lunch) - Dhule - Malegaon - Nasik - Bhiwandi - Mumbai ...
Riding is great responsibility. The responsibility is with the pillion also, to keep pushing each other till we reach what we decide. When your mind tells you to stop, one must stop and ease their muscles.
Finally, thanks to my friend ... Abhieshek Loni for riding and our Dhanno - Mahindra Centuro 100 CC ...
It's not about CC'ss, you sissies ... Our Dhanno ...
Our tribute to her ...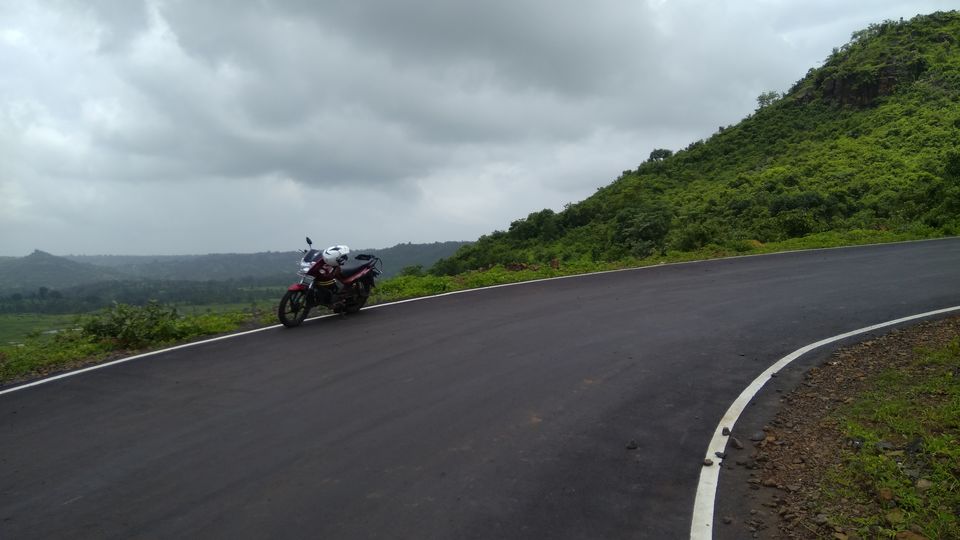 I am Sharing some of the picture of the Team ...
Thanks for Reading ... I hope it was helpful for traveler, Riders, Globetrotter, Bhatkantis ...