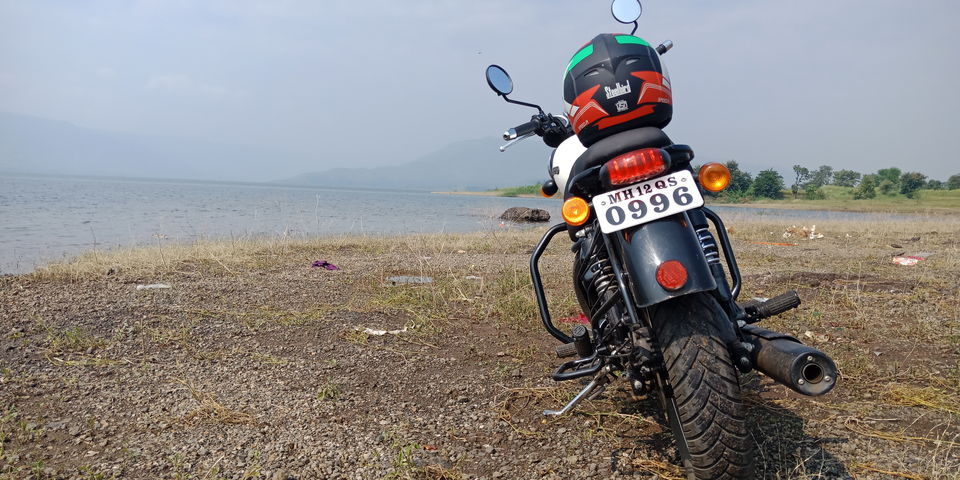 I wanted to do a solo ride on my thunderbird 350x. Minimum distance to cover from my home to destination and to home should be atleast above 350kms. So I was searching for traveling destination and an idea struck me why not take a trip to tapola and in between I can also visit famous Hill stations of Maharashtra as well as Religious Destination.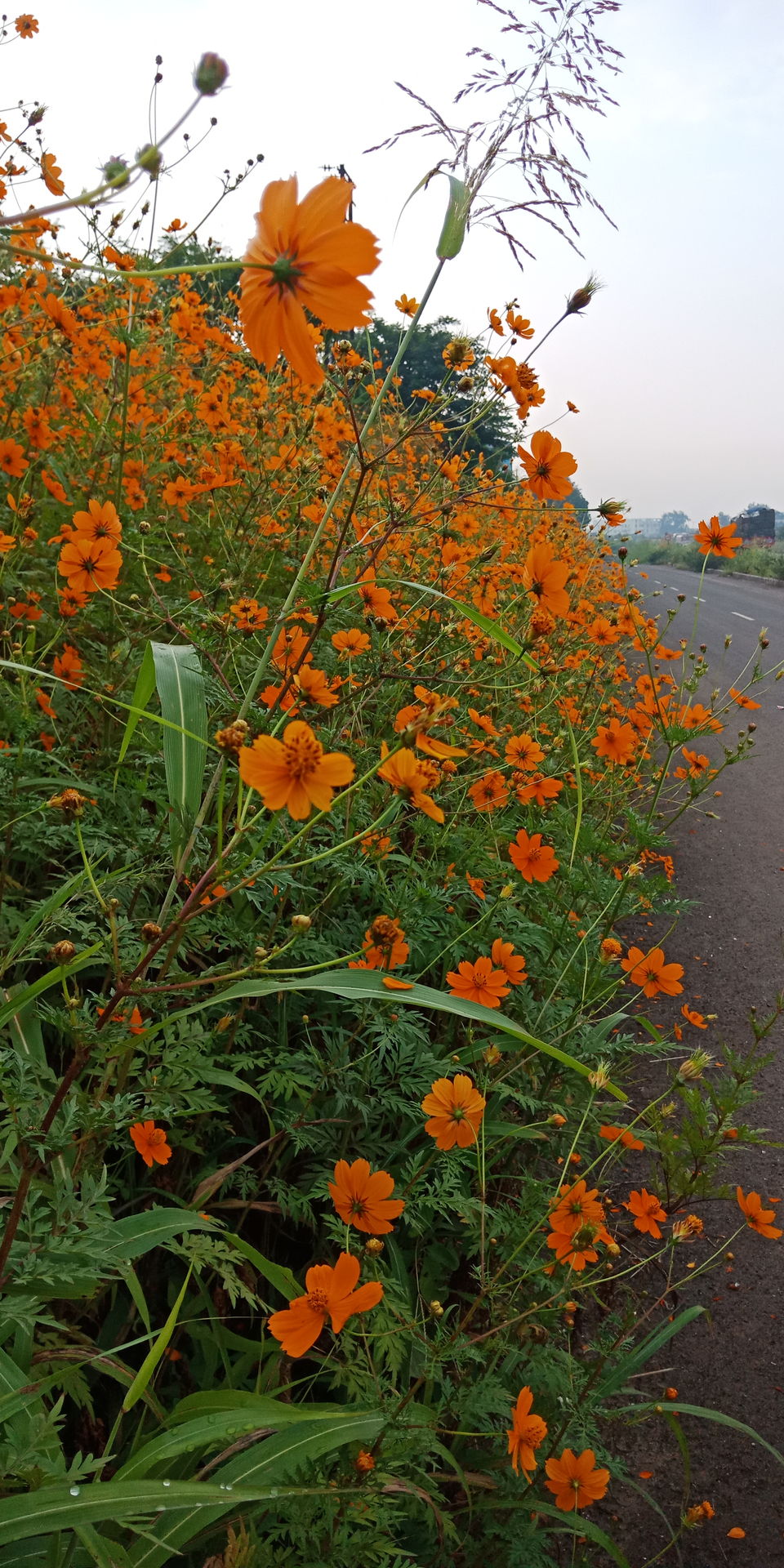 So my route was Pune-Wai-Panchgani-Mahableshwar-Tapola-Pune. So washed my Motorcycle and did some normal mechanical errors, Packed my bag and slept to rise and start journey at dawnROUTE : Pune-Wai-Panchgani-Mahableshwar-Tapola-Pune
Wai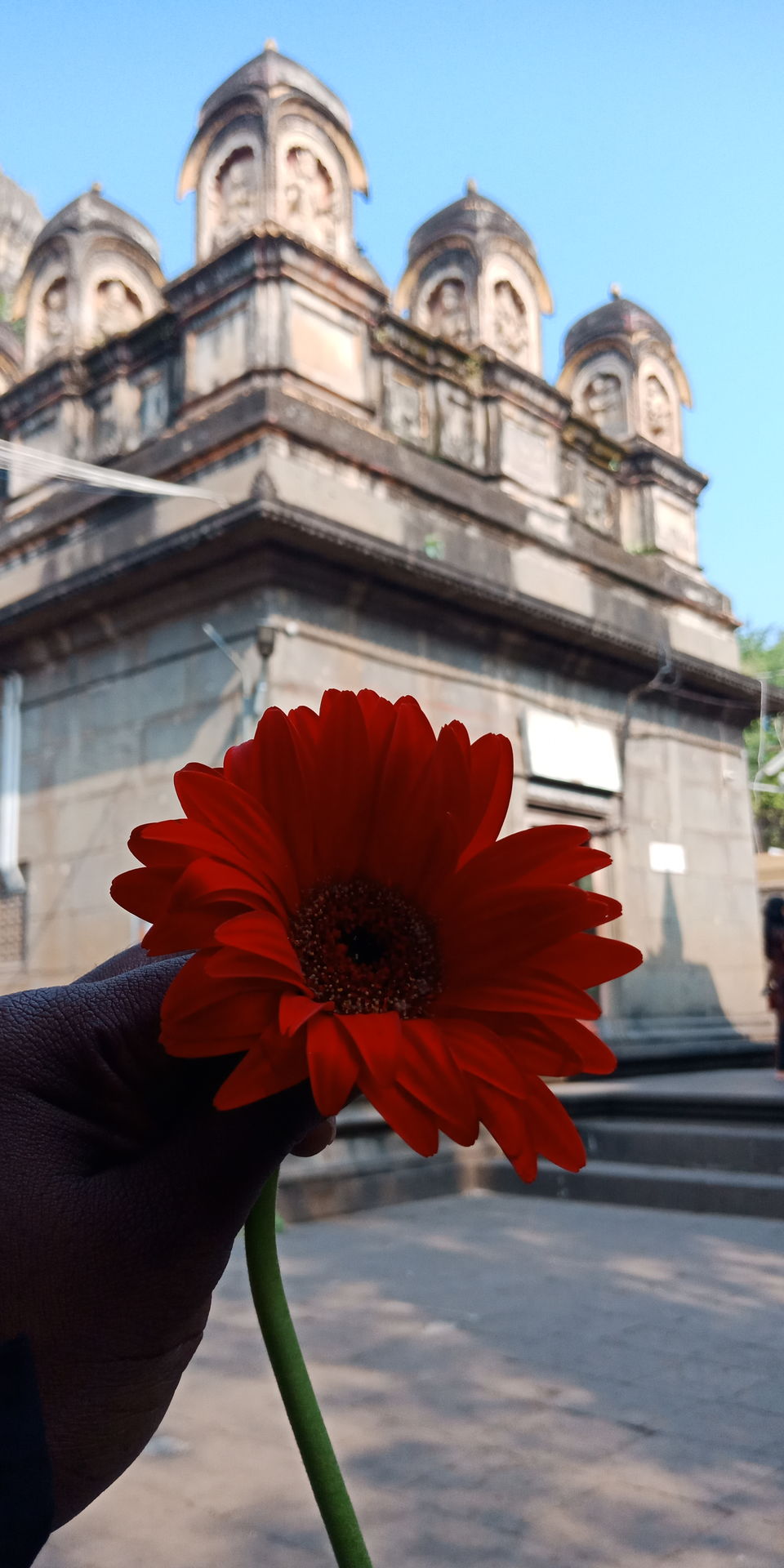 A town in Sātārā District, in Mahārāshtra state, India.
Located on the Krishna River, Wai was a town of some prominence in the days of the Peshwas. Two important Maratha Brahmin from ruling families had their origins here: Rani Lakshmibai of Jhansi (Tambe family) and Gopikabai, wife of Nanasaheb Peshwa (Raste family). Peshwas, a word derived from the Persian word for "foremost leader," were similar to a modern prime minister, and served Maharashatra state from 1713 to 1857, Wai has the epithetic name "Dakshin Kashi" (Kashi or Varanasi of the South) because of the city's more than 100 temples.
Kashiveshweshwar Temple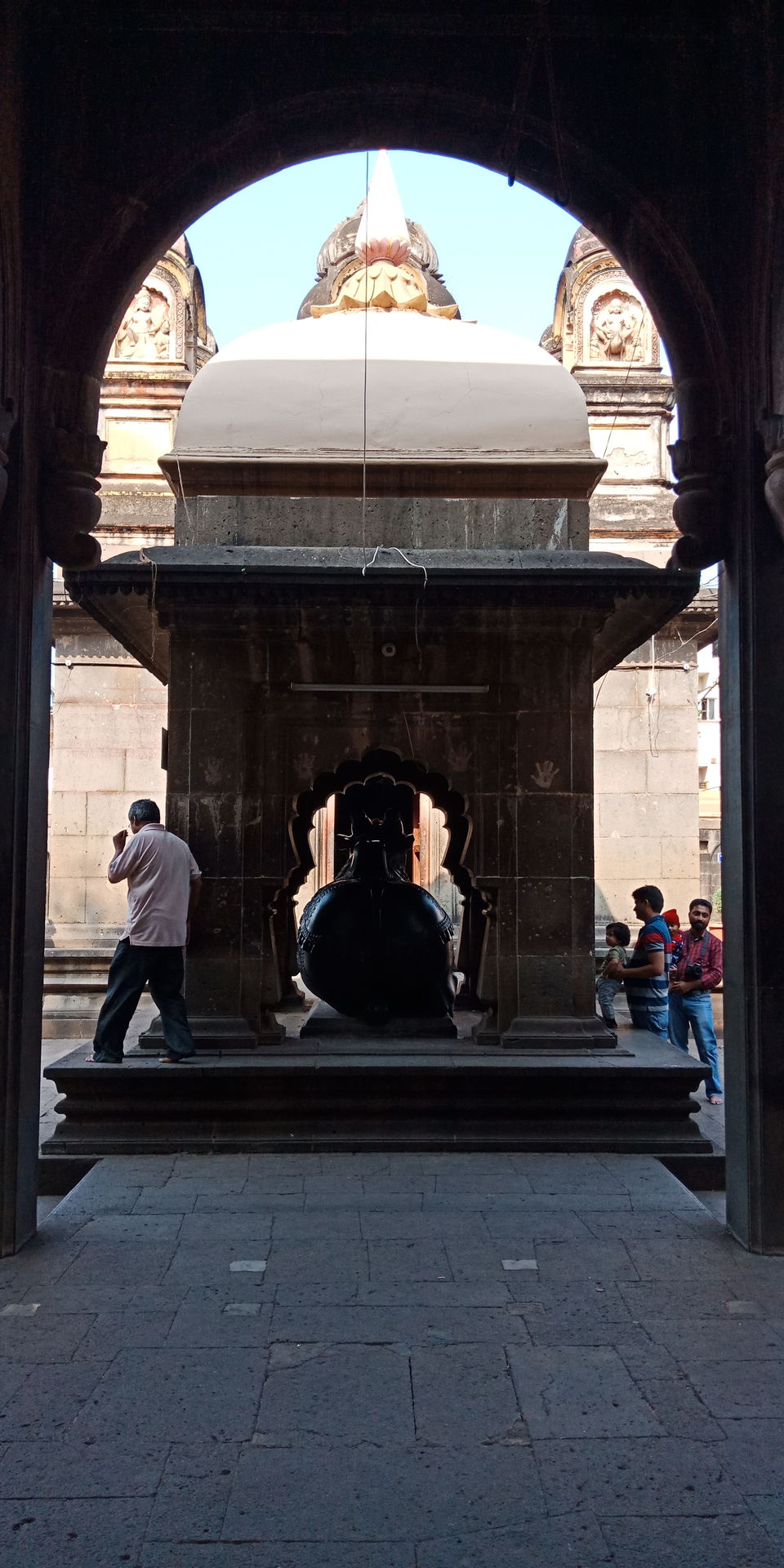 Dhom Dam
Dhom is know as 'Pongong lake' of Maharashtra.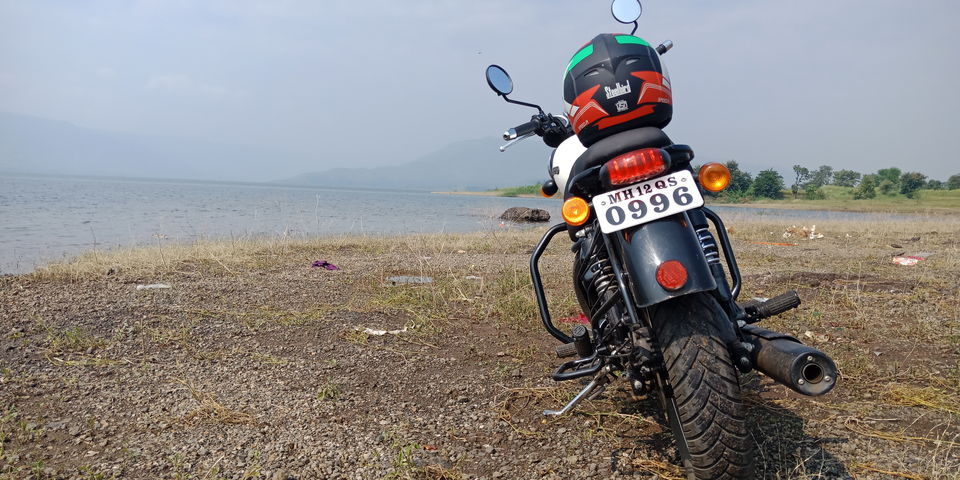 Panchagani
A ghat to panchgani is treacherous and jolly to ride I could only speed upto 40-45 per hour kms. Below are some pictures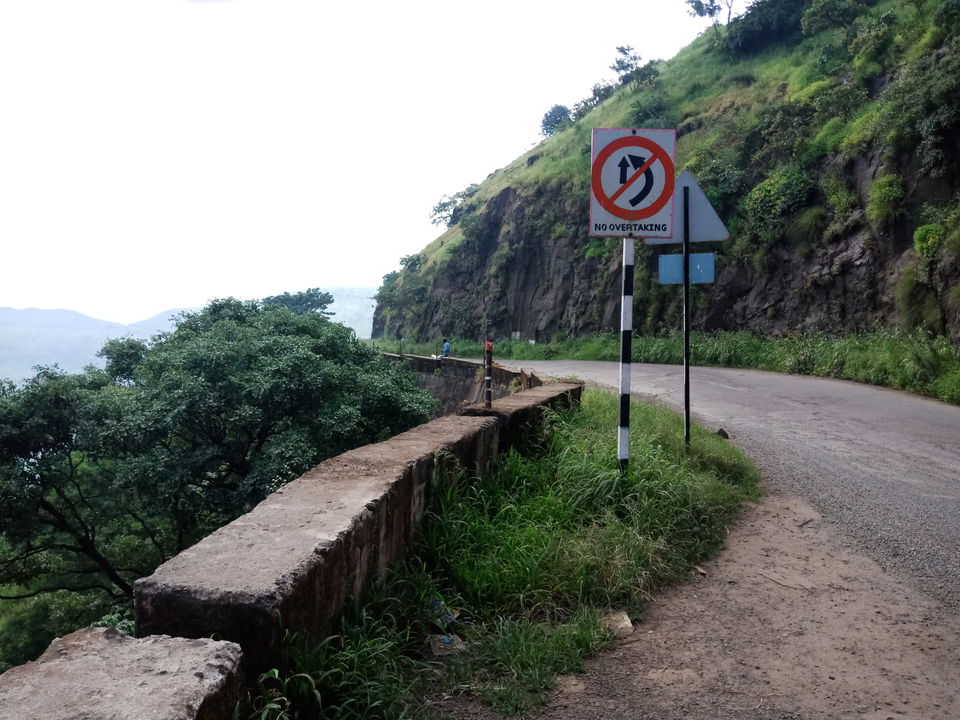 Mahabaleshwar
So further I rode to Mahableshwar. Some one suggested that I should first give visit to Lingmala waterfall.
As I reached Wai and parked my bike I talked to the local flower vendor, a grandma in her 60s and kept all my gears and helmet there and began walking towards temple. First I was disappointed about ganpati temple it looked quite mordern.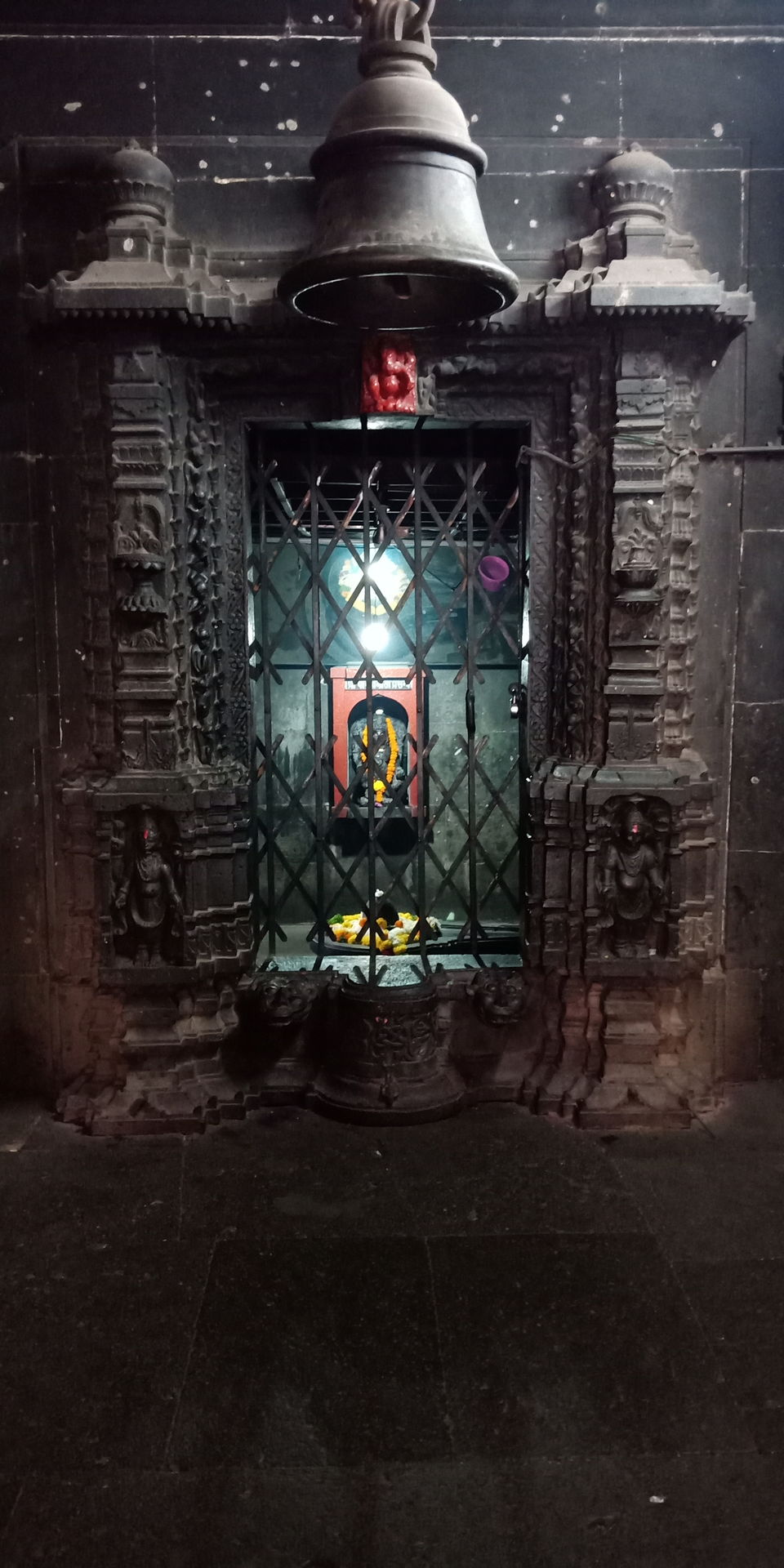 I took some pictures of river banks but people there were washing there clothes and it all looked ugly, but soon I saw some old structure opposite beyond a wall was KASHIVISEWESHWAR temple. one of the ancient temple situated in wai. As I entered te inner sanctorium the architecture and carving were marvelous. every part of temple had minute details on it.
It is the temple dedicated to shiva. Shivalinga inside was serene and calming my mind The minute dropelts of water was dripng on Linga.
I took photos of statue Nandi which was sitting outside in front of temple.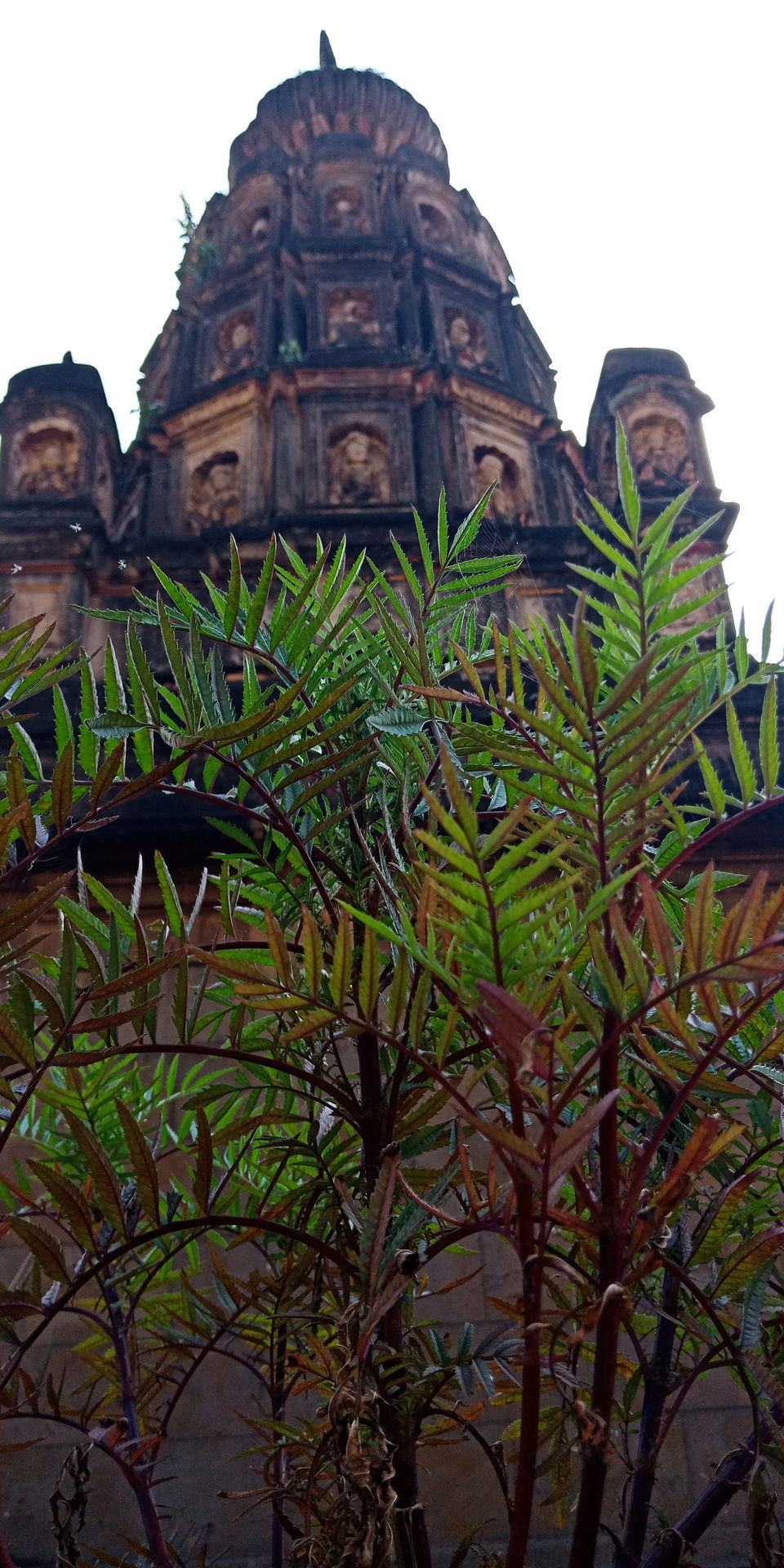 Thus after taking some pictures my maternal aunt Jayashree mami suggested me Dhom Dam.
So Dhom dam was 12kms away from Wai and opposite of Panchagani my another route and destination. Dhom Village Realeated shreemant Bajirao Peshwa. breather child Waif in this village from raste's home in dhom village had made one pol, family in this villeg of Dhom. View at dhom was great I took some Pictures in my camera.
Then I started riding towards Panchgani.
So soon I reached Panchgani. Panchgani also called Paachgani is a famous hill station and municipal council in Satara district in Maharashtra, India. Panchgani is nestled at middle of five hills in the Sahyādri mountain ranges, There were some amazing points for sight seeing,
Table Land: This flat large expanse of laterite rock is the second longest mountain plateau in Asia. Some spacious caves including the "Devil's Kitchen" are visible from here
Mapro Garden: Situated on the curvaceous roads between Panchgani and Mahabaleshwar, it is easily accessible by buses originating both from Panchgani and Mahabaleshwar. I had Strawberry Whippie but should have gone for choclate whipee. Strawberry I am not fan of !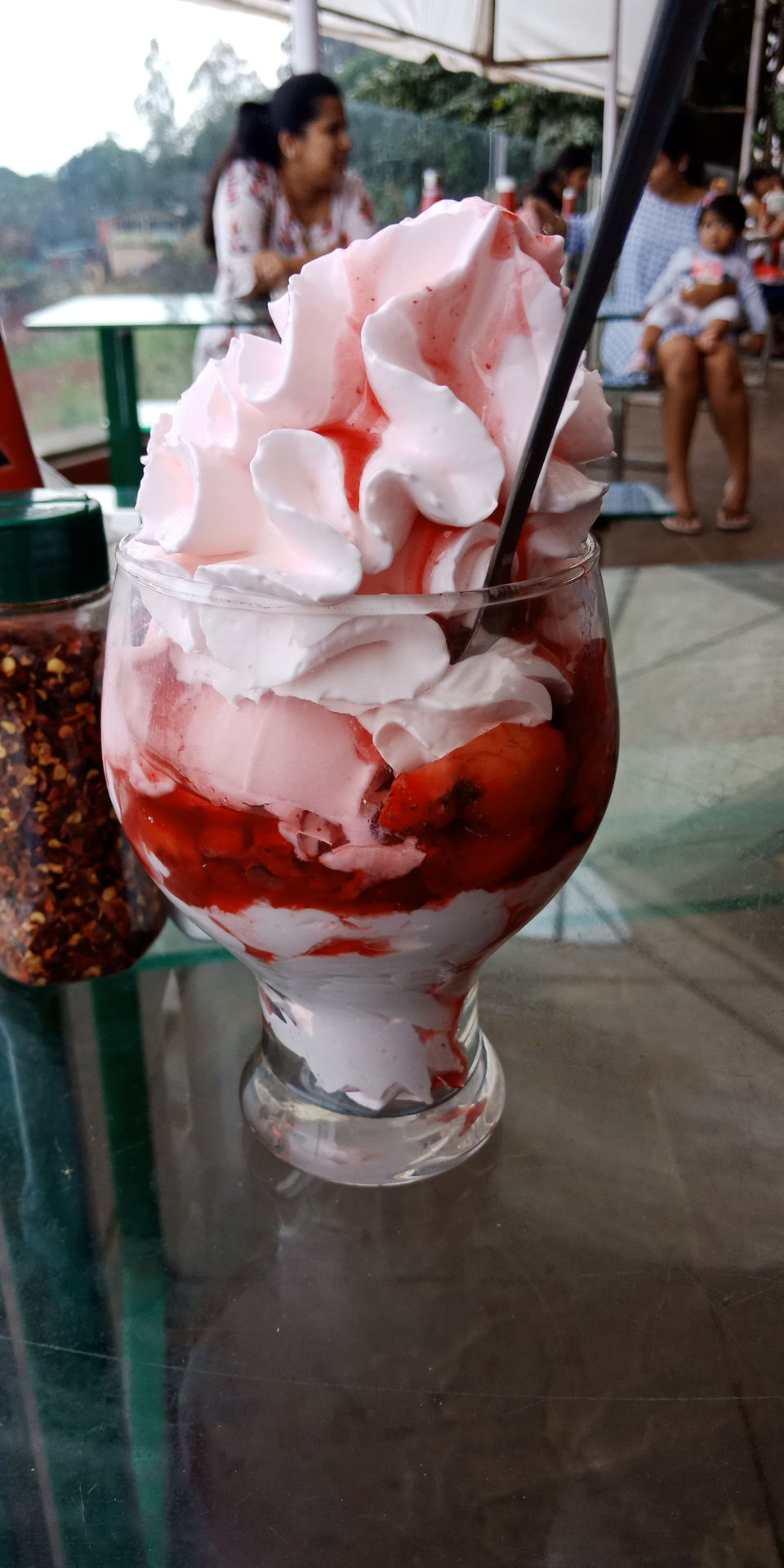 Parsi Point: This scenic point is situated on the way to Mahabaleshwar, and overlooks the Krishna valley and the blue shiny waters of the Dhom Dam. This place got his name because Pabba decided to betray his friends and went to Pune rather staying at Panchgani.
The water here launches from a height of approximately 600 feet. A true form of natural beauty can be seen here as the falls are surrounded by lush green and vegetation cover.
Another one I visited was elphinstone point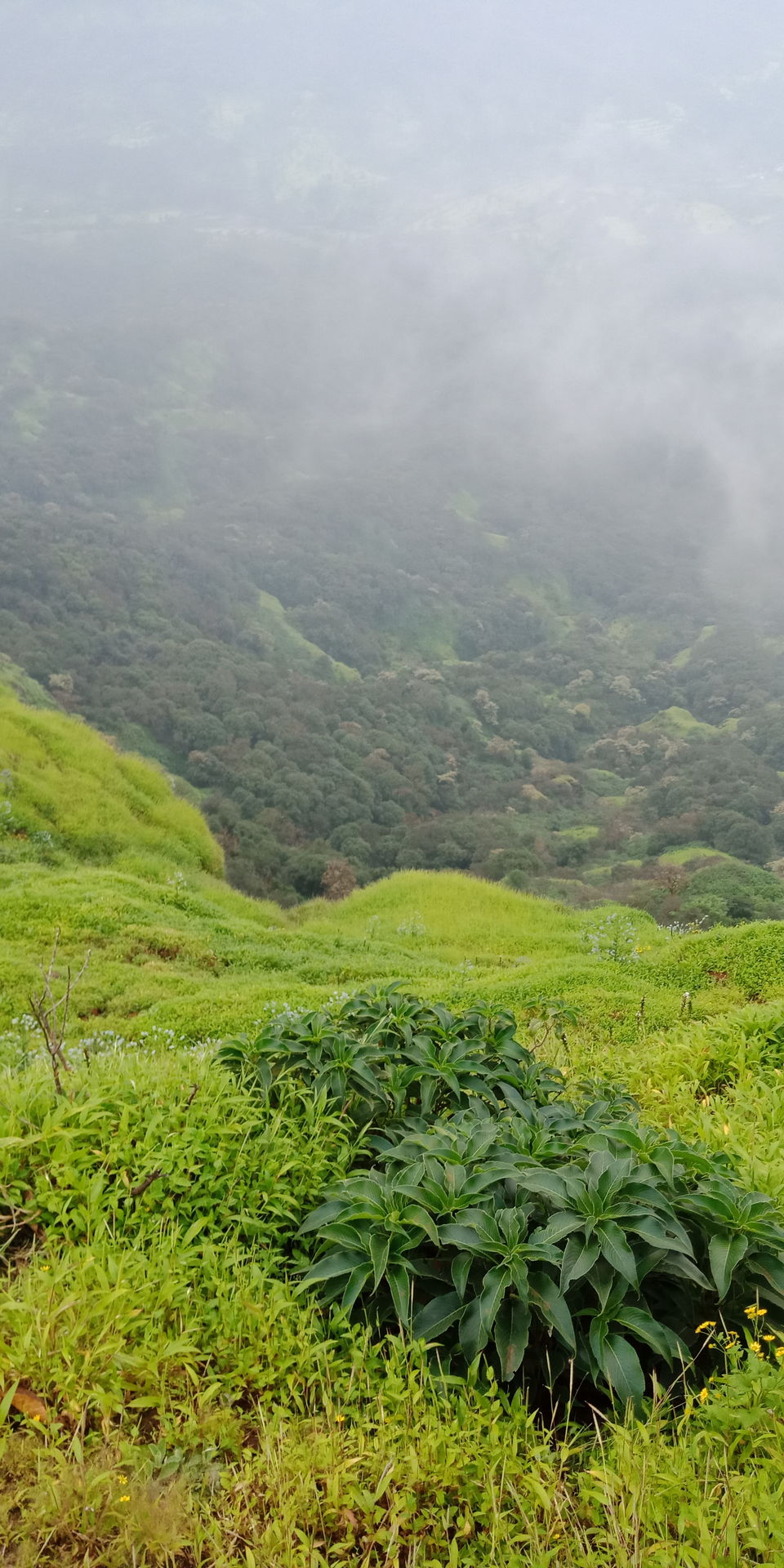 And last one in mahabaleshwar I visited was Mahabaleshwar Temple.
Located at a distance of 6 km from the city of Mahabaleshwar; Mahabaleshwar temple is an ancient shrine and an ideal example of the Maratha heritage. Popularly known as the Mahabali, the temple is flocked by tourists and devotees throughout the year to bask in the serenity and tranquillity offered here.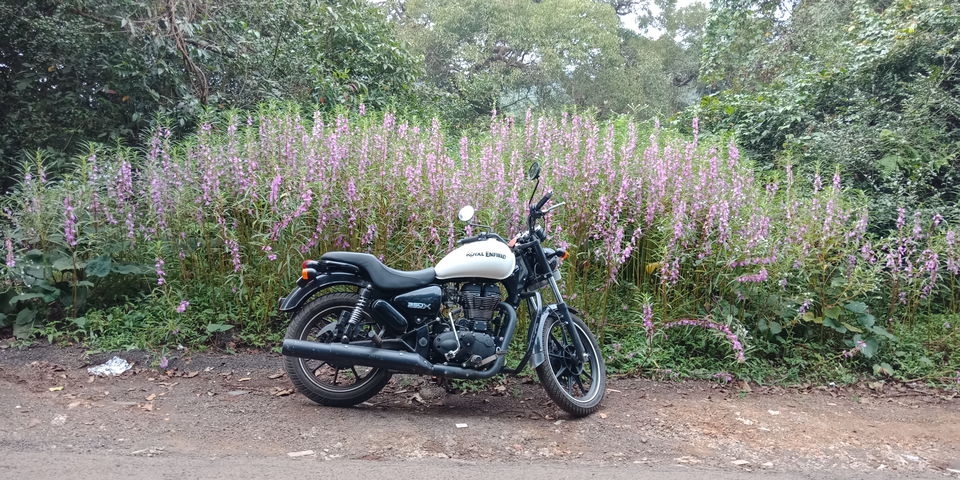 The temple is extremely popular among the Hindus, as Lord Shiva is the presiding deity here. Set up amidst the hilly terrain, this picturesque temple glorifies the Maratha Empire and its rule during the 16th century.
Then I was behind my schedule my last destination was TAPOLA 30kms away from mahabaleshwar.
As I started towards tapola I was halted due to traffic jam by some one's marriage procession. After sorting out traffic I increased my speed and was riding at constant speed of 60-70 kms per hour. the roads were as smooth as butter. After some twist and bends I reached the end of the road.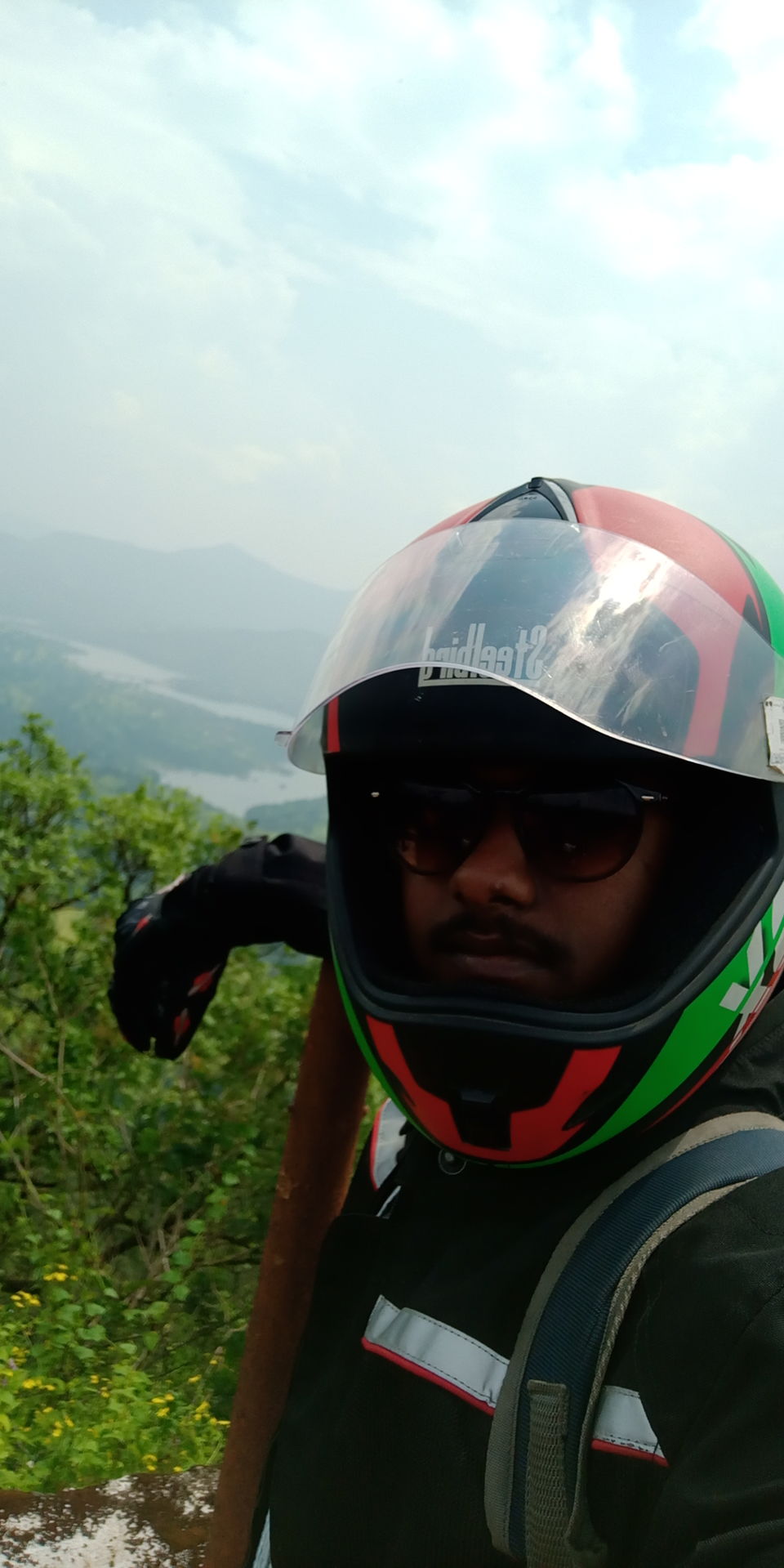 Situated in the quaint valleys of Mahabaleshwar, Tapola is a satellite village where nature has been very generous. Famed as the 'Mini Kashmir', Tapola has some of the most picturesque scenic beauty which makes it an ideal destination for a back to nature experience.This destination will take you back in time when mornings were reserved for milking cows and lazy afternoons gave way to sublime evenings. There are many unknown forts in the dense forest around the lake in Tapola like Vasota and Jaygad, which make for an adventure in its own right. The scenery of these forts and forest nearby is magnificent and you can capture a bird's eye view of the entire region.
after 6 o clock I started my journey back towards my housr in pune and reached at 9:29 pm and completed 367kms in one day.
Frequent searches leading to this page:-
tourist places in pune, maharashtra tourism, tourist places in maharashtra, best tourist places in maharashtra, maharashtra ecotourism, maharashtra tour, weekend getaways from pune