Hey there! I am an amateur trekker and if you are too and you still plan on going trekking, you should read along. :D
To begin with, Lohgad is an easy trek. It lies at 1033m above sea level. It may not be too high but it certainly is a lon walk once at the top. If you are a fairly fit person (if you workout atleast 2 times a week or are slightly active then I'll call you fairly fit!), this trek will be a cake-walk for you, provided you carry the right stuff with you.
Let's talk about what you should carry with you: Atleast 2 litres of water, lunch, windcheater and comfortable footwear. These are the basic things you need. Avoid wearing shoes and socks that will retain water because these take forever to dry and you don't want to be stuck with having cold feet till you reach home.
Our journey began at the Thane Station, from where we boarded a train to Lonavala at 7:00am. We had done reservations in advance and the ticket cost us Rs. 147.
While on the train, enjoy the scenic route. This was my first time ever in a train to Lonavala (I prefer travelling by car for such a short distance) and I couldn't miss the beautiful sights out the window.
I had breakfast in the train: Idli with chutney and sambhar. For Rs. 30/- this was quite delicious.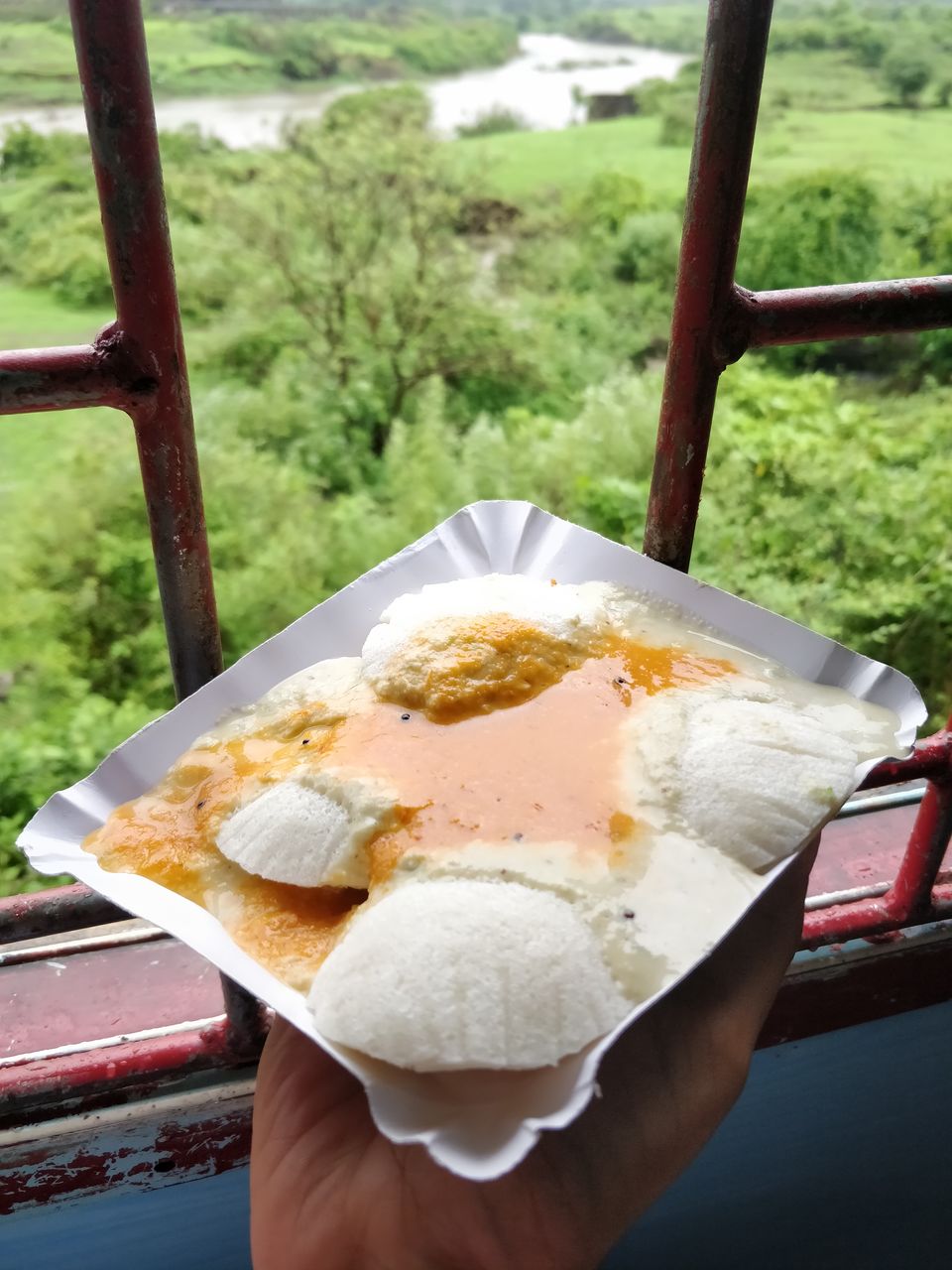 We reached Lonavala in 1 and a half hours. After that we had to wait another hour to catch a local train to Malavli. Yes, there's a local train service from Lonavala to Pune that I wasn't aware of either! The frequency of these trains is low (around 1 in every hour!) so plan your trip accordingly.
Since we had an hour with us, we decided to explore a bit and fuel up before the trek.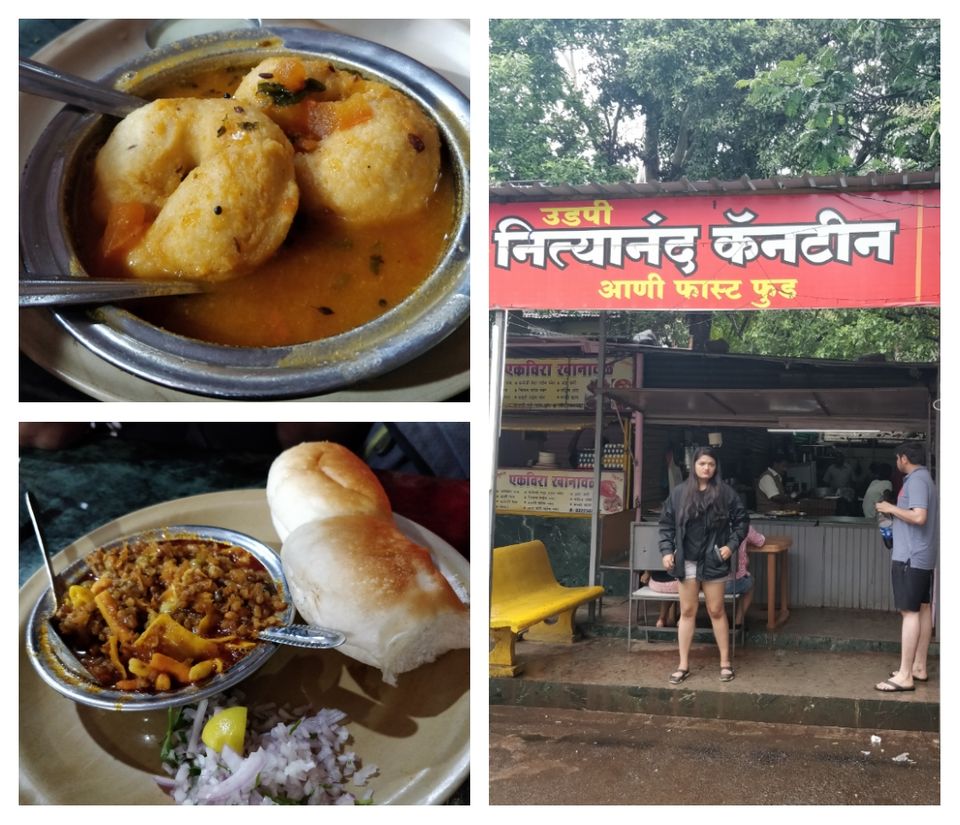 From Malavli began the long walk to the base of Lohgad fort.
Our journey to the base of the mountain was the longest but the weather was pleasant. It took us about 1 hour and 10 mins to reach the base. If you bring your vehicle you can take it up to the base and save yourself that time and effort before you begin to ascend.
What you see here in the background is the moutain which has Visapur Fort. I don't think it is possible to do both in a day but you can certainly try!
From now on it started raining and fog was surrounding us. I was shivering with cold but my spirits were high! We could see the Lohgad fort from this point.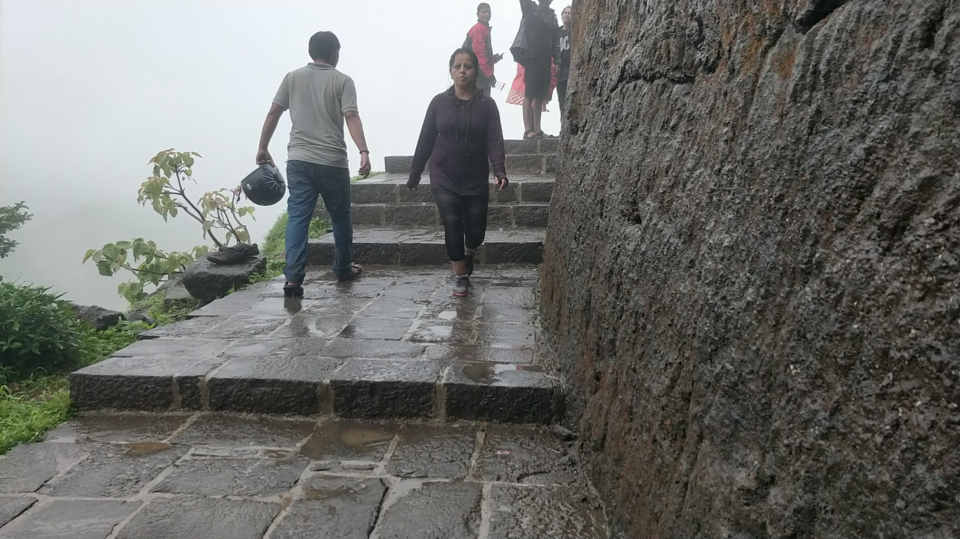 Once you reach the base there are steps right upto the top of the fort.
After walking/ climbing for 2 hours from Malavli station, we reached the top of the fort.
But this was not our destination! Our main attraction was the path that led us to the cliff of the moutain. And that's where we headed next :)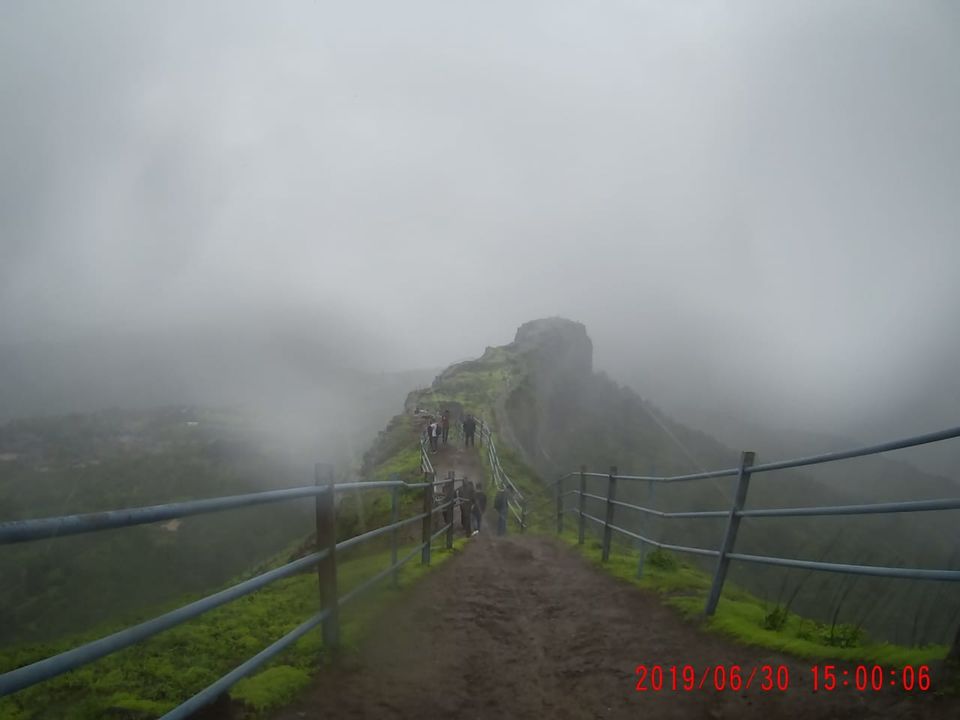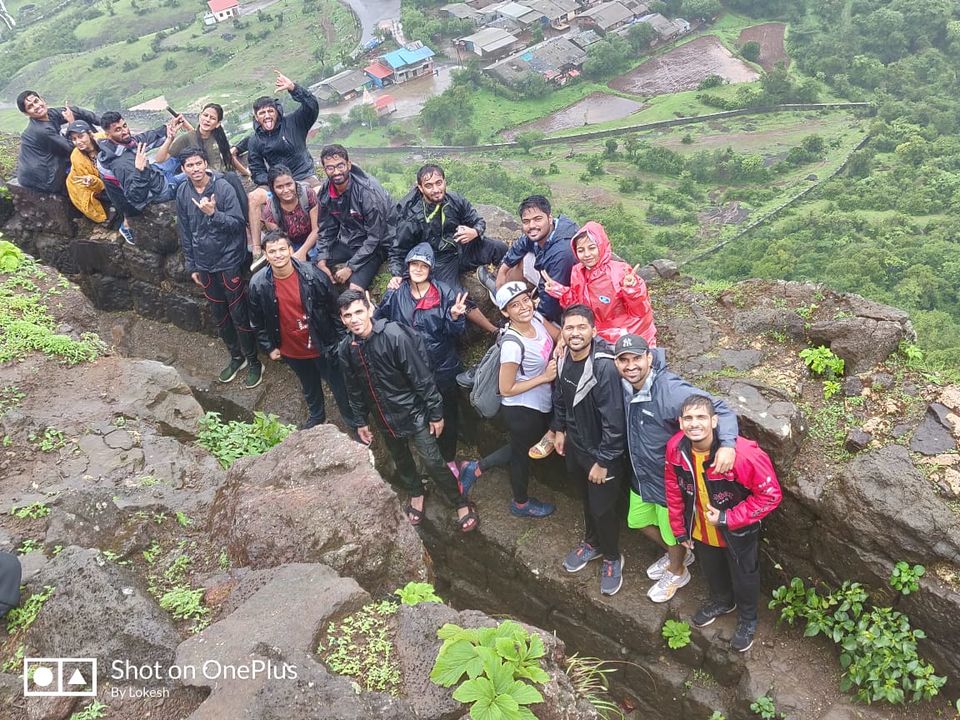 These are pictures from the cliff. That's where our ascent completed. It was 3:30 and we decided to have lunch there. We were shivering and it was raining but we were all hungry.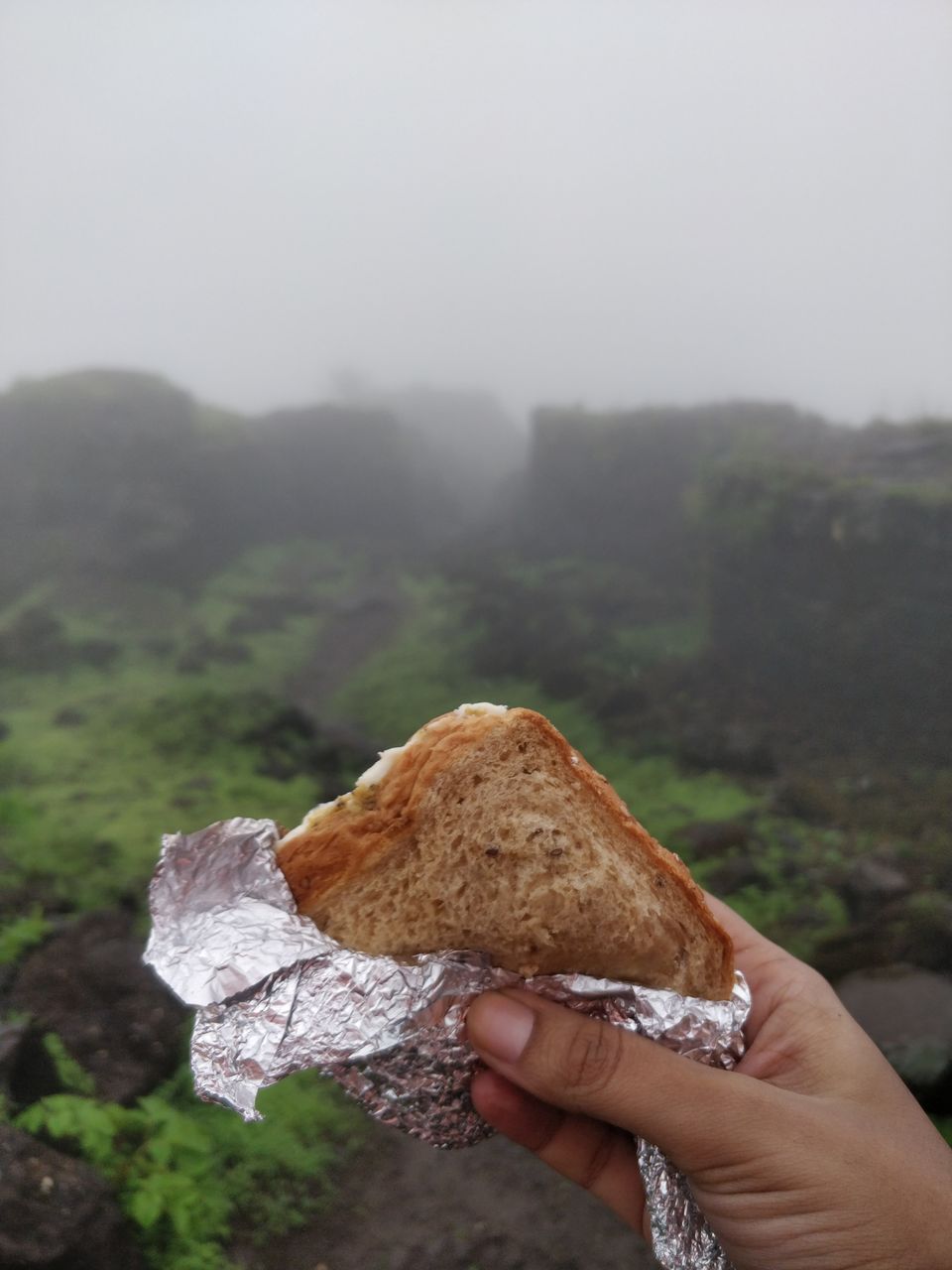 We began our descent with cold feet and reached the base in 1 hour. None of us wanted to walk back to the station so we took a ride in the back of a tempo. This was the worst part of the trip. I would not recommend that to anyone of you ever because it is not comfortable at all! The tempo wala charged Rs. 70/- per person and stuffed 25 people in it, which is ridiculous. It was suffocating. When i finally stepped out of it in fresh air the first thing I did was cry. xD
From Malavli we took a train back to Lonavala and then from there to Thane. Return journey also cost us about Rs. 150/-
THE END :)